The sustainable travel movement is getting stronger every single day and it's such a beautiful thing to watch. Word is catching on and more and more people are beginning to purchase and act in a more conscious manner.
This year I have made a conscious effort to be less wasteful with what I am purchasing and using during my adventures in an attempt to reduce my single plastic use and encourage the same actions in those around me. The little, easy, changes you make from day to day can go a long way for both the environment… and your wallet! Double win.
As the sustainable force grows stronger, there are so many small business popping up and selling the most gorgeous alternatives to habits we've engrained in us.
Incase it's a friend's birthday, your birthday or you just fancy treating someone special to a conscious gift, I've put together a list of my favourite eco-friendly gift ideas for travellers.
What better gift than one that is both durable and useful for your adventures on the road? From sustainable travel gear to recycled yoga mats I've summarized some of my favourite eco-friendly travel ideas below in this guide.
A list of eco-friendly gift ideas for travel lovers…
1. Reusable Cutlery
A new addition to my travels is my Sasstainable cutlery set which saves on using plastic cutlery on planes, trains and everything in between. They are super handy, ethically made and environmentally friendly… One of my best friends, Steph, also owns the brand and she's poured her heart and soul into them. She sells bamboo toothbrushes too! Get behind this gorgeous start up.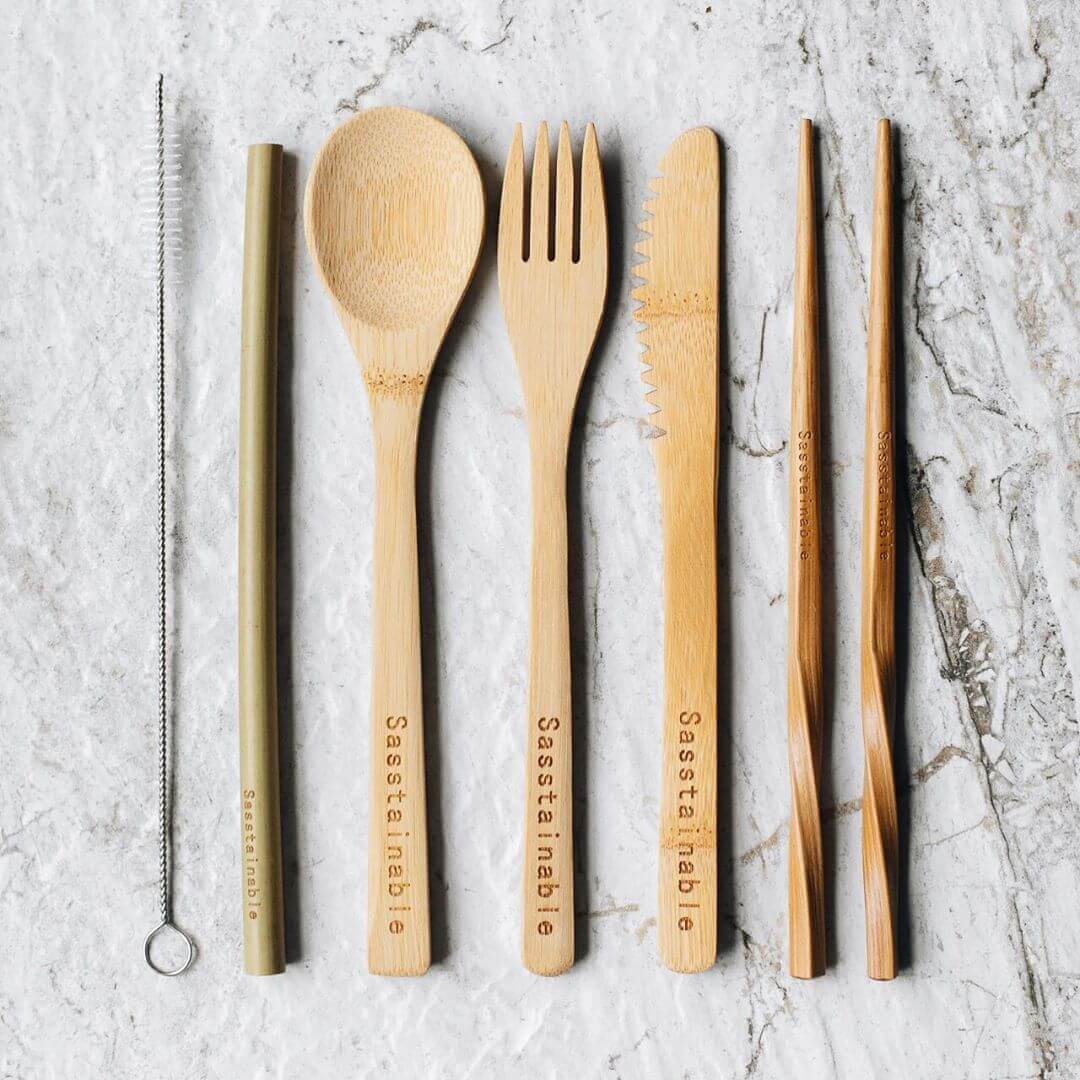 2. Reuseable mugs
The perfect eco-friendly gift idea to reduce single-use coffee-cups when trying to beat the jet lag!
Over 2.5 billion coffee cups are disposed of every year in the UK: enough to stretch around the planet 5 times! If we can help save the earth one cup of coffee at a time, then let's do it! On top of all that, using your reusable cup will save you a little bit of cash at most coffee shops.
My personal favourites are KeepCups. They are BPA free, recyclable, and non toxic. The lid is manufactured from polypropylene and the cork is sourced sustainably.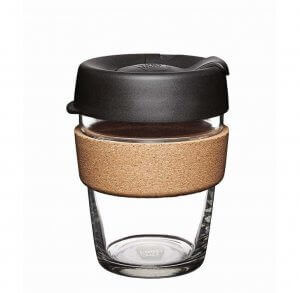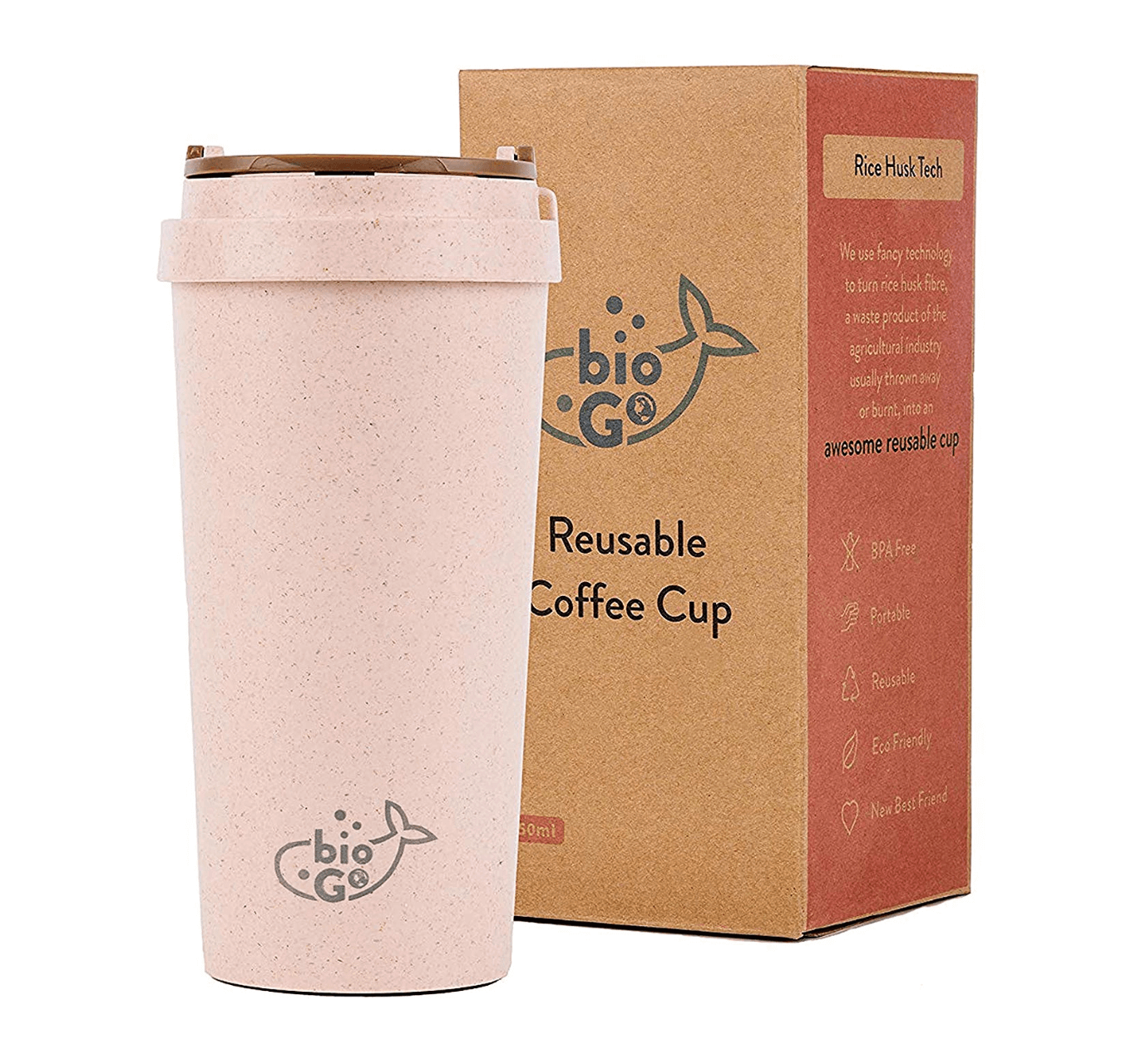 3. GoPro
I think it's pretty obvious that the GoPro is my camera of choice when it comes to adventures. They're the most durable camera around.
My favourite thing about the GoPro is that it's rugged, waterproof and can storm through any outdoor activity. Sky-diving, bunjee jumping, scuba-diving.. you name it and I've done it.
Not only that, but they are a sustainable company. "We are committed to achieving universal ethical trading standards throughout all parts of our supply chain. This includes a commitment to ensuring that workers are treated with respect and dignity, and that business operations and manufacturing processes are environmentally responsible and conducted ethically." Read more on how they achieve this here.
A GoPro is the perfect gift that will last years for your favourite adventure buddy.
4. Reusable water bottle
My reuseable waterbottle is one of the first things I pack. Carrying one with you on your travels saves SO many waterbottles in the airport, on the road and on your adventures. When I first bought one, I kept forgetting to bring it but once you get into the routine of having it with you it becomes a habit.
My all time favourite water bottle brand is the Mizu collection. It is insulated, 18/8 stainless steel, 100% BPA-free (Bisphenol A) and 100% reusable/recyclable.
Through 1% For the Planet, every Mizu bottle purchased gives back to nonprofit partners that align with the brand mission: choosing reusable over single-use wherever possible. How cool?!
There are so many different reuseable water bottles brands online now. You can browse them here!
What do you do when you can't drink local water?
Before you reach your destination, research different cafes and restaurants that offer safe and free water bottle refills. Either Google sustainable cafes in these types of locations or download apps like the "Refill Bali app" that help you locate filling stations!
You can also get water purifying tablets. Some taste funny, but try a few to see which work best for you.
5. Eco-friendly travel passport case
This passport cover is 100% cycle Pet fabric made from recycled plastic bottles. At least 2+ recycled bottles were used to make this passport sleeve. Pretty epic!
6. Reusable metal straws and cleaner
The Essentially Eco-friendly straw set is completely plastic free, the brush has cotton bristles and the packaging is paper based.
With plastic straws littering our oceans these can provide a real alternative to single use plastic and it should definitely be at the top of your eco-friendly gift list!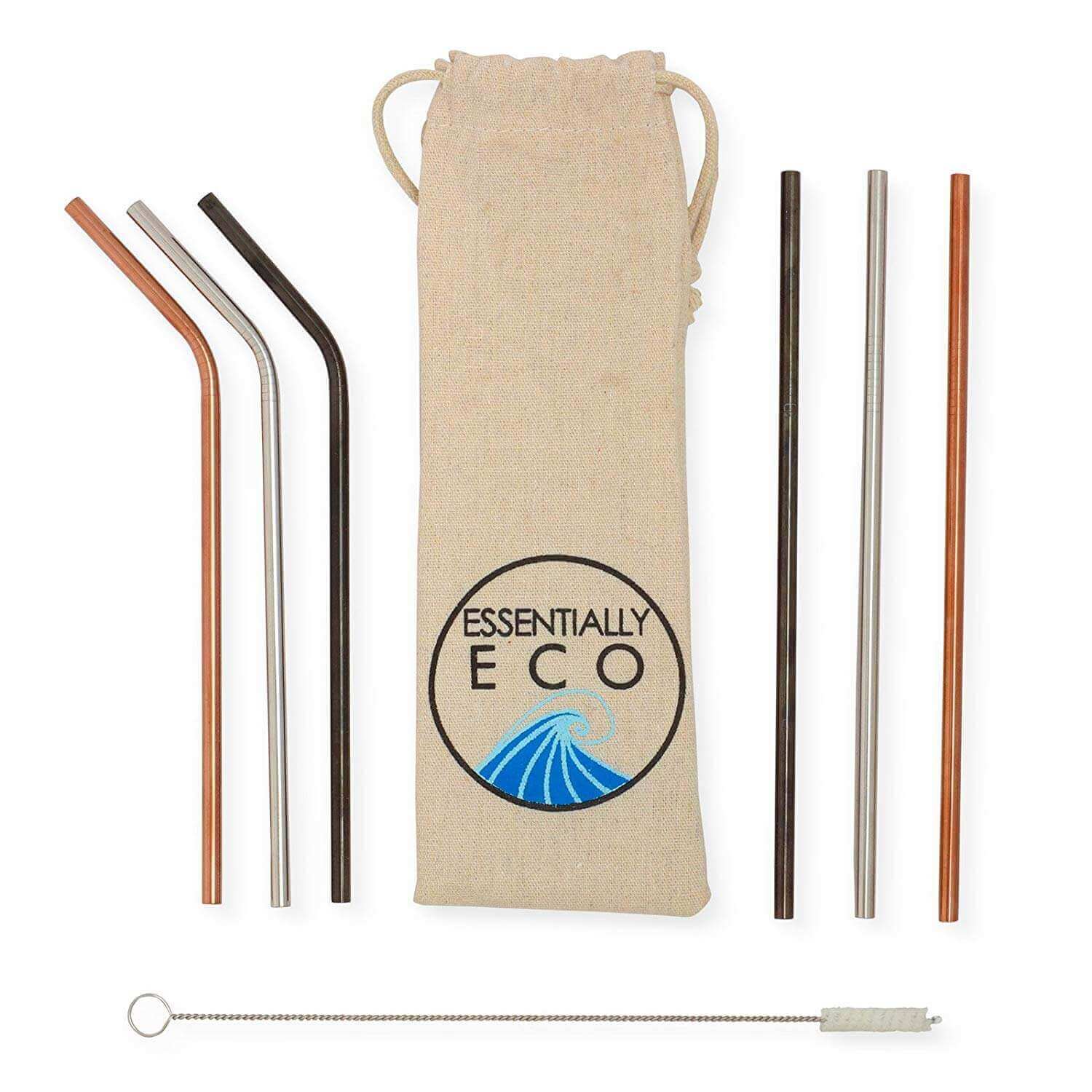 7. Activewear made from recycled material
I've always made it a priority to try and keep my fitness level as high as possible out on the road. Looking and feeling good is half the battle.
For me and my workouts, comfort comes first…especially on those long haul flights.
One of the first things I notice about a brand before buying their athleisure wear is their:
1. Sustainability
2. If the clothing is high-performance.
Some of my favourite eco-friendly and sustainable athleisure clothing lines include TALA and Reformation.
9. Eco – friendly gift sets
This small business has created the most beautiful little sets of eco friendly goodies, tailored to different lifestyles. There's something for everyone!
The travel set includes:
A stainless-Steel lunch box with bamboo lid
Stainless-Steel Reusable Water Bottle
Stainless-Steel Spork
Stylish eco-friendly presentation gift box, eco tissue paper, twine bow and personalised gift note
PLUS 1 tree is planted for every purchase!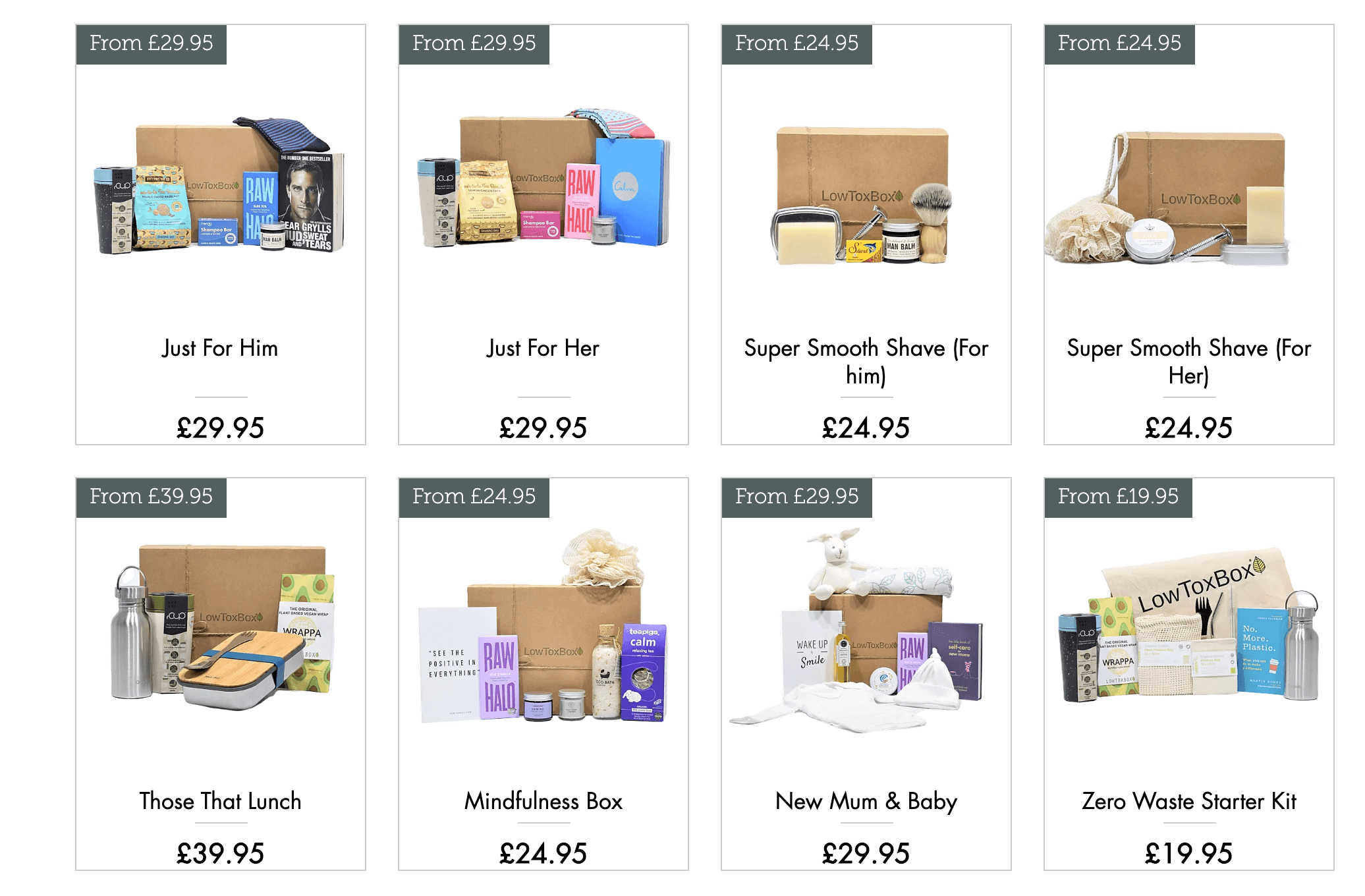 10. Ultimate Ears Wonderboom speaker
I literally never travel without it. It's small and compact in size but loud and will fill any adventure with energy once turned on!
It floats, it's super durable and will last you years. Honestly. The dreamist speaker out there (available in such beautiful colours too!).
11. Reuseable food wraps!
An eco-friendly alternative to cling film and tinfoil. These ones are handmade with 100% cotton fabrics with a careful mix of locally sourced beeswax, tree resin and jojoba oil which together provide a waterproof, antibacterial product with the right amount of stickiness. You can use them to wrap sandwiches, other foods 'on-the-go' or snacks or use to cover leftovers on a plate or bowl for the fridge. Wash in lukewarm water with mild soap to retain the sticky property of the wrap and to use them again and again.
12. Swimwear crafted from ocean plastic
I have to note one brand in particular here, Stay Wild Swim, owned by two friends of mine in London – Zanna and Natalie. They are doing incredible things with this brand…
"Up to 12 million tonnes of plastic are dumped into our oceans every single year, equivalent to a truck load a minute.

At Stay Wild Swim we are dedicated to fighting this issue through regenerating this marine plastic into beautiful and functional swimwear. Our pieces are crafted from premium Italian ECONYL® yarn.

Every single element of Stay Wild is as sustainable, ethical and environmentally friendly as possible, from our packaging through to our factory. The small details matter to us, and we hope they matter to you."
13. For the friend that loves a good quote…
WMGT Shop is now live!
Shop my first ever collection of wall prints – perfect for any travel lover who wants a little reminder of what travel means to them while they're still at home.
Of course though, buying sustainably is about not buying unnecessary products that might go to waste. So if you're friend is already equipped with the above…
14. Consider an experience like a…
Cooking class
Spa day
Gig (Connect your Spotify to Songkick and don't miss your favourite artists performing!)
Or… Make them a scrapbook of your favourite moments!
See my 'How to make a scrapbook' blog post here.
Do you have any other eco-friendly gift ideas?
What have you bought for the sustainable travel lover in your life? I'd love to know!
Love as always + happy adventuring,
Did you find this post helpful? I'd love you to share it for me.
I can't do this without you.
Pin and save this blog post for later…