Soho is one of my favourite parts of London and one in which I spend a lot of my time.
It sits besides 2 of the biggest shopping streets in London – Oxford Street and Regent Street, a location that makes it, and it's offerings, the ideal candidates for combination with a day out shopping.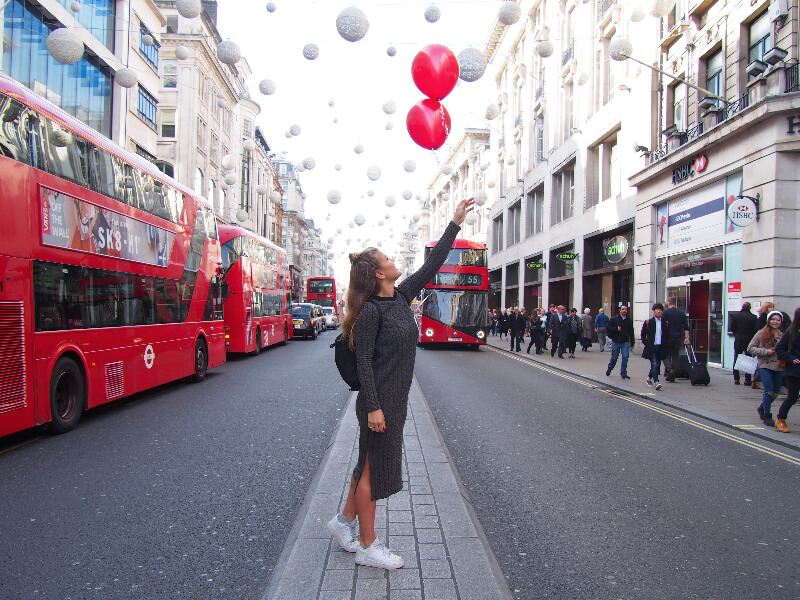 A short walk too from China Town, Covent Garden and Piccadilly Circus – Soho is the perfect place to stop and refuel during a day of exploring / shopping.
Like with the rest of London, there are SO many gems hidden within the streets of Soho and sometimes it takes someone to point them out, even though you may have walked past them 100 times before.
So in this post, I wanted to share with you and point out my favourite Soho finds that will guarantee you a yummy pit stop…
1. Amanzi Tea
Opening only a few months back + serving over 100 different types of premium loose leaf tea as well as tea cocktails, chai's, lattes, frappes, bubble teas and a dedicated match menu, there really is something for everyone at Amanzi.
The teas are all perfectly aligned on the walls for clear viewing and you can even smell samples of the teas to help make the tough decision!
The walls, windows and even cup holders are filled with cute Tea puns and the cake and snack selection is just divine. Everything from chocolate custard muffins and coffee banana cake to protein bounce balls, whatever your mood – Amanzi has you covered.
My favourites? Taro bubble tea with Tapioca balls (the purple one), Matcha Latte (the green one), Matcha Iced Frappe, Lychee Mar-tea-ni (alcohol free cocktail)
Where to find them? 52 Brewer St, London W1F 9TQ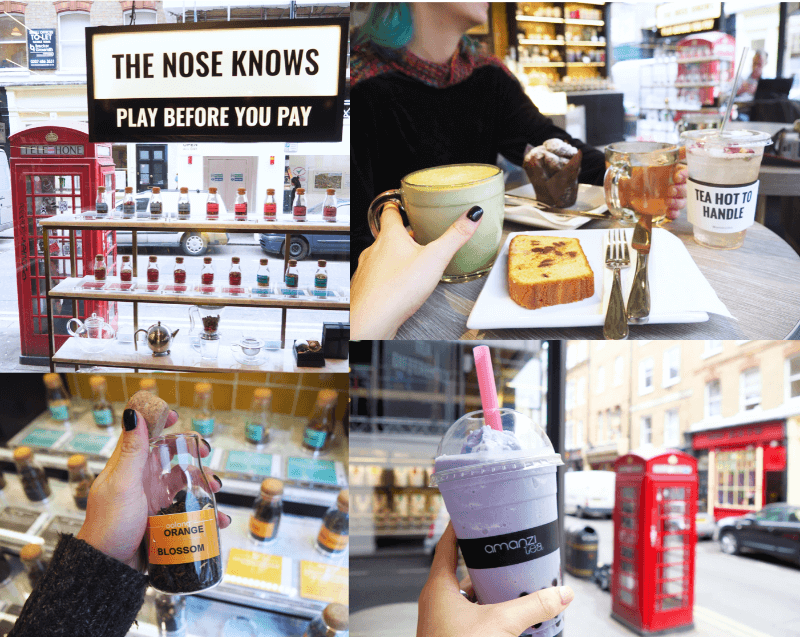 2. Cutter and Squidge
Run by two food obsessed sisters this hidden gem is a dream land for those with a sweet tooth (me). Choose between their array of signature 'Biskies', cakes and treats before taking a seat in the sunlight laden seating area OR downstairs to the secret garden (i highly recommend).
The secret garden feels like you've been transported into a world of make believe, with butterflies, greenery and twinkly light making for the perfect picnic setting with your best friends…
My favourites?
The Salted Caramel and Red Velvet Bisques
Where to find them? 20 Brewer St, London W1F 0SJ
3. Soho Grind
Another incredible hotspot beaming with good vibes and that's before you've even stepped foot inside. This retro hangout has a super laid back feel to it, with neon lettering and draped fairy lights covering the walls. Whilst the upstairs is rather small you can head downstairs to a bit of extra space and comfort.
My favourites? The salted caramel brownie, coffee and banana mini loaf cake, macchiato, the smoothies!
Oh and, rumour has it, the espresso martinis served by evening are NOT to be missed!
I'll race you to it?
Where to find them? 19 Beak Street, London, W1F 9RP
4. Nordic Bakery
'A beautiful Scandinavian cafe & peaceful meeting place in a frantic city'
After my recent visit to
Copenhagen
I decided to drop into this cafe that I have walked past so many a time! It does what it says on the tin, located on the Golden Square just off Beak Street in Soho, this little hotspot feels instantly like home. Serving traditional Nordic recipes you are guaranteed to find something a little different to the other cafes in Soho here.
A taste of travelling without getting on a plane!
My favourites?
The cinnamon bun 100%, Blueberry upside down cake, Tosca cake and they also serve a wonderful cappuccino too!
Where to find them? 14A Golden Square, London W1F 9JG

4. Choccywoccydoodah
Remember my incredible chocolate filled
visit to Belgium
a couple of weeks back? The one where the chocolate blew my MIND?
Well, apparently you don't even need to hop on the Eurostar to experience that level of goodness. Introducing… Choccywoccydoodah!
(see my full blog post here)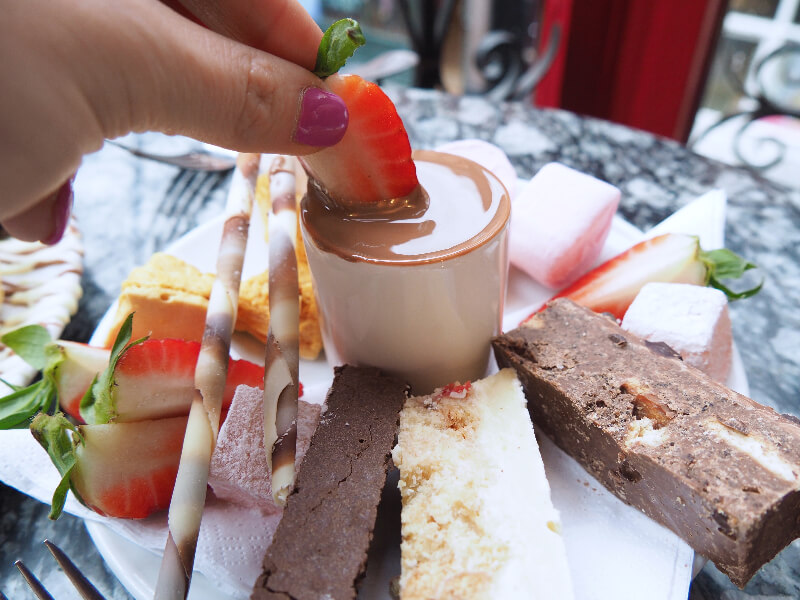 There's one store in Brighton and one in Soho and if you have any slight sweet tooth hanging around then this haven will more than satisfy it.
Both locations contain a chocolate shop, a cafe to indulge in and a secret room available for private bookings (the most AWESOME tea party potential with your friends).
WHAT ARE YOU WAITING FOR!
My favourites?
The Chocolate dipping pot (£5.99)
Where to find them? 30-32 Fouberts Place, Carnaby, W1F 7PS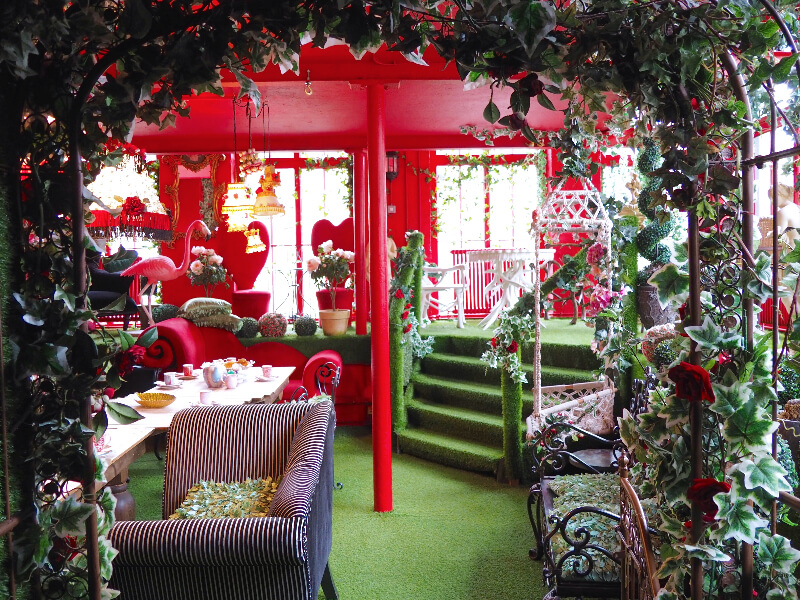 5. Lights of Soho
Once you've managed to pick your jaw up off the ground – you might want to order a coffee. Although doing so may take you a while.
This gallery features art from all over, frequently turning over the displays and changing up the look. The art is available to purchase, as is a membership to this Creative Community.
If you're just passing by, stop for a wander and a rather epic cup of tea.
(Make sure you explore the downstairs too!)
My favourites? I had a lovely mint tea!
Where to find them? 35 Brewer Street London, W1F ORX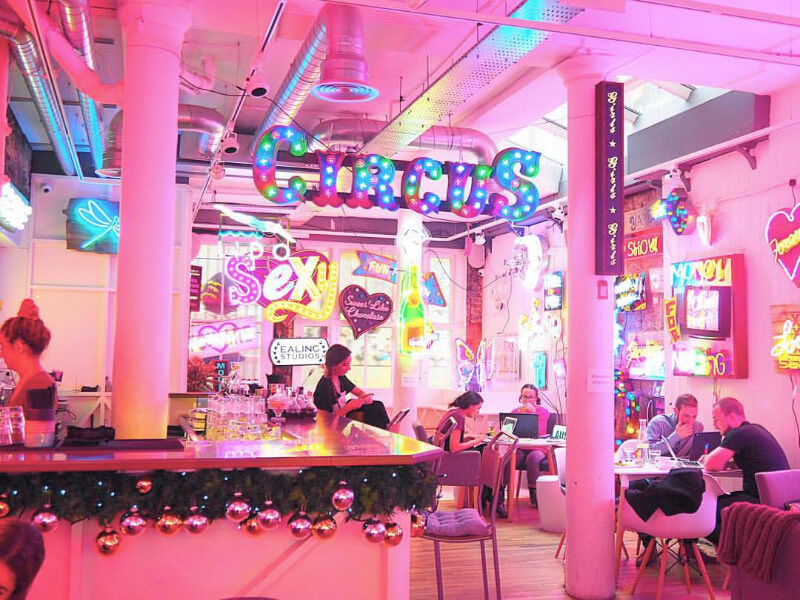 6. Paul A Youngs
Hands down the BEST hot chocolate i have ever tasted in London, high quality, light, smooth and by no means sickly – even when you've finished the mug. This fine chocolatier serves only the best quality and choice of flavours you could wish for.
Whilst you may not be able to sit down to enjoy your treats, it is still 100% worth experiencing and you can enjoy them to take away.
The chocolate selection showcases flavours like, wait for it… SALTED CARAMEL TRUFFLES + PEANUT BUTTER AND JELLY CHOCOLATE.
Here you can also create the most gorgeous gift of chocolate for a friend or family member by hand selecting your chosen flavours and customising the finished box.
My favourites?
The incredible Aztec hot chocolate, peanut butter w. jelly chocolates + salted caramel truffles
Where to find them? 14A Golden Square, London W1F 9JG
Safe to say I am in desperate need of some chocolate now!!! haha!
Thank YOU guys for reading <3
Love as always + happy adventuring,
Mollie x
If you enjoyed this post, please SHARE it for me!
I can't do this without you <3