the global travellers team
We're so happy you're here...
You may have noticed a few things have changed around here recently?
Between 2015-2021 this blog went by the name Where's Mollie? However just recently, I decided to take the plunge and do a complete rebrand. Crazy I know. I sat on the decision for a while and then in September 2021, it felt like it was time.
Since 2017, when I launched the Global Travellers Facebook Family and the in person events, I simply feel that this community we have built is so much bigger than me, Mollie.
Where's Mollie was built on me travelling full-time and I had a wonderful time on the road for 5 years but now I don't desire the same lifestyle. I've evolved and it's important those internal changes are reflected in my business to keep it authentic.
In order to still deliver the quality and quantity of travel guides that we love to give you, I made the decision to expand the team of creators and to rebrand the business in order to reflect the community I feel live here in these pages.
Adventure and nature are at the heart of everything we do and create here at We Are Global Travellers. We aim to provide the inspiration, the knowledge and the tools for our readers (you) to get out there and live your dreams too.
I honestly hope you are embracing the change as much as we are – we are so excited to strengthen and expand the brand in 2022 and beyond.
Hopefully with you by our sides!
Meet the team below!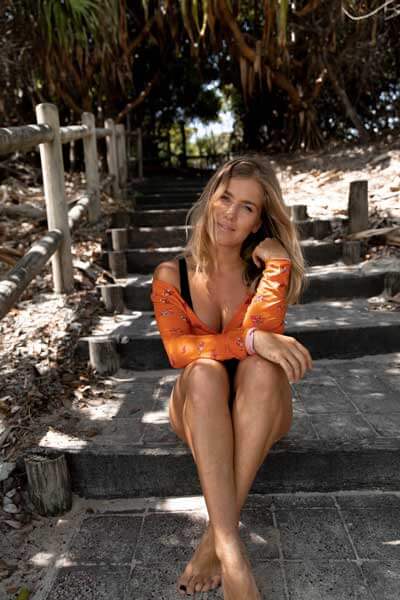 Mollie
Founder, creative, photographer and videographer
Neil
Ransome
General manager broadcast and digital at Insanity Group.
Sté
Sté is a bit of a digital nomad, based in the UK + beyond. She travels between places capturing the untold, the unseen, and the stories in-between.
Claire
Based in Australia, Claire travels full time in her van with her partner and dog, sharing stories from the road.
Kristina
Based in Denmark, Kristina is a travel photographer and content creator with a love for European cities.
The beginning
At 19, after finishing my ALevels, a backpack graced my back for the first time and I set out on a 9 week backpacking adventure through South East Asia. I started my blog as a place to document my memories, an online scrapbook if you may.
Where's Mollie? is born
In 2015, Where's Mollie was born. I realised people were making full time livings out of 'travel blogging' and so I set my sights on the goal. I worked relentlessly with a part time job to fund my travels and I created consistent travel guides and content across all social channels to build the brand.
Full-time travelling
In September 2016 I decided to take the plunge and focus all my energy into content creation. I didn't know how I was going to make a living but I knew somehow I would. I left London for a 5 month solo adventure through NZ, Australia, Japan and Indonesia. Upon returning, I was exhausted and close to giving up. It was then I was called into a meeting at Sony and I was signed as a talent to Insanity Group.
Global Travellers is born
I knew I had captured an audience and, if i'm honest, I was receiving more questions than I could answer and so I set up the Global Travellers Facebook page to bring together my community and to create a family. We grew to over 1,000 family members in just a week and we're still thriving.
Global Travellers adventures
I could see our generation getting lost in technology and I felt sad that often that sense of 'adventure' got lost in there too. And so I took all the knowledge I had gained over my 4 years of near constant travel and I curated bespoke Where's Mollie adventure itineraries that focused on bringing people together, away from technology. You know, back to the simple things.
The Pandemic
The global crisis gave me the opportunity to slow down, to work less, to head out on the road in my converted VW T5 and to check in with my vision. This was a huge 24 months of self-development, inner transformation and awakening.
We Are Global Travellers
THE REBRAND IS HERE. This community is so much bigger than me now. It's time to expand our content creators and step up the travel guides and resources for you!
Adventuring Within
The next chapter will see me take my breathwork, yoga, sound healing and inner work qualifications to create unique offerings that take the adventure inward. They say you should adventure so far you find yourself!
I am a strong believer that, for some, life wasn't meant to be lived in one place and that, should your heart be pulled towards a person, a country, or an experience… you must pursue it or one day you may live to regret it.
I don't do regrets.
You can't have regrets if you know that everything you did at the time was what you wanted but you sure can have regrets if you knew exactly what you wanted, yet chose to do nothing about it.
I live my life pursuing my dreams and immersing myself in anything and everything that I love.
I see this blog as my little space on the internet to share my adventures, share my knowledge, share my creations and inspire you guys to go out there and follow YOUR dreams.
Be it travelling the world, applying for your dream job, getting over your ex or just living life a little bit fuller each day, sometimes all we need is a little encouragement and I hope to be exactly that.
One day you're going to look back at your life…
Make sure you're going to smile and wish nothing more than that you could do it all over again.
– Mollie, 20.04.16