So yesterday marked 22 years of my existence. I decided there was no better way than to begin the day with breakfast in my favourite place, London, with some of my favourite people. Somewhere I had worked as a part time hostess a few years ago now, but never dined at, was the first place that came to mind… Duck and Waffle, Bishopsgate.
Duck and Waffle is located in East London (Bishopsgate). At 175m above ground, it's the highest restaurant in the UK, boasting unrivalled views over the city.
You can dine here for breakfast, brunch, lunch, dinner, and late night menus. Basically whenever you fancy because they are open 24/7… Yes, you just read that correctly.
From sunrise to sunset and every hours in between you can come here with your family, friends, or on a date with that someone special to enjoy some great, locally-sourced, British-European fusion food.
To make a reservation and find out more, click here.
Because I know how incredible the view is, I had the crazy idea of going for sunrise. At this time of the year, that's around 6.30am.
My wonderful friends agreed with my crazy idea and we all set our alarms at 5.30am for a sunrise adventure at Duck and Waffle.
Unfortunately, the weather didn't cooperate completely. The low cloud and high altitude of the restaurant meant that we were suspended in the clouds for our breakfast so didn't get the lust after sunrise.
However at around 7.45am the clouds begun to clear and we finished our cups of tea with a glorious view over London.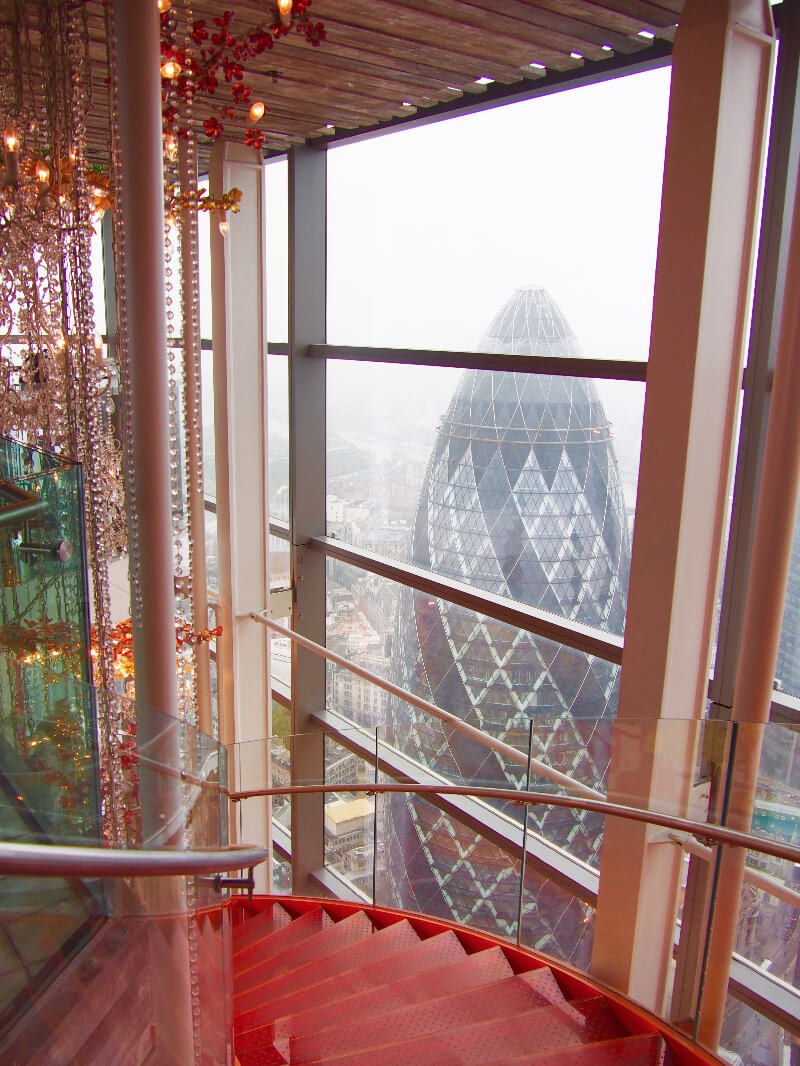 So whilst the weather may not be a guarantee should you come to Duck and Waffle, the incredible menu is. We devoured a range of breakfast treats, with which we all fell in love and soon forgot about the cloud. I shared Columbian eggs (Scrambled egg, avocado & chorizo on sourdough) and the homemade nutella and banana waffle with one of my friends.
We were close to sneakily licking the plate clean. It was amazing!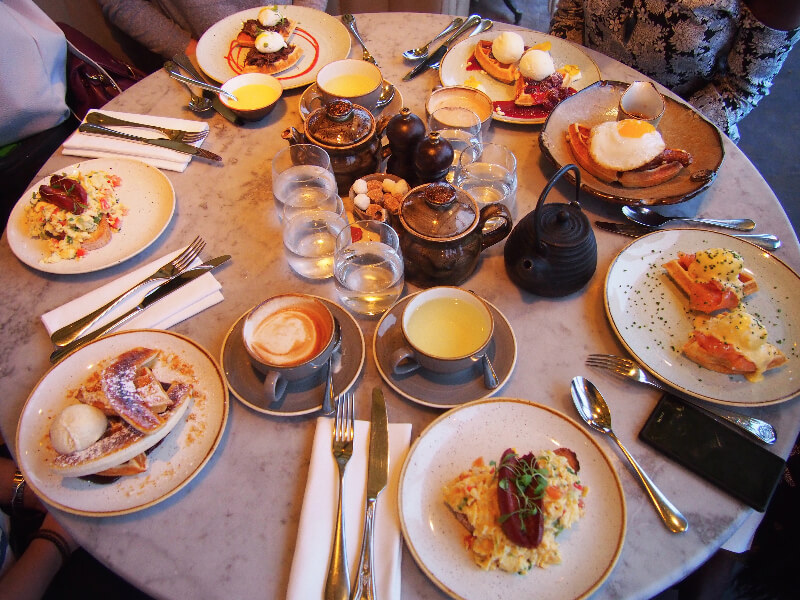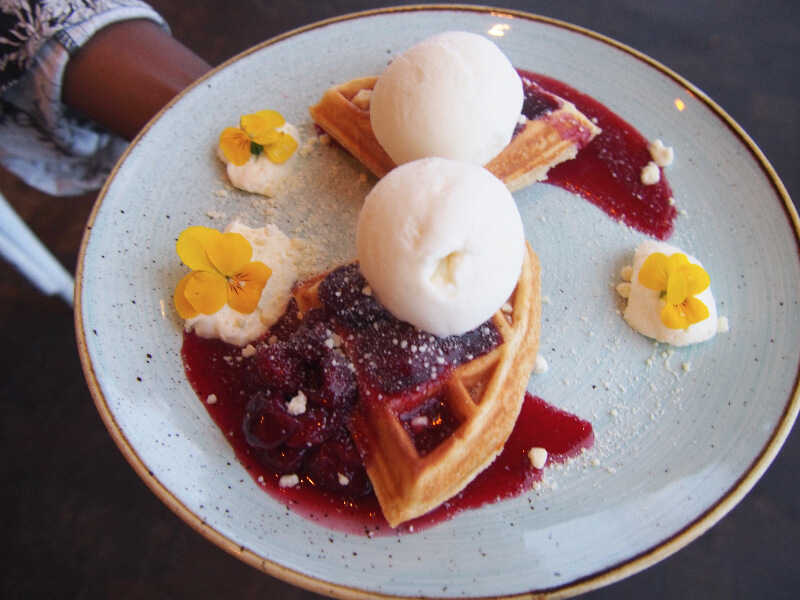 I continued my birthday with some shopping, a coffee at my favourite tea shop (Amanzi in Soho), and catching up with friends, before heading back home for a spa evening at Nirvana with my mum. Dreamy.
Here's to another year of adventure.
Have you been to Duck and Waffle?
What was your favourite dish? I'd love to know!
Love as always + happy adventuring,
Did you find this post helpful? I'd love you to share it for me.
I can't do this without you.
Pin and save this blog post for later…