The French and Swiss alps are certainly not the cheapest of destinations to choose for your road trip (black pen underline on Switzerland) but of course where there's a will there a way and we were determined to see it and reduce our costs in as many places as possible.
As ever I noted down my tips and tricks on the road and we jam packed all the lake and mountain adventure we possibly could into the eight days we had.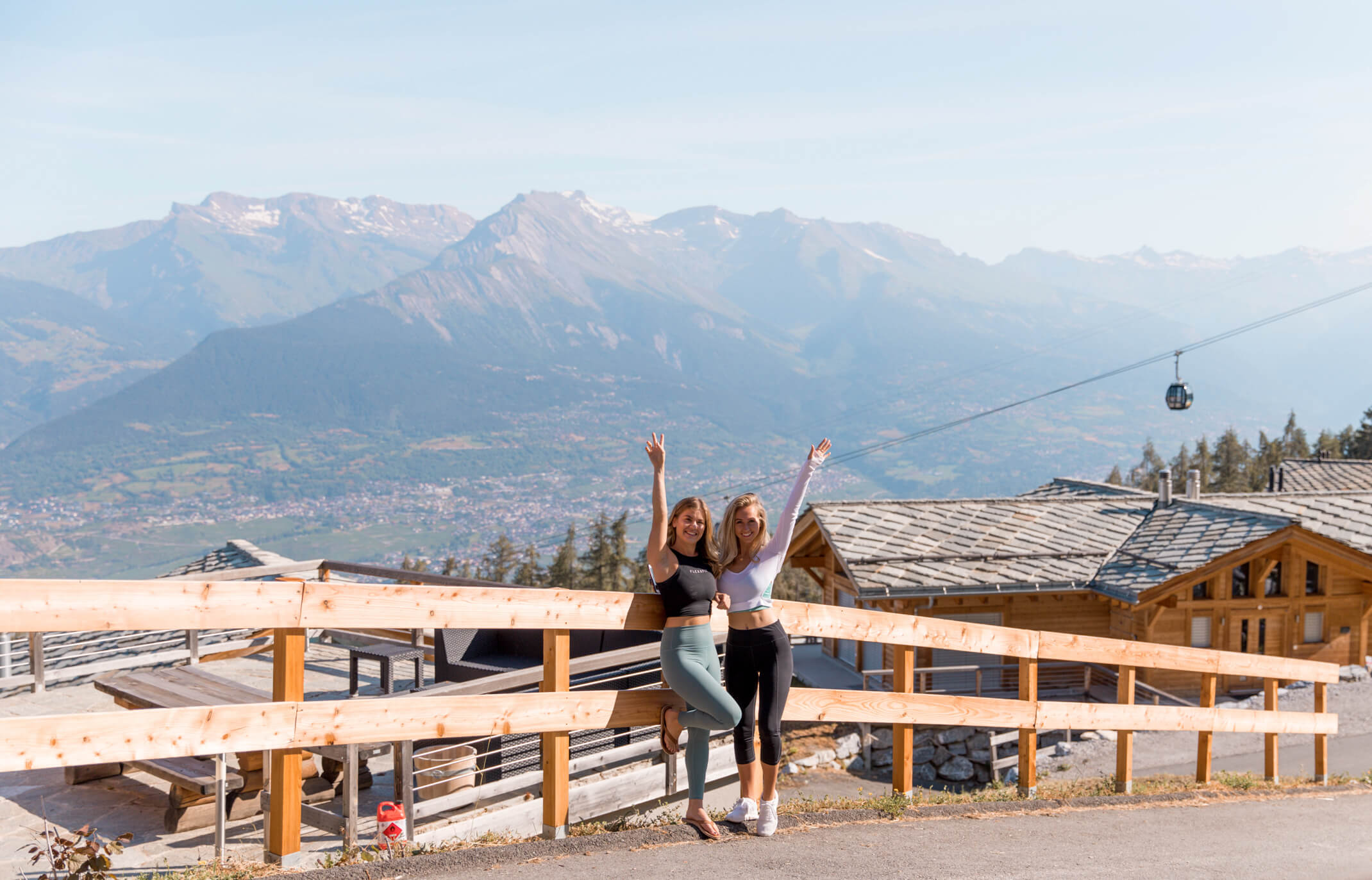 So here it is, our 1516.7mile road trip tips, tricks and money saving recommendations to help you plan your adventure…
The cost of transport:
For a road trip, you're going to need a car. Or vehicle of some sort. That's how you get around, that's what allows you to be spontaneous, that's how you can travel without lugging all your gear on your back, shoulders and arms.
It might be that bit of extra driving to road trip over from the UK but bringing a car from home (if the UK is your home) means you can pack it out with maximum goodies for camping and you can reduce what you're buying and spending on the road.
Of course we don't all have a car so if you need to hire a car it's going to additionally cost you. Take a look on Travel Supermarket here to get some quotes.
Alternatively, you can fly into Geneva and rent a car from there.
If you don't drive, well, either bring a mate that can OR you could fly into Geneva and look at doing the route with public transport. That's kind of not a road trip though and this post will become irrelevant.
Read my 'Planning A French And Swiss Mountain Road Trip' guide here.
General ways to save money on a French and Swiss road trip:
– Take camping equipment to reduce eating out costs. Bring a cool box or bag to buy supermarket goodies on the road.
– Bring cutlery, plates, oil and bits from home. Basically bring as much as you can, that you can.
– Use Airbnb and booking.com for cheaper hotels and accommodation. Search around and find the best deals.
Use my Airbnb code to get £25 off your first booking!
– Engage in lots of hikes, lake swims and teas with a view. Make the most of nature – it's free!
My Top Tips For France:
– In France you don't pay for a road tax sticker when you cross the country border but there are many tolls throughout the trip from €3/4 up to the highest one we had I think which was €28.
– Wine is very cheap, buy it. If you have your car with you stock up. If you get to visit Epernay like we did / stock up on bubbles too!
– There are loads of taps around, don't buy bottled water. You're in the mountains!
Example prices in France:
Gin and tonic – €5.50-7
Salad out – €11-14 euros
Full tank of petrol – €50-60
My Top Tips For Switzerland:
– Unlike France with their numerous toll roads, you won't be racking up a huge bill here. We simply purchased a car tax sticker when we first hit the Swiss border and that stayed valid for our whole trip including exit and reentry. That's probably the one decently priced thing in Switzerland. LOL.
– In Montreaux we walked into the Coop supermarket at just the right time to buy dinner. At the end of day, just like most places, they pop the 50% off stickers onto the goods that can't be sold after close! Just saying. We timed it perfectly and halved the price of our shop making it still very expensive but just not obscenely so.
– Minimise what you have to buy in Switzerland, bring everything you think you'll need from the UK. Products etc are very pricey. I'm talking shampoos, deodorants everything. Just bring it from home.
– Lots of speed cameras in Switzerland so get your sat nav to alert you and just keep an eye out. Quite often I felt the speed limit was very slow, it often is. I'd hate to think what the fines set you back here!
Example prices in Switzerland:
– Average main meal dining out – 22 – 28CHF (£16-21) hence why we didn't eat out once lol!
– Full tank of petrol – €50-60
– Gondola ride example – 16CHP (£12) return
– Road tax sticker on arrival in Switzerland – 40CHF
Have You Been On A French / Swiss road trip?
How did you save money on the road? Any tips?
Love as always + happy adventuring,
Did you find this post helpful? I'd love you to share it for me.
I can't do this without you.
Pin and save this blog post for later…