You're most likely familiar with Windsor Castle?
Incase you're not… Windsor Castle has been a home for British Kings and Queens for almost 1,000 years and today is an official residence of Her Majesty Queen Elizabeth II. You may also remember it as being the location at which Prince Harry and Meghan Markle tied the knot last year…
This stunning castle is located in the English county of Berkshire in a gorgeous riverside town called Windsor. Windsor is actually somewhere I spent a lot of time as a kid being only a 20 minute drive from my family home, so it holds a very special place in my heart. My brother also now lives here!
Windsor Castle is without a doubt the main tourist attraction here in Windsor but there's also the river, the shops and the gorgeous array of restaurants and bars on offer. All of which makes Windsor a great all round day trip.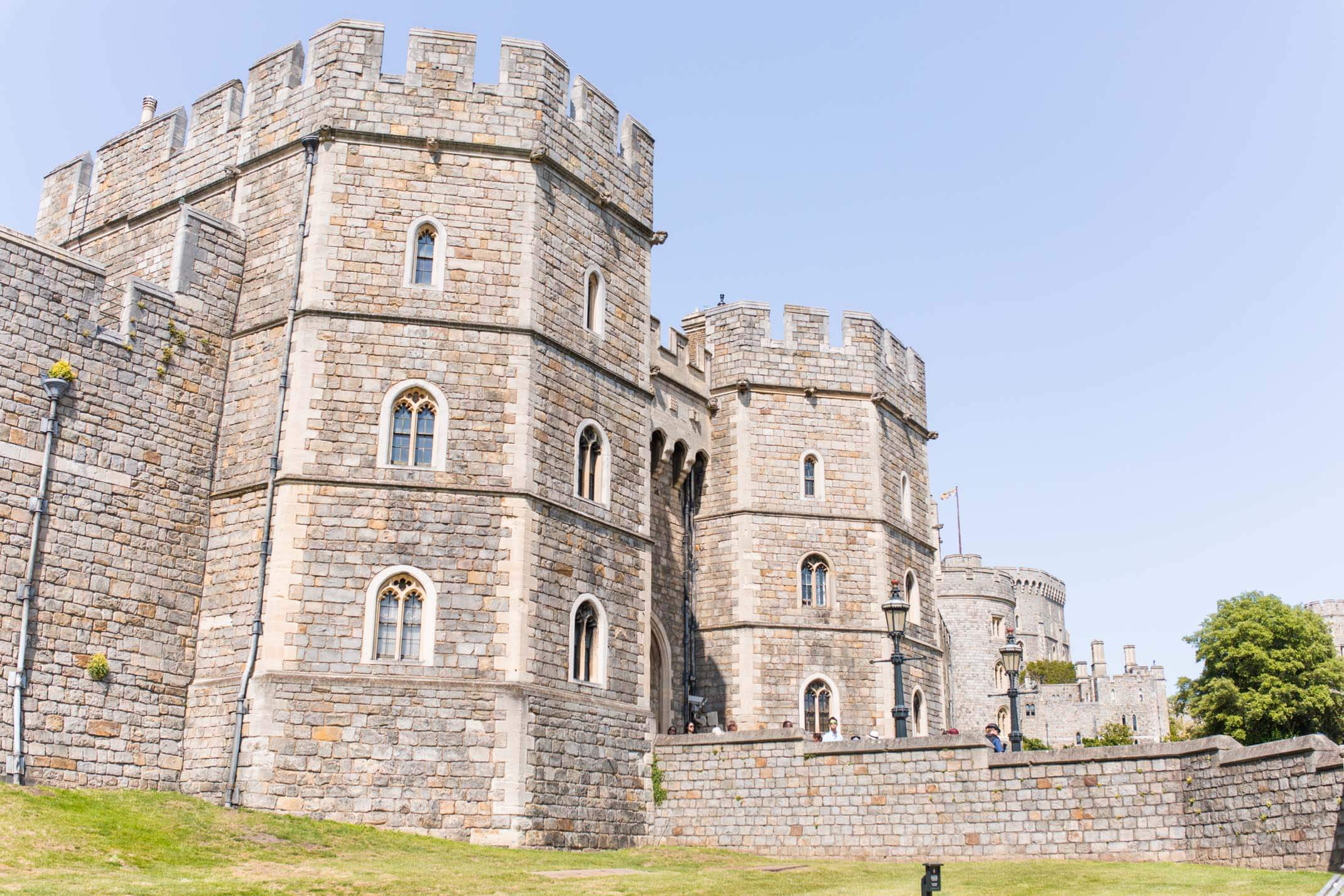 Getting to Windsor
Windsor is notoriously bad for parking, though of course there are car parks. It's just a matter of finding a space. This is usually why I prefer to hop on the train.
On a sunny day, even mid week, both tourists and locals flock in masses to the streets to absorb the idyllic postcard scenes and to cool off in the riverside bars and restaurants. It's busy for good reason.
Train stations: Windsor and Eton Riverside, Windsor and Eton Central.
From London:
Getting the train is probably the cheapest and quickest option from London. It will avoid traffic, paying parking charges, spending time finding a parking spot and Windsor and Eton Riverside station is right in the centre of town so it's very easy to navigate to and from.
Trains from London Waterloo run direct every 30 minutes and the journey is around 53 minutes. Alternatively, you can travel from London Paddington to Slough and take a 15 minute train to Slough before changing and jumping on a 6 minute train to Windsor and Eton Central.
Special occasion? Fancy something different?
Why not hop on board The Royal Windsor Steam Express and travel to Windsor by steam train. You can choose standard class, first class or even treat yourself to Pullman Style Dining where you'll be served up a Champagne brunch as you take in the scenery. See more information and book your steam train experience here.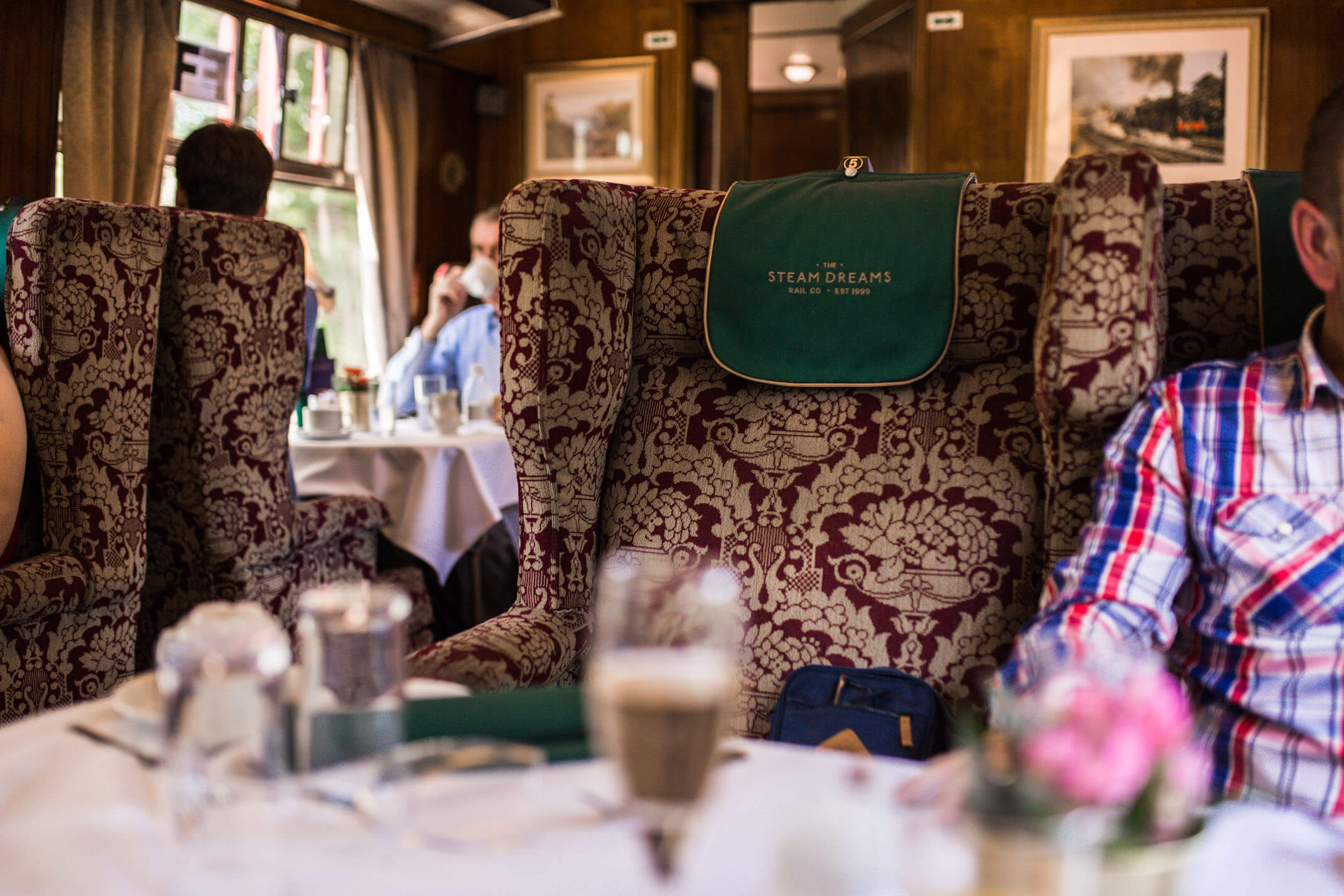 Things to do on a day trip to Windsor:
Take the Steam train from London Waterloo and have a champagne brunch on board as you escape the city into Berkshire
Book your tickets here.
Take a tour of Windsor Castle
Grab a ticket and see more information on what the tour includes here.
Have lunch / a cocktail at Brown's on the river front.

1 hour steamboat river cruise on the Thames
If getting a steam train wasn't enough, there's a steamboat river cruise that lasts 1 hour. You'll go from Windsor Promenade to Boveney Lock, returning with breath-taking views of Windsor Castle, Eton College, Mill house, Windsor Racecourse and The Brocas Meadows. See more and book here.
Hire a rowing boat / motor boat and take a picnic on the river!
Such a dreamy option on a sunny day. If you walk down to the river you'll see all the hire companies on the water ready and waiting for you. Grab your favourite snacks and toast some bubbles (romantic little date option there!).
You can hire bigger boats for big groups if a rowing boat won't fit your squad in!
I came across these beautiful boats for hire – thought i'd share!
Grab a coffee and pastel de nata at Clairmont's
My brother tells me it's his favourite coffee spot in town. The cafe is run by Portuguese owners which means… epic Portuguese tarts. Need I say more? If you have no idea what i'm on about, pop this at the top of your list.
Meander through the Royal Windsor shopping centre
Located opposite the castle, you've got to check it out even if you only walk through. You've got your high street brands but also gorgeous unique shops and tea rooms to watch the world go by in and soak up the gorgeous architecture. The partially covered area of the shops has remains (it's been converted) of the old central 1850 railway station. It's got a gorgeous feel to it.
Hop on the Open top bus tour of Windsor

Walk along the river, grab an ice cream and feed the ducks

Explore Eton
I've never actually been across the river but it's meant to be beautiful. If you have time, extend your walk along the river!