An overnight stay at Champneys? Say no more. Count me IN.
For those of you not familiar with this exclusive porfolio of spas up and down the English country, Champneys is the creme de la creme when it comes to booking a spa break.
Champneys have 5 locations across England and I figure it can only possibly be a matter of time before they expand their horizons. They're that good.
Right now though, if you're looking for a domestic getaway with a slice of luxury – keep on reading this post.
Last week one of my best friends took me away for a couple of days to enjoy some quality time together before I head off on my travels for a month. Needless to say when she asked… I didn't hesitate for, even a second.
This was to be my first Champneys experience…
Champneys Eastwell Manor
Looking at the map, it appears as if Champneys Eastwell Manor is a bit of a drive from London. However I can confirm that due to the fast connecting and frequent trains from London, Eastwell Manor is a perfect day trip consideration.
Trains depart from both London Kings Cross and London Victoria daily and frequently.
We chose to hop on at London Kings Cross and took the 40 minute train to Ashford International which whizzes by in a flash if you're spa ready with your bestie and already kicking off the catch ups and secret sharing.
Champneys Eastwell Manor is then just a 15 minute taxi ride from the station. There are taxis waiting for you on arrival and one way costed us £13.
Or of course, you can drive and park there.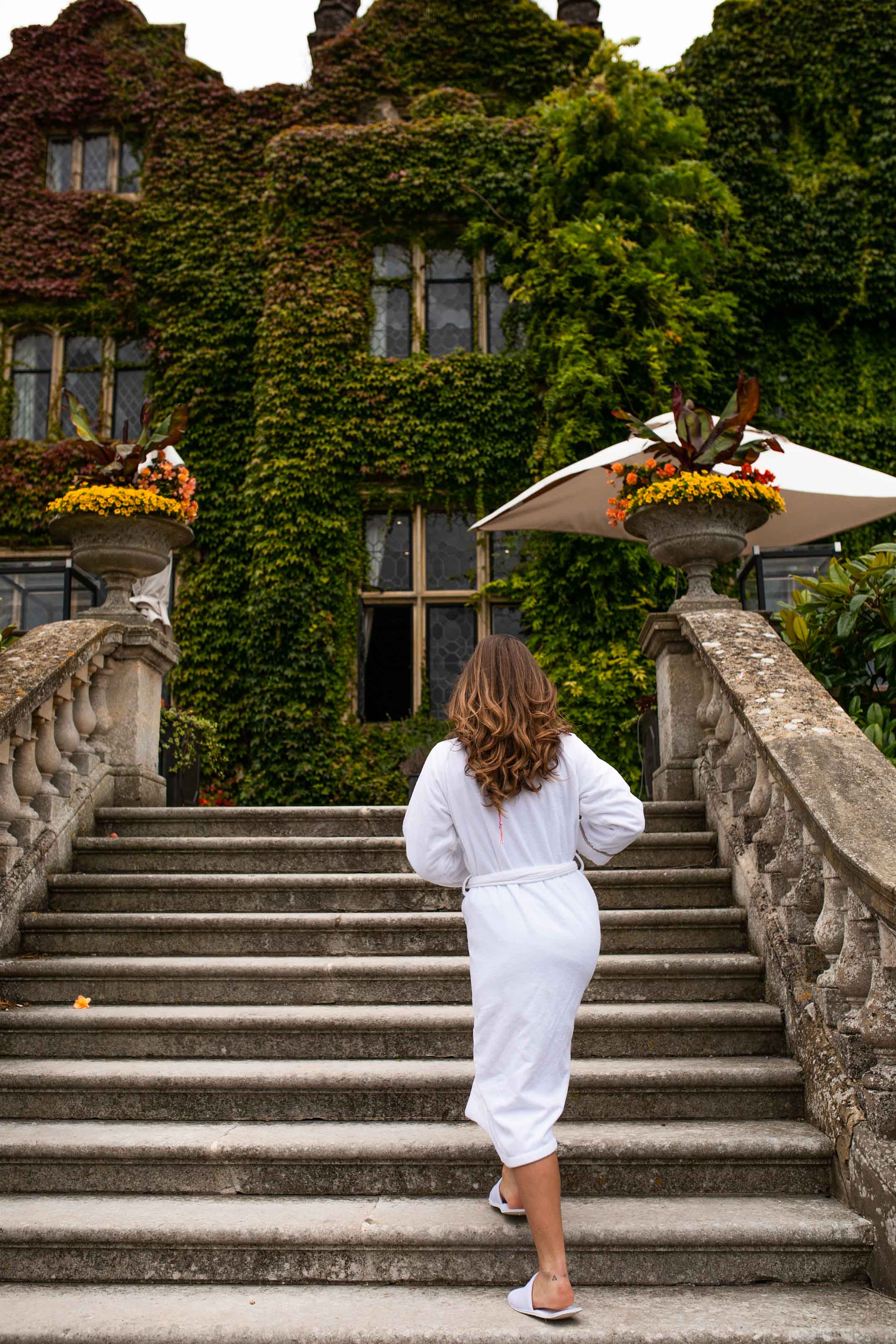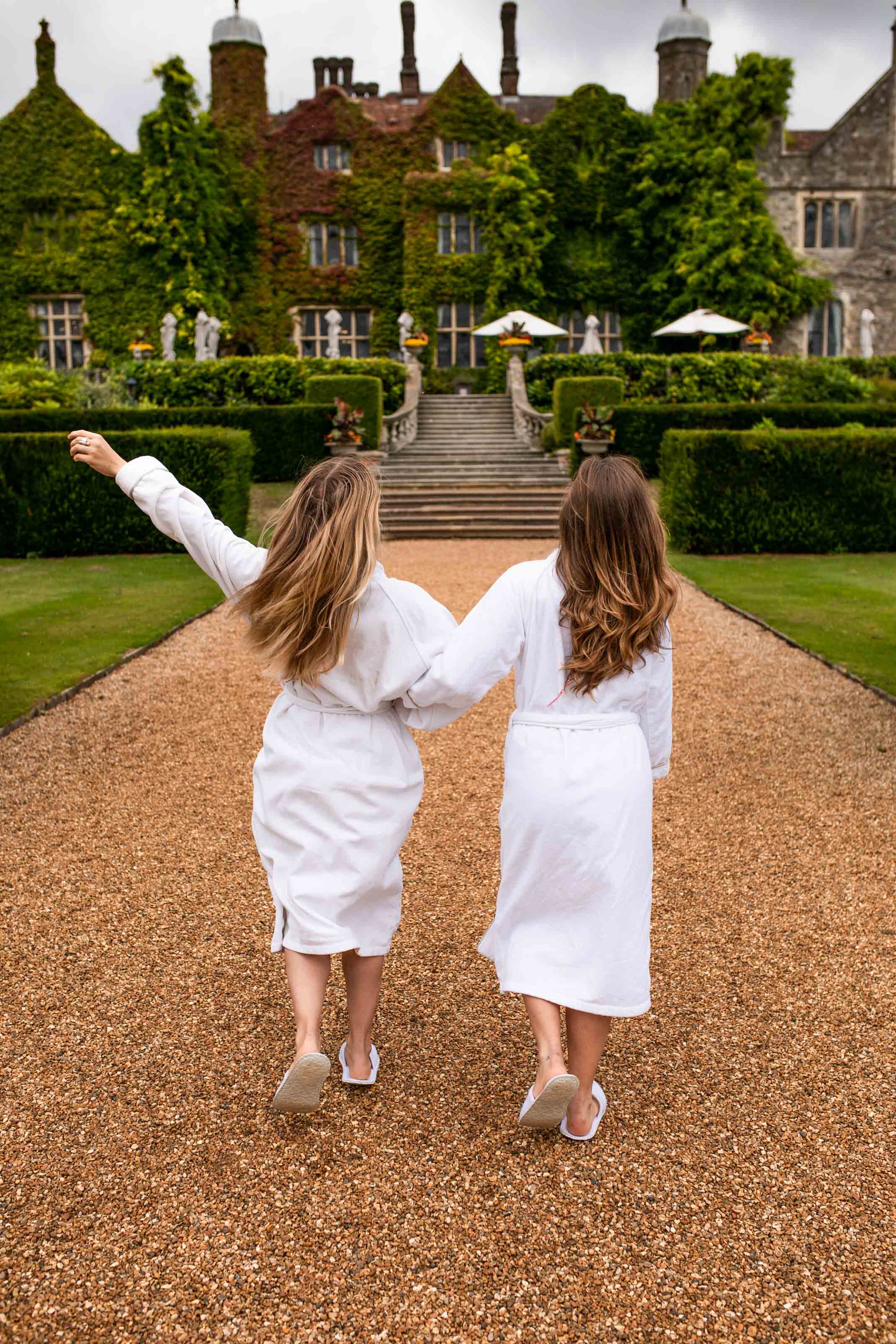 A tour of Eastwell Manor
I haven't been to any of the other Champneys locations so I had no expectation and no standards to go by. All i can say is that upon arrival as you drive up the long and winding driveway up to the main house, it feels as if you're stepping foot into your own castle. The secluded location nestled in the countryside feels very exclusive. The lush greens and the building suspense as you make your way down the driveway, really set the scene for the dreamy escape that awaits you.
Here at Champneys Eastwell Manor there are 80 something rooms with options of staying in the main house, Shepherd's huts or cottages. It's absolutely gorgeous and the grounds are even more so. The property was actually only taken over by Champneys and renovated 3 years ago so it's gorgeously fresh inside.
I have to say, hats off to Champneys for the tasteful restoration. Eastwell Manor has some serious history behind it and has a lot of character to show for it. The renovation (in the main castle building) is elegant yet perfectly compliments and enhances the traditional style architecture.
The staff at Champneys Eastwell Manor were immediately attentive and had our room ready and waiting. We proceeded to sign in, were given a little tour and were then gently taken through our two day itinerary (meal times, treatment times etc).
Checking into our bedroom…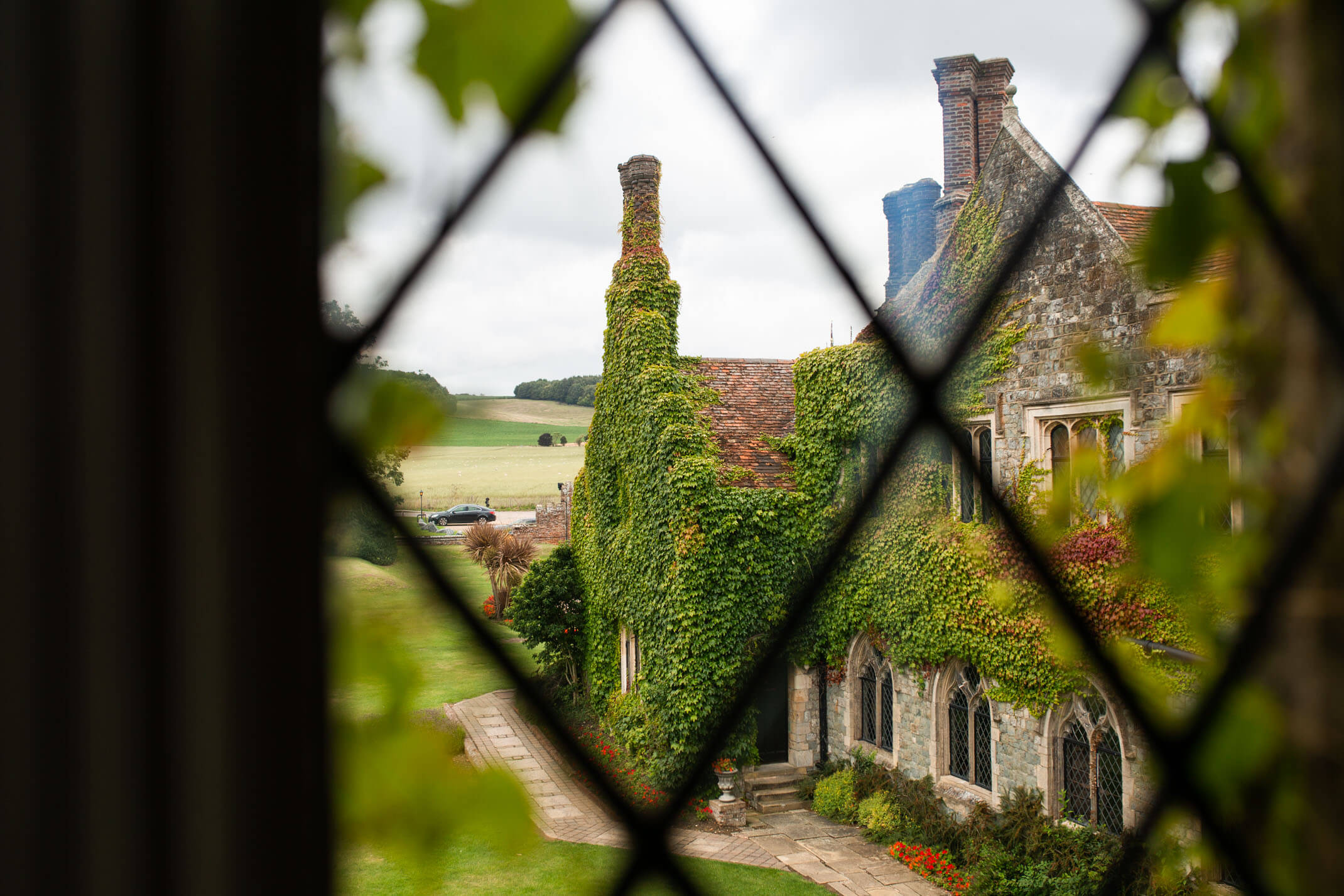 From that moment on our getaway at Champneys Easthill Manor felt like a gentle breeze on a warm summers day – just delightful. As ever with spa breaks though, it passed way too quickly. During our stay we visited the indoor and outdoor pool, walked and explored the grounds, made the most of the fitness timetable and did the morning yoga class. We also both had a facial, a massage and booked onto the Vegan afternoon tea. We also put our dresses on and tucked into a 3 course dinner in the main house which was exquisite!
What makes Champneys Eastwell Manor so special? Why should you book on?
I would say, personally, that it's the character and location of this spa are the main selling points. It feels very 'country', everywhere you look there's an abundance of lush green and it's radiates a calm energy. I absolutely loved the little touches here at Eastwell Manor. Like the senior gentleman playing the piano during afternoon tea, the heaters on the treatment beds, the quality robes waiting in our room and, I can't leave without mentioning the deep relaxation room. My favourite room of all.
The sound of fire crackling combined with the flickering light of an artificial fire and the comfort of snuggly beds and blankets in dimmed lighting. Heaven.
Did someone say afternoon nap? Followed by afternoon tea? I did.
My experience here at Champneys Eastwell Manor was nothing short of blissful. This residence would be perfect for a day trip, an overnight stay or just for afternoon tea. There's so many ways to enhance your trip with what they offer.
To name a few:
A fully equipped gym and timetable of classes

Morning walks and tours of the grounds

Afternoon tea

A golf course

An extensive list of hair, mind and body treatments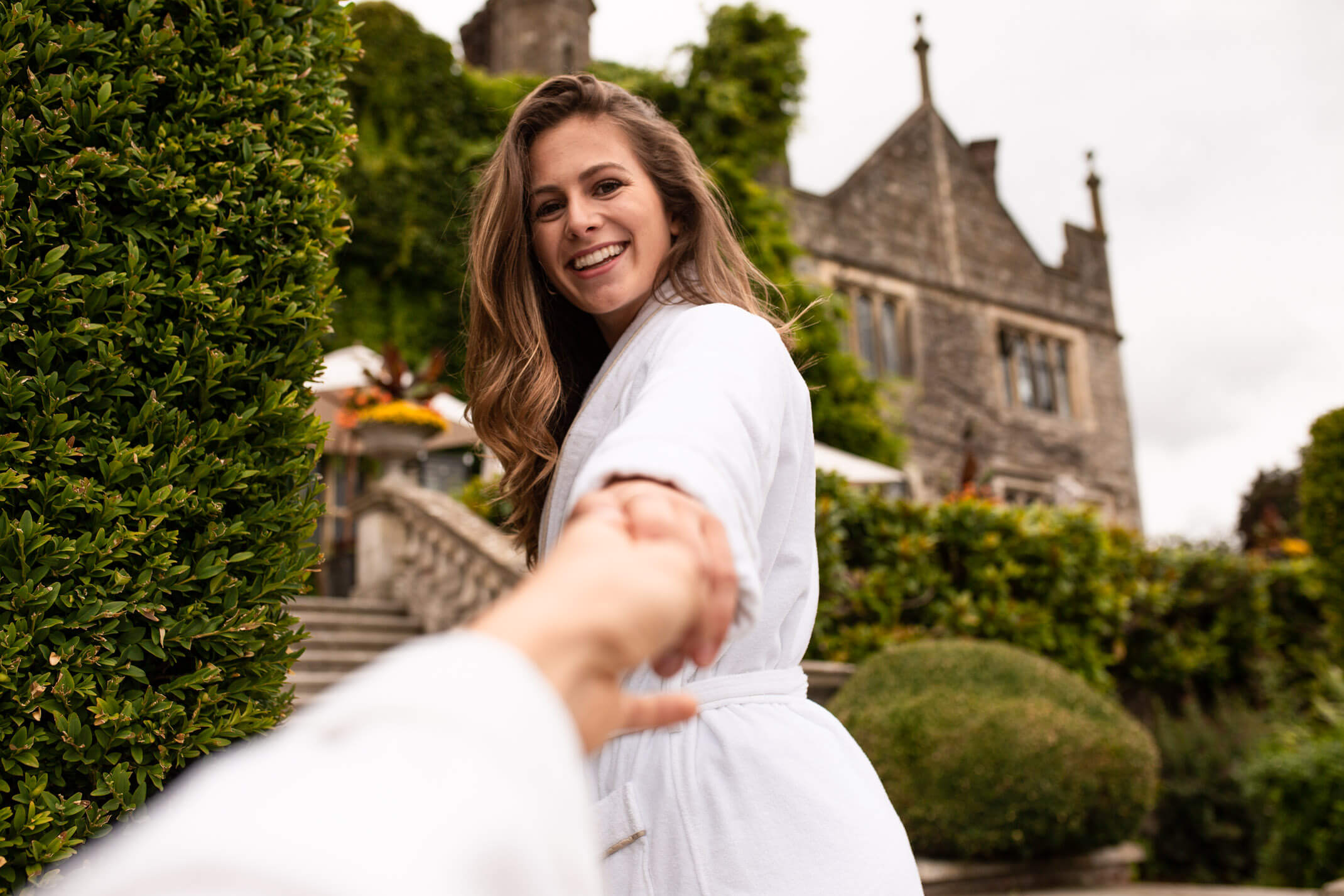 Have You Been on to champneys? which one did you go to?
Love as always + happy adventuring,
Did you find this post helpful? I'd love you to share it for me.
I can't do this without you.
Pin and save this blog post for later…