If you're heading to Glasgow for the first time with no idea what to expect or what to do when you're there, then this Glasgow guide is for you.
I first explored Glasgow while working with Homestay.com in reviewing their travel accommodation. See my experience of the platform here.
I stayed in a lovely family home in Anniesland, just a 10-minute train from Glasgow Central station. During the daytime, I got to explore Glasgow at my own leisure and through doing so I racked up quite a nice little list of things for you to do in Glasgow, should you find yourself here in this Scottish city.
Here's my quick guide to Glasgow, Scotland…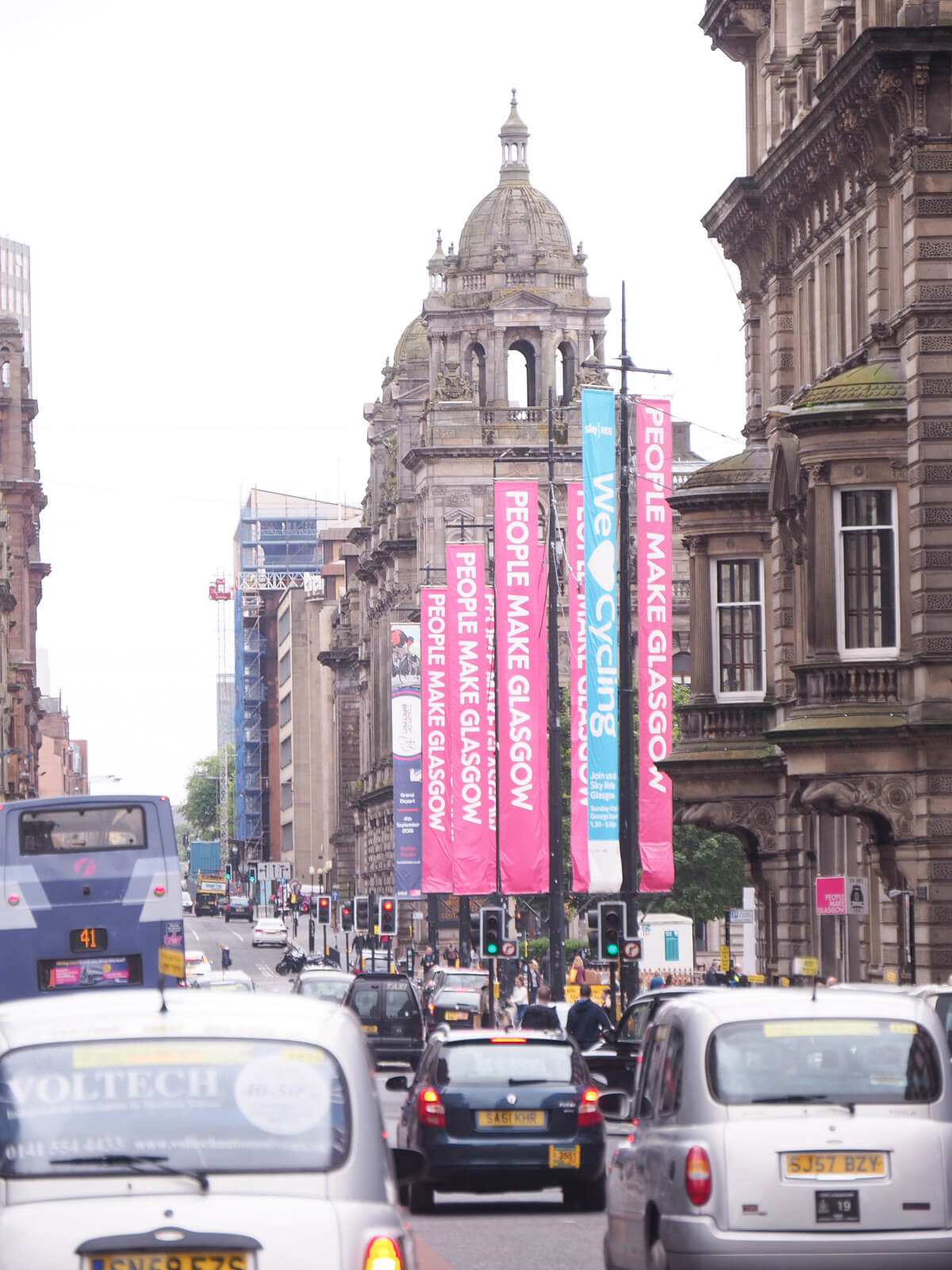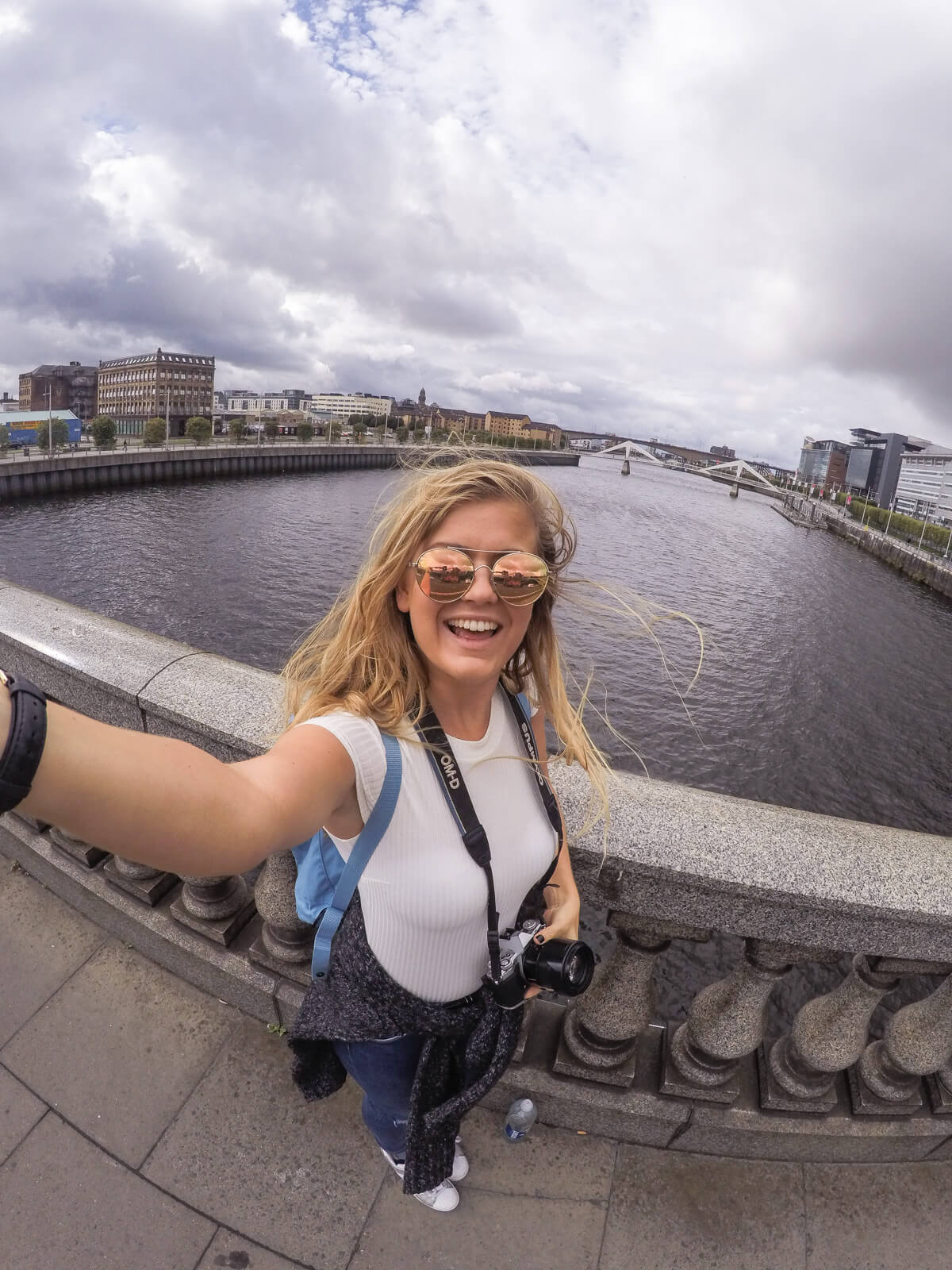 About Glasgow…
Standing currently as the UK's fourth largest city after London, Birmingham and Leeds, this Scottish city is famous for its Victorian architecture, modern art and glorious shopping… among many other attractions.
Whilst, as a whole, Glasgow may not be as visually pleasing as it's neighbouring city of Edinburgh, the city certainly grew on me with each hour that passed. The locals are super friendly, the drinks are cheap, the iconic University is as stunning as people say, AND there's a lot of yummy food to feast upon.
Glasgow has been voted 'the friendliest city in the world' and it's not hard to see why. It's also Scotland's largest city, and the 5th most visited city in the UK!
Where is Glasgow? How do you get to Glasgow?
Glasgow is on the River Clyde in Scotland's West Central Lowlands.
Glasgow airport (GLA) is an international airport with flights from all over the world coming in every day. Alternatively you could drive there, or get a bus or train. Edinburgh is only an hour away if it's more convenient to get to Glasgow via there!
How should you get around Glasgow?
My top tips for getting around Glasgow are…
Explore what you can on foot! It's a beautiful city.
Trains are cheap and it's often cheaper to buy a return than just a single!
The metro is amazing! Cheap, simple and fast! USE IT!
Glasgow accommodates for a lot of cycling so consider renting a bike and exploring the canals.
Cab prices are SO reasonable, nothing like that in London where you'll sacrifice an arm and a leg to get home.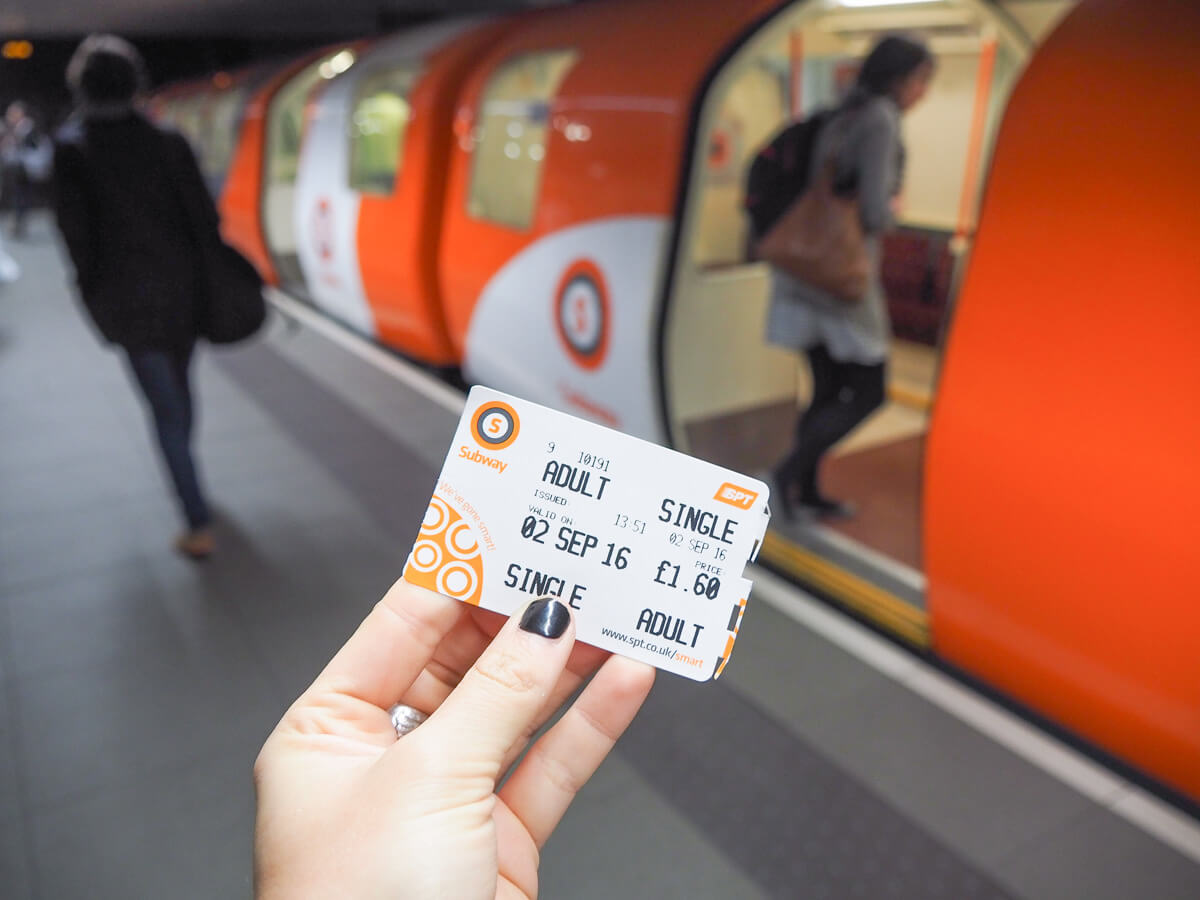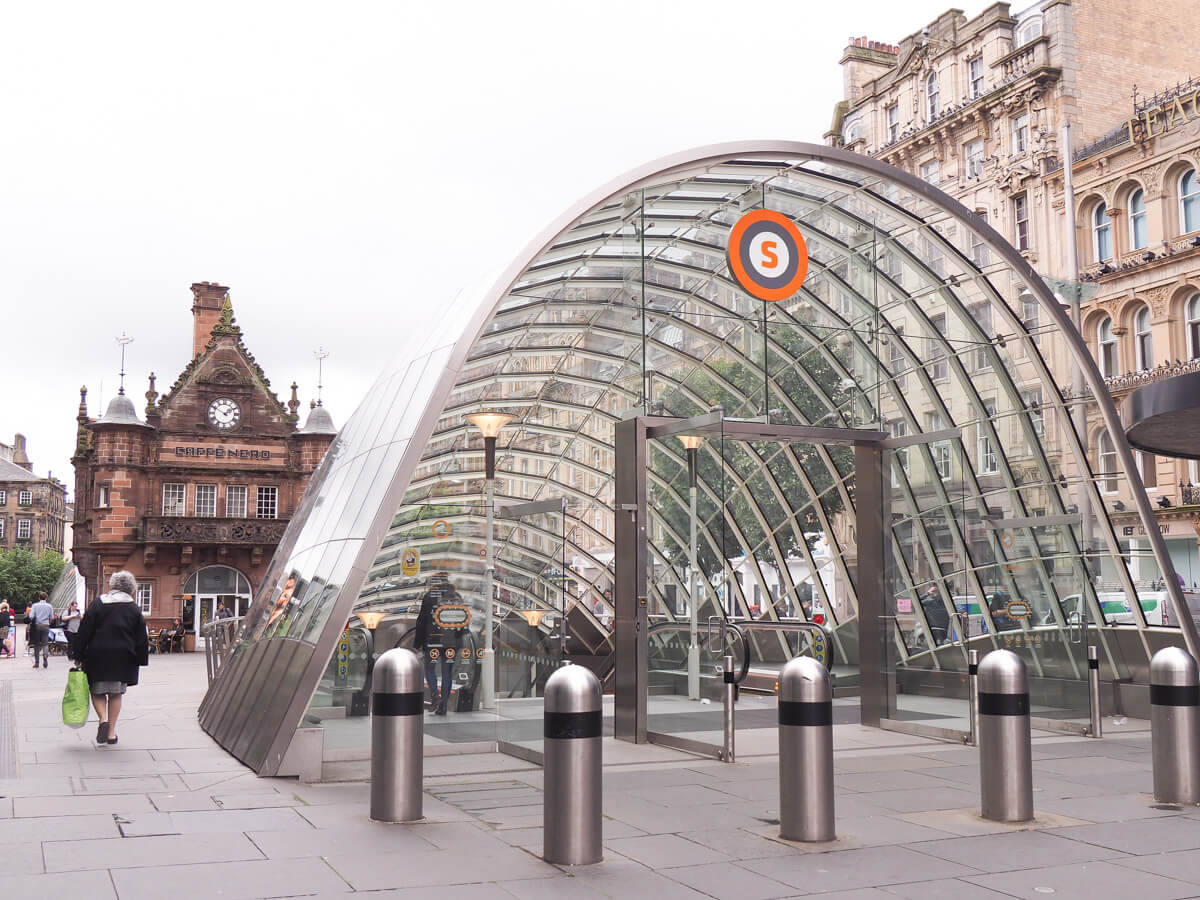 What are the best things to do in Glasgow?
1. Admire Glasgow's amazing architecture and views.
Climb to the to top of The Lighthouse (for free) to enjoy views over the city. Once you've worked up a sweat and cooled off at the top, architect lovers can enjoy the museum on the way down.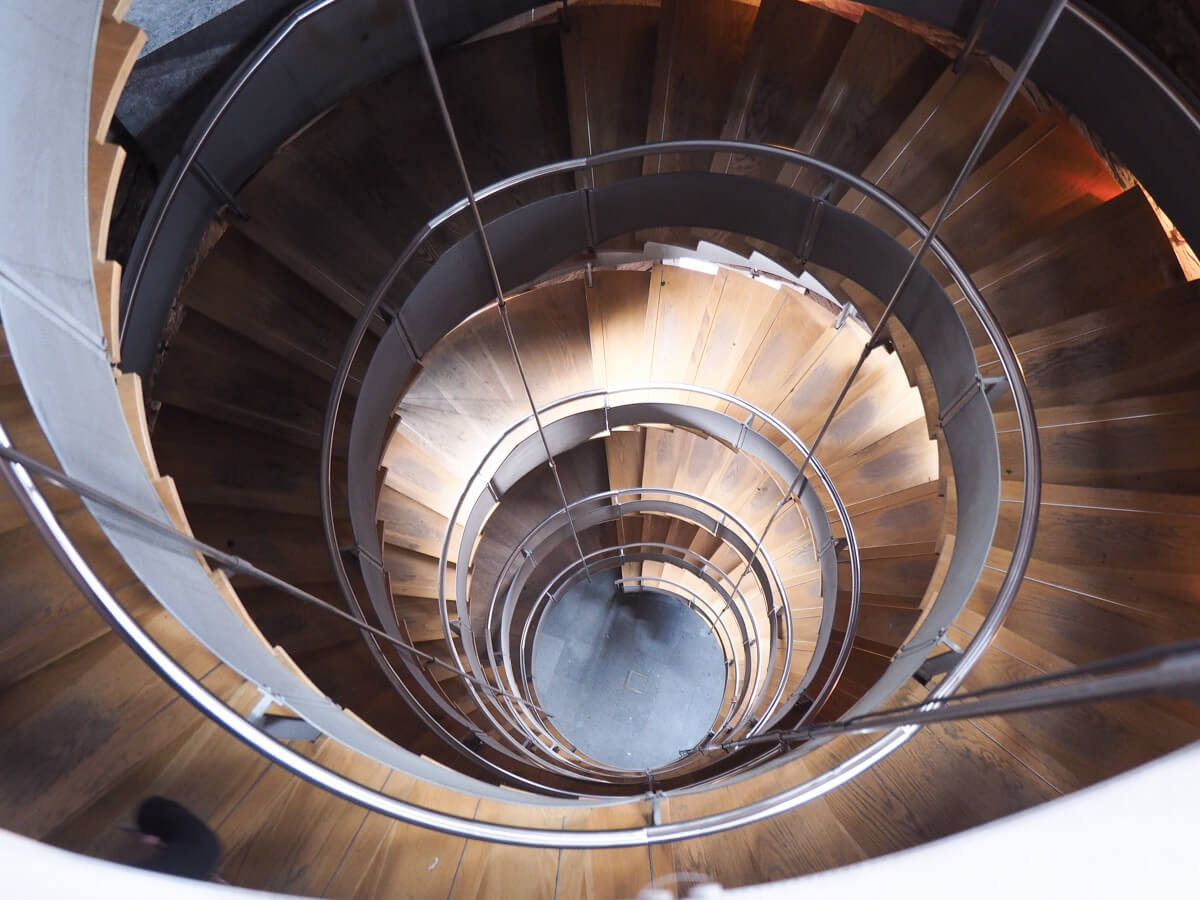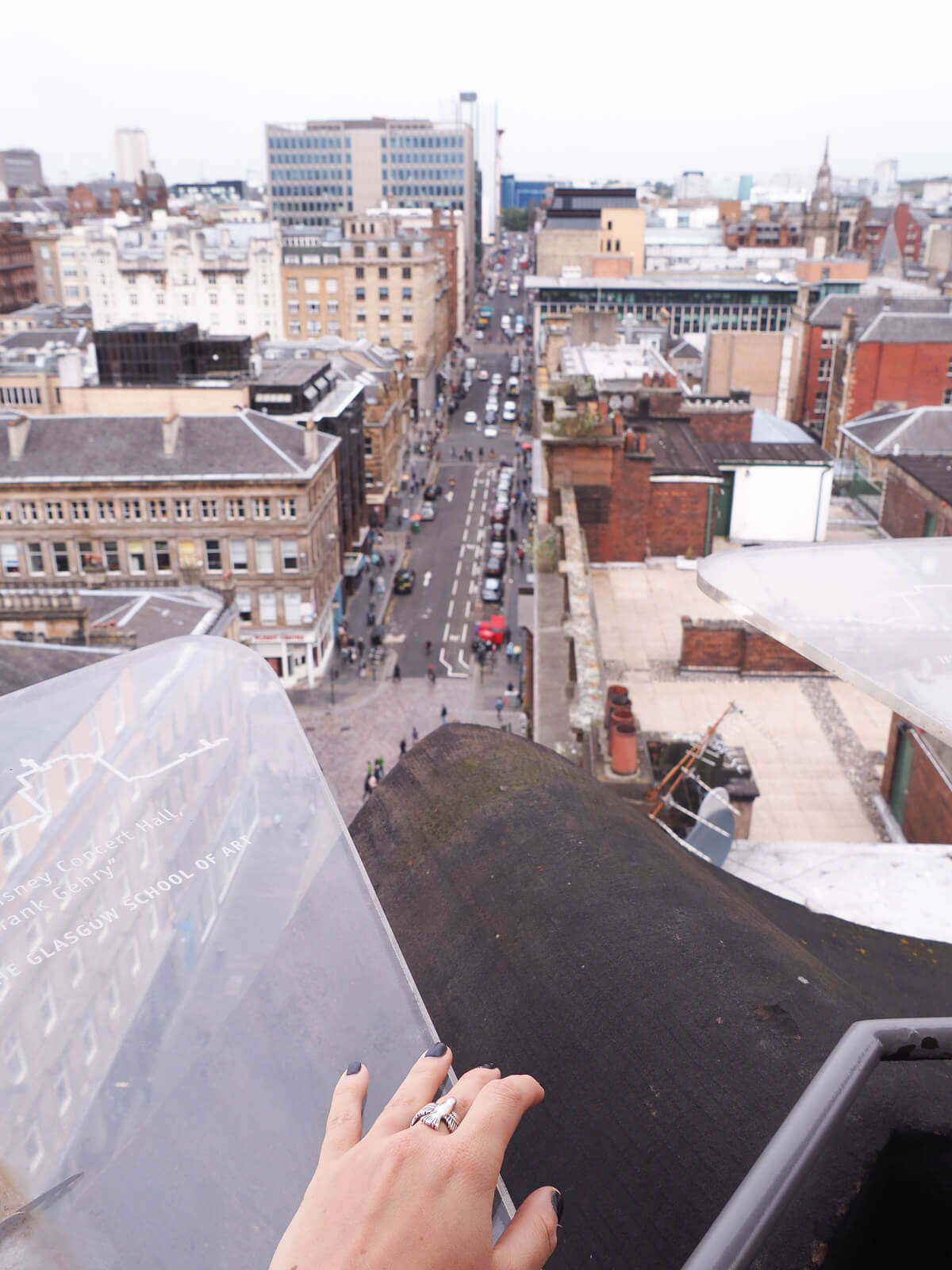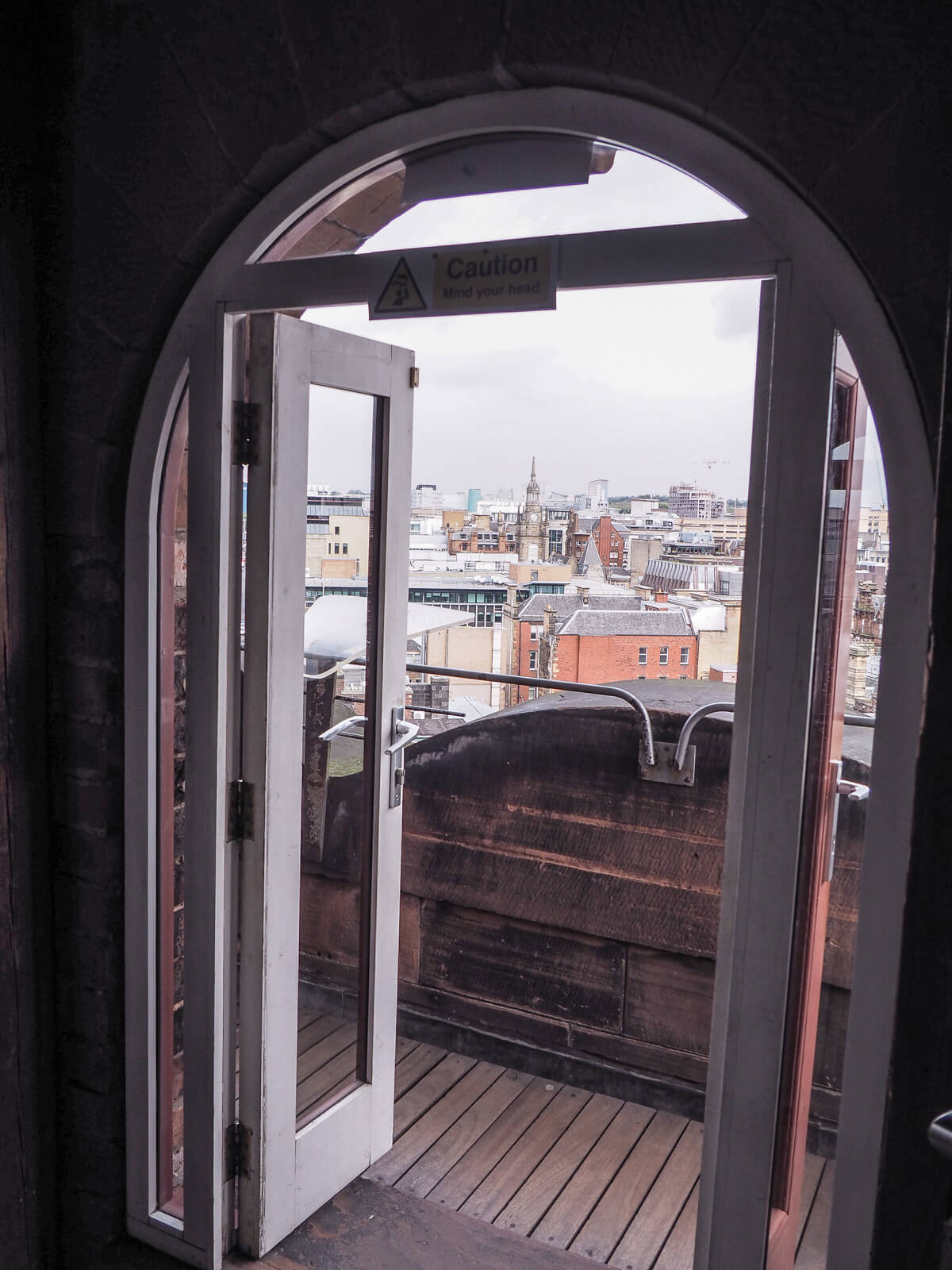 For more gorgeous architecture there's Glasgow Cathedral and the University too!
2. Visit Glasgow University.
Hosting over 25,000 students, this campus is stunning right from the grounds it presents to the talent it nurtures. Step inside and admire the cloisters, the Harry Potter like buildings and the enchanting foliage growing around it.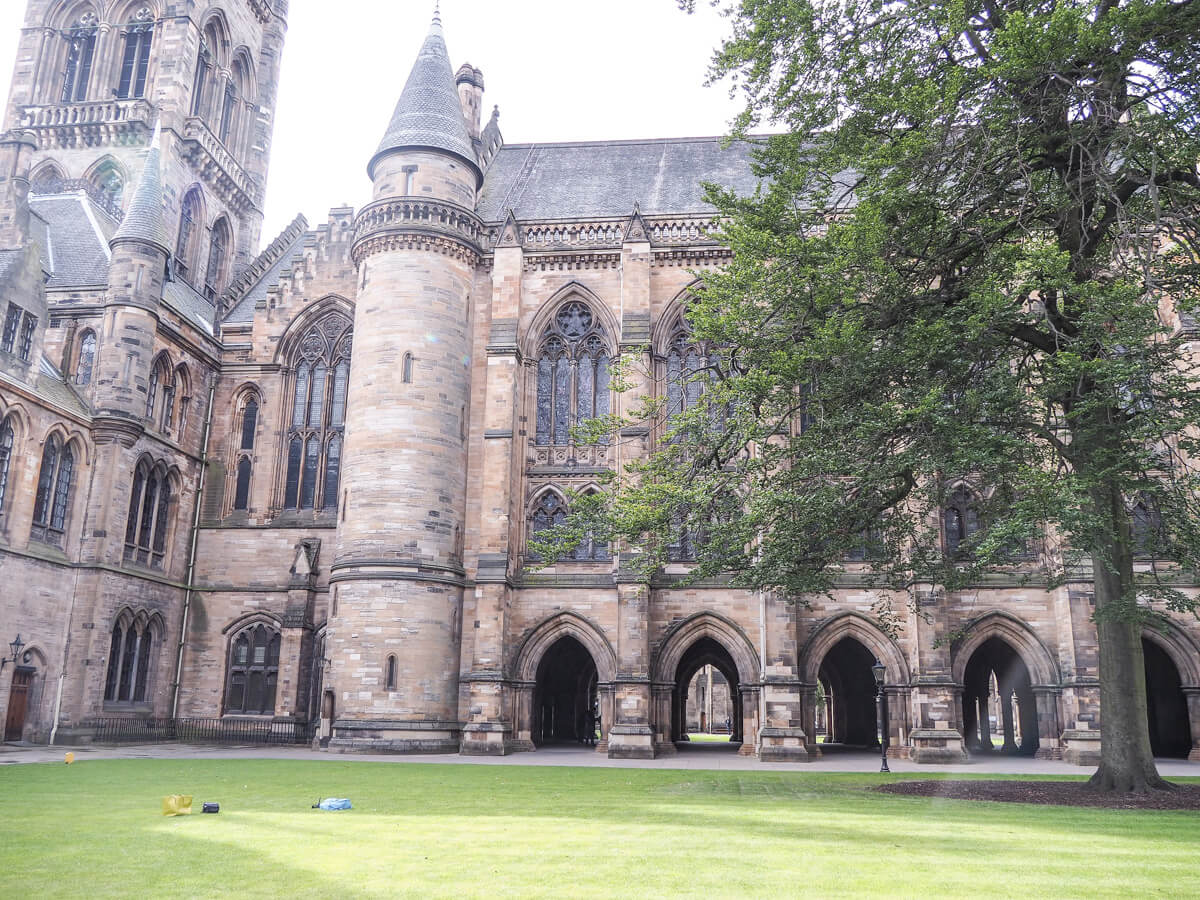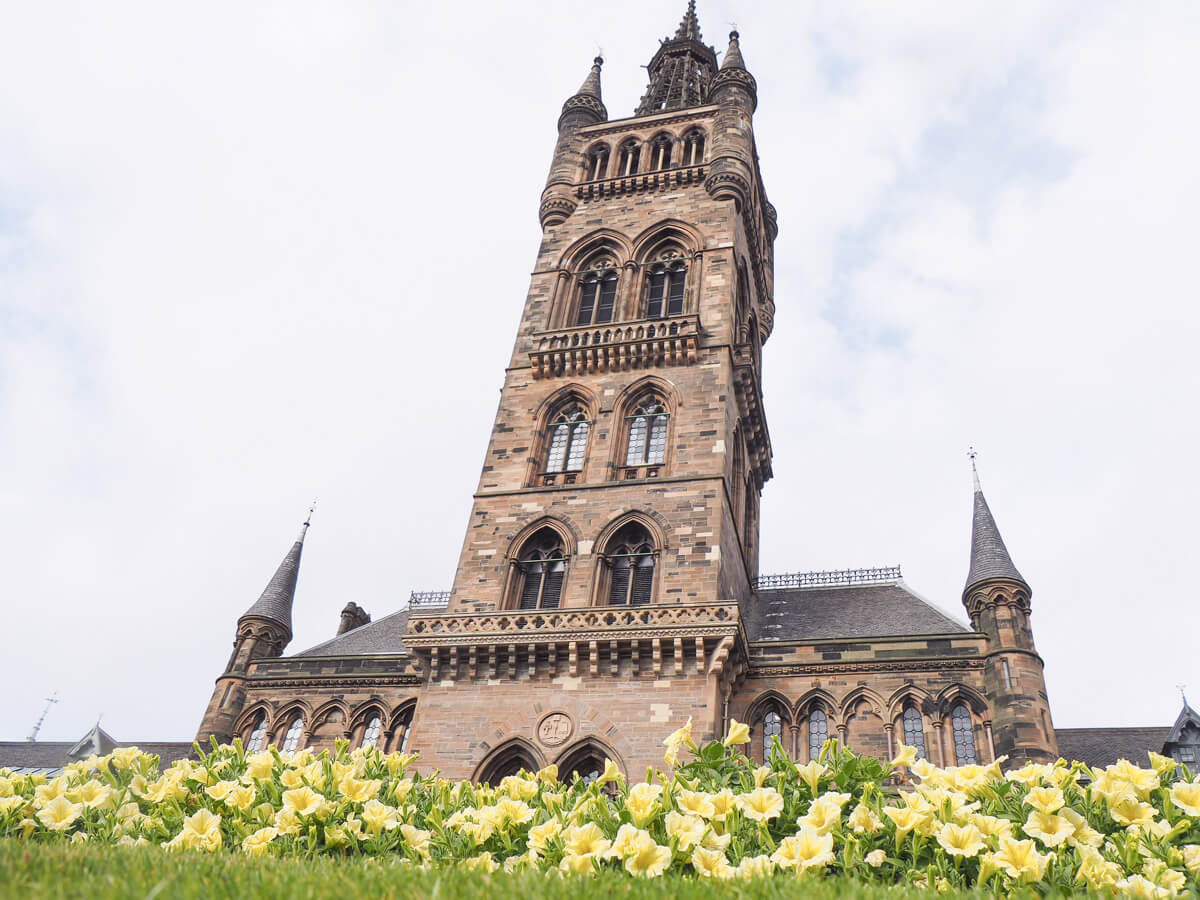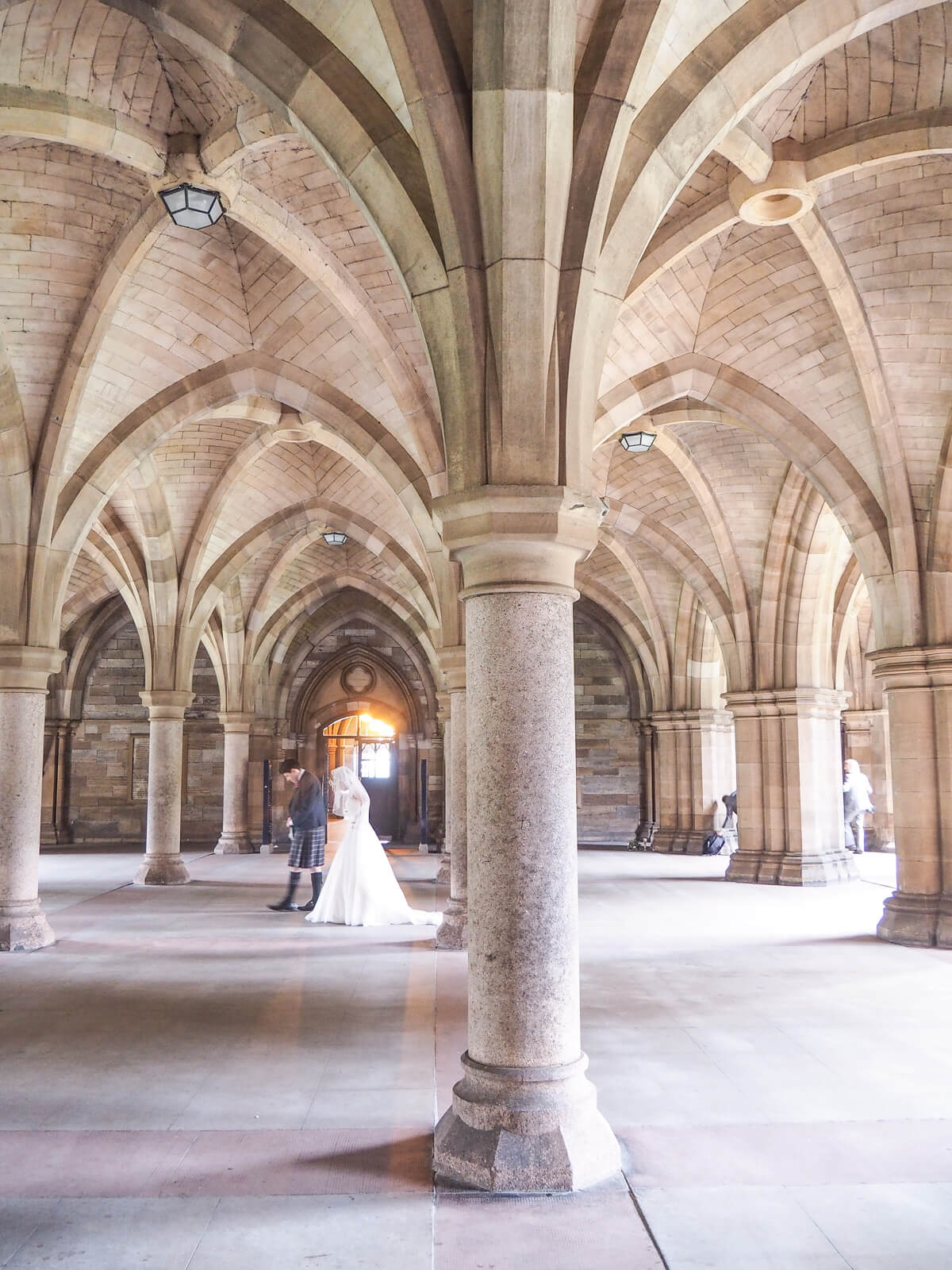 3. Explore the West End!
Aside from the University you have the gorgeous Botanical Gardens to explore…
Make sure you grab an emoji donut from Nic's NYC Deli, Byres Rd! They have Reece's PB ones too!
4. Hit up the museums.
Glasgow stands strong in its offering of museums, from the Hunterian Museum within the university to the iconic Riverside Museum, Kelvingrove Art Gallery and Museum and the Gallery Of Modern Art.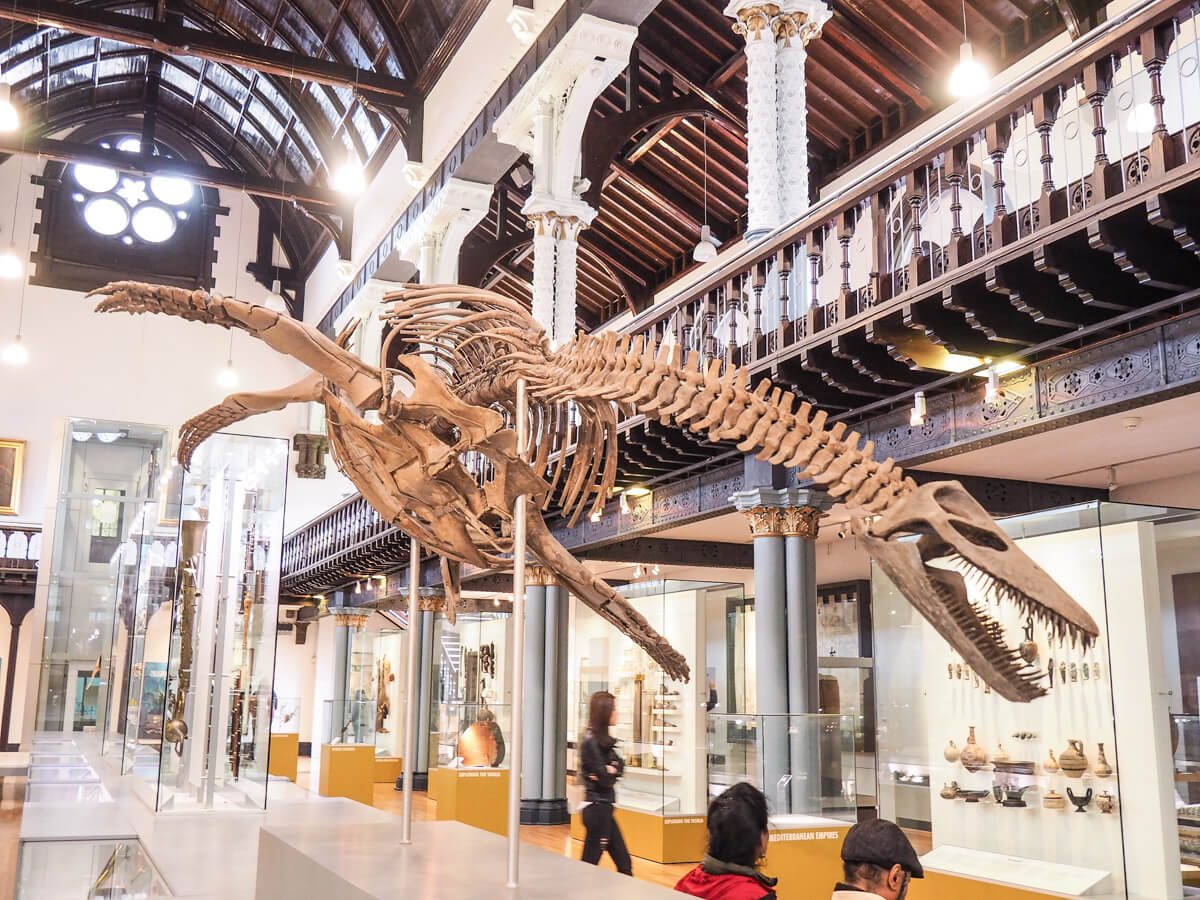 5. Go Shopping!
Head to the Style Mile to satisfy the shopaholic within you!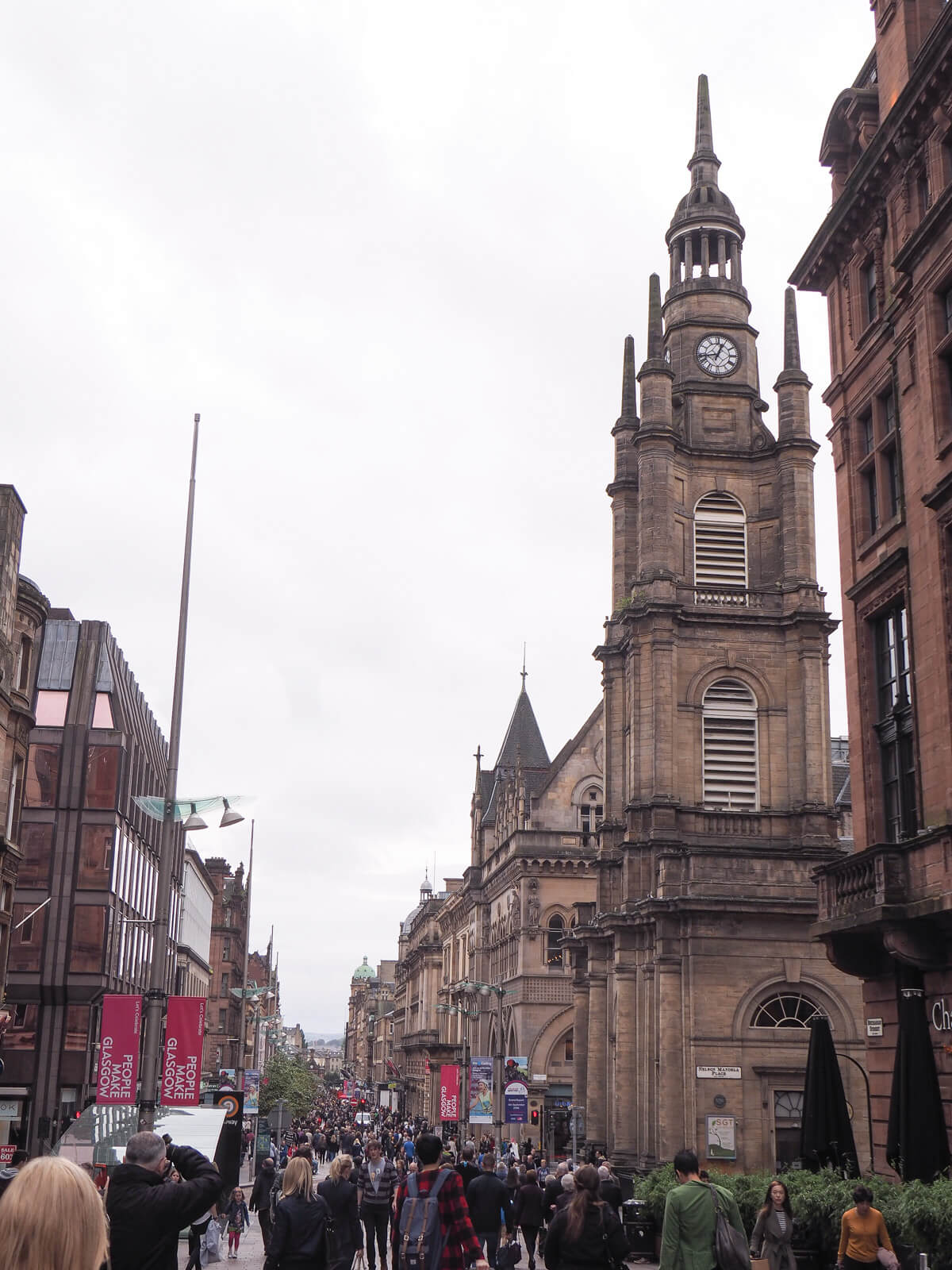 6. Find the Highland Cows!
These long horned, fluffy furred cows are iconic in Glasgow.
Take a walk through Pollock Park, grab lunch at the country house and look out for these wild creatures!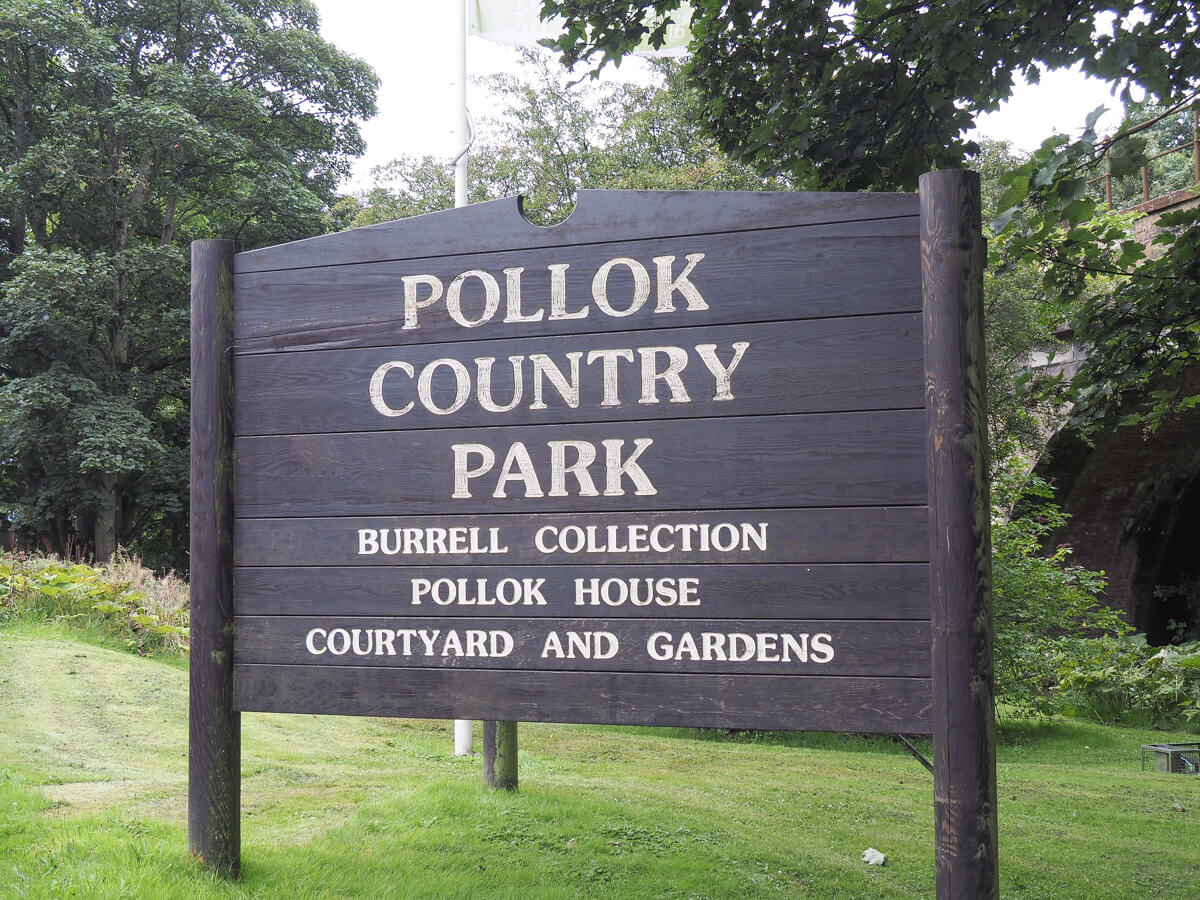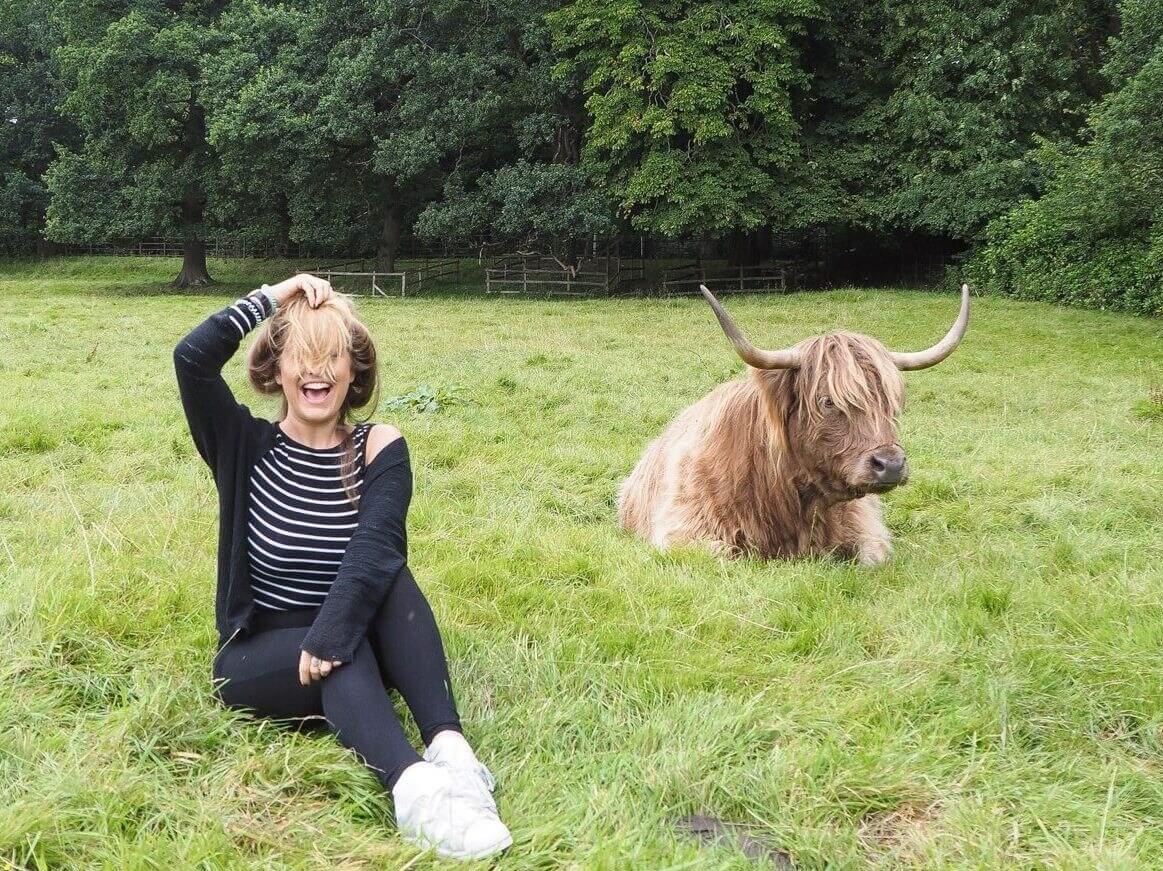 Where are the best places to eat and drink in Glasgow?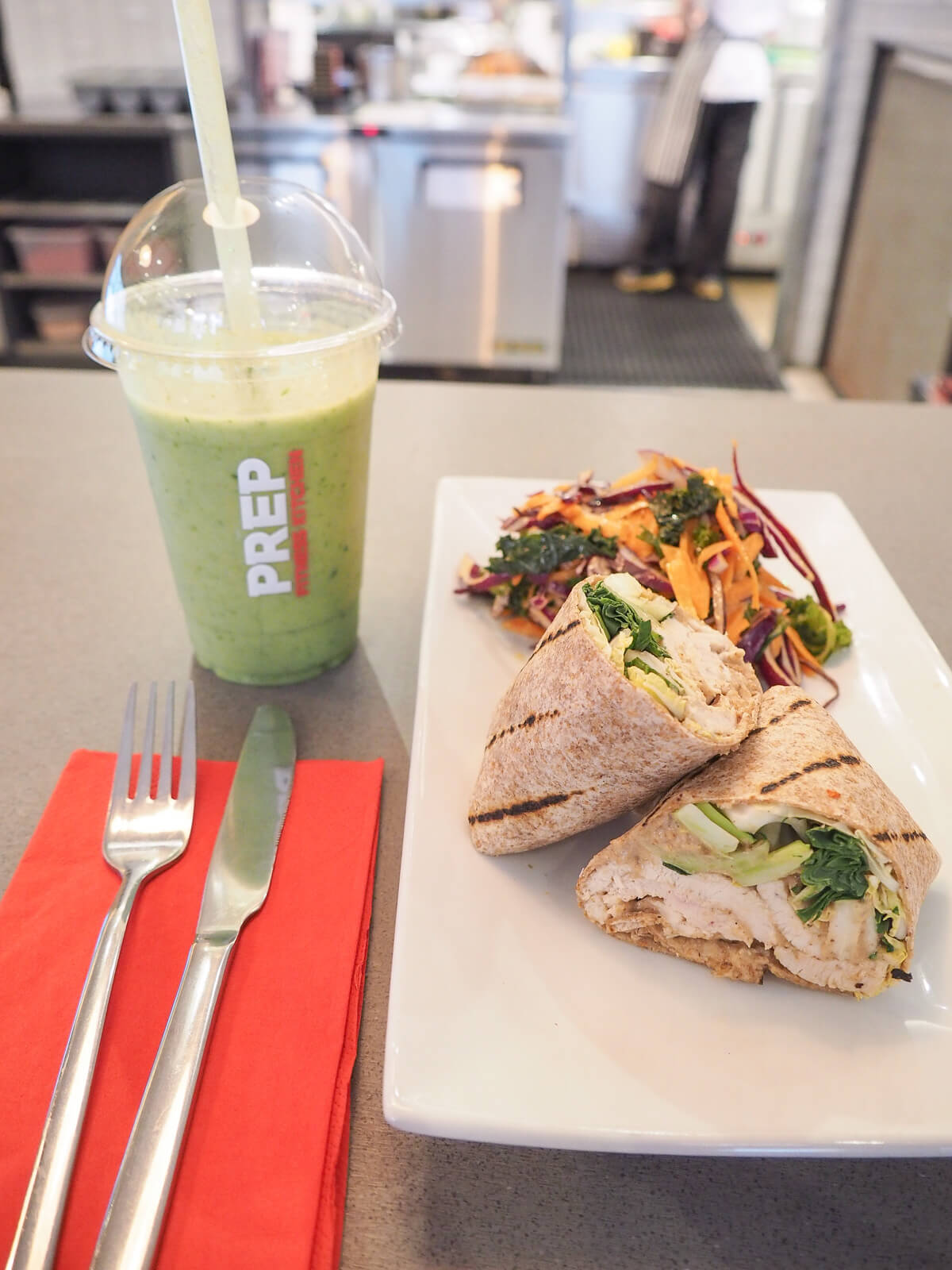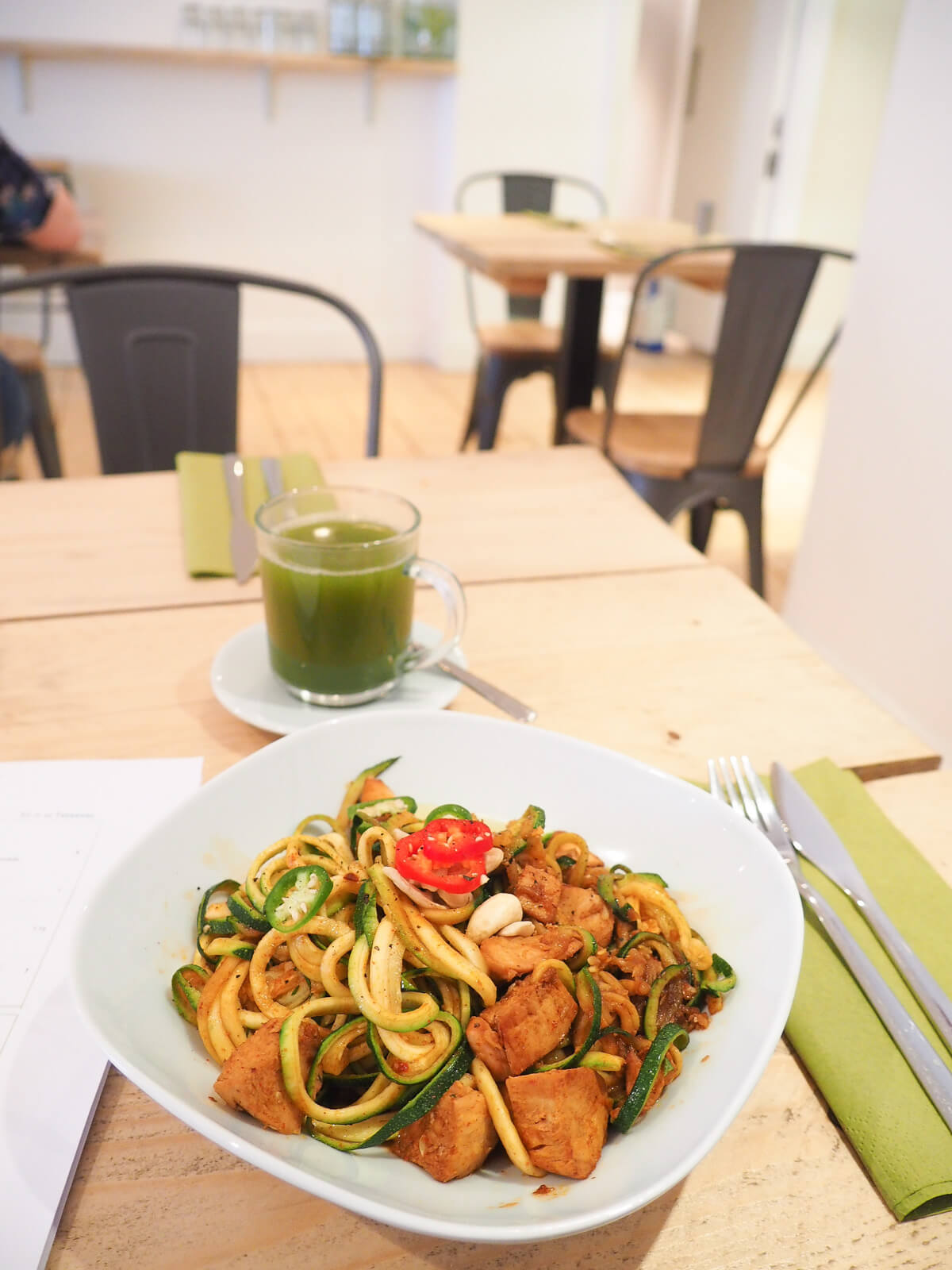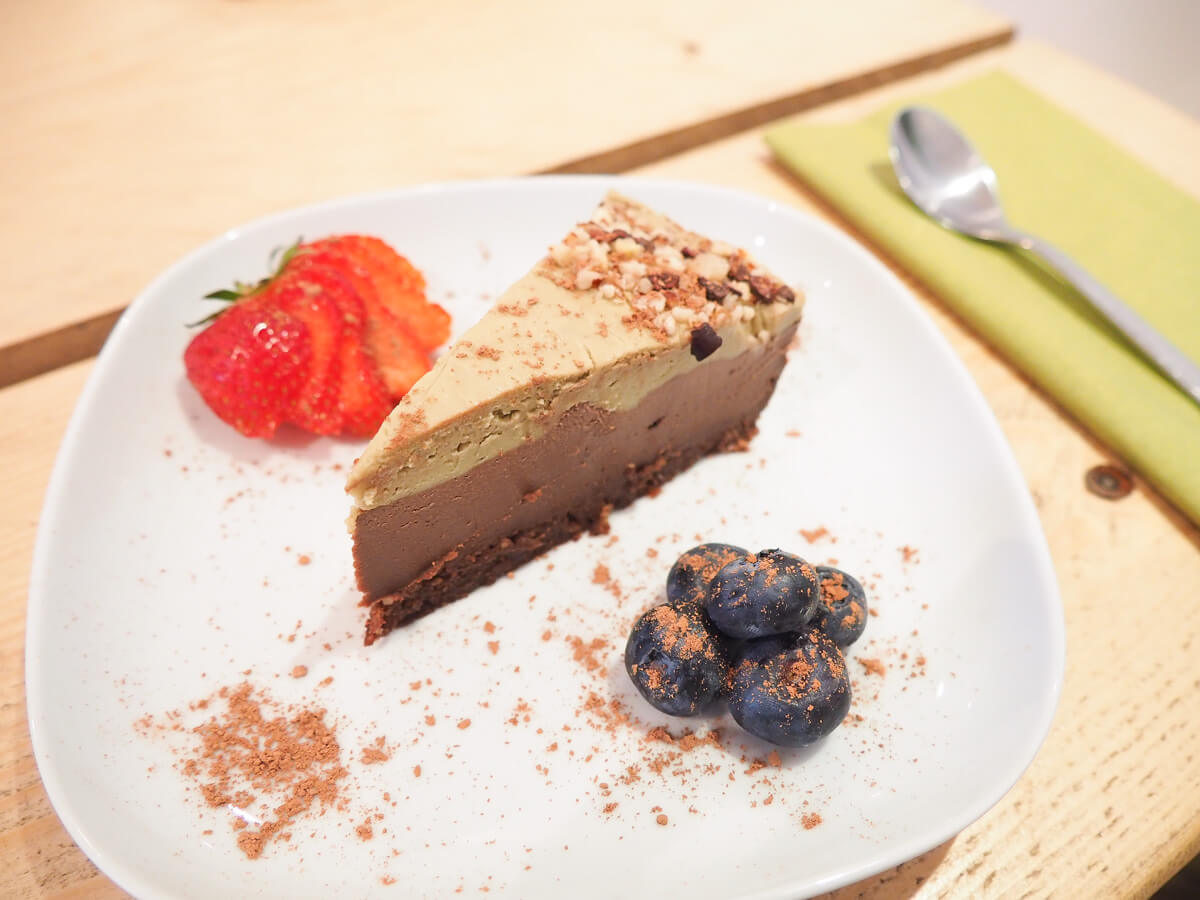 3. Delizique Cafe
The white chocolate and cherry blondies are to die for!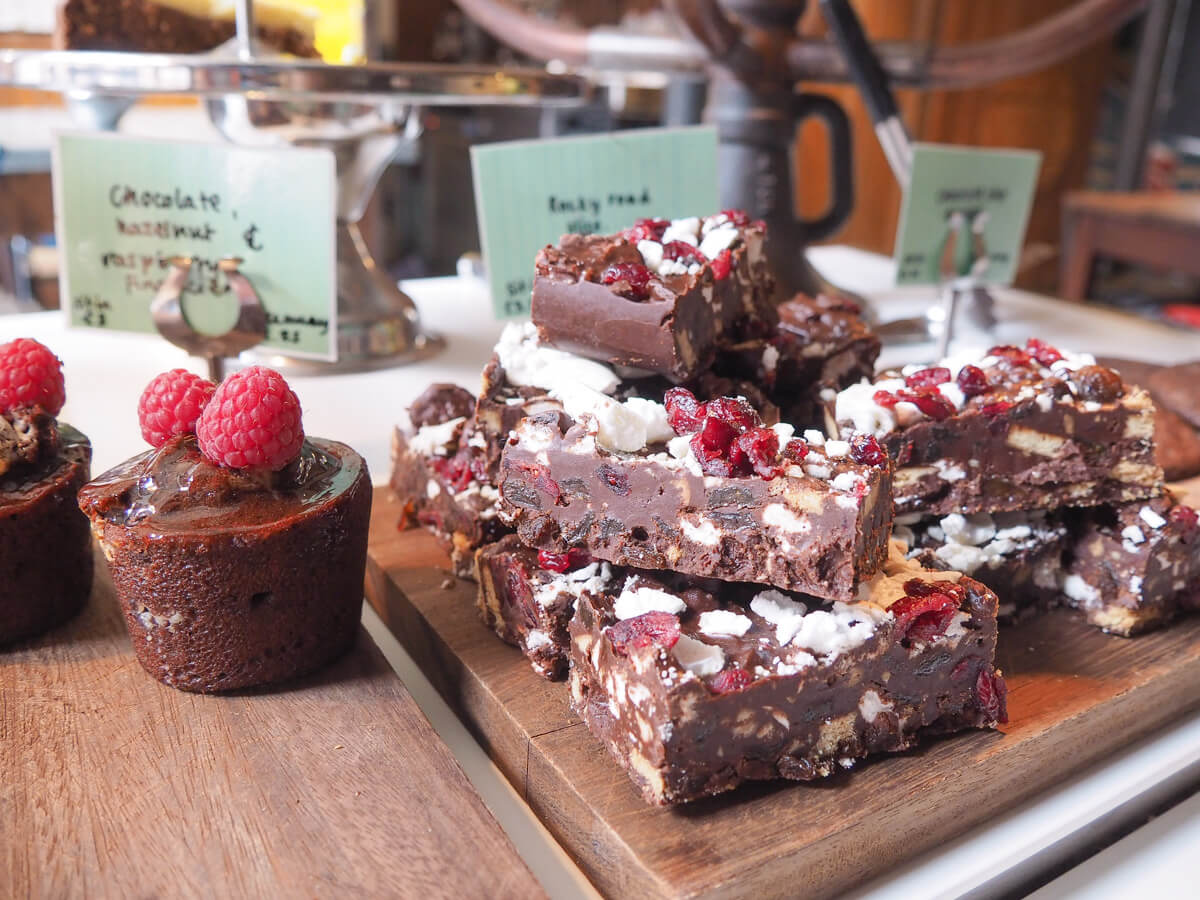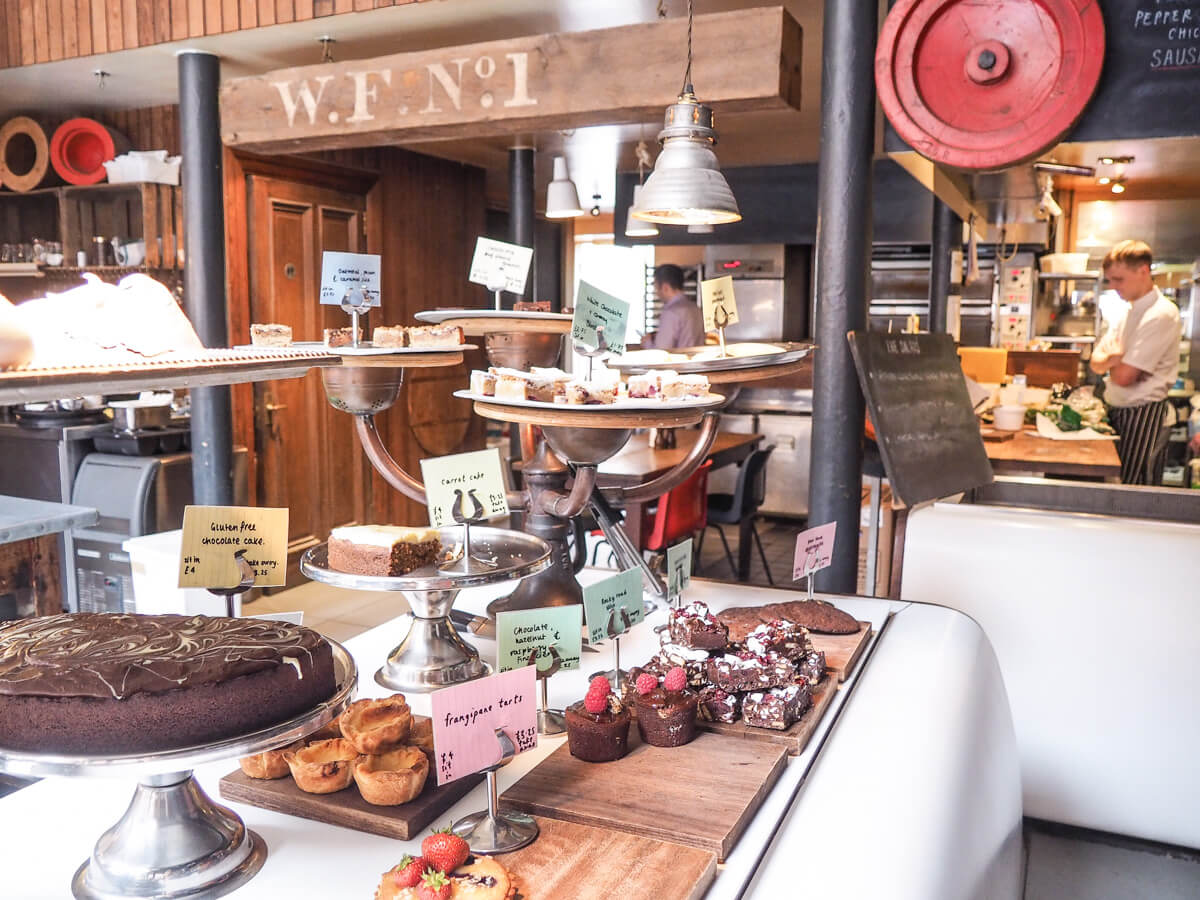 4. Hillhead book club
Amazing raspberry mojitos, and the food was great too!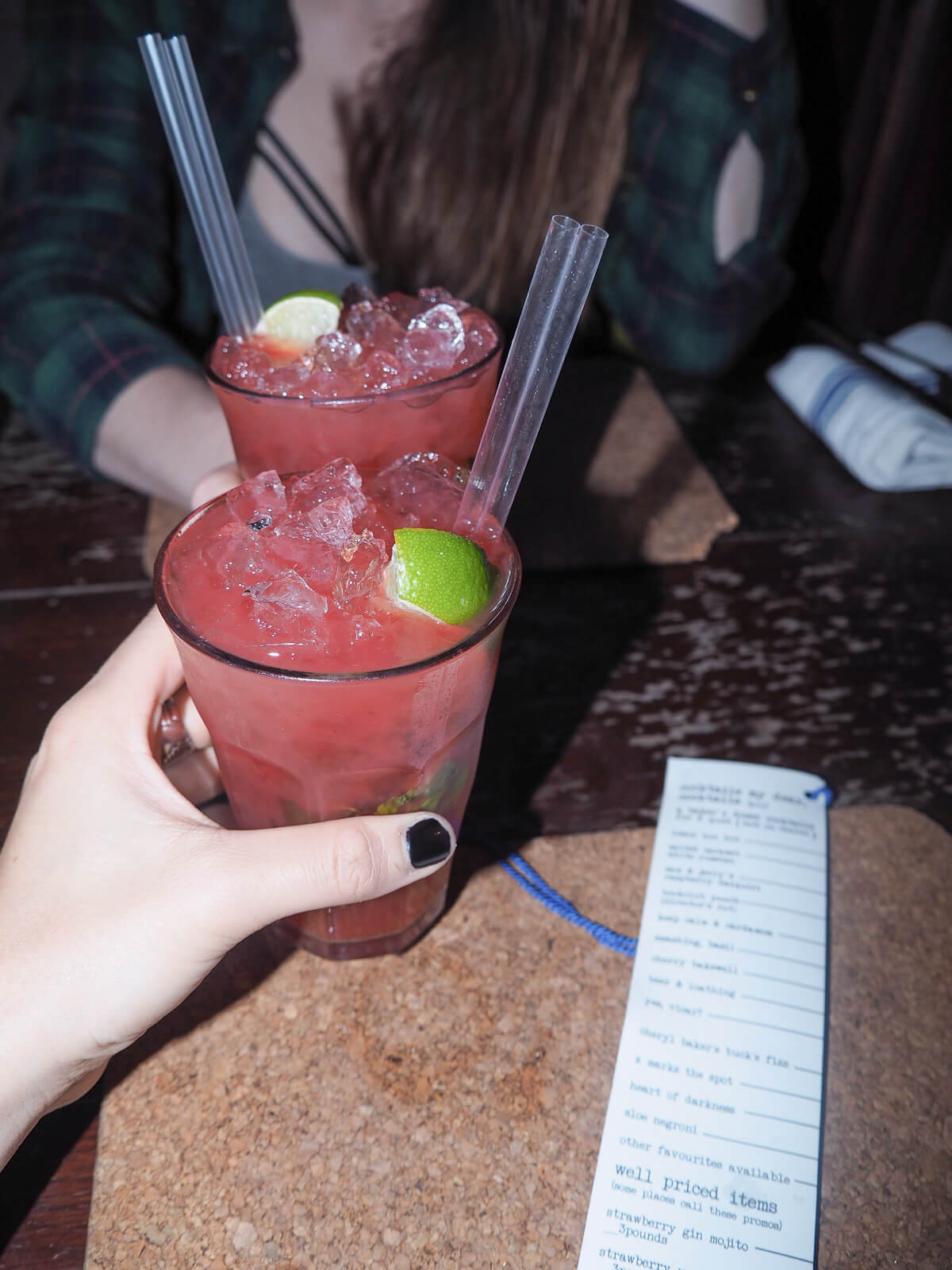 5. Oran Mor
A church come pub! Great for something quirky.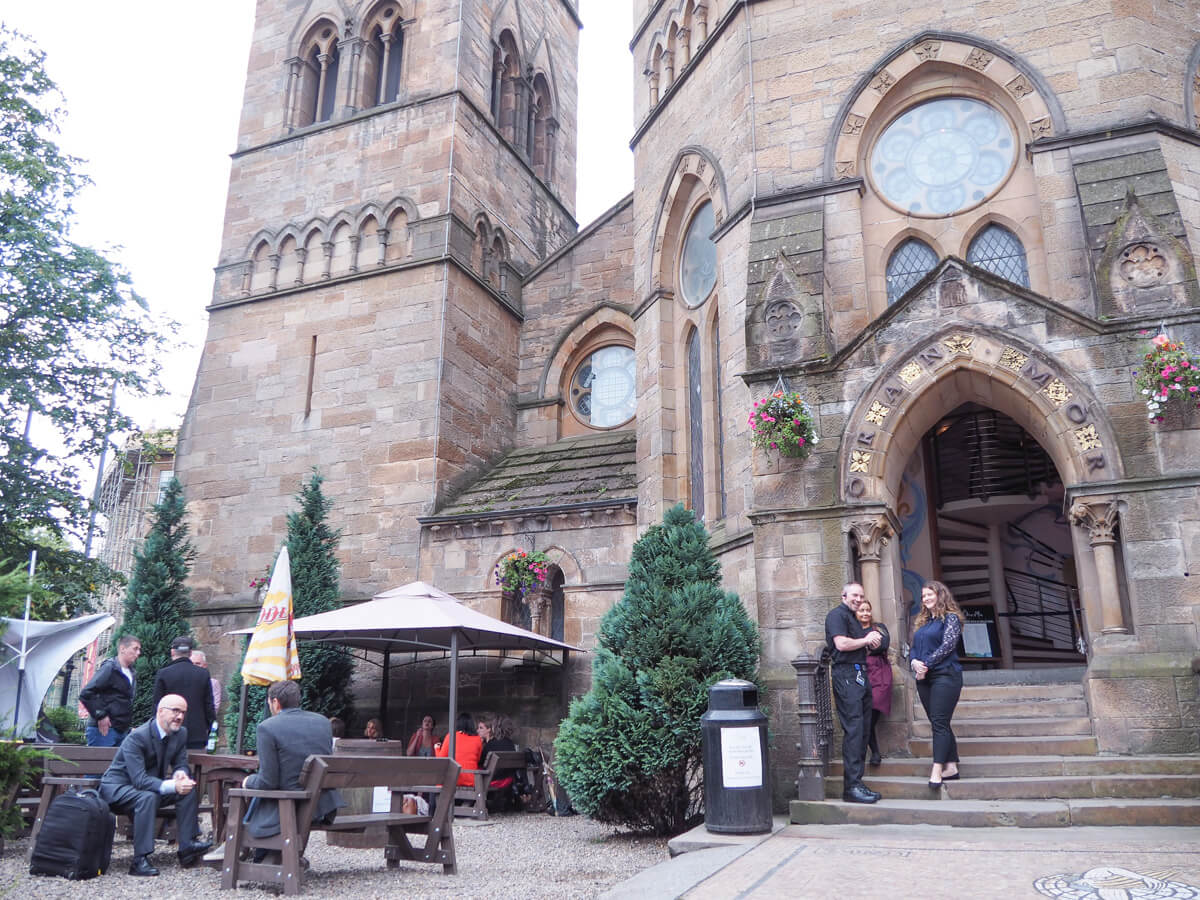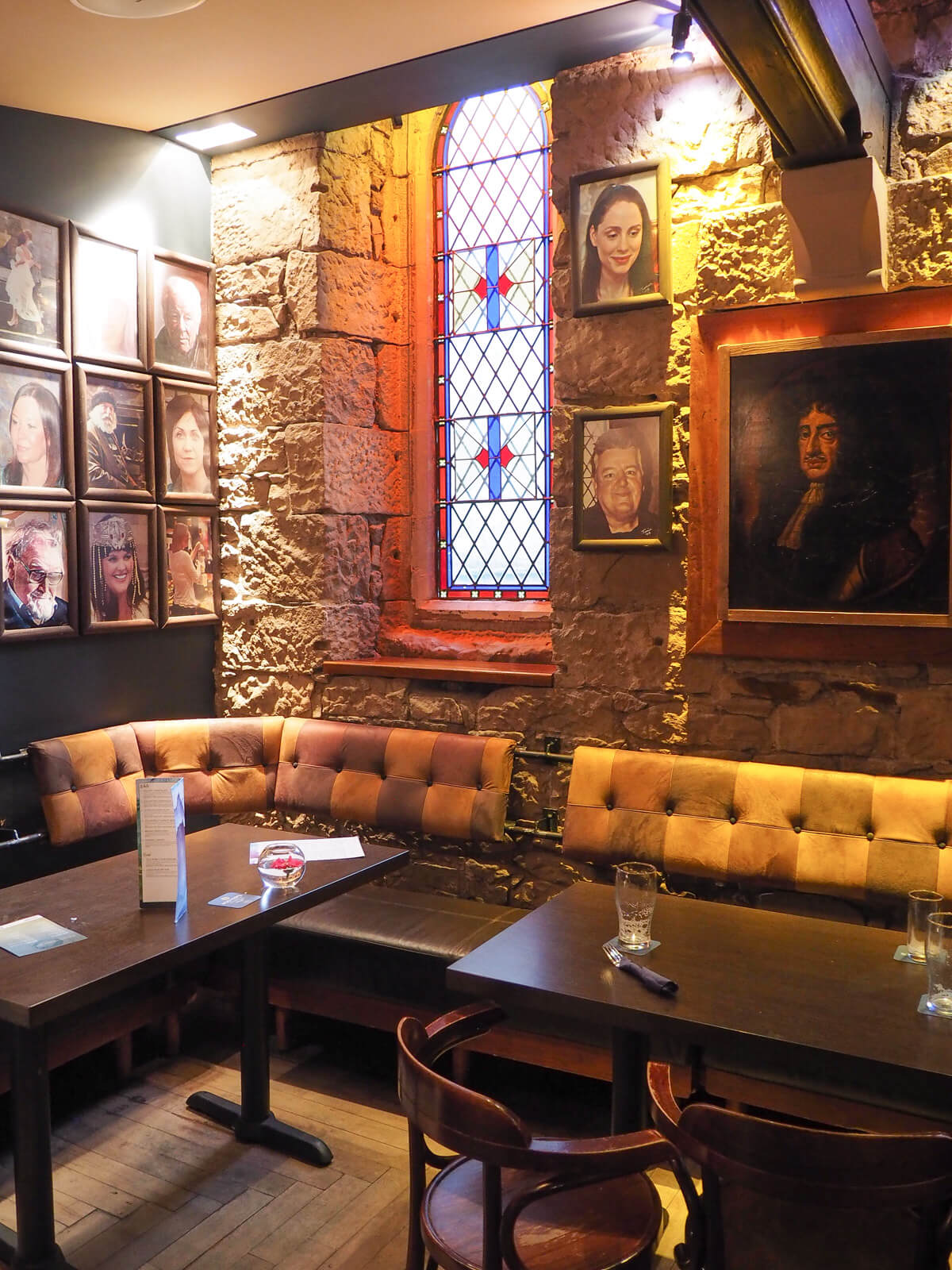 6. The Willow Tea Rooms
Originally designed by Scottish Legend Mackintosh, these tea rooms are just off Buchanan St and great for a more sophisticated affair!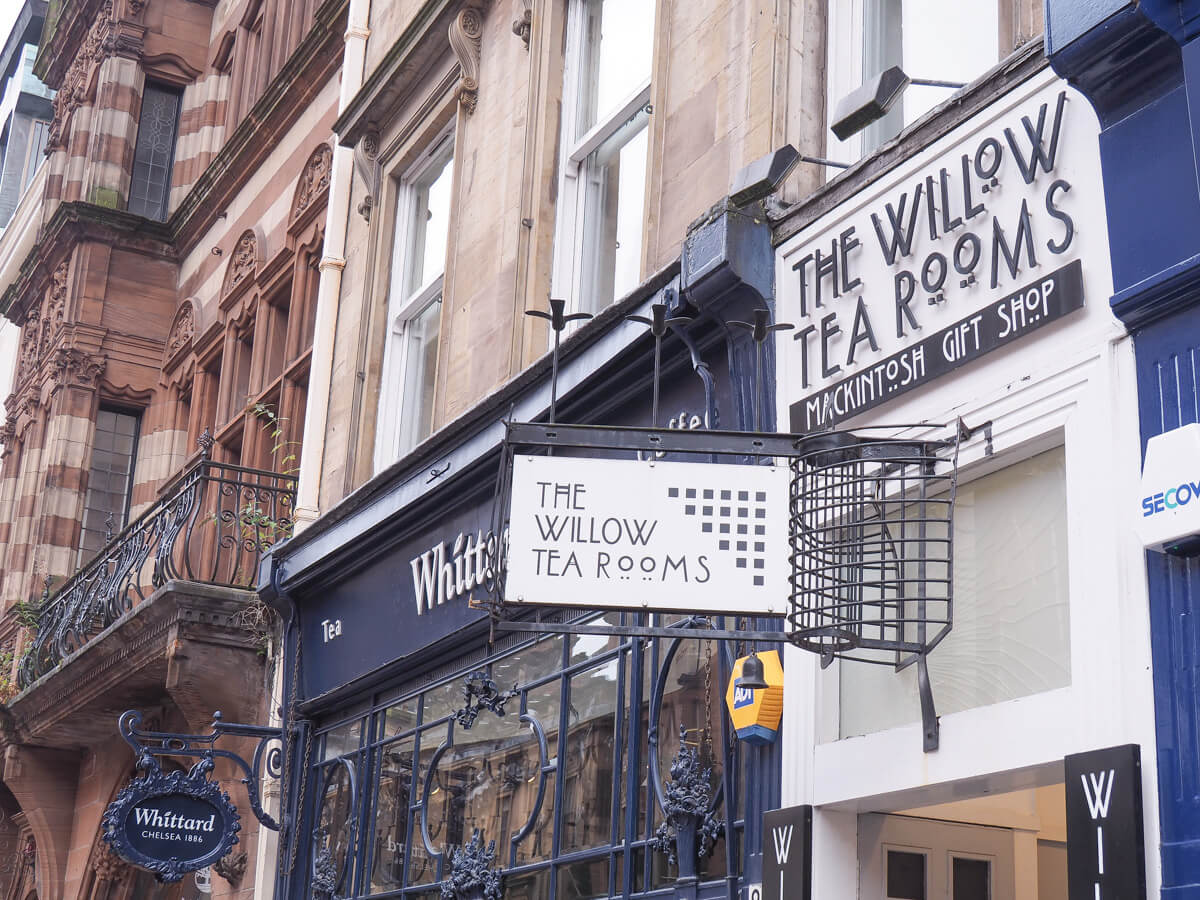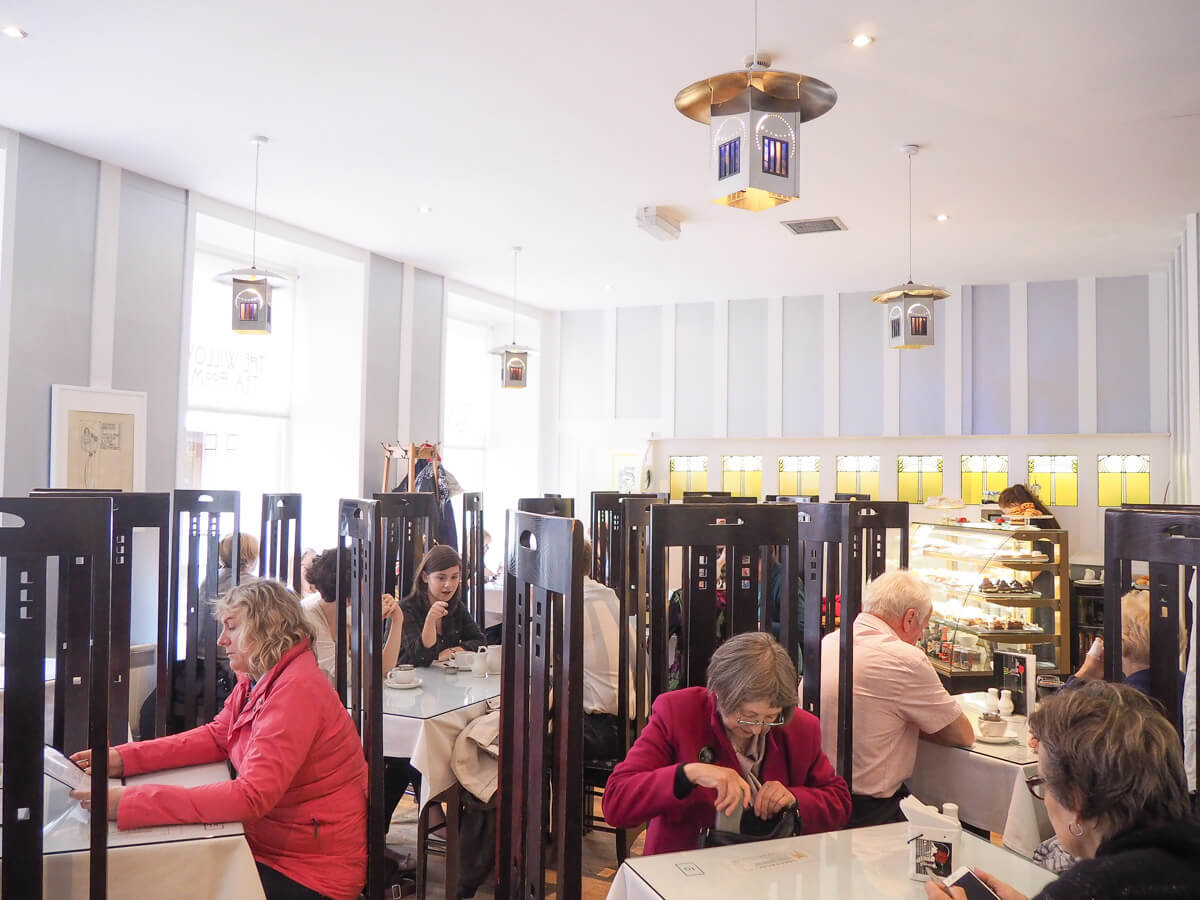 7. Ashton Lane
The cutest cobbled street, filled with lights, restaurants and a boutique cinema!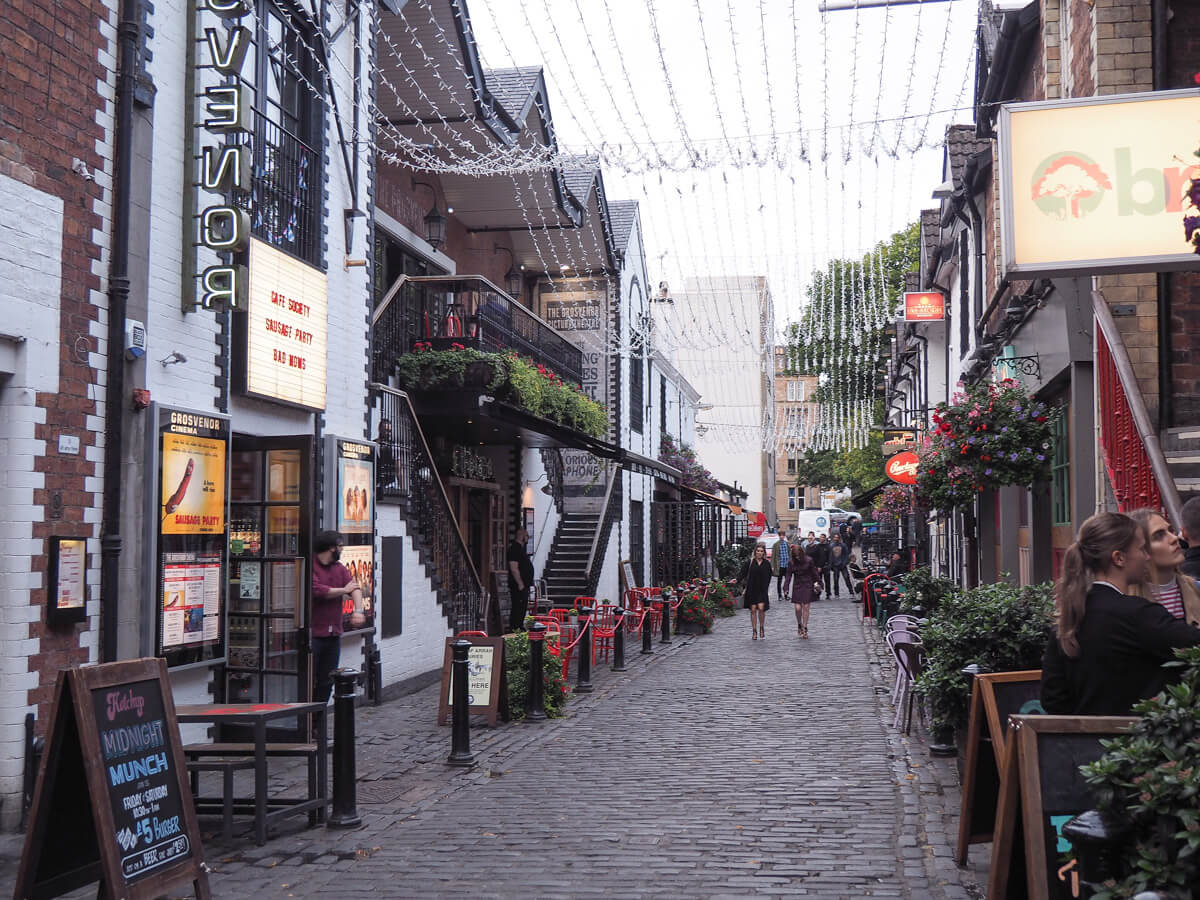 To extend your trip beyond Glasgow…
Edinburgh is just an hour's train away; take at least a day trip to see the city!
Loch Lomond is about 35 minutes north on the train, another epic location to consider adding on.
Have you been to Glasgow?
What are your favourite things to do in Glasgow? I'd love to know!
Love as always and happy adventuring,
Did you find this post helpful? I'd love you to share it for me.
I can't do this without you.
Pin and save this blog post for later…