When it comes to planning a backpacking trip, it is a common wish to know exactly how much to budget per day. That's probably the reason you're here, right? You're heading to Australia and you want to know how much you'll spend?
That way you can know exactly how much to save for your trip and then it reduces the anxiety about 'running out of money'. It's totally understandable.
The truth is though, it's very hard to tell you exactly how much you'll spend a day.
It depends on SO many things.
For example…
your eating habits
how much you like to go out drinking
whether you smoke
whether you're a souvenir buyer
what kind of activities you're interested in doing
whether you consider WiFi a necessity
whether you're generous with your money (i.e. buying rounds at the bar)
All of the above will vary your spending quite significantly.
For example… When I embarked on my first backpacking trip, my travel partner (who I spent every day with) spent nearly £1000 more than me in 9 weeks. She smoked, she drunk a bit more, lost a couple of phones and… I don't actually know where the rest went. But the point is… every penny really starts to add up.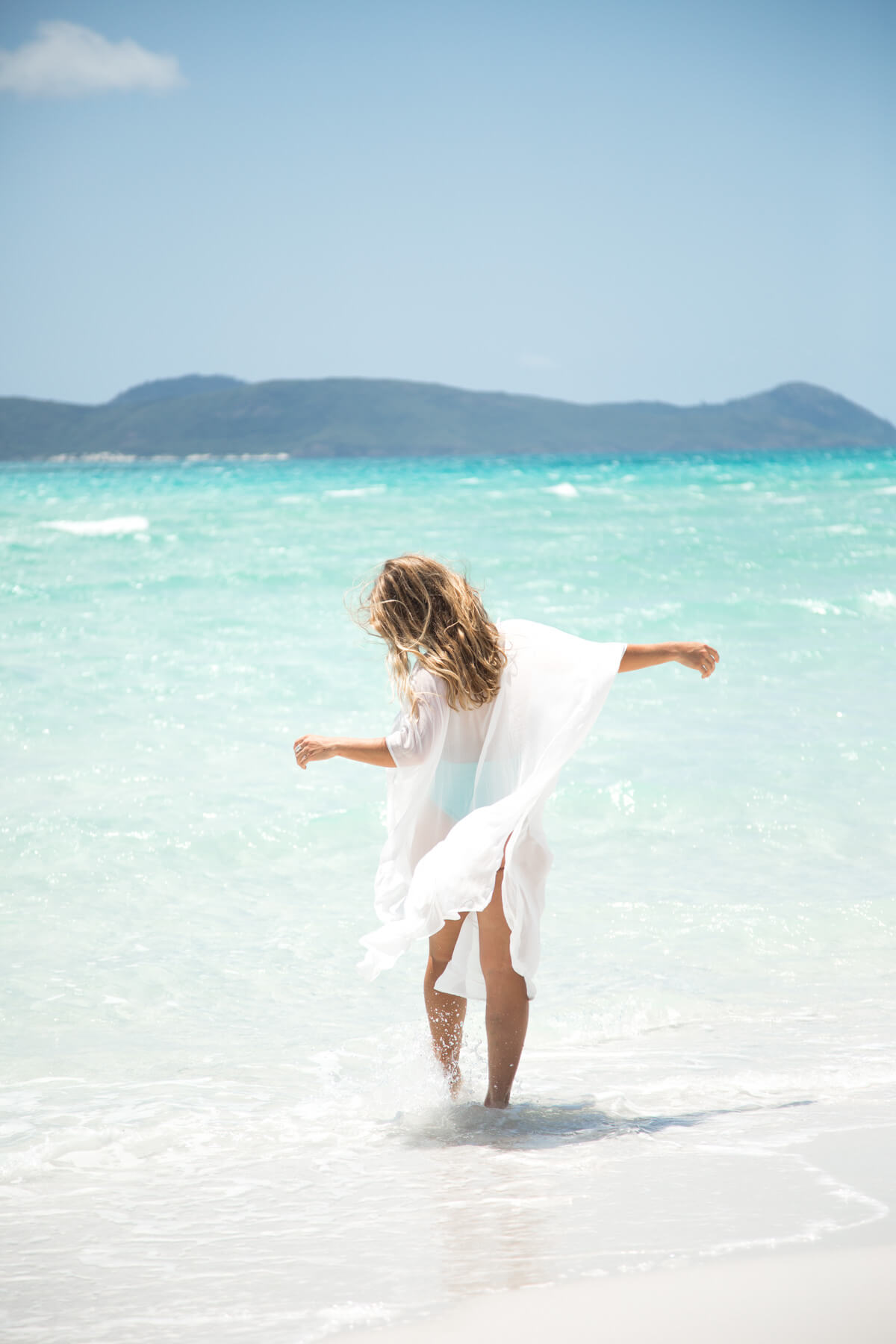 Whilst I can't be exact on what money you'll spend, I can give you a guide and an indication as to how much you may spend on different things and what's on offer. This way you can calculate an estimate for yourself.
Things you need to pay for before you go to Australia…
Visa
Tourist visas are free for UK residents, but fees for other nationalities may apply. If you are looking to do a working holiday then you will need to apply for a working holiday visa.
Jabs
You don't need anything particular in Australia, but if Australia is part of a bigger trip that includes the likes of SE Asia, then book in to see the nurse before you depart to ensure you get the necessary jabs.
Flights
You gotta get there, hey. Walking just isn't an option for this one.
Travel insurance
Never travel without it!

Things to pay for when you get to Australia…
Transport for backpacking Australia:
The most popular way to get around Australia for backpackers is one of the hop-on hop-off bus companies. I recommend taking a look at the Greyhound bus service – a super simple and popular service offering an extensive timetable. You simply buy your ticket or 'miles', hop on the online system, type in your destination, choose between the times available, and book your place.
There are also services like Loka, Premier, and Oz experience which offer more of a group-tour type feel to the transport, some with the added value of tour guides.
Check out my review of getting around Australia with Loka here.
If you already have your travel buddies and just want something cheap to take you from A to B efficiently and with maximum flexibility, choose Greyhound. I've travelled with them twice and have no complaints.
If you are looking for more of a community road-trip around Australia and want the guarantee of being amongst other backpackers (solo-travellers make note) then Loka or Oz Experience may be better suited to you.
You'll need to add the pass cost to your budget.
Money saving advantages with Loka or Oz Experience: If you book onto one of these specialised tours, they are more invested in your trip as a whole as opposed to using public transport or car hire. You will save money through the group bookings made with other passengers and you will benefit from inside knowledge, tips and tricks.
Self-driving options…
Prices range from season to season and start (in low season) at $45 a day including insurance, and go up to approximately $65 a day including insurance (booking in advance for peak season).
Prices range from season to season (quite dramatically) and range from $90 to $190 per day.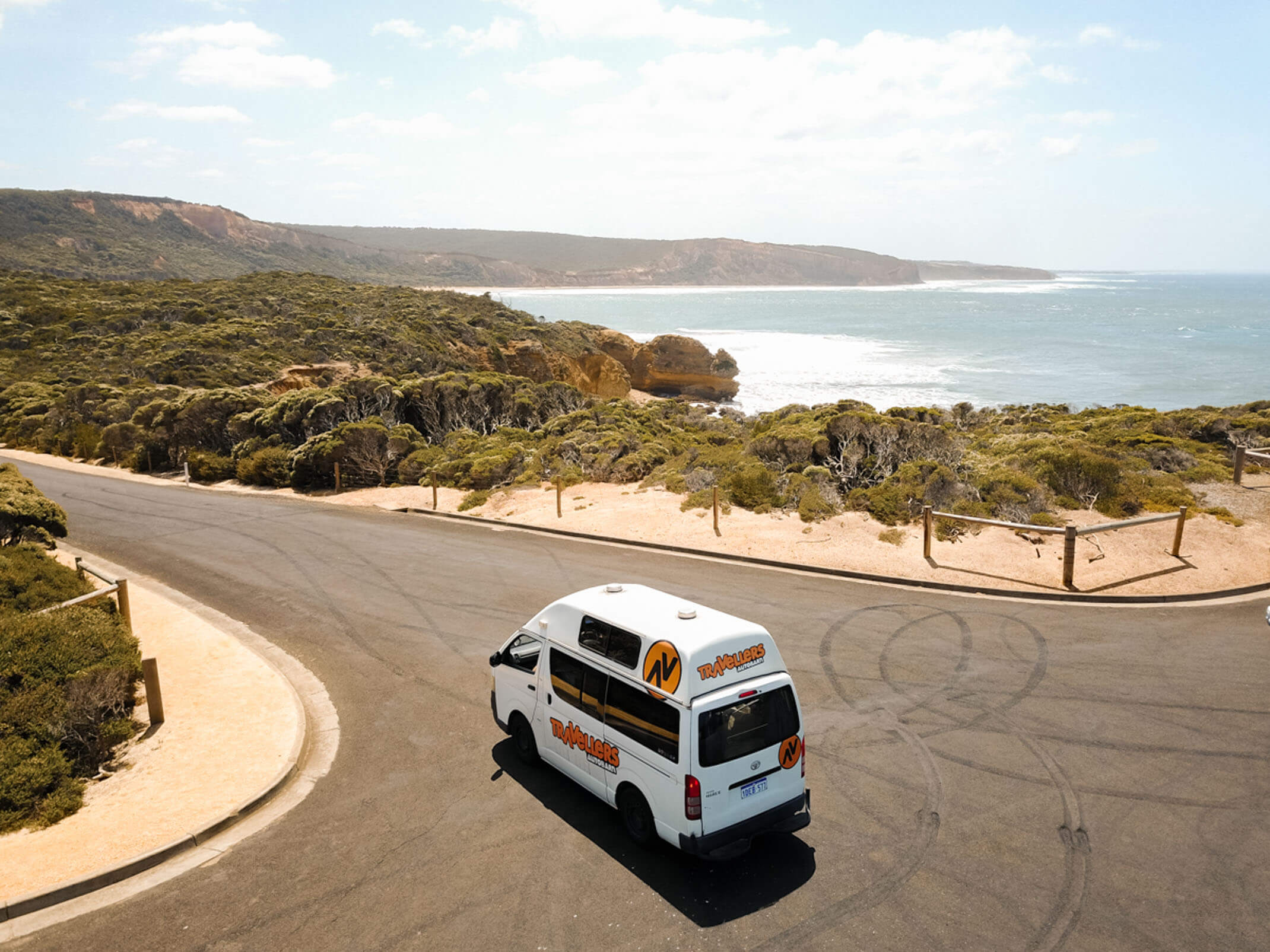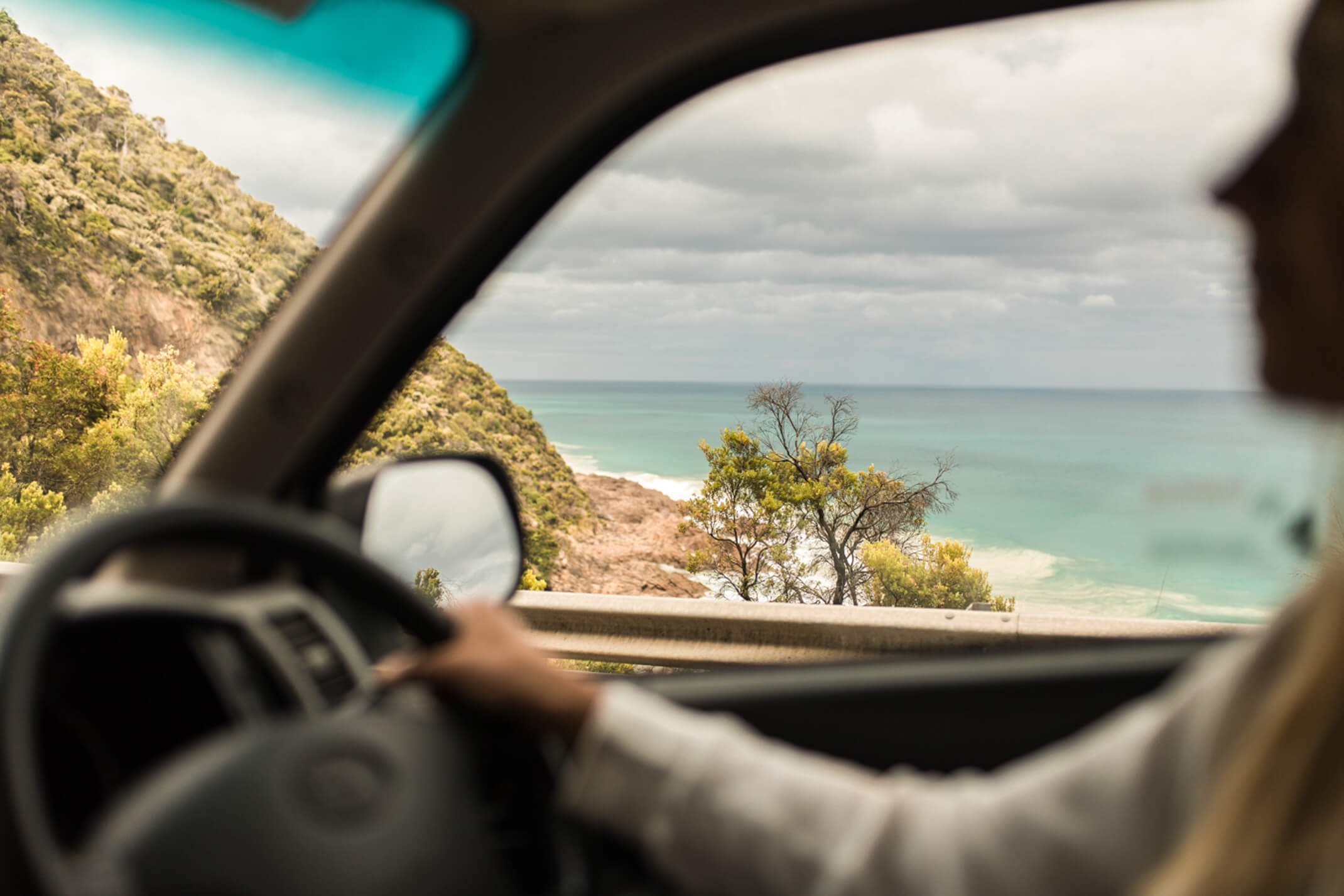 Daily basics…
Accommodation

A hostel bed in a dorm for 1 night: $25-35 (prices vary depending on the season)
1-day WiFi pass (at a hostel): $5
1-week WiFi pass (at a hostel): $10-12
Your cheapest option, as a backpacker, is to do a big supermarket shop and cook your own food. But saying that, there are definitely some deals to be found eating out on the town and I'm sure at some point you'll be treating yourself.
Here's an idea of what you'll spend eating out and on your weekly shop in Australia:
A meal out in a restaurant or chain: $8-14
Lunch time meal deals in the town: $6-9
Weekly food shop (for basic/normal food): approximately $70
Drinks

Spirit and mixer – 7-10$
Beer or wine – $6-8
Happy hour prices: backpacker bars usually do $5 deals for a house beer, glass of wine, or house spirit + mixer
Activities and tours when backpacking Australia…
THIS is where to place your budget. Eat and sleep cheap… save for the adventure.
Australia is renowned for the unmissable likes of Fraser Island, the Whitsundays, Byron Bay, Magnetic Island, the Great Barrier Reef, Sydney Harbour Bridge climb… I could seriously go on forever.
These activities do come with a price tag, some of which will set you back a fair amount. But saying that, if you've made the effort and spent the money venturing to this side of the world, YOU'VE GOT TO DO THEM.
Make sure you don't look back and think, 'Damn it, I should have just done it.'
For most people, trips to Australia don't come around often and your adventure will be a once in a lifetime kinda thing, so make the most of it!
Examples of prices for some popular activities (chat to Ratpack Travel for up to date prices and discounts):
$75 – Kayaking with dolphins in Byron Bay
$55 – Nimbin day trip
$65 – Surfing lesson in Byron Bay
$334 – Skydive Mission Beach (plus $35 fee payable on arrival for the Australian Parachute Federation (APF).
$118 -Magnetic Island (2-day 2-night stay, with return ferry transfer, 1 dinner, 1 breakfast & free snorkel hire).
$195 – Snorkel the outer section of the Great Barrier Reef (plus $20 Eco Government Tax payable on arrival).
$169 – Daintree Rainforest (1-day tour).
$509 – Fraser Island (3-day, 2-night jeep experience). See my Fraser Island experience here.
$529 – Whitsundays (2-day, 2-night cruise). See my experience on board the clipper here.
Note: Prices change depending on the season in which you book. The above are estimates and aren't guaranteed.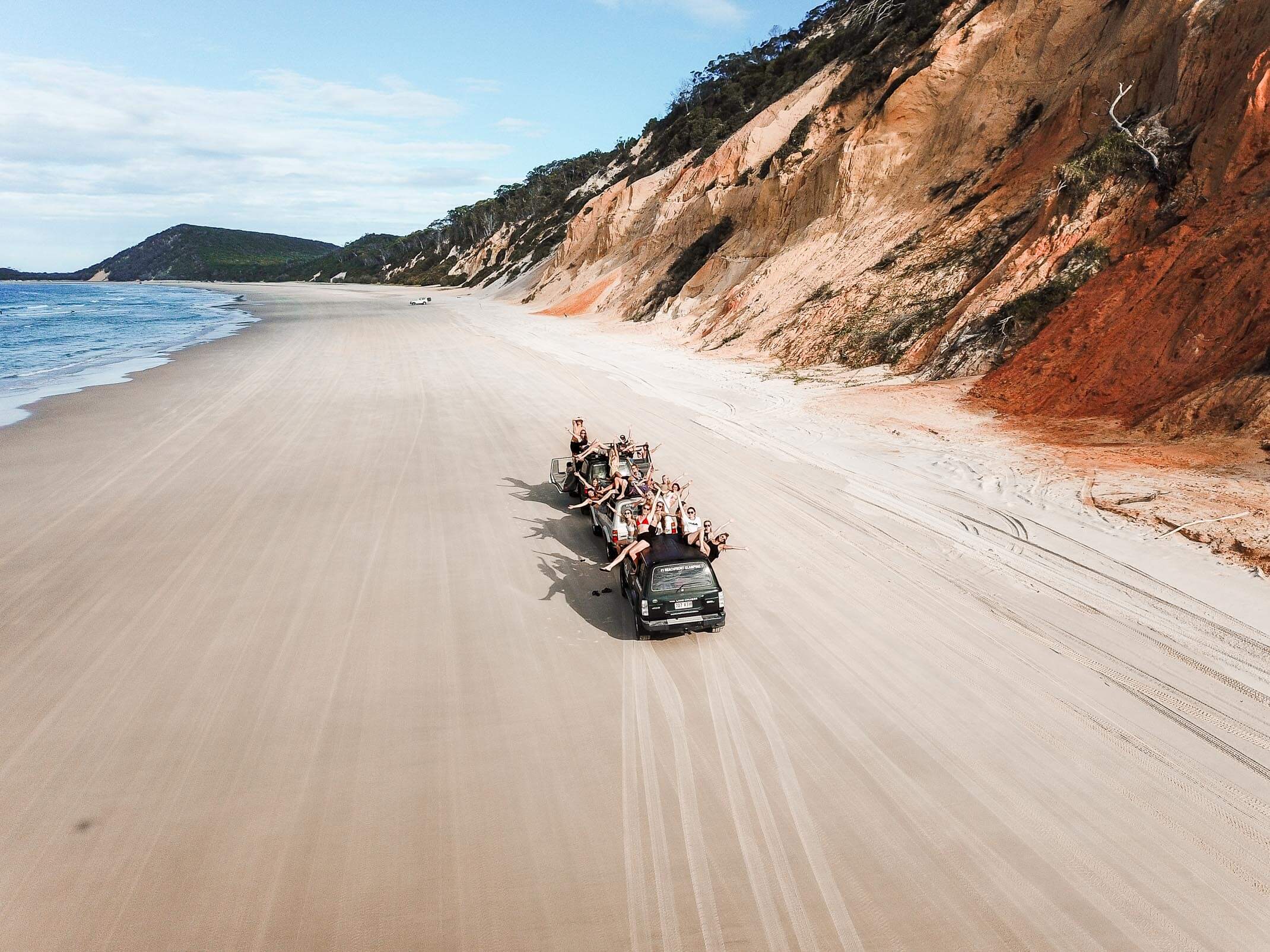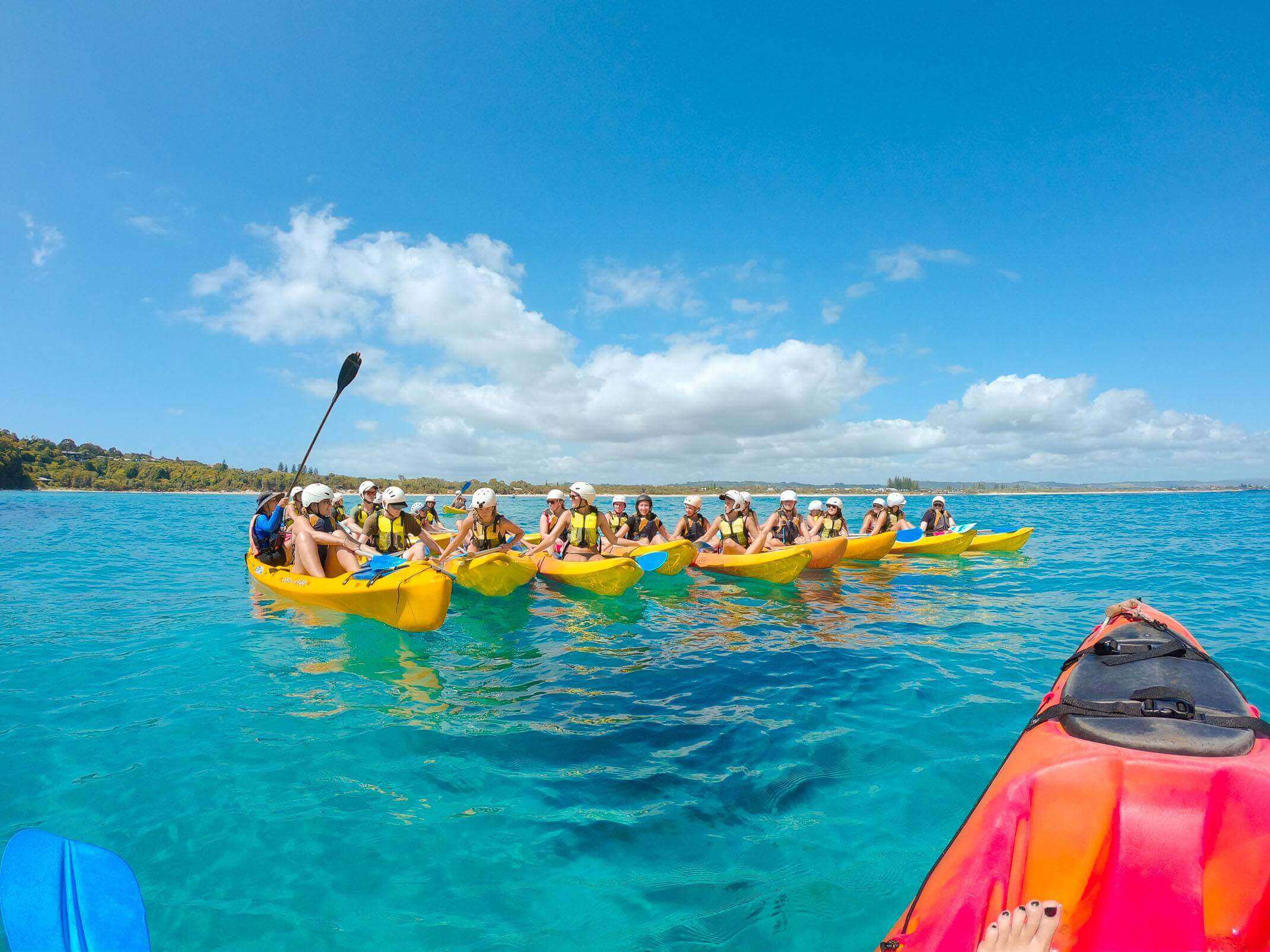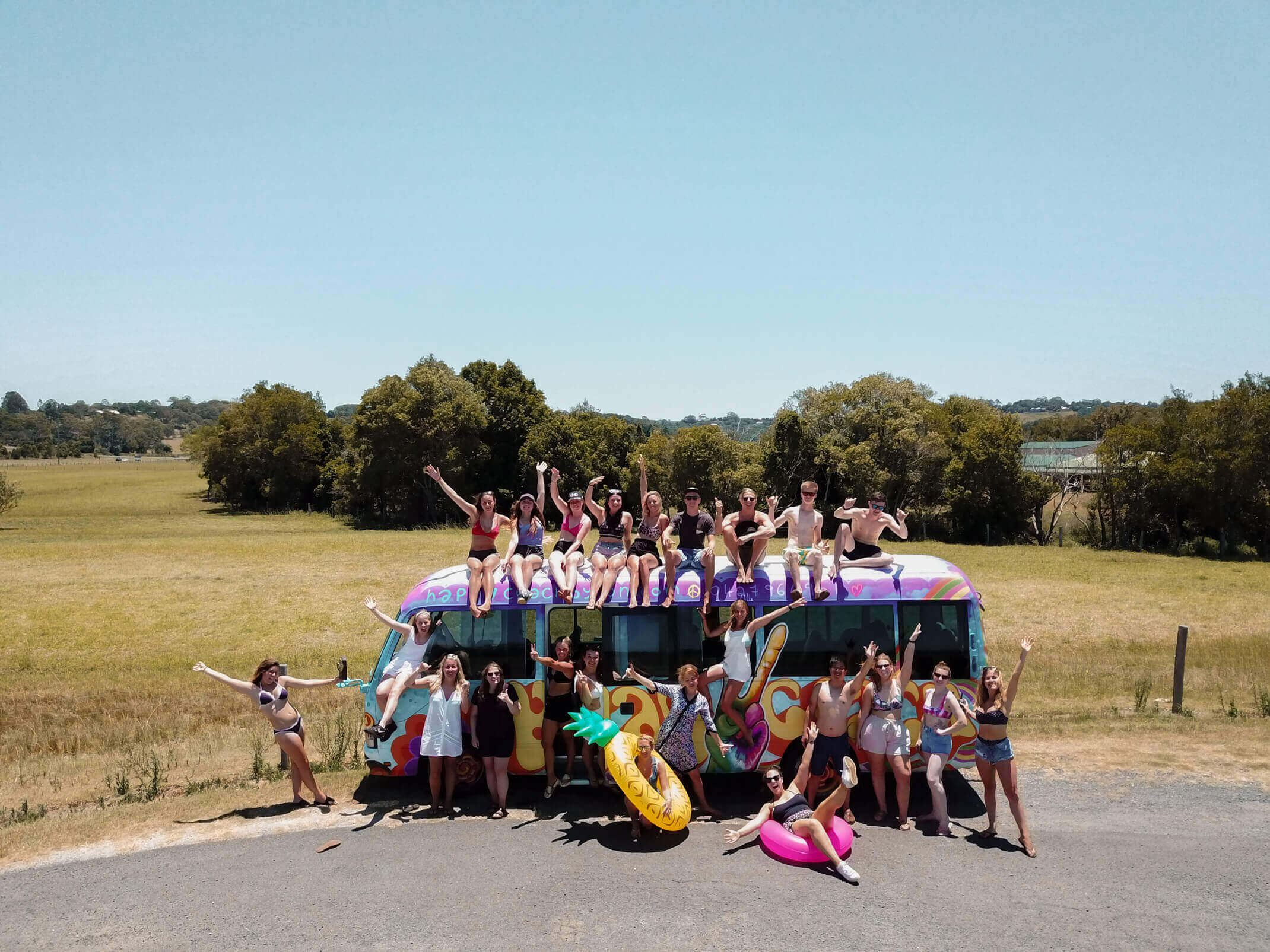 Round up…
Base budget per day, for backpacking Australia = $70
$30 av. hostel night
$3-4 dollar egg-based breakfast
Lunch $4-6 (average between eating at hostel and meal deal out)
Dinner $8 (average between eating in and eating out)
$20 flexibility for either a few drinks at a bar or an ice-cream, bottle of pop, smoothies and a meal out
the rest: activities, transport, insurance, etc.
Booking with Ratpack Travel
You've most likely heard the name before and if you haven't, my friend Sammy has set up an unrivalled travel agency based in Byron Bay that goes by the name of Ratpack Travel. After working in the industry for 5 years, he saw the pros and the cons and each one motivated him to bring you a better, more transparent and all around incredibly valued service.
Whether you are just starting to think of ideas for your trip or whether you know what you want to see and you simply want to book with the best price possible – I highly recommend popping Sam a WhatsApp by clicking here. At the very least, you can get yourself some advice from someone who has already travelled and experienced probably everything you're dreaming of, first hand.
What's even better? I have teamed up with Ratpack Travel to give you an EVEN BETTER PRICE with my 10% DISCOUNT CODE 'MOLLIE10'. Simply quote this when booking to receive your discount.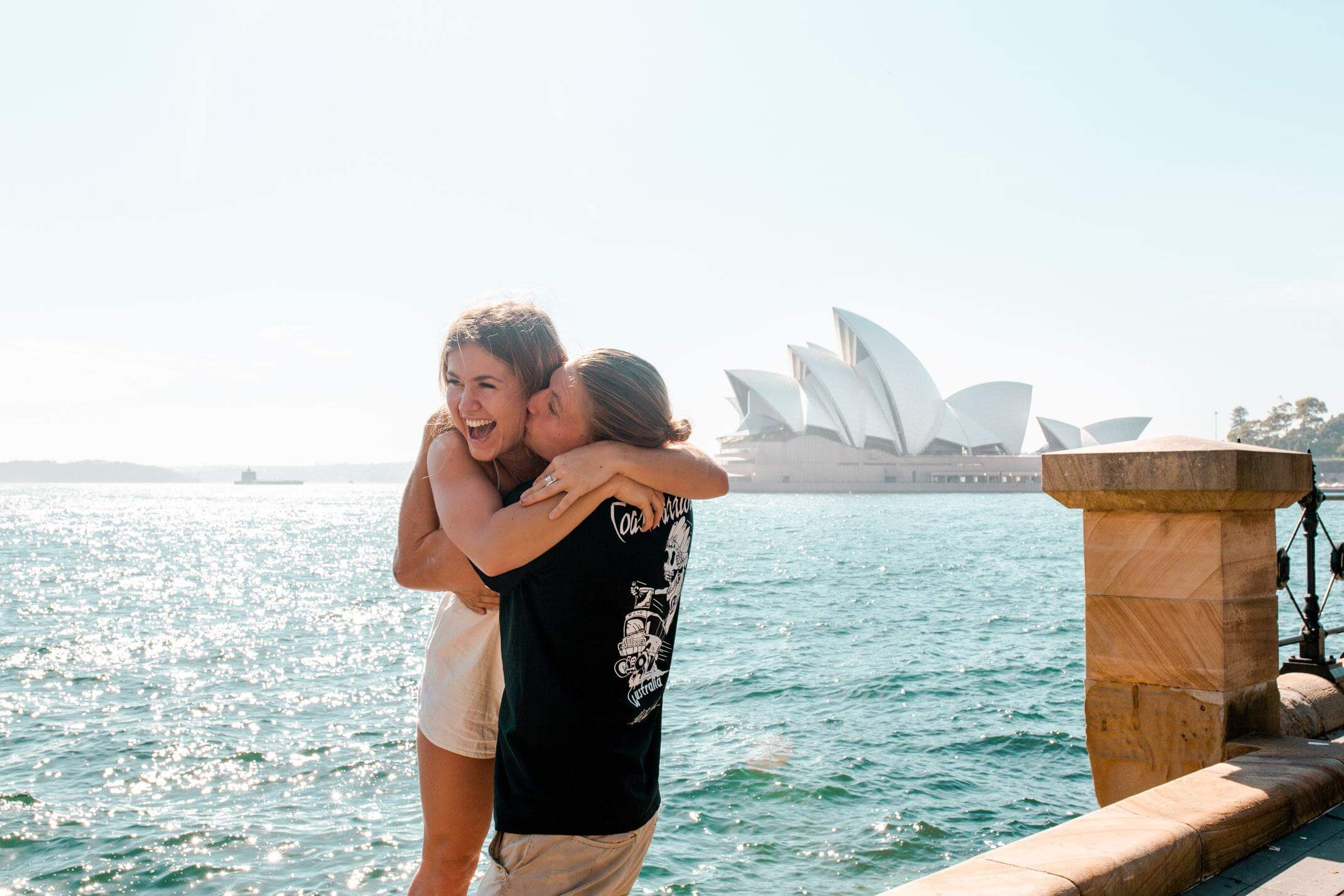 Hopefully this has helped you begin to figure out what money you will need to save to backpack Australia.
Remember it's always better to plan slightly over-budget and have spare money (extra jagerbombs for you!) than to plan under-budget and get frustrated on missing out.
Work the extra hours back home, save as much as you can, and get ready for the adventure of a lifetime.
Australia is one of the most stunning countries I've ever set my camera lens upon and it is worth every penny you spend there.
What are you waiting for? Get planning!