You could well say that I've saved the best 'til last. That is if we are talking landscapes, anyway. Our last day in Finland was sadly here and it was time for one last adventure in Koli National Park before we headed back to Joensuu to connect in Helsinki back home to London.
Have you seen my other blog posts from this trip?
We checked out of Break Sokos Hotel Bomba, packed our bags into the car and headed from Nurmes 80km east to Vuonislahti village (about an hour's drive), where we crossed the Lake using the Koli Ice Road.
The ice road is a must-do experience! The Koli ice road is one of the longest ice roads in Finland, with a length of 7 km (4.3 mi). The road crosses Lake Pielinen from Koli to Lieksa in Eastern Finland, in North Karelia. Lake Pielinen, the fourth largest lake in Finland, is the same lake we had been snowshoeing and snowmobiling on the previous day. Since 1980, the Koli ice road has been Finland's longest public ice road – meaning you can all drive on this one (if you have a licence, of course!).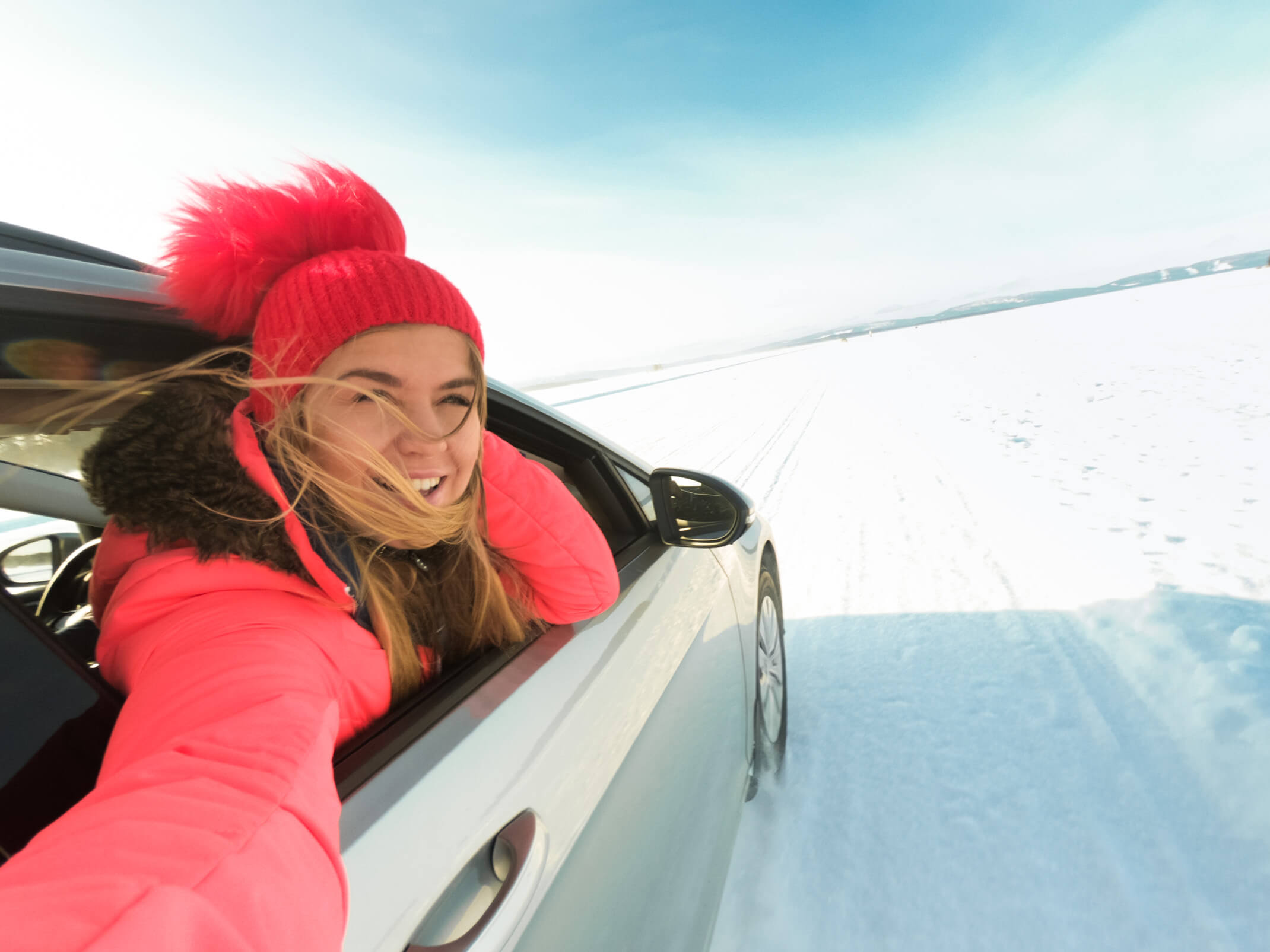 After driving across the lake we explored a little more.
Okay, Koli National Park. Wow, wow, wow. It blows my mind that I never knew this place existed before and that social media hadn't bought it to my attention before. 30km(²) of beautiful forest make the perfect location for skiing, hiking, snowshoeing and horse-riding. We left our car at the car park at this address: Ylä-Kolintie 39, 83960, Koli.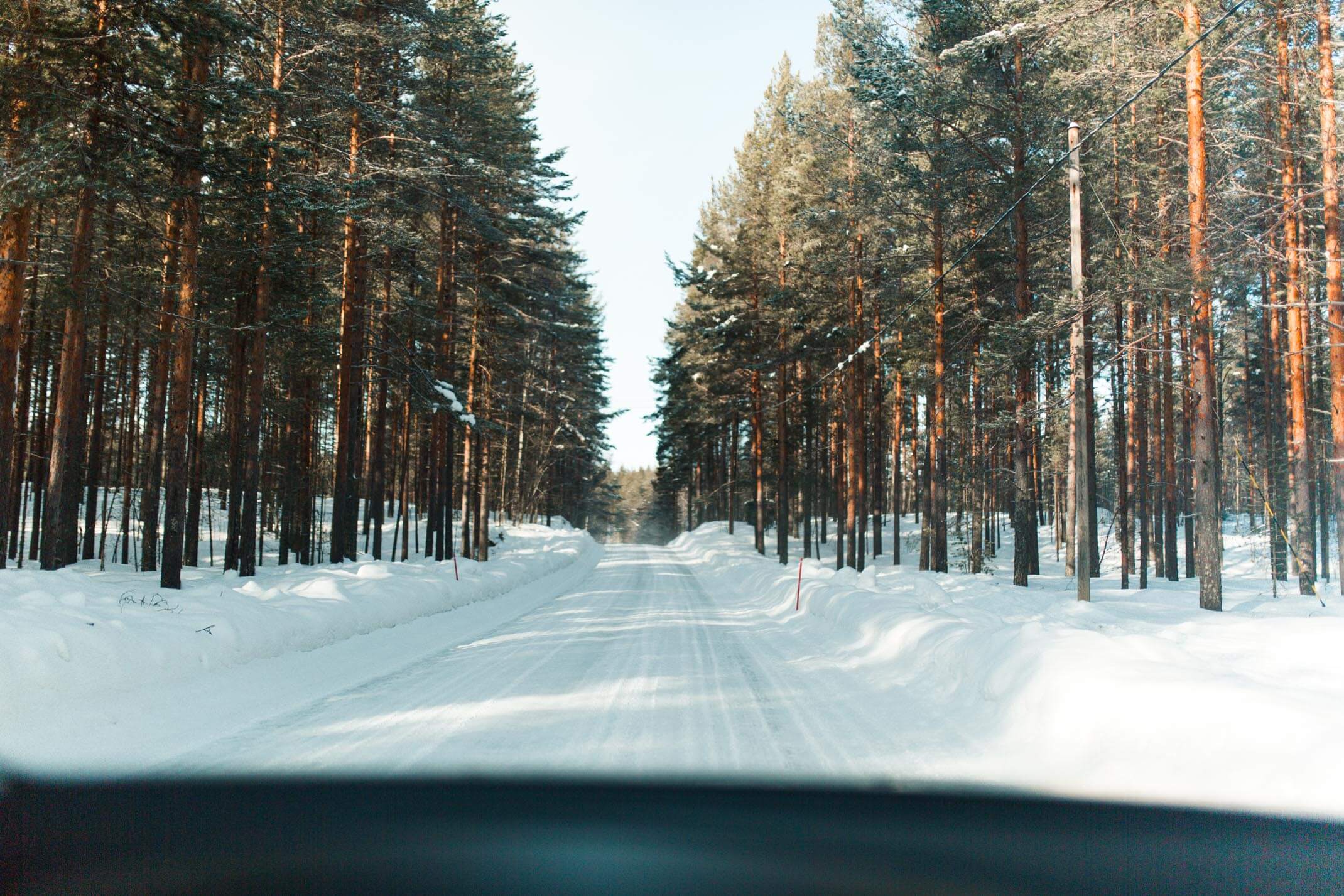 I was in my absolute element and neither Lilly nor I could speak. We just kept smiling at each other and giggling at how surreal it felt and we hadn't even started exploring yet!
We met with Anna from the Finnish tourist board who handed us some snow spikes, these little attachments with studs that go over your snow boots and provide a spiky base to your feet for additional grip as you climb through the snow.
Aside from trying to believe what was before us, we spent the next hour or so completing the Circuit of the Tops trail. The Circuit of the Tops is a trail of about 1.4km that takes you round Koli's best-known scenic points. The trail starts on the upper courtyard of the Visitor Centre Ukko (next to Sokos Hotel Koli) at the foot of the stairs leading towards the top of Ukko-Koli, from where the journey goes on to Paha-Koli and Akka-Koli (these are all beautiful viewpoints). It includes several flights of stairs and some rather demanding climbs on bare cliffs. You can go to the top using snowshoes and/or snow spikes.
You can rent the shoes at Koli Shop Retkitupa which is in the Koli Nature Centre Ukko. You can also buy loads of cute souvenirs there too! It's also possible to arrange a guided tour in English here.
If this is something you do decide to do when visiting this region (I highly recommend it) then make sure you grab a coffee in the Sokos Hotel Koli restaurant to enjoy the views over the lake. From here we noticed the ski slope that people were cruising down on skis and snowboards! With 6 slopes that end near the edge of the lake, it would be a beautiful place for this winter sport. They have a ski school too if you haven't skiied before, and at the bottom of the slopes there is a ski rental shop. For more information about the ski season in Koli National Park, click here.
Knowing that we were heading straight to the airport and would be in transit for the rest of the day we filled our tummies with tomato soup, an oven baked pizza and toasted an Aperol spritz to the adventure of a lifetime together.
I honestly cannot explain to you how stunning the Eastern regions of Finland are and the fact that they are that much less explored and exposed makes them that bit more special to adventure through.
If you need any more inspiration for winter adventures in Karelia, head over to the tourist board's website here where they have a mountain of information.
Watch our adventure come to
life here in the YouTube video…
I actually flew right from Finland into Reykjavik in Iceland for four days off with some of my best friends. We grabbed a camper van and explored what I can only describe as life on Mars. Check out my 5-day Iceland itinerary and my YouTube video.
Have you been to Finland?
What were your favourite hotspots? I'd love to know!
Love as always + happy adventuring,
Did you find this post helpful? I'd love you to share it for me.
I can't do this without you.
Pin and save this blog post for later…