Pronounced leh-vee and not lee-vi, this gorgeous resort is one I'm going to suggest adding straight to your bucket list. An addition I don't think is going to take much convincing from me once you've seen these photos.
Think husky rides, the home of Santa Claus, skiing, the northern lights, real life reindeers and saunas galore. It's a real life Winter Wonderland and it's so accessible to visit.
The pace of life is slow, the winter months are ladened with snow and the only rush hour traffic you'll be meeting with is the slow crossing of wild reindeers.
Where is Levi in Finland?
Levi is located in the municipality of Kittilä, in the northern most region of Lapland. Kittilä has been tagged with 'pure gold' reflecting the golden hearts of the people, the gold mine that sits here (the largest in Europe) and it's golden nature offerings. I loved that reference and I can confirm that it's a true reflection of the experiences I had here in Kittilä.
The resort of Levi is best known for it's winter ski slopes and its small ski town feel. Too, Levi is a popular destination for those adventurers setting off in search of the Aurora Borealis with Kittilä owning an incredible average of 111/365 days of sightings each year.
Fact: Finland does not have mountains like its neighbouring countries of Norway and Sweden, its elevations are rounded and are named 'fells'.
In this blog post I'm going to take you through the experiences I was lucky enough to have here in Levi, the things I fell in love with in this Lappish wonderland and I'll tell you also, about the things I'd like to do next time.
Note pads and pens at the ready…
A guide to visiting Levi, Lapland during winter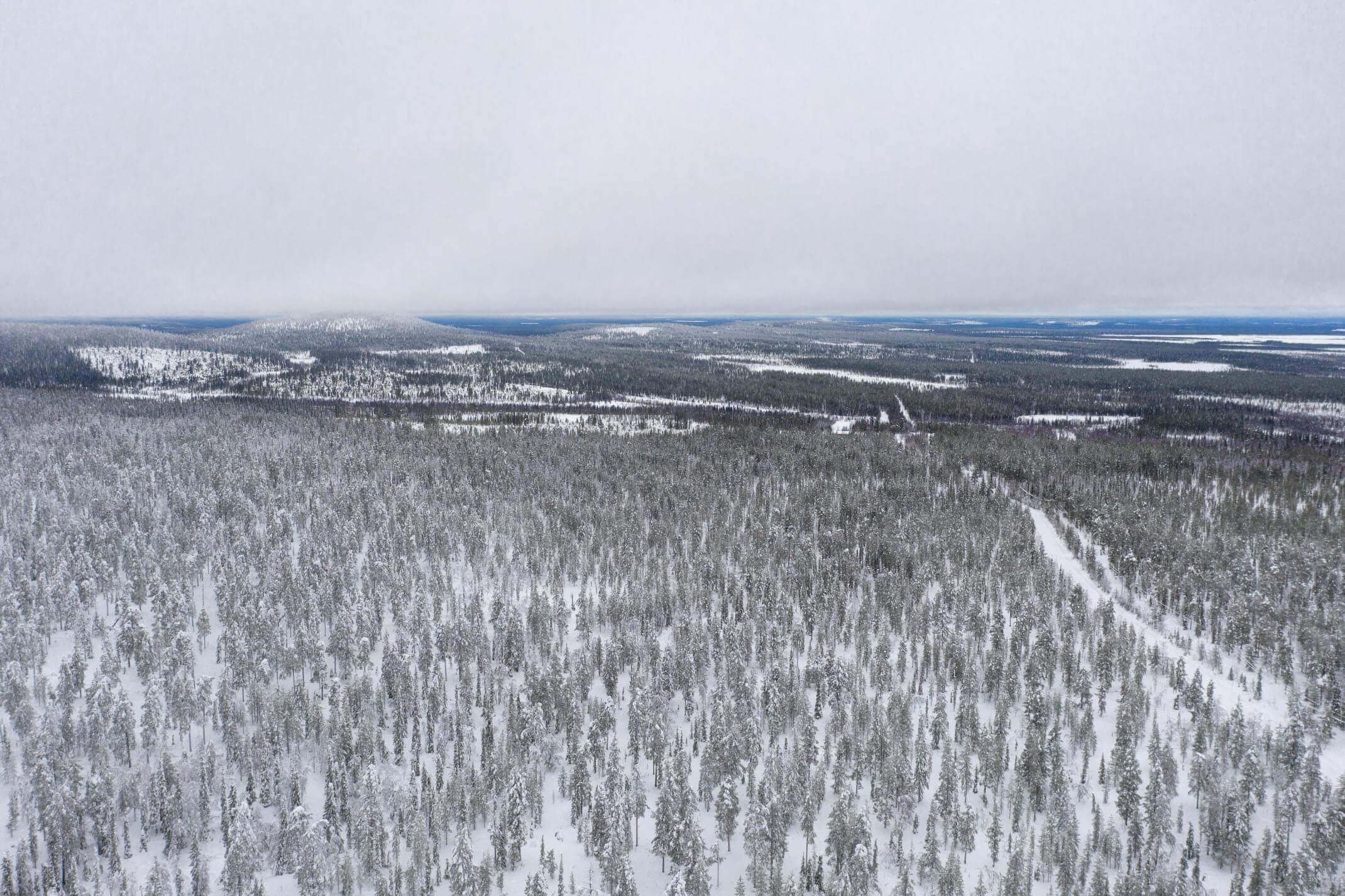 Getting to Levi, Finland
The closest airport to Levi is Kittilä, just a 20 minute drive away. Kittilä Airport is accessible from London on a direct flight to Helsinki (3hr) along with a connecting internal flight north to the Lapland region (1.5hr).
Book your Finnair here or check flights on SkyScanner here from other destinations.
Getting from Kittilä airport into the resort
It's only a short 20 minute drive!
The bus takes 25 minutes and costs €8 one way, €14 return for an adult. See the timetable and more information here.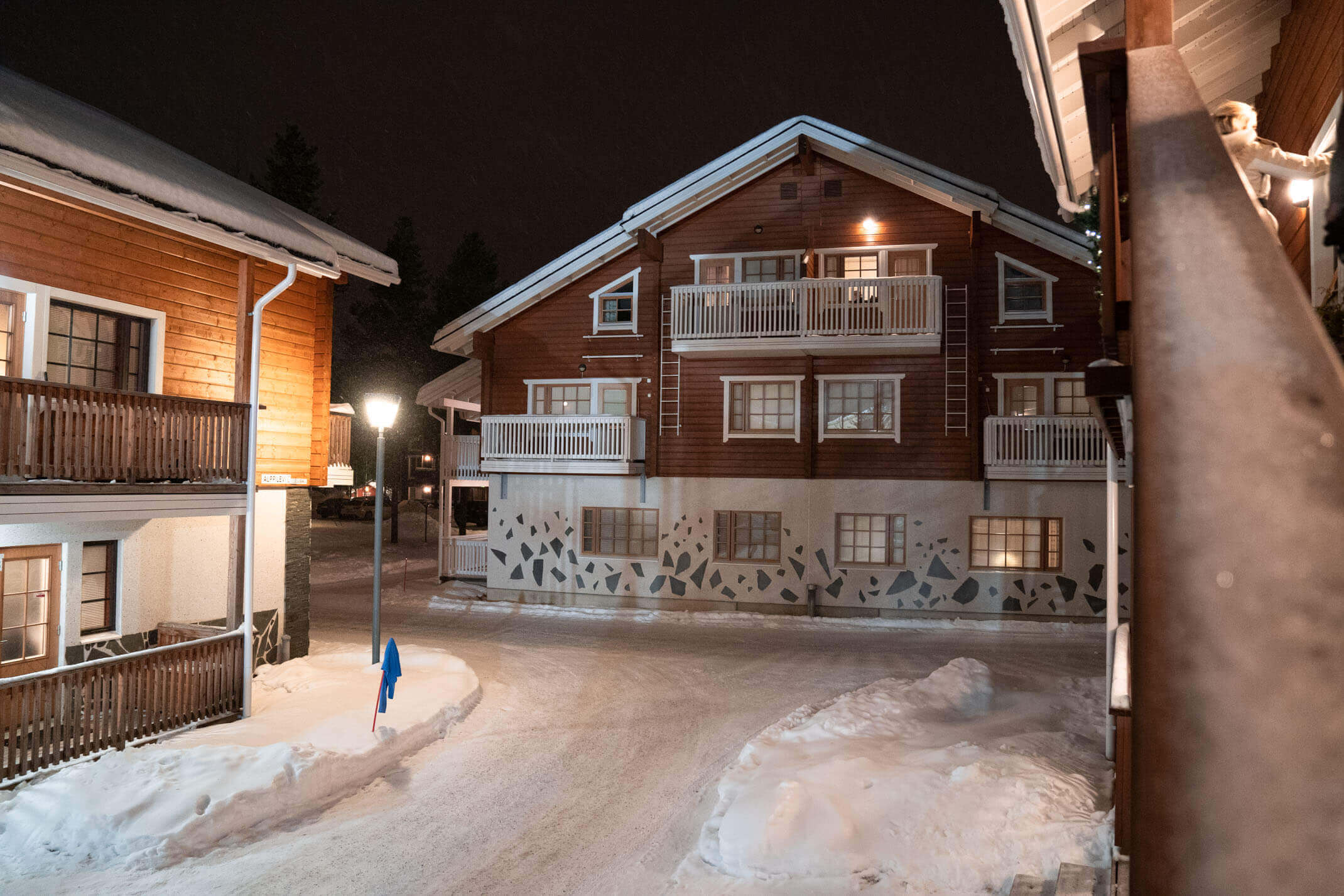 Accommodation in Levi:
I stayed in an apartment (Alppilevi B6) in the centre of the small resort as a guest of Finnair. We were visiting during the weekend of the Levi Ski World Cup (Finnair were sponsoring it) and so all the hostels were booked up months in advance by all the competitors. There's no bad location in Levi, it has a small ski town vibe and everything is within very easy walking distance.
Check out booking.com here for options.
If you're feeling fancy, not far out of the town is the gorgeous family run Igloo resort of Levin Igult. Yes, it's those dreamy glass pods you'll have seen splashed across the internet that give you a 360 view across the Lappish landscapes and too, the Aurora Borealis when it's visible. An absolute honeymoon experience.
I got to speak to the daughter of the owner whilst here at Levin Igult, Christine, and she passionately expressed how reluctant they are to expand the business any further, despite the incredible demand (they are often booked up a year in advance). At least this way, they'd be able to honour the first class service and family feel that they proudly encapsulate here. Christine is very hands on with the running of the resort and the love is evident in the little details displayed across the dreamy glass igloos and in the Aurora Sky restaurant.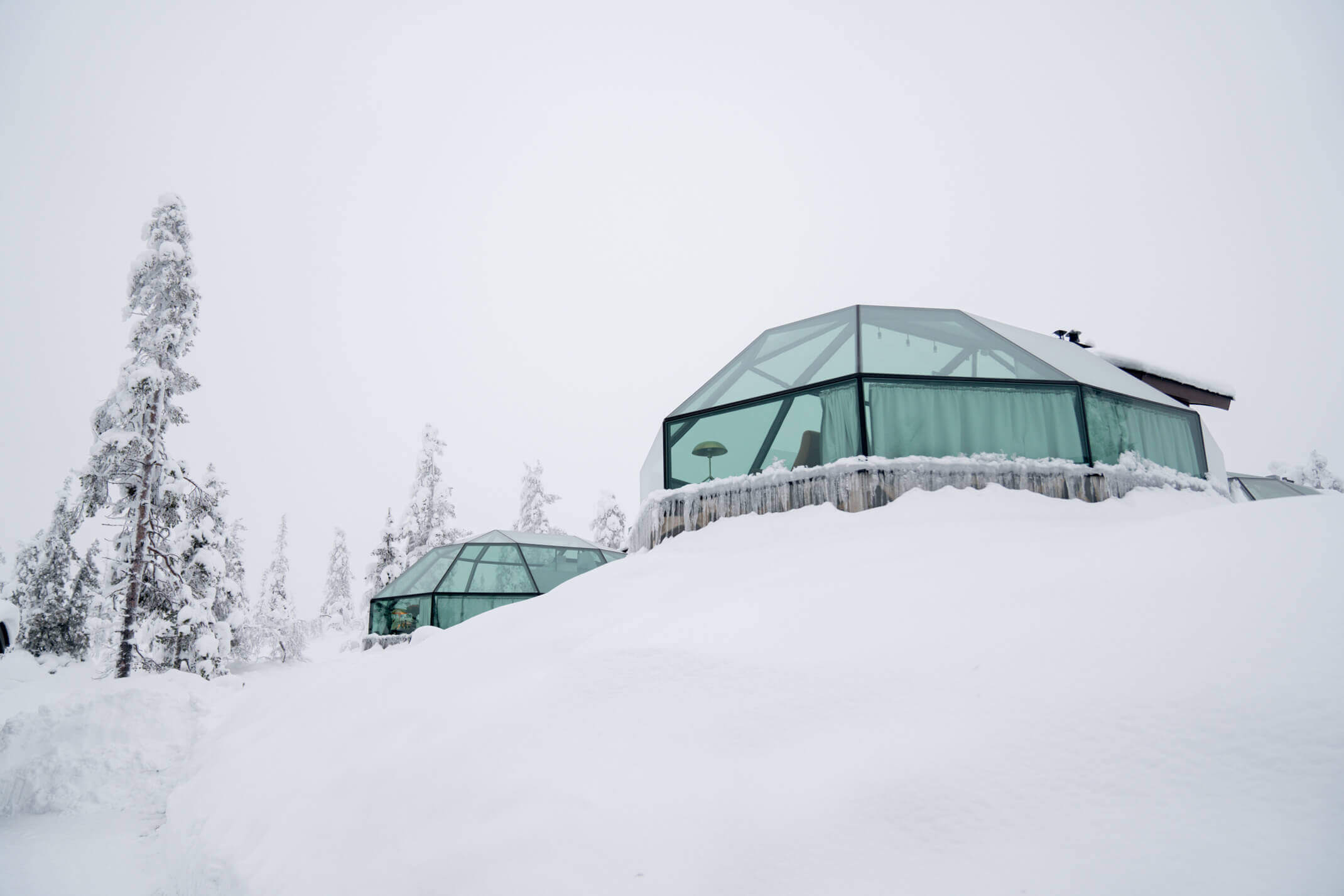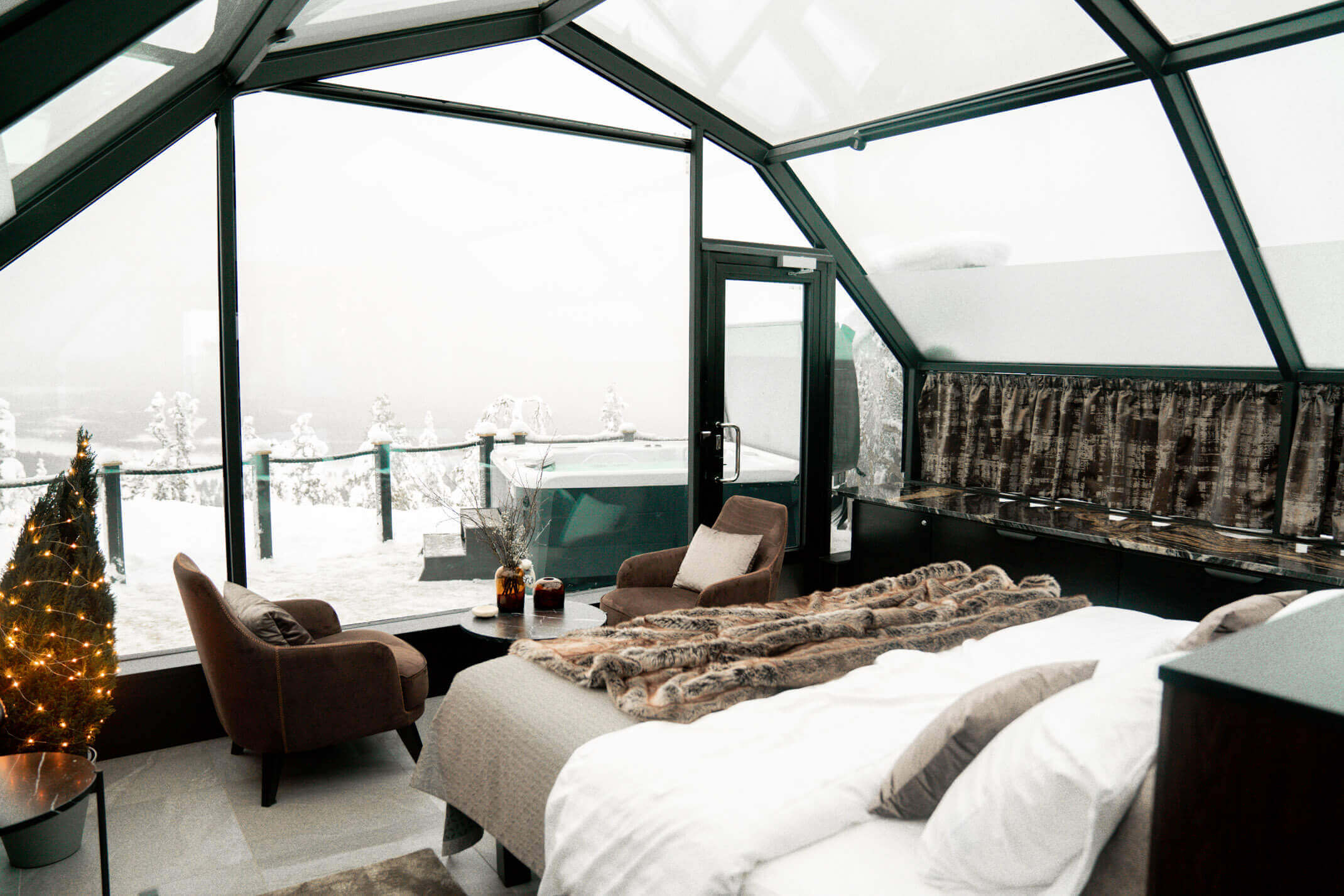 Some fun facts about Levi / Finnish Lapland for you…
The lowest temperate ever recorded in Finland was in Kittila in 1999 and measured -51.5 degrees!
Kittila is home to the largest gold mine in Europe, producing hundreds of tonnes this fiscal year.
A Canadian company actually owns the mine and they have been funding local companies to encourage sustainable start up companies.
WHO results showed that the purest air in the inhabited world lies Sammal Fell in Pallas, 35km from Levi.
Levi is 531m above sea level
Levi has 60 restaurants, 2053 saunas and 105 northern lights accom
The are 500 huskies and 12,000 reindeer in Kittila area
In Levi there are 230km cross country ski trails and 43 slopes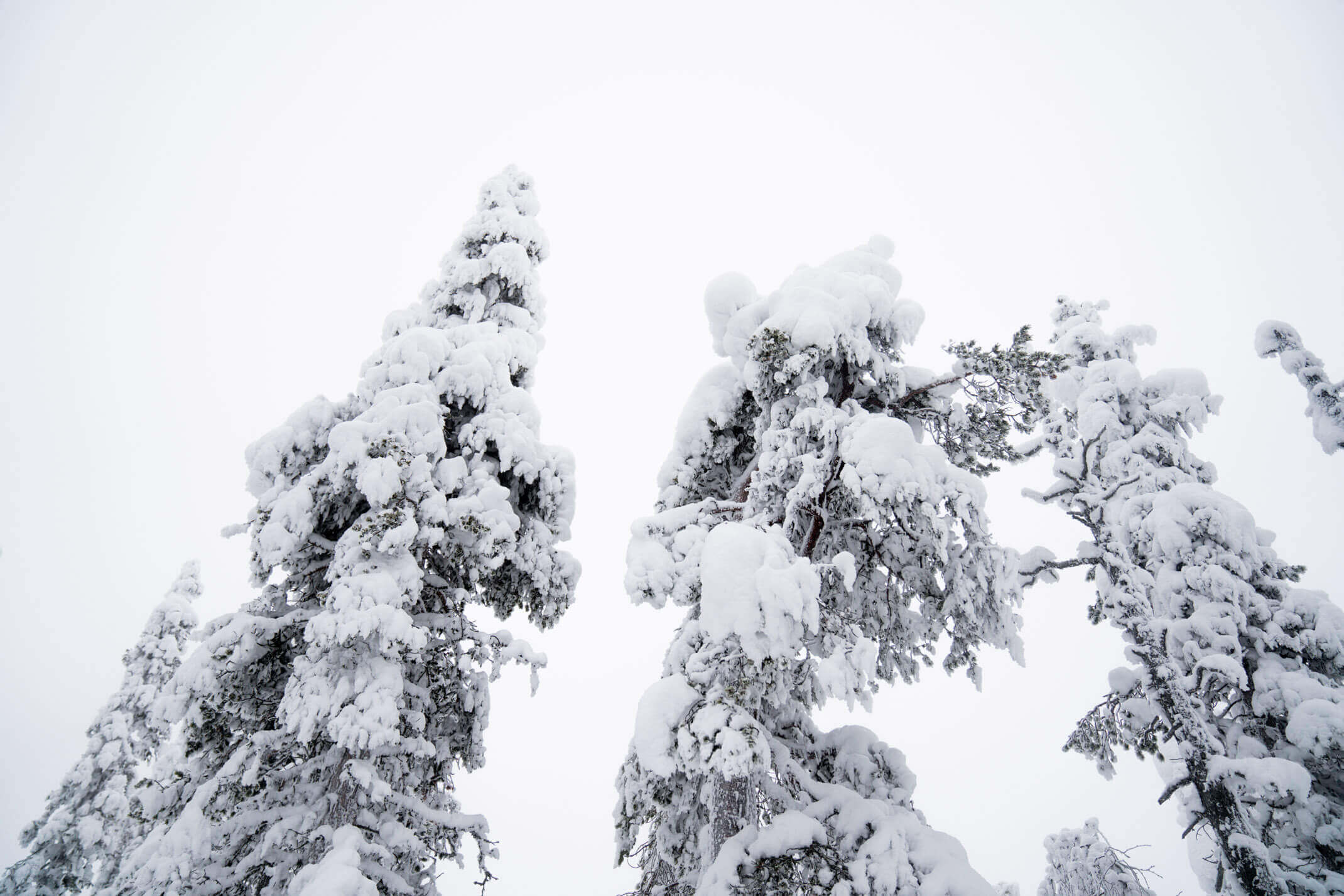 Levi's best things to do in Winter:
1. Witness the Aurora Borealis (at Sirkkajarvi Lake, you can see it twofold on the reflection)
2. Go on a Reindeer ride
3. Go Huskey sledge riding
4. Go Snowshoeing (there's 20km of winter hike trails)
5. Head out on a Snowmobile safari
Awesome adventures to go on in Levi, Lapland:
1. Visit Sammun-tupa Reindeer Farm and have a ride with the Reindeers!
Riika, the lady behind the Sammun-Tupa reindeer farm, sits in the 8th generation of the Kenttala family with her parents inheriting the farm in 1982.
We got to meet this beautiful lady whilst we were there and her love for the Reindeer was so evident. Riika knows the reindeers by name and the length of the rides is completely determined by how the Reindeer are feeling. They are loved here and it's a beautiful place for your childhood dreams to come true. Seeing reindeer in the flesh was truly magical!
2. Book an overnight stay at Levin Iglut
I mentioned it earlier and I'll mention it again, this igloo resort is family owned and it has such a gorgeous family vibe to it. The personal touches and quality in the design and service haven't been lost, despite the increase in demand and recent expansion in Igloos on site. There are currently 27 igloos, some smaller than others and it's without a doubt one of the most magical ways to experience the Aurora Borealis here in Lapland Finland.
Book an igloo here.
3. Dine beneath a glass ceiling and enjoy the northern lights whilst you fine dine.
If you're just passing through or miss out on staying in one of the glass igloos, you could still dine in the gorgeous on site restaurant at Levin Igult – Aurora Sky. The chef's here are absolutely first class and it is worth every penny. The restaurant doesn't seat many and if you book a table on the upper floor, prepare to push back on the bendy chairs for easy admiration of the northern lights through the glass ceiling!
4. If you have a car, Santa's home is a short drive away in Rovaniemi!
The captial of Finland and Santa's 'official' home.
5. Chase the Northern Lights
You don't have to be staying in a luxury igloo to see them. With 111/365 average days of sighting a year, Levi is the perfect place to tick this off of your bucket list. I suggest downloading the 'My Aurora Forecast and Alerts' app on the app store so that you can be alerted with pretty accurate predictions. For the two days I was in town, cloud coverage was a solid 100% so I missed them. It's a game of luck but wow, if you get a stoke of it…
6. Steer the husky sleds through the Lappish landscapes
Another bucket lister!!! We experience the most magical 10km run with these gorgeous huskies from Husky Farm Maglelin Experience. I'd highly recommend it. You even get the opportunity to…
7. Warm up in a Kota hut with an open fire
We did this as part of the package with Maglelin but it's not uncommon in Finland. I absolutely love this part of their culture. All the good feels.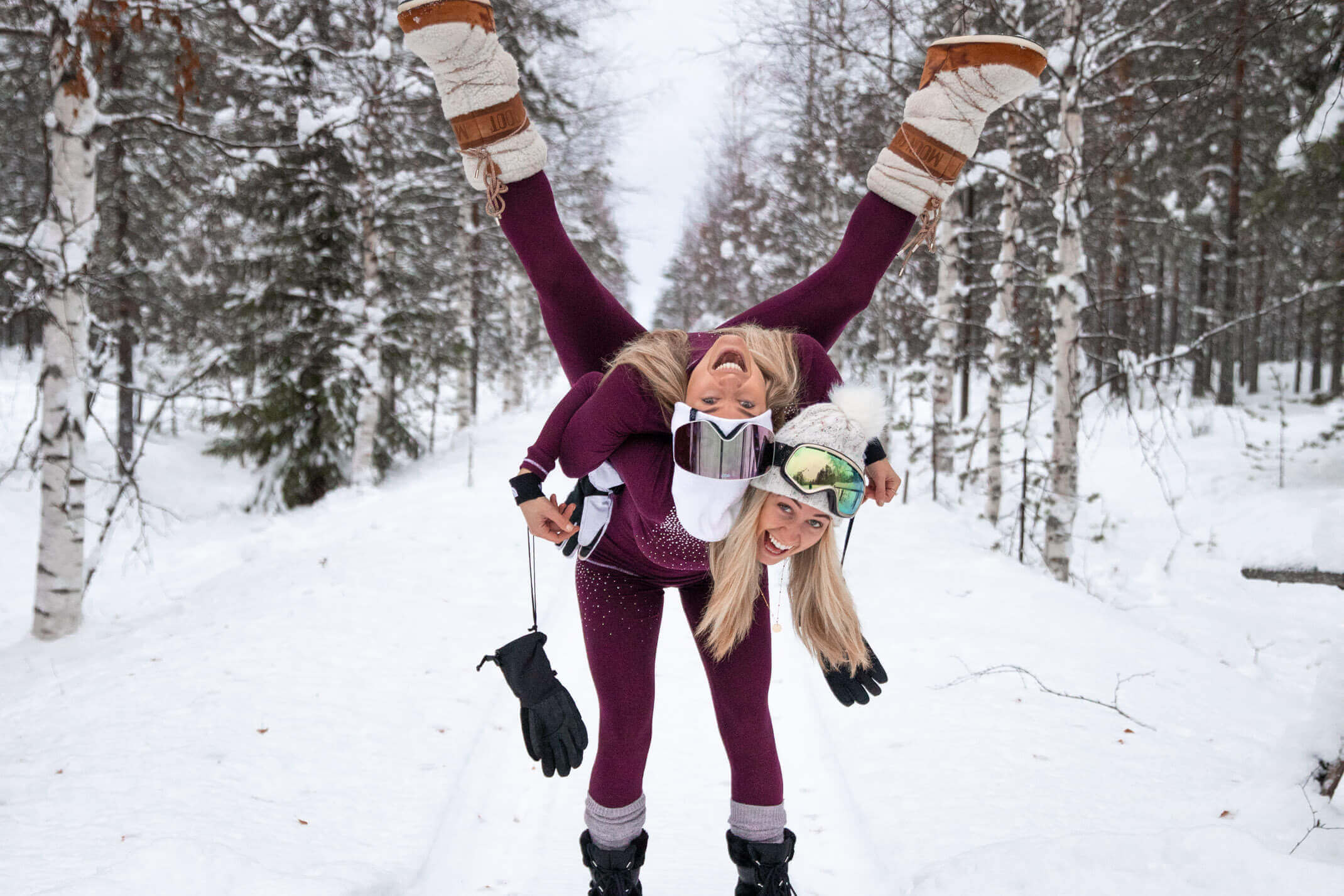 8. Go skiing!
Levi is the place to do it – it's a ski town after all! There's slopes to suit beginners right up to advanced and you can even engage in gorgeous cross sountry runs if that's your jam. Pick up your rental gear and ski lift passes at Zero Point, Hissitie 2 and go shred!
9. Get yourself in a Finnish sauna
There are over 2000 in Levi alone. Including a floating sauna that you can rent. Why not book into…
10. Levi Spa
Soaking in the waters of Levi Spa is the perfect way to end a day of Lappi adventures and to warm up your bones before tucking into bed or into one of the gorgeous restaurants in town.
11. Catch the Levi Ski World Cup
Watch the pros do their thing and carve their way down the slopes in Levi as this ski towns hosts the annual ski world cup.
Have you been to Levi Finland?
Where were your favourite spots?
Love as always and happy adventuring,
Did you find this post helpful? I'd love you to share it for me.
I can't do this without you.
Pin and save this blog post for later…