Famous as one of the most beautiful beaches in the world and host to some of the whitest sands you'll ever set your eyes upon, Whitehaven Beach is an absolute MUST if you find yourself on the east coast of Australia.
Seriously, seriously, seriously. Get your Australia bucket list out and add it on.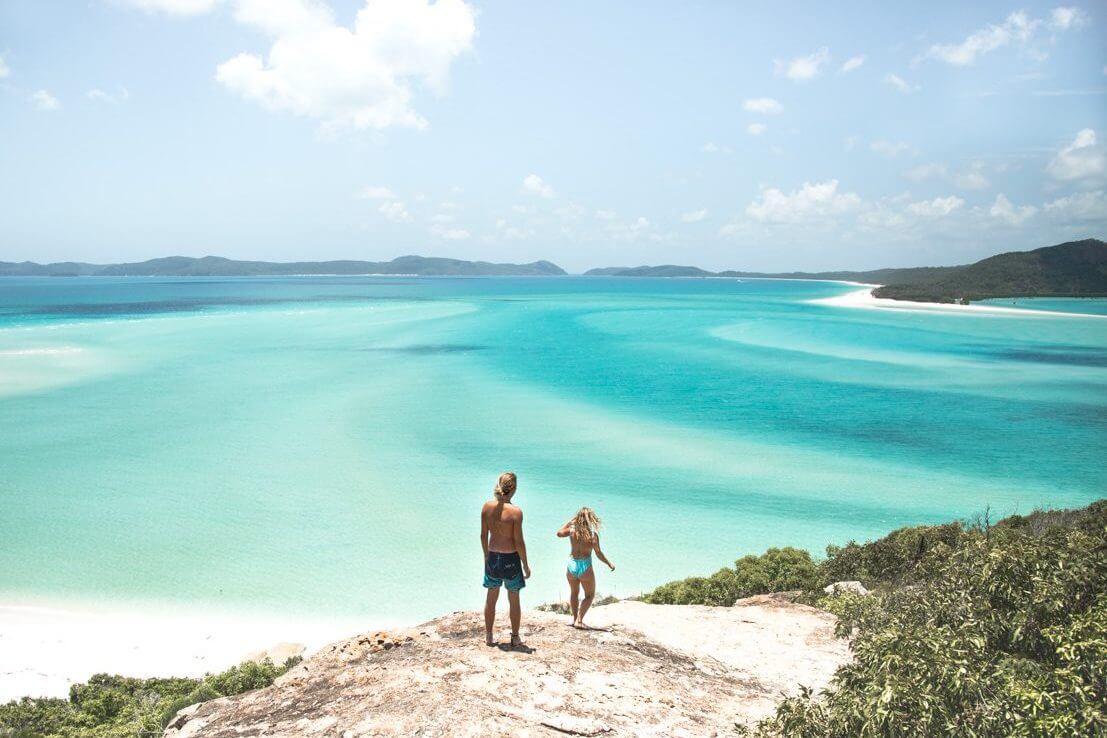 Yes it's touristy and everyone and their dog books a trip to Whitehaven Beach, but still, it's crazy beautiful and if you're in the area you'll be silly to miss it.
You can take a day trip out to Whitehaven beach from Abell Point Marina in Airlee Beach (the official gateway to the Whitsundays), or you can extend the adventure to 2-3 days with most of the sailing companies in the Marina.
By the way, before you leave for the Whitsundays, grab a Boho Bowl from Bohemian Raw Cafe at the Marina. You will not regret it.
The choice to extend your sailing adventure will allow you not only to visit Whitehaven, but to also explore some of the other 74 islands that make up the Whitsundays. During the majority of these trips you can also snorkel or dive on the reef, where swimming up alongside rays, dolphins, turtles and clown fish (hey, Nemo!) isn't uncommon.
Booking your trip…
There are many sailing companies that offer trips out to the Whitsundays, most of which depart from nearby Airlie Beach, from a marina about a a 15-minute walk from the town centre.
I've been absolutely spoilt having visited Whitehaven beach now on three separate occasions. The first time was on my east coast backpacking adventure, when I climbed aboard the Condor. The second was on the Boomerang yacht with Contiki and the third was on board the Atlantic Clipper.
I was honestly more blown away by the beauty each time I went. I don't think it's a place you could ever see too much of.
Over the years I have developed a love for video and photo composition, and so this time round I took my new Canon 5DMK111, my GoPro and my drone to capture Whitehaven Beach.
Here is my Whitehaven Beach photo diary…