At least once in your life, I really do hope you make it to the east coast of Australia.
I could honestly write a book on the places you must visit and things to do in Australia because there are just so many but today, I'm going to take you through the best things to do on the East Coast of Australia.
In this blog post, I'm going to highlight the best things to do on the East Coast of Australia, the best things to see on the east coast of Australia and the best adventures to go on. This is the coastline that is so popular with tourists arriving internationally and the most popular route for backpackers to take. In this blog post you will get an idea of the must-see destinations and attractions that, in my eyes, you simply cannot head to Australia without checking off your list.
Why, you ask? Why is it that you have to go to Australia?
Well, if it isn't the golden beaches, health-conscious cafes, outdoor living, relaxed culture or abundance of UNESCO World Heritage sites that draw you Down Under, then let it be the likes of Whitehaven Beach, the vineyards, the surfing or the endless road-trip possibilities.
Whether you're heading over on a solo adventure to Australia, a backpacking adventure, a working holiday visa or just a holiday, you may be wondering where you should add to your bucket list for the East Coast.
Let's tuck into the best things to do on the East Coast of Australia, shall we?
Other travel guides we think you may find useful:
Here are the 14 best places to visit on the East Coast of Australia…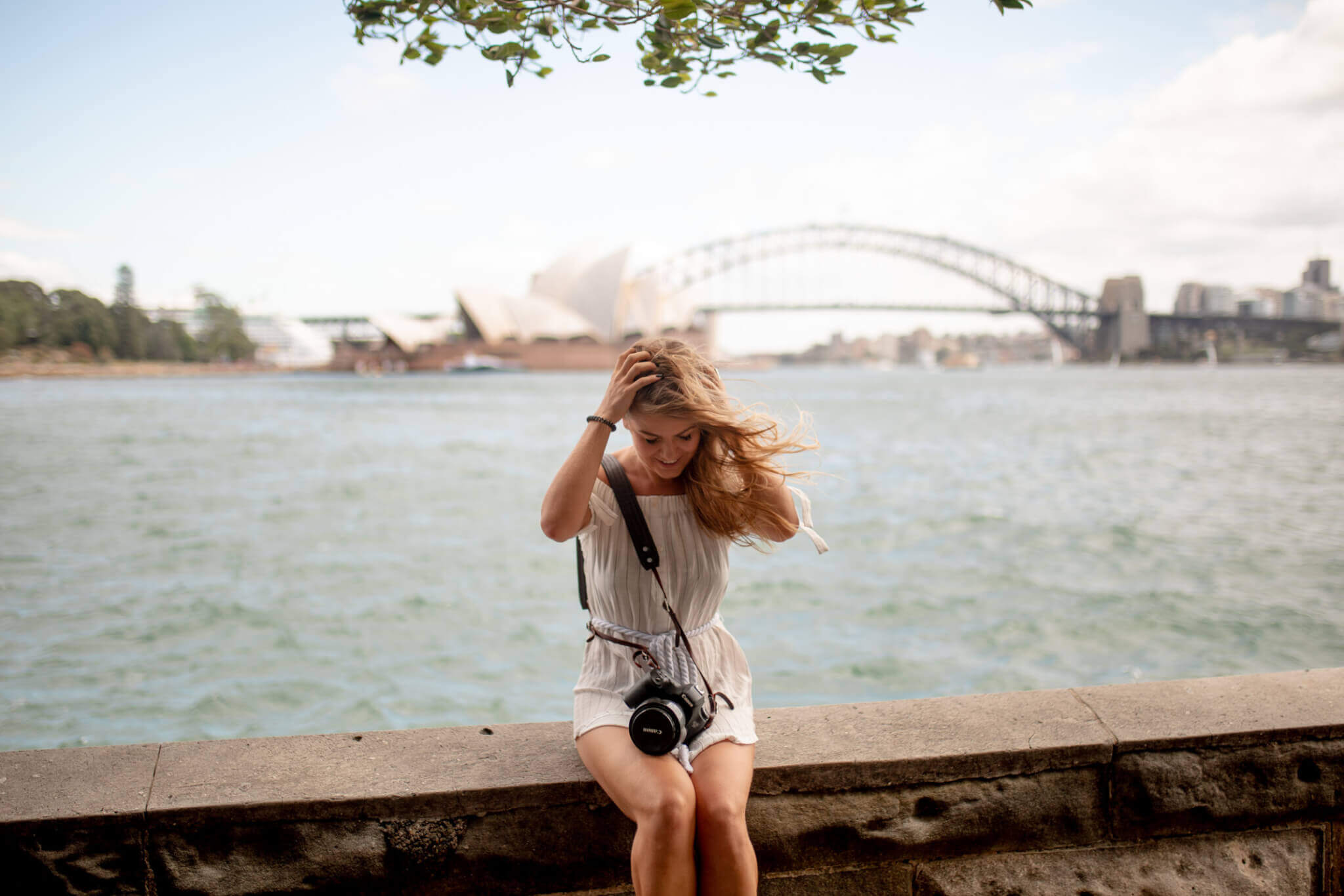 1. St. Kilda
There are not many destinations where I sit and think, 'I could see myself here long term.' But, with Melbourne I did, especially St. Kilda.
St. Kilda is a small seafront town located in Melbourne, just outside the city centre. Trams run every 20 minutes into the centre and you have the beach life right on your doorstep. You seriously have the best of both worlds. Combine that with the beachfront bars and live music venues, and you have the dream set up. Definitely one of the best things to do on the East Coast of Australia if you're heading down as far as Melbourne.
2. Fraser Island
This is one you simply cannot miss. Without a shadow of a doubt one of the best things to do on the East Coast of Australia.
Whether you join in with one of the many tours that run on this island or hire a 4X4 for yourself, you are going to fall in LOVE.
I have explored this island twice: once with Nomads Tag Along Tour (via RatPack) and once with Cool Dingos: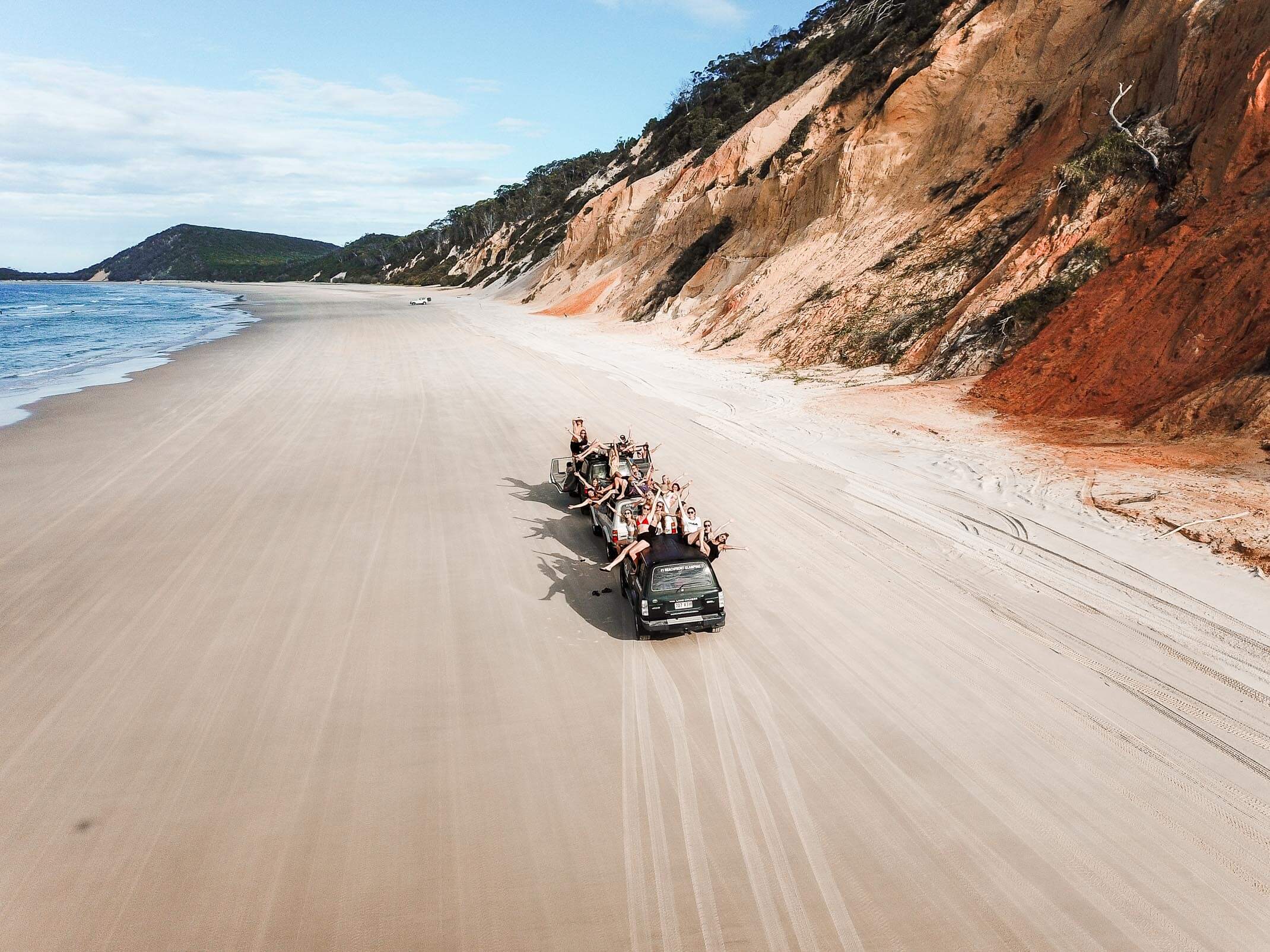 3. Diving or snorkelling in the Great Barrier Reef
A world heritage site, seen from space, 400 types of coral, 10% of the world's fish species, and the largest coral reef system on Earth… Whose bucket list ISN'T this on???
Unfortunately, largely due to global warming, the Great Barrier Reef has suffered extensive damage, and is said to have halved the amount of space it originally covered. Perhaps this is one to tick off your list sooner rather than later. Apparently, you see less damaged areas if you dive, or if you really want to snorkel, then head south of Townsville, Queensland, where a lot of the coral has remained intact despite bleaching.
Get there and witness one of the best things to do on the East Coast of Australia, before it's too late!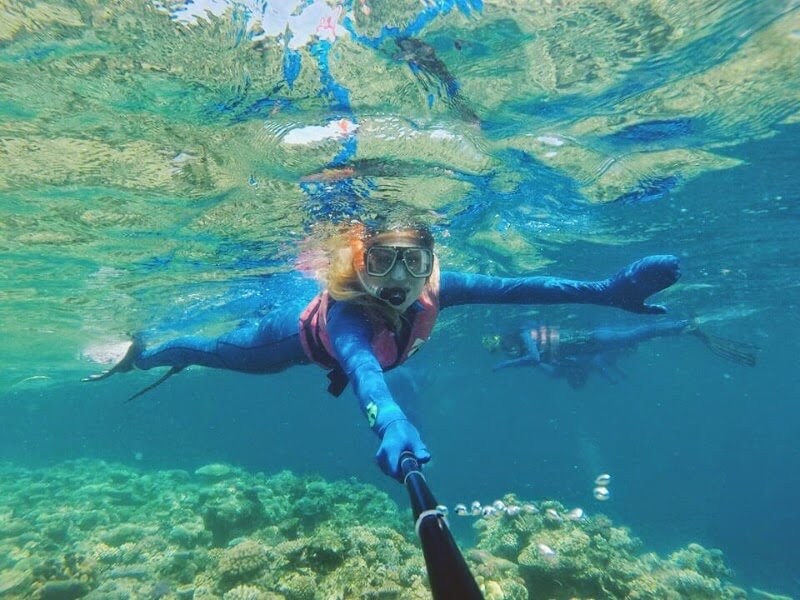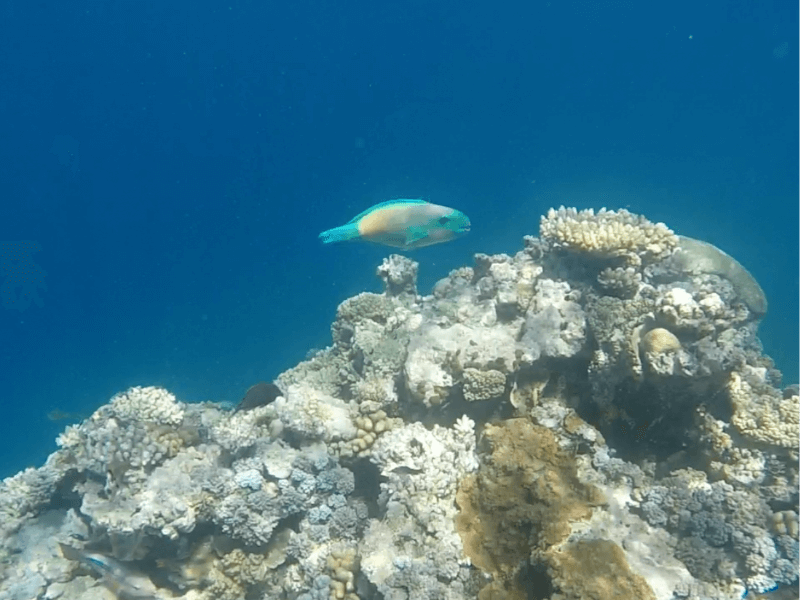 4. Road trip down the Great Ocean Road
I was so happy to tick this one off my bucket list in 2018. Grab a car or a van and a few friends and ride from Melbourne through to Adelaide. Pass The Apostles and cruise The Ocean Road with the music loud and the breeze running through your hair.
THIS IS WHAT DREAMS ARE MADE OF. This is living. This is one of the absolute GOALS road trips and high up on the best things to do on the East Coast of Australia.
See my guide to planning your Great Ocean Road trip here.
5. Sunrise hike up Mt. Warning
This is a stop off slightly less explored by backpackers, but a freaking amazing one. Even if you're travelling on the Greyhound or some other hop-on-hop-off company, rent a car in Byron Bay and follow my epic road-trip itinerary.
This hike requires an early start but the view is worth every sweat bead you release. It's mind blowing.
If you're looking for an alternative adventure to your endless Australia beach days, this is it. Hiking this mountain for sunrise is one of the best things to do on the East Coast of Australia.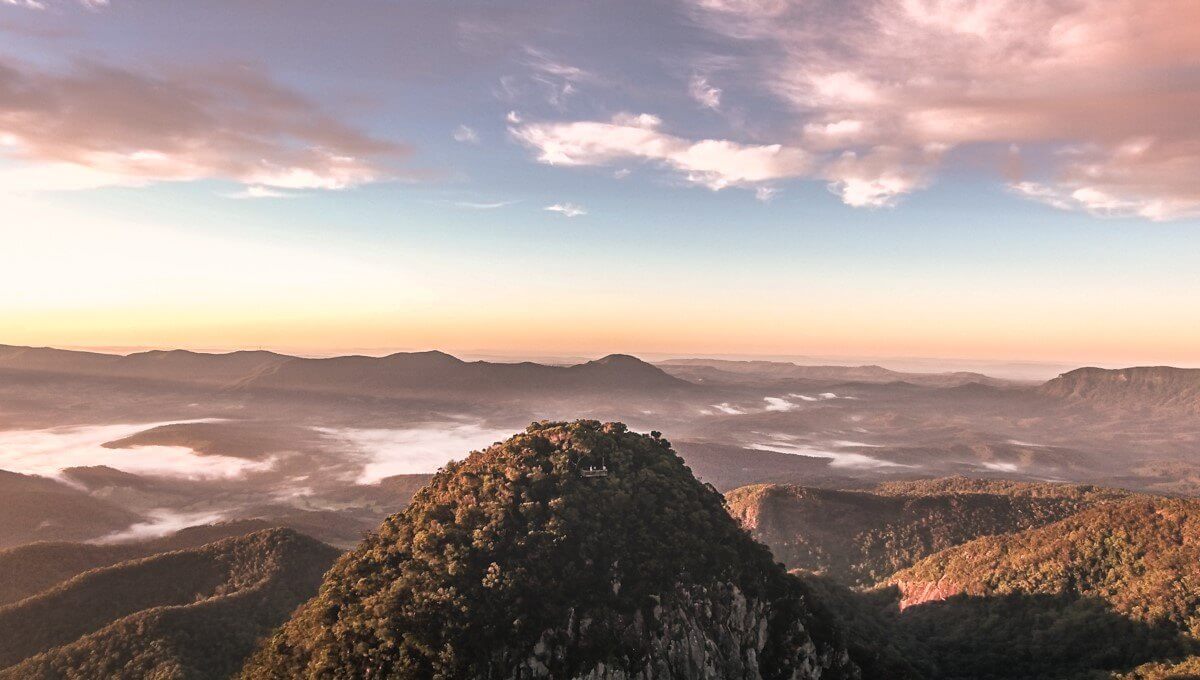 6. Sydney
Do I need to give Sydney an introduction?
Do I need to explain why this has to be on your bucket list? In fact, I'm pretty sure it already is. I've been 5 times now and simply cannot get enough of the outdoor lifestyle, beaches or energy that resides in the biggest city on the East Coast of Australia.
You'll most likely be starting / ending your trip here as it's where the International airport is so make sure you leave some time to explore. This is one of the best cities in the world to adventure through and one of the best things to do on the East Coast of Australia.
7. Road trip to Hyams Beach
Take the Grand Pacific Drive down to some of the whitest sands in the world!
Another of the most beautiful and the best things to do on the East Coast of Australia.
See my road-trip from Sydney to Hyams beach here.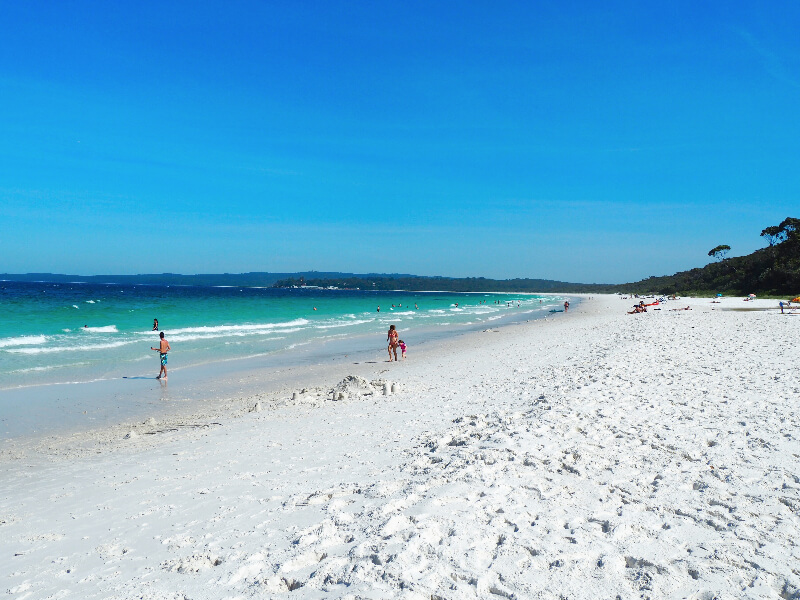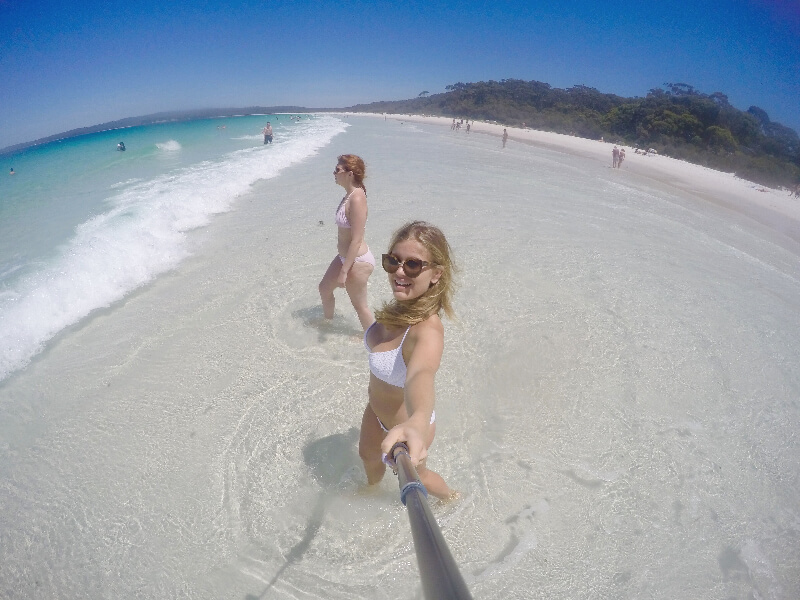 8. Noosa National Park
Noosa is a popular place to start the legendary Fraser Island tours. If you do find yourself here, make sure you leave a couple of days to enjoy this little surf town. There are some gorgeous eateries on the beach front and also the incredible Noosa National Park.
If you head out on one of the many walks on offer through the park, be sure to look up and out for some snoozy koalas hanging in the trees. Keep an eye out for the fairy pools and if you visit in migration season, watch out for the whales in the deep blue! Seeing koalas in the wild is one of best things to do on the East Coast of Australia – without a doubt!
See my guide to Noosa, Sunshine Coast here.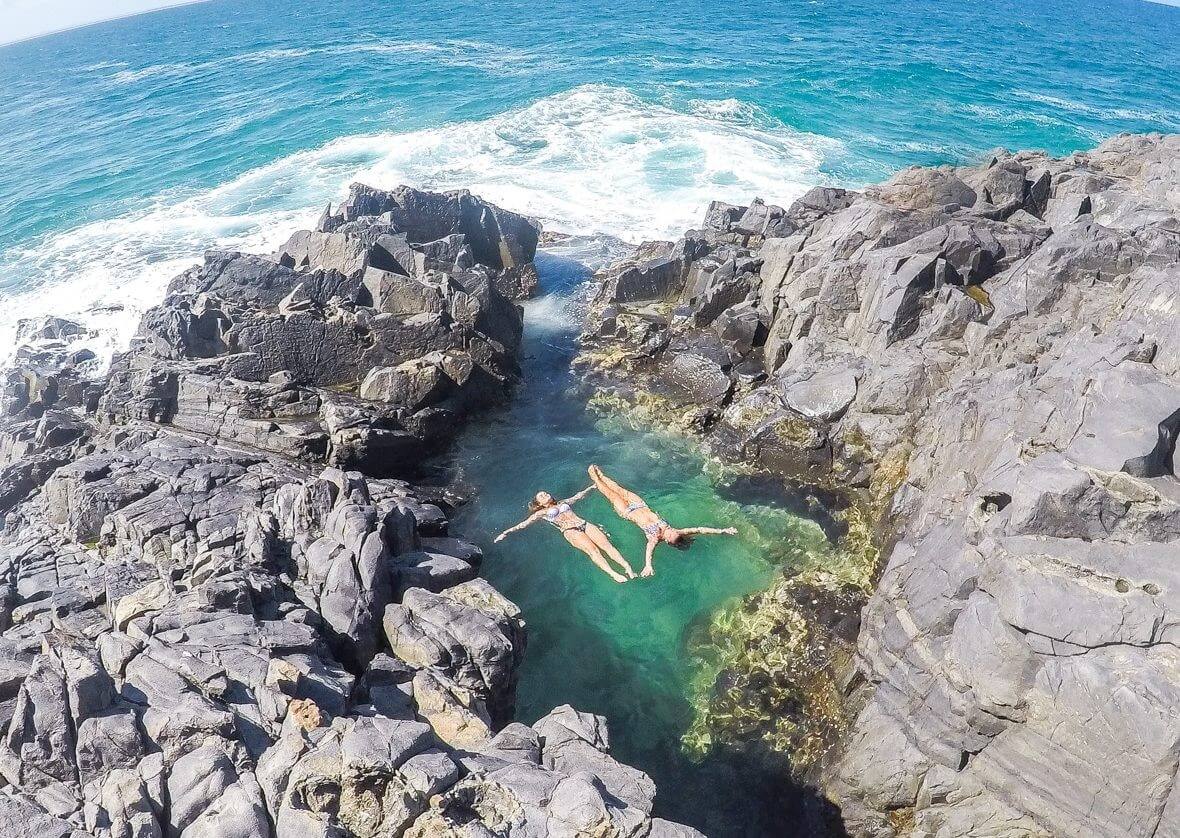 9. Hot air ballooning and wine tasting, Gold Coast
Sunrise sessions and wine tasting before 9am makes for my kinda morning! Check out my experience here.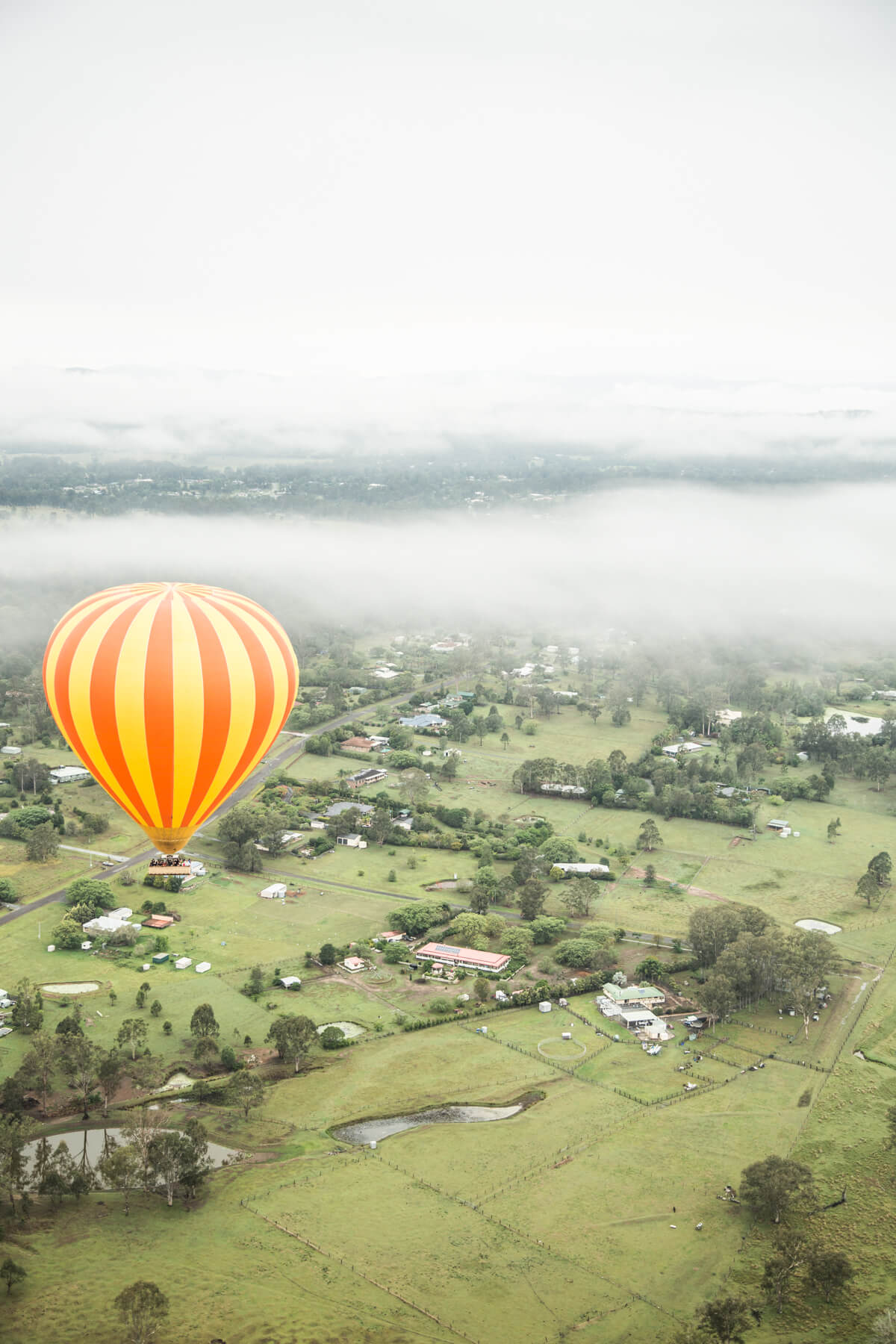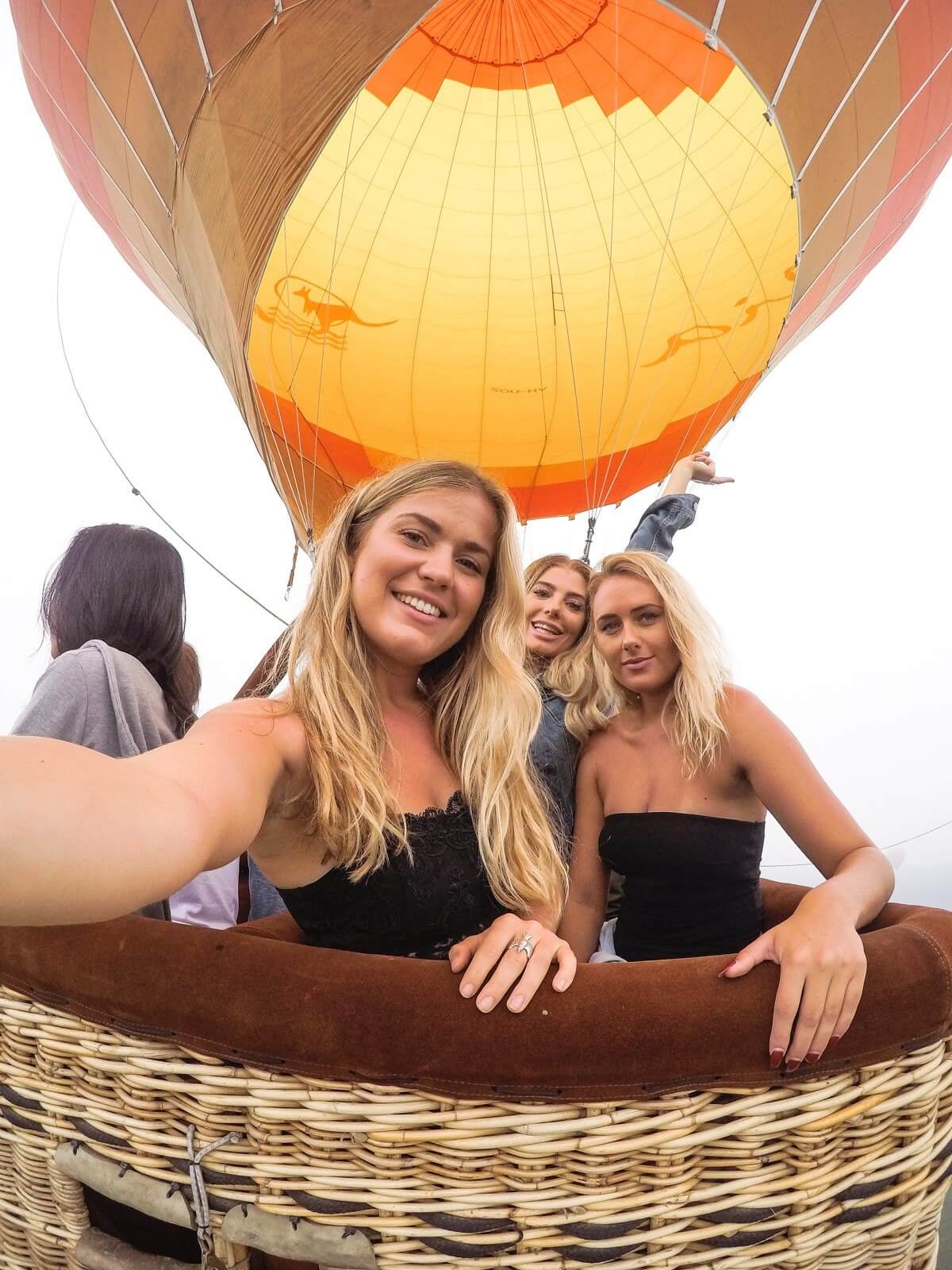 10. Sail through the Whitsundays
It's heaven on earth, and one of the prettiest places on the East Coast of Australia. The pictures do all the talking for this one: see all my pictures of the Whitsundays and Whitehaven beach here (the few I've selected below barely scratch the surface). I've done the Whitsundays three times now, so to help you decide…
11. Explore Blue Mountains National Park
With stunning views wherever you look., whether you go on an organised tour or by yourself, this isn't one to miss – I've done it three times now!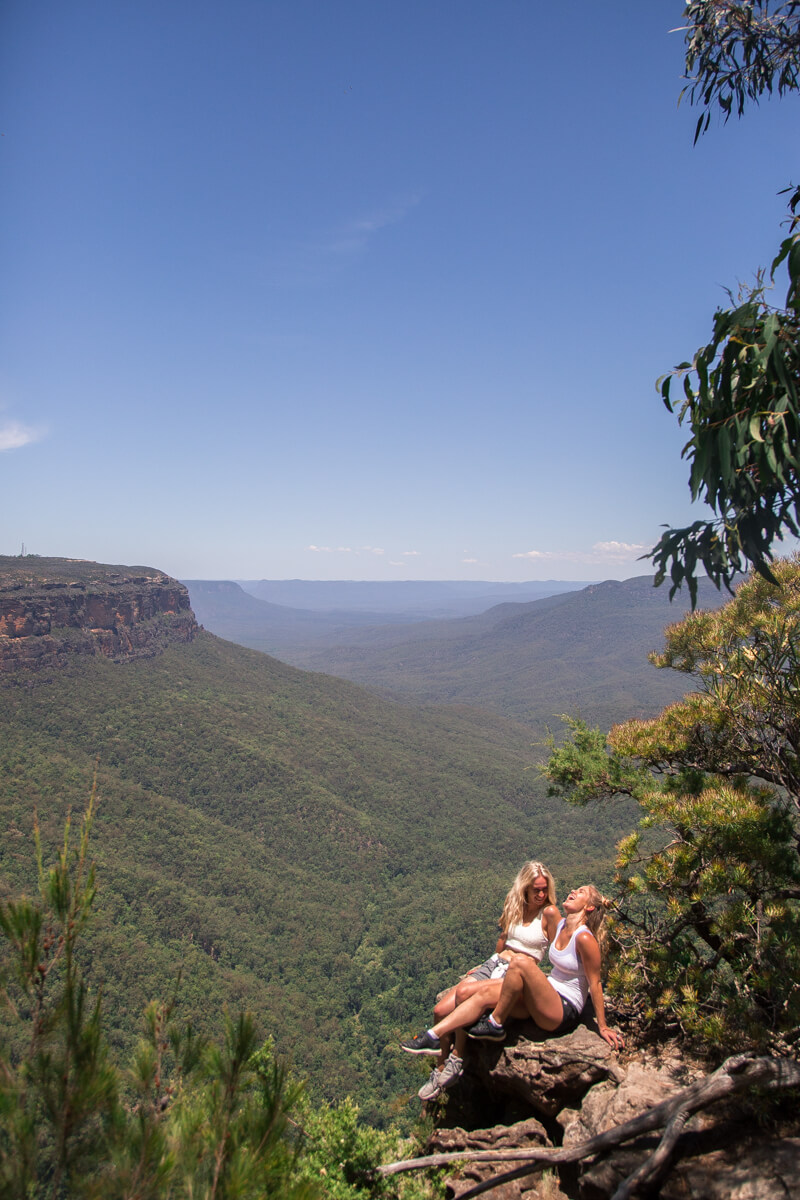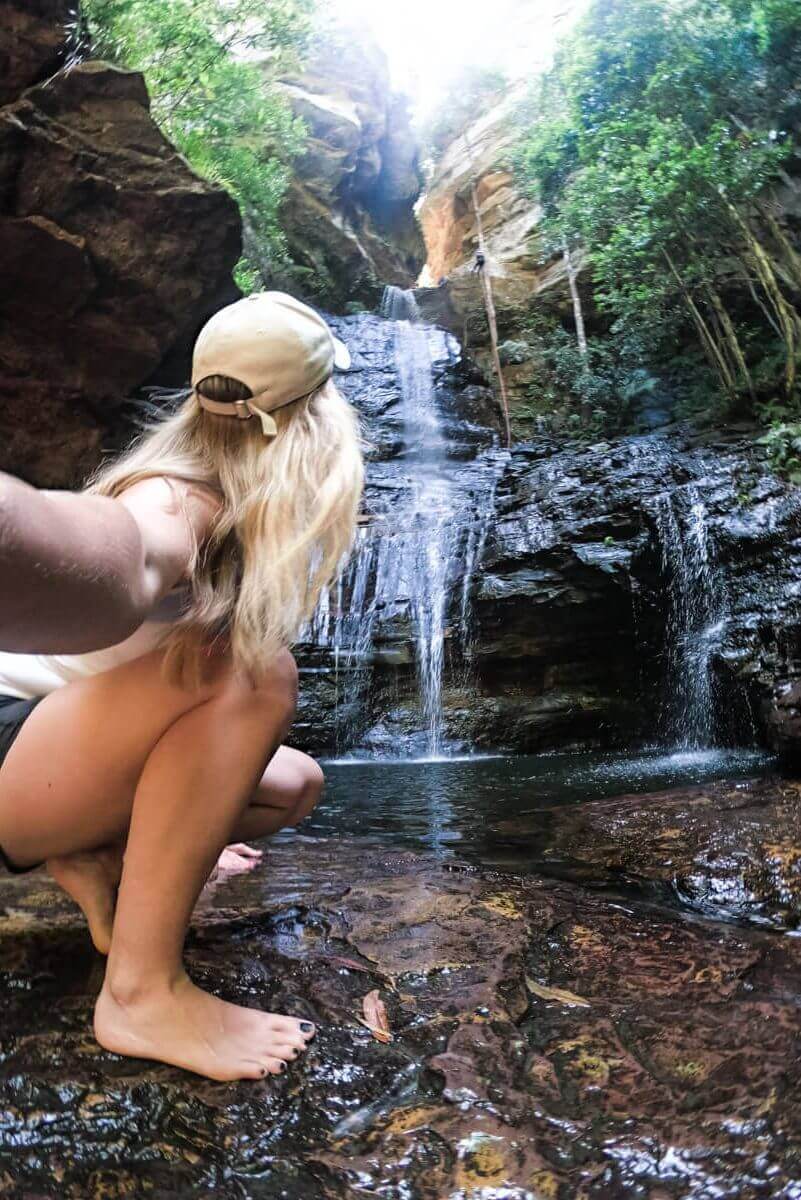 12. Skydive
One for the thrillseekers… imagine doing a skydive in such a beautiful place! There are so many places you could skydive on the east coast of Australia: Mission Beach, Airlie Beach, Great Ocean Road, Sydney, Cairns, Noosa, Byron Bay… to name a few!
Click here to read my guide on skydiving in Australia to find out more.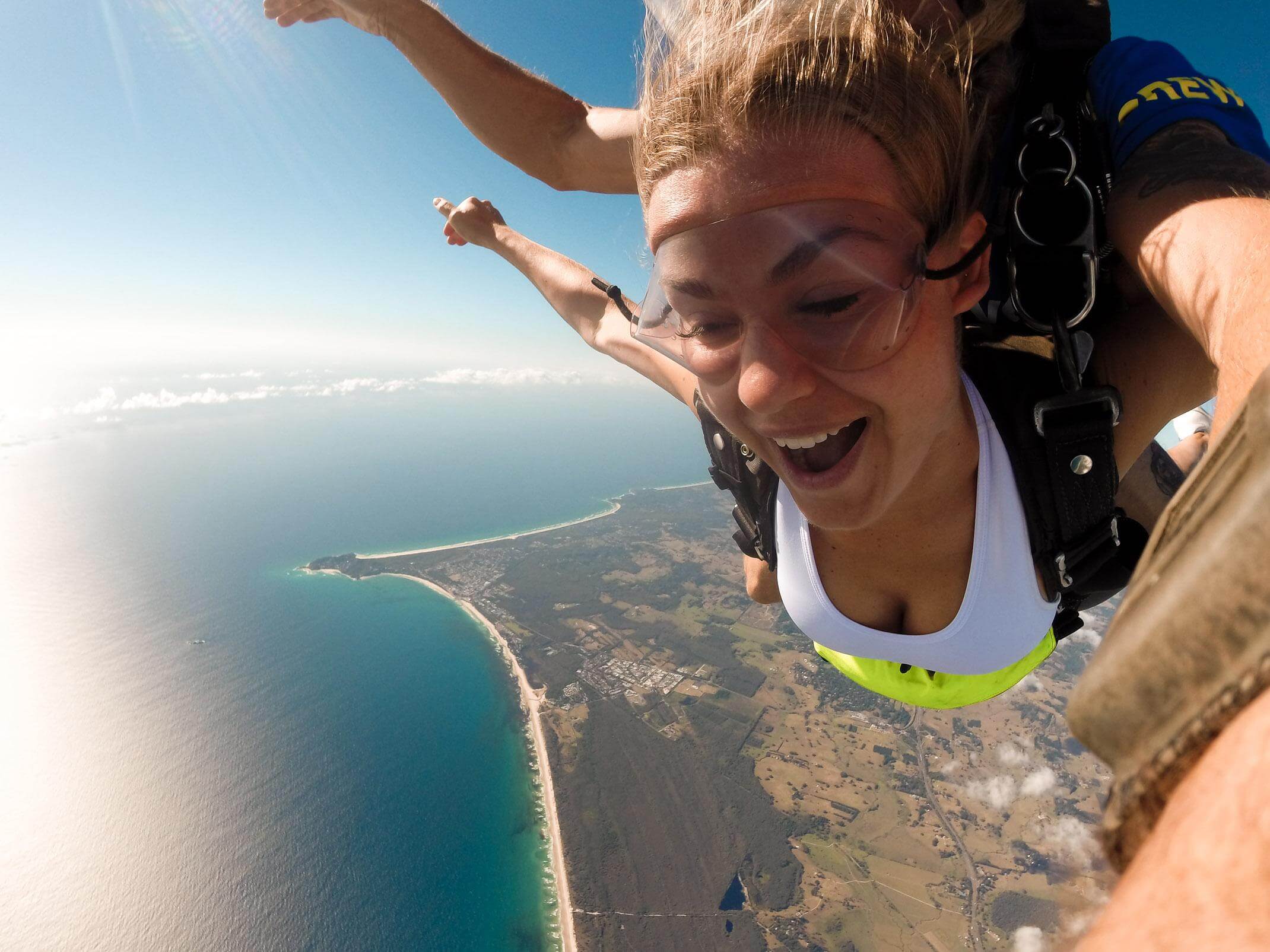 13. Hunter Valley
Cheese, chocolate, wine, wildlife… what more could a girl want?! See my trip here.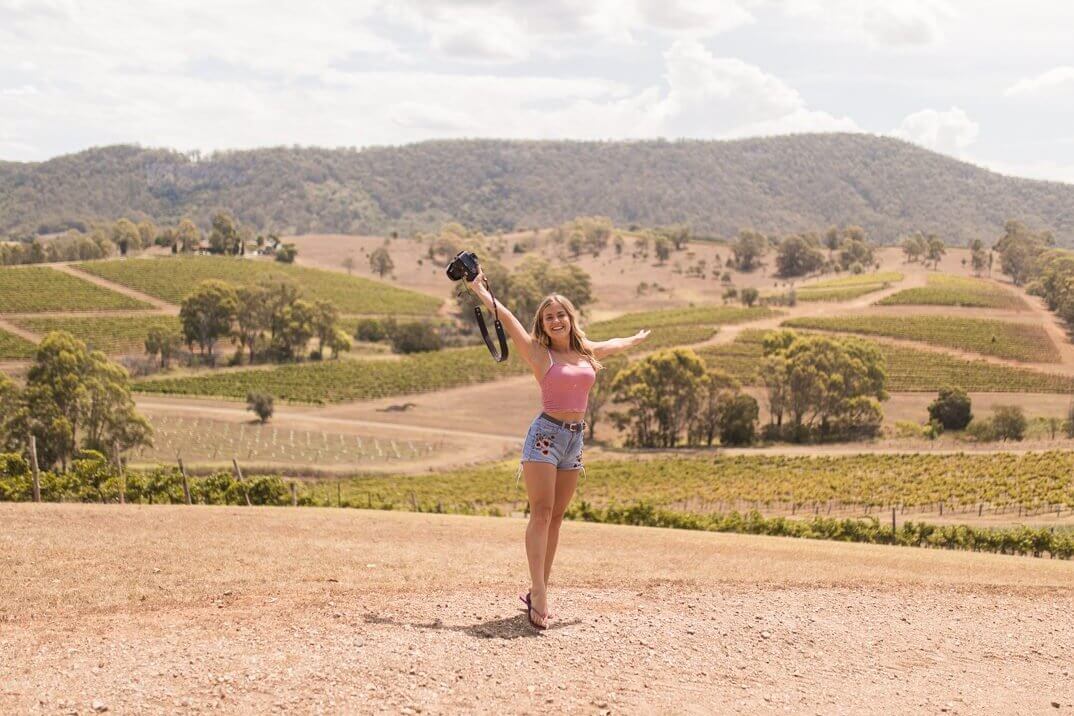 14. Manly
Located on the northern beaches of Sydney, this beach side district is one of my faves. If you're keen to explore the city but don't want to be located in the heart of it – Manly is your destination. Just a 15 minute ferry from the city centre, you can wake up and surf and be in the city bars by afternoon.
See my guide to Manly here.
Have you been to the East Coast of Australia?
What would you add to the best things to do on the East Coast of Australia? I'd love to know!
Love as always + happy adventuring,
Did you find this post helpful? I'd love you to share it for me.
I can't do this without you.
Pin and save this blog post for later…