Australia and New Zealand are two of the dreamiest road trip destinations in the world to adventure through. Trust me, I've done both multiple times!
Yes, the weather and the beaches are dreamy. However, it's Australia & New Zealand's open roads and freedom that get my heart racing and my mind planning another visit. 2020 adventures pending.
As you already know, having just invested in my VW van conversion, I am the biggest advocate of life on the road and all the simple pleasures that come with it. If there's one mission I'm on, it's to inspire the next generation of travellers to grab a friend (or 3) and give road tripping a go.
I opened up a discussion on the Global Travellers Facebook Group last week all about Australia and I was overjoyed at how many of you are planning a trip over there.
Naturally, there were a few questions that kept popping up time after time. One of which was the hot topic of renting a camper van in Australia & New Zealand… aka the dream adventure.
So, to put your mind at rest and answer your questions, here are…
My top tips for hiring a camper van in Australia or New Zealand…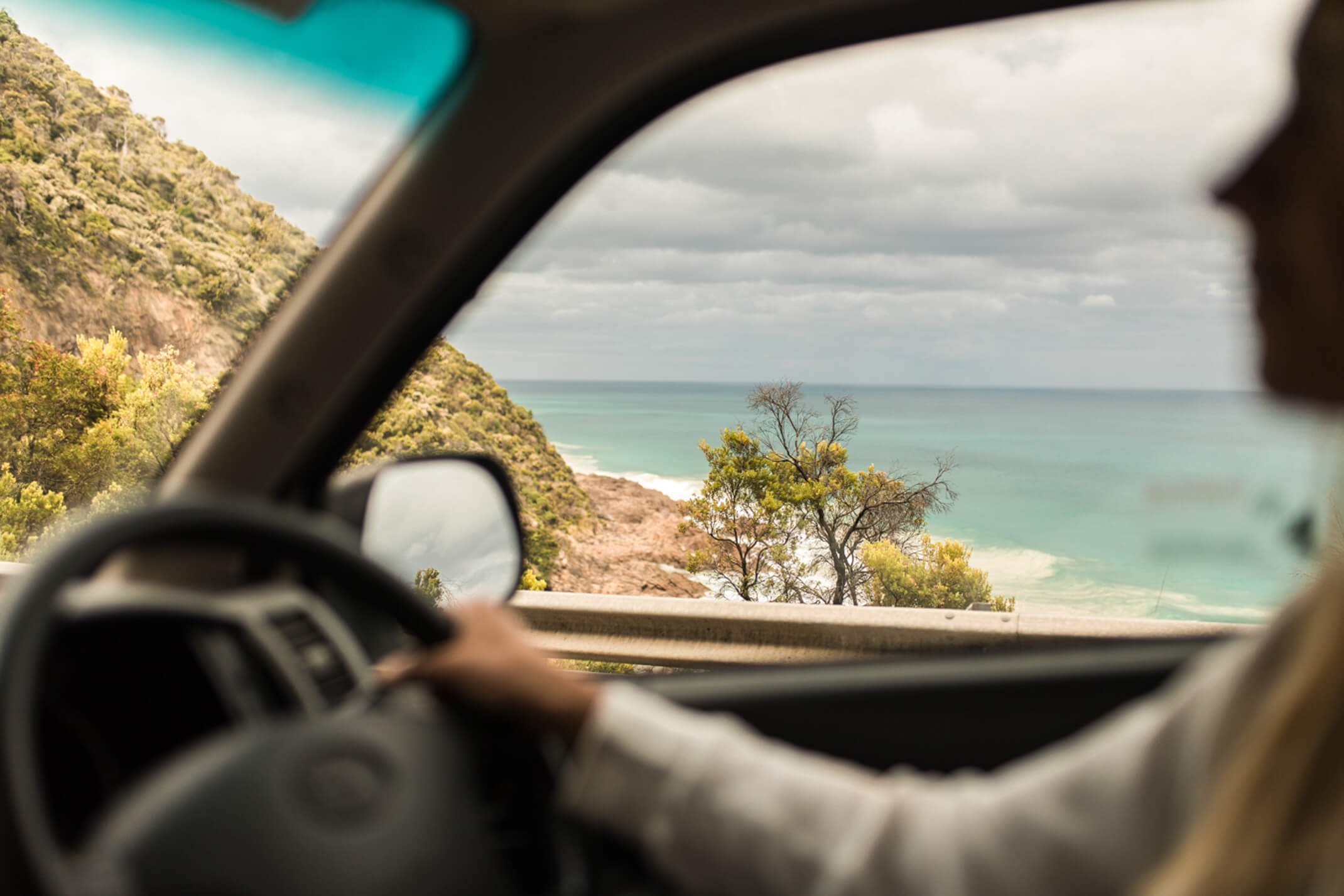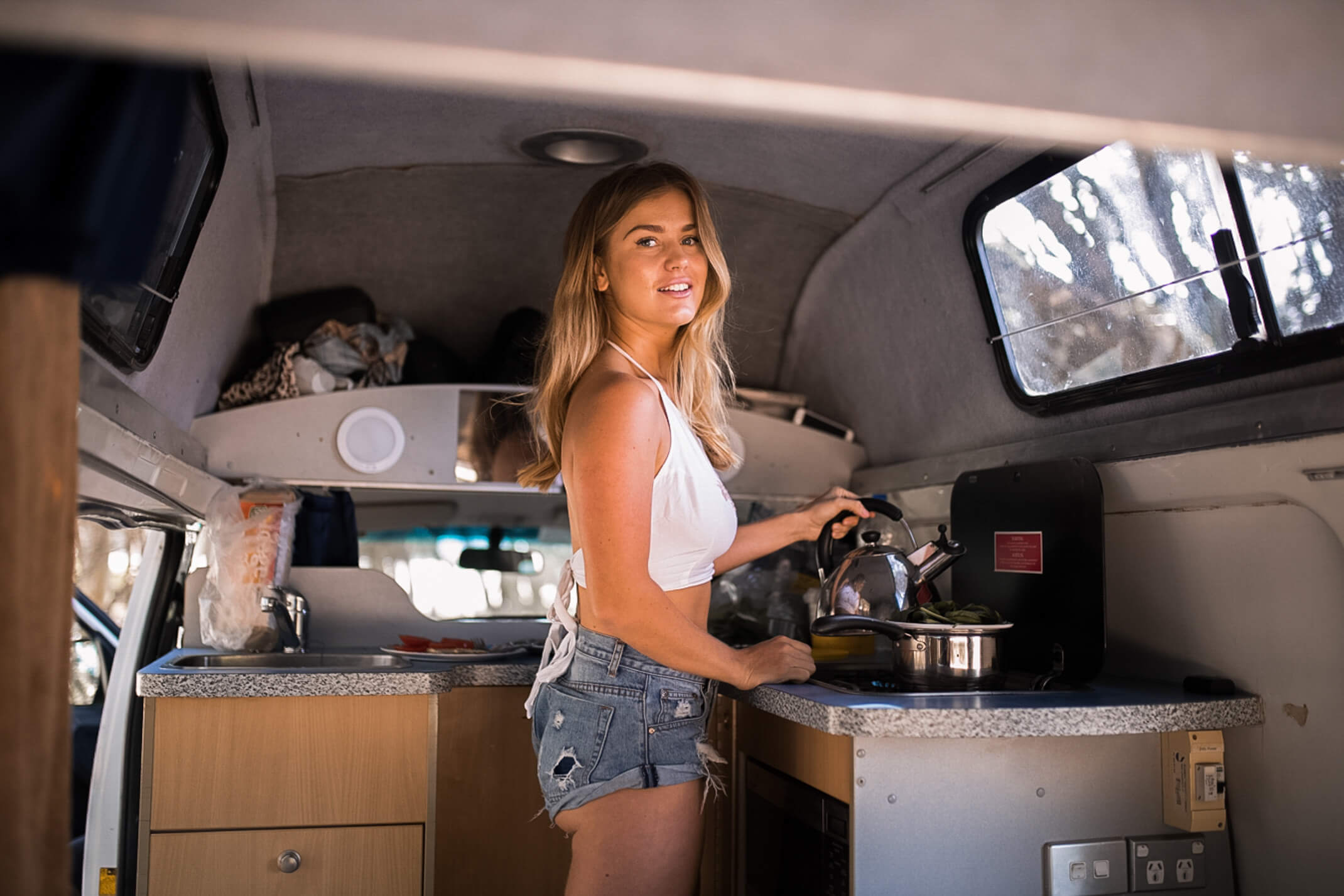 How much will it cost to rent a camper van in Australia or New Zealand?
This was by far the most frequently asked question, however, it's a tricky one to answer as the cost of a rental is heavily dependent on one main factor: the style of the van you'd like.
Do you want to go for a 'Meet the Fockers' style Winnebago motorhome, with a flat screen TV that sleeps 6?

Are you happy with something super small that seats and sleeps 2 people, no thrills and a super simple set up?

Would you prefer something directly in between (commonly known as a Hi-Top), in which you can stand up, there's a kitchen inside the van allows more space than a very budget model?
Of course, the style of the van will heavily dictate the cost, so it's important first to decide on which style suits your vibe. Once you've decided, it's time to look at the most affordable models within that range.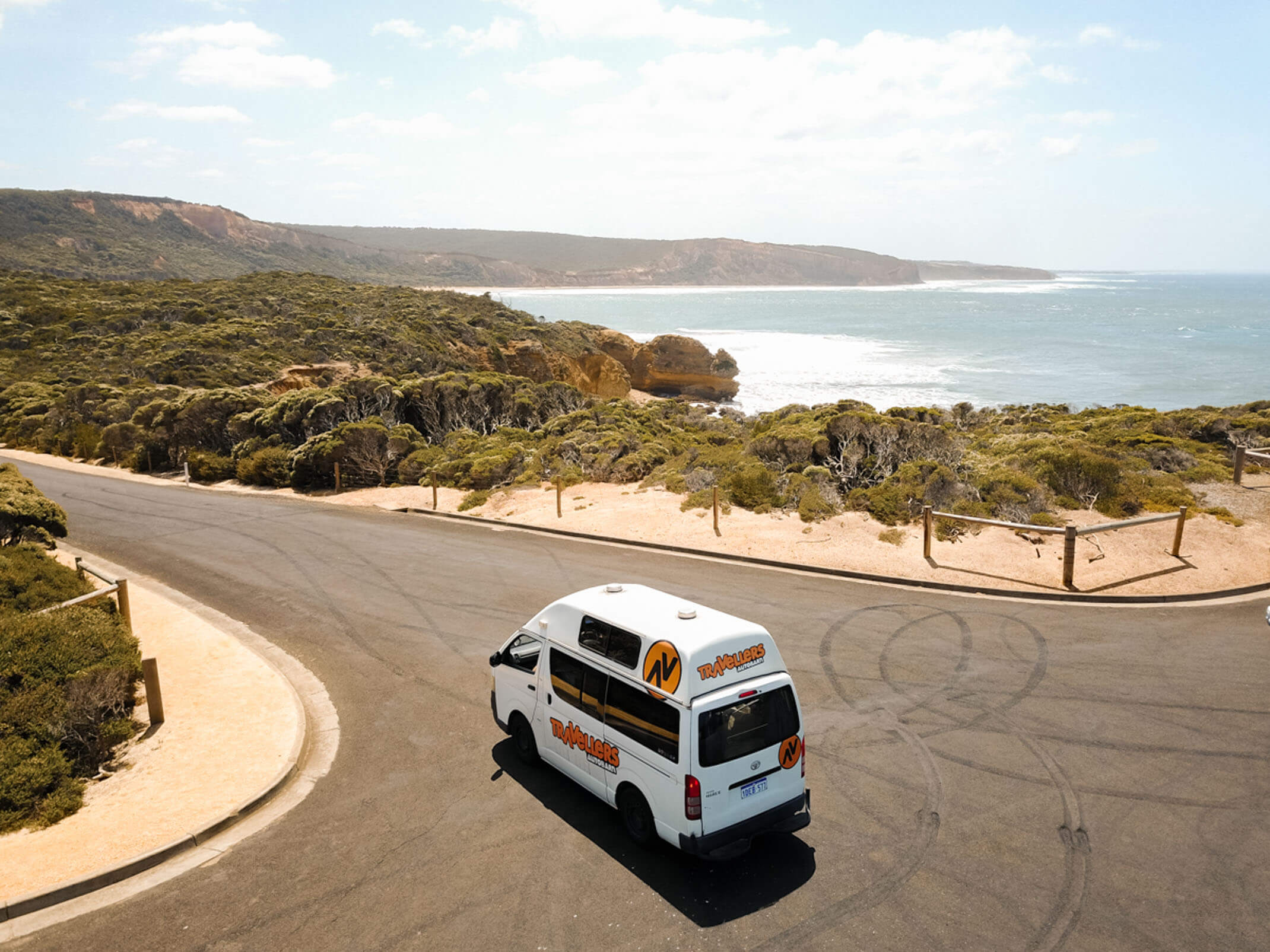 As you may already know, my friend Sammy owns and operates RatPack Travel. Think of him as a camper broker for Australia and New Zealand. He helps take the stress out of the 'shopping around' phase.
Feel free to get in contact with him. Once he has established your travel dates, locations and your camper style, he will make an online price comparison of EVERY van on the market and get back to you with the best-rated and most affordable models.
Once you are happy, RatPack will discount the online rate by at least 10%, making it cheaper than booking direct! It completely relieves the stress and best of all makes it cheaper for you!
You can submit your dates here to get started with your camper van adventure in either Australia or New Zealand.
Camper van FAQs
'Where do I park up in the evenings?'
The obvious place is in designated campgrounds, so you'd pay for a pitch for a night or two. Campgrounds always have hot showers, toilet facilities and a full kitchen set up. Most likely too, they'll have electric hook ups. Campgrounds are a legit home for the night with everything you need, but you're paying for it.
My favourite (you guessed it) has to be FREE-dom camping spots. Who doesn't like saving money and adding extra thrills to the adventure?
Not only does it save you money per night but it also gets you to the most beautiful untouched destinations which are often off the beaten track. You've paid for a camper so why not put that little gas hob to use and cook from your van.
Camping in the wild also fills your travel diary with funny stories that you often look back on thinking, 'What on earth were we doing there?'. You might remember the time that Lydia and I got woken up by a growling wild pig on the Great Ocean Road (just one example of the many memories I have on the road… I reckon I could fill a book).
'How old do you have to be to hire a camper van in Australia or New Zealand?'
As long as you are over 19 and have a full driving licence you are good to go! Some companies also have a policy allowing you to drive if you are 18. If you are wondering which company is best suited to your trip, I'd urge you to shoot your travel dates over to Sammy at RatPack.
'Can I pick up a camper in Sydney and drop off the same van in Cairns?'
Yes, this is super easy to do. All of the main companies have depots up and down the East Coast of Australia, so you don't have to pick up and drop off your camper van rental in the same place.
The main depots in Australia are Cairns, Brisbane, Sydney, Melbourne, Adelaide, Perth and Darwin.
In New Zealand the main depots are Auckland and Christchurch. There are also depots in Queenstown and Wellington. However, these deposits often charge a premium pick up fee. To keep costs down my advice is always to pick up and drop off in Auckland or Christchurch.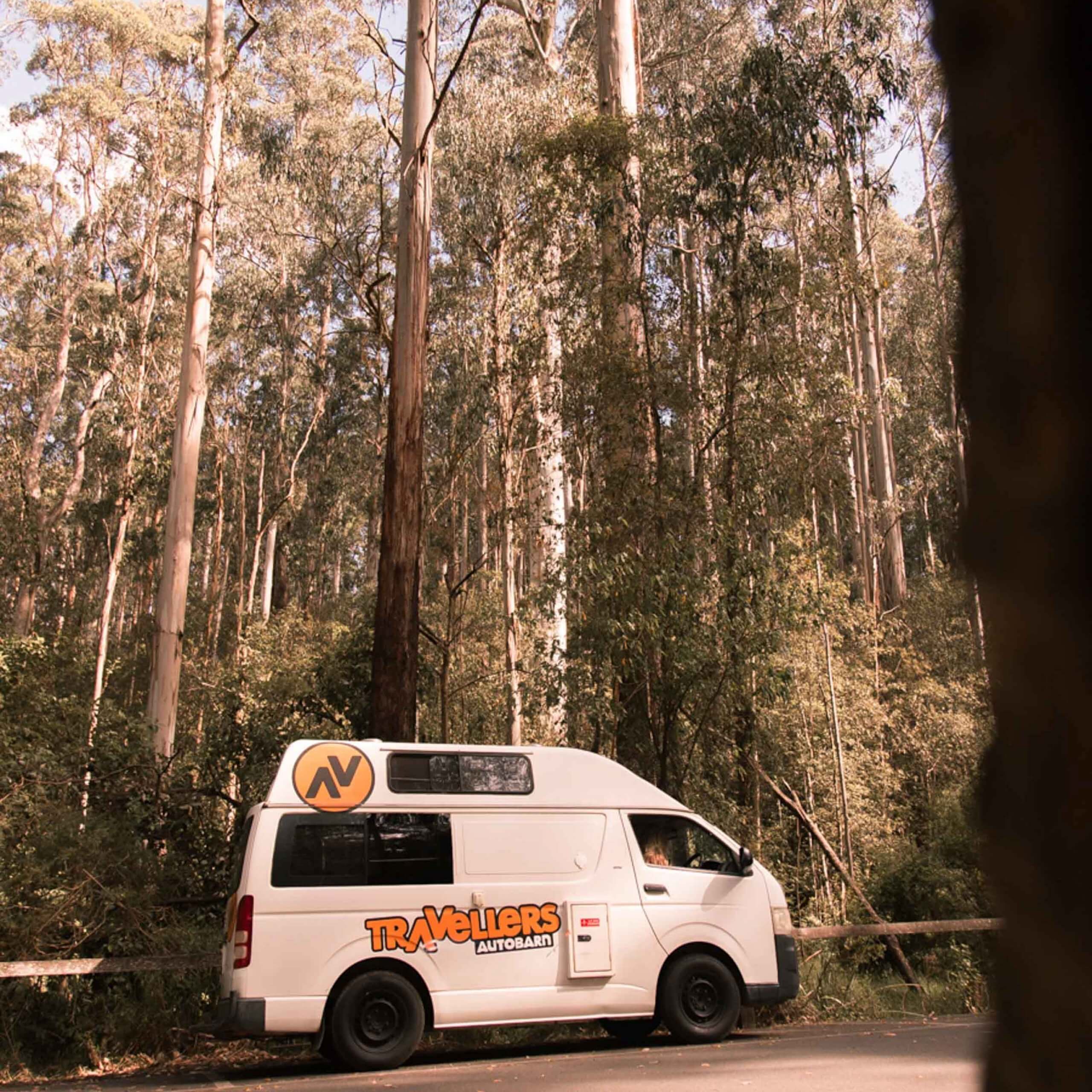 'What if I need the toilet when freedom camping?'
Unless you have a toilet in your van, you'll be 'wild weeing' or finding toilets on the road!
Honestly though, I've never seen anything like the facilities in both Australia and New Zealand. Every beach town has outdoor showers and toilet facilities. They are all free to use, so make use of them before heading off to your wild camp spot for the evening.
There are also public BBQs in each beach town too which are amazing. They are again free to use and they are always located in the most magical locations.
'How does the insurance work? Isn't it really expensive?'
All camper van companies in Australia and New Zealand offer their own insurance which you pay for per day for the duration of the rental. Typically the cost of this is around $30AUD per day. Every time I've hired a camper I've opted for this as it reduces your excess liability. This means if you damage the camper you won't be forking out lots of cash to the company.
If you opt NOT to take the insurance, you must put down a large bond at the start of the rental. The cost of this is between $3000 – $5000 (it ranges from company to company). If you return the camper undamaged at the end of the rental, this money is returned to your account. However, if any damage is incurred then the amount of damage is deducted from the bond!
Simply put, $30 AUD (£15) split between you and your travel buddy in order to reduce your liability to $0 is well worth it, in my opinion.
Have you hired a camper van in Australia or New Zealand?
What was your favourite road trip? I'd love to know!
Love as always and happy adventuring,
Did you find this post helpful? I'd love you to share it for me.
I can't do this without you.
Pin and save this blog post for later…