Located North of Central London, Camden is one of the quirkiest corners of London to explore. In fact, as a tourist, I'd pop it up there in the top 3 places to experience when visiting London. See my guide to Camden here.
In this post, I'm going to share with you a highlight of Camden, Kerb market. Kerb market is one of 15 London markets I'd recommend adding to your London bucket list, it's a haven for all your foodies out there.
Kerb market offers not only incredible food offerings but incredibly talented chefs but also diverse offerings too. The idea behind Kerb came from Petra, the founder, wanting to seek out the most exciting street food talent around and to bring them all under one roof. Kerb was actually initially launched in Kings Cross but I have to say, Camden is a gorgeous location for it.
Grab your favourite dish(es) and sit along the Canal in the sunshine. Don't miss Kerb if you're heading to Camden!
Dining at Kerb Camden Market, London
Markets, be it selling food, clothing, spices, niknaks or furniture, make me REAL happy.
From right inside and from the tip of my toes to the end of my fingers.
The way markets bring together a variety of different cultures, tastes, preferences + creativity into a concentrated space is nothing short of exciting and I find the energy infectious.
The foods and products sourced from all over the world remind me of places I've visited on my travels and inspire me to travel to new places.
The people within markets, particularly sellers, are always friendly, interesting and just peoples people. You can guarantee good conversation, stories being shared and smiles being cracked.
Markets bring people together and KERB Camden Market is no exception.
KERB Camden Market is a food and drinks market based, you guessed it, in the heart of Camden.
Most easily accessed via Camden Town tube station, you'll simply need to walk up in the direction of the famous Camden bridge, towards The Stables entrance and just before, you'll see this gorgeous gateway…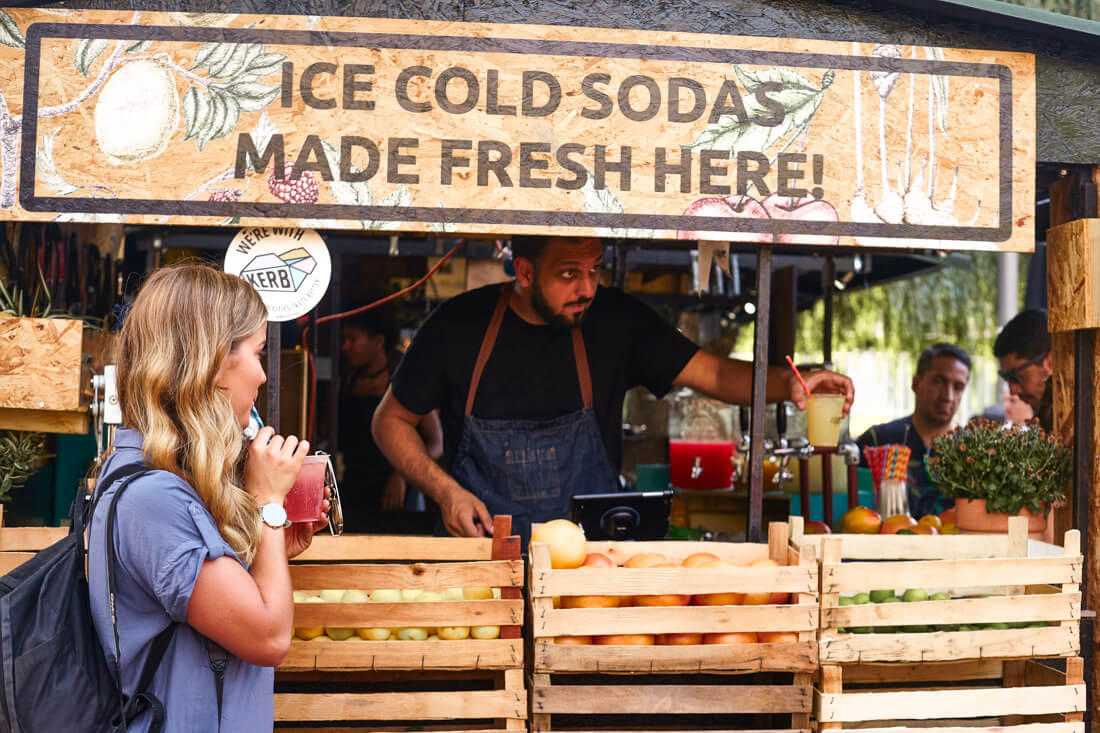 And the best thing?
KERB Camden Market is open 7-days a week!
Monday – Thursday 11 am-6 pm
Friday – Saturday 11 am – 10 pm
Sunday 11 am – 7 pm
HAPPY DAYS!
I would highly recommend coming down, the food is crazy good and there are so many shops and beautiful walks within close proximity to combine it with for a gorgeous day out.
Have you been to Camden before?
What were your favourite spots? I'd love to know!?
Love as always and happy adventuring,
Did you find this post helpful? I'd love you to share it for me.
I can't do this without you.
Pin and save this blog post for later…