As you may well know, I spend a considerable amount of time exploring far flung corners of the world and, to be honest in the last few years particularly, avoiding London. Though London is technically my home (it's where I rent my apartment), I have done a good job of telling myself that the fast paced, relentless lifestyle, lack of mountains and limited outdoor adventure in London is not for me.
But London is insane. It really is and I kick myself for not talking more fondly of it to fellow travellers.
I've become so accustomed to the extensive amount of opportunity, fun, nightlife, adventure and landscape on my doorstop that I've kind of forgotten how amazing it is.
So before I find my home in the mountains, I decided at Dubai airport last week that I would absolutely make the most out of living in the centre of one of the most sought after cities in the world and I would make a bucket list of fun adventures and nights out to go on this year.
My flat mate and I completed this list as we waited to board our flight back to London from Dubai and it went down a storm on my Instagram stories so I figured I'd pop it on my blog for you to use whenever you need a date night idea or a change of scenery…
My fun bucket list for London…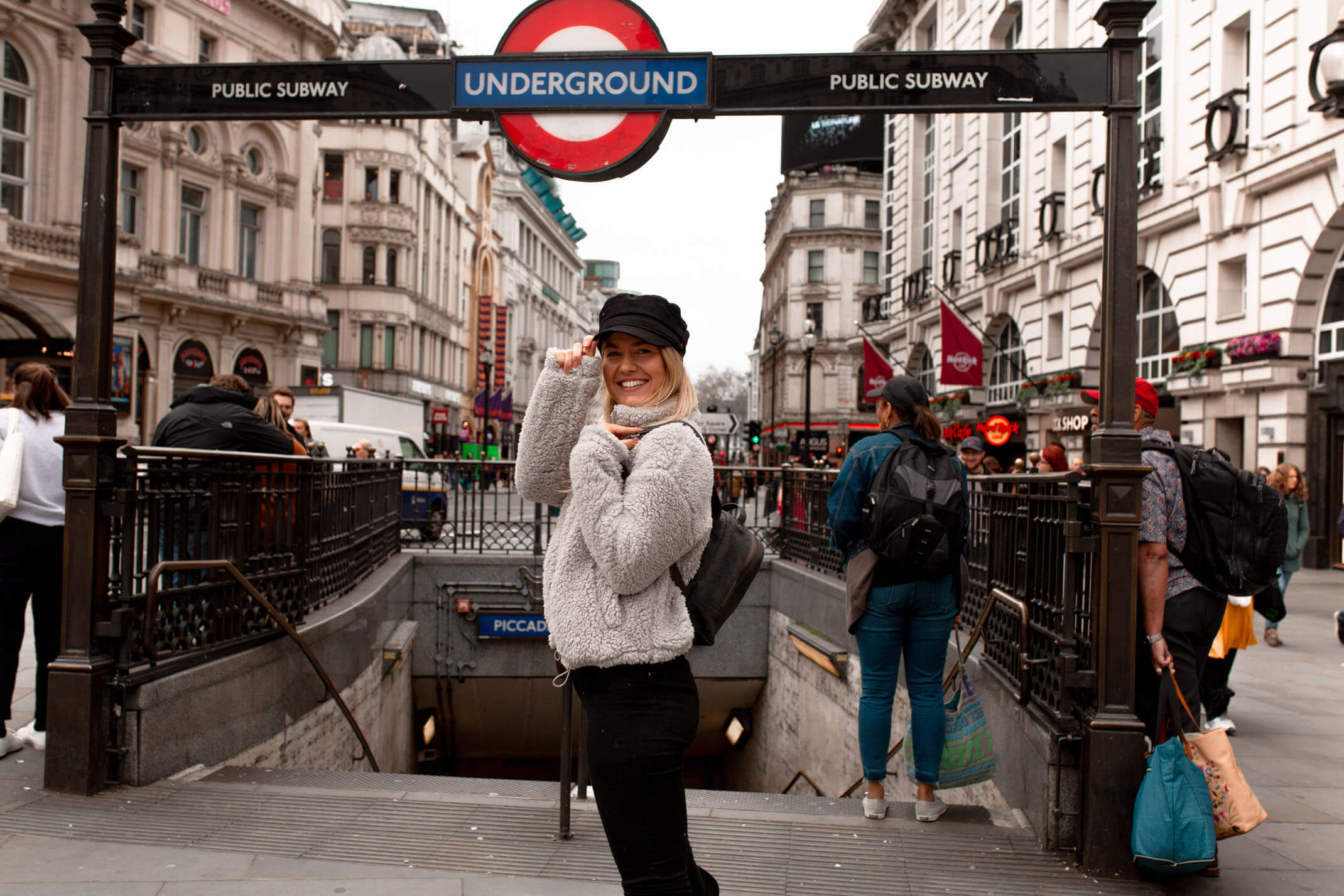 1. Go to a life drawing class
2. Dress up, have dinner and watch a show in the West End
3. Pack the car on a Friday and go camping for the weekend
4. Go to a speed dating night for lols with a friend
5. Go to a Bingo night
6. Grab tickets to a London football match and have a few bevvys
7. Go to a comedy club show
11/03 – I went to The Top Secret Comedy Club on a Monday where we paid just £1 to watch Comedians try out new material.
8. Take a cooking class in your favourite cuisine
9. Then host a dinner party and cook the cuisine for your friends
10. Go wine tasting / gin tasting
11. Pack a weekend bag and head to the airport. Grab random tickets to somewhere in Europe for the weekend!
Check out 10 European weekends you must go on here.
12. Stand up paddle boarding yoga at Hyde Park
13. Go to an escape room
14. Go on an evening cruise down the River Thames
I did this one with City Cruises last year.
15. Choose a new language and enrol in a course
16. Watch the sunrise in London
17. 'Keeper for a day' experience at London Zoo
EPIC experience. See the blog post from my experience here
18. Go Kayaking on the Thames
WHO KNEW! Such a fun adventure for London. See what my experience looked like here.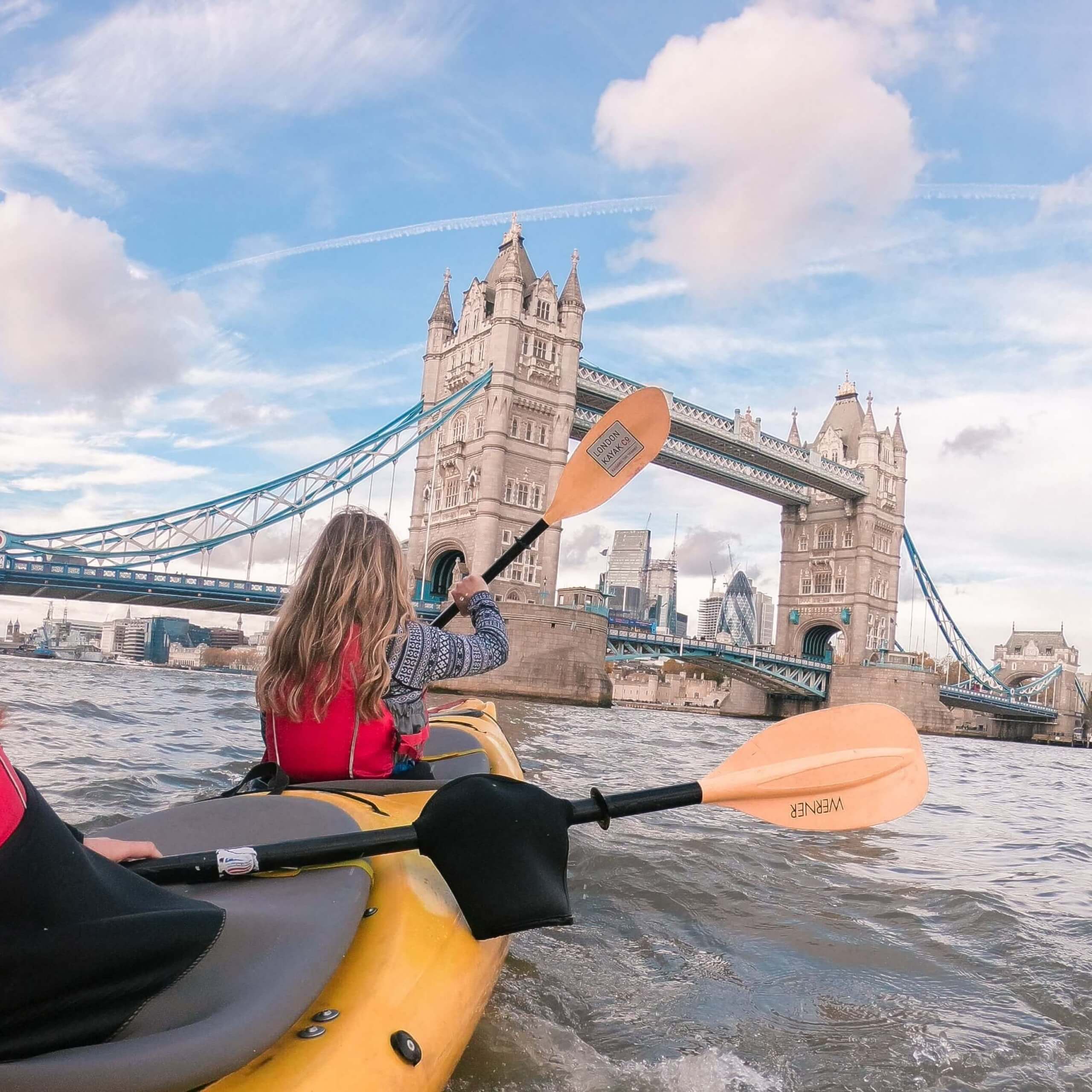 19. Hire some Roller Skates and skate through Hyde Park
I did this last year and hired some skates from SlickWillies (right next to Hyde Park).
20. Have afternoon tea on a red bus as you do a tour of London's landmarks
The perfect way to take a visitor around the sights of London in style or to treat a loved one. See my blog post here.
21. Book a karaoke booth for an hour with your friends
22. Do a London bottomless brunch
23. Play a game of mini-golf with food and drinks at Swingers
24. Eat your way around Borough market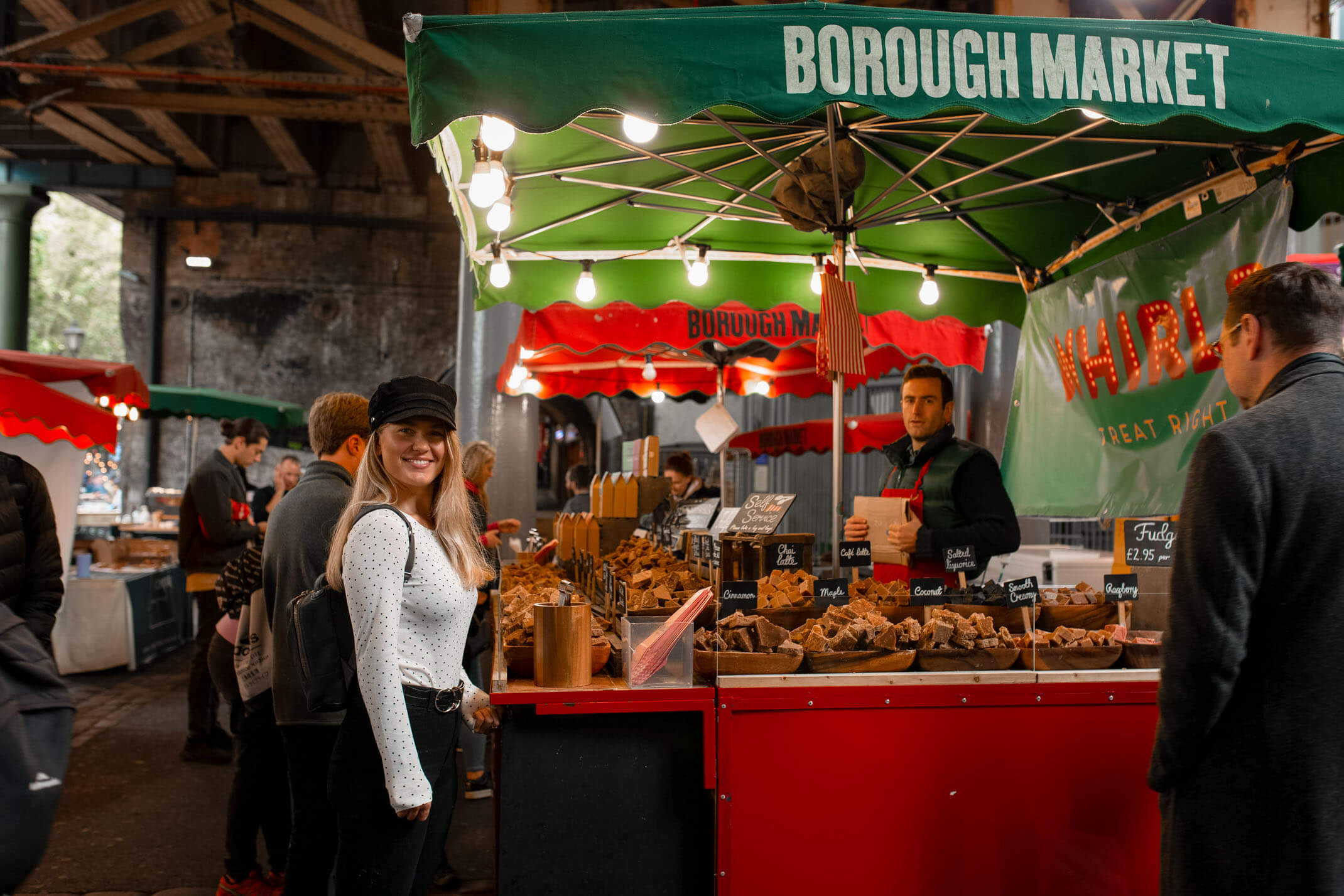 25. Do a bar crawl for the day using London Buses
26. Do an open top bus tour of London's landmarks (be a tourist)
I did a tour of London's landmarks with a hire car here.
27. Volunteer at a soup kitchen
28. Climb the 02 arena
29. Take a sunday in East London and wander through Columbia Road flower market
30. Go to a salsa / dance class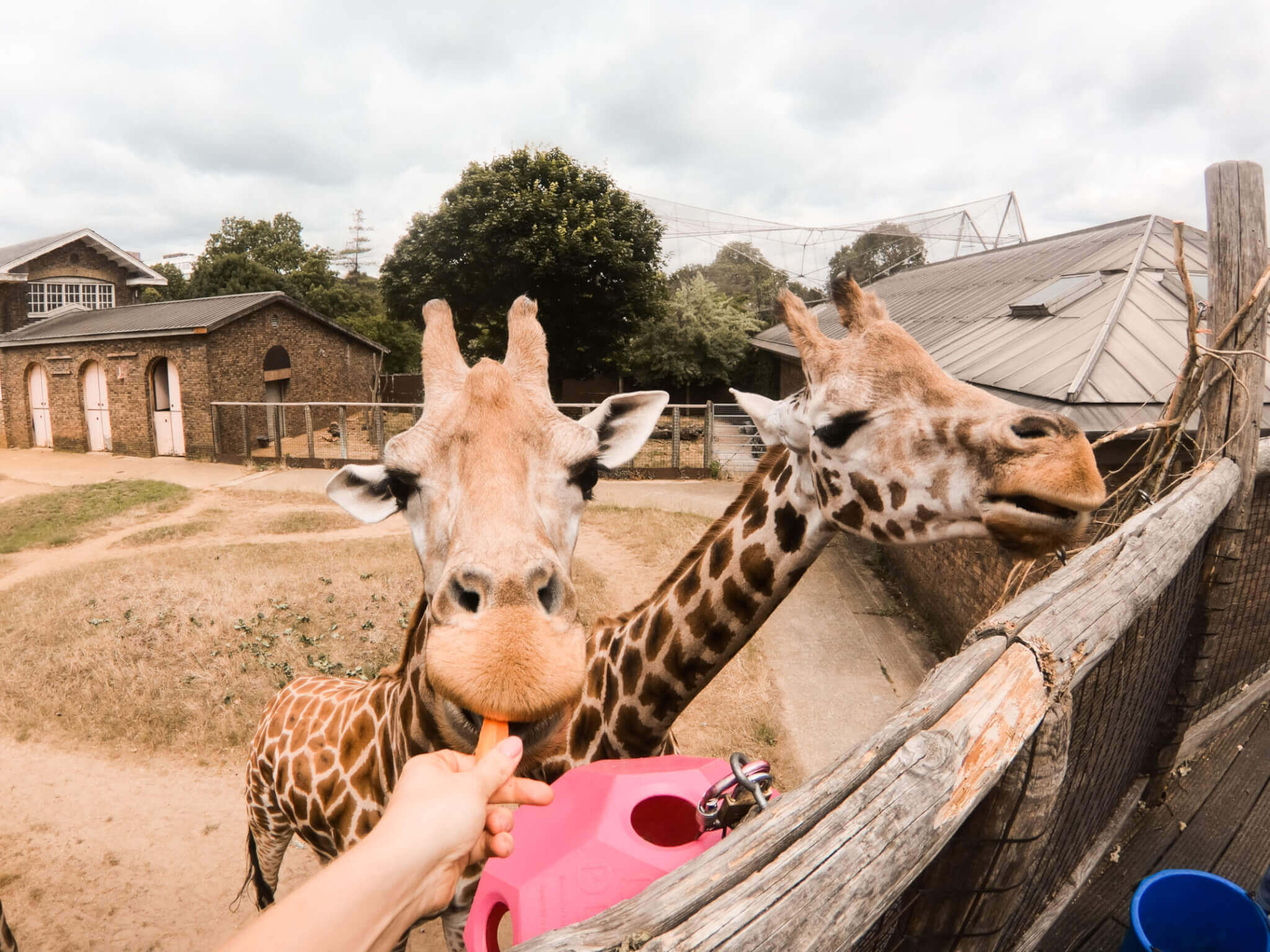 Have you been to London?
What were your favourite things to do? I'd love to know!
Love as always + happy adventuring,
Did you find this post helpful? I'd love you to share it for me.
I can't do this without you.
Pin and save this blog post for later…