Canberra is Australia's capital, and one of few planned cities in the world, with its ultimate layout being the product of an international design contest. This well thought out city often tends to be overlooked by travellers, hailing from either near or far, and a visit here will have you quickly discover that those people are missing out. There are so many fun things to do in Canberra, and it's definitely worth a stop if you're backpacking in Australia, solo travelling in Australia, or heading out on an Australia road trip.
Canberra is often not visited by backpackers who tend to favour the East Coast, but that's not to say that the best things to do in Canberra aren't worth a visit. From sightseeing in Australia's capital and visiting museums, war memorials and Parliament House to visiting the stunning scenery at Tidbinbilla Nature Reserve or Jerrabomberra Wetland, there's plenty of adventure to be had!
It is easy to spend at least a week exploring Canberra and its surroundings, not to mention the side-trips you can do on the way to and from Sydney, such as the Wombeyan limestone caves in Wombeyan Karst Conservation Reserve, or the pretty coastal towns, such as Kiama. The best option is to drive via the inland route on the way to Canberra, and take the coastal roads on your return (or vice-versa), making the most of your campervan hire from Sydney.
In this Canberra travel guide, you will find a collection of the best "must see and do" activities and attractions.
Other travel guides you might find useful…


Getting to Canberra…
Although there is an airport located in Canberra, Sydney is the busiest airport in Australia, and is frequently used as a gateway city into Australia's East Coast. Being such an accessible destination, it is a great place to commence a road trip in Australia, and you'll have plenty to keep you busy before you explore beyond.
The drive from Sydney to Canberra is only a few hours, making it perfect for either a weekend getaway, a stop en route to Melbourne, or as your dedicated holiday destination.
The most convenient way to journey through Australia, is by means of a campervan hire. One of the many advantages being that you get to experience the stunning, ever-changing landscapes, but also, you have the freedom to stop whenever you like to see sights and attractions discovered along the way. Having your accommodation and amenities already sorted, means nothing to worry about if you decide to spend an unplanned extra night here or there.
See more day trips from Sydney here.
Where to stay in Canberra?
There are several campgrounds in close proximity to the city, however, the Alivio Tourist Park which is just 4kms outside of the city centre, has consistently great feedback. They also offer ensuite sites, in case your campervan rental does not have its own amenities, and all their sites are powered.
For other options in the area, the free smartphone app "Discovery Roadtrip", is a great resource to search for campgrounds, attractions and restaurants.
Places to eat and drink in Canberra…
Tu Do Vietnamese Restaurant – Sargood Street, O'Connor

Breakfast at Gather Café – Mort Street, Braddon

Pizza at Briscola Italian – Alinga Street – there are a variety multi-cultural options in this one location, so there are lots more places to eat in Canberra in this area if you don't fancy Italian!

An Nguyen Vegan restaurant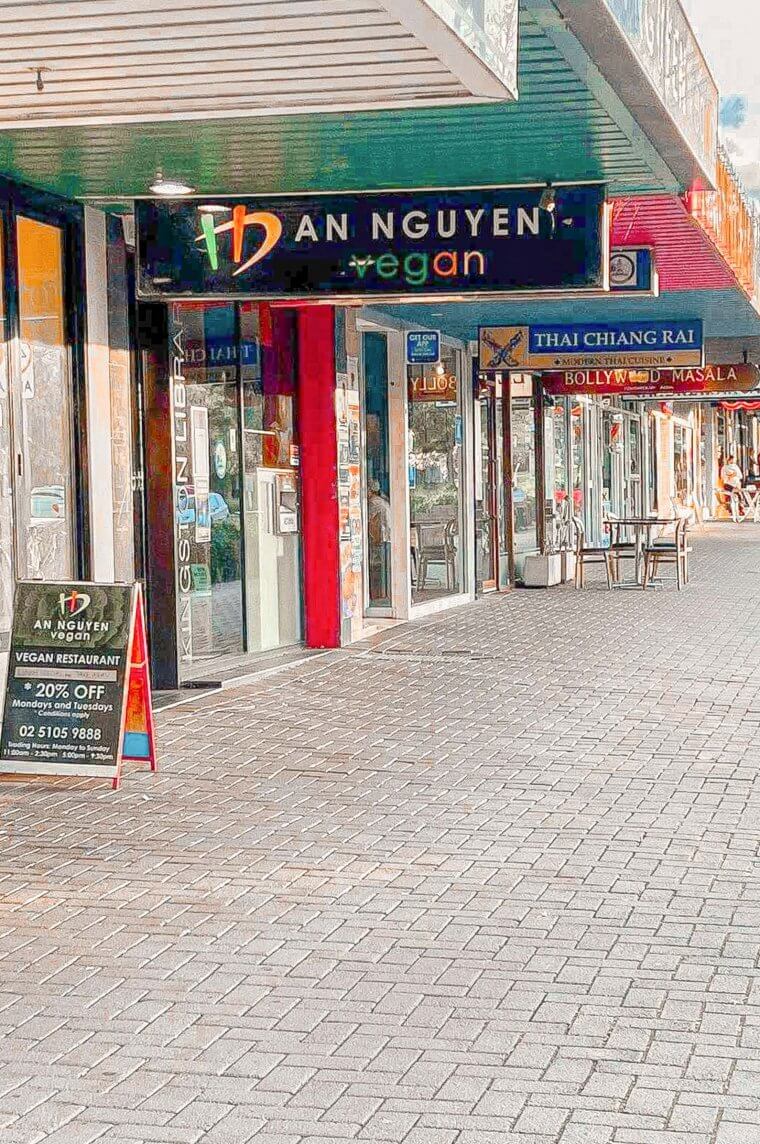 The best things to do in Canberra...
1. Australian War Memorial
This huge museum, and shrine to Australians who lost their lives at war, contains a huge collection of military history, displays and galleries. One of the best things to do in Canberra is to learn about Australian war history here. There are some interactive exhibits and guided tours are available, with something to hold the attention of any aged visitor. Outside the building, the pretty scenery is dotted with relic artillery and commemorative statues.
This man-made lake in the middle of Canberra, creates the picture-perfect setting for the monuments and sculptures that are located here, such as the National Police Memorial. Black swans gracefully glide across the water, and the lush green grass lining the tidy pathways welcome you on a walk. Head over the Aspen Island footbridge and be captivated by the impressive, 50 metre high, National Carillon.
3. Tidbinbilla Nature Reserve
Located a scenic 40-minute drive from Canberra, the Tidbinbilla Nature Reserve houses a menagerie of native wildlife. This sanctuary is dedicated to conservation and has several breeding programs for threatened species. One of the best things to do in Canberra (well, nearby, anyway) is to go walking here and see the wildlife. The beautiful walking tracks inside the reserve wind you around their five ponds, homestead ruins and past the many residents, such as platypus, emus, koalas, kangaroos and many species of reptiles and birds.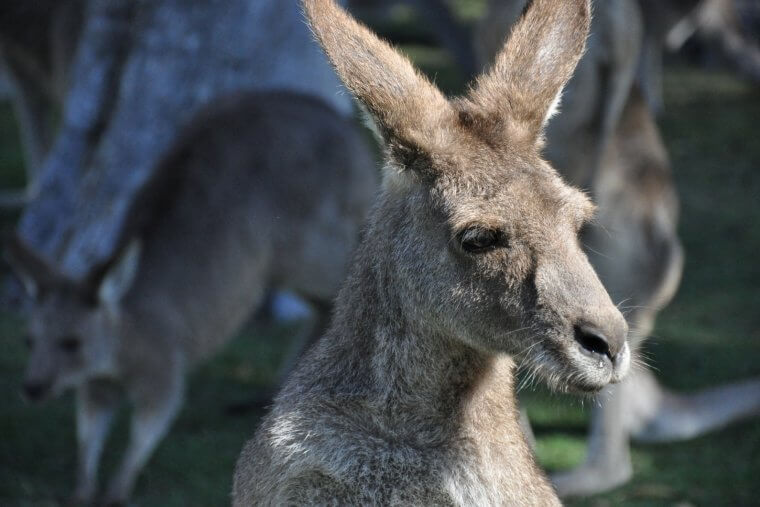 Questacon is a dedicated science museum, which may sound boring, but the look of wonder and excitement on the faces of the children visiting here, would tell you otherwise. Trust me, it's one of the things you must do in Canberra. There are interactive rooms and activities, robots, an earthquake demonstration and even a tornado generator. There is also a great little shop here, with many science-related games and toys available to purchase.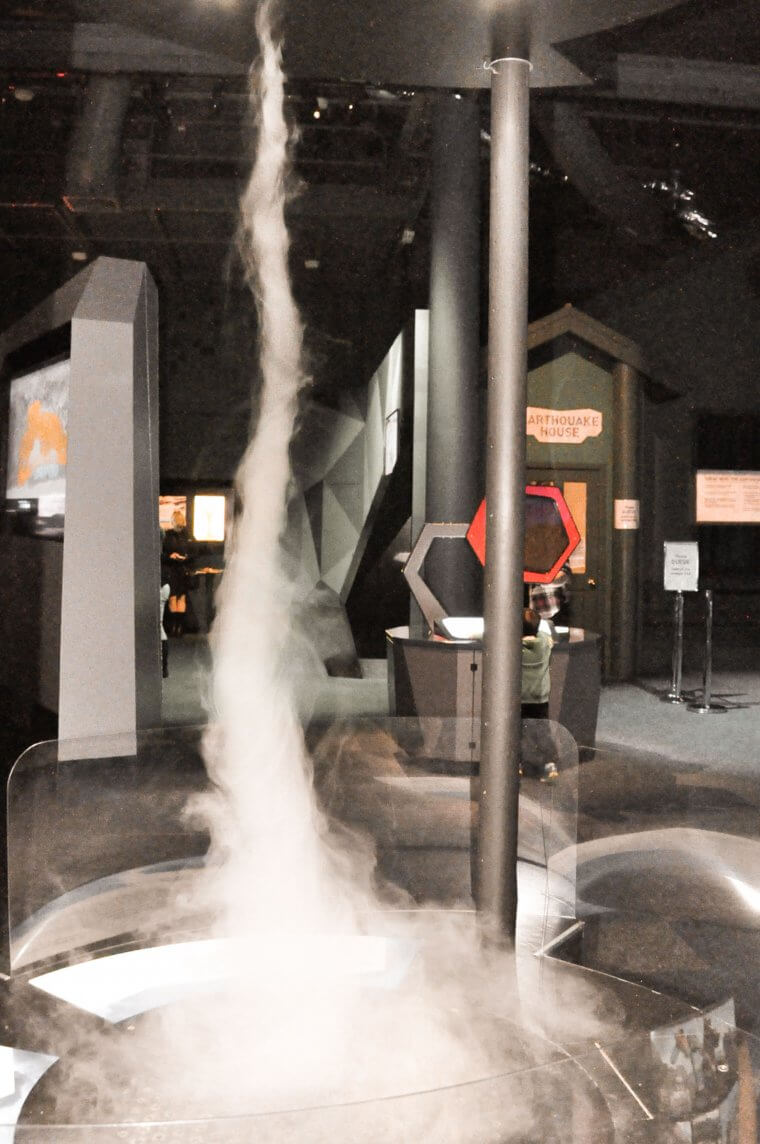 Entry is free, and no visit to Canberra would be complete without the obligatory visit to Parliament House. The building itself is beautiful, as is the Lego replica on display. You can join a tour, which is informative and guided by very friendly staff who work here, or you are free to explore on your own. The art displayed throughout is filled with history, and there is a café on site to stop for a meal or a cup of coffee. It's one of the places to visit in Canberra that you cannot miss!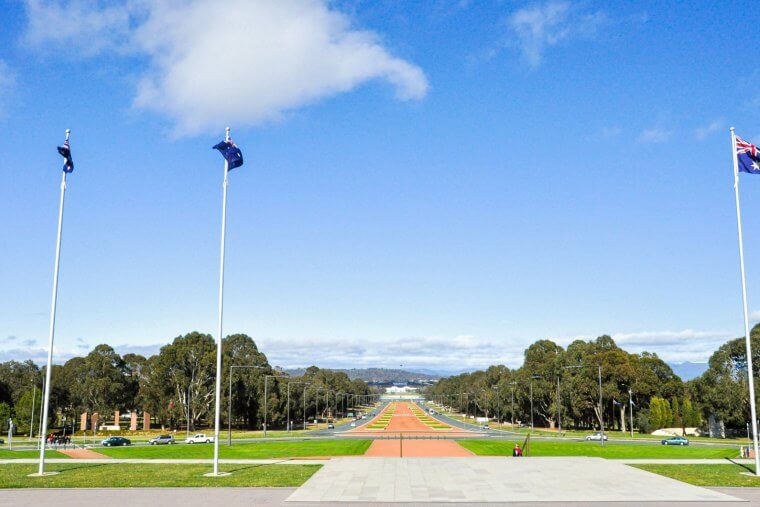 If you're looking to get out of the hustle and bustle of the city, one of the best things to do in Canberra is to visit the Truffle Farm. It's a lovely rural farm where you can hunt for truffles and enjoy a variety of truffle inspired dishes, prepared by their talented chef. There is also a selection of truffle products available to purchase and take home.
Wine tasting should be on any Australia bucket list! This boutique cellar door winery and art gallery is just a 15-minute drive outside of Canberra. Here you can purchase some local wine, enjoy a cheese platter or share a glorious gourmet food & wine experience.
8. The National Dinosaur Museum
One of Australia's largest permanent dinosaur exhibits, you can see over 300 fossil and skeleton displays, and the collection here continues to grow. One of the best things to do in Canberra is to pay a visit – I mean, who doesn't love dinosaurs?! Walk through the gardens and spend some time with "Stan", Canberra's famous Tyrannosaurus Rex.
9. Australian Institute of Sport
Immerse yourself in Australian sports history through a variety of interactive displays. View the special exhibit of sports memorabilia and visit the souvenir shop to purchase a keepsake of your visit.
10. Canberra Shopping Outlet Centre
Grab a bargain with outlet pricing on brand name fashion, including Nike, Tommy Hilfiger, Oroton and Calvin Klein, as well as home maker stores such as TK Maxx and Harris Scarfe.
11. National Portrait Gallery
This gallery is dedicated to creating awareness and appreciation of Australian history, identity and culture, through portrait art, and one of the best things to do in Canberra is to visit. There are a variety of mediums used throughout the exhibit, including photography, sculpting and paint, and informative explanations accompanying each piece.
12. Jerrabomberra Wetland
If you want to get out in nature, one of the best things to do in Canberra is to head out to Jerrabomberra Wetland. It's one of Australian Capital Territory's most valuable wetland nature reserves, providing refuge to many native birds, such as the Kingfisher, as well as species migrating through. Enjoy a bird-watching stroll through this natural wonderland, there are three easy walking trails to choose from.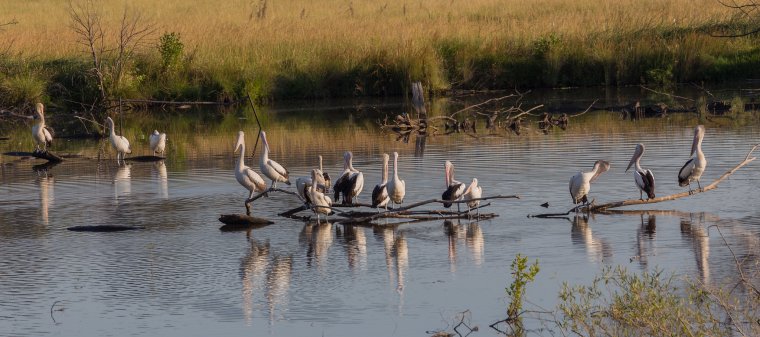 13. Royal Australian Mint
One of the best free things to do in Canberra (even the tour is free), the Royal Mint is the only producer of Australian coins. Watch how they are made and then mint your own coin to take home, available from the onsite gift shop.
14. Australian National Botanic Gardens
If you're a plant lover, this is definitely one of the most fun things to do in Canberra. Representing the diversity of Australian flora, these beautiful gardens exhibit plant-life from a variety of environments, such as arid and alpine. The botanists also assist with conservation of endangered plants, by cultivating them to avoid future extinction.
15. Old Bus Depot Markets
This must visit Sunday market is located inside a retired bus depot and one of my favourite places to visit in Canberra – especially if you love food and a good bargain! There is a huge variety of stall offerings, including food, produce, art, craft, clothing and jewellery.
16. Namadgi National Park
Located 40km outside of Canberra, the Namadgi National Park provides a wealth of hiking opportunities, from beginner walks to advanced treks. One of the best things to do in the Canberra area is to grab your boots and go hiking! This picturesque section of bushland wilderness is huge, covering almost half of the ACT's area.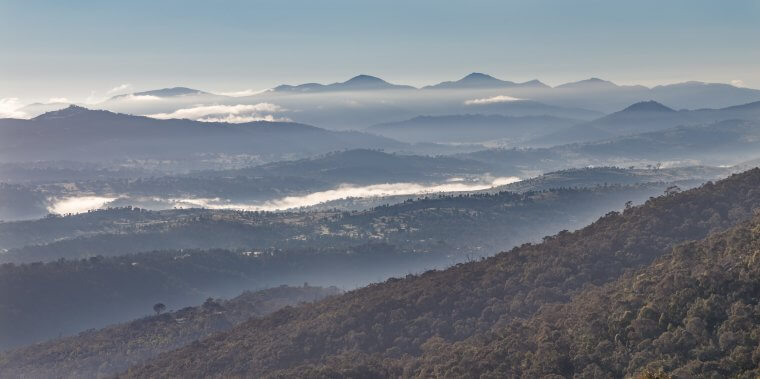 A gallery and an art studio, the Glassworks offer classes or general public viewing of their running workshops. If you don't have time to take a class and make your own, you can purchase one of their stunning creations in their foyer shop. Definitely one of the best places to visit in Canberra if you love being creative!
If you are lucky enough to visit between mid-September to mid-October, Floriade takes place annually and is a celebration of all things Spring. Both community gardens and Commonwealth Parklands provide a utopia of colourful flowers to appreciate. This flower festival is also one of the best free things to do in Canberra, as there's no entry fee!


If you aren't wishing to end this journey back in Sydney, you may consider an itinerary that continues to Melbourne or Adelaide. If you hire a campervan one way, you can see more of Australia without any back-tracking.
We hope you found some of these things to do in Canberra helpful with planning, or even just inspiring, your next holiday in Australia.


What are your favourite things to do in Canberra?
Where are the best places to visit in Canberra? Anything you'd add to this Australia travel guide?
Love as always and happy adventuring…
Did you find this post helpful? I'd love you to share it for me.
Pin and save this blog post for later…