Sydney is one of the most popular and the most beautiful cities in the world to visit and it's really not hard to see why. In this Sydney travel guide, I am going to take you through everything you need to know before visiting, to help you with planning your adventure down under. From the best places to visit in Sydney to the best things to do in Sydney, you'll be fully prepared for visiting Sydney while backpacking Australia in 2022 by the time you reach the end of the post.
If you've never been to Sydney before, you're in for a treat. Sydney is no ordinary city. Why? In my eyes, it's the immersion of beach culture and outdoor living (with over 100 beaches) that it so elegantly offers on the side of its thriving CBD. Sydney is an absolute vibe and when it comes to city living. If you thrive on city living, Sydney is up there delivering the best kind. Visiting Sydney is up there with some of the best things to do in Australia!
Sydney is the capital of New South Wales (NSW) located on the Southeastern coast of Australia and is the gateway destination for a lot of people entering Australia. Sydney is also a popular city to end an adventure down under… with a bang (NYE fireworks to be specific). It's one of the best places to visit on the East Coast for a whole host of reasons.
For most, a trip to Australia is a once in a lifetime opportunity and so checking off everything on your bucket list is a must whilst you're here. Sydney holds a number of attractions/events that show up on most peoples bucket lists including the Sydney Opera House, Sydney Harbour Bridge, Bondi Beach and most definitely the NYE firework spectacle in the harbour. And that's without mentioning the countless day trips from Sydney that are on offer, such as the Blue Mountains or the Hunter Valley! So it's a destination to get a little prepared for when you're backpacking Australia, hence this Sydney travel guide.
I have personally been to Sydney on 5 separate occasions and so I feel ready to help you plan your time in Sydney and to share with you this complete Sydney guide.
Question is, are you ready?
Other posts that may help you plan your trip to Australia: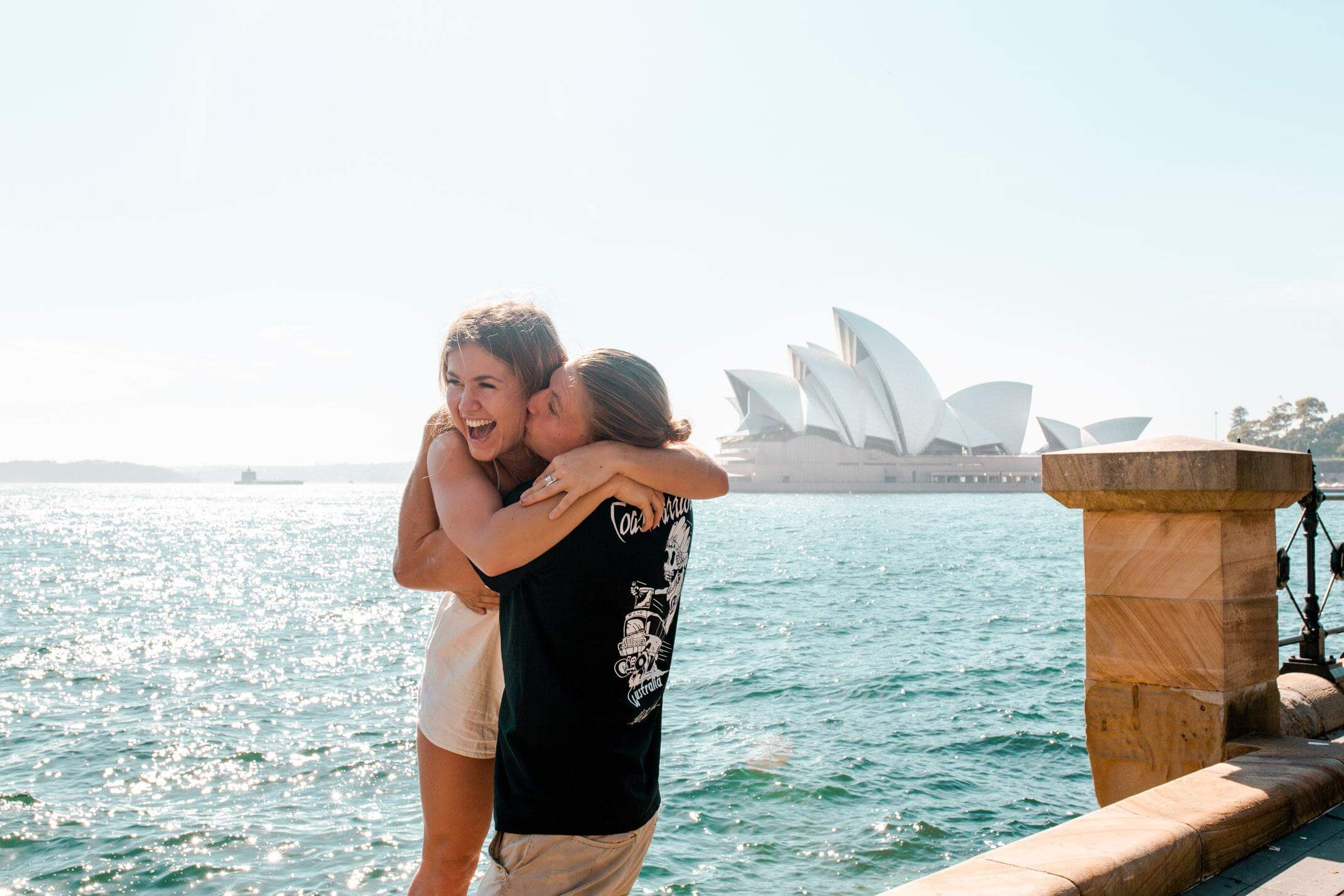 A complete guide to Sydney, Australia
Getting from Sydney airport to the city centre
Sydney airport isn't far from the CBD, around a 25-minute drive in fact. The best / easiest mode of transport totally depends on where you're staying, how much luggage you have and how much patience you have haha.
From the airport you have a few options:
Taxi from the airport
Uber from the airport
The cheapest option is the train which runs every 10 minutes from the airport terminals into the CBD.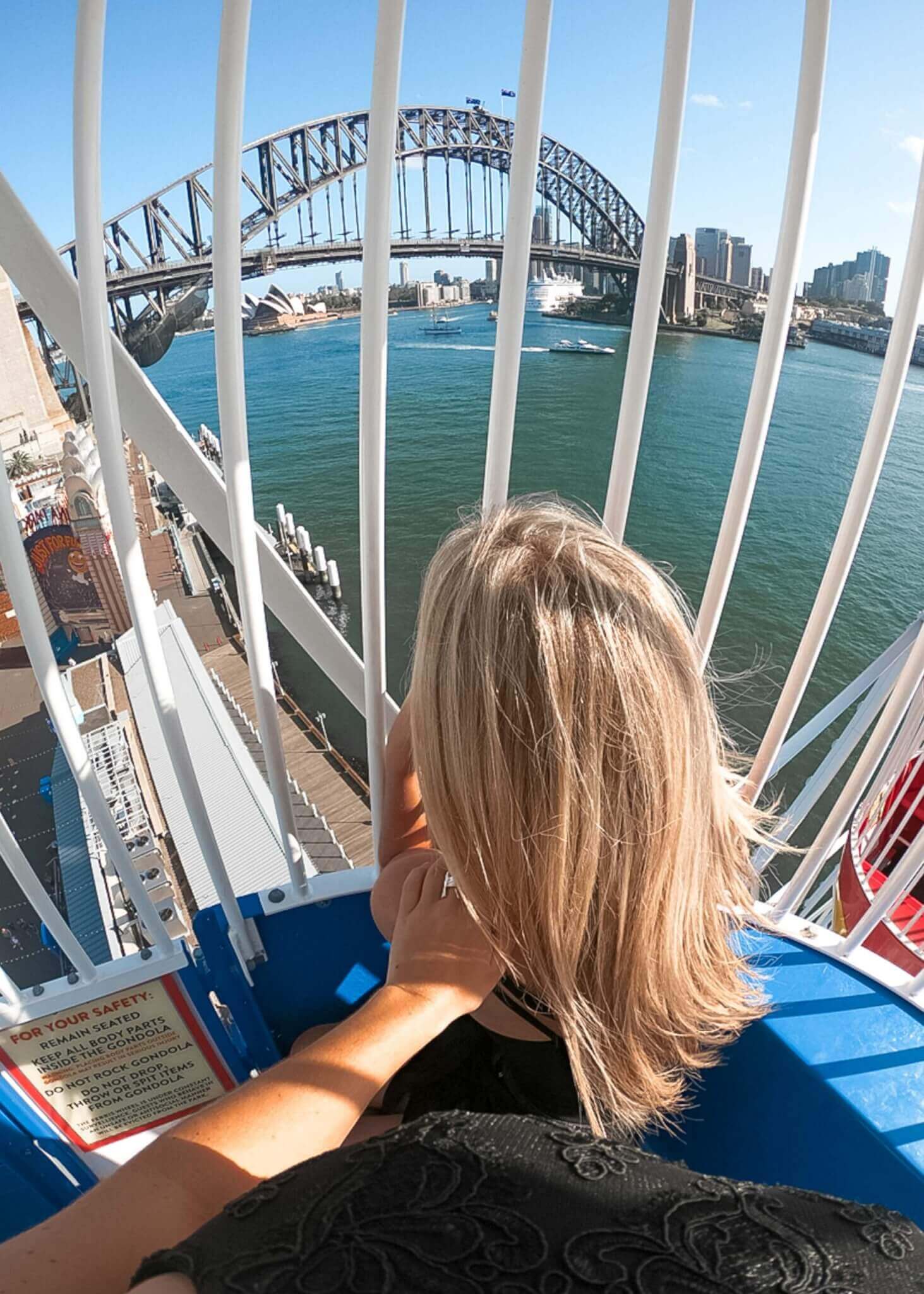 Budgeting for Sydney…
Cities always tend to present a higher cost of living than out in the suburbs and beyond. Sydney is no different. It can be an expensive destination while you're backpacking Australia but it's worth every penny. You've got your boujee hotels and swanky restaurants for sure but you've also got backpacker hostels and happy hours dotted everywhere. There are free walks, so much sightseeing and plenty of ways to soak up Sydney's beauty without denting your wallet too much.
In my eyes, there's always a deal to be found, even in the most expensive cities in the world. It lies in your willingness to find it.
Example prices in Sydney:
$20 City Airport Train to Circular Quay from airport using Opal card
$6-10 for a spirit or mixer (look for happy hours!)
$8-14 for a meal out in a cafe. Check out places for brunch in Sydney here.
$65 2 hour surfing lesson
$200-250 Sydney Bridge Climb
$19 Sydney Pylon lookout (cheaper version of the Bridge climb)
FREE – Coogee to Bondi Beach walk
$12-18 cocktail at the Sydney Opera House bar
Find out more about budgeting for backpacking Australia here.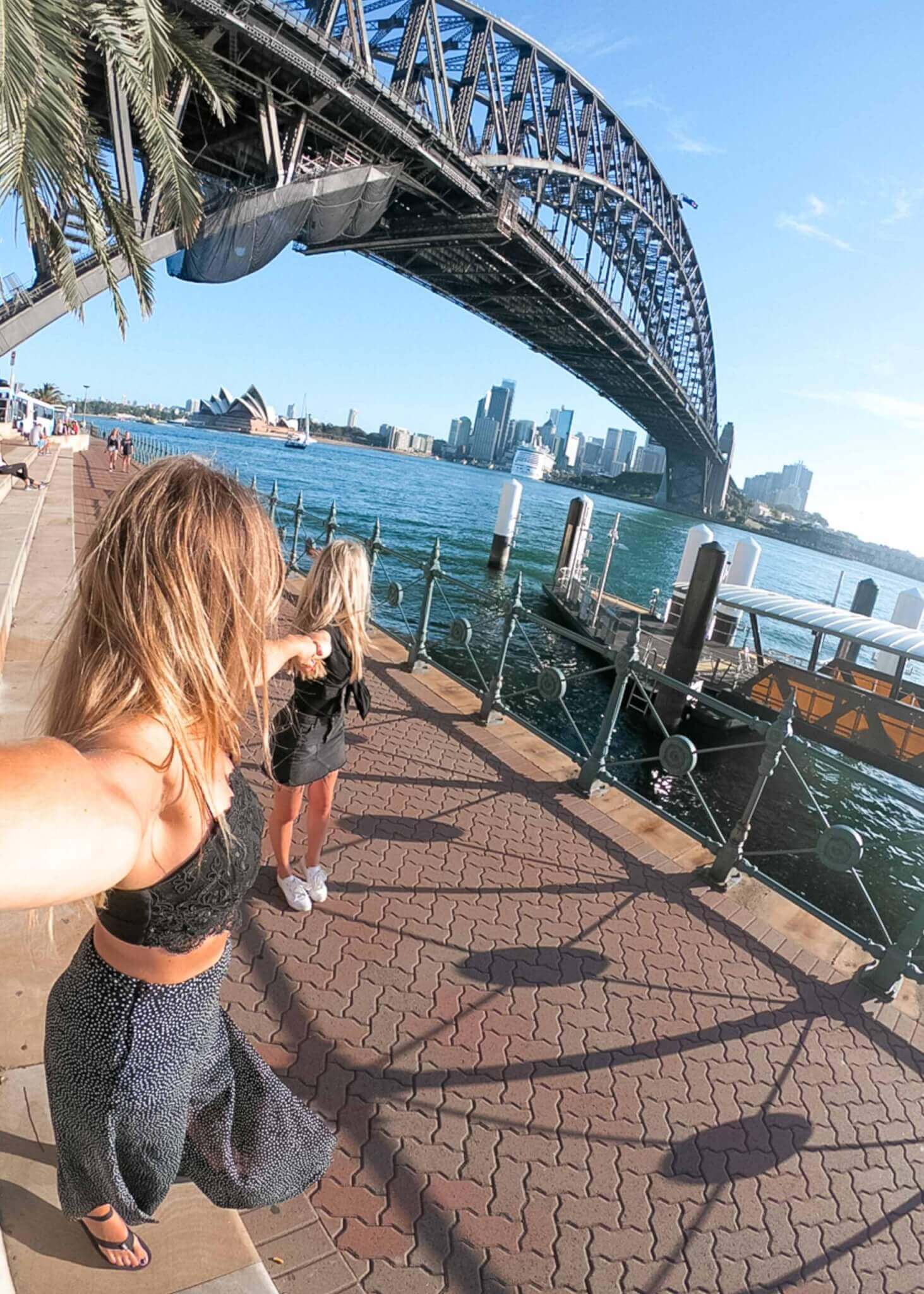 Accommodation in Sydney: Where to stay in Sydney…
Before you choose your accommodation in Sydney, consider what your priorities are when exploring Sydney and what kind of vibe you're looking for…
Are you looking to stay by the beach with a few trips into the city? Consider looking at Manly Beach, Bondi Beach or Coogee Beach.
Looking for a real city bustle feel to your trip? Consider staying in Darling Harbour, in Wooloomooloo or push the boat out with a hotel overlooking the Sydney Opera House!
Do you want to be within walking distance of the city but not right in the centre of it all? Consider Double Bay, Surry Hills. See my guide to Surry Hills here.
Looking to party, party, party? Consider Bondi, Bondi Junction or Kings Cross.
Sydney is huge and super diverse so have a little think about what you really want outside your doorstep. I'd suggest making your Sydney bucket list and reading this Sydney travel guide first, then you'll have more of an idea of where you want to be! See more of the best things to do in Sydney here.
Getting around Sydney…
Sydney covers a large area (12,368 km²) and has a pretty complex transport system to navigate it. There's no best way to get around. It totally depends on where you're staying, where you're looking to get to and which of the best things to do in Sydney you want to tick off your bucket list. For example if you live on the northern beach of Manly, getting the express ferry across to the city is much quicker than driving across the bridge which can take over an hour with likely traffic.
Transport options for exploring Sydney include:
Sydney trains
Sydney Metro (underground system)
Taxis
Uber
Ferrys
Buses
Walk
Car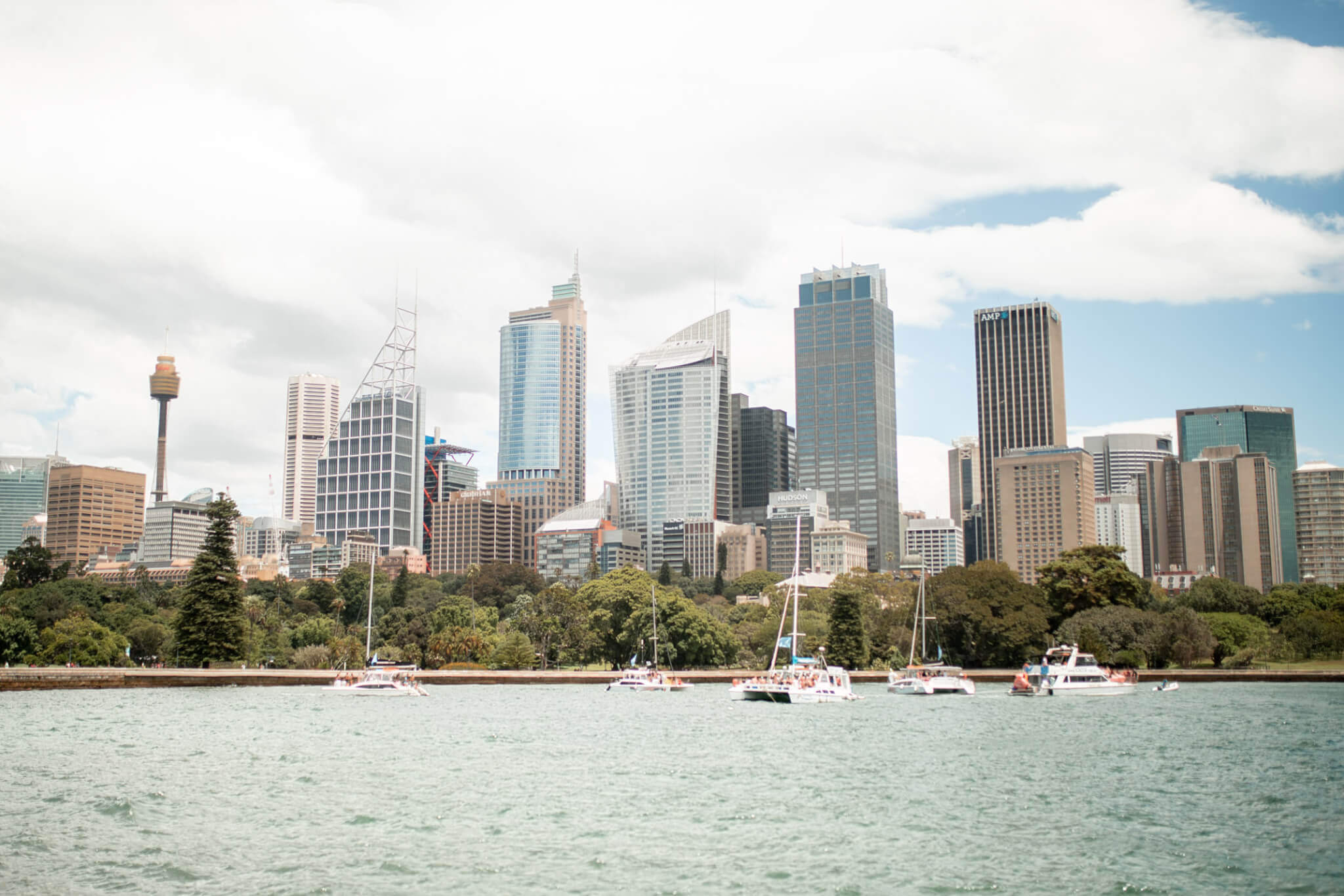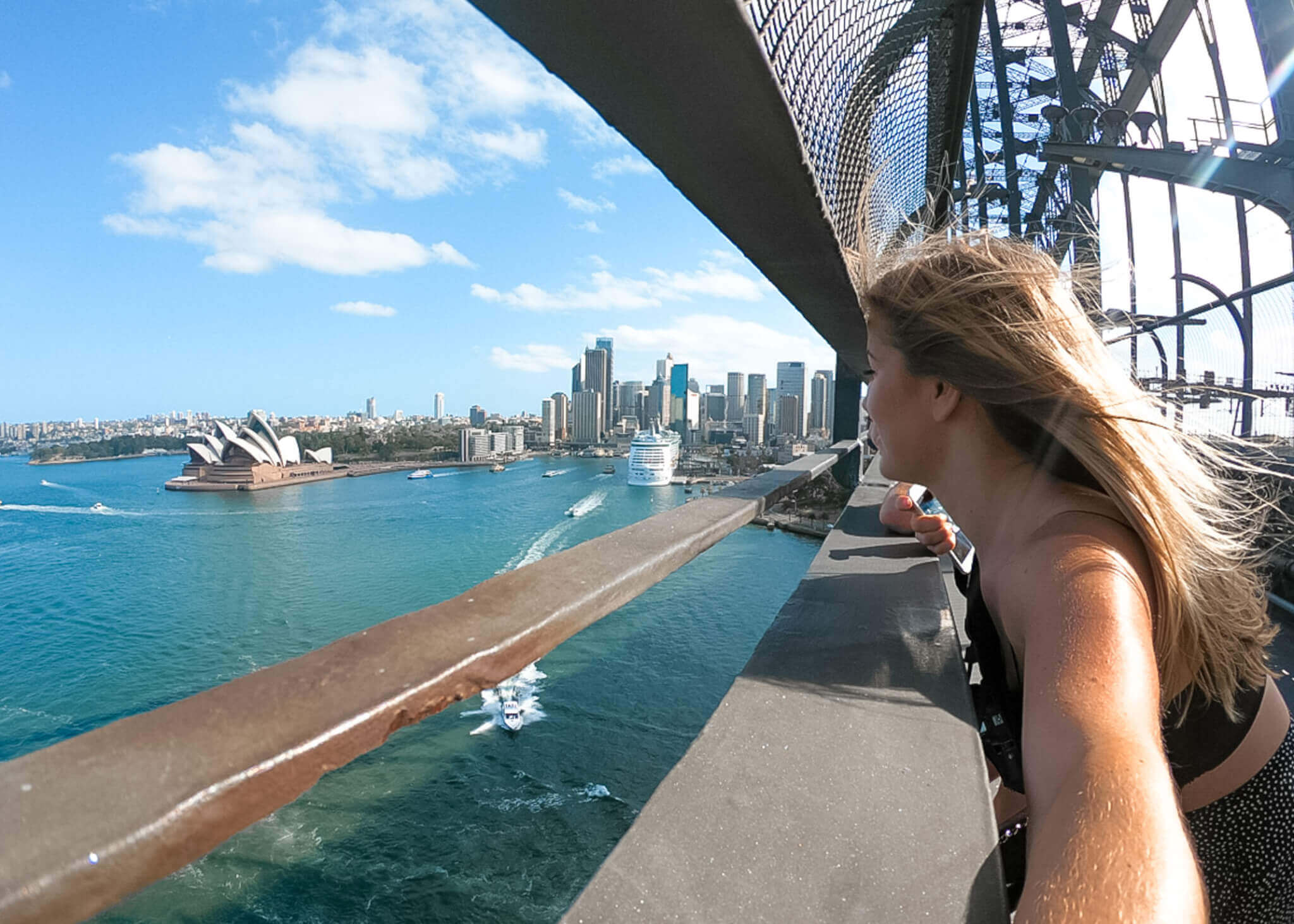 Places to eat and drink whilst in Sydney…
Places to eat:
It's obviously a little pricey because of the views, but if you get a chance, eat at the Sydney Opera Bar or at one of the restaurants on the harbour. They all boast that view and it's priceless. Get your cameras at the ready!
HOME, a Thai restaurant near Chinatown. Super reasonably priced and v.v. yummy! The massaman curry is my favourite!!!
Nudefish Poké in Bondi is another favourite of mine
The Bucket List in Bondi too. It's the place to be for cocktails and live DJ after a day on the beach.
Ice cream at N2 (China Town) or Messina (Surry Hills)
Altitude Restaurant. Located 36 floors up, at the top of the Shangri-la hotel, is a restaurant with unrivalled panoramic views over Sydney. An unforgettable experience. See website here.
Places to drink:
You cannot visit Sydney without a sunset beverage at the Opera House Bar. Make sure you do it and watch the sunset go down with your favourite cocktail/mocktail!
Kings Cross is one of the many places that come alive in the evenings in Sydney and is where you'll find a lot of lively bars and live music!
Darling Harbour is home to a few night clubs and a lot of restaurants along the river… a real nice 'put your dress on and feel like you're on holiday' vibe
Watson's Bay Hotel is another gorgeous place to explore and spend the day with a few drinks and food.
The Ivy for some trendy poolside drinking in the city
The Butler is one of my favourites. A gorgeous bar, amazing cocktails and skyline views of Sydney including the Sydney Opera House and Harbour Bridge
Example itineraries in Sydney…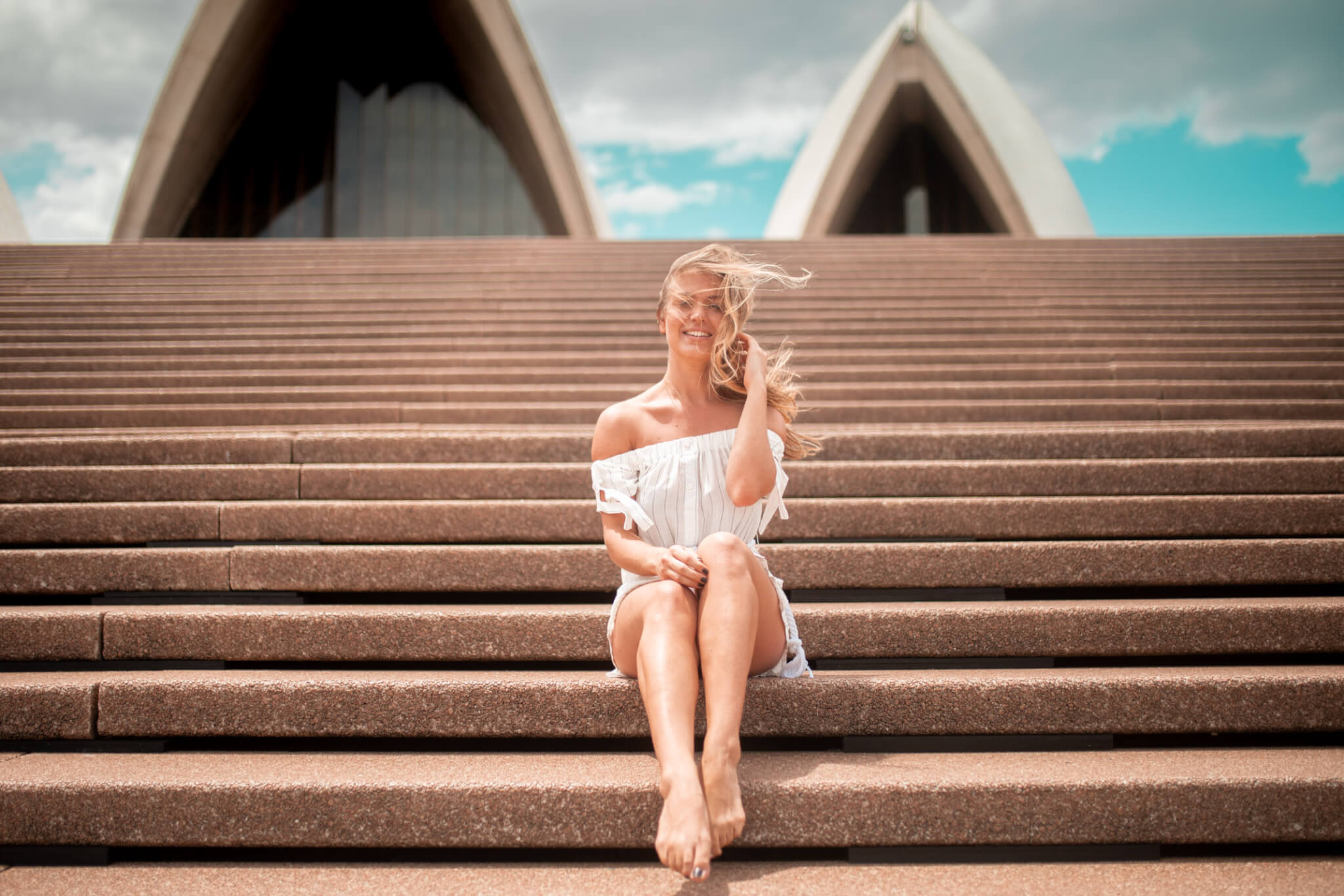 Top things to do in Sydney, Australia…
1. Go on one of the many incredible walks in Sydney.
Not only is walking a stunning and incredible way to explore Sydney, but it's also one of the best free things to do in Sydney! Check out the best walks in Sydney in this blog post.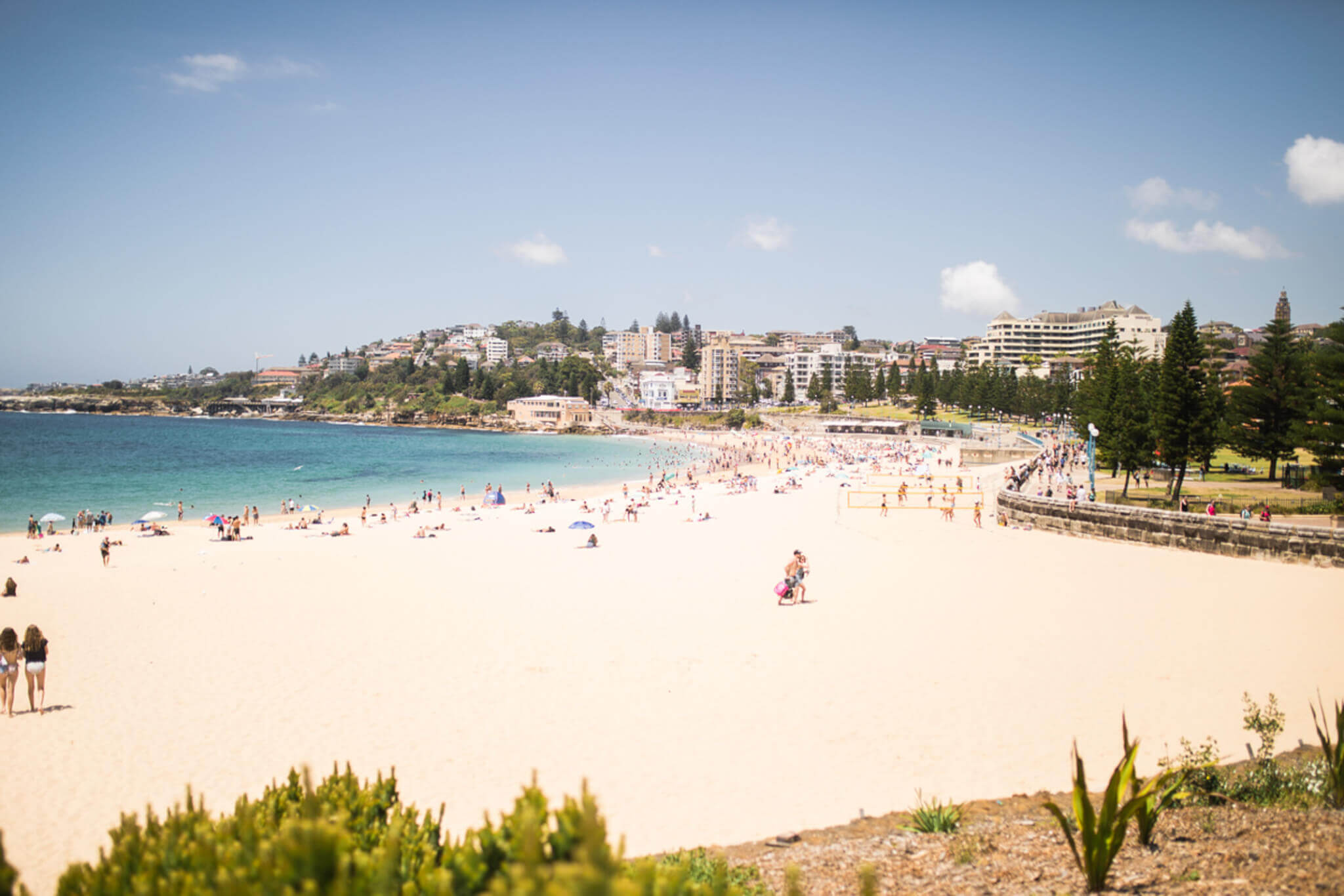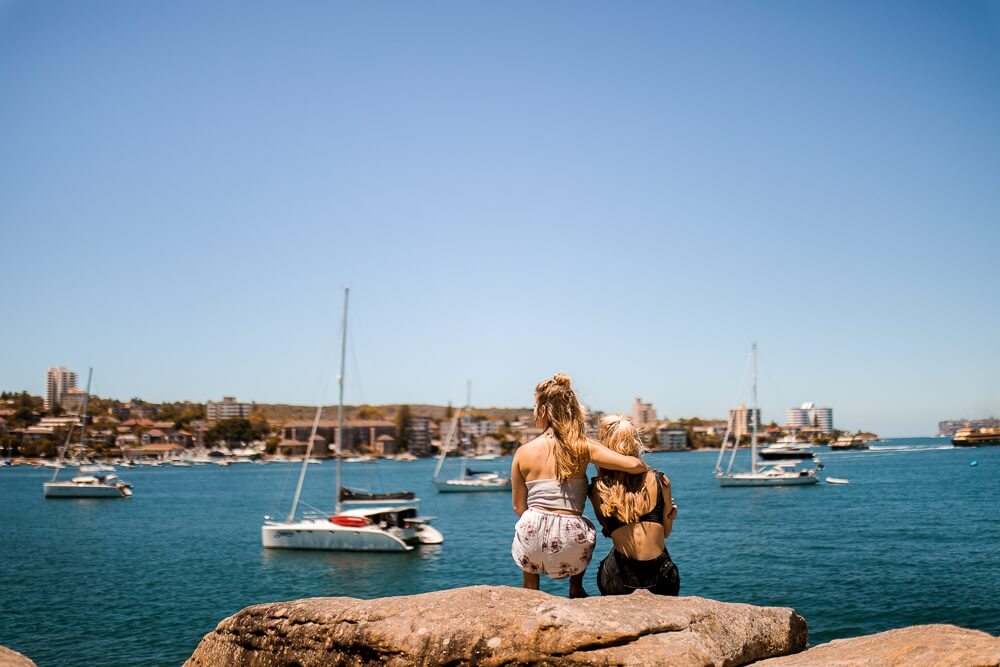 2. Catch sunrise or sunset from Mrs Macquarie's Point.
Walk past the Opera House and continue along the waterfront until you reach this point, where you will get a view like no other of the sun over the Opera House and the Harbour Bridge. This is one of the best places to watch the sunset in Sydney, or the sunrise if you're an early bird!
3. Climb the Sydney Harbour Bridge.
Climbing Sydney Harbour Bridge is one of the most popular things to do in Sydney, and I'm not surprised with the views you can get across the city from the top! For more information, click here.
If the official Sydney Harbour Bridge climb is a little out of your budget, consider heading up to the Pylon Lookout for similar views for just $19 Adult. See more here.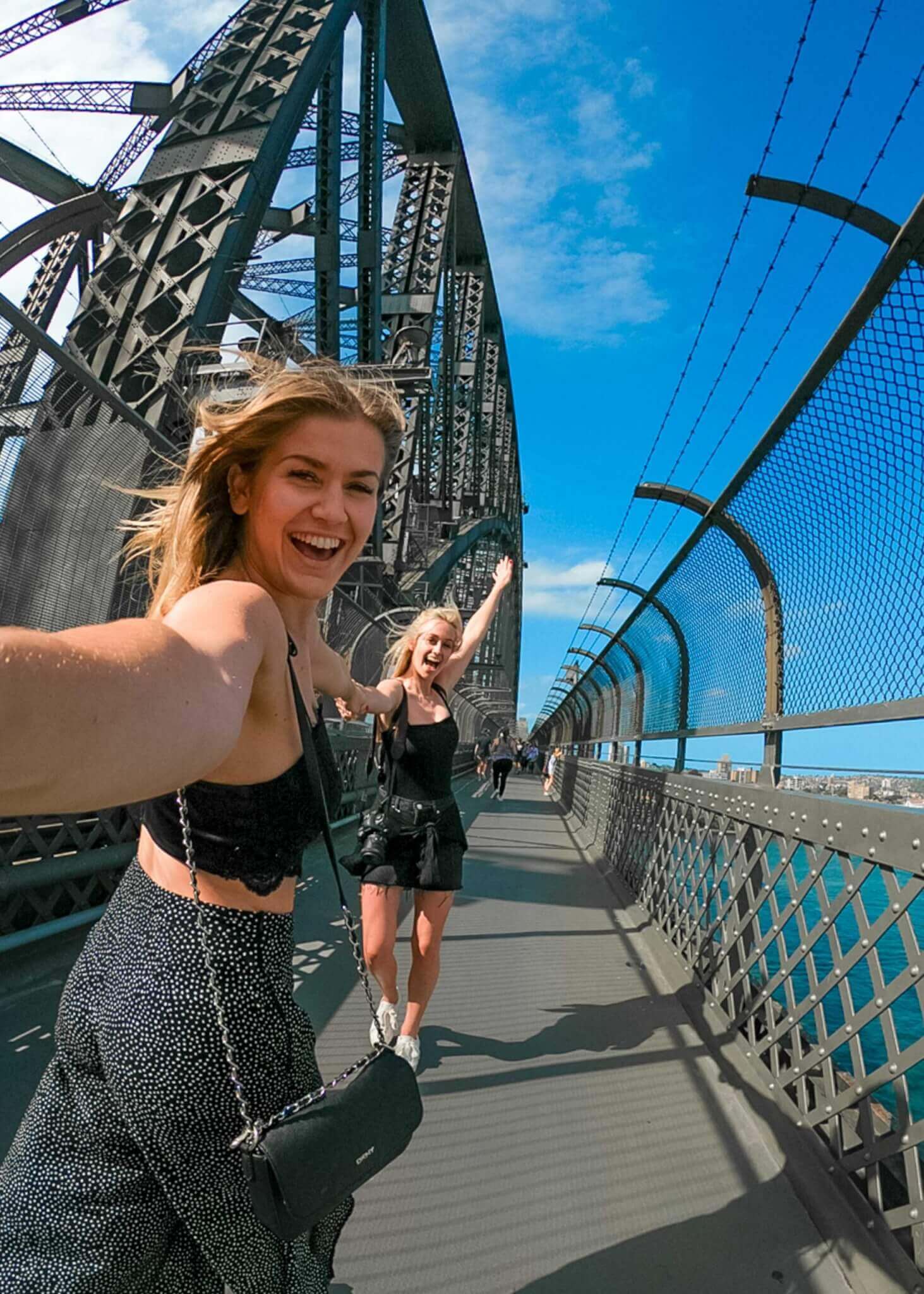 4. Have sunset dinner & drinks at the Opera Bar.
Located just beside the Opera House itself with incredible views over the landmark, one of the best things to do in Sydney is to grab your favourite cocktail or glass of bubbles and toast to the incredible adventure you are on! Check out their website here.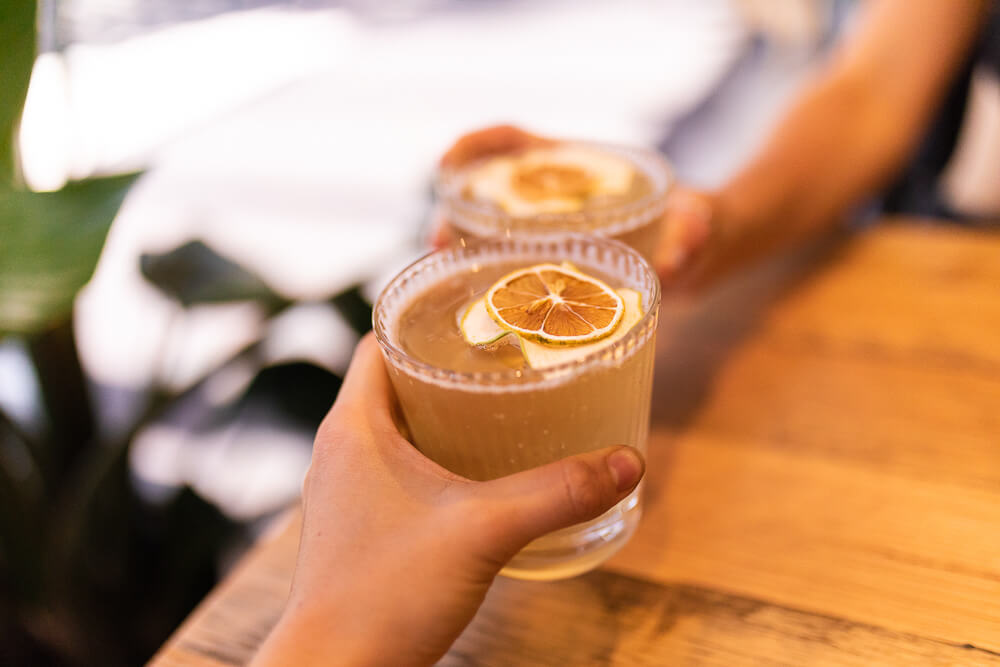 5. Get all the tourist snaps!
You know the ones… Bondi Beach in ya swimmers, Bondi Icebergs swimming pool, Sydney Opera House and Sydney Harbour Bridge selfies! Don't pretend getting the snaps for the 'gram wasn't already top of your Sydney bucket list…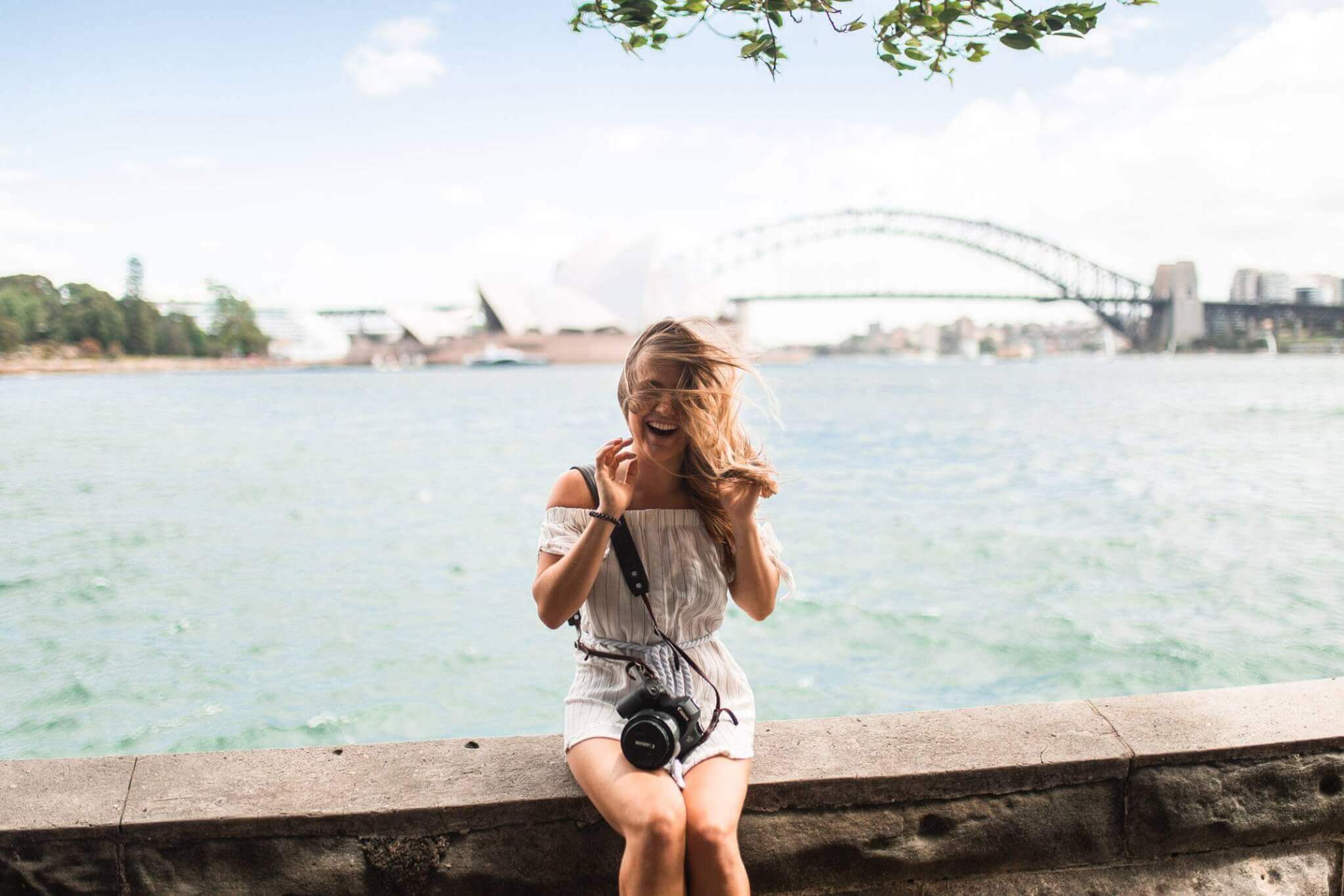 6. Take on the Coogee Beach to Bondi Beach walk.
I know I already mentioned walks in Sydney, but this coastal experience is one you cannot miss and so you must make sure you do it! This walk is one of my favourite things to do in Sydney; I absolutely love getting in the fresh air and seeing the city from the ground. Coogee Beach and Bondi are both beautiful so you can take a dip in the water both sides!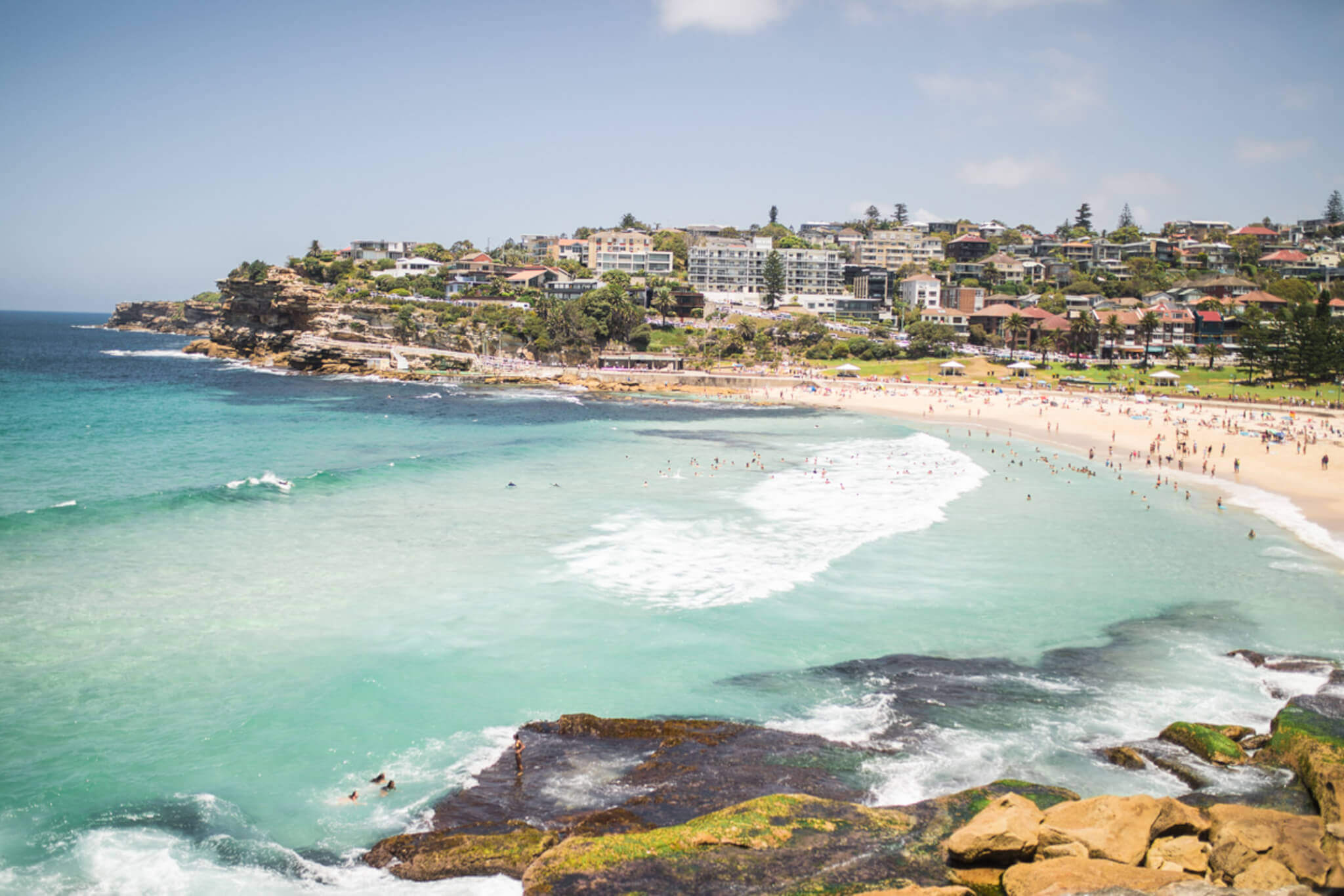 7. Explore the Blue Mountains (Greater Sydney region).
The Blue Mountains National Park, a short train ride out of Sydney, is one of my favourite places to visit in Sydney. It's amazing to get out of the city and be at one with nature, marvel at the rock formations, hike through the forest, and chill out in the waterfalls.
Click here to see my post about my self-guided experience – the cheapest way of doing it.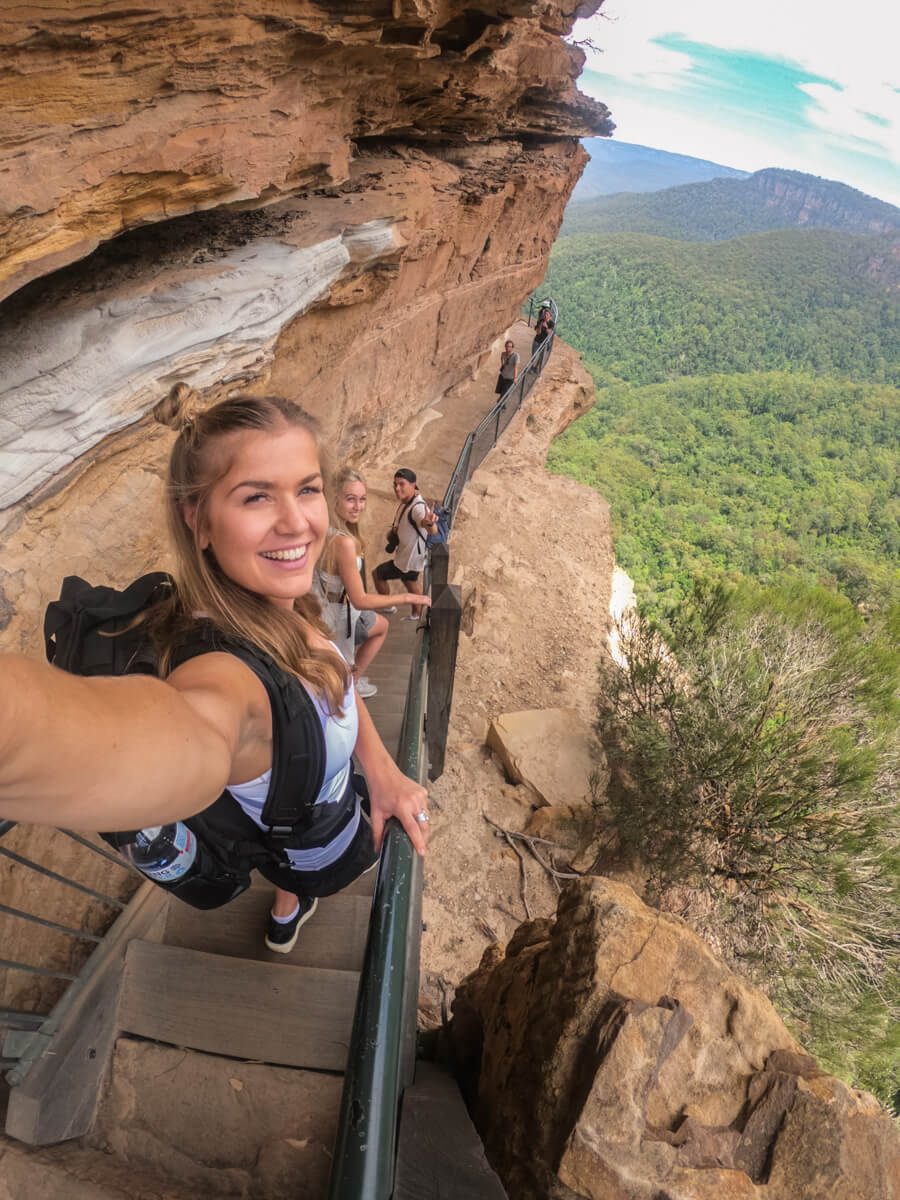 8. Head over to Taronga Zoo, 'the zoo with a view'.
Head down to Circular Quay and hop on a 12-minute ferry to Taronga where you can view over 4,000 animals including Kangaroos & Koalas! Tickets start at $42.30 for an adult day pass and can be purchased on the website here.
9. Meander through The Rocks.
Wander around one of the oldest parts of Sydney, located just beside Sydney Harbour Bridge. It's one of the best places to visit in Sydney. Look around the boutique shops, stroll through the markets (Paddy's is my favourite) and pick up souvenirs, grab lunch in one of the gorgeous cafes, or grab a smoothie on the go.
Make sure you grab some food in the Rocks and take it for a picnic under the Harbour Bridge with views of the Sydney Opera House!
10. Go on a Hunter Valley wine tour.
If you're a wine lover, HELLO you need to do this day trip. Visit a handful of wineries just north of Sydney and get the full experience. The Hunter Valley is the perfect place for your Sydney day trip and I can't wait to go back again. If you're not into wine, don't worry; there's also a brewery, cheese and chocolate factory, and a wildlife park.
See my full Hunter Valley experience here. Highly recommend!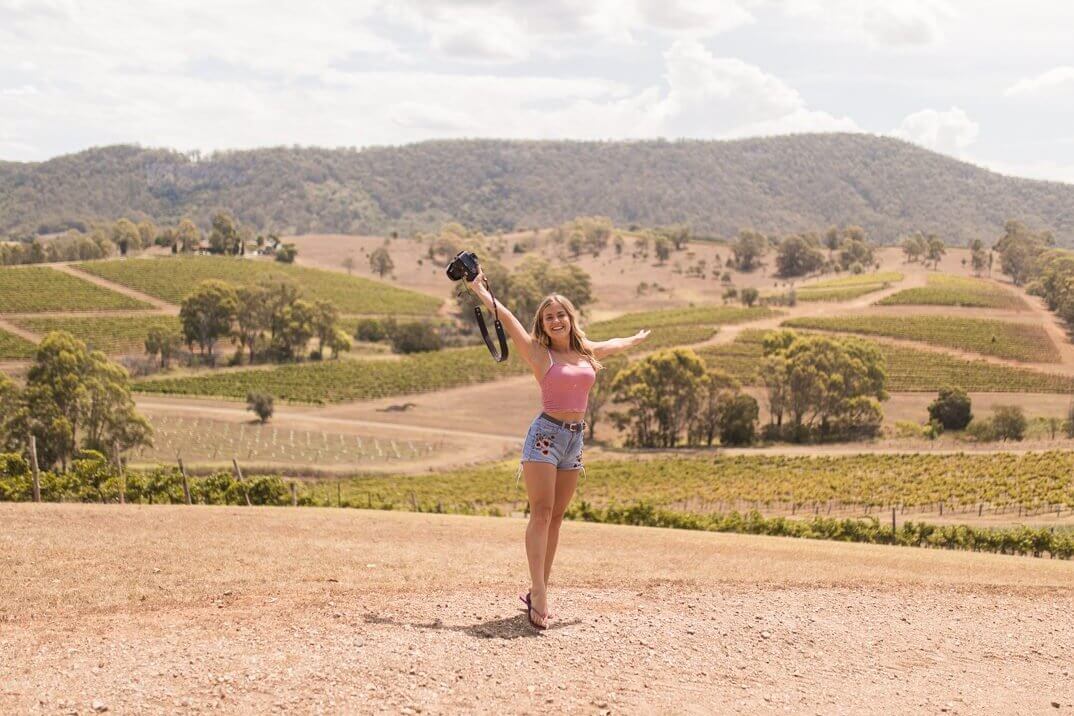 11. Explore Manly for the day.
My favourite of the places to visit in Sydney! Take the ferry over and in 15 minutes you'll arrive at this super laid back, beachy, surfy town that will have you head over heels. See my complete guide to Manly here.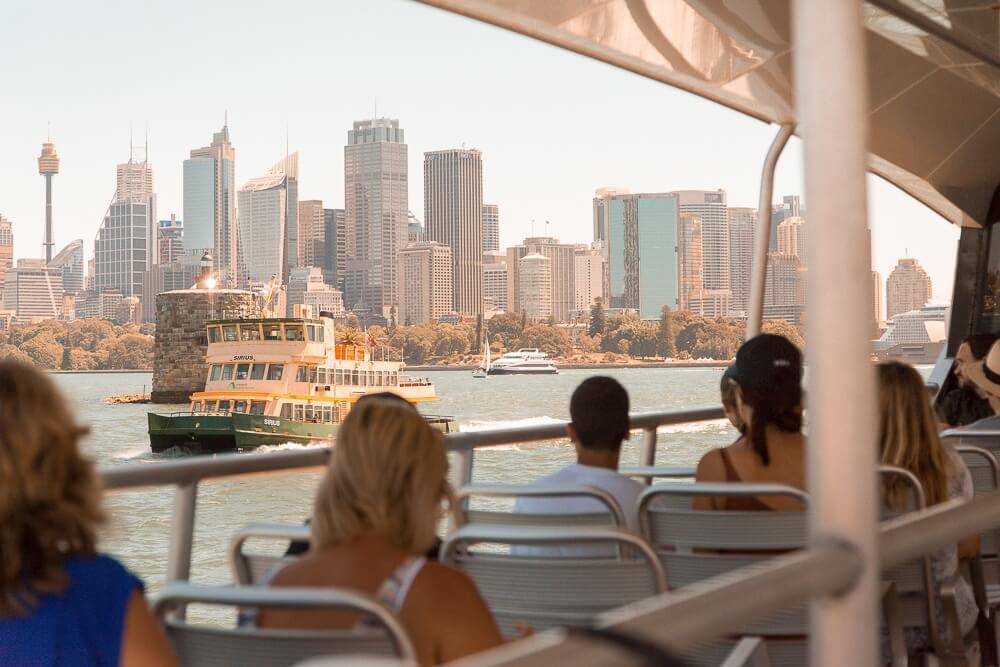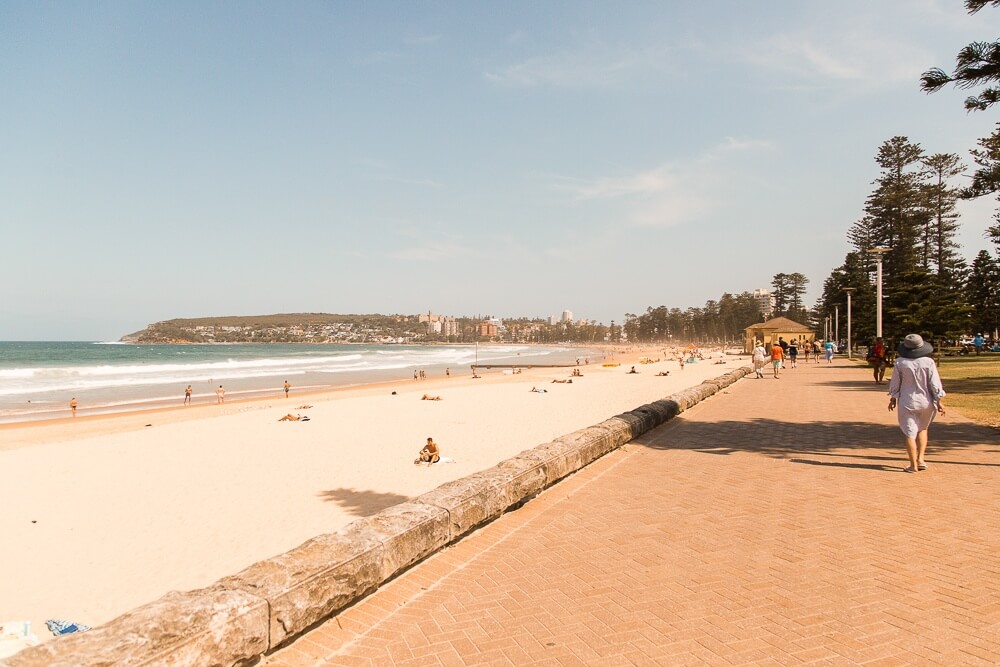 12. Explore some of Sydney's beaches!
Of all the top things to do in Sydney, you cannot miss the beach! There are SO many to explore here are just a few to consider:
Bondi Beach
Coogee Beach
Double Bay
Manly Beach
Palm Beach
Bronte Beach
Watson's Bay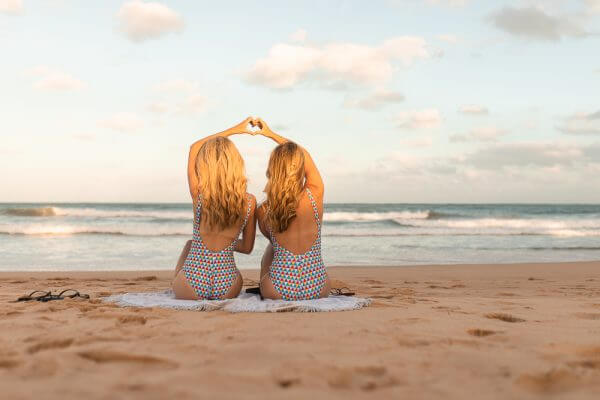 Have you been to Sydney?
What were your favourite things to do in Sydney? Anything you'd add to this Sydney travel guide?
Love as always and happy adventuring,
Did you find this post helpful? I'd love you to share it for me.
I can't do this without you.
Pin and save this blog post for later…