Sydney is AMAZING. People come from all over the world to experience this city-come-seaside destination. You absolutely have to come here when you visit Australia, even if you can only spend three or four days in Sydney as part of your backpacking adventure.
At the same time…Sydney is also rather BIG. When I first visited Sydney, I was lucky as my friend had been studying there for 6 months so she already knew the hot spots and must-sees. Even so, I found Sydney overwhelming.
So, if you only have a few days in Sydney, unless you are wonder woman or you want to give yourself a heart attack, you aren't going to be able to see it all. But, you can give it a bloody good try and that's where I'm here to help. So, if you're completely clueless but want to make the most of your time…
Here's my guide to spending 3 days in Sydney…
Information about Sydney…
Accommodation:
I had an incredible stay at Adina, a hotel group with apartments all over Sydney. Or try AirBnb or booking.com for a good deal! Check out my hostel guide to Sydney here.
Getting to Sydney city centre from the airport:
Either jump on the train which will take you straight into Circular Quay (where the Opera house & Bridge are) or jump in a taxi for about $40.
Using buses in Sydney:
You need a pre-paid card to use the buses in Sydney, which you can get from most newsagents. You don't pay for the card, you just have to top up min $10, a bit like the London Oyster card!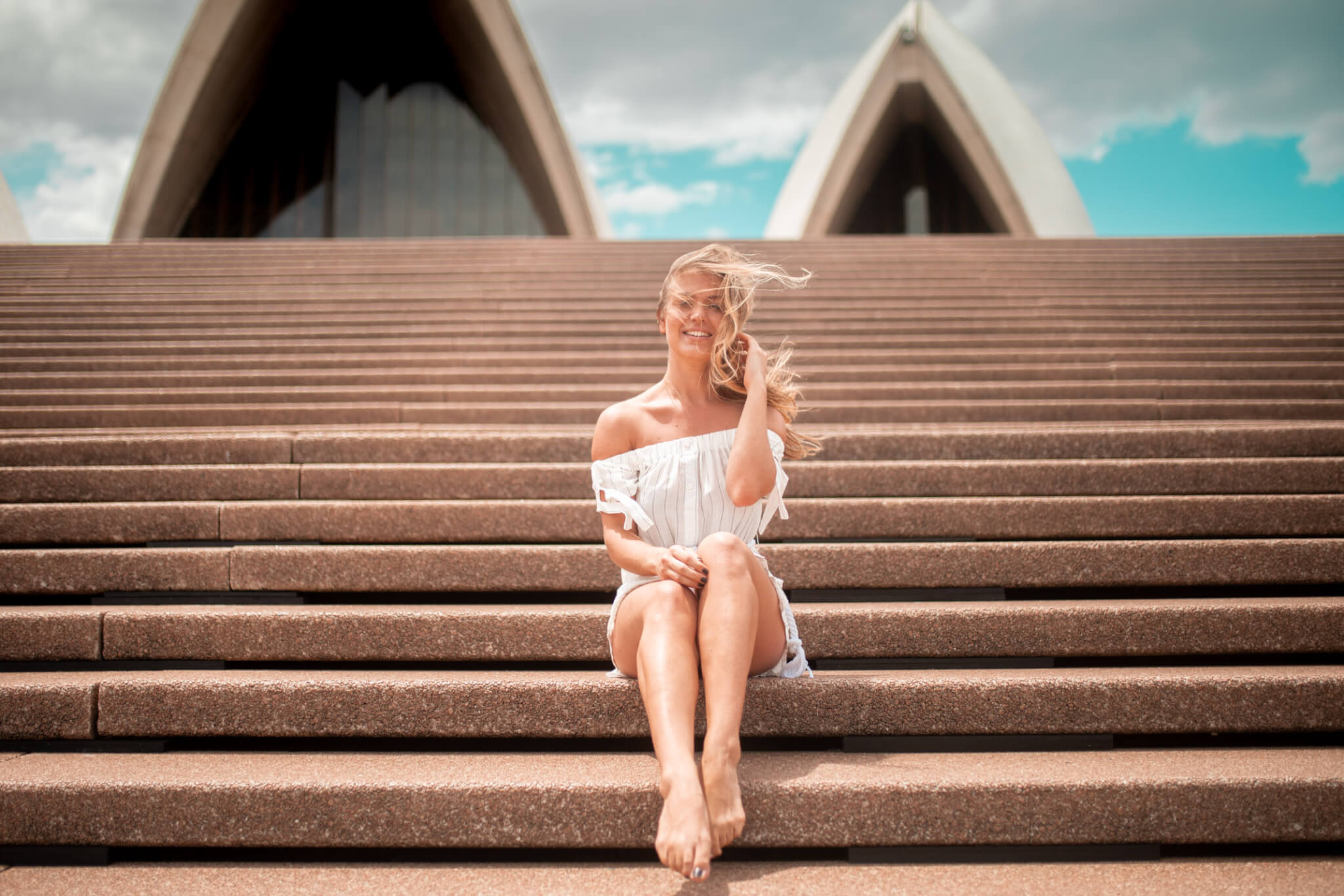 Day 1: be a tourist!
Morning options…
Have a wander around one of the oldest parts of Sydney located just beside Sydney Harbour Bridge. Wander around the boutique shops, grab breakfast in one of the gorgeous cafes, or grab a smoothie on the go.
Don't miss The Rocks Market – Every Sat/Sun 10am-5pm & Foodie Market – Every Friday 9am-3pm
Another gorgeous superb of Sydney, you could easily spend the day wandering the flower and pastel filled streets, stumbling across dreamy vintage stores, bakeries and breakfast spots.
See my guide to Surry Hills here.
As much as you try to deny it, you know you want them. Getting them on the first of your 3 days in Sydney means you can chill out the rest of the time! Go and grab a snap of yourself with Sydney's most Iconic landmarks: the Harbour Bridge and the Opera house. If you fancy another cool snap, there is a little street (Angel Place) a 10-minute walk from Circular Quay filled with bird cages.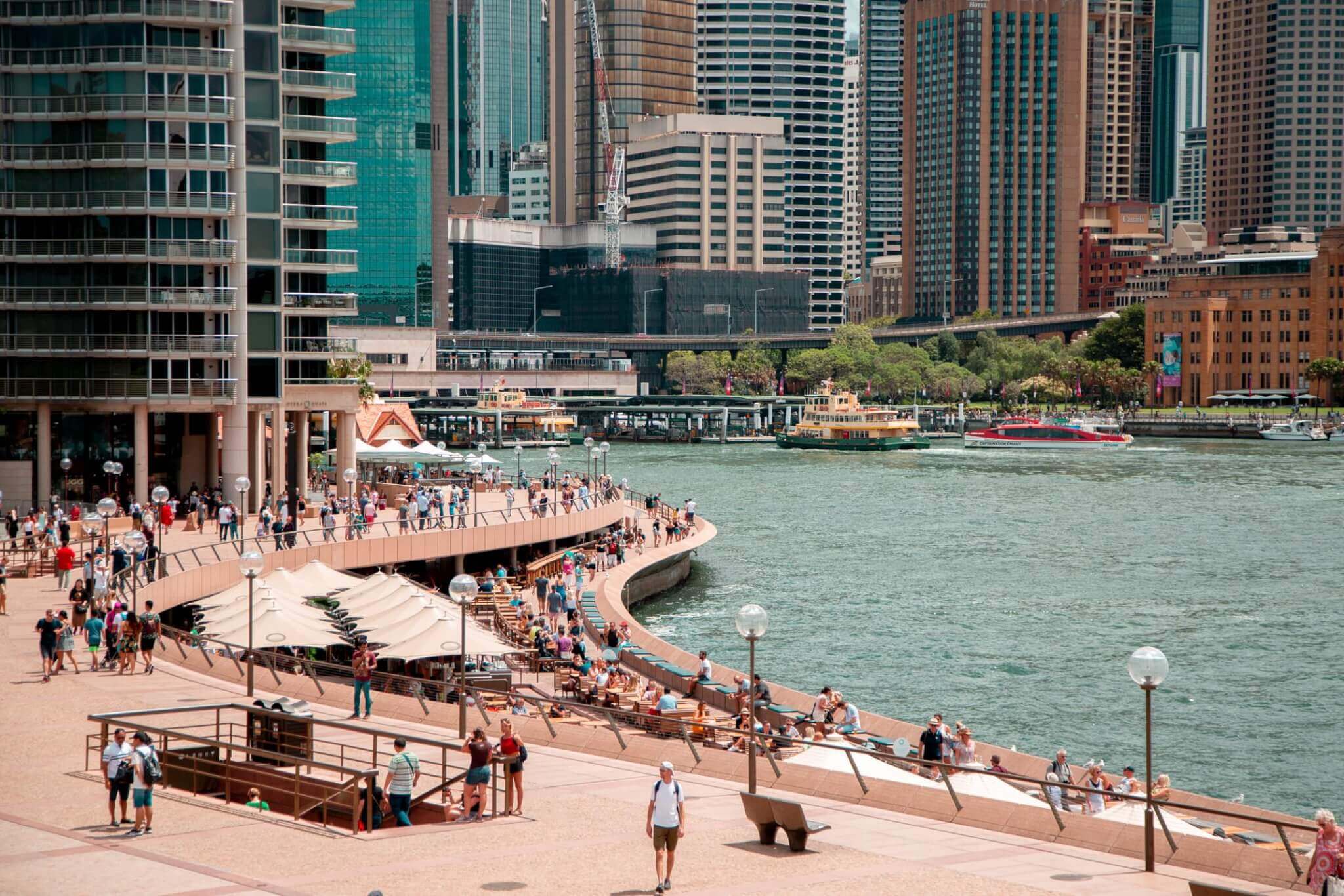 Afternoon options
Climb the Sydney Harbour Bridge.
Book in for the climb of your life! Make sure you book in advance as it's a really popular activity. Try booking in for a twilight climb… it's incredible! Book here.
Take a tour of the Opera House.
Choose from a variety of tours and explore the inside of this incredible landmark. If you can, grab tickets to see a show!
Walk through Hyde Park and sunbathe in the Botanical Gardens.

Visit Paddy's Markets.
Pick up some souvenirs and browse the big Sydney Market! Paddy's Haymarket is open Wed-Sun 10am-6pm. For opening times of the other markets, check out their website here.
Indulge in a mind-blowingly good ice cream.
My favourite places for an ice cream in Sydney: N2 (China Town) or Messina (Surry Hills)
Evening options
Have a drink and nibbles at the Opera Bar.
Located just beside the Opera House itself with incredible views over the landmark, grab your favourite cocktail or glass of bubbles and toast to the incredible adventure you are on!
Watch the sunset from Mrs. Macquarie's Point.
Walk past the Opera House and continue along the waterfront until you reach this point where you will get a view like no other of the sun setting over the Opera House and the Harbour Bridge.
Dine at the incredible Altitude Restaurant.
Located 36 floors up, at the top of the Shangri-la hotel, is a restaurant with unrivalled panoramic views over Sydney. An unforgettable experience.
See website here.
Dine in and wander through Darling Harbour.
Sydney's playground surrounding Cockle Bay, this development is filled with restaurants and by Saturday night, a firework display. Located just outside the CBD, there are plenty of restaurants here to choose from or grab a cocktail in.
My favourite nightlife spots in Sydney:
SASH (Darling Harbour)
World Bar (Kings Cross)
The Ivy
The Glenmore Hotel
Day 2: a day out!
The second of your three days in Sydney is the perfect time to visit one of the many areas around the city. Whether you want a beach day, nature filled adventure or a road trip, there's something for everyone. I recommend…
Hop on a ferry from Circular Quay to this gorgeous beach-side superb in the northern region of Sydney.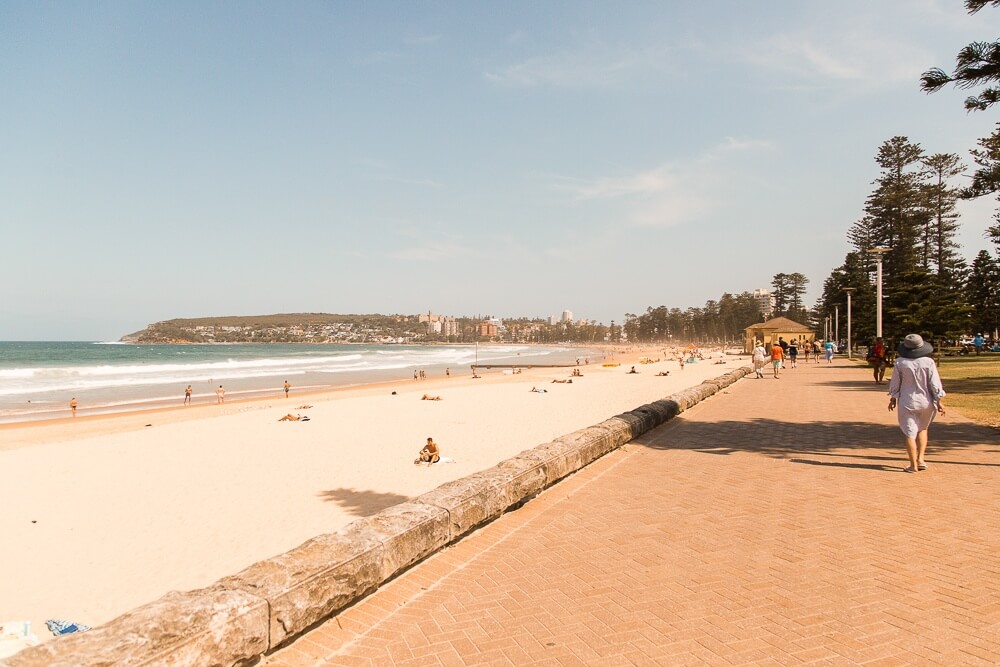 Rent a car, visit the and dunes and drive along the beach!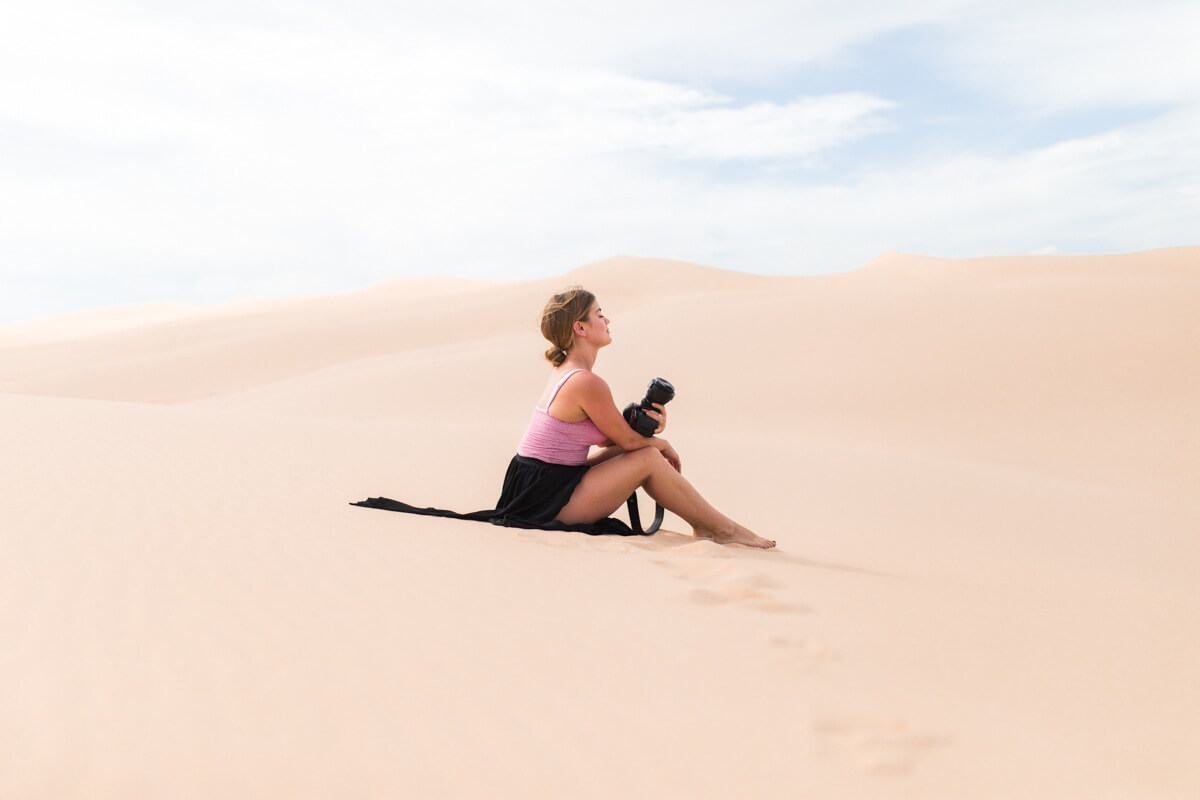 Grab a car, hop on a train or book onto a group excursion to the outer region of Sydney where this World Heritage listed phenomenon lies. Partake in a bit of outdoor activity or simply grab lunch at one of the restaurants and take in the views.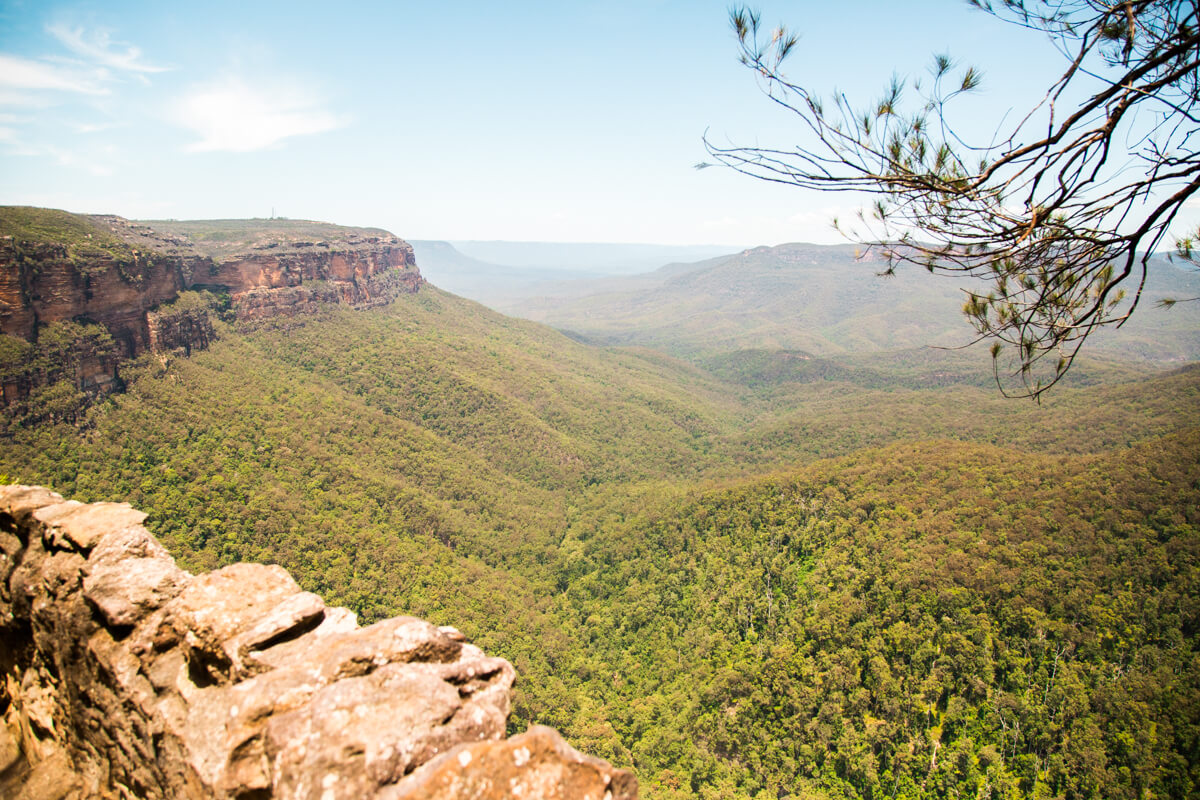 Chocolate, wine, cheese and koalas… what more could you want from a day out!?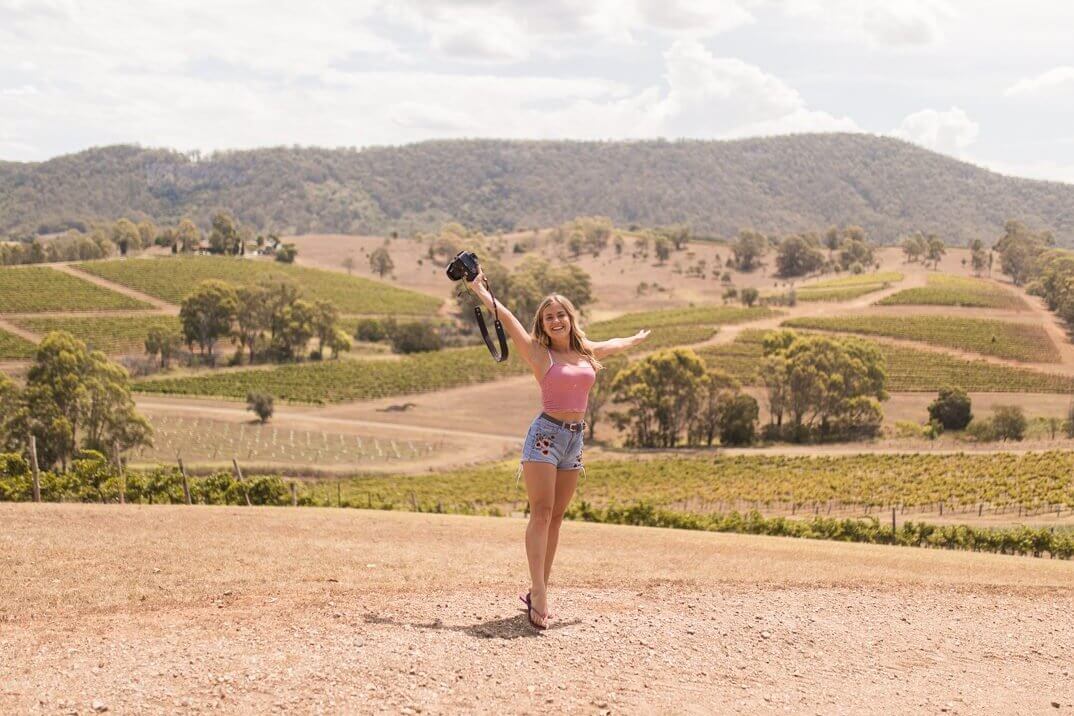 Visit the kangaroos in the wild!
The zoo with a view! Head down to Circular Quay and hop on a 12-minute ferry to Taronga where you can view over 4,000 animals including kangaroos & koalas!
Ku-ring-gai Chase National Park
Rainforests, peaceful creeks, beautiful bays, eucaplytus forests and more, this is a day trip for the nature-loving traveller. Hire a boat on Akuna Bay, take on one of the many hiking trails or enjoy the nearby northern beaches.
Day 3: kick back and relax…
You'll probably be a bit tired on the last of your three days in Sydney, so take the opportunity to chill out a bit before you head to your next destination.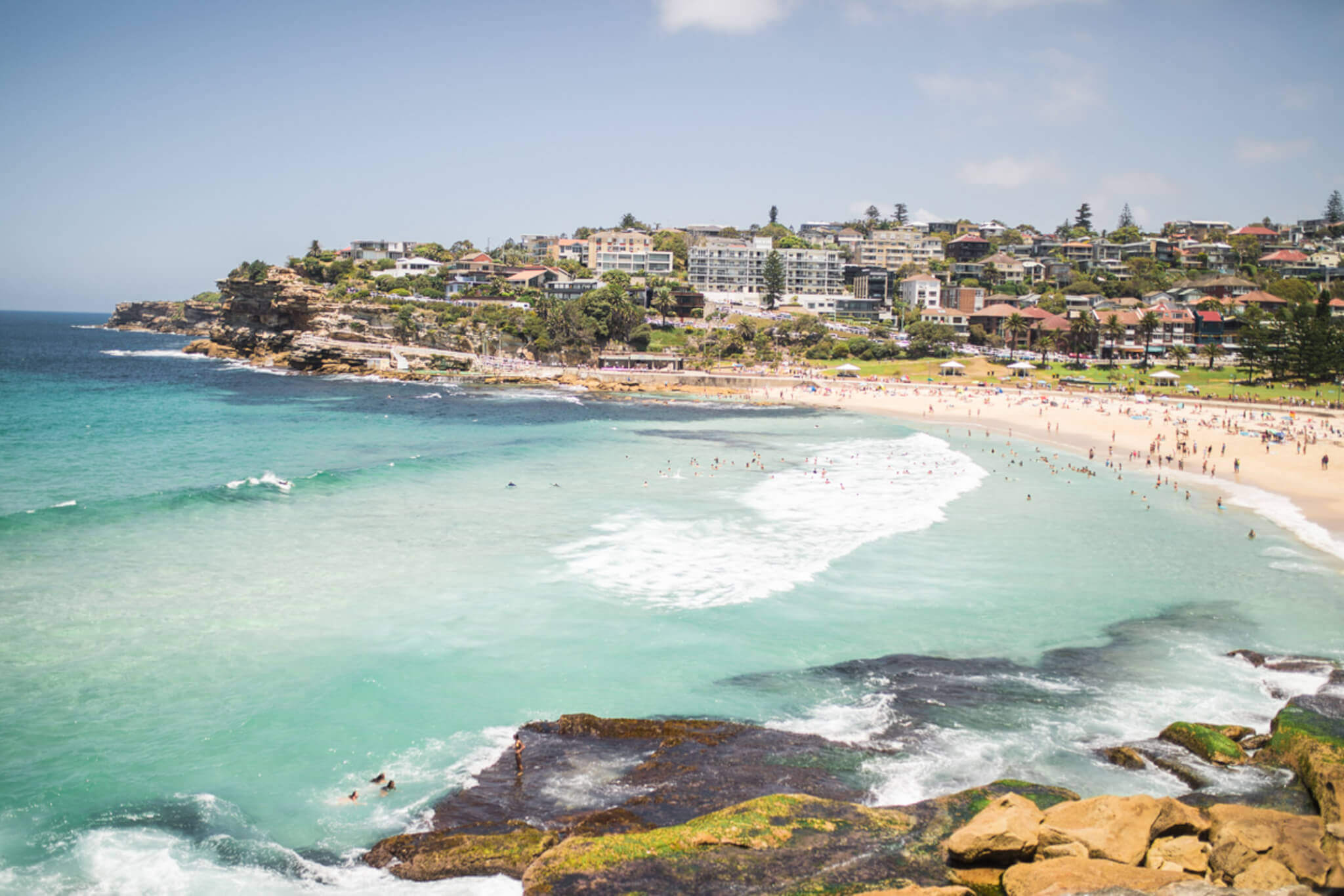 Morning options…
Grab the bus into the eastern suburb of Coogee, to explore this gorgeous beach and town. Ensuring you have enough water for the walk, begin the 6km diverse and ridiculously stunning walk over to Bondi through Bronte and Clovelly beaches. Check out my blog post for the route and top tips here!
If scenic walks aren't your thing, stay in Sydney this morning. Mooch around the array of shops, treat yourself to a couple of bits and gaze at the gorgeous architecture Sydney has to offer.
Afternoon options…
Kick back and relax on Bondi.
Head down to this world famous beach and rest up for the afternoon. Dip in the water or even try your luck at surfing. You won't struggle for company in the water! You could even book in for a yoga class!
Head into Bondi town and grab some lunch.
There's a lot of choice but my favourite place is a place called Envii. They serves 'make your own' wraps salads and smoothies with all the superfoods and goodness you could dream of!
There's also a gorgeous (but slightly pricey) cafe called Speedo's where you can grab a famous Acai Bowl.
For the best ice creams in town head to Messina Gelato for a life-changing cone.
Evening options…
Throw on a beach dress and head to this beach side cocktail bar and restaurant. Filled with the young, old and hippy, you can dance the night away to live DJs and mojitos.
Head back into Sydney for dinner.
Hop on the bus or grab an Uber back into the city (or to wherever you are staying), have a wander and see what tickles your taste buds.
My favourites: Home Thai Restaurant and Guzman Y Gomez (Mexican – unreal burritos!)