If you're heading or thinking of going to Australia then I'm sure a trip to Sydney is somewhere up there at the top of your list? Rightly so, Sydney is one hell of a place. It's one of my favourite cities in the world, with beautiful beaches, wonderful cafes, great walks to go on and countless things to do in Sydney.
The only problem you'll find when getting to Sydney is going from wondering what to do and where to go in Sydney, to coming up with a huge Sydney bucket list and squeezing all of the best things to do in Sydney into the time you have there. From Sydney's best walks, Sydneys best coffee and brunch spots and Sydney's Northern beaches all the way to the diverse range of day trips from Sydney – it's safe to say you won't be bored in Sydney.
Sydney is a huge city with activities for every kind of traveller. From sipping cocktails on the top floor of city bars, kicking back for a surf lesson on Bondi Beach and hiking in the Blue Mountains to enjoying dinner at the Opera House with views over the Sydney Harbour Bridge… The best things to do in Sydney will easily fill up a 3-day Sydney Itinerary and a 4-day Sydney itinerary.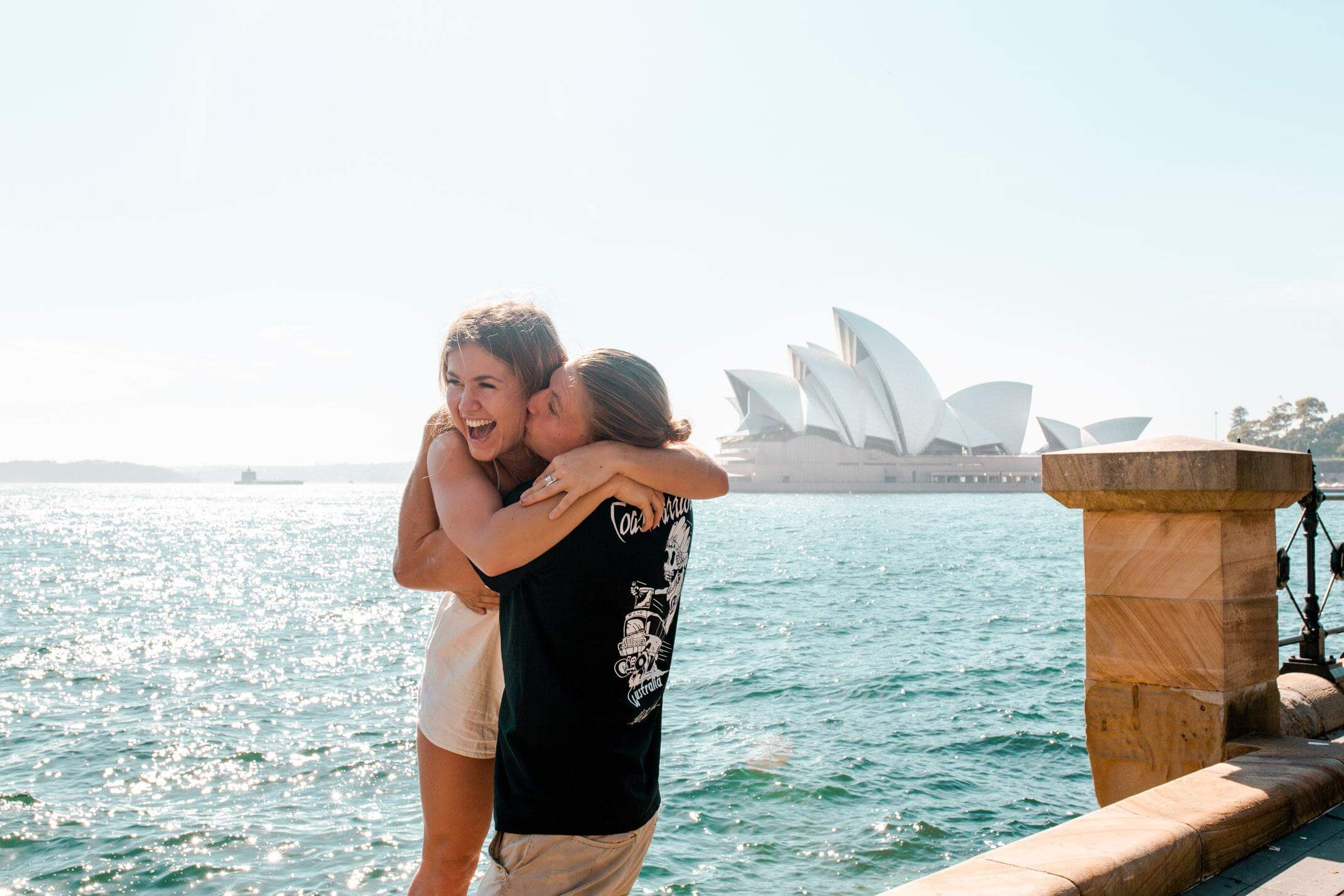 Honestly? Planning is key if you've got a big Sydney bucket list. For many, Australia is a once in a lifetime trip and in order to not miss any of your favourites, you'll want to plan it well.
Other posts that may help you plan your trip to Australia:
25 things to do in Sydney, Australia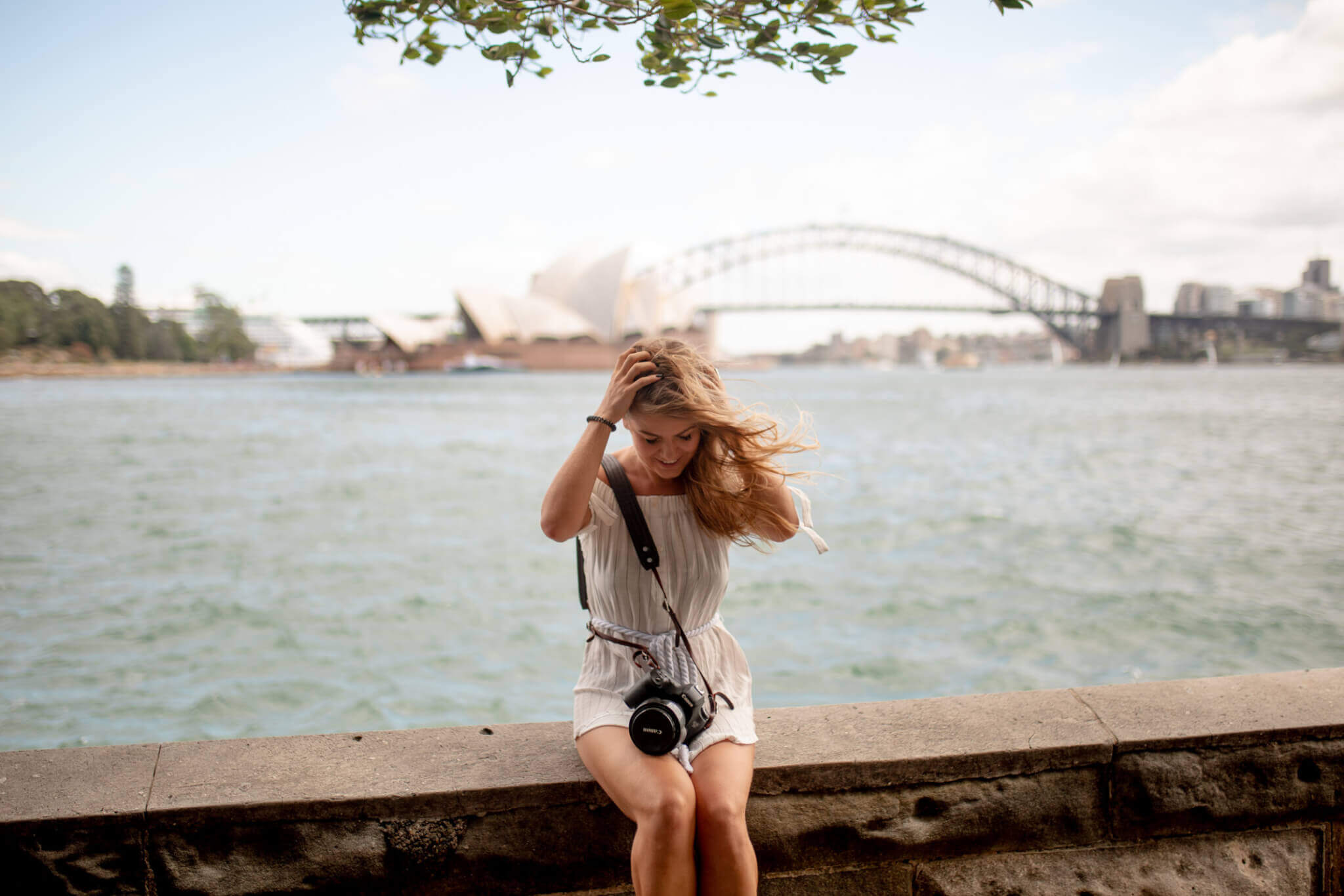 Okay so, where to start…
There is SO much to Sydney, and even with a week there, we felt we had only just begun uncovering it.
From the Botanical gardens, Darling Harbour, and it's stunning beaches to the CBD (central business district), Hyde Park and the Opera house… Sydney caters for every type of traveller.
Get your bucket lists at the ready, here's a little taste of what your adventure in Sydney could look like and a few things to do whilst in Sydney to help you along the way!
1. Catch sunrise or sunset from Mrs. Macquarie's Point
For the best sunrise or sunset in Sydney, walk past the Opera House and continue along the waterfront until you reach this point, where you will get a view like no other of the sun over the Opera House and the Harbour Bridge.
2. Wander round Darling Harbour and have dinner by the water.
Darling Harbour is a pedestrianised, family-friendly area on the Sydney waterfront, and home to many cafes and restaurants. There are plenty of options in terms of food, with everything from French, Greek, Brazilian, and Spanish cuisine to Middle Eastern, Malaysian street food, and modern European. The dining options at Darling Harbour caters for all budgets. Whether you want fresh oysters, a coffee to sip on alfresco, street food or 5-star fine dining, all topped off with a gelato.
3. Climb Sydney Harbour Bridge.
Climbing Sydney Harbour Bridge is one of the most popular things to do in Sydney, and I'm not surprised with the views you can get across the city from the top! For more information, click here.
4. Have sunset dinner & drinks at the Opera bar.
Located just beside the Sydney Opera House itself with incredible views over the landmark, grab your favourite cocktail or glass of bubbles and toast to the incredible adventure you are on! Check out their website here.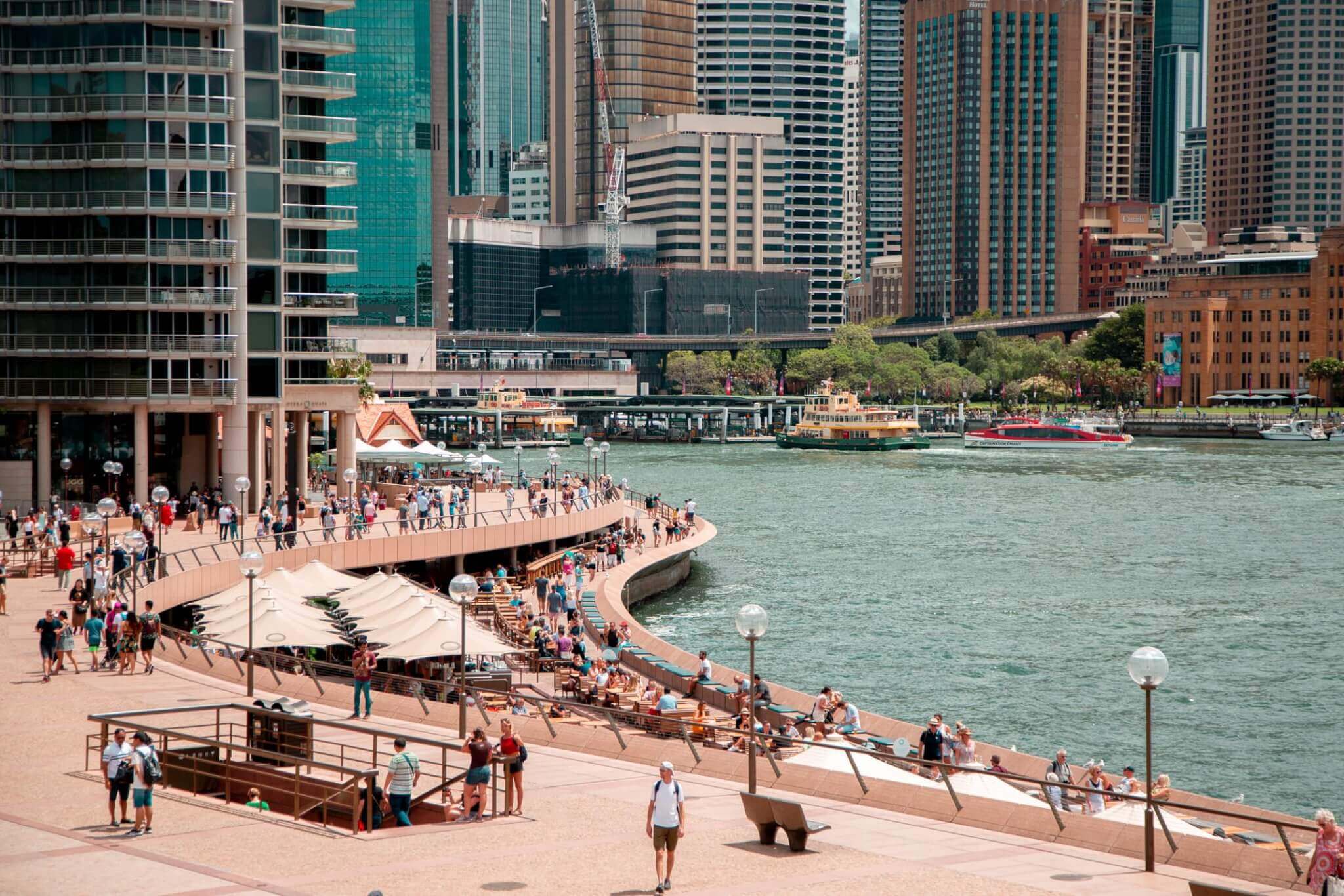 5. Take a selfie with the Opera House & Sydney Harbour Bridge.
Those Sydney Instagram photos have got to be done! If you want tips for improving your selfie game and travel photography, check out this post.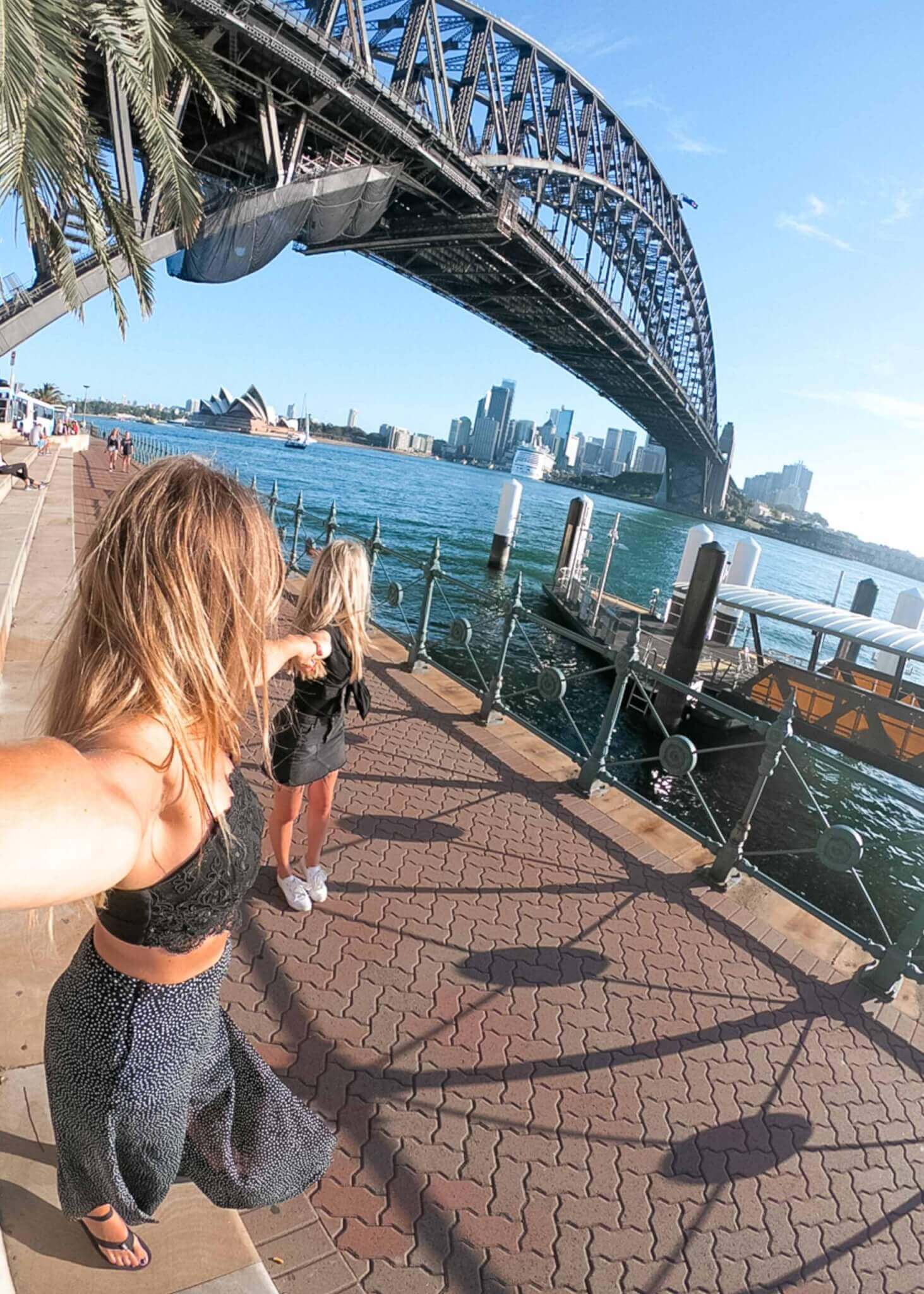 6. Take on the Coogee Beach To Bondi Beach walk.
This walk is one of my favourite things to do in Sydney; I absolutely love getting in the fresh air and seeing the city from the ground. Coogee Beach and Bondi are both beautiful so you can take a dip in the water both sides!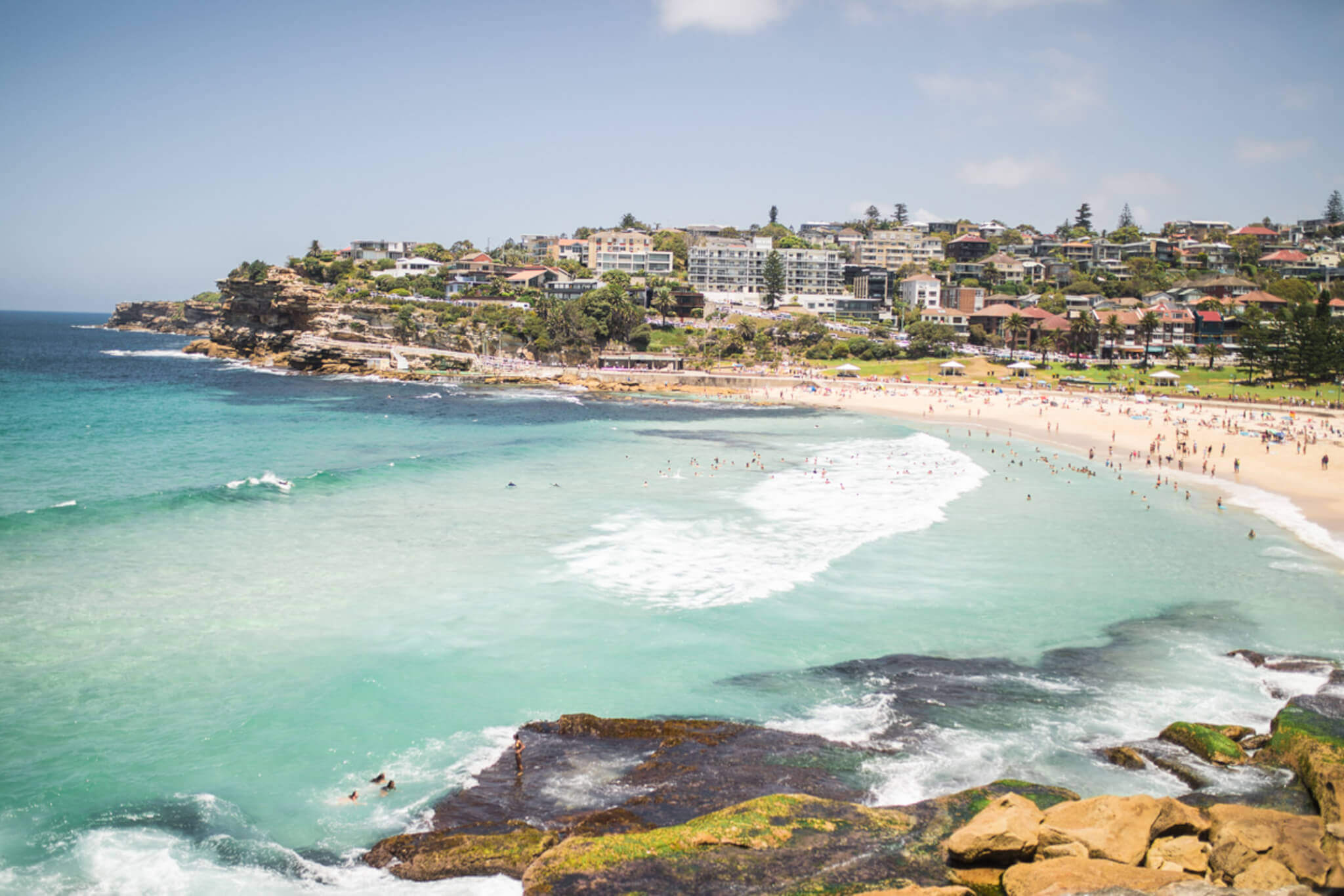 7. Explore The Blue Mountains (Greater Sydney Region)
The Blue Mountains National Park, a short train ride out of Sydney, is one of my favourite places to visit in Sydney. It's amazing to get out of the city and be at one with nature, marvel at the rock formations, hike through the forest, and chill out in the waterfalls.
Click here to see my post about my self-guided experience – the cheapest way of doing it.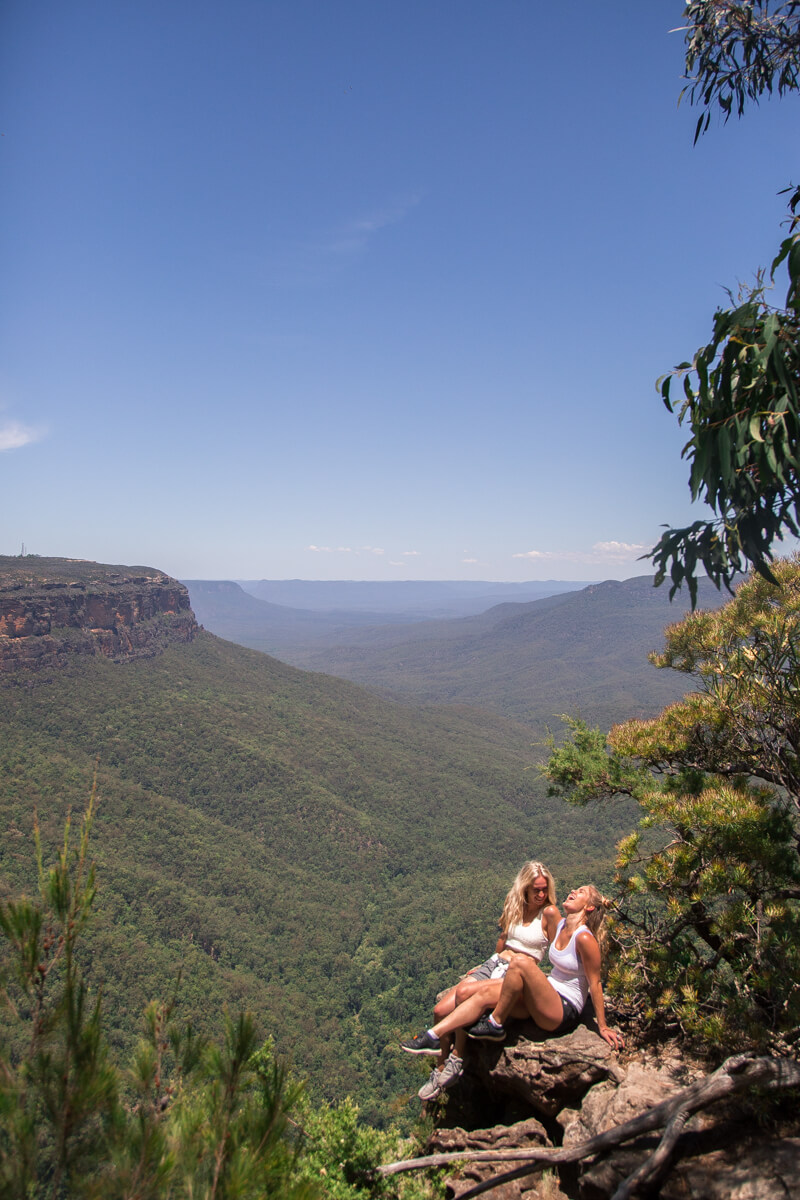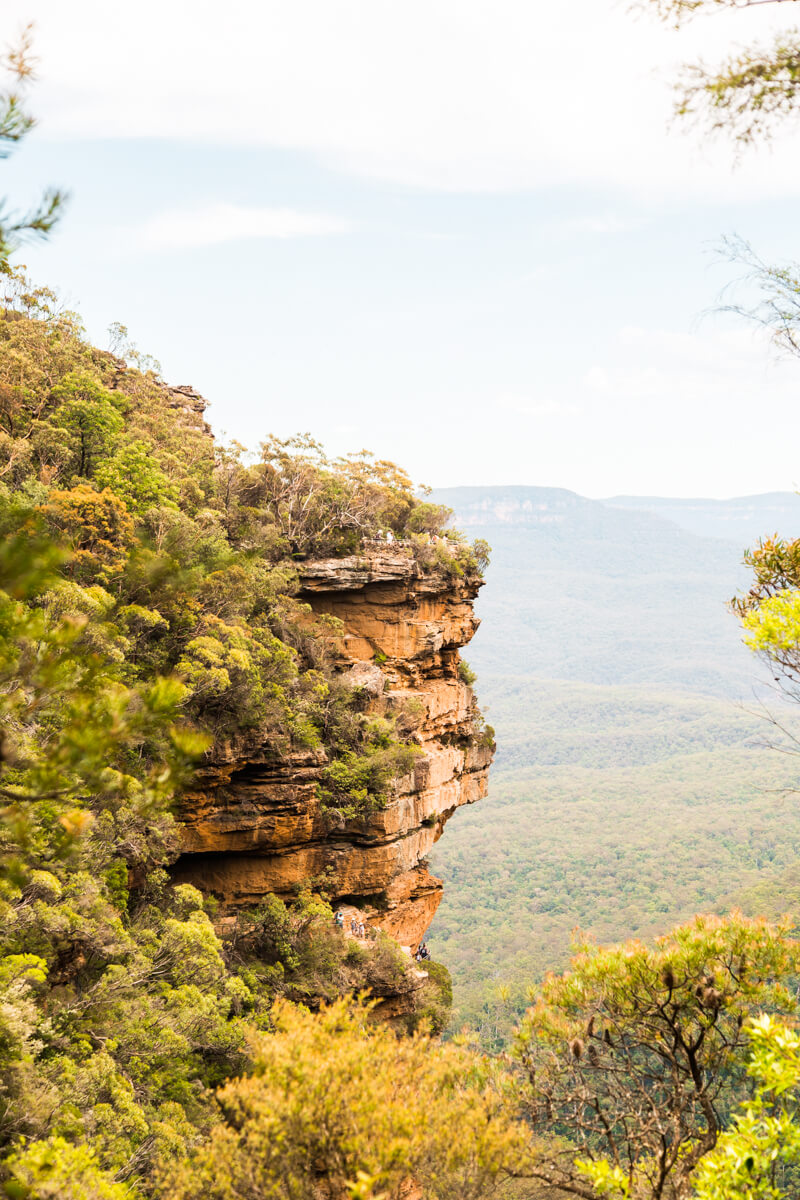 8. Head over to Toronga Zoo, 'The Zoo With A View'.
Head down to Circular Quay and hop on a 12 minute ferry to Taronga where you can view over 4,000 animals including Kangaroos & Koalas! Tickets start at $42.30 for an adult day pass, and can be purchased on the website here.
9. Meander through The Rocks.
Wander around one of the oldest parts of Sydney, located just beside Sydney Harbour Bridge. Look around the boutique shops, stroll through the markets and pick up souvenirs, grab lunch in one of the gorgeous cafes, or grab a smoothie on the go.
Paddy's market is also great!
10. Explore Manly
My favourite place in Sydney! There's something about the vibe in Manly that is so much more chilled and so much more 'me' than any other place in the city. My favourite thing to do in Sydney is to hop over to Manly on the ferry and spend a few days in this more relaxed suburb. See my complete guide to Manly here.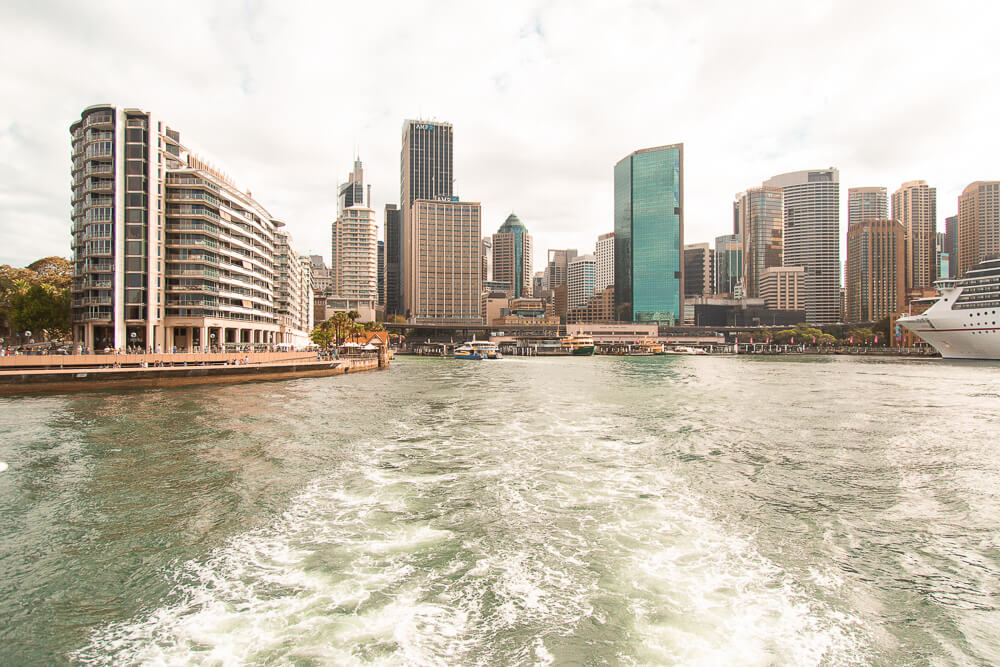 12. Discover Sydney's beautiful botanical gardens.
This tranquil Oasis is at the edge of one of the world's busiest harbours, even though it seems like it could be worlds away. Step inside and enjoy the greenery, the smell of the flowers, and the wildlife that lives there. You can get some great views of the Opera House from the gardens, and it's also a great place to learn about the city's aboriginal history.
13. Have breakfast in Wooloomooloo and take the ocean-side walk to the Opera House.
Once you've filled your belly with nutritious goodness, a lovely thing to do in Sydney in the morning sunshine is to walk by the water to find the world-famous Opera House.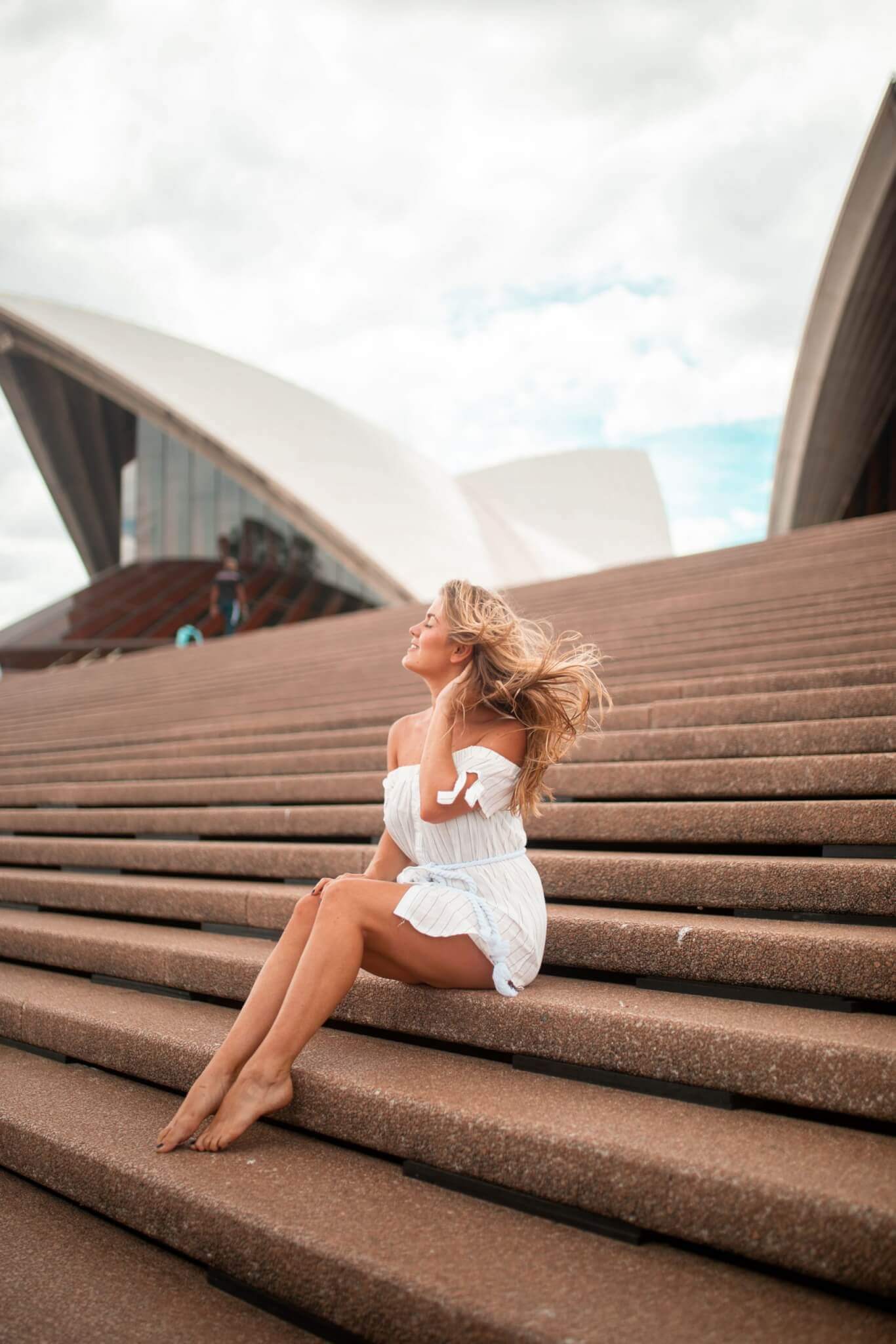 14. Immerse yourself in Sydney's nightlife.
Sydney has a thriving night life and one of the best things to do in Sydney after dark is to grab a drink and hit the dancefloor!
Recommendations:
World Bar (King's Cross)
The Ivy (Thursdays student night, free entry but expect queues)
Chinese Laundry
Sunday nights at Sash (House music)
Drinks at The Glenmore Hotel
St. George's open air cinema with views over the opera house
15. Visit HOME Thai Restaurant, Sussex Street
This is one of my favourite restaurants in Sydney! The beef massaman curry is to DIE for.
16. Eat your way through China Town and pick up some custard puffs from Emperor's puffs…
Don't knock em till you've tried em.. 30cents each. You'll also find deep fried timtams and oreos here!. See their website for the dessert shop and the restaurant here.
17. Kick back and relax on Bondi Beach.
Coming to Sydney and not visiting Bondi Beach is like going to London and not seeing Big Ben, going to Rome and not seeing the Colosseum, or going to Barcelona and missing the Sagrada Familia off your list. It has to be done. Get your swimmers and enjoy the soft sands and clear waters. If you love beach volleyball, it's a great place to play!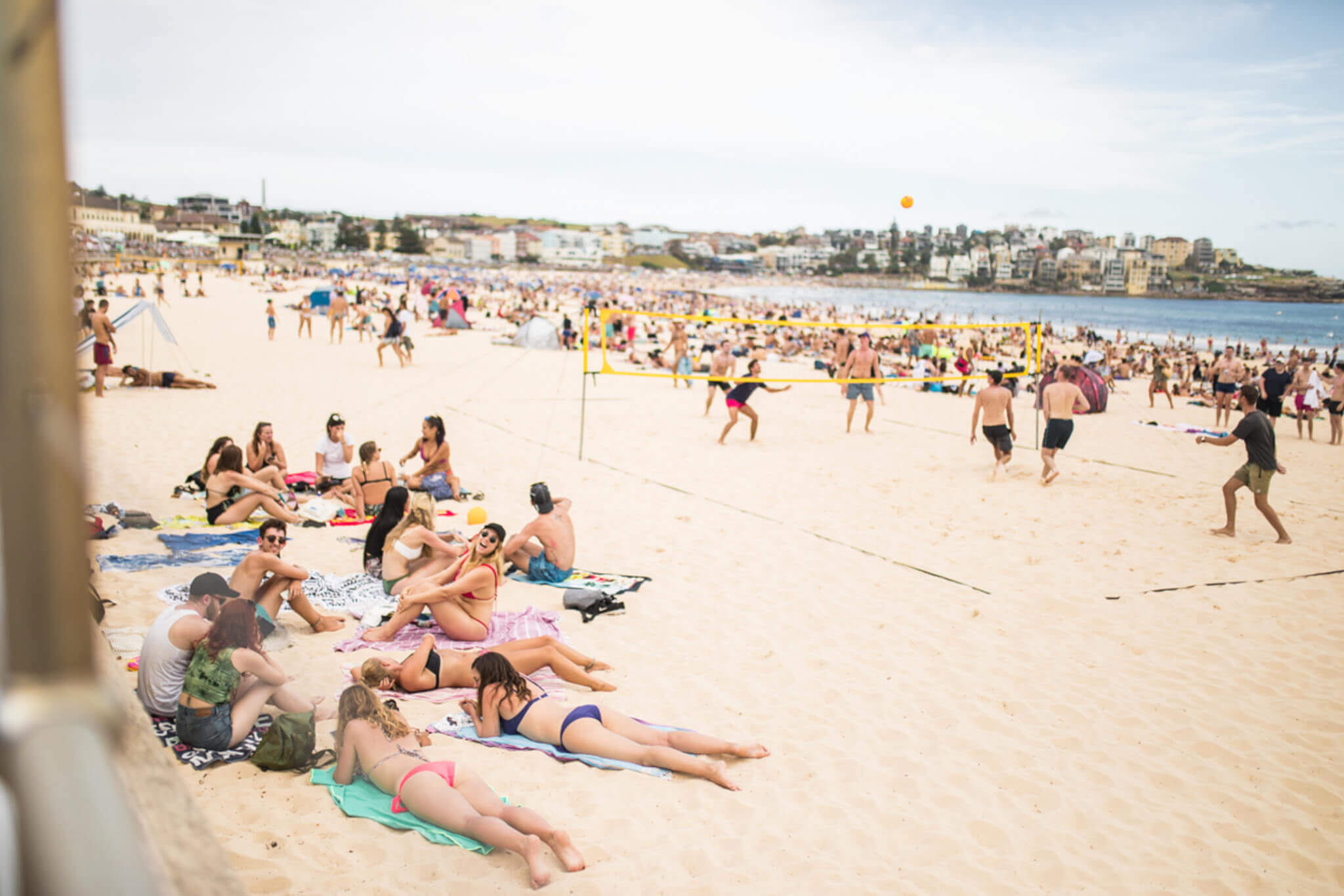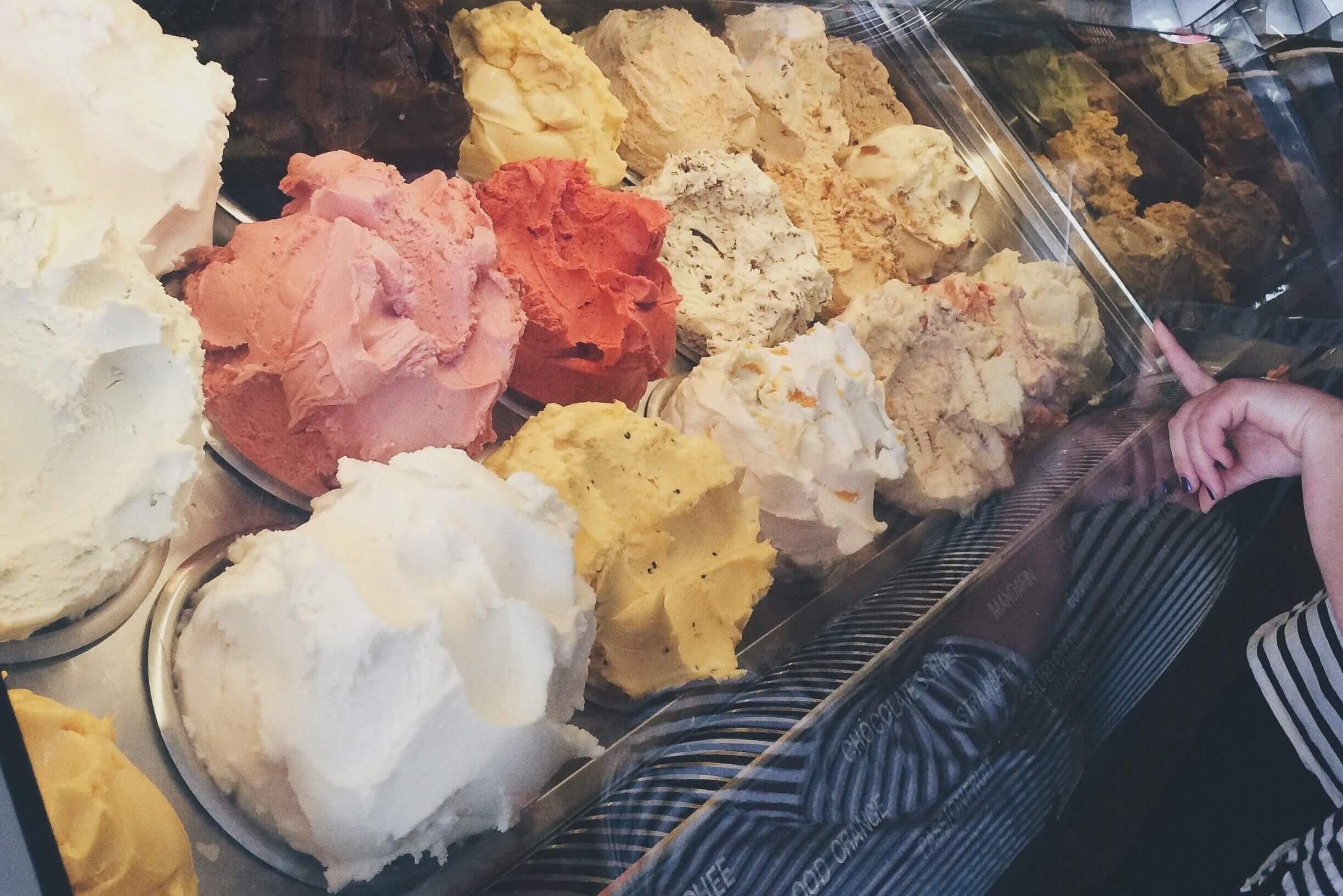 19. Eat at a sustainable fish restaurant.
Many places in Sydney are doing their best to protect the environment while still delivering the exquisite flavours we desire. Try out Love Fish or Fish and Co.
20. Hire a car and take a trip down to Hyams Beach.
Nothing quite beats the contrast of the bright blue ocean against the pure white sand at Hyams Beach; I realised immediately why it came so highly recommended.
To find out how to get there and what to expect on your road trip to Hyams Beach, check out this blog post.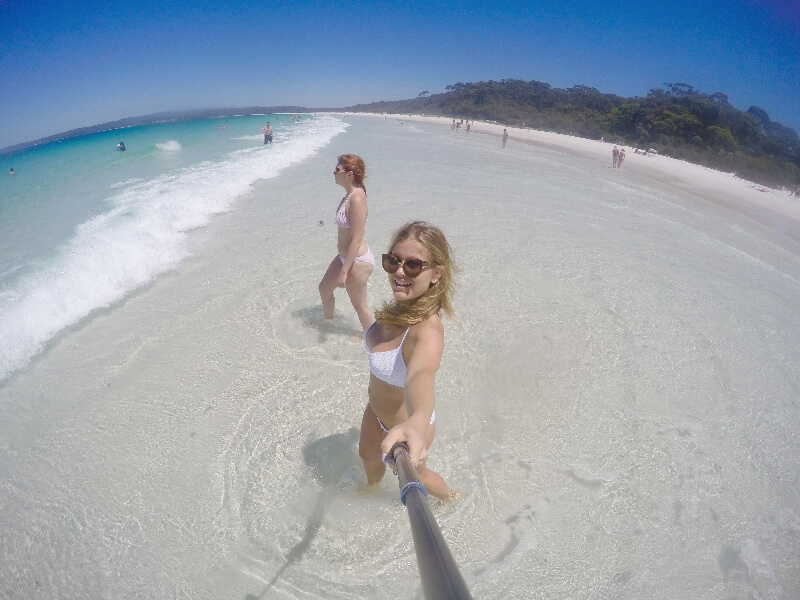 21. Explore Surry Hills
Surry Hills is the Shoreditch of Sydney. Far enough away from the hustle and bustle to make you forget you're in one of the busiest cities in the world, but close enough to get stuck into it the next day if you want to. I think one of the most underrated things to do in Sydney is to explore the suburb of Surry Hills: meander along the streets looking at the beautiful foilage, pastel houses and friendly locals, all while you're eating a gelato from Messina's.
See my complete guide here.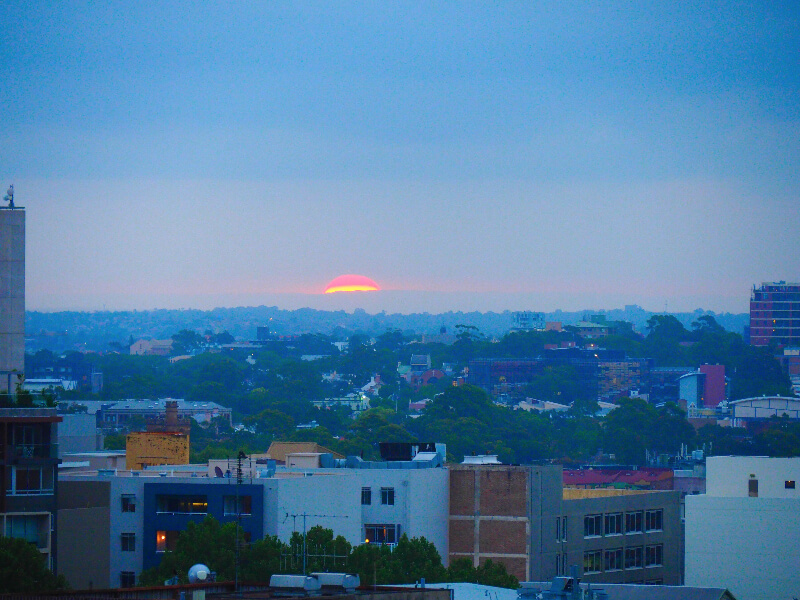 22. Go on a Hunter Valley Wine Tour
I absolutely loved exploring the vineyards in the Hunter Valley (and trying the wine was a bonus!). The Hunter Valley is the perfect place for your Sydney day trip and I can't wait to go back again. If you're not into wine, don't worry; there's also a brewery, cheese and chocolate factory, and a wildlife park.
See my full experience here.
23. Enjoy brunch in the city centre.
Sitting amongst my top 3 favourite things about Australia has to be the brunch culture and just how well the ozzies do it. Check out my top brunch spots in Sydney here.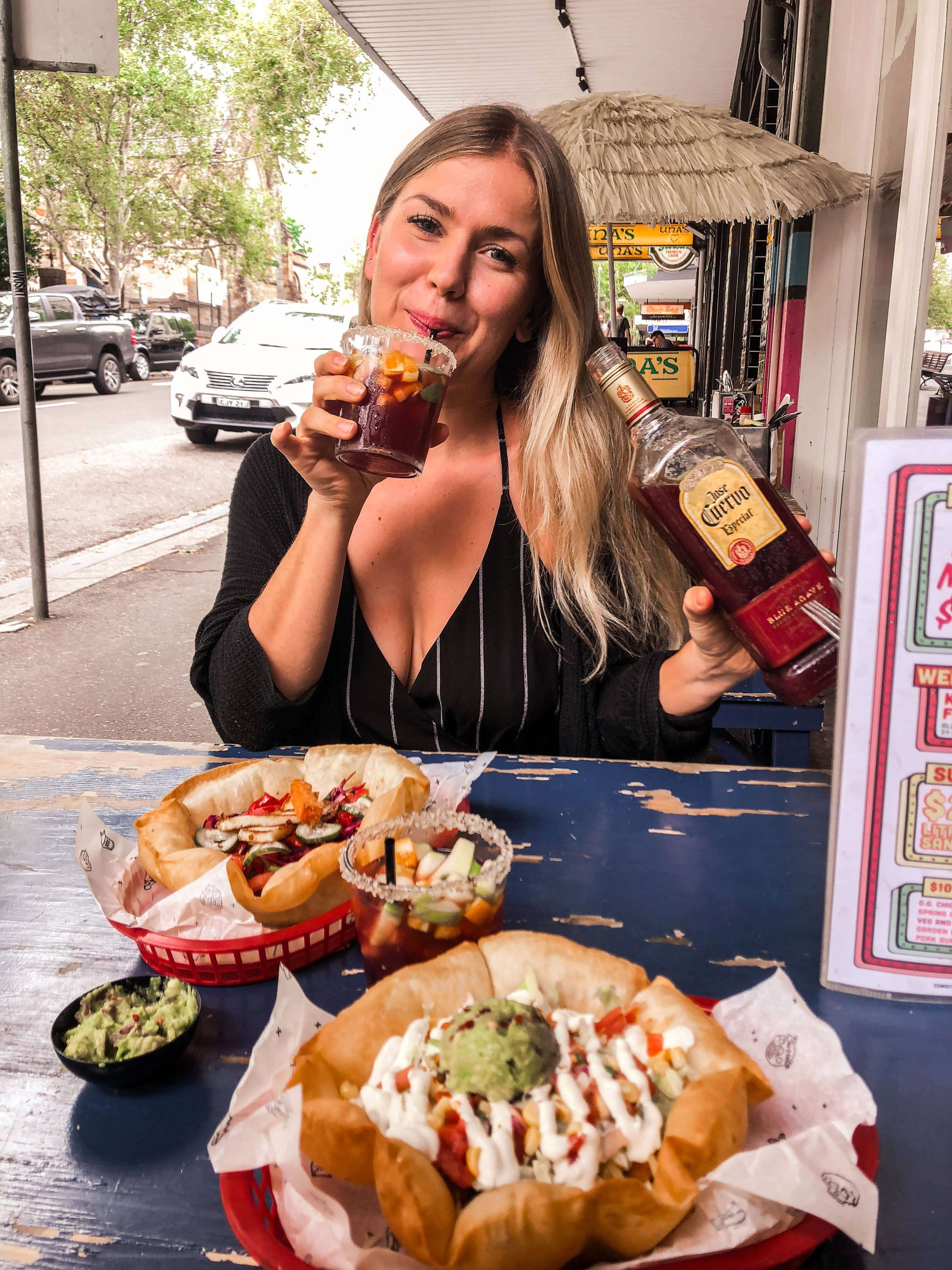 24. Swim at Bondi's Iceburgs Pool.
One of Sydney's most instagrammable locations, this ocean pool makes a great day out! It's $8 casual entry – giving you access to the pool, the sauna and the changing rooms. Click here for more info.
25. Walk over the Harbour Bridge and spend the afternoon at Luna Park
Everyone has an inner child… and it's time to let yours play! One of the most fun things to do in Sydney is to hit the Luna Park with friends and see who ends up with the biggest smile on their face after all the fun, games and rides!
See my 6 walks in Sydney you must go on here.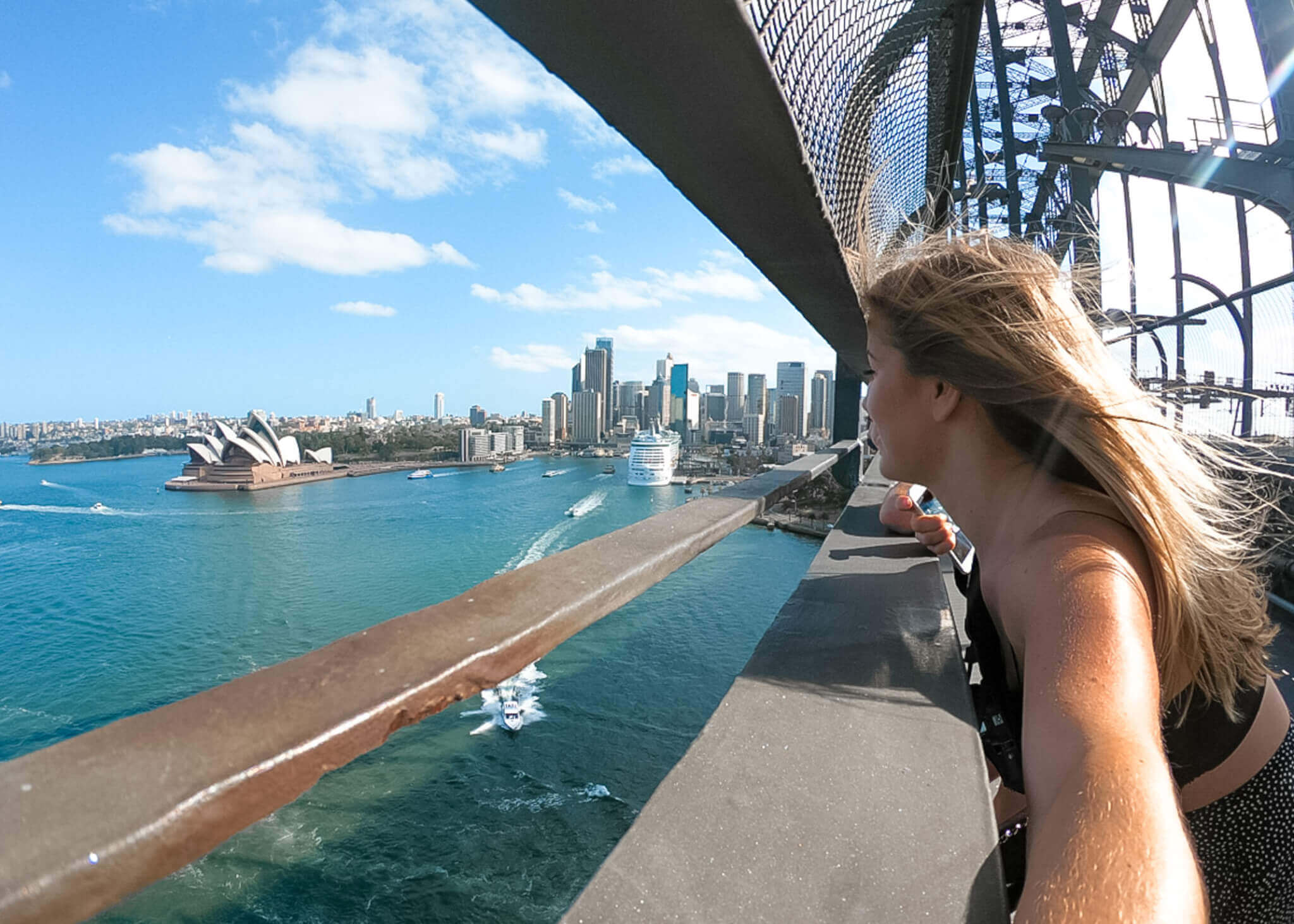 Have you been to Sydney?
What were your favourite things to do? I'd love to know!
Love as always + happy adventuring,
Did you find this post helpful? I'd love you to share it for me.
I can't do this without you.
Pin and save this blog post for later…