Exercise and travel. Two things that I absolutely love but that don't always go hand in hand.
Sure, when I'm off on an active adventure in the mountains, the exercise aspect is covered without having to put aside extra time for the gym. But where long flights, road trips and backpacking adventures are concerned, keeping fit can be a challenge. Feel me?
To be honest, I've kind of realised that it's part and parcel with travelling and you can't have it all. You can be as mindful as you can, but at the same time, travelling isn't always the same without a few sunset cocktails with new found friends. Despite knowing that my mind and body won't ever be as balanced as it is when I'm in routine at home, I've definitely picked up a few things that minimise the impact of travel on my health and fitness.
During this week's hot topic we asked WMGT family how they love to keep fit and healthy during their adventures. I've put together top 10 tips and tricks from myself and the WMGT fam that require minimal equipment and no gym time to ensure that you feel as good as possible on the road…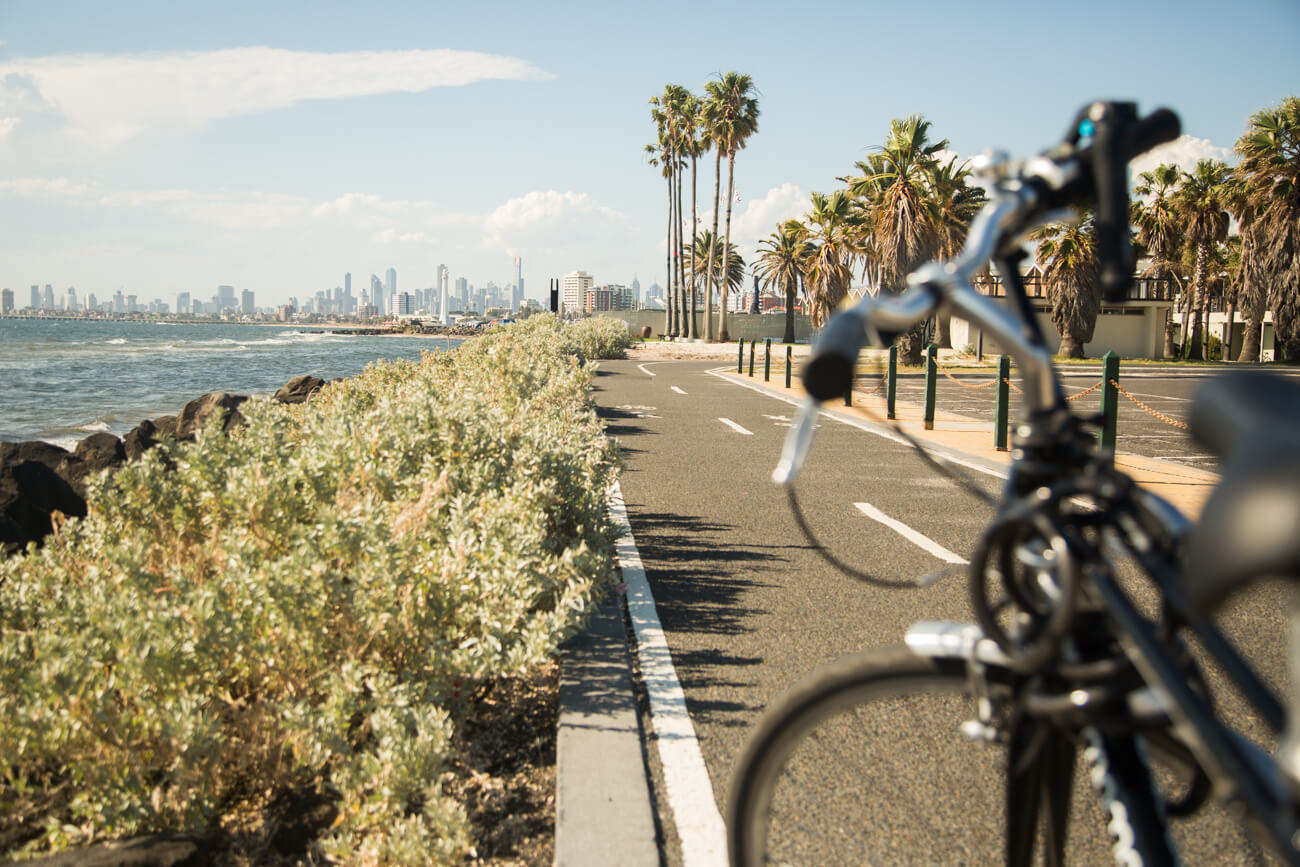 10 tips and tricks for keeping fit when travelling…
1. Explore what's around you
Before you arrive at your destination have a little look around your area for different running / cycling routes. There are certain apps you can download such as "map my run". This app can suggest certain routes depending on your location. It also tracks your time and pace too which is super handy for training and setting some running goals.
If you don't like running or cycling, see what the gym near you is like! Or just go for a bit walk when you arrive somewhere new (keep your eyes out for steps to climb).
Alternatively, check out local dance and yoga classes. Check out my post-flight yoga sequence here.
2. Pack a resistance band in your suitcase!
One of the best things I love about resistance bands is that they are small but mighty and fit perfectly into a carry on (no excuses!).
I use my resistance bands for full body workouts anywhere I go! It's the perfect bit of resistance when you haven't got weights handy after some bodyweight HIIT. Now you can get a full workout in your hotel room or by the beach.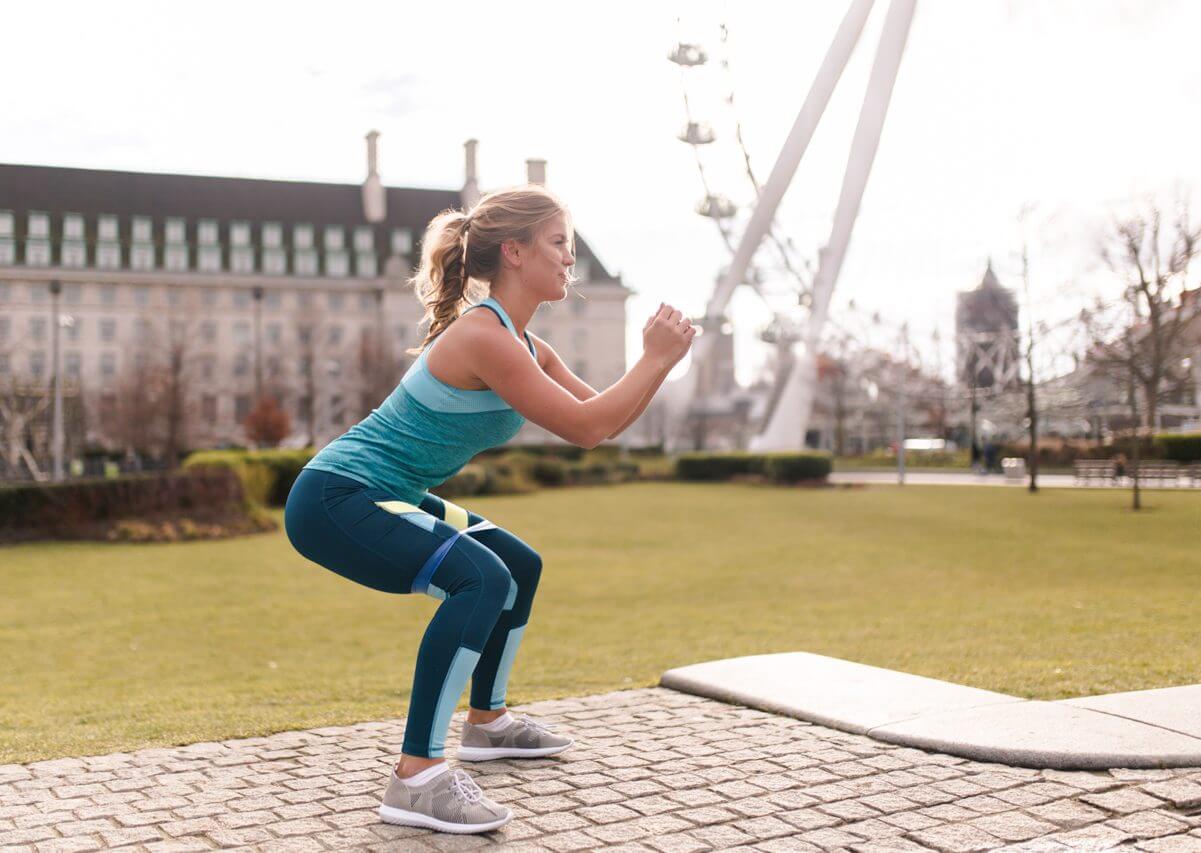 3. Plan a trip around a sports event
From a big marathon or Tough Mudder event, to a local park run, planning trips around sporting activities is a great way to see the world and keep fit!
Park runs are free, weekly timed running events that are organized by local Volunteers. Everyone is welcome and it's a super fun way to get to meet other people on your adventures. There is a really good tourist tool to find your nearest park run: just pin your location and pick! Or just google parkruns.com and choose your country and start running!
4. Hike and climb every single mountain in sight
Safe to say, this is one of my favourite things to do in the whole entire world and it definitely beats the treadmill.
The longer you hike and the steeper you go, the better the view. Combine an activity with your daily workout and forget having to put time aside to go to the gym later. Double whammy.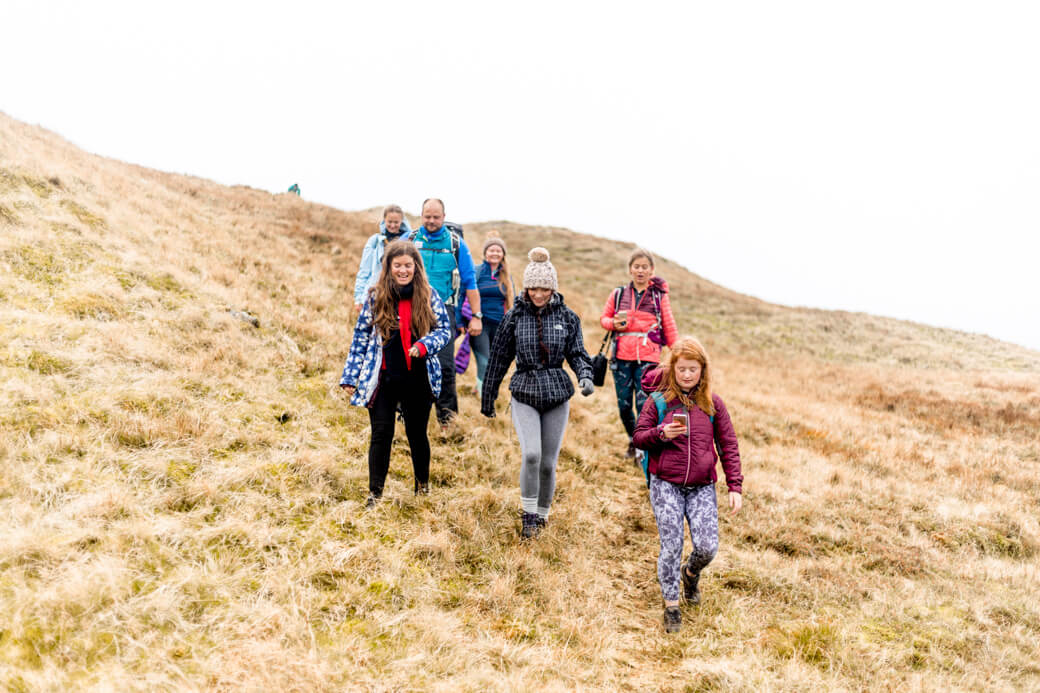 5. Start the day with a big nutritious breakfast
Diet is another thing that's hard to keep in balance when on the road. But good food really doesn't have to be expensive or time consuming. Starting your day with a healthy, nutritious breakfast will mean you have the right energy inside of you to fuel a day of activity.
Most hostels will have a kitchen area and a lot of hotel rooms will have mini fridges. Grab some porridge oats, your favourite type of milk and some yummy fruits to make some ultimate overnight oats. Cheap, cheerful and healthy.
If your budget isn't as strict, see what the locals eat for breakfast or find yourself a healthy cafe with a selection of smoothies and juices!
Always check to see if your hotel offers a "breakfast" option because sometimes it can be included and it can help keep you on budget.
6. Drink a lot of water and stay hydrated and fit when travelling
Water is super important to keep your body and skin freshly hydrated, particularly after a long flight. Water can be easily forgotten when you're in the moment and on the go but pack a reusable bottle and try to keep it full. It will help you avoid soda drinks!
If you're in a more remote area maybe it's best to consider purchasing a self-filtering water bottle.
7. Take the stairs and walk everywhere
Two simple but super effective things you can implement into you life to keep fit on the go, even when you're at home! Avoid the elevator and take the stairs. You find some of the best hidden gems on foot. So avoid the Uber and walk that extra mile! You'll save some pennies too.
8. Take part in more fun and physical activities
Have an active holiday! Instead of sunbathing, take 15-20 minutes to yourself to do some yoga or head down to the beach and rent a surfboard. Hiking, climbing, water sports – you name it, it's all good! This is time you don't even realize you're exercising, but moving your body for longer periods of time all adds up!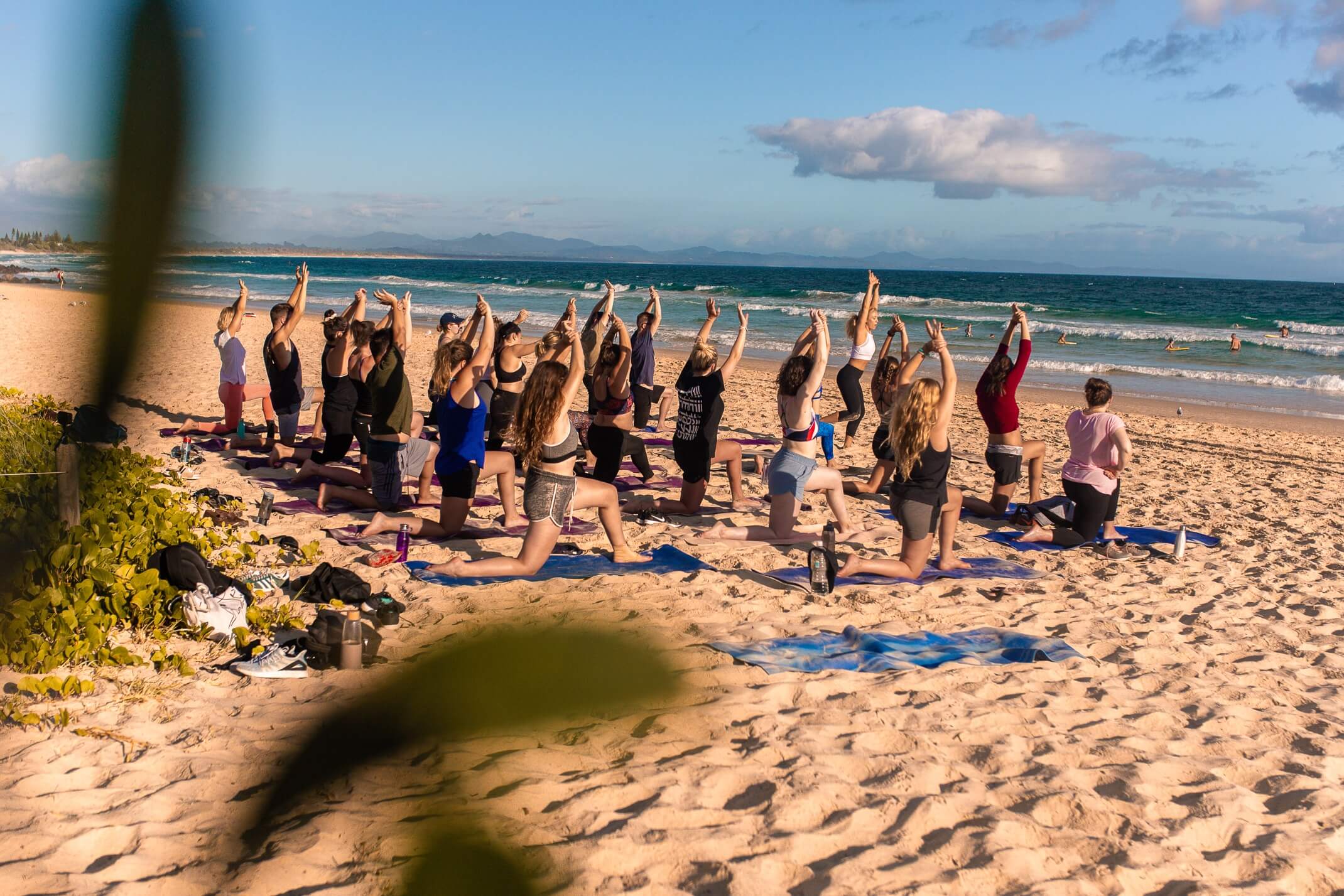 9. Keep some nutritious snacks in your backpack for emergencies
Healthy back up snacks are essential to prevent you reaching for the easiest and maybe not the most healthiest snack! I always take healthy snacks onto a plane with me to stop me tucking into foods that may not fuel my body in the most beneficial way.
10. Eat more local produce and less processed foods
Try and stay away from the larger, fast-food chains and opt for a day trip to the local fruit and vegetable market or an evening at a local restaurant.
Make the most of every moment on your adventure, but remember that keeping fit and healthy is important too.
Thank you WMGT family for all of your ideas!
Keep an eye on the Facebook group for the next WMGT Hot Topic!
How do you keep fit when travelling?
What are your top tips? I'd love to know!
Love as always + happy adventuring,
Did you find this post helpful? I'd love you to share it for me.
I can't do this without you.
Pin and save this blog post for later…