If I was to live anywhere in Sydney, I'd live in Manly. This coastal town can be reached in just 20 minutes by ferry from Sydney's CBD and so it's super close to the city but feels worlds away from the hustle at the same time.
Manly itself is considered the gateway to Sydney's northern beaches and is one of Sydney's most famous and well-loved surf spots.
When exploring Sydney, I find Manly usually sits beneath the likes of Bondi and Coogee for a day trip which is, I think, because Manly is more of a lifestyle to experience as opposed to a bucket list 'tick' like that of witnessing the Icebergs pool in Bondi.
In my opinion, a stay in Manly is one of the best things to do in Australia and definitely one of the best places to live in Australia (if you're considering the working holiday visa).
Whilst you can definitely have a day's adventure over to Manly if you have the time I'd definitely recommend staying a while longer. We spent a week in Manly and then couldn't resist returning to conclude our time in Australia because we loved it so much!
Manly takes the laid-back, surfy beach vibes of Byron Bay and combines them with an easy-to-grasp dose of adrenaline from city life. In just 20 minutes you can be in the hustle of Sydney's CBD thanks to the quick ferry that journeys from Manly's port to Circular Quay: the very best of both worlds, in my opinion.
I have personally been to Sydney on 5 separate occasions and so I feel ready to help you plan your time in Manly, Sydney and to share with you this complete Manly travel guide.
The question is, are you ready?
Other posts that may help you plan your trip to Australia: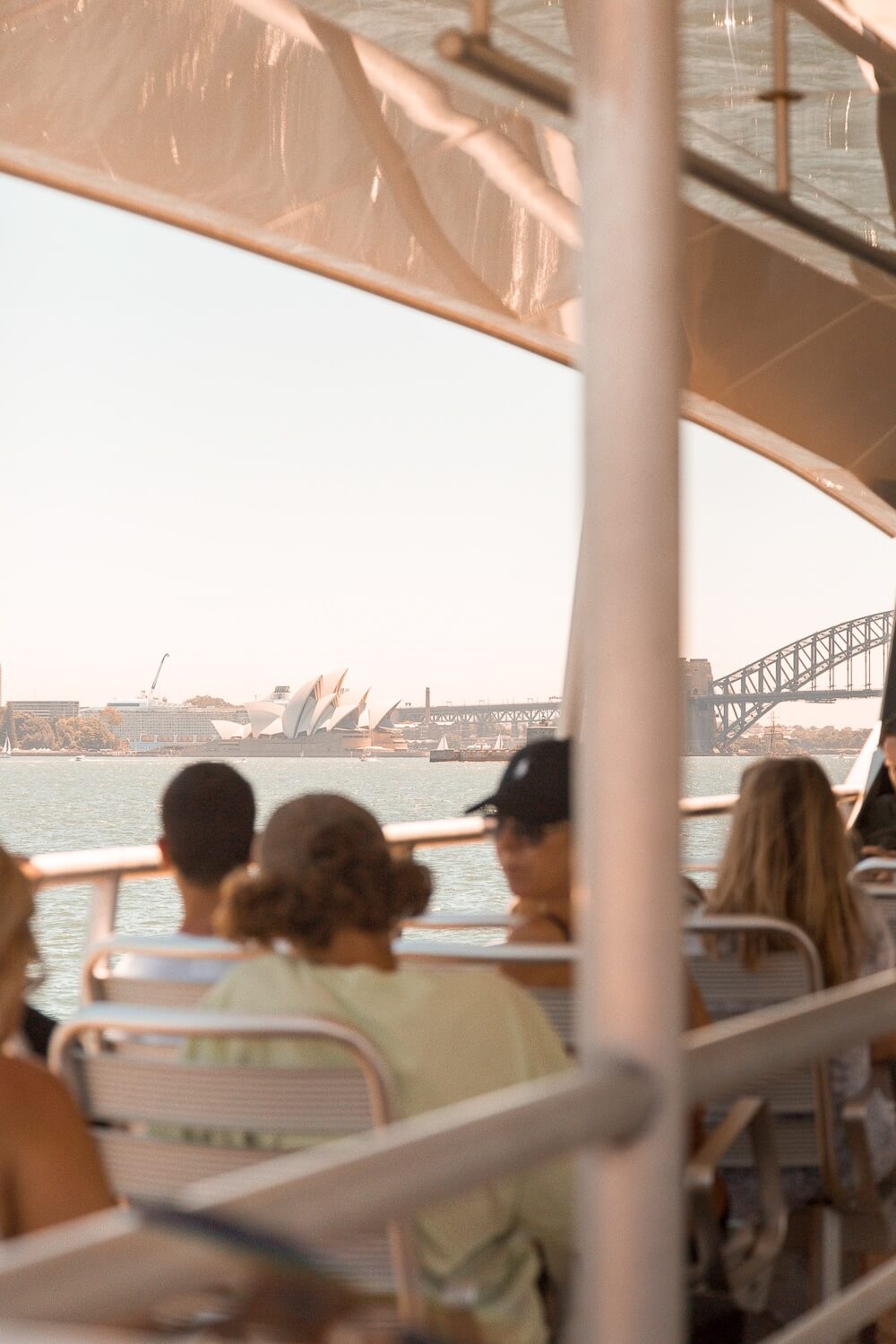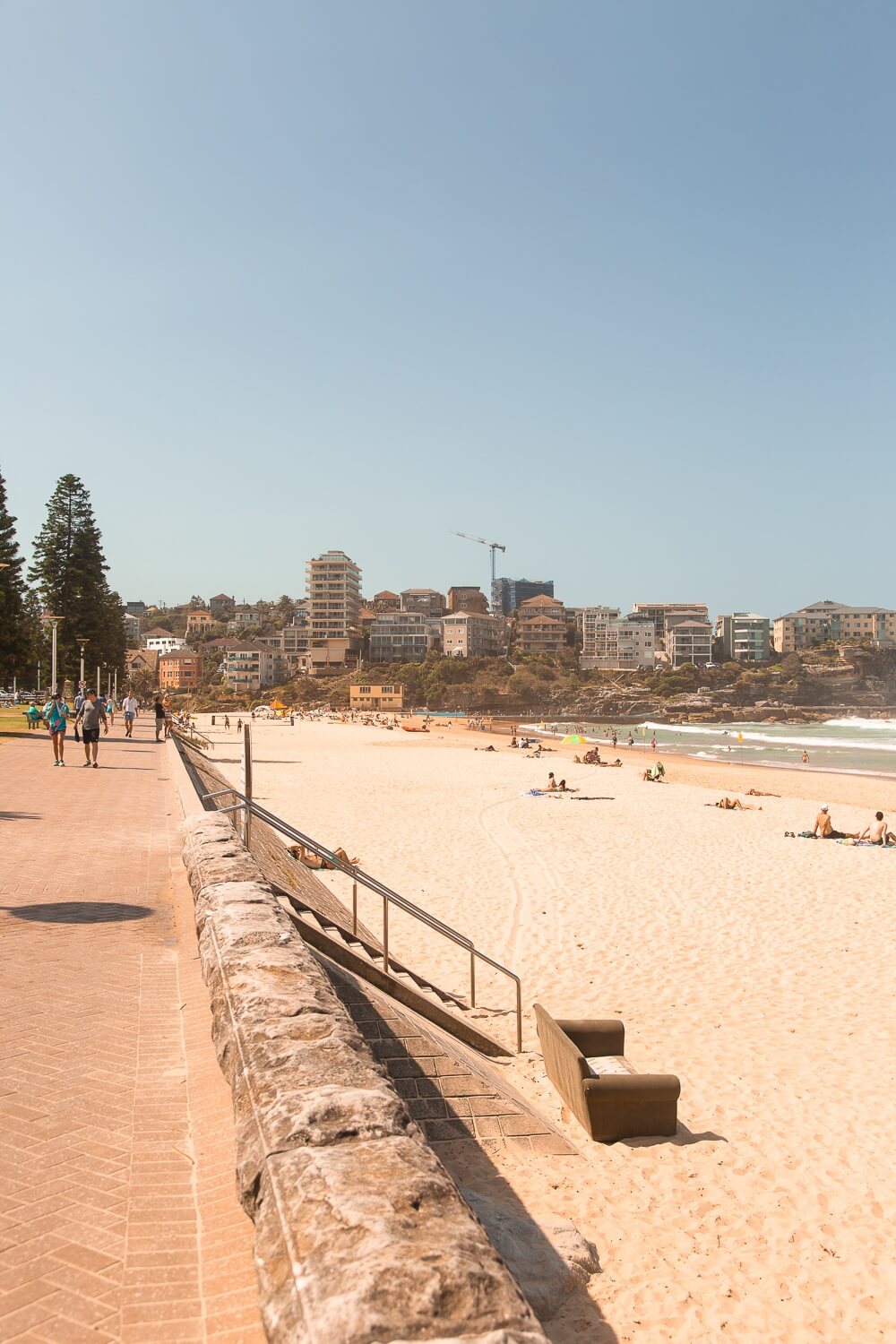 Here's my guide to Manly, Sydney, Australia…
Where is Manly?
Manly is a region that sits on the Northern beaches of Sydney. With golden beaches in abundance, a very active lifestyle evident for most people, brunch spots galore and coastal walks at your disposal – Manly truly encapsulates the Australian dream.
Manly is super easy to access from the city. If you have a car it will take you about 30 minutes to drive over from the CBD or alternatively it's just an 18 minute ferry from Circular Quay (the slow boat takes 40 minutes). The ferry brings you straight into Manly Wharf in the centre of the town.
If you're coming from the airport, you simply need to hop on the train (20 mins) direct to Circular Quay and then swap onto the ferry.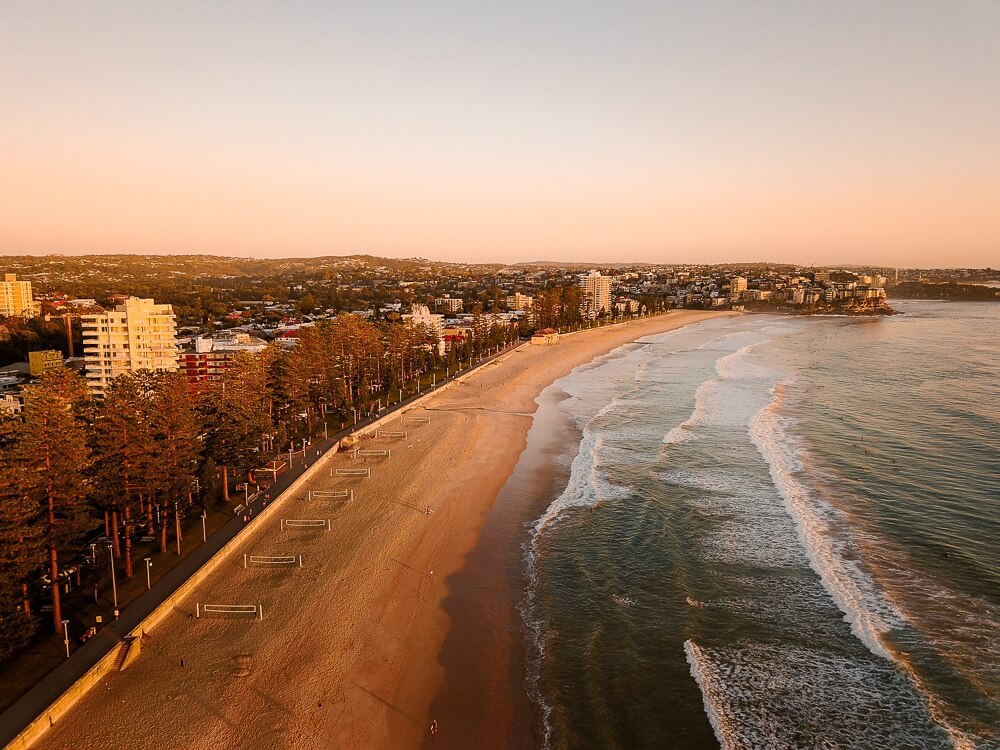 Where you should stay in Manly?
We stayed pretty central during both of our stays in Manly and went for two different Airbnbs. Accommodation bills rack up easy in Australia, particularly if you want a central location. Quite frankly, we'd rather spend our money on food and fun, so we opted for a bedroom in a flat with an awesome location as opposed to a whole flat with a further out location.
The best things to do in Manly…
If you're travelling the East Coast of Australia and are no stranger to an early start or two then you'll be witnessing some pretty spectacular sunrises. Here in Manly they are nothing short of sensational and I highly recommend you rise for one.
Watch the sun rise on the main beach and as the towns wakes up, grab yourself a coffee and sit on the wall that runs along the beach front. Magical, magical mornings.
The main beach in Manly is a sight in itself and is well worth a beach day on. Aside from that I'd definitely check out the Spit to Manly walk, Shelley Beach and dinner at Sunset Sabi.
My favourite places to eat and drink in Manly…
All the goodness at Bare Naked Bowls.
Japanese heaven and probably one of my favourite meals ever at Sunset Sabi. Book in advance; it's hard to get a walk-in table.
Mexican loving at Chica Bonita.
The best poke bowl I've ever had at Fishbowl Manly. Seriously (it's on UberEats too).
Morning coffee spot on the beach front: Rope & Anchor Cafe.
Gin and tonics at The Glasshouse Bar (they have a dedicated menu where you create your own concoction).
Beach side cocktails at The Boathouse, Shelley Beach.
Visiting Manly on a budget?
There's still loads to do! Some of the best things to do in Manly are free! Here are a few free things to do in Manly for ideas…
Spit to Manly walk
Beach day at Shelley beach
Beach day on Main Beach – don't forget your volleyball!
Walk up to sunset overlooking the city at North Head for an epic view of the city.
Watch the sunset at Manly Wharf.
Get a bus up to Palm Beach or one of the beaches a little further north.
Rollerblade or hire a bike along the seafront.
Where to go out in Manly…
We didn't actually have any mad ones in Manly itself but The Glasshouse rooftop gets pretty live at the weekend and the Moonshine bar on the ground floor is the perfect place to grab a cold one and enjoy some live music after a day in the sun.
Workouts to try in Manly…
I absolutely love the get active vibe in Australia. On the morning that I watched the sunrise I witnessed so many pre-work runs, volleyball matches and swims. It's seriously motivating.
Dynamic Pilates
F45
The Yoga and Meditation centre
There's also a few early morning group swims that happen in Manly along with an awesome pre-work volleyball culture. LOVE IT
My one-day Manly itinerary…
In case time is a bit tight!
MORNING:
Spit to Manly walk.
Breakfast at Bare Naked Bowls or Momo's Poke.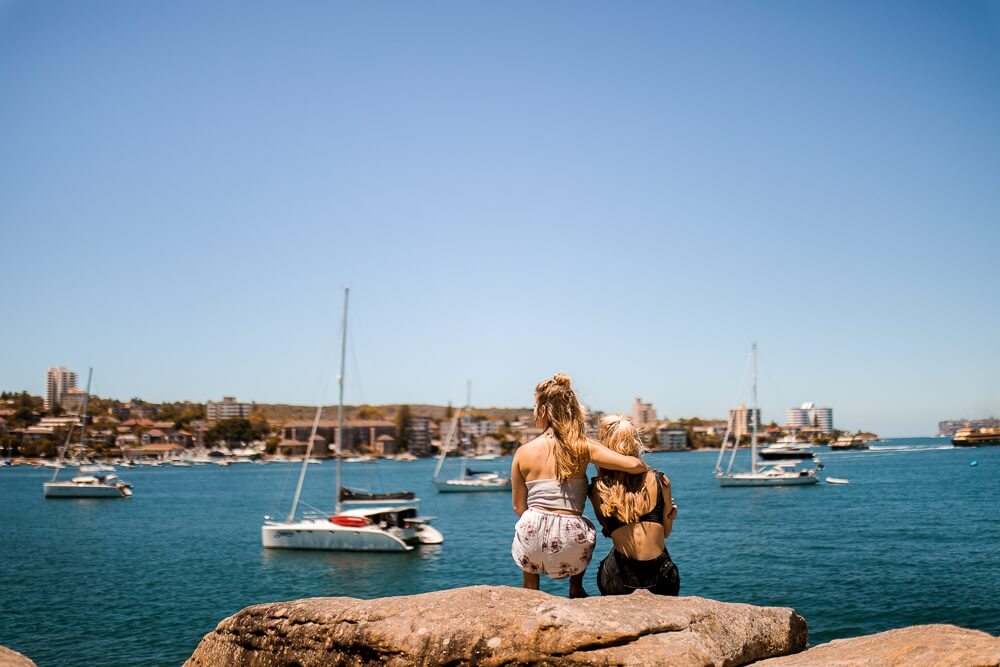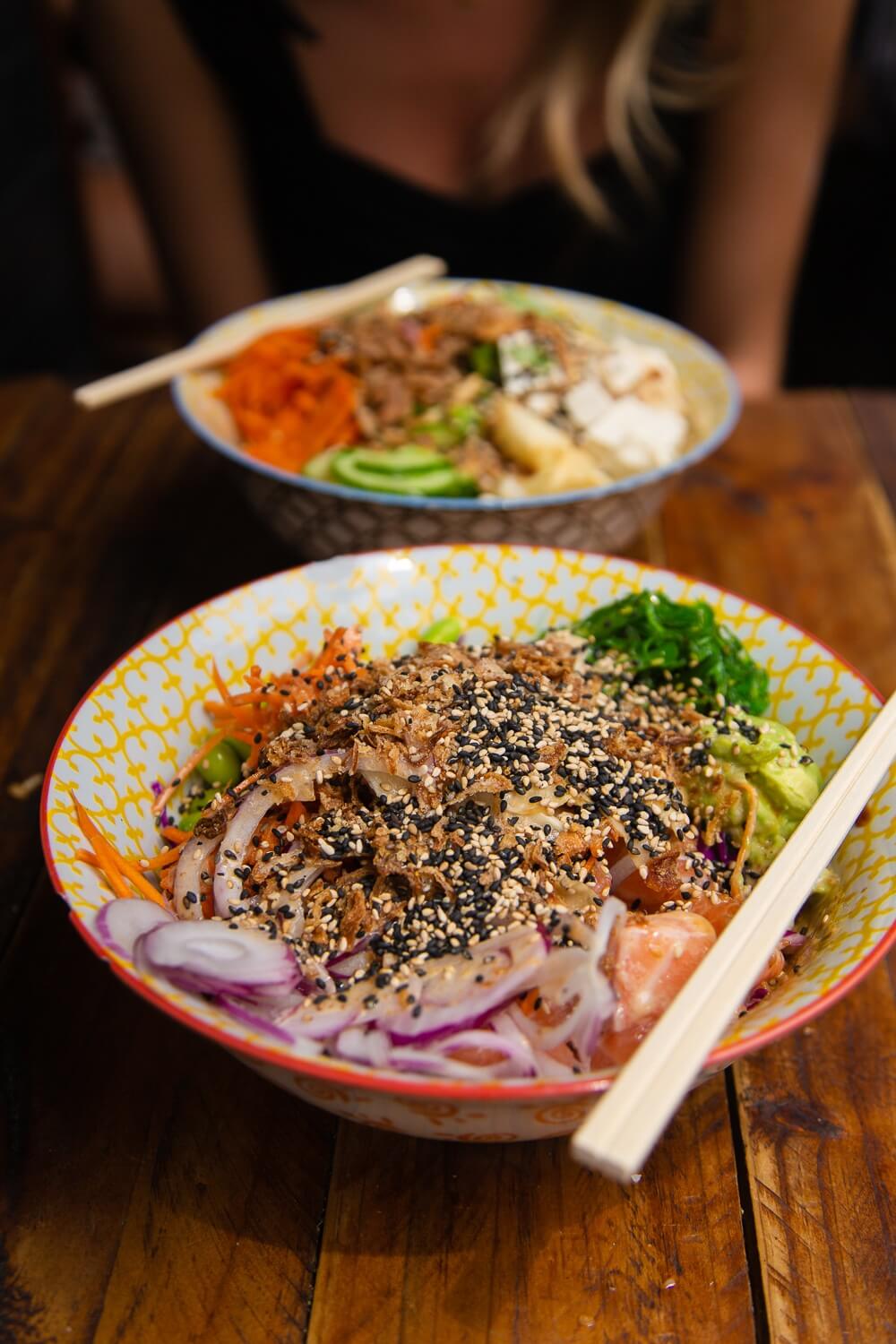 AFTERNOON:
Relax on the main beach.
Walk over to Shelley beach to snorkel.
Have a cocktail at The Boathouse.
EVENING:
Continue with another cocktail at The Glasshouse.
Watch the sunset at Manly Wharf, or hike over to North Head for an epic view over the city.
Dinner at Sunset Sabi.
Day trips and road trips from Manly…
– Take the bus up the coast to Palm Beach, the home of Home and Away. It's not unusual to see the cast filming there – we did! It takes about an hour to get to by bus 199 which leaves right in the centre of town. You pass through a number of coastal towns and beaches on the way that make for great extensions. We particularly liked Newport.
– If you're using Manly as your base, grab the ferry back over to Sydney and explore the city! See my 4-day Sydney itinerary here.
– A day trip to The Blue Mountains whilst you're in Sydney is a must! See my day trip from Sydney to the Blue Mountains here.
– Taronga Zoo: The Zoo with a view! Head down to Circular Quay and hop on a 12-minute ferry to Taronga where you can view over 4,000 animals including Kangaroos & Koalas! Tickets start at $42.30 for an adult day pass, and can be purchased on the website here.
– Hunter Valley: Vineyards, chocolate, a brewery, cheese, and wildlife, all in one day! See my post here.
– Walking – See my post about walks to go on in and around Sydney here.
– Road trip (my favourite kind of trip!). There are so many places you could go, including Hyams Beach, Newcastle, and Morisset.
Anything else you'd add to this Manly travel guide?
What were your favourite spots? I'd love to know!
Love as always and happy adventuring,
Did you find this post helpful? I'd love you to share it for me.
I can't do this without you.
Pin and save this blog post for later…