When it comes to technology, some people love it and some people hate it. Apps on your phone constantly sending you notifications, people constantly updating stories… it can be hard to stay in reality when you're so connected to the online world. But, it's hard to deny that technology can have some real positive impacts on our daily lives, especially when it comes to travelling.
Say for example, you've arrived in a new city and you need a little help getting from A to B. There are apps to assist you.
Say you've landed late and you're looking for last minute accommodation for the night. There are apps to assist you.
Say you've lost your friend and you need to find your way back to your meeting point. There are apps to assist you.
Mobile apps can be so useful for so many things. They can mean efficient use of your time, money and as a result your adventure can be seriously enhanced.
We put it to the Where's Mollie Global Travellers family to see what apps they find most useful on their travels and, combined with my favourites, we've made the ultimate list for you…
Here are 42 travel apps you should put on your phone before your next trip…
LOCAL TRANSPORT & DIRECTIONS APPS
1. MAPS.ME
With search tools, recommendations and offline location navigation, it is by far one of my favourite travel apps. Just pre-download the area and you're ready to use the app offline. Great for no signal areas or if you don't have much data allowance left!
2. Google Maps
Whenever I'm planning a new adventure, I create a map to save all of the locations I want to visit, so that I know I don't miss anything! This also helps me to determine the best route around all the places I want to see. You can also download the local area to use offline if you don't have connection. If you can connect to the internet, Google Maps will generate the best route based on traffic and any road closures or accidents, ensuring you get to your destination as quickly as possible. It's also a pretty good app to use as a sat nav when driving.
3. Citymapper
Having lived in London for a long long long time, I still get confused when it comes to the underground! The best way to reduce this stress is by having Citymapper at arms length, one of the most reliable travel apps on my phone. With over 40 of the most popular cities in the world, Citymapper uses real time data to navigate and map the local transport systems. By integrating all modes of transport including walking to driving and local transport, it makes life so much easier!
4. Moovit
Another public transport app, similar to Citymapper, but covers 1200 cities!
5. Uber
When It comes to getting around and exploring new places I usually love to do it on foot. You really get a sense of the city you're visiting, but sometimes walking is just impractical. Uber is a taxi-sharing app that is convenient and cashless and they've made it possible to reach any location by just using your phone. It's international and in most major cities around the world, and you get the cost of the ride on the app before you agree to accepting the lift, so you know where you stand with Uber.
PERSONAL SAFETY APPS
6. Life 360
My safety is always number one priority on the top of my list when it comes to my adventures. Using apps like Life360 definitely gives me peace of mind.
Life360 is a safe space for you and your family to connect and share real-time locations in a private circle. One of the really cool features is "Crash Detection". If an accident was to happen, it would automatically alert your emergency contact and send an ambulance to your location immediately.
After my car accident in 2016 I will definitely be maximising my safety with this app when I get my van on the road.
7. FindMyFriends
Another similar app already installed on the iPhone to stay in contact with family and friends!
DRONE APPS
My drone is one of my absolute favourite camera accessories but within the last few years new regulations have been introduced for drone operators. I always check to make sure I'm flying in legal fly zones and there are a few apps I use for that:
8. Airmap
Good for general no fly zones worldwide.
9. UAV Forecast
Good for checking flight conditions/No Fly Zones
10 Drone Assist
Check UK No Fly Zones.
11. Can I Fly There?
Check Australian No Fly Zones.
12. B4UFLY
Check US No Fly Zones.
13. Hover
Some good advice from one of our WMGT contributors, Chris:
"I always tend to just google rules for whatever countries I'm going to, just to make sure I can actually take it with me, or if it'll be confiscated or charged some kind of import fee on arrival. Or if it just needs to be registered etc… to fly"
ACCOMMODATION APPS
14. AirBnB
Booking a trip with AirBnB feels more like booking into a home rather than a hotel. It's my favourite choice for accommodation when I want to save the pennies or indulge in something unique. Airbnb provides a home from home and they have locations pretty much everywhere for you to choose from.
Get up to £25 off your first AirBnb stay here!
15. Booking.com
One of the apps I always use to find cheap and popular accommodation on my travels. Both hotels and hostels are listed on the site and the app so it's a good place for research and general overview of the accommodation available in a given area. Just pop in your dates with your location and something that suits your budget!
16. Expedia
Very similar to booking.com! Check both to make sure you're getting the best deal.
17. Hostelworld
When I'm on a budget, Hostelworld is my go-to app for sourcing the most popular and cheapest hostels.
18. Couchsurfing
Not only a well established app, but a great travelling community that has been created to make travel both cheaper and more authentic. Couchsurfing is an app that generates weekly meetups for solo travellers all around the world and offers FREE accommodation with the city locals. If you don't mind sleeping on a couch or floor in return for a new friendship then you have to experience the Couchsurfing community at least once! You can also give back to the community by offering up a sofa in your flat or house.
19. Hotel Tonight
Great for last minute bookings at low prices!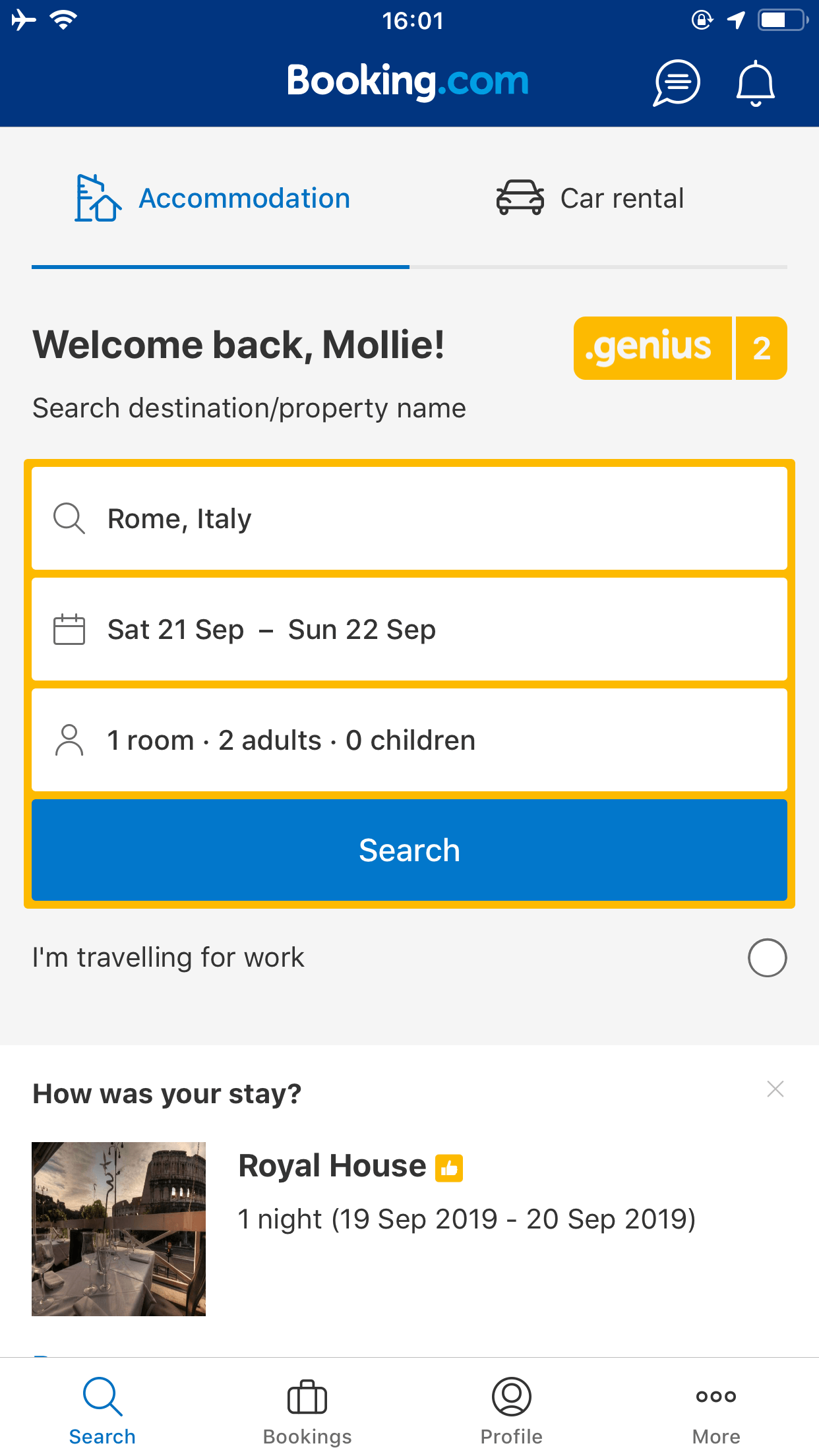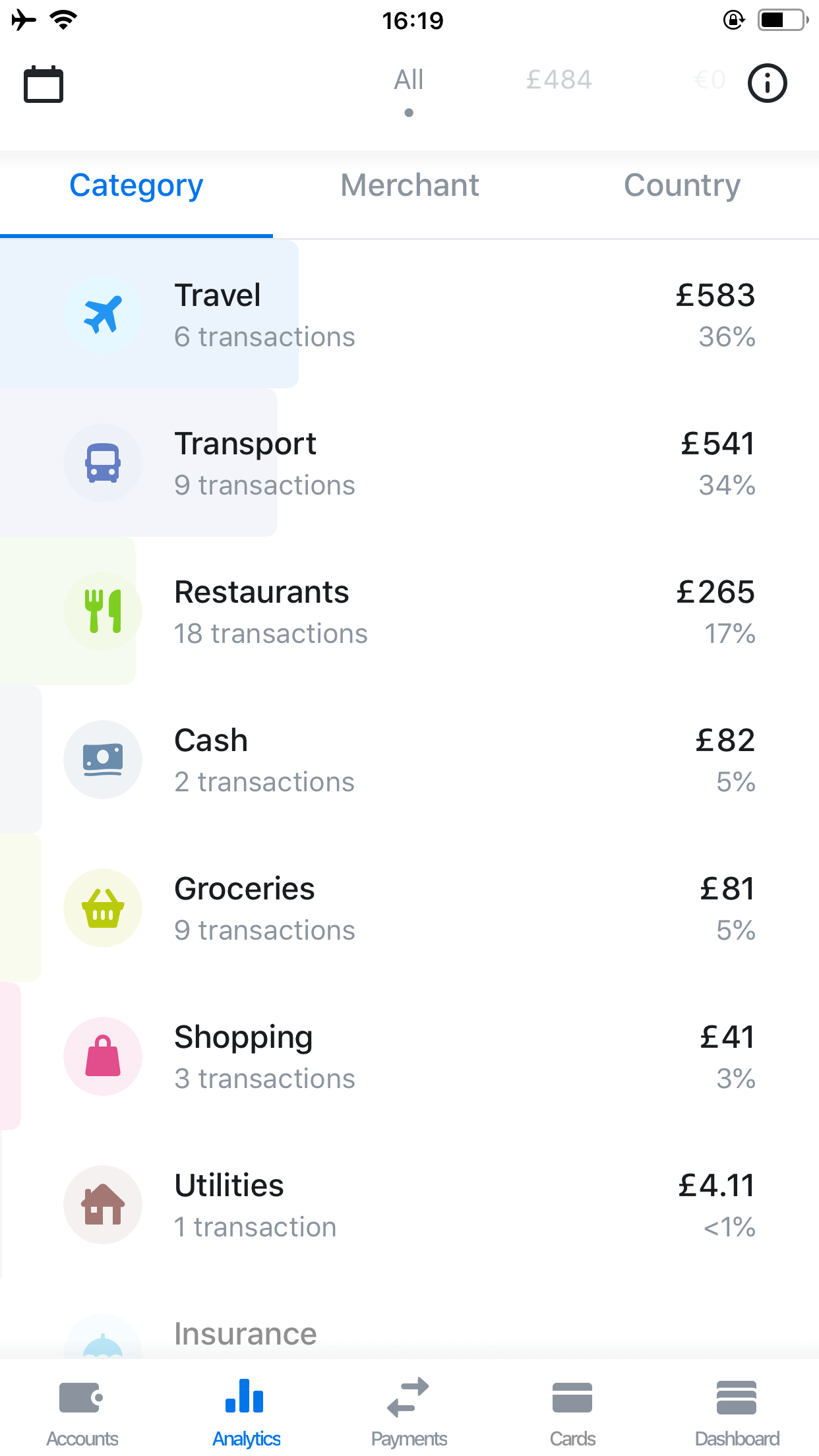 FLIGHT DEALS APPS
20. Skyscanner
Skyscanner is one of my favourite apps to check flight prices. You can also set an alert on certain flights to update you if the price increases or decreases! You can check which days are the cheapest to fly in each month as well, which is great if you're trying to save money on your travels and you can be flexible with dates.
21. Kayak
Similar to Skyscanner! But this one also includes terminal maps and how much time it takes to walk through the airport – great for anyone who needs a connection.
22. RyanAir
Known for their cheap flights anyway, what I like about this app is the Fare Finder. You set your departure airport and your budget, and it gives you all the cheapest flight deals from there.
PLANNING APPS
23. App in the Air
If you're anything like me you love travelling as much as you love being organized. App in the air connects to your emails, gathering a timeline of all flight details including flight reservations, boarding times, delays, custom times. It can also connect with other travellers' experiences for things such as the best airport dining insights. It also tracks them for future memories and reflections!
24. TripIt
An alternative to App in the Air!
25. Rome2Rio
Rome2Rio gives you all the different possible routes from A to B, including planes, buses, trains, taxis, car shares, ferries and more!
26. Trip Advisor
Make sure you check the hotel and restaurant reviews before you go! Once you're back, make sure you also leave some reviews yourself to inform other travellers.
27. Evernote
Great for logging all your passport details, boarding passes and trip itineraries. You can also write notes in it and keep a journal while you travel!
28. Google Translate
Ok so not really one for planning your trip, but you can plan what you're going to say and learn some new phrases! You can also download languages on the app, so you'll never get lost for words if you lose signal.
29. Pinterest
Great for getting travel inspiration! Check out all my pins here.
MONEY APPS
30. Revolut
The most significant benefits of using Revolut on the road are the ability to convert currency at the best possible rates, transfer money internationally for free, and spend money across the world without any fees. You can even install the card onto your iPhone wallet that allows you to tap as payment !
31. Monzo
An alternative multi-currency card / app, like Revolut!
32. Curve Card
With this card you only need to take one card out with you! Connect all your accounts in the app and choose which one you want to pay with at the time of payment, through the app. Great if you're worried about losing your cards!
33. Currency plus
One of my favourite apps for checking global currency exchange rates! Super user-friendly and you can use it offline.
34. XE Currency
Another good one for checking exchange rates to make sure you know the value of the local money.
35. Splitwise
A great app to use to use when splitting shared expenses with your travel buddies to make sure everyone gets paid back.
36. Trail wallet
A good budgeting tool to keep track of spending. It takes the headache out of tracking your expenses and lets you focus on more of the fun!
ENTERTAINMENT, PHOTOS & MEMORIES APPS
37. Spotify
Download music to listen to on long plane journeys or make and download an epic road trip playlist!
38. Netflix
Another great way to make the time pass on a long journey! You can download programmes and films to watch offline.
39. Lightroom
Great for editing photos on the go!
40. Snapseed
Also great for photo-editing!
41. Splice
A good app for basic mobile video editing.
42. Polarsteps
A low-key alternative to blogging about your trip, but still keeping all the memories!