Sri Lanka may be relatively small when compared to other countries in Asia, but it's not a reflection of how much there is to do by any means. In this Sri Lanka travel guide, I am going to share with you an ideal 1-week travel itinerary to show you how your Sri Lanka adventure could look.
If you want to see the whole island, in all its glory, you should put aside more than a week. But if 7 days is all you have, it gives you more than enough time to take in a dose of the culture, beautiful lush green hills, and stunning beaches that make up this island nation.
My name is Seren (you may remember me from the solo travel guide to India) and in this blog post, I have put together a 7-day itinerary for exploring Sri Lanka based on my personal experiences there.
This itinerary covers all the most beautiful places to see in Sri Lanka as well as some of my favourite finds and secret spots in Sri Lanka to help you plan your trip.
Let's tuck in!
If you're planning a holiday to Sri Lanka, but aren't sure of what the best things to do are, then look no further. In this post, you'll find all of the very best things to do in Sri Lanka as well as the most unique experiences and of course the places to visit in Sri Lanka.
Sri Lanka, known as the pearl of the Indian Ocean, is as magical as it sounds. Don't be discouraged by its relatively small size. This paradise island has so much to offer for travellers of all types, even for a full 1-week Sri Lanka itinerary. Whether you're an avid surfer, beach bummer, hiker, animal lover or tea enthusiast (the rolling hills of the Highlands are some of the most extensive tea plantations in the world!), you're going to tick a lot off of your Sri Lanka bucket list.
Sri Lanka is a destination you can visit all year round. Even though it's considered a small island, it has two distinct monsoon seasons in separate parts of the island so choosing where to visit in Sri Lanka can depend on the time of year. The best season to explore the southern coast and highland areas is November to March. If you want to visit the east coast for a surf break, the best time is usually May to September.
Here are 16 places, experiences and adventures you can't miss in Sri Lanka!
Other travel guides you might find useful…
Here's the perfect 7-day itinerary for Sri Lanka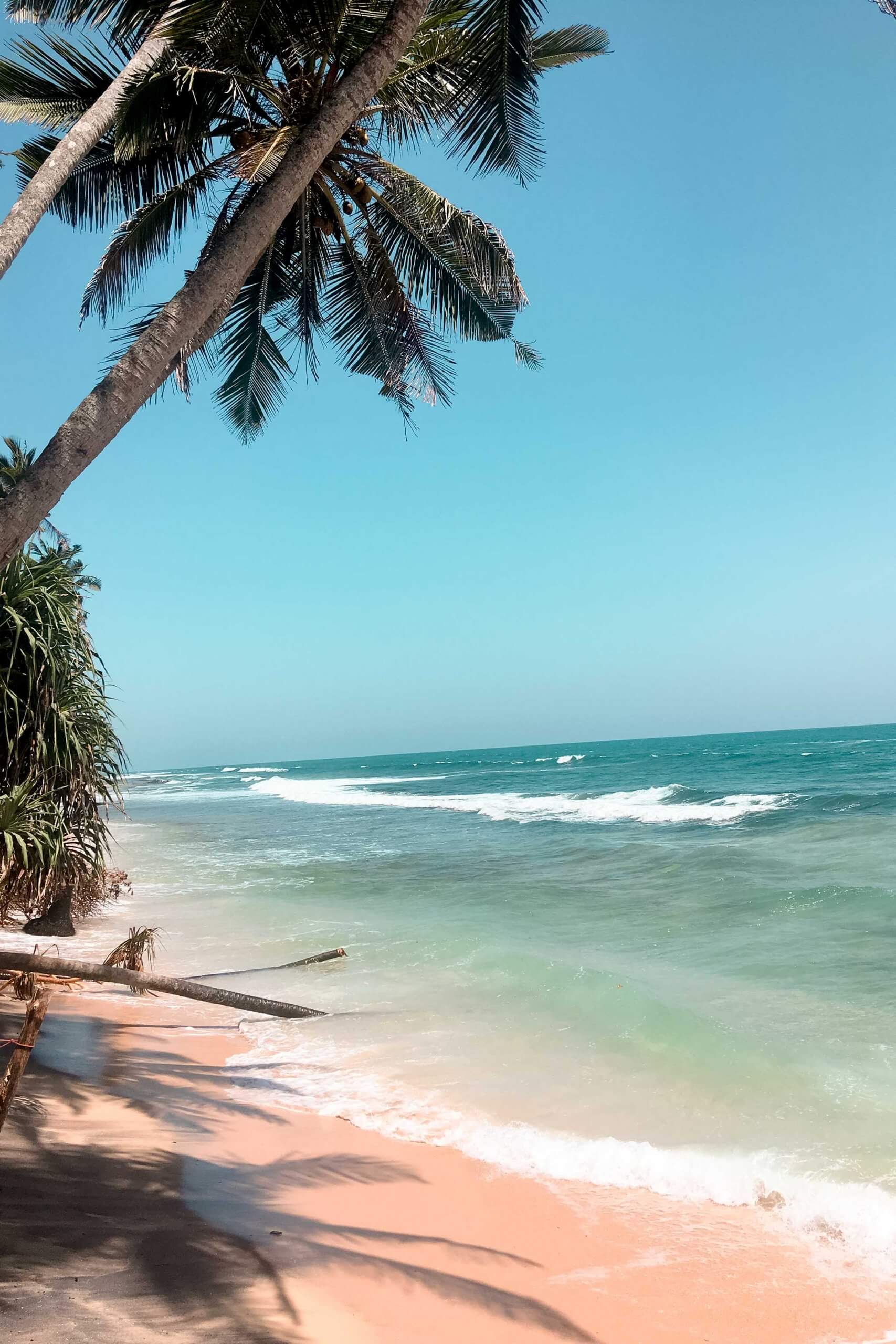 The best time to travel to Sri Lanka
It totally depends on what adventure you're after and what side of the island you're planning an adventure on. Sri Lanka's weather is dictated by two key monsoon seasons which are important to be aware of when planning your trip. You can read about Sri Lanka weather in more detail online but in short, the best time to visit both the west and south coasts is from December to March, and the best time for food weather on the east coast is from April/May to September.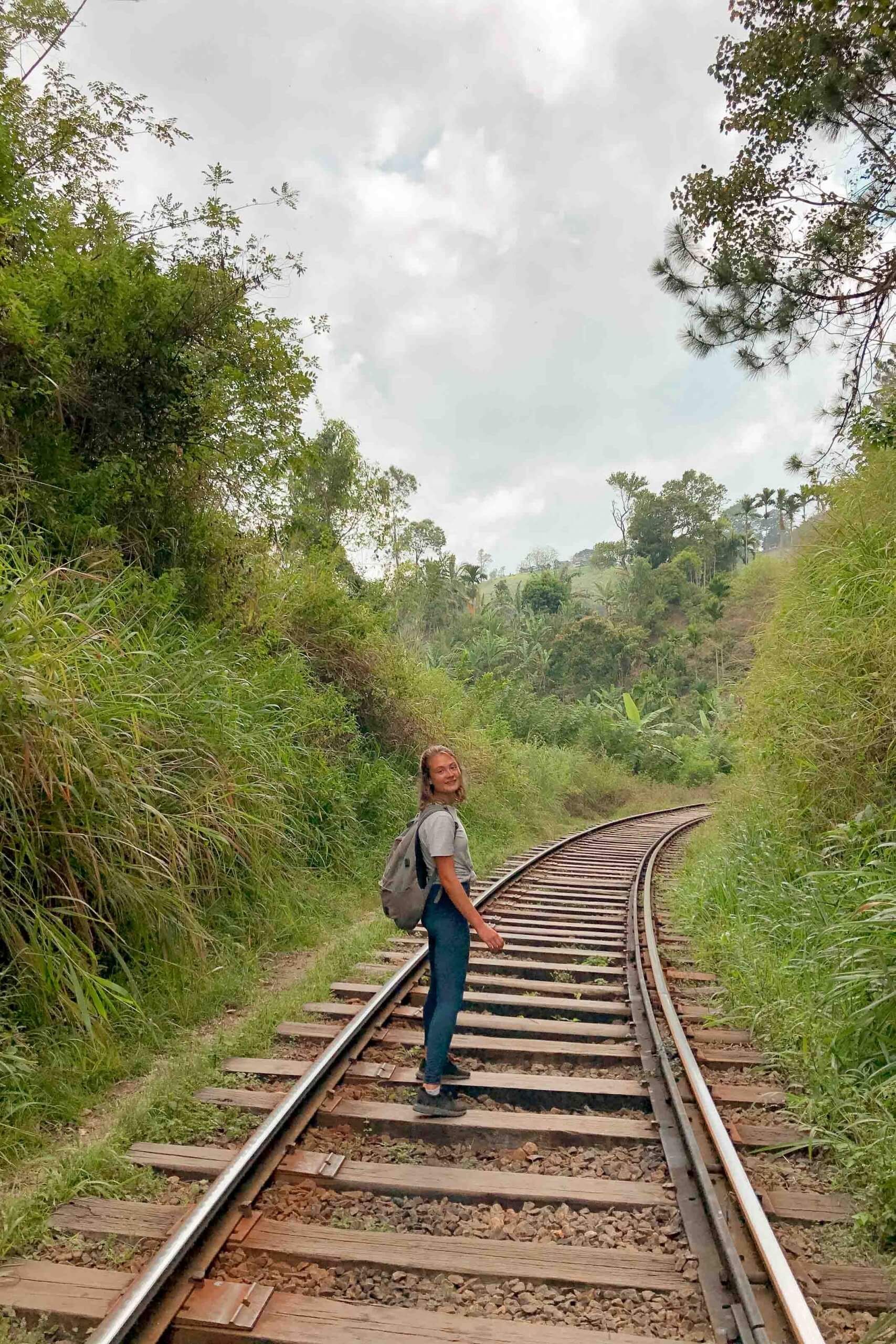 How to get to Sri Lanka
Bandaranaike International Airport (CMB) is the islands International airport in Katunayake. It's located 30 kilometres north of the island nation's capital of Colombo.
Day 1 in Sri Lanka
First things first, get yourself to Sri Lanka. This is going to be day 1 of your itinerary. Sri Lankan Airlines fly direct from multiple destinations, including the UK, to Colombo, the capital.
Colombo is full of fantastic hotels and hostels to suit any price range. Alternatively, take a short taxi ride to Negombo, just north of Colombo, and start your trip right on the beach. The beach at Negombo is not the best in Sri Lanka, but it will do for your first afternoon as you ease in.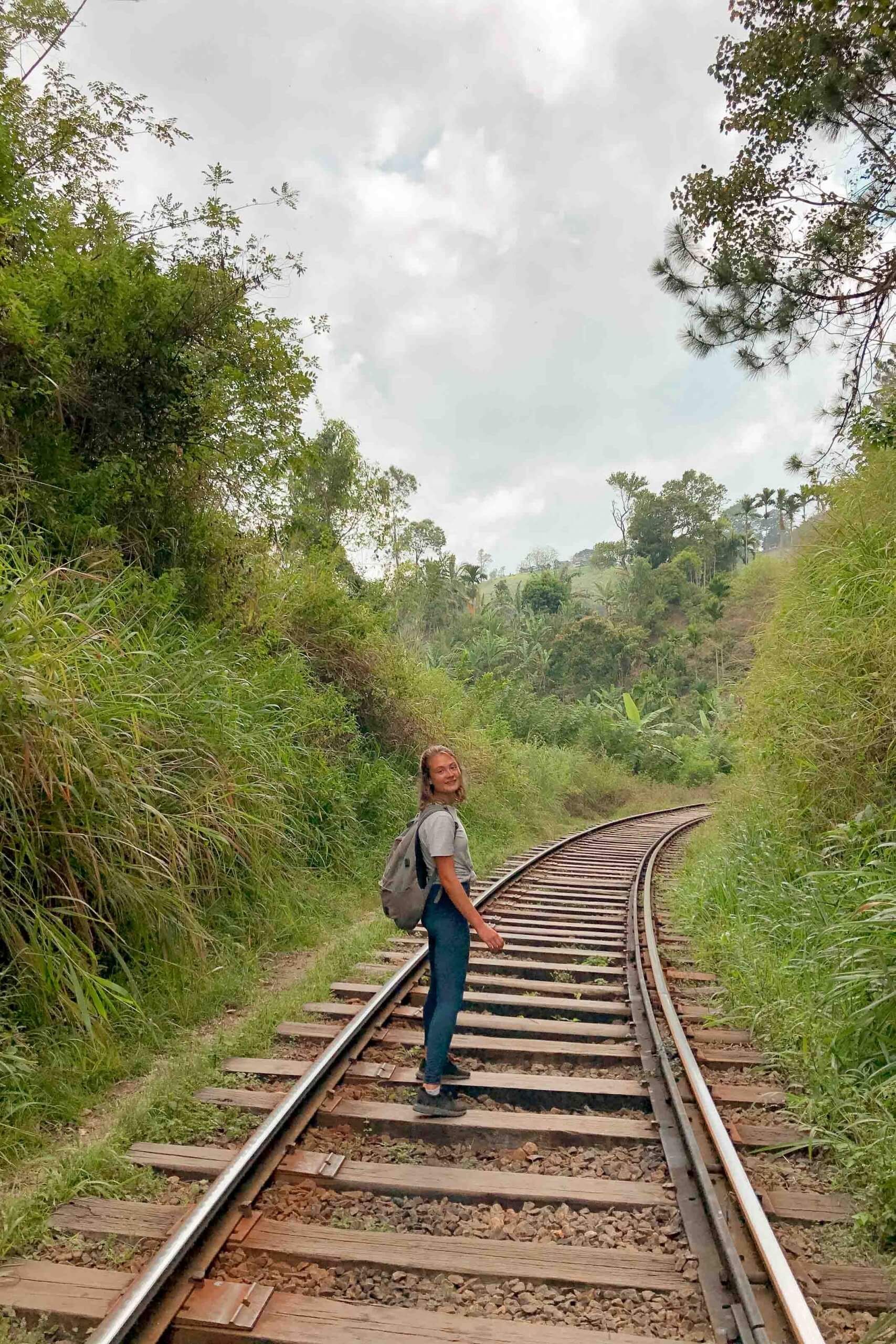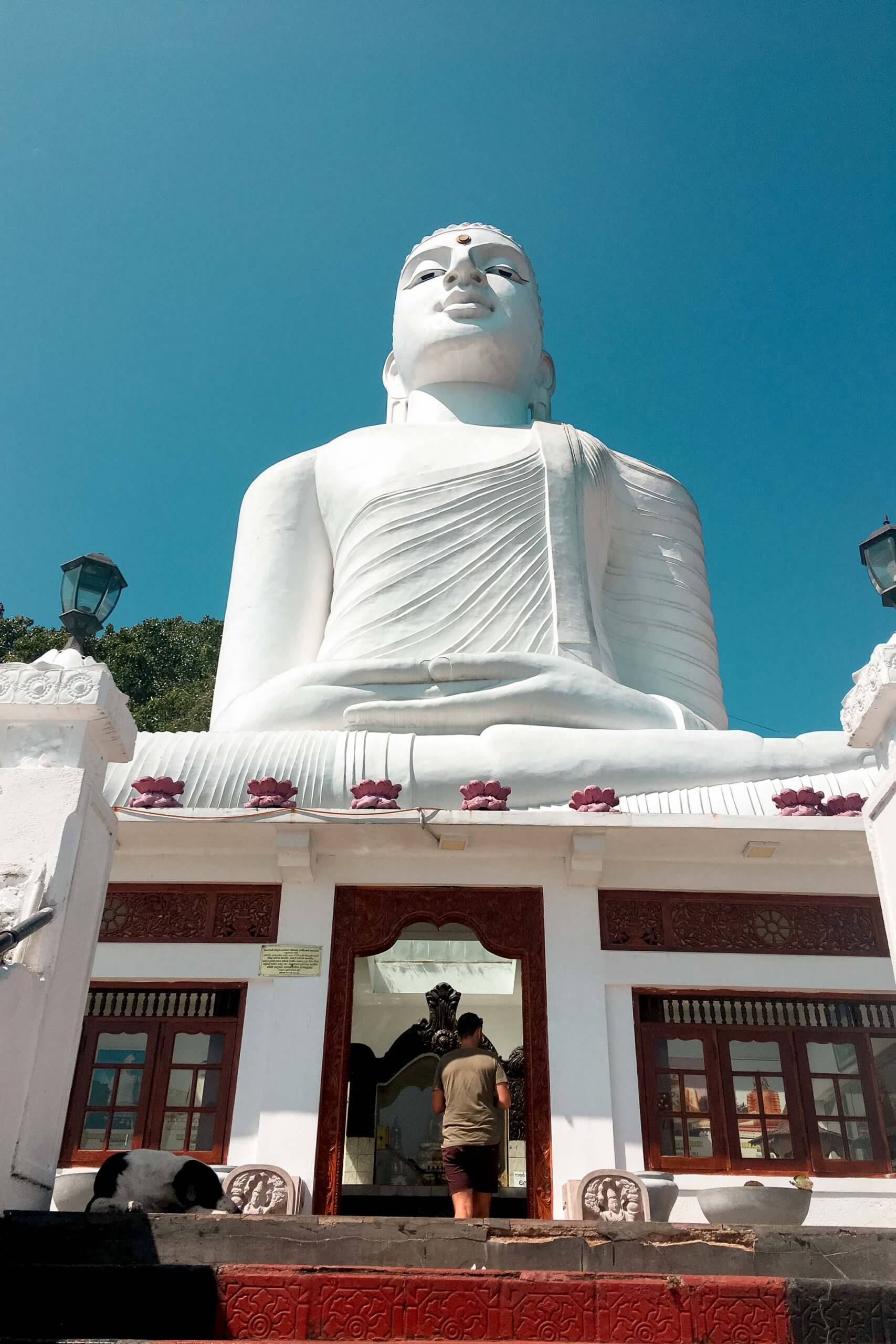 Day 2 – head to Kandy
Take the train from Colombo to Kandy in the morning, and have the afternoon to explore.
Sri Lanka is a tiny island, and unless you sort out private transport with a company or hire a tuktuk (a popular way to get around the island independently) you will be travelling the island by train or bus.
Train travel in South Asia may be daunting, but Sri Lanka is famous for its breathtaking train journeys and its people are kind and welcoming. The trains can get very busy, though, so arrive at the station early to ensure your ticket or book a seat in advance.
The train journey to Kandy winds its way out of Colombo and into lush green fields lined with palm trees before finally reaching the hills of central Sri Lanka.
Kandy is a beautiful little city with a lot of leftover colonial influence. It lies between leafy green hills with mountains in the distance.
First off, head up the hill just outside the city to the Bahirawakanda Vihara Buddha Statue. This is an enormous statue of Buddha that looks out over the city.
Next, head back into town towards the lake. If you want a bite to eat, there are infinite local restaurants to sample the delicious fresh Sri Lankan curries as well as a handful of cosy cafés to stop off at on the way.
Despite being in the centre of the city, the lake is a peaceful spot and the Temple of the Sacred Tooth Relic is right beside it. This temple is an important Buddhist pilgrimage site and beautiful to explore.
If you have enough energy left over from walking around the town, head to the Udawattakele Forest Reserve. This is a small but charming nature reserve perfect for a leisurely stroll and spotting wildlife.
Day 3 – take the famous blue train to Ella
Next up, take Instagram's favourite train ride from Kandy to Ella.
The train is an iconic blue which stands out against the vibrant greenery that makes up most of the journey. It winds its way through the hills, some wild, others carved out with tea fields. Prepare to be blown away by just how green everything is (thanks to a lot of rain!) The most picturesque tea fields are around Nuwara Eliya, one of the stops on the journey. Many visitors get off here for a day or two of rambling through the tea fields and tasting Ceylon's finest cuppa.
The train is very slow, so this will take you all day. Pack snacks, or buy some from the vendors onboard!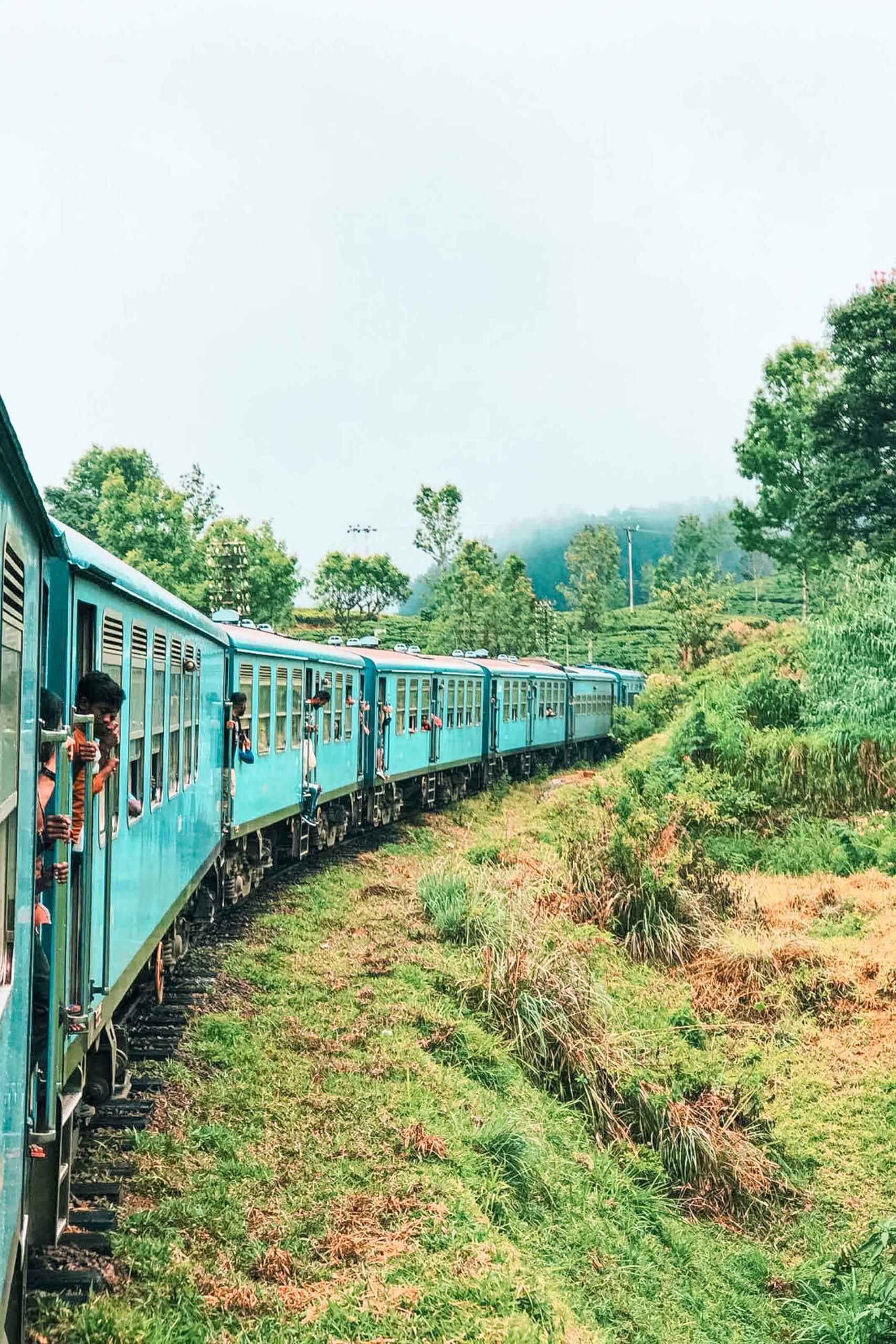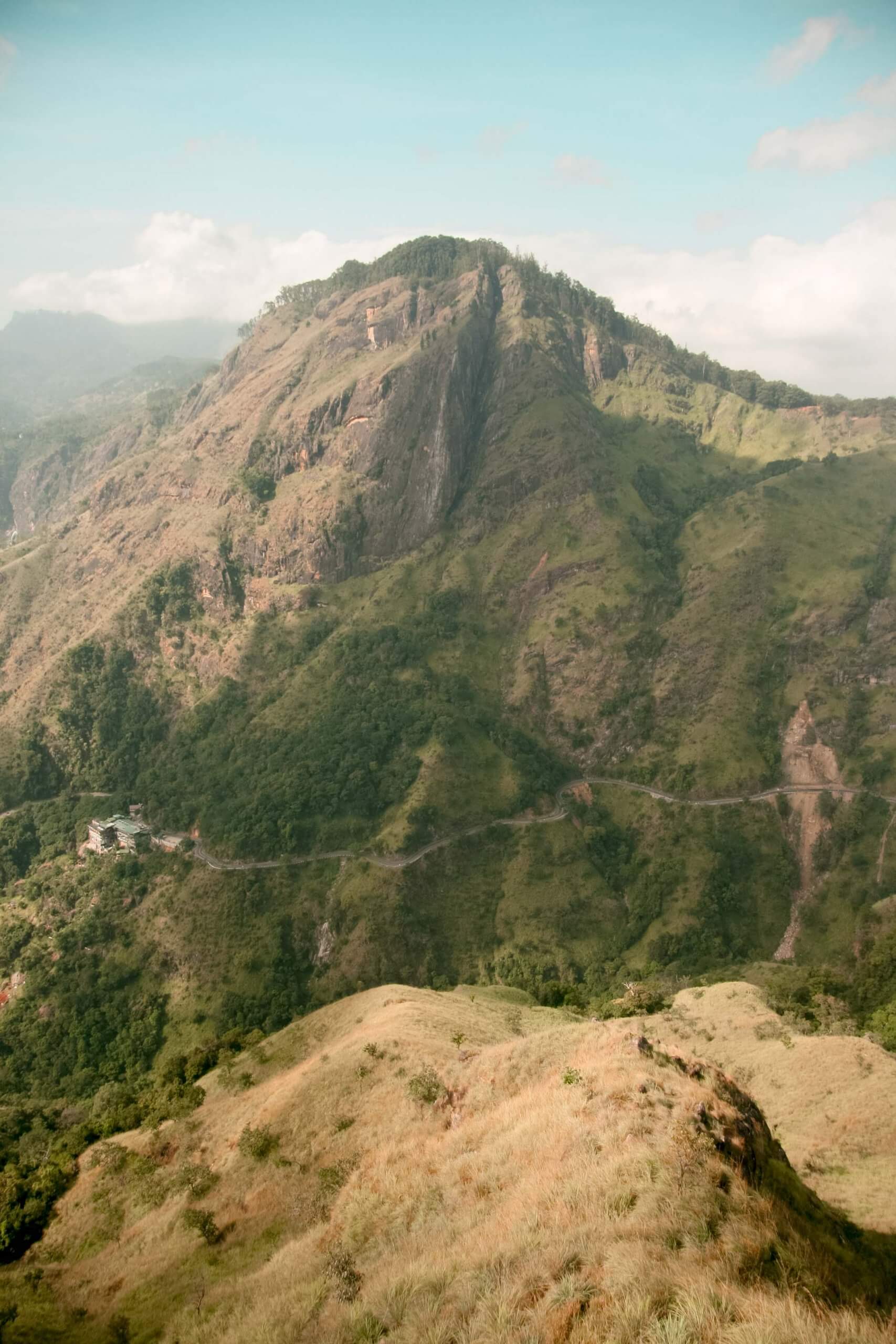 Day 4 – walk around the hills in Ella
Ella town itself is full of cafés and restaurants, but it is the surrounding hills which are the real attraction. Spend this day walking the hills.
The Nine Arch Bridge is a magnificent bridge which the famous trains rumble across a few times each day. It's a popular spot for photos because of its backdrop against tea fields and forest. Plus, you can get an adrenaline kick from walking on the railway tracks.
Not far away and a short walk up some stairs is Little Adam's Peak, the perfect hilltop from which to admire the expanse of hills and waterfalls around you.
There are various other walks further outside Ella, accessible by bus or taxi, if you want to pack more exploring in. One of them is the Diyaluma Waterfalls. After a short walk through the forest, you reach the waterfall which actually consists of many tiered pools for swimming and jumping in. Beautiful views and a refreshing swim! What more could you want?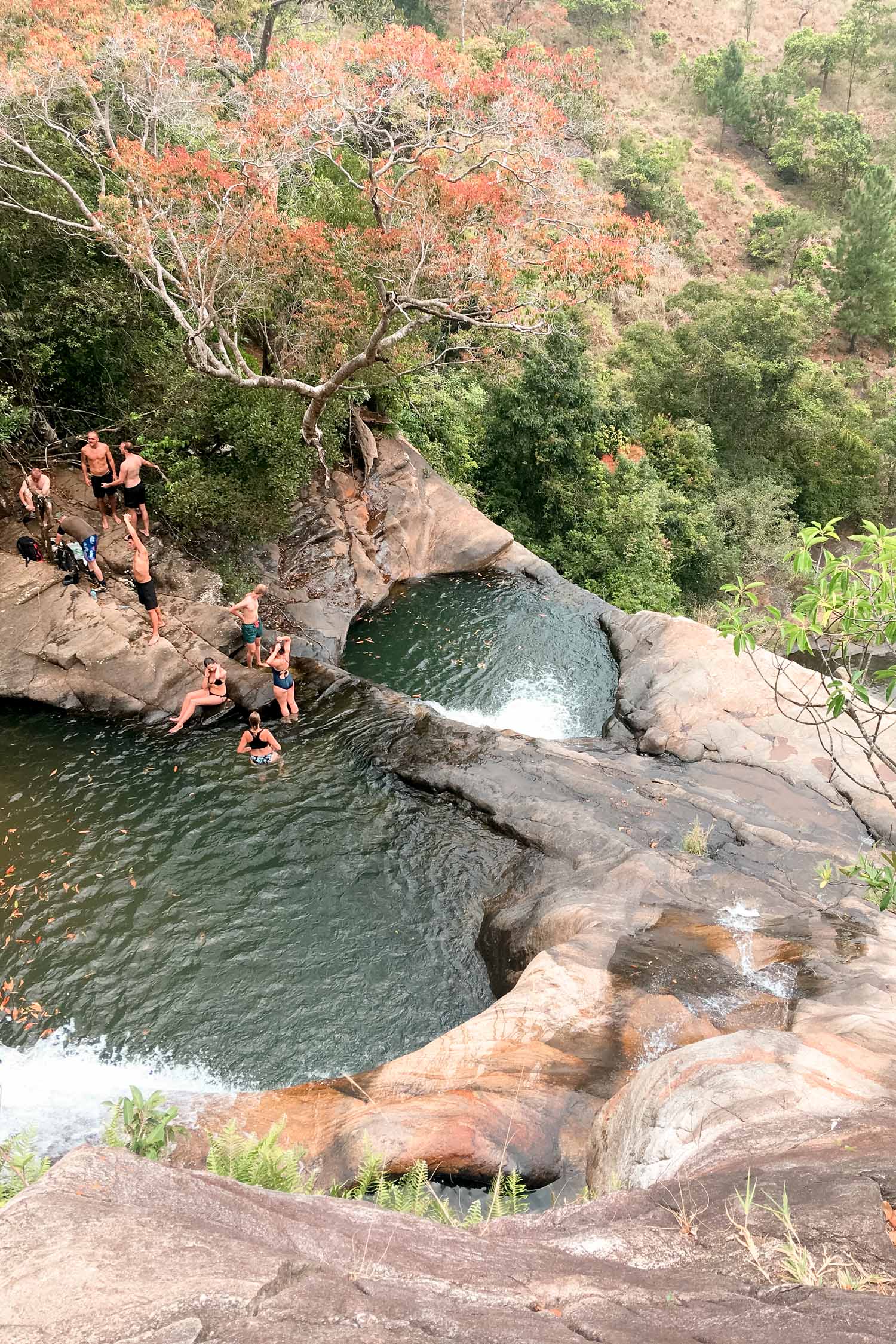 Day 5 – head to Weligama
There is no train connecting Ella to the south coast, so take the local bus or hire a taxi. Go for the bus if you want the full Sri Lankan experience of careening along the roads at top speed.
Sri Lanka has two different seasons for its beaches. From November to April the south is on season; from July to September, the east coast is where it's at. Here, I'm going to talk about the south coast, specifically Weligama, but Arugam Bay is a fantastic spot on the east coast on season.
It will take you a good few hours to reach the south coast, so you'll want to just chill out on one of the many beautiful beaches on this day.
Weligama is full of arty and comfortable hostels serving smoothie bowls and iced coffee, all a stone's throw away from a long stretch of beach boasting the best beginner's surf spot on the south coast.
The entire south coast is basically a string of stunning white sand beaches with crystal clear waters and palm trees towering above, so you can't go far wrong if you choose to stay elsewhere. Other popular spots are Mirissa, Midigama, Unawatuna, and Hiriketiya.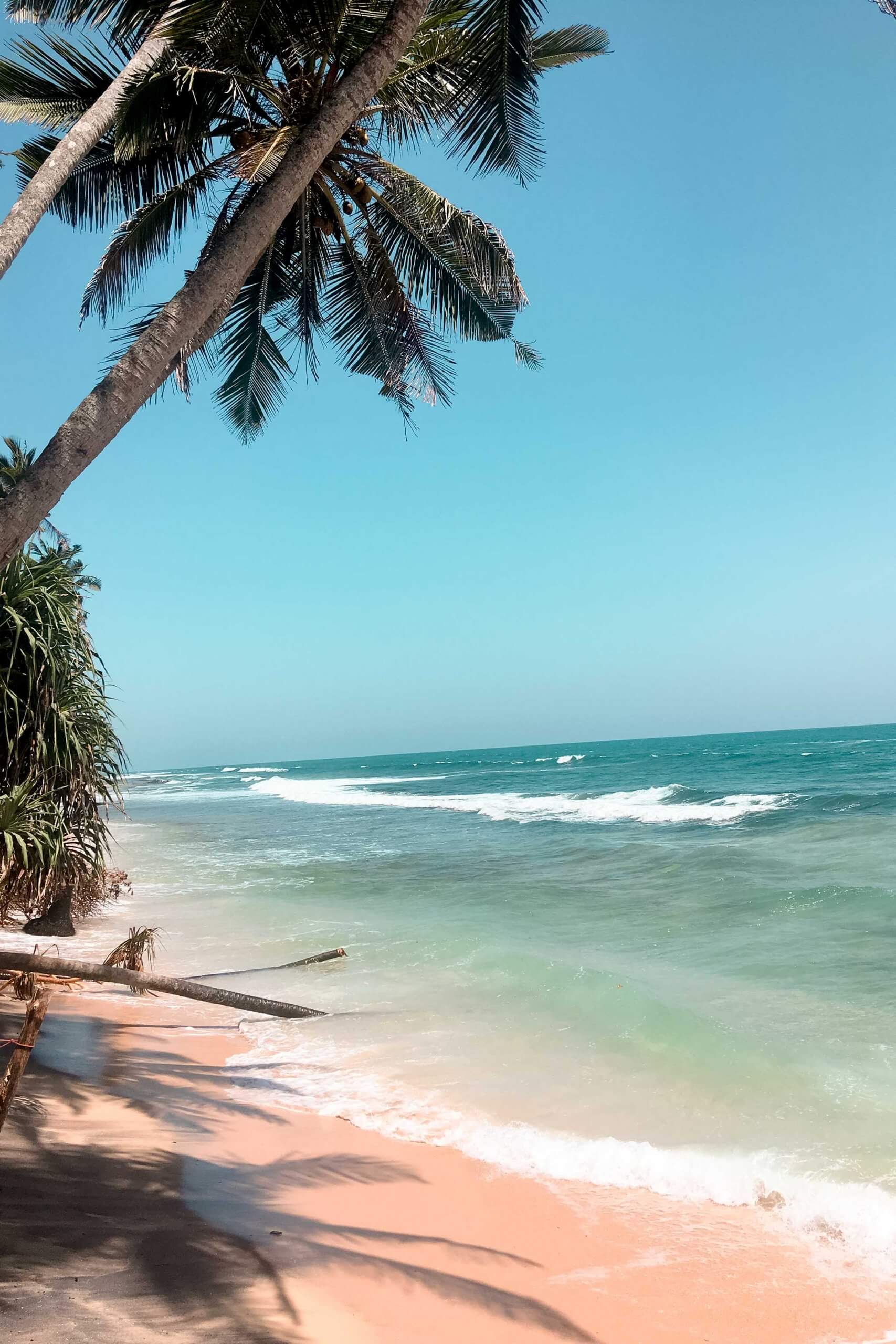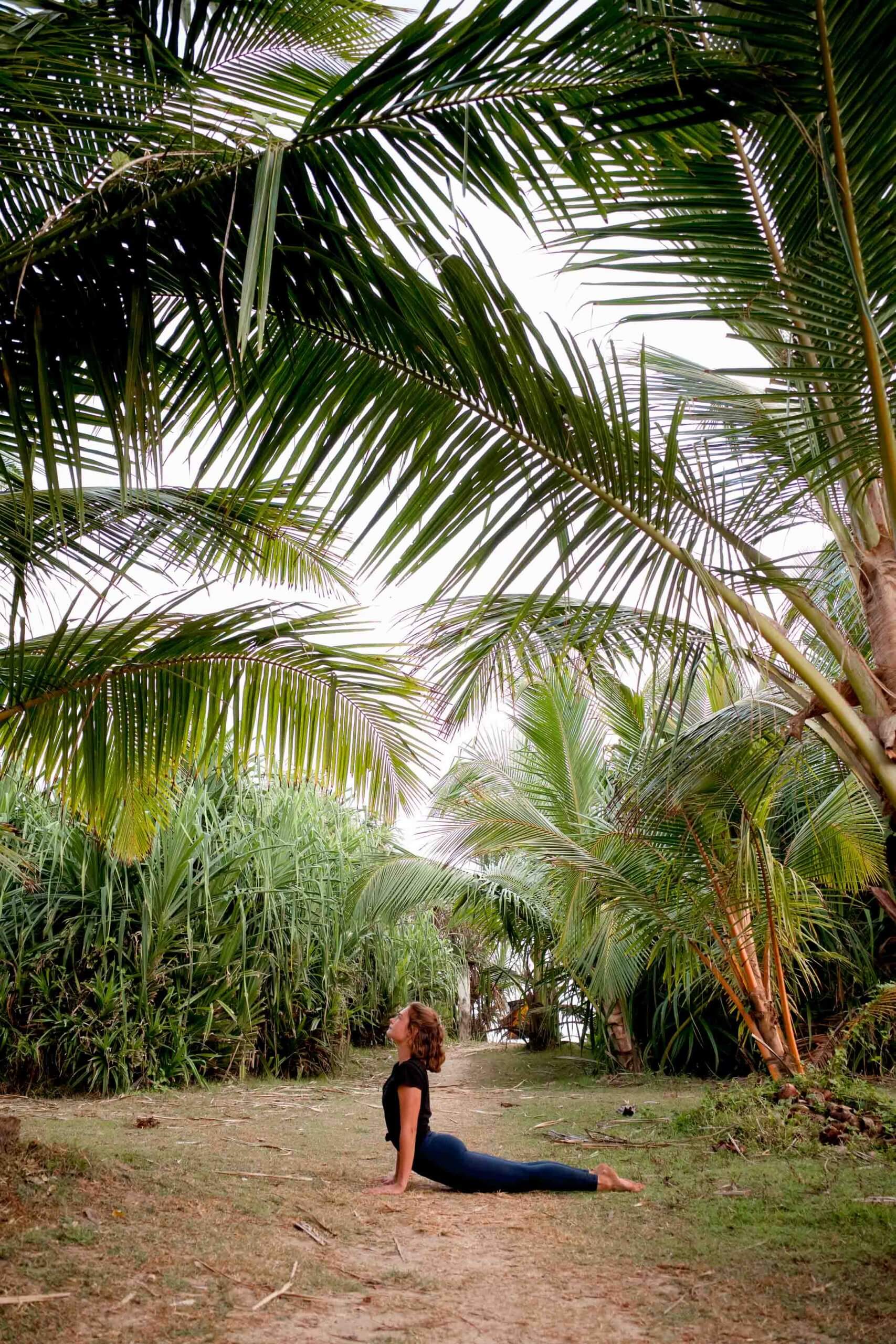 Day 6 – surf and beach time
First thing in the morning, walk out onto Weligama's beach and choose a surf school to rent a board from or maybe take a lesson.
Midigama, further down the coast, is a better spot for more advanced surfers. It's also home to many stunning beaches to hang out on if surfing isn't your thing. Sometimes you'll even spot a turtle!
Day 7 – home time
Catch some final waves and rays before heading back to Colombo by train, bus, or taxi to fly home. You'll leave wishing you had more time in this beautiful country of lush greenery and picturesque beaches.
Have you travelled Sri Lanka?
What advice would you give for someone travelling to India? We'd love to know!
Love Seren from Seren Wanders
You can see more of Seren's adventures on her Instagram here.
Did you find this post helpful? I'd love you to share it for me.
I can't do this without you.
Pin and save this blog post for later…