One thing you'll never be stuck for in Canggu, Bali is a good cafe to eat in.
Honestly, i've been here a month now and I still haven't even touched the surface of the avocado and sourdough frothing options that line the streets between the lush green rice fields.
If you're one, like me, to look at a menu and lose your mind with excitment when you see things like smashed avocado on sourdough with hummus and dukka or a dragonfruit, strawberry and banana acai bowl with homemade granola and chia seeds on a menu…
You're about to enter foodie heaven here in Canggu.
There are so many great cafes in Canggu that I though it deserved it's own blog posts. Here's a selection that I would personally note and recommend trying out!
The best brunch and coffee spots in Canggu, Bali
1. Coffee 'n' oven
Hands down my favourite coffee in Canggu. It's open 7am – 6pm daily, there's a bunch of seating for you to enjoy your coffee / juice and, of course, a fresh pastry from their bakery. They also serve really great breakfasts, smoothie bowls, lunch etc.
Location: Jl. Pantai Berawa No.51, Tibubeneng, Kec. Kuta Utara, Kabupaten Badung, Bali 80361
2. Vida Cafe
Superfood central. All the coffees, all the smoothies, all the raw treats and fresh cold coconuts.
But it was here I witnessed magic in Acai bowl decoration. A reason to go in itself. There were some kind of dates in the bowl too which were so yummy and chewy to stumble upon whilst devouring the bowl!
Location: Pantai Batu Bolong St No.38A, Canggu, North Kuta, Badung Regency, Bali 80351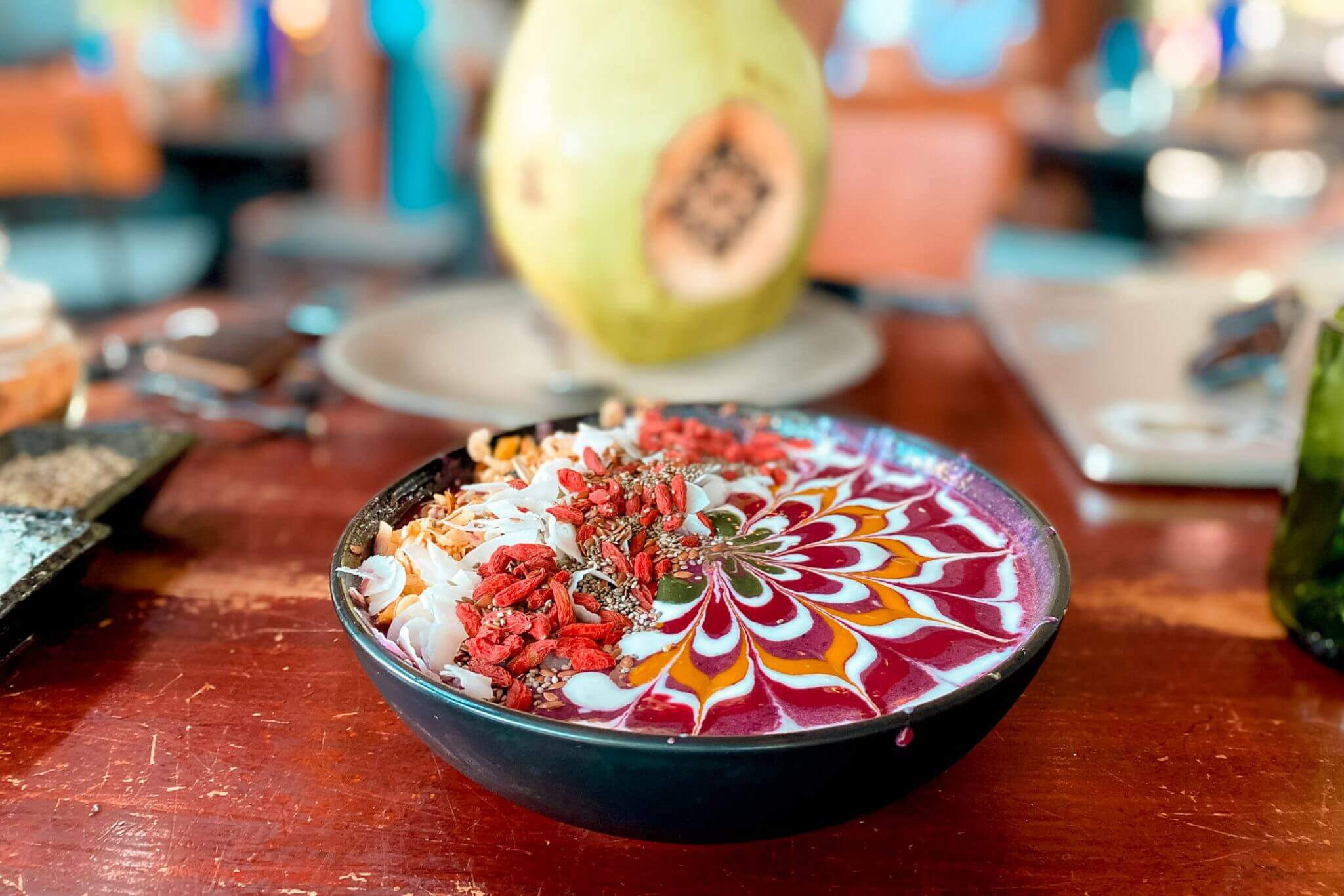 3. Penny Lane Cafe
Quite literally the most beautiful establishment i've ever entered. By day, and most certainly by night with all the fairy lights too.
Bali is built for the outdoor dining arrangements and this place have nailed the pastel, washed, elegant and laid back vibes for breakfast. Get your floaty dresses on and head for a girly brunch or rock up straight from the beach. Either way the menu is stacked with avocado, juices, immune boosting shots and delicious plates for breakfast.
Location: Jl. Munduk Catu No.9, Canggu, Kec. Kuta Utara, Kabupaten Badung, Bali
4. BGS
Very close second favourite coffee in Canggu for me. This one is located near to Echo Beach and has a very great name among the locals. There aren't too many seats here but bring your reuseable coffee cup and take a cup down to the beach to start your day!
The almond milk here is homemade and has a unique vanilla and date sweetness to it. Perfect for a pick-me-up latte! You gotta grab one of their cookies to dip too!
Location: Jl. Munduk Catu No.1, Canggu, Kec. Kuta Utara, Kabupaten Badung, Bali 80361
5. CRATE CAFE
I don't usually like to support the hugely popular spots on blog posts, just because there are other people that need and deserve the exposure. Crate is very well established among visitors and locals and, for good reason, so I will mention them. They do amazing almond crossaints, smoothies and brunches. I also loved my banana and strawberry chia smoothie, see above. Crate seats quite a few people but every time I've driven past there's been a queue so be prepared to hang around a moment or two.
Location: Jl. Canggu Padang Linjong, Canggu, Kec. Kuta Utara, Kabupaten Badung, Bali 80351
6. KOI
Great coffee, even greater chocolate cookies and just the best sushi i've had in a while. FILLED with avocado. Great for a pick me up, morning coffee or chilled brekkie.
Location: Pantai Batu Bolong St No.32, Canggu, North Kuta, Badung Regency, Bali 80361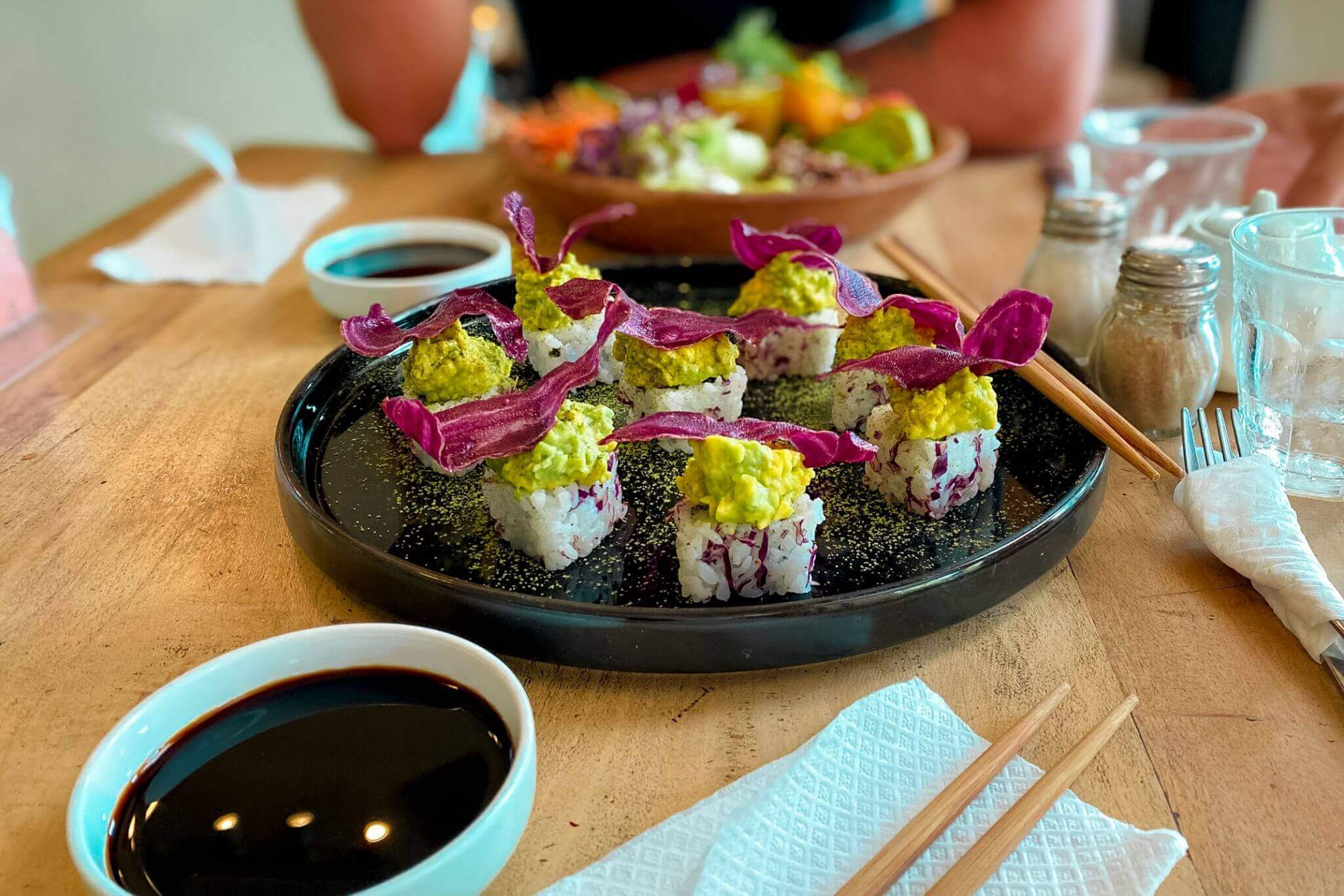 7. The Shady Shack
We first found SS as a gorgeous dinner spot, returned the following day for a selection of takeaway raw treats and again the next for their brunch menu.
Loved the sunrise juice and this beans and peas on sourdough dish.
Location: Jl. Tanah Barak No.57, Canggu, Kec. Kuta Utara, Kabupaten Badung, Bali 80351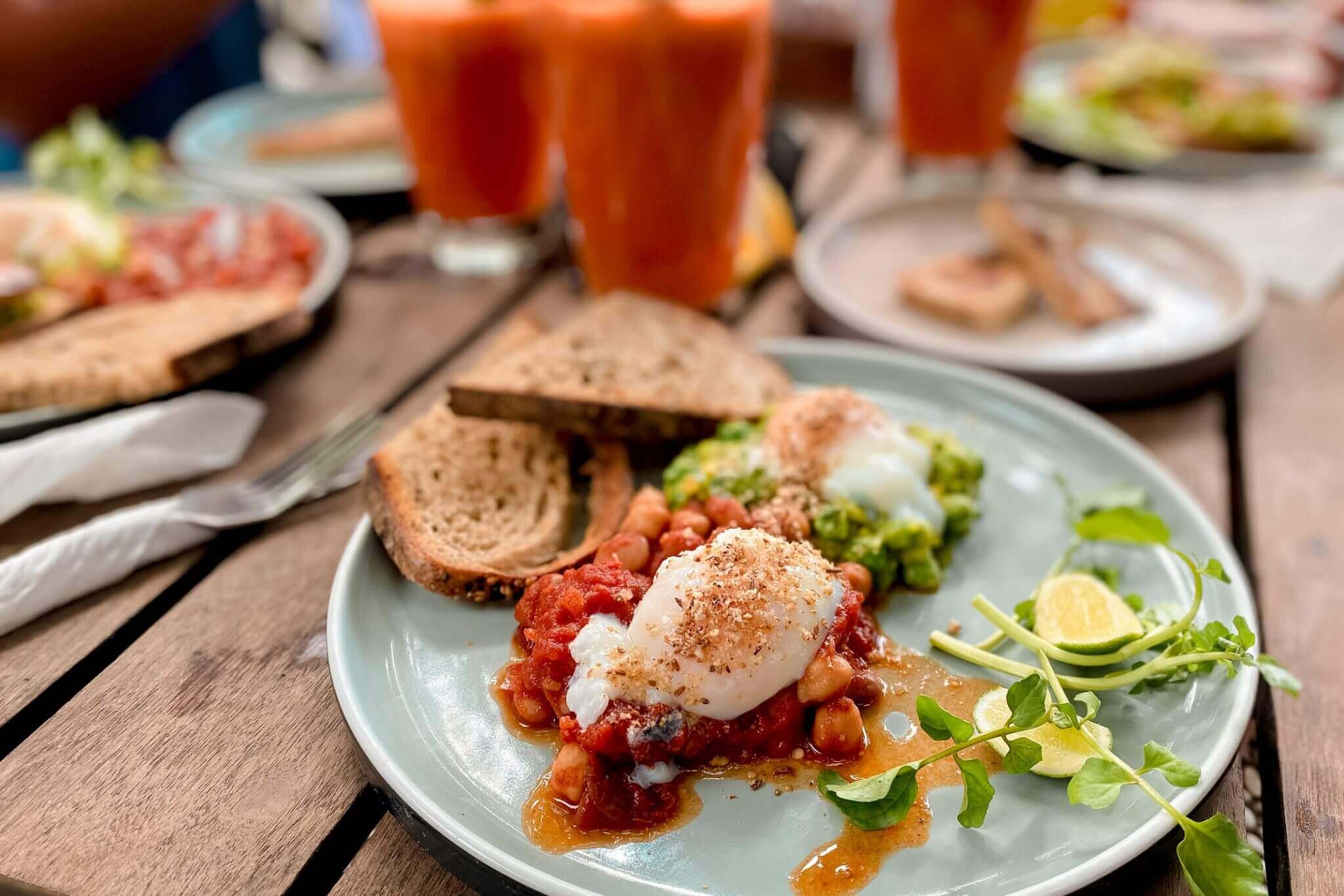 8. Cactus
Cactus is on the otherside of Canggu, another beautiful area to check out.
Coffee is amazing here as is brekkie. Good Matcha lattes are hard to come by in Bali too (they tend to use a pre-mix with sugar which is gross) but the Matcha here was pure and delightful. Cactus have your alternative milks (everywhere does though tbh) and I can recommend the Cinnamon porridge oats!
Location: Pererenan Beach St No.78, Canggu, Mengwi, Badung Regency, Bali 80361
9. Mades Banana Flour Bakery
For a proper good bakery and some takeaway croissants, pain au chocolat's or fresh sourdough loaf. This is the one.
We did breakfast at our villa on Valentine's day and grabbed some pastries to go with some coffee from Vida and it was the dream.
Location: Pantai Batu Bolong St No.41, Canggu, North Kuta, Badung Regency, Bali 80361