I have no doubt that you'll be in and out of the ocean whilst you're here in Uluwatu and in between your ocean adventures you'll be looking for the best places to fuel up, grab a coffee and kick back to relax in. I've just spent 4 weeks based in Uluwatu and ate my way around all of the best coffee and brunch spots ready to bring you this guide.
If you're looking for the best places to brunch and drink coffee in Uluwatu Bali, you've come to the right place.
In case you need a little background… Uluwatu is located on the western cliffs of the Bukit Peninsula in Bali (the bit right at the south of the island) and is one of the popular but still pretty undeveloped regions. Crowds desend on this cliff top destination to stay within close proximity to the world class reef breaks that Uluwatu is home to. Uluwatu Beach being the spot.
If you, like me, look at a menu and lose your mind with excitement when you see things like smashed avocado on sourdough with hummus and dukkah or a dragonfruit, strawberry and banana acai bowl with homemade granola and chia seeds on a menu… You're going to be very happy here in Uluwatu.
There are so many great places to brunch and lunch in Uluwatu, I thought it deserved it's own blog post. Here's a selection that I would personally note and recommend trying out!
You can see my full travel guide to Uluwatu here.
The best places for brunch and coffee in Uluwatu, Bali
1. Suka Espresso
I don't usually pop the 'popular' spots at the forefront of the guide, not because they don't deserve recognition but because there are so many incredible places, and some need a push a little more than others. Suka Espresso certainly needs no help to boost it's popularity but I honestly cannot deny the goodness it provides, so here it is…
Suka was definitely my favourite coffee spot in Uluwatu. Long black with hot Americano milk please. Oh and the Avocado on toast breakfast. See the menu here. I would give you my favourites but honestly the whole menu, brekkie, lunch and dinner is the ONE.
Location: Jl. Labuansait No.10, Pecatu, Kec. Kuta Sel., Kabupaten Badung, Bali 80361, Indonesia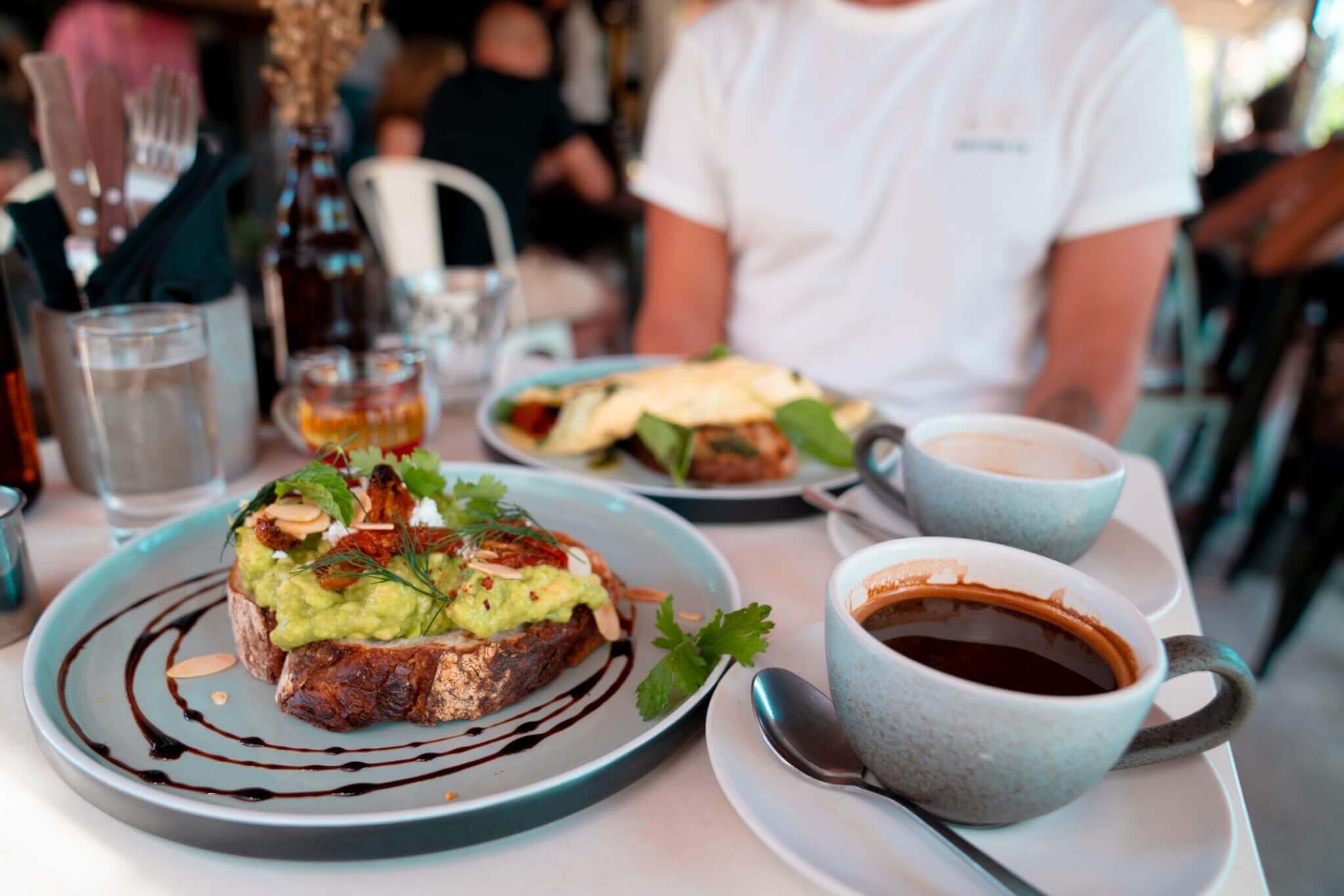 2. Mana Restaurant
Mana is the heart of Uluwatu Surf Villas. It's a two story facility with the bottom floor boasting an infinity pool and relaxed area with day beds and a bar. head up the stairs and you'll find the all day restaurant bar with views across the ocean. Mana is an up market but still reasonably priced place to come for brunch, lunch, dinner or top tier sunset cocktails. It combines the best food with the best views.
We came to Mana most days with our laptops and rotated between the superfood smoothies, coffee (the home made biscuits that come with, are the best) and the cauliflower tacos. See the menu here.
Location: Pantai Suluban St, Pecatu, South Kuta, Badung Regency, Bali 80361, Indonesia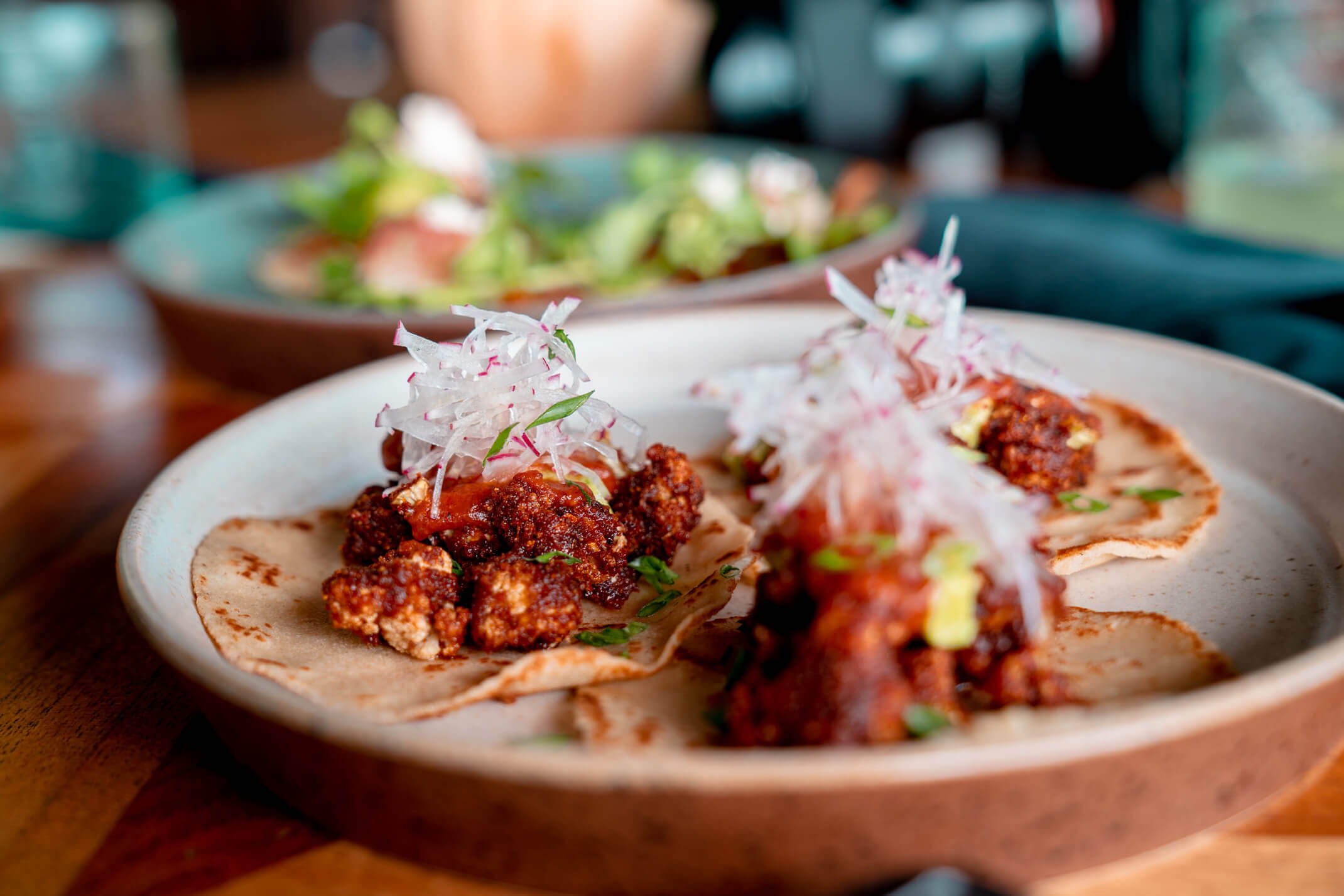 3. The Loft
The Loft has a super decent capacity, making it the perfect host for a morning brunch with a buzz. It's located opposite Hatch and has all the vegan and veggie delights you dream off. Another great spot to work from.
Location: Jl. Labuansait No.52, Pecatu, Kec. Kuta Sel., Kabupaten Badung, Bali 80361, Indonesia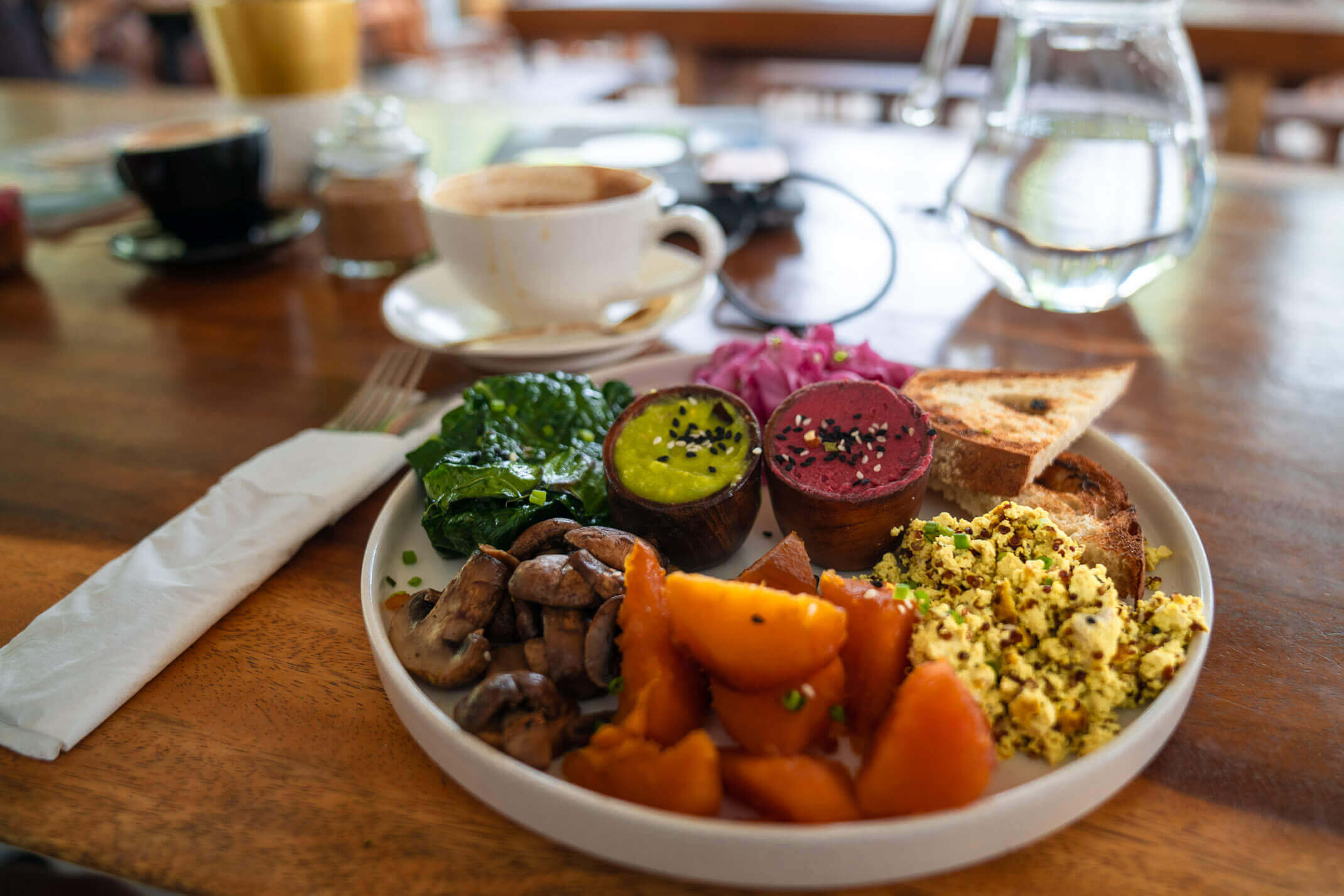 4. BGS
Very close second favourite coffee in Uluwatu for me. There's two down here (i think) but the one I went to was down by Uluwatu Beach. There aren't too many seats here but bring your reuseable coffee cup and take a cup down to the beach to start your day!
The almond milk at BGS is homemade and has a unique vanilla and date sweetness to it. Perfect for a pick-me-up latte! You gotta grab one of their cookies to dip too!
Location: Uluwatu St No.77, Ungasan, South Kuta, Badung Regency, Bali 80361, Indonesia
5. Bukit Cafe
Hell to the yeah. Every day winner. Bukit Cafe is right next to my favourite massage salon Lanaikea and combining the 60 minute Balinese massage with the earth bowl at Bukit was a 3 times weekly routine. #WhenInBali
Zucchini fritters, vegan pancakes and fresh coconuts. See the full menu here.
Location: Labuan Sait, Jl. Labuansait, Pecatu, Pecatu, Bali, Kabupaten Badung, Bali 80361, Indonesia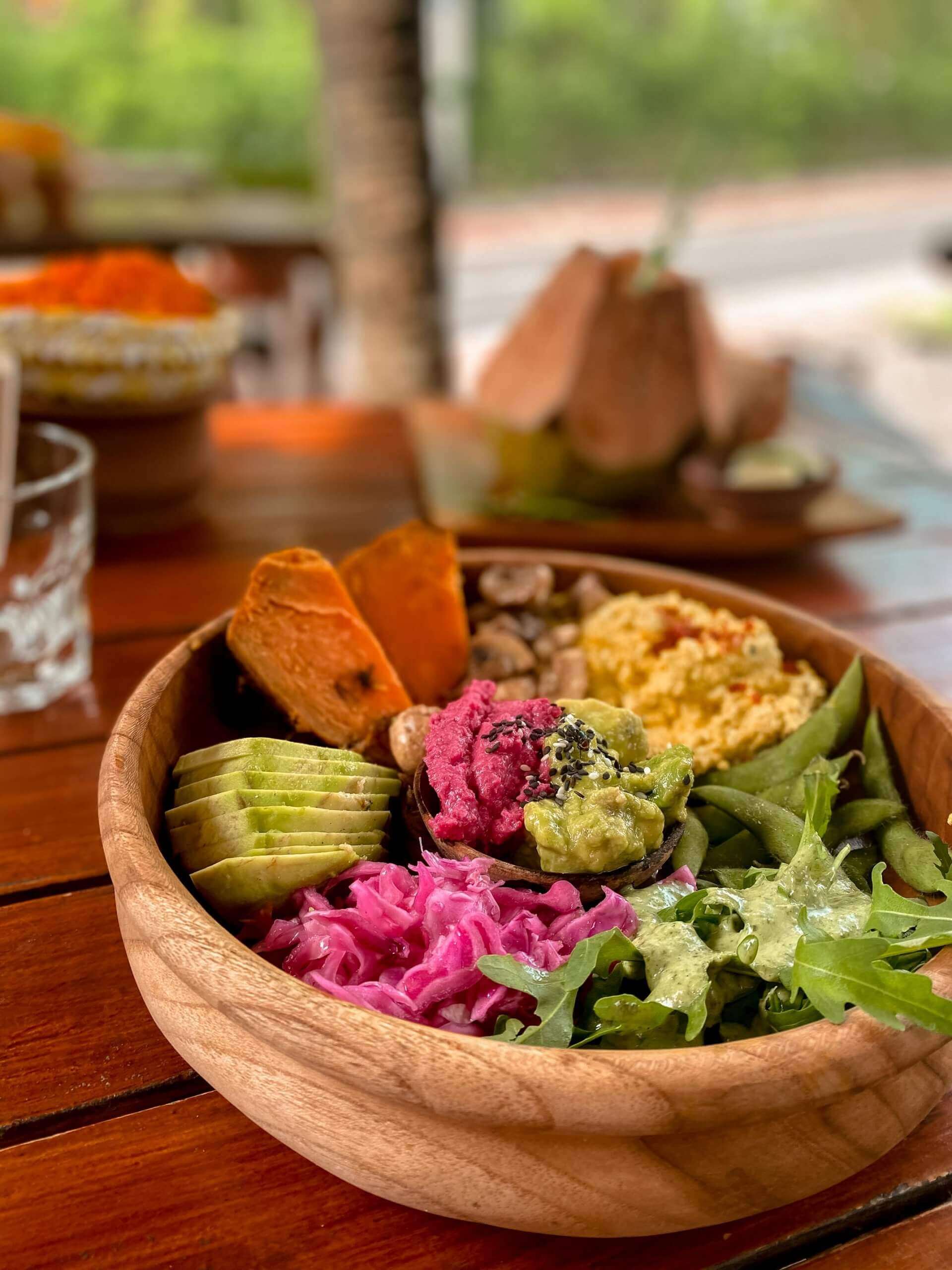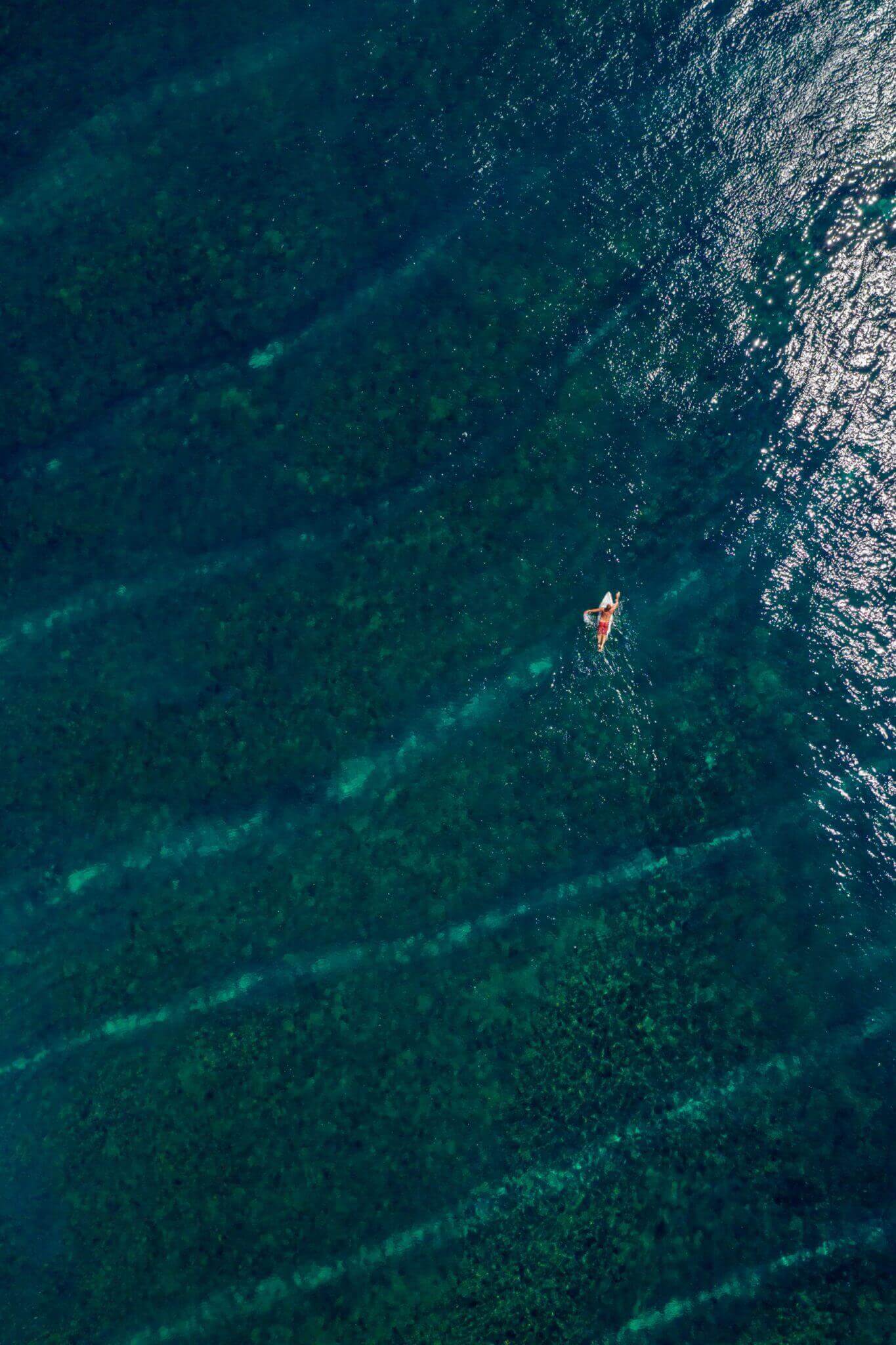 6. Gooseberry Cafe and Boutique
Gooseberry Cafe is ready for a girly 'day after the big night' brunch. The interior palette and outdoor area with a pool is already calling a squad goals shot for the 'gram and the menu is divine. You can order your smashed avo or go full in with the french toast, whipped cream and homemade compote. Indulge, get your morning immune boost or… grab a cocktail and keep the vibes alive. See the menu here.
Location: Pantai Batu Bolong St No.32, Canggu, North Kuta, Badung Regency, Bali 80361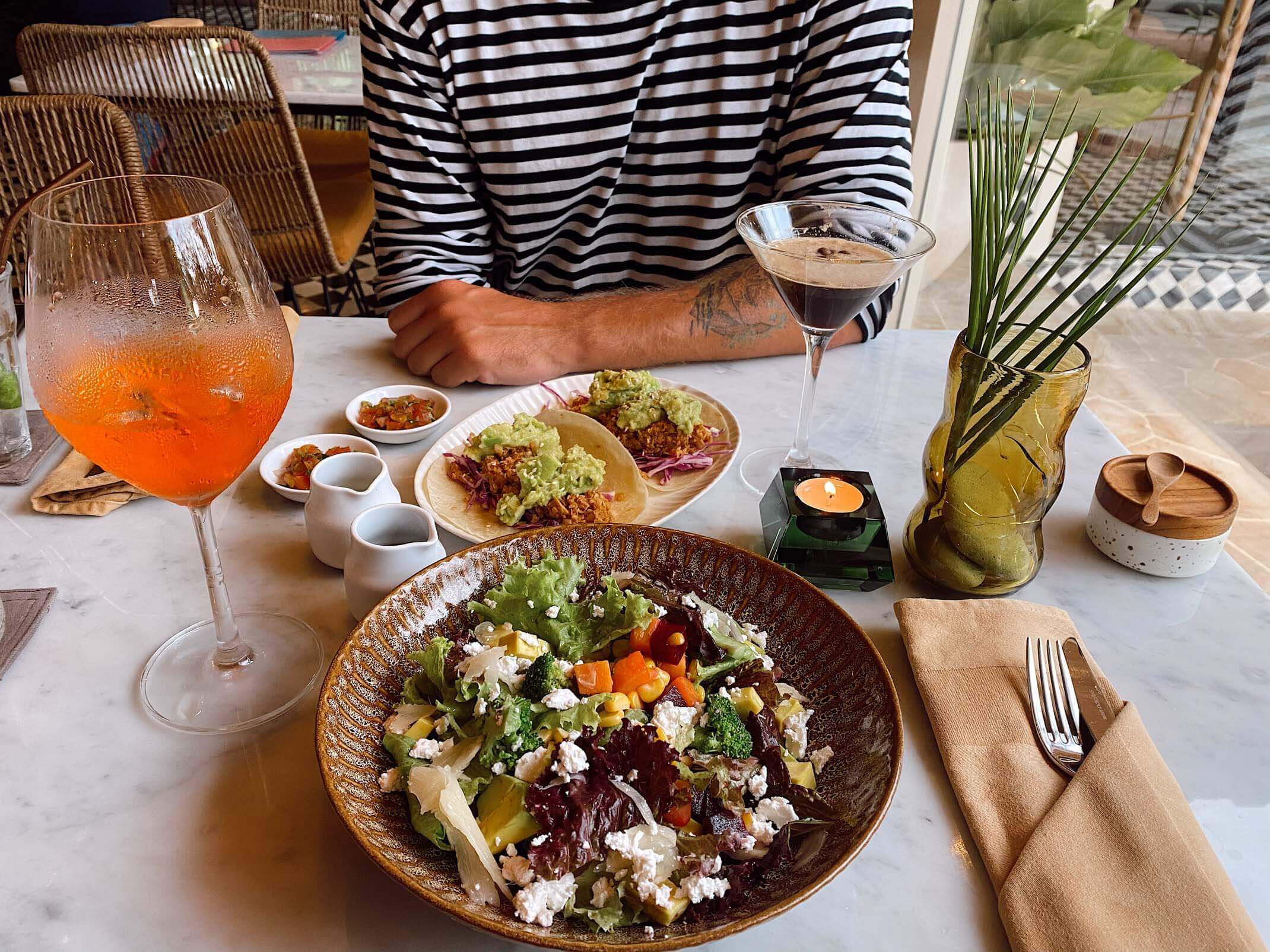 7. Casa Asia
This is up there in the top two places to grab pizza (in my opinion) in Uluwatu. It doesn't open until 11am but that's the perfect time for brunch in Uluwatu right? Casa Asia is located in Bingin and actually pretty hidden from the road but it's reputation ensures it's always busy. A great spot for an Aperol spritz and wood oven pizza night!
Location: Jl. Pantai Bingin, Pecatu, Kec. Kuta Sel., Kabupaten Badung, Bali 80364, Indonesia
8. La Baracca
We fell in love with the Italian experience of La Baracca whilst we were in Ubud, we reignited the flame with the lava cake in Canggu and we spent many a date night here whilst in Uluwatu. I cannot fault La Baracca. Not only are the Italian dishes wholesome and hearty, just what you want when you think of pizza, but they go over and above to make it an experience. You get a selection of flavoured breads upon arrival and a couple of taster items before you select from the menu. I think they actually gave us a little pudding too… every time we went! Free of charge! Your meal can be on the pricier side of the Bali spectrum but you're getting quality and an experience. It's worth it.
Location: Jl. Labuansait No.10, Pecatu, Kec. Kuta Sel., Kabupaten Badung, Bali 80361, Indonesia
9. Ours
I'm gutted we never actually got to eating here but I consistently heard people recommend it. Let me know if you go, what your favourite dishes are!
Location: Jl. Labuansait, Pecatu, Kec. Kuta Sel., Kabupaten Badung, Bali 80361, Indonesia
9. Nourish
Discovering Nourish was another happy accident as we took the bikes over from our stay at Karma Kandara on to Uluwatu. From the road it's quite a striking cafe, so pure in it's white aesthetic and beautiful in it's finish. The menu and dine in experience certainly didn't disappoint. Again this spot caters for your smashed avocado lover, your matcha fanatic (they do matcha properly here) and for your raw treat enthusiast. The open plan and open windowed workspace is perfect to work from and again, so reasonably priced. My favourite part? The art in the toilets.
Location: Jalan Raya Uluwatu, Ungasan, South Kuta, Badung, Bali 80361, Indonesia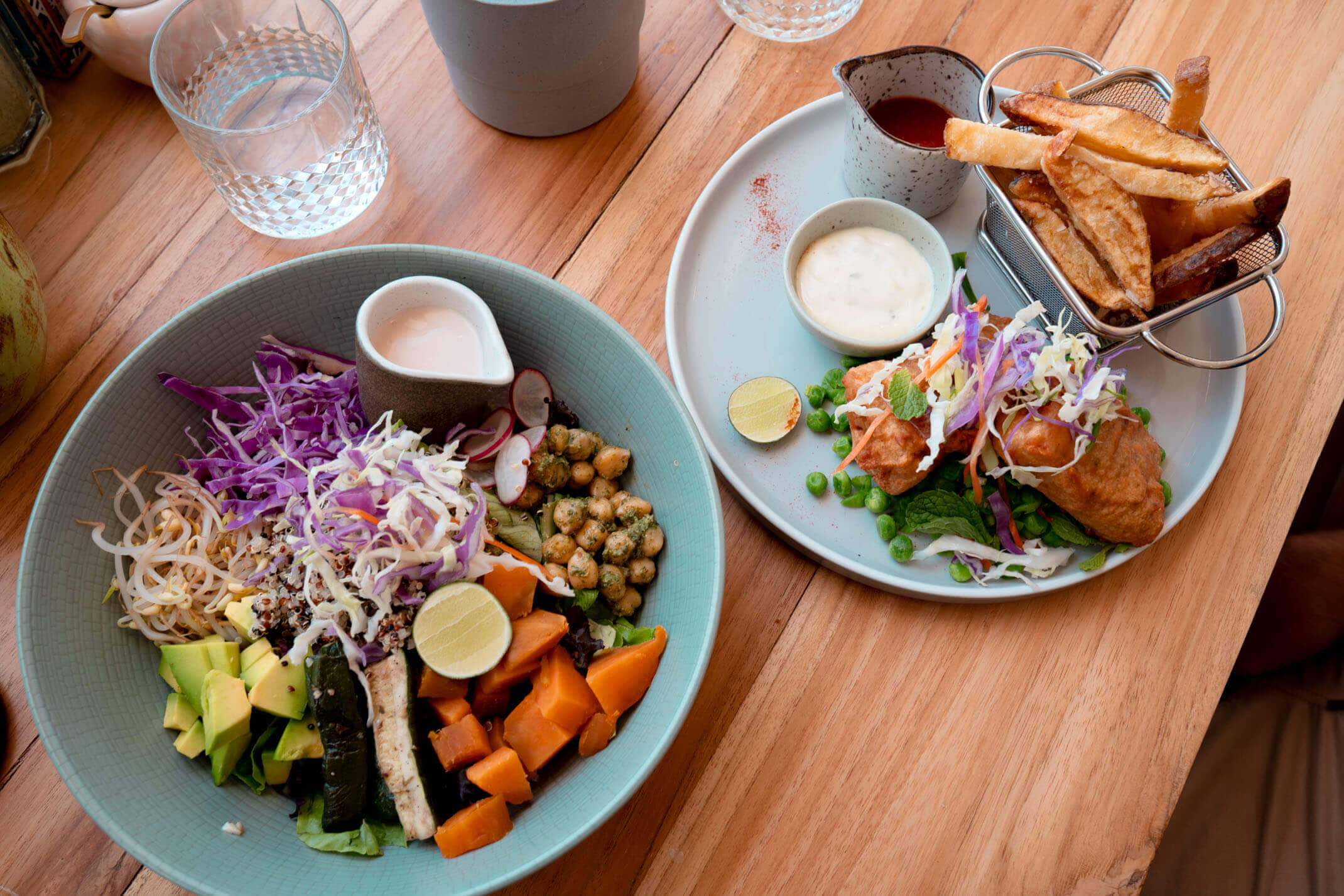 10. Bali Buda
We first discovered Bali Buda in Canggu and soon recognised it on the drive through to Uluwatu. Though it's not in the centre of Uluwatu, it's worth the short drive out if you're looking for an extensive menu filled with salads, pasta, buds bowls, soul soups, pizza, superfood drinks, smoothies, traditional Indonesian dishes and all day breakfast. If there's contrasting desires for your brunch in Uluwatu, this one caters for all tastebuds! See the menu here.
Location: Jl. Raya Uluwatu Pecatu No.104, Ungasan, Kec. Kuta Sel., Kabupaten Badung, Bali 80361, Indonesia
11. Place with no name
Grab the breakfast burrito with an iced long black pre / post surf.
See the full menu here.
Location: Labuansait, Pecatu, Kec. Kuta Sel., Kabupaten Badung, Bali 80361, Indonesia