Uluwatu is located on the western cliffs of the Bukit Peninsula in Bali (the bit right at the south of the island) and is one of the most beautiful spots on the island for kicking back, in and around some chilled surfy vibes.
Uluwatu is also, funnily enough, home to the famous Uluwatu Temple locally known as Pura Luhur Uluwatu. The temple sits right on the cliff edge and attracts millions of tourists each year. But really, for me, an adventure in Uluwatu is all about the ocean.
Whether you're keen to learn or ready to surf the world class breaks that sweep in from the Indian Ocean surrounding Uluwatu. Uluwatu has some of the most consistent surf breaks in the world, the waters are warm, clear and idyllic for any level surfer.
I first visited Uluwatu 6 years ago in 2013 and I've just spent another 2 weeks there. Whilst things are most definitely changing as words catches on about this haven, Uluwatu is still way behind the likes of Seminyak and Canggu when it comes to western development.
There's fancy shops popping up on many streets and of course Single Fin is still the hottest place to be on a Sunday night but, Uluwatu still feels very untouched. It's a calm place to explore and did I mention… surf?
An Uluwatu Bali travel guide: The best things to do, see and eat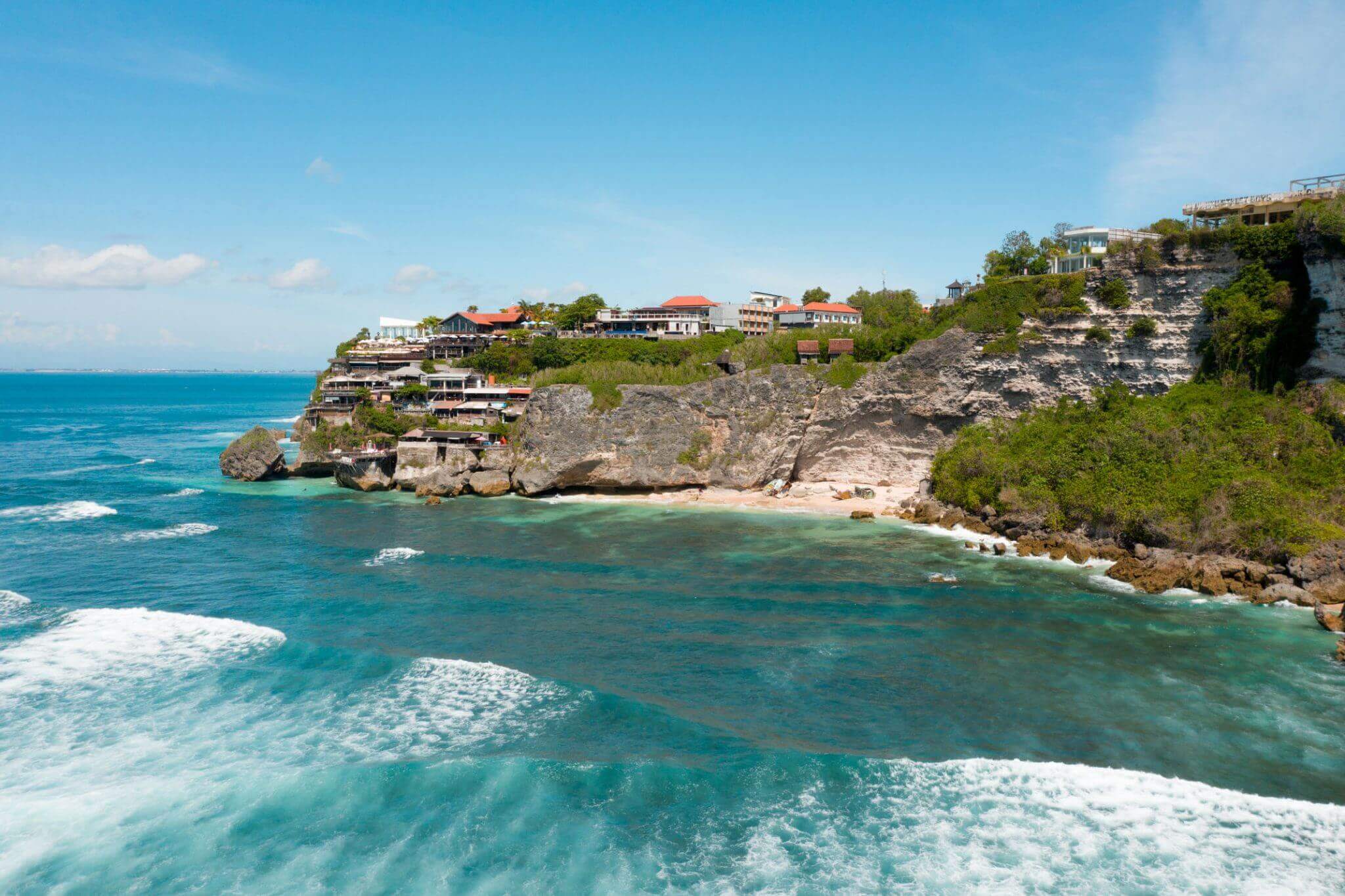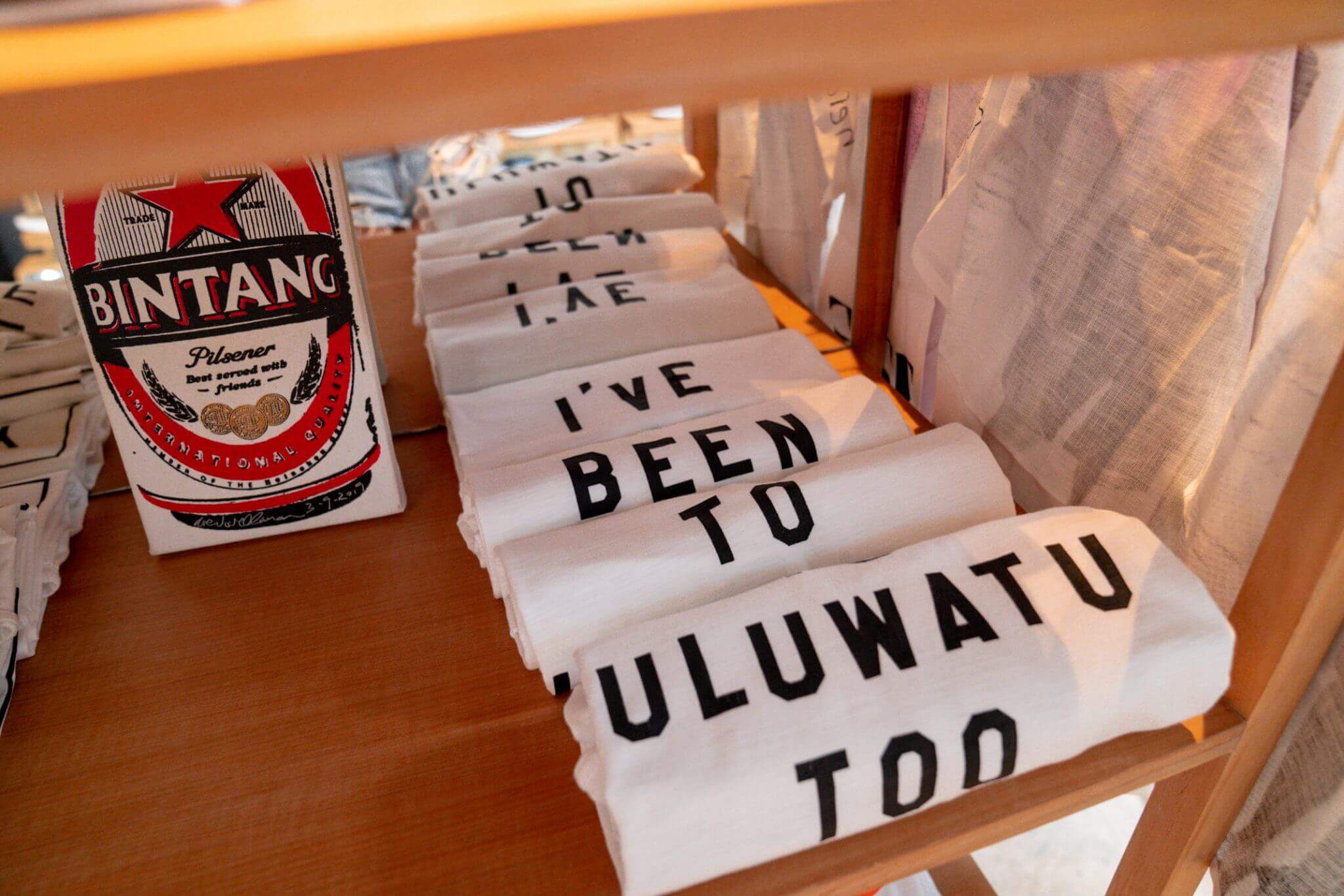 Getting around Uluwatu…
The best way to get around Uluwatu, just like most of Bali is by scooter (moped) or car.
If you're staying for a little while or just want the cheapest and most convenient option, I'd say rent a scooter. Unless you're staying on a resort and don't plan to explore much beyond it – you'll want some transport of your own.
Either hire a car from the airport when you land in Bali or get to your accommodation and sort yourself a scooter. Most companies in Bali will deliver the bikes to your door and you'll pay them in cash.
Some will want you to pay upfront, I usually pay half at the start and the rest at the end, just to be safe.
Price guide for renting a scooter in Uluwatu: 60-75,000IDR a day
The longer you rent the scooter for, the more of a bargain you'll be able to arrange. Of course new / larger scooters may cost a little more.
Restaurants I loved in Uluwatu…
In between these dreamy cafes you will find an abundance of Warungs (snack huts), where you can indulge in the finest Indonesian cuisine too. A combination of Nasi Gorengs and dragonfruit açai bowls is what I call heaven.
Some of my favourites in Uluwatu for eating:
Breeze Cafe – The Vegan Nasi Campur was the bomb here.
Suka – All around winner. I recommend: the avo on sourdough, the pita and dips, the grilled chicken burrito.
Nalu Bowls – the PB smoothie bowl. PB for the win.
Gelato factory – ice cream cookie sandwiches!
Nourish cafe – the mahi mahi fish and chips and the vegan cheesecakes!
Mana – for the tacos, views, WIFI working and everything really!!
La Baracca / Casa Asia – pizza and italian galore
Yeye's – Local cheap but great Indonesian food
Drifter – Great all around surf vibe, cocktails, raw treats, smoothies, coffee, lunch and dinner!
Coffee spots I love in Uluwatu:
Yet to find anywhere that does oat milk, let alone Oatly!
Things to do in Uluwatu…
As well as the surfing, there are also a plethora of things to do to keep you occupied and keep your adventure doses running high in Uluwatu.
During your time in Uluwatu consider…
Head down to Bingin beach for a sunset swim and fresh fish on the BBQ!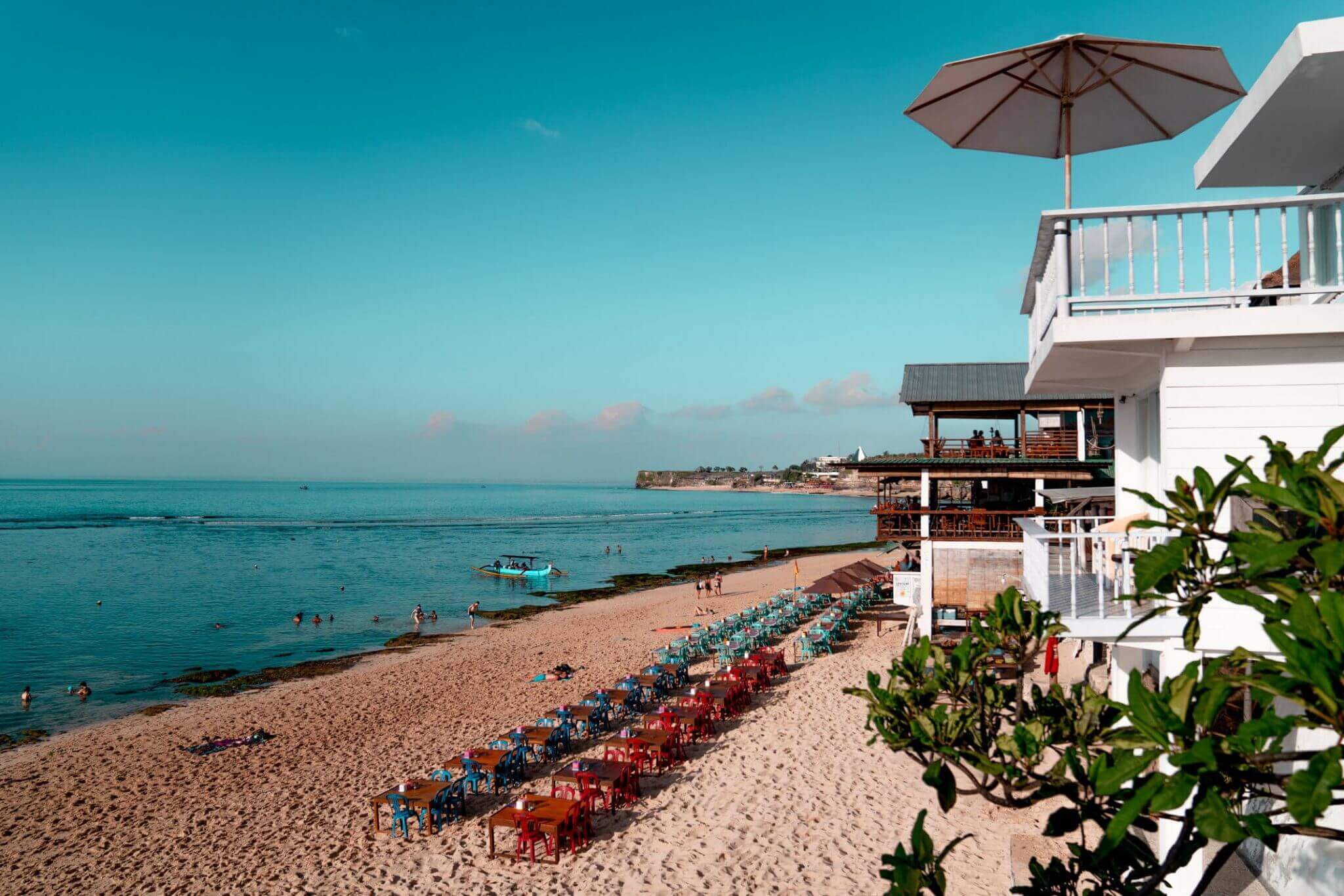 Taking a yoga class at one of the centres
Morning light yoga @ Mana, Uluwatu
Yoga @ Yoga Searcher
Sannyas Yoga Academy
Do the Detox Chilly Night at Yoga Searcher
Pay 220,000 IDR and dive into the ice pools, hot pools, herbal steam and infrared sauna rooms to completely cleanse your body and mind at sunset. These nights are available Tuesdays and Thursdays from 6pm – 9pm. They also light a bonfire by the outdoor pools to enjoy.
Showers, body wash, tea, water and towels provided and included in the price.
Watch sunset at Sunset Point with food and drinks
The ultimate spot. It used to be just a point to drive to but it's insane popularity has led to the locals building the below there.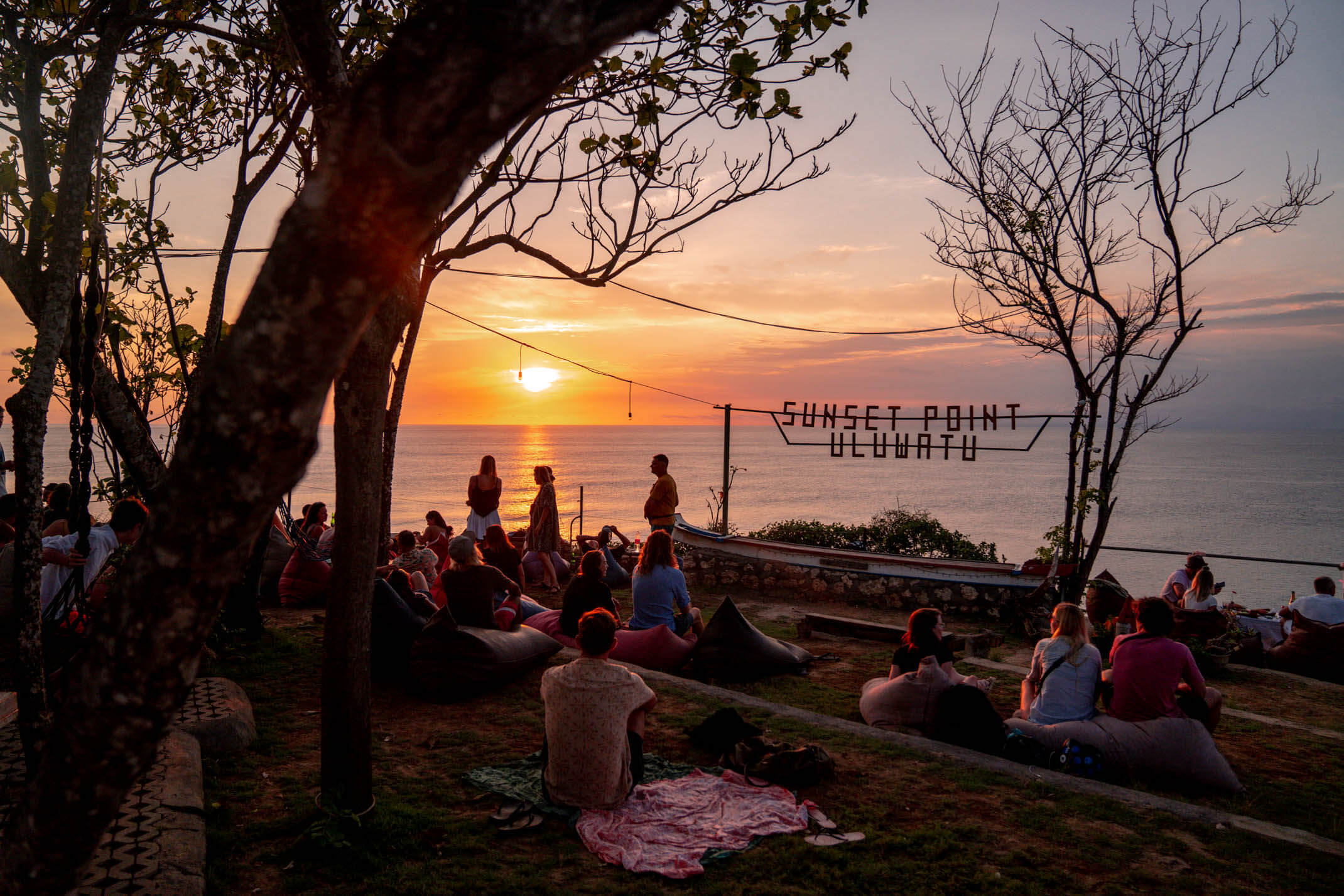 Grab a SUP from Thomas Beach and paddle around in the gorgeous clear waters
This beach is dreamy for just a swim and a sunbathe too! Watch out for the steps heading down to the beach.
Rent a board at Padang Padang and enjoy the waves!
There are a few locals renting boards down on the beach (will save you carrying one down) so you're guaranteed a board down there. Sunloungers can be rented and there are warungs too for a post surf nasi goreng and fresh coconut!
Boards are 50,000IDR – 100,000IDR (depending on the mood of the guy lol). You can always barter these prices!
Grab an ice cream sandwich at Gelato Factory
It's opposite Hatch and is the perfect post surf / post dinner treat for those with a sweet tooth!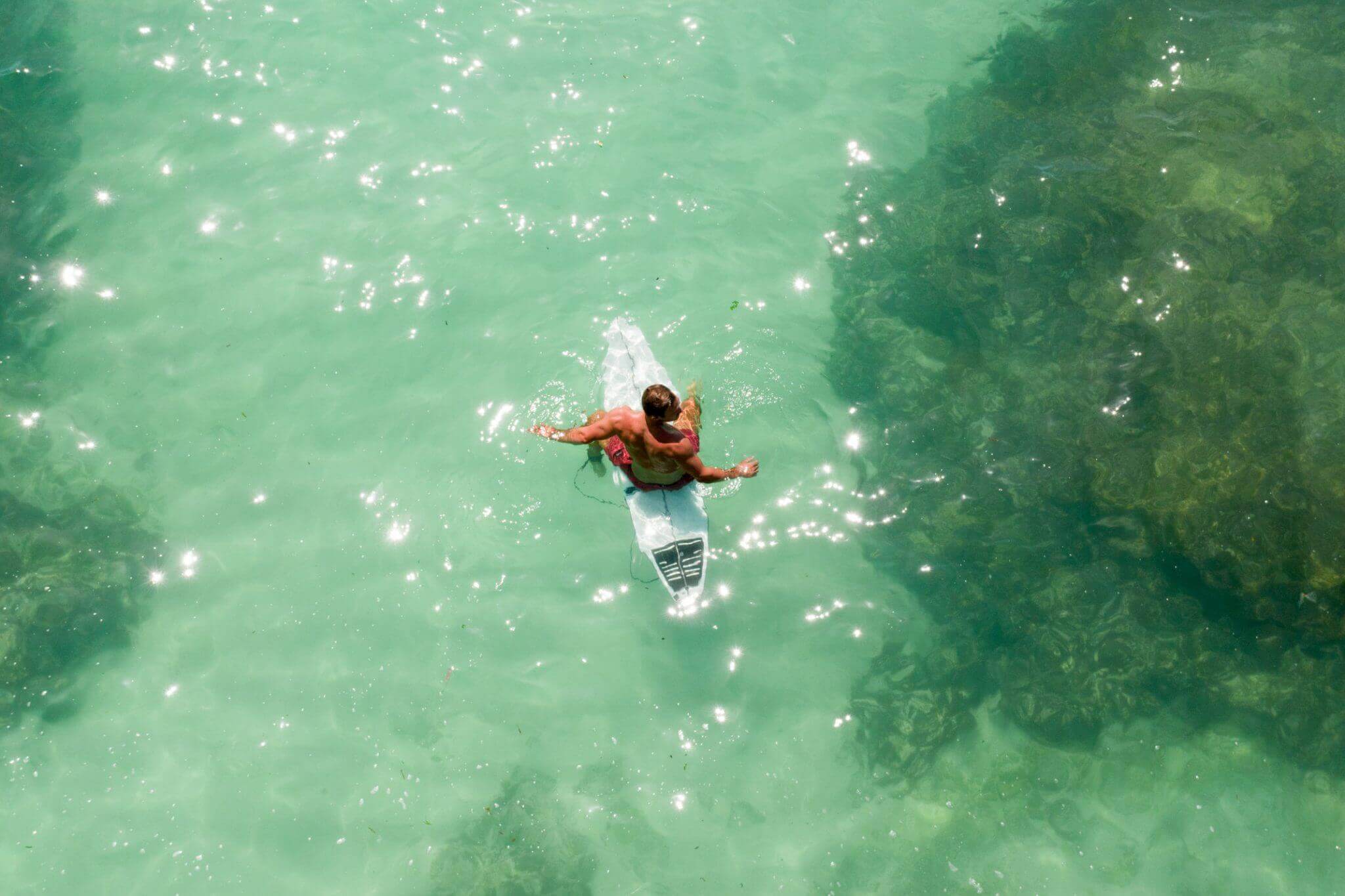 People say it's the best temple to see whilst in Bali, second to Tanah Lot and I agree – it's pretty beautiful. It's set right on the cliff edge and on the perfect side of the island for a clear sunset. Watch out for the monkeys!
During the evenings, kecak dances are regularly held at the open-air theatre just south of the complex. It's a local fire dancing thing – i've heard it's super touristy but it's also on most peoples bucket lists and could be worth checking out!
This is the main 'club' type place in Uluwatu. You won't miss it as you drive through, it's got the most colourful walls that have people getting that 'gram shot all day long. They often host themed evenings here like 'Latin Night' where you can learn salsa, eat tacos etc and have a dance. Fun switch up to your evening if you fancy a cocktail. I also saw they served roast dinners on Sundays!
Drive 20 minutes to paraglide with Melasti Cliff!
Honestly one of the most beautiful experiences i've had in Bali. Flights will be worked around the wind on each day but if you can, try and fly at sunset! It's absolutely magic and nowhere near as scary as you think!
Book your paraglide flight here.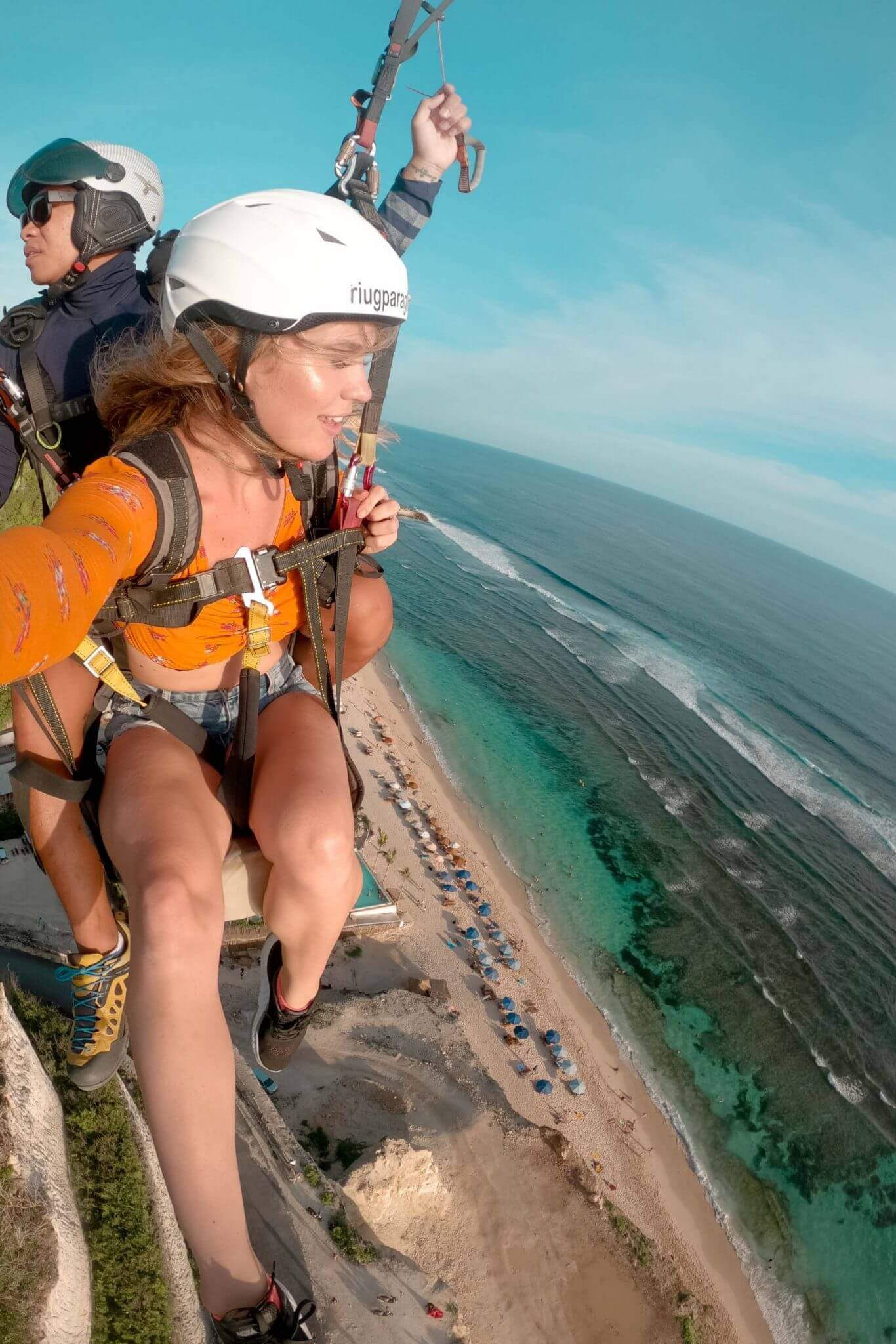 If you're a confident surfer, surf the world class Uluwatu beach break!

If you're not so confident, grab a cocktail at one of the warungs and watch the surfers on the Uluwatu break
At the top of the beach is a super dreamy place to get a sunset drink. Single Fin is here but cocktails are a little more expensive than the warungs around it. Support the locals if you can and grab a Bintang in one of them.
Hire Hari for the day and having him show you all the local spots.
We had Hari as our tour guide for the day and he took us through all the rice fields, explaining and showing us all that grows in the wild and all the natural remedies this island provides to its people. He is an absolute sunshine of a human and you can book him and his car for a day of tailored adventures.
Drop him a WhatsApp on +62 813-3855-5633 or Instagram @hari_made_
Send him my love!