Have you ever dreamt of swimming through sardine runs, alongside shoals of fish, turtles and squid? Here in Moalboal, this just a handful of the marine life you can witness. One of the best things to do in Moalboal is to witness this marine life and I think it's one of the reasons this small beach town should be on everyone's Philippines bucket list!
Moalboal's main pull for tourism is the diverse and fascinating marine life that lies in its ocean, some of it being just a short snorkel off the shore. Divers from all over the world come here and check in to the dive resorts that dominate the main waterfront area on Panagsama Beach before taking to the waters for long days of ocean descents.
Being located centrally in Cebu, a visit to Moalboal is usually combined with a trip to places such as Oslob, Malapascua Island, Bantayan Island, Bohol and Dumagette (to name just a few locations).
If you are wondering what the best things to do in Moalboal are, if you're looking for a Moalboal travel guide or places to visit in the Philippines, or even just wondering whether you should visit Moalboal or not, let me try and persuade you. From witnessing the sardine run to canyoneering in the nearby Badian, there's so much to do in Moalboal and you should add it to your Philippines bucket list now.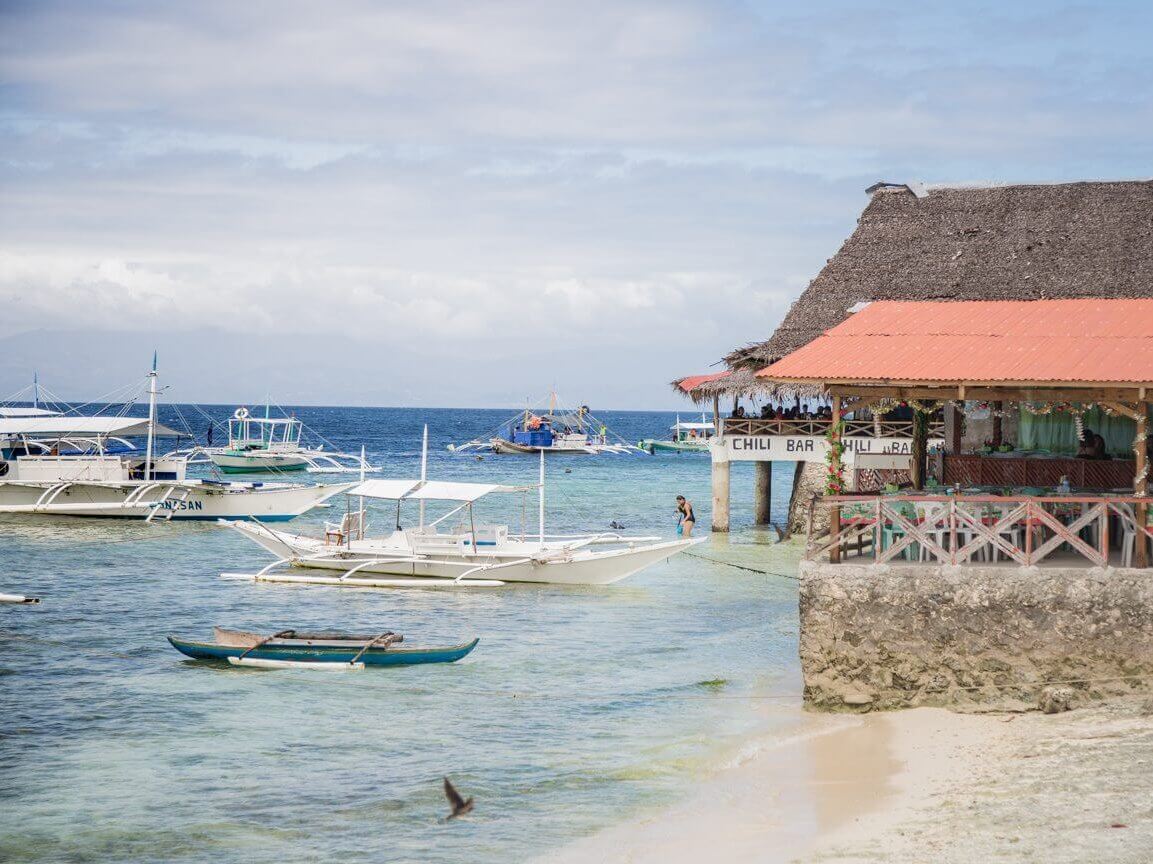 Other blog posts you might be interested in…
Here's my guide to Moalboal, the Philippines…
Where is Moalboal?
Moalboal is a very small seaside municipality located in the South West of Cebu, a popular island in the central Visayas of the Philippines.
In my opinion there are two 'main areas' of Moalboal, one being the accommodation and dive strip which lies on the ocean front (Panagsama Beach), and the other being on what is locally known as the highway (main road). Here on the main road you have a 711, McDonalds, and a fruit market, and it's also the bus pick up and drop off point.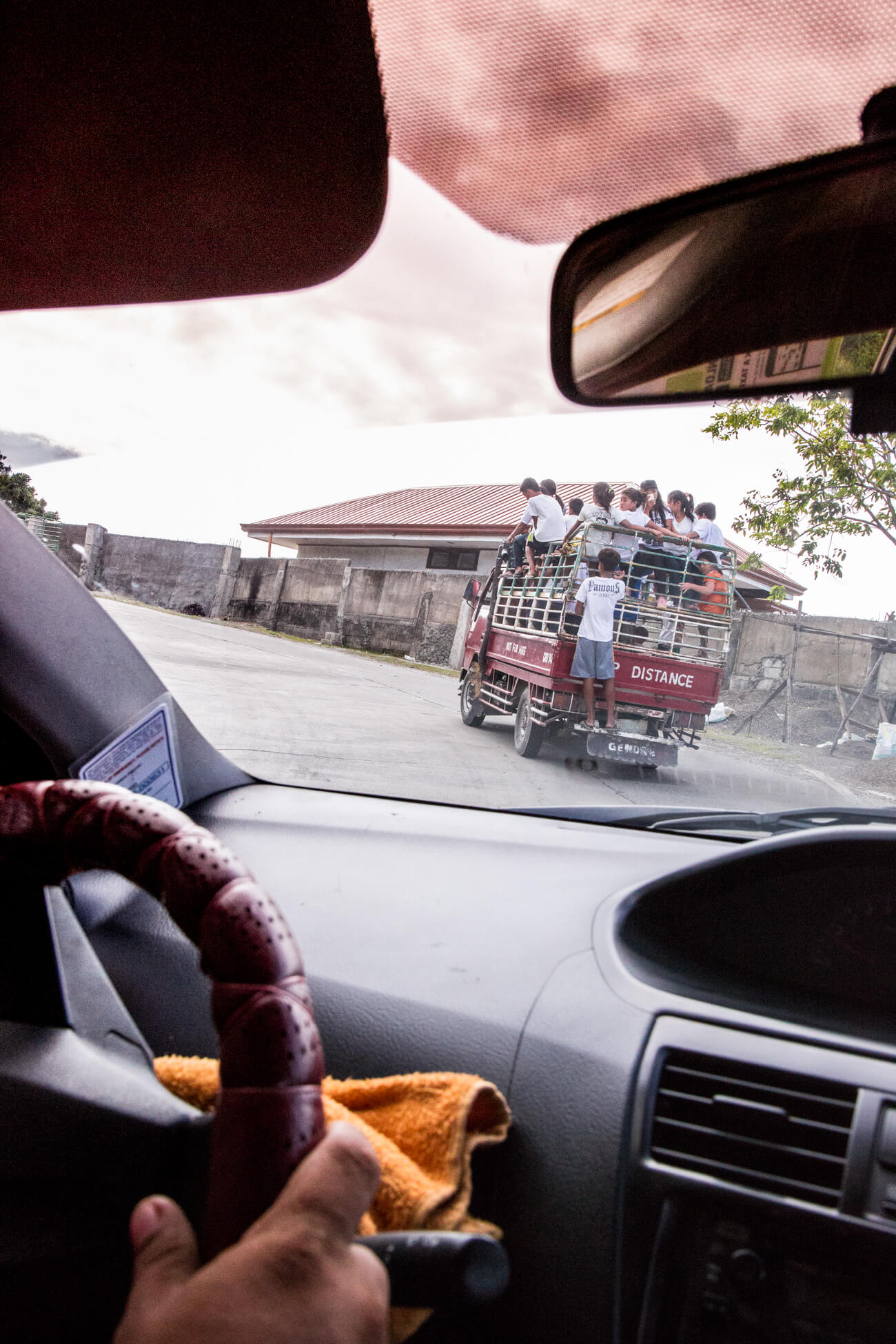 Getting to Moalboal…
If you are heading to Moalboal from Cebu City (travelling north to south), you can get a bus from the South Terminal in Cebu which will take 3-4 hours and will cost you around 100PHP (or 130PHP for an air conditioned bus).
If you are heading to Moalboal from Oslob (south to north), I believe it's only a 1-1.5 hour's drive. For this you want a bus that's heading to Cebu via Moalboal (I didn't take this route personally, so be sure to double check the route before you jump aboard).
If you are heading to Cebu from an international destination, Cebu has an international airport which you can fly into.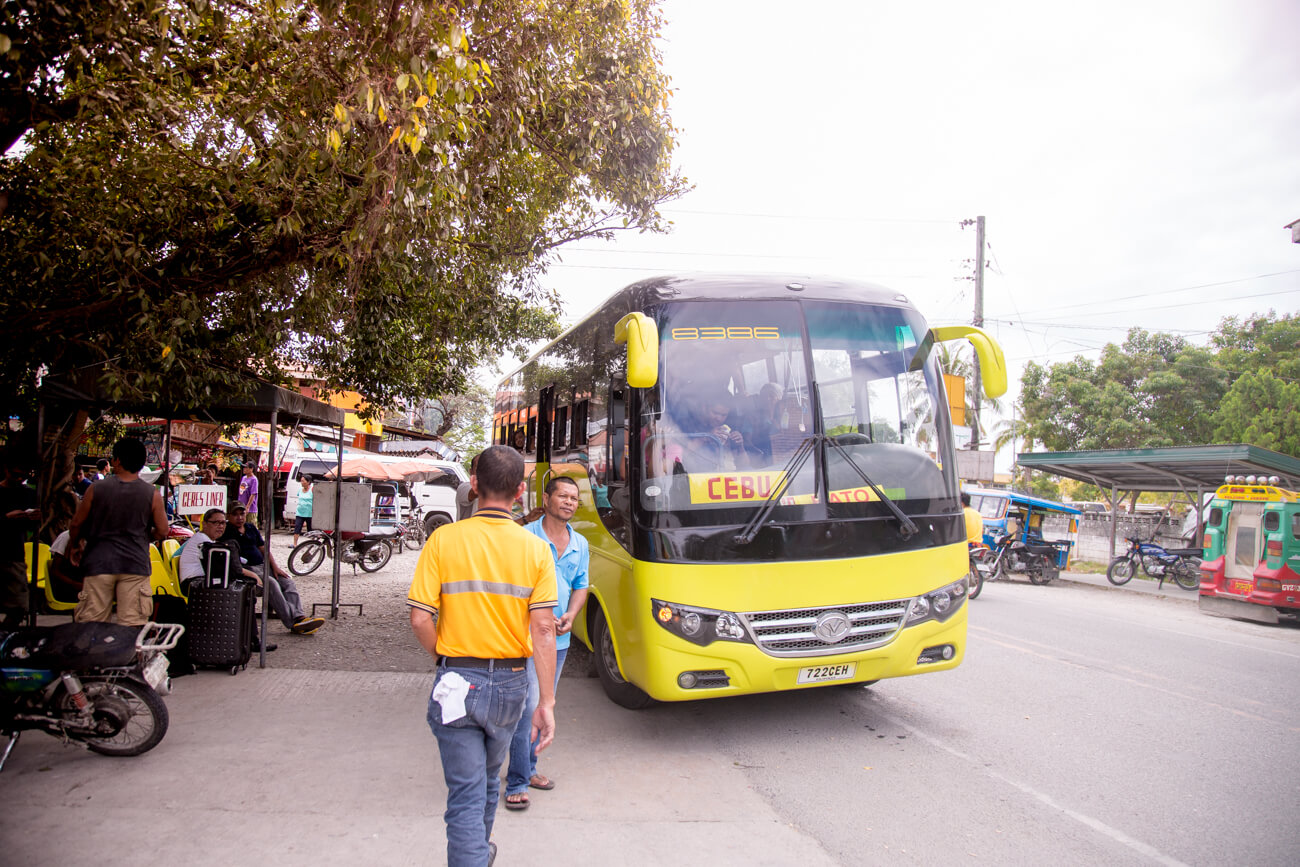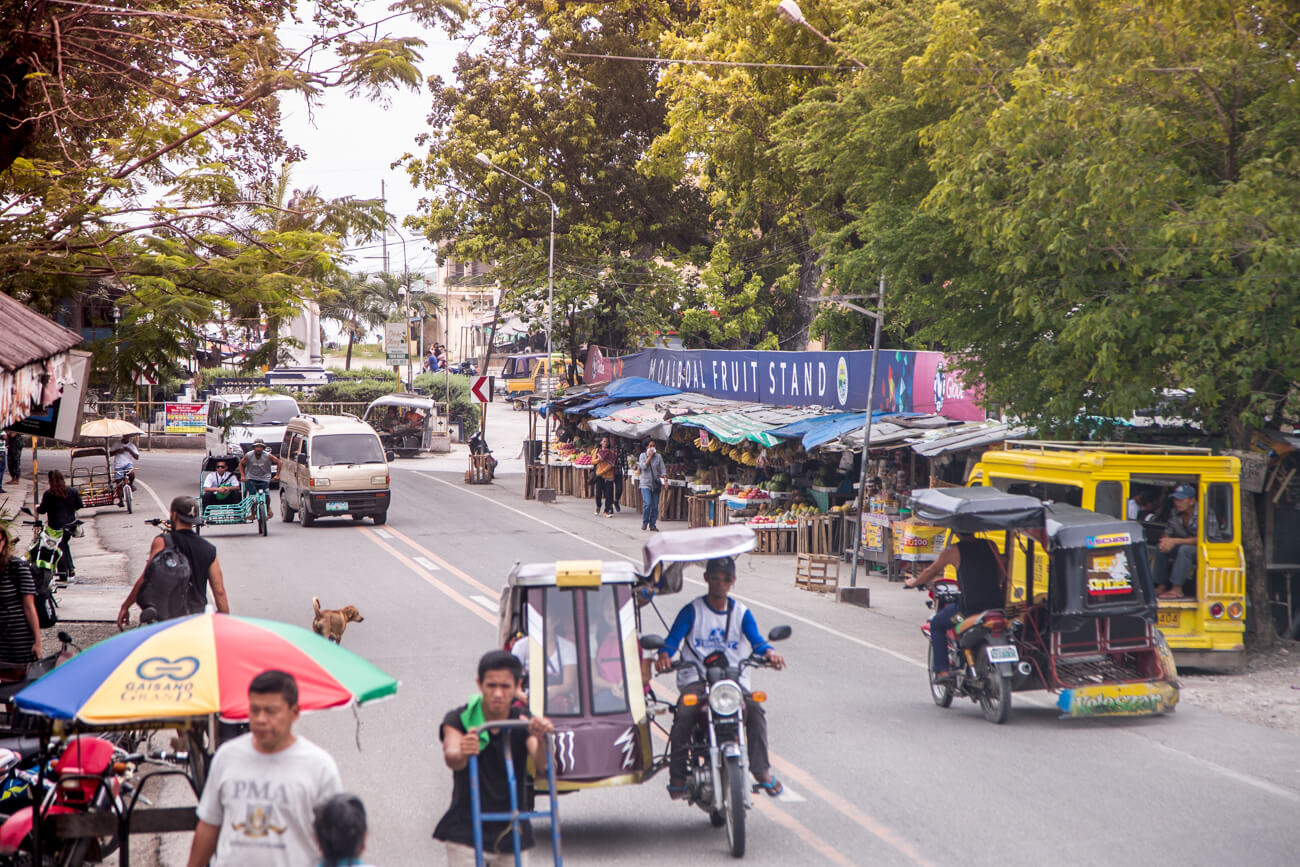 Accommodation in Moalboal…
If you want to come here to dive, which is one of the best things to do in Moalboal, most tourists will choose to stay on Panagsama Beach, but there is also White Beach too (if you want more of a beach-beach).
As I was travelling solo, the most cost-effective accommodation for me was at a hostel. I stayed at Vivianne's Nipa Huts and paid 300PHP per night for a bed in a dorm. It was clean, there was electricity, and there was WiFi. It was located in the tourist area (so I wasn't alone!) and it was perfectly okay for my two-day stay. They did advertise hot water, and there wasn't any, and it wasn't aesthetically pleasing, but it was a great budget option.
Browse the best price hostels and properties to stay in on HostelWorld here.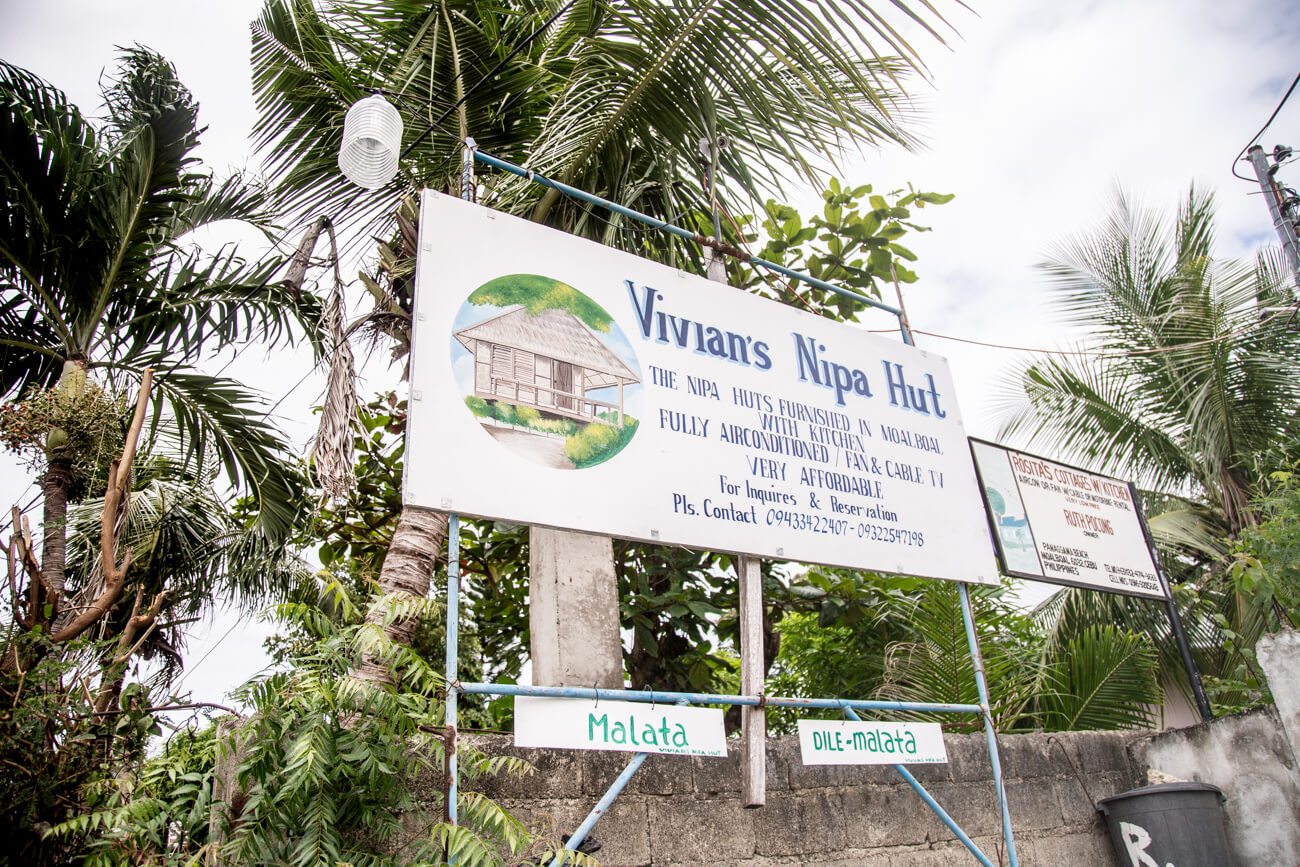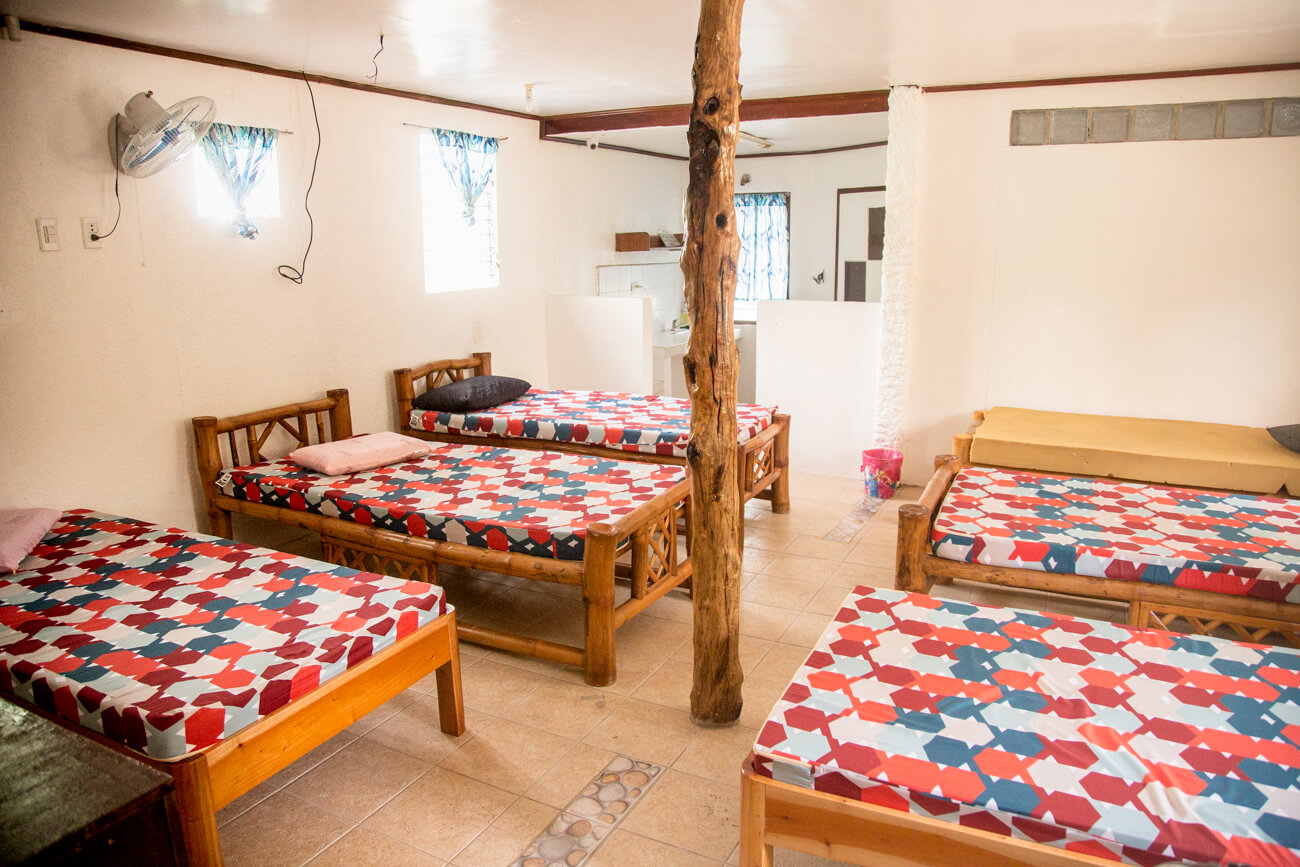 The best things to do in Moalboal…
1. Dive at Pescador Island, with the chance to spot turtles, coral, and the infamous sardine run!
One of the best things to do in Moalboal is to explore the crystal clear water and the ecosystem within it. Pescador is an uninhabited island (well, except for a population of cats!) and is said to be one of the best dive sites in the Philippines. It's also one of the best snorkel sites in the Philippines, if you prefer that!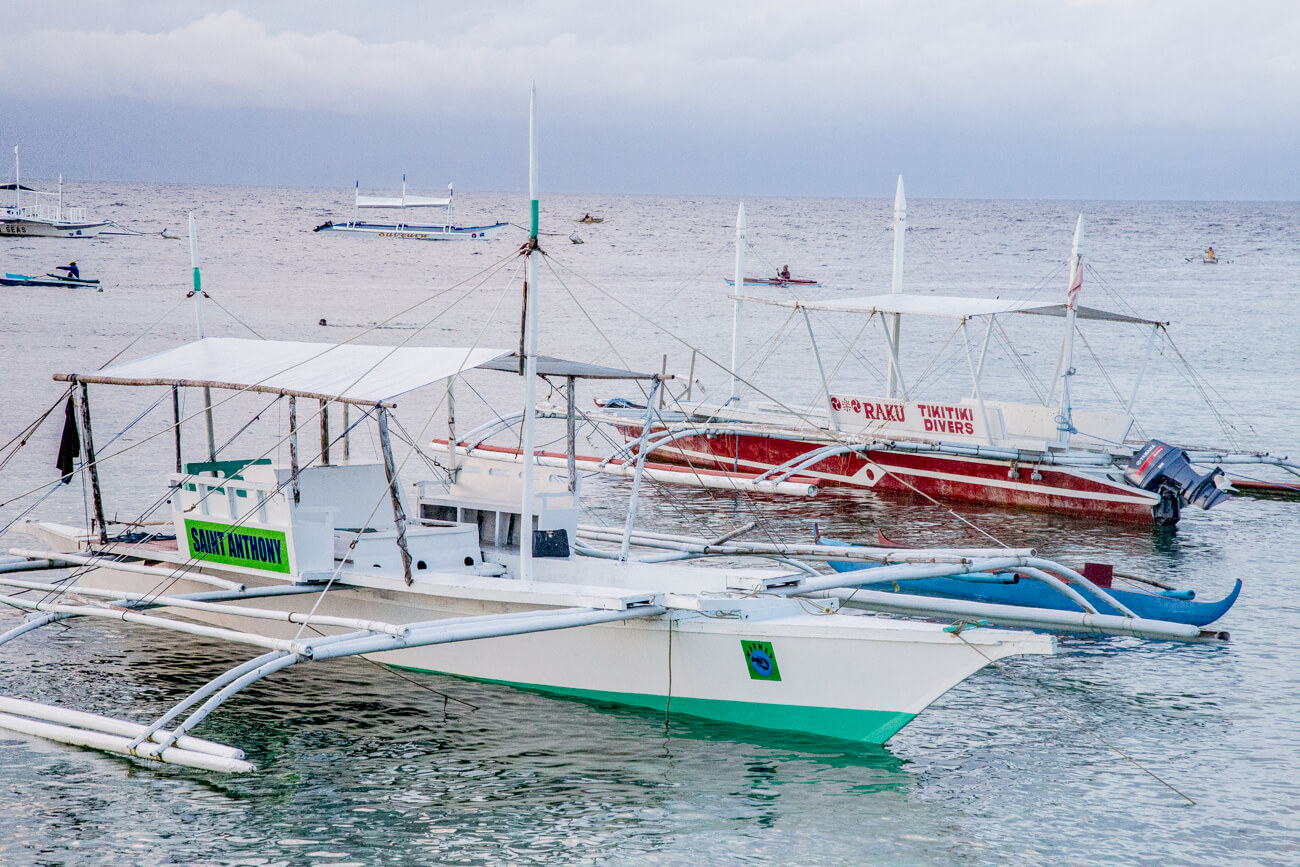 2. Snorkel through the Sardine run.
If diving is just out of your budget, don't fear. The event most people will tell you about in Moalboal, and the one you're probably here for, is the famous sardine run, one of the best things to do in Moalboal. The spot for this viewing (or one of the spots) is a short swim off Panagsama Beach. I actually saw a gorgeous display on the surface of the water whilst I ate dinner on the waterfront. Hire a snorkel from one of the many vendors in town, get your cossie on, your GoPro out, and swim out from the beach.
Price approx: 100-250PHP snorkel hire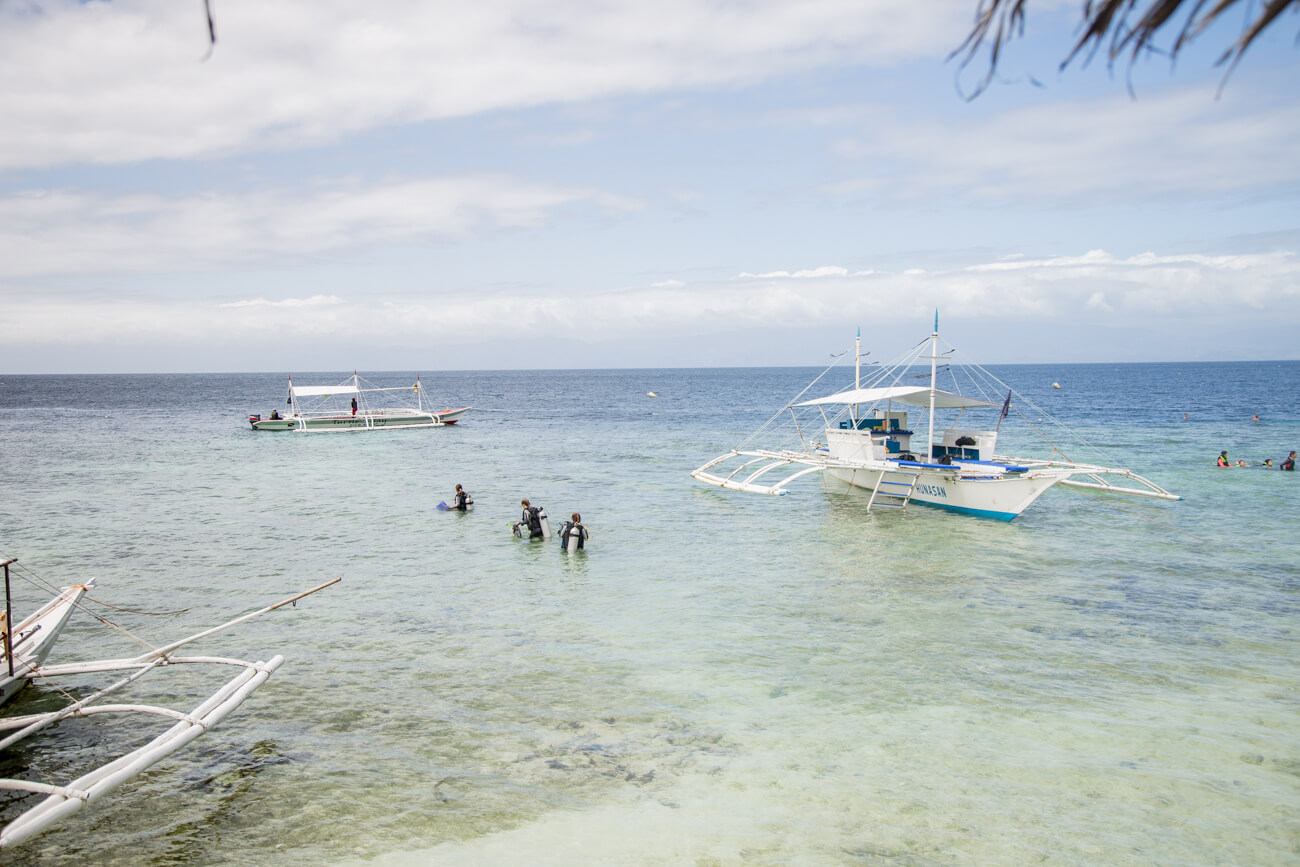 3. Hire a moped and head to Osmena peak (the highest mountain in Cebu)
Osmeña Peak is the highest mountain in Cebu and one of the best things to do in Moalbaol (well, near Moalboal!). Here you can get stunning 360-degree views of Cebu island. It's the most famous and beautiful viewpoint on Cebu. It's about a two-hour drive from Moalboal but well worth the day trip!
4. Visit White Beach
Officially called Basdaku Beach but known locally as White Beach, this is one of the best beaches in Moalboal. It's about 15 minutes outside the centre, and well worth the day trip to soak up the sun and swim in the beautiful water!
5. Soak in the Malabuyoc Hot Springs (Mainit Hot Springs)
Taking a day trip to Mainit Hot Springs is one of the best things to do in Moalboal. You can get a bus to the roadside near the springs and then take the 20 minute stroll up the hill. Once you arrive, you'll be met by the sound of the stunning waterfalls and several hot springs all marked with what temperature they are. A day of pure relaxation!
6. Take a road trip to Mantayupan Falls
Mantayupan Falls in Barili are the highest waterfalls in Cebu and one of the most beautiful. One of the best things to do in Moalboal is to take a day trip to visit them! Known locally as Ambakan, it's really easy to visit the falls (they are about an hour's drive from Moalboal, and there's a car park with a clearly marked path down to the base of the waterfall). Once you're at the falls you can swim, cliff jump and rent rafts. Get there early in the morning if you want to avoid the crowds!
7. Canyoneering in Badian.
Get up close and personal with this active adventure through the gatorade-like waters and waterfalls of the Philippines, including the famous Kawasan Falls. You'll have to get up early as the trip is 4-5 hours, and you have to be done by sunset!
View my 'all you need to know about Canyoneering in Badian' post here.
Price: approx 1,500PHP
If you don't want to canyoneer, visiting Kawasan Falls is still one of the best things to do in Moalboal, and you can enjoy the view without the adrenaline rush!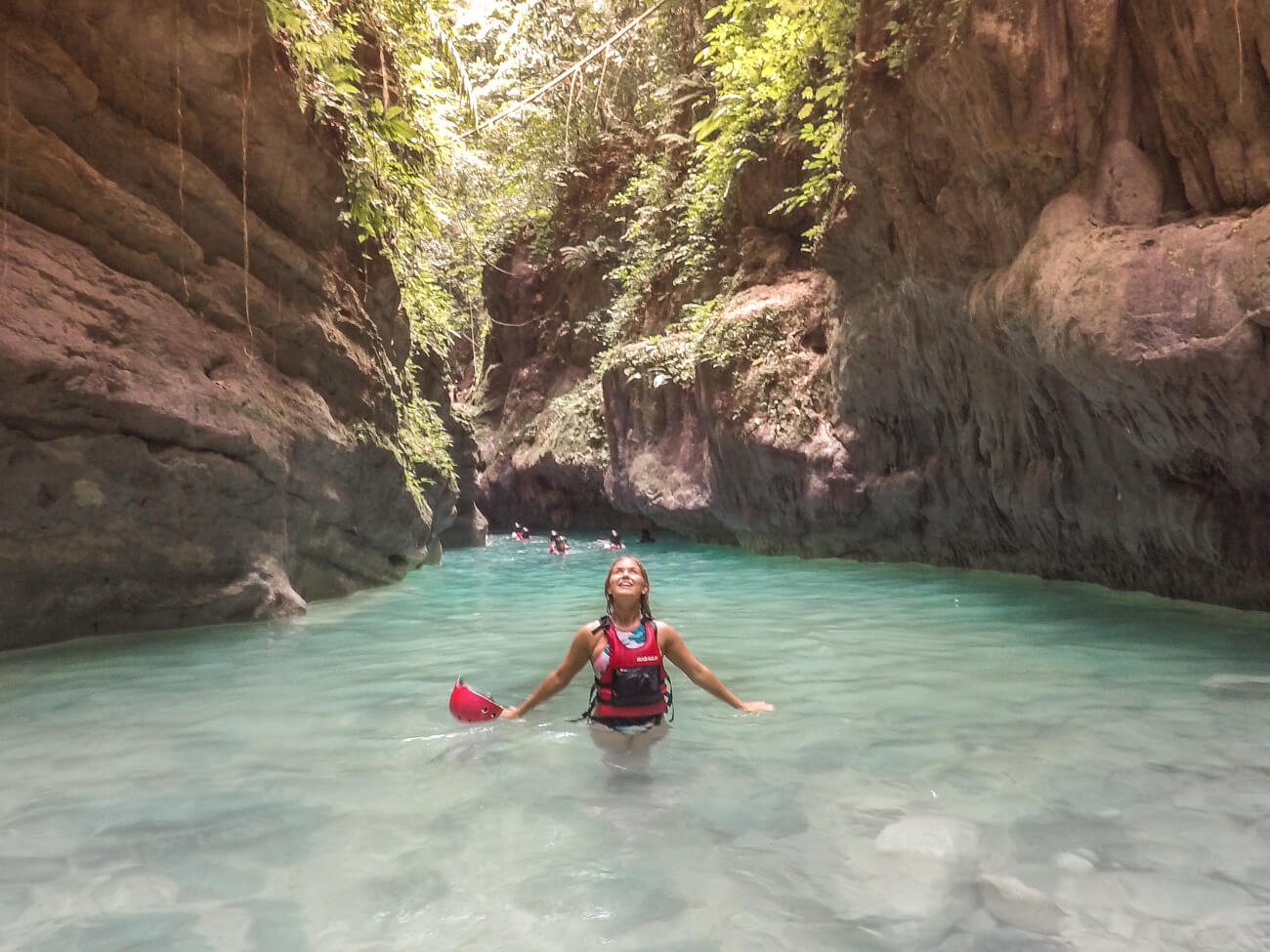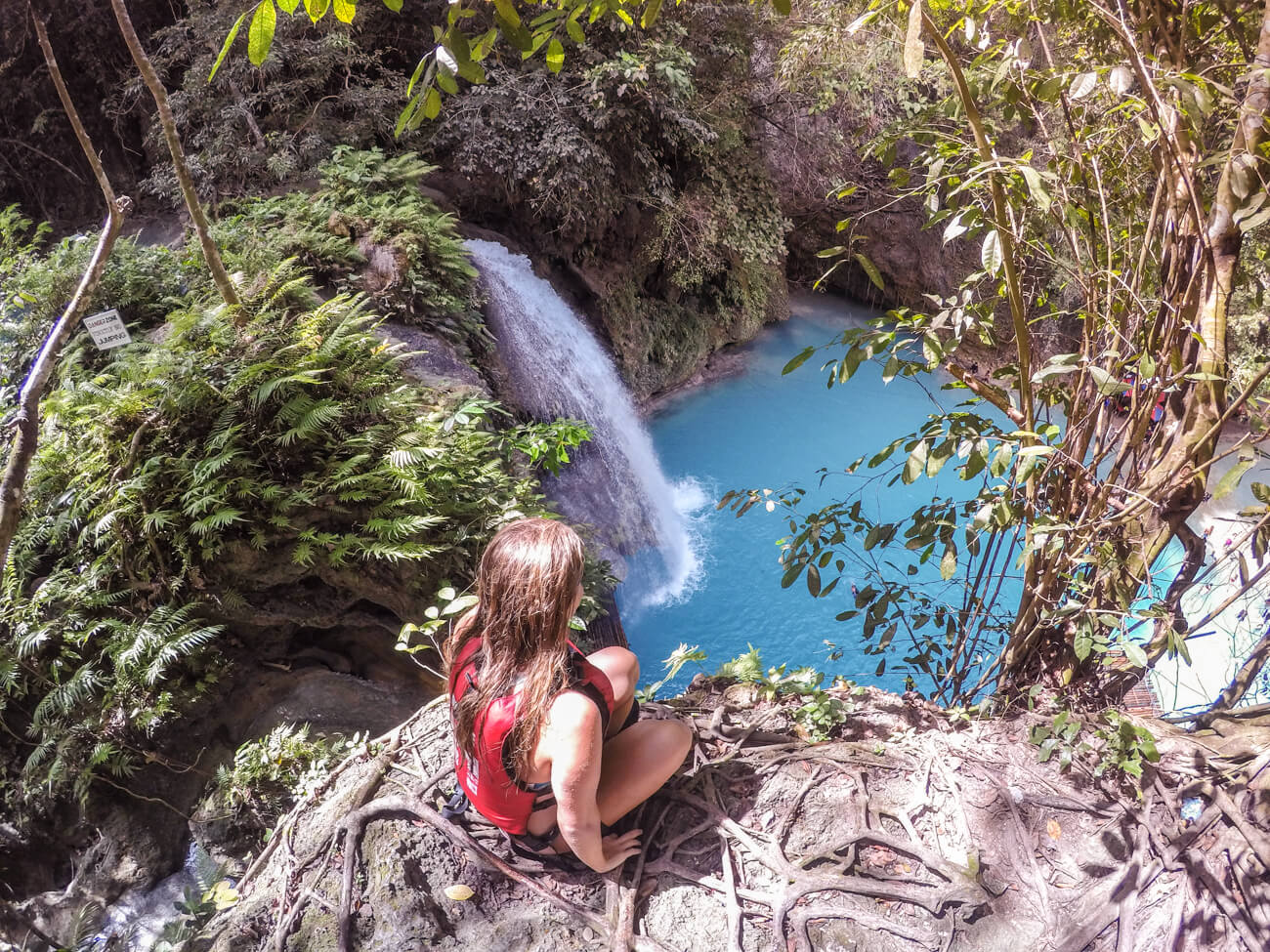 8. Grab a mango from the fruit stall for about 50PHP (80p).
Cebu is known for its gorgeous mangoes; I can totally vouch for that.
Budgeting for Moalboal…
I have to admit, when I first set eyes on a menu along Panagsama waterfront, I was shocked at the prices. During my first week in the Philippines I had not spent more than 129PHP on a single meal and had actually eaten many a time for 20-60PHP. Here on Panagsama waterfront, the cheapest starter I could find was priced at 160PHP and the average meal was 220-360PHP. Now, I'm not saying that's expensive: 160PHP coverts to just £2.50. However this is a prime example of just how much the prices hike here in the Philippines in the tourist areas.
The Philippines IS cheap and you can definitely travel cheaply, but if you don't research anything and plant yourself in the tourist epicentres… it soon adds up.
I visited Moalboal in February 2017 and so the following information is based on prices and conditions during my visit.
Accommodation:

Double bed with a fan at a dive resort – 1000-1200PHP (per night)
Double bed in a lodge or homestay (double bed) – 500PHP one pax / 600PHP two pax (per night)
Single bed with a fan in a dorm – 300-400PHP (per night)

Full body massage: 300-450PHP
Pedicure: 100PHP
Laundry: 80PHP per kilo
Price of a meal at any of the resorts or restaurants: 160-320 PHP
Activities: depends on what you choose! 200-2000 PHP per activity.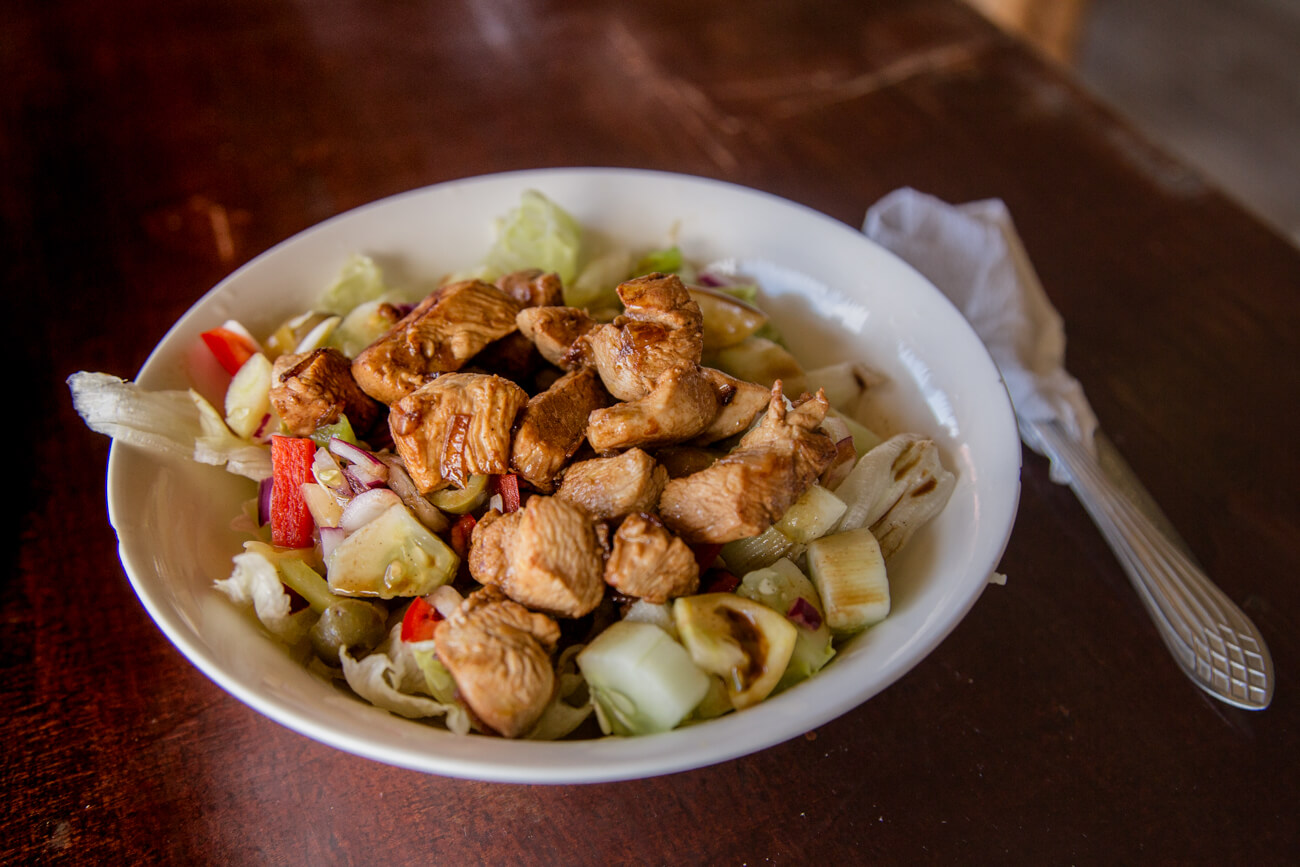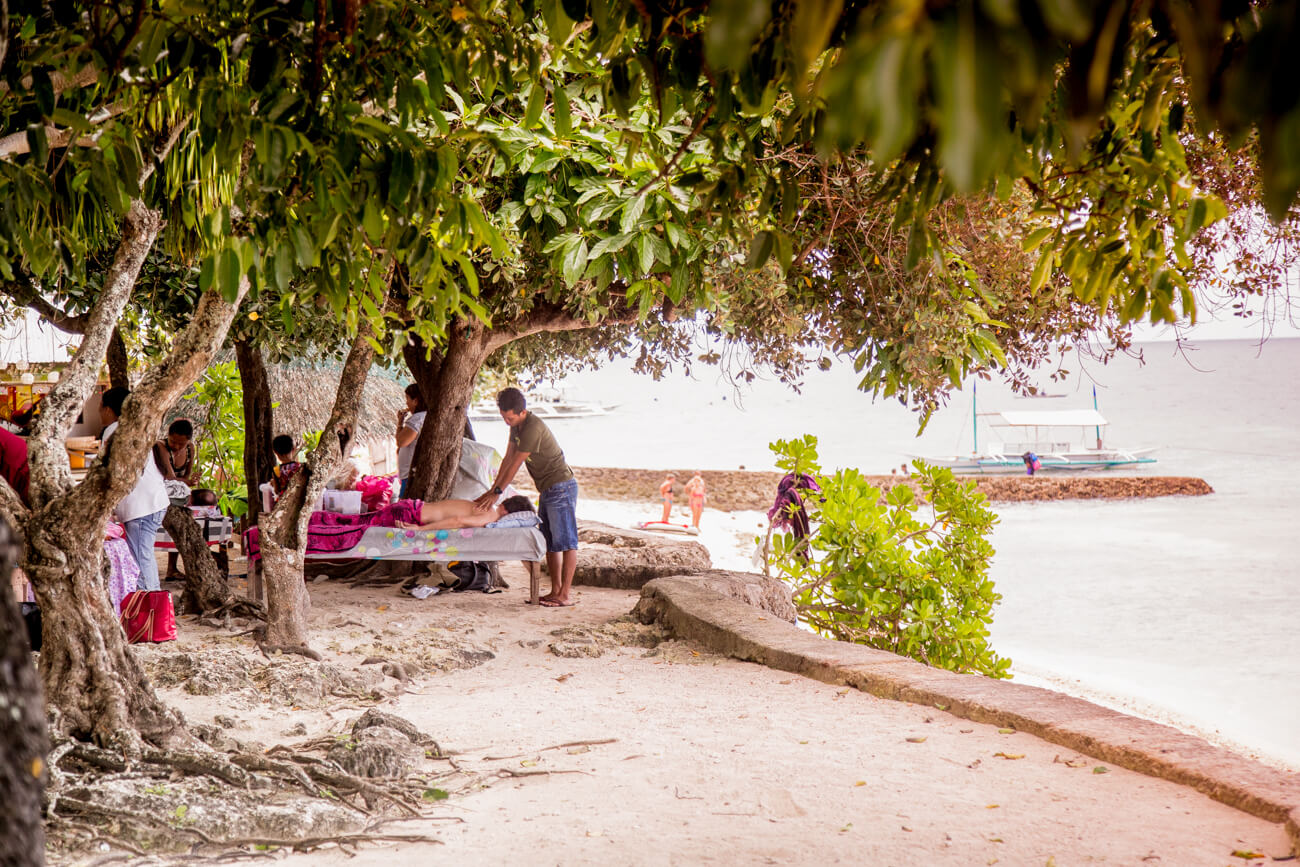 Have you been to Moalboal?
What were your favourite things to do in Moalboal? I'd love to know!
Love as always and happy adventuring,
Did you find this post helpful? I'd love you to share it for me.
I can't do this without you.
Pin and save this blog post for later…