Ubud, located in the central foothills of the Gianyar regency, was definitely my favourite spot during my January 2017 exploration of the tropical island we know as Bali. I've been to Bali three times now and each time I've loved a different spot more significantly than others. This is the ultimate guide to Ubud, for those of you wanting to visit when you go to Bali.
Ubud, for me, encompasses a lot of what I see as 'authentic Bali', from its visual presentation to the interactions and experiences on offer in this gorgeous village. Don't get me wrong, you have your western establishments popping up, but they are hard to avoid these days. Some how, even though it's become the thriving destination that it is, Ubud has wonderfully managed to hold true to so many of its roots.
Host to some of Bali's most iconic landscapes and known as the spiritual home of the island, your adventures here in Ubud wouldn't be complete without a wander around the rice paddies, lunch at one of the many stunning raw food restaurants, a stroll around Ubud market, or an afternoon wandering around the temples.
Ubud makes for a perfect relaxing getaway and would be my number one recommendation in Bali. It's a destination that, for a longer adventure, would partner nicely with one of the nearby tropical islands such as Nusa Lembongan, Gili or Lombok.
A complete guide to Ubud, Bali…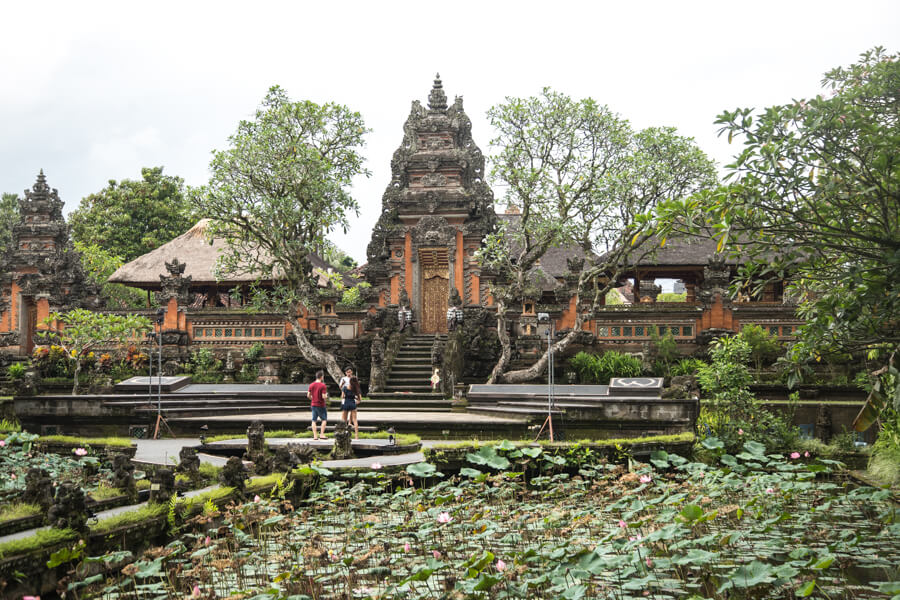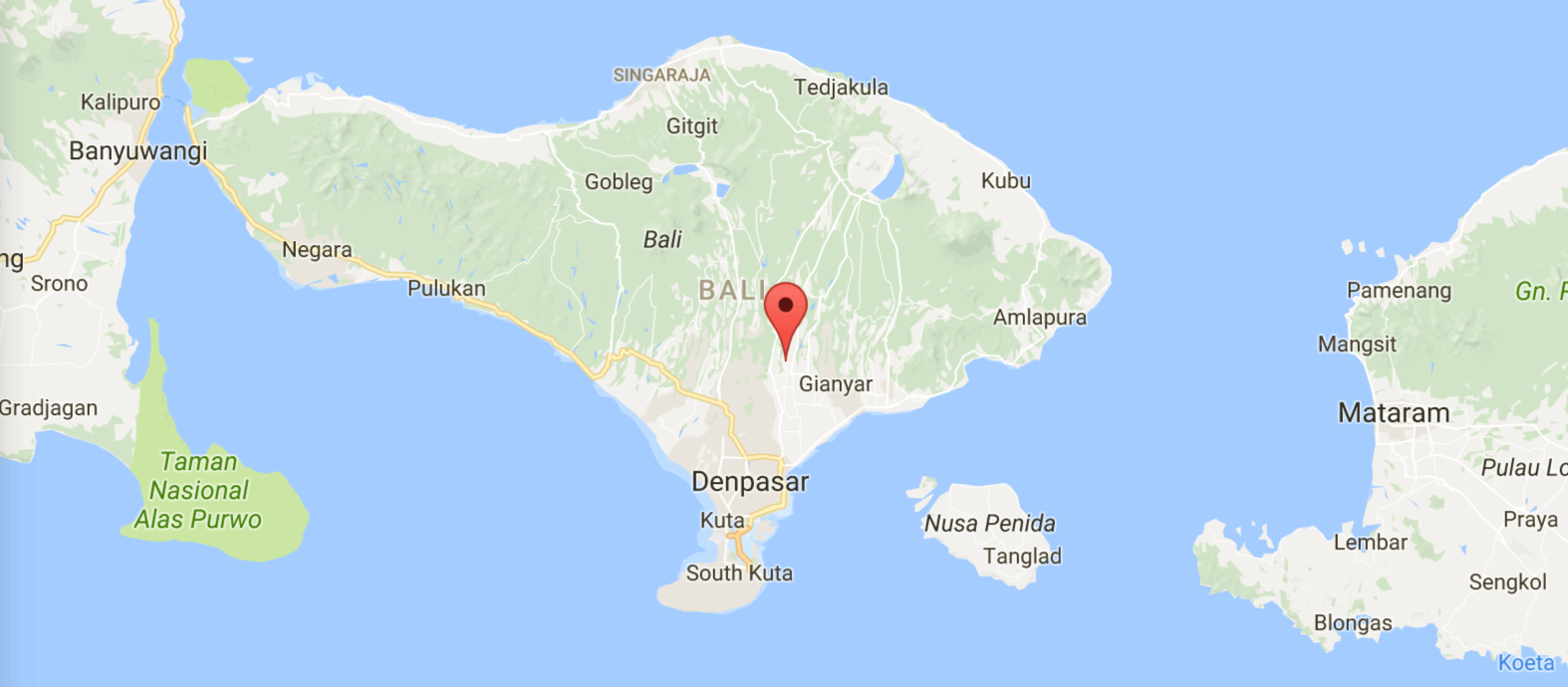 Where to stay in Ubud…
Whether you're looking for an exclusive villa overlooking the rice paddies, a basic bed in the hustle and bustle of Ubud's activity, or a villa for you and your loved ones… Ubud can cater to everyone.
Central Ubud is pretty jam packed and is an awesome place to stay if you only have a couple of days and would rather not rent a motorbike to get around. If you locate yourself centrally, most of the main attractions are within walking distance as it's a pretty small village. Then you can just hop in a taxi or on the back of a moped for a couple of other excursions, should you wish.
If you're looking for something with a little more space and landscape, then try the neighbouring villages of Penastanan or Nyuh Kuning too. Honestly, it won't take long before you fall in love with somewhere on this beautiful island.
Looking for a hostel?
You can grab a hostel for as little at £3 a night, though most of them lie between £5-8 per person / per night. Type Ubud into HostelWorld here and have a browse at the gorgeous locations on offer.
Looking for a hotel or a villa?
See Trip Advisor's top 10 Ubud hotels here.
Looking for an AirBnb?
As always, unless you are a solo traveller or particularly fancy hostel life, I recommend starting your search on AirBnb. In Bali you get incredible value for money and can really bag yourself some unique experiences via AirBnb. I use it all the time!
Get £30 off your first AirBnb booking here.
My personal recommendation: Cito's Guesthouse
Prices from 200,000 IDR (£11 a night). There are different grade rooms, the one below is £22 a night (private bathroom, breakfast and balcony included) which split between two of you is just £11 each.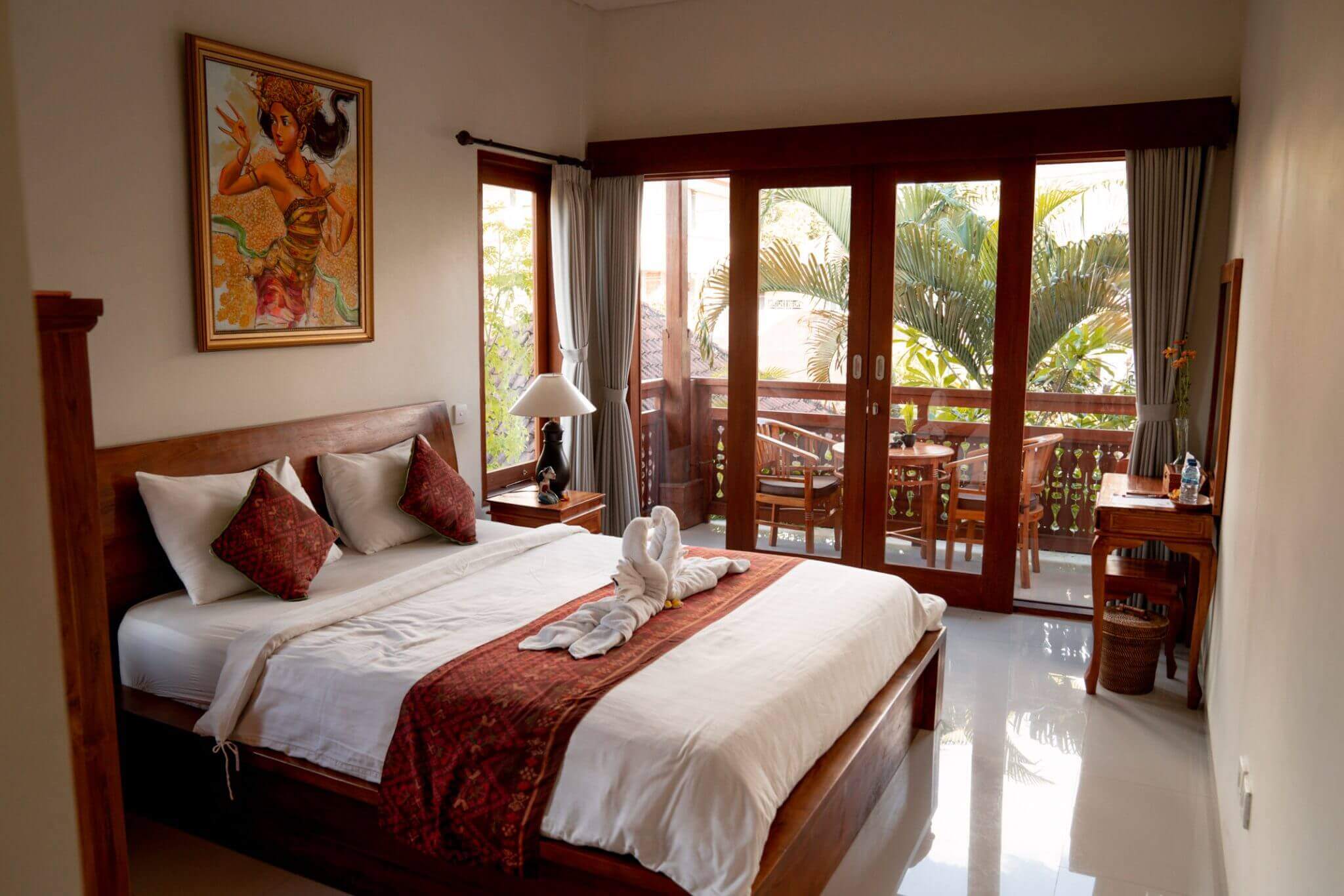 Getting around Ubud…
As I mentioned previously, if you stay in central Ubud you won't need to sort transport unless you are unable to walk. Exploring the town can be done easily in a day and you'll only need transport when heading afield for activities or landscapes such as the Tegallalang rice paddy or Mount Batur.
If you fancy getting local or you are staying just outside of town, then hiring a motorbike or scooter is a great idea. It's not too hard to drive in Ubud compared to the main roads in Bali, so it's a great and very cheap option that will prove super convenient and efficient for exploring Ubud and the surrounding areas.
You can hire a scooter (that fits 2 people on) for around 60,000IDR a day (about £3.50).
Restaurants I loved in Ubud…
The food in Bali is my favourite in the entire world. Hands down. Straight up. Without a shadow of a doubt.
They have the most gorgeous selections of tropical fruits, raw produce, superfood specialities and remedies. You won't walk far without a 'raw cafe' coming into view and this means you can eat the yummiest food in the entire world and feel incredible for it afterwards. What's even better is the prices. Sure, a lot of the 'raw cafes' have western owners, but prices are still cheap compared to the likes of Australia and London, and with it you get their incredible knowledge and cooking skills.
In between these dreamy cafes you will find an abundance of Warungs (snack huts), where you can indulge in the finest Indonesian cuisine too. A combination of Nasi Gorengs and dragonfruit açai bowls is what I call heaven.
Some of my favourites in Ubud for lunch or dinner:
Kafe Ubud
Raw Food Cafe and Tonic Bar
Seeds of Life
The All Coconut Cafe
Wayans Warung (great local Indonesian dishes)
Coffee spots I love in Ubud:
Revive coffee (need a scooter to get to it)
Temu coffee (they serve with Oatly too!)
The best things to do in Ubud…
As well as incredible food, landscapes and culture, Ubud is a hub of activity and adventure that will keep you occupied for days.
During your time in Ubud consider…
Walking the Campuhan Ridge Walk through the rice fields.
I highly recommend doing this at sunrise and going to the hot springs nearby afterwards.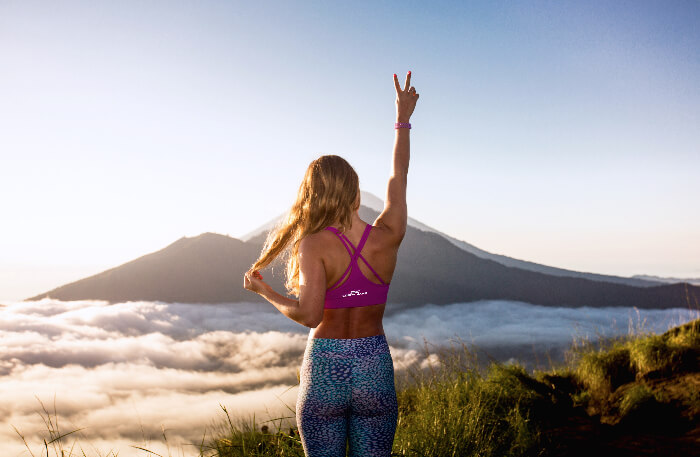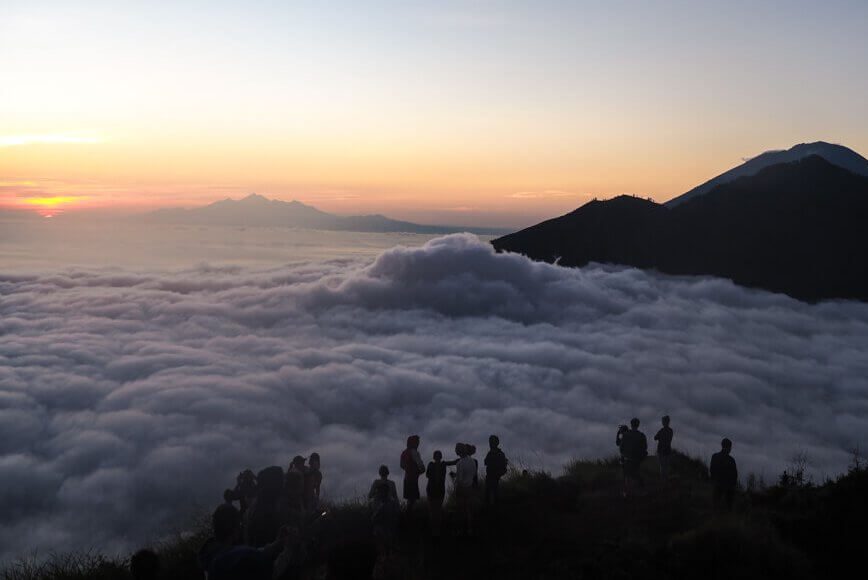 Joining a cycling tour of the rice paddies.
Taking an Indonesian cooking class.
Wandering around Ubud market.
Visiting one of Ubud's temples.
Including: Pura Taman, Gunung Kawi Sebatu, Gunung Kawi, Goa Gaja, Tirta Empul.
Taking a yoga class at Radiantly Alive or The Yoga Barn.
Exploring the work and landscape of Tegallalang Rice Field.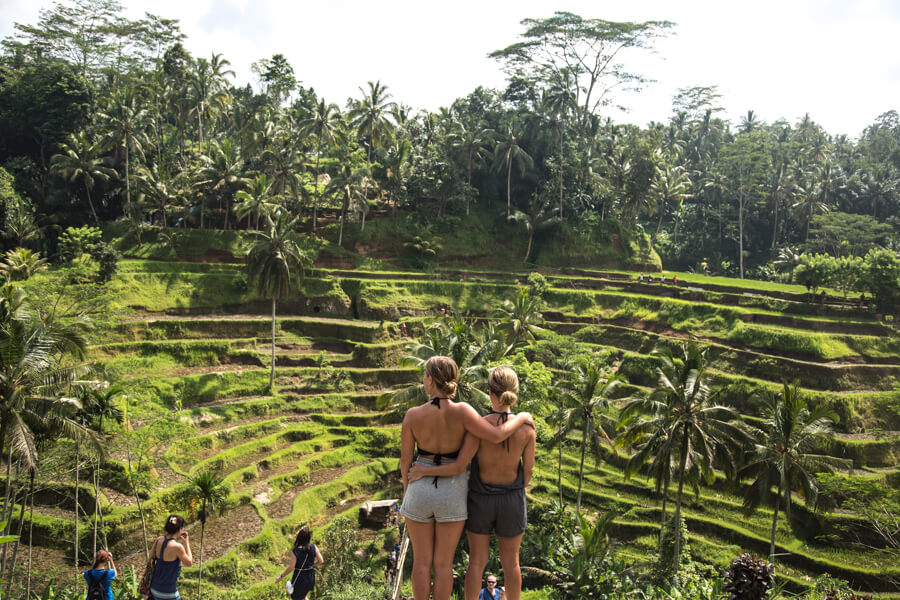 Hiring Hari for the day and having him show you all the local spots.
We had Hari as our tour guide for the day and he took us through all the rice fields, explaining and showing us all that grows in the wild and all the natural remedies this island provides to its people. He is an absolute sunshine of a human and you can book him and his car for a day of tailored adventures.
Drop him a WhatsApp on +62 813-3855-5633 or Instagram @hari_made_
Send him my love!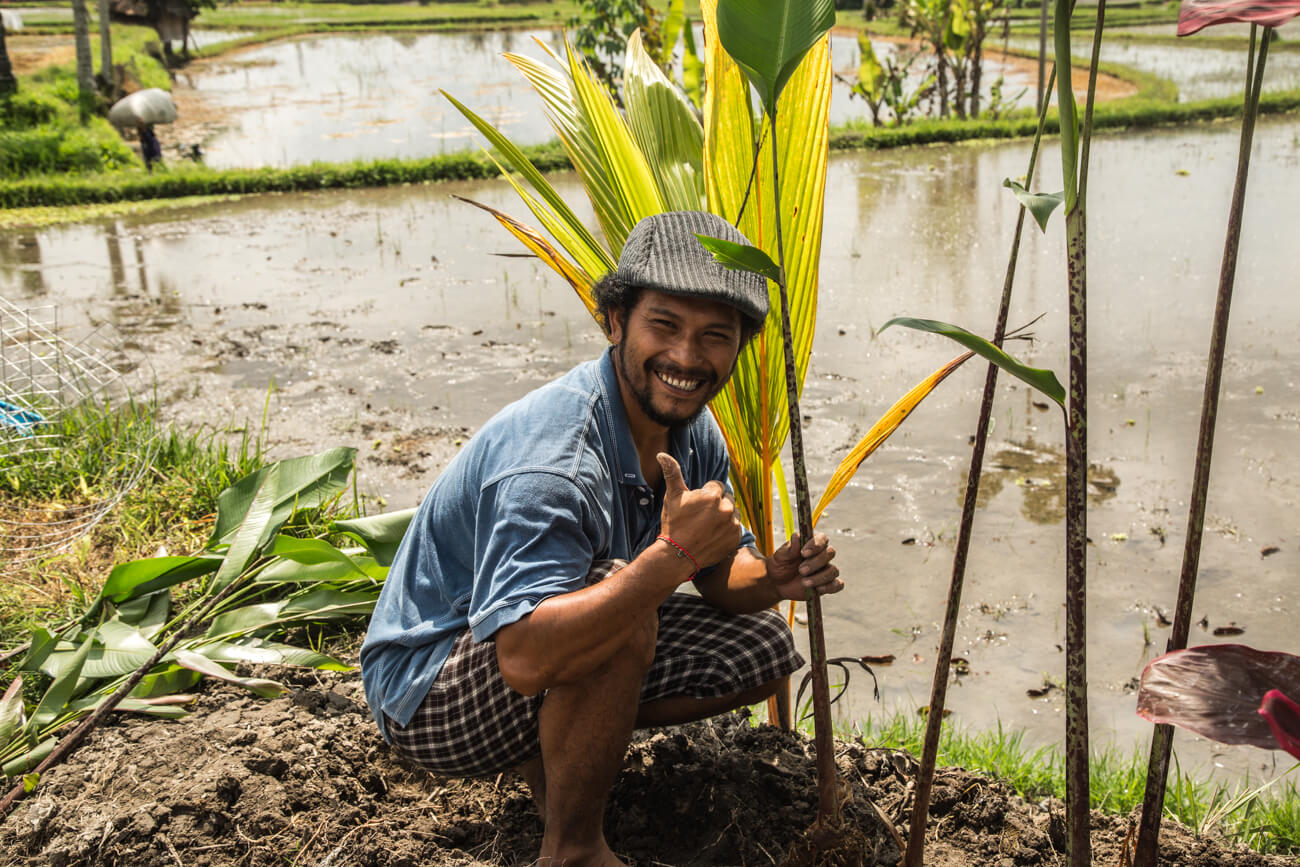 Checking out the cheeky monkeys in Ubud's Monkey Forest.
Make sure you take your sunglasses off of your head, secure your bag and hold on to your cameras!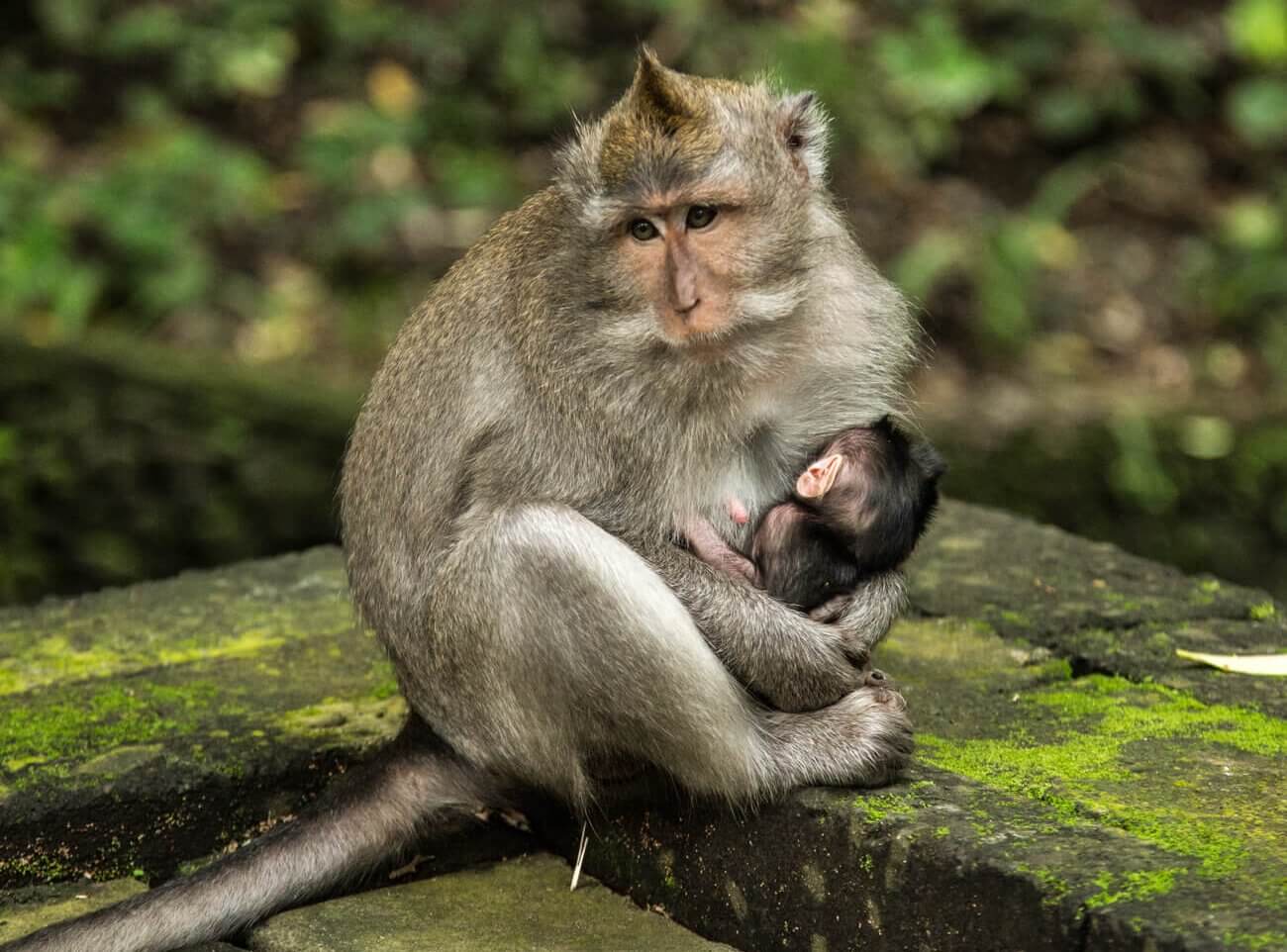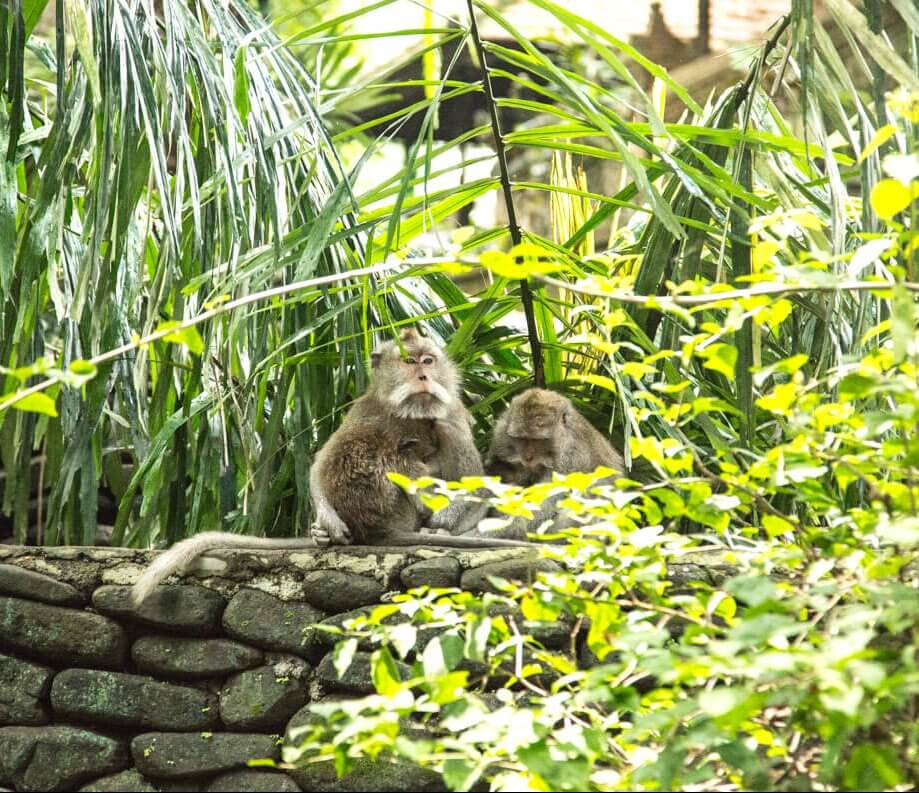 Have you been to Ubud?
What were your favourite spots? I'd love to know!
Love as always + happy adventuring,
Did you find this post helpful? I'd love you to share it for me.
I can't do this without you.
Pin and save this blog post for later…