Bali is one of the most beautiful destinations in the world, it really is. I want to prove that to you in this Bali travel guide.
This island in Indonesia is host so many beautiful components beyond its wildly lush tropics and beaches. The local Balinese people are equally as treasurable as the incredible activities on offer in Bali and are one of the reasons that this island feels so familiar every time I step foot back onto it. This post serves as the ultimate Bali, Indonesia travel guide to help you with planning your dream trip from when is best to visit Bali and where to stay in Bali all the way to local guides to Ubud, Canggu and Uluwatu.
See my guide to budgeting for Bali here.
Has Bali been ruined by tourists?
I've visited Bali on four separate occasions over the last 6 years. Yes, I've certainly watched word catch on and tourism increase in particular areas. I know there are so many rumours that Bali has been 'ruined' and that 'it's too touristy'. However, I still believe Bali is beautiful and there is local culture to be discovered.
Western culture is certainly changing things in areas like Seminyak and Canggu but the stunning roots of Balinese culture and of the island's offerings are still in abundance to find. In this Bali Indonesia travel guide, you will get an overview of all the areas to enable you to choose the spots most suited to your taste, be it surfing, rice terraces, a hotel on the beach or a mixture of all of the above. This travel guide is for everyone and guarantees you have the best time in Bali, Indonesia.
If you're planning a trip to Bali, I highly recommend that you take some time to explore beyond the western resorts and establishments. Speak to the locals. Go on a road trip and discover some waterfalls. It's a beautiful beautiful island and I think it's up to us to give back to the locals, to play part in their community and to not just take from their beautiful island.
Other travel guides we think you will love…
Okay, let's get to it…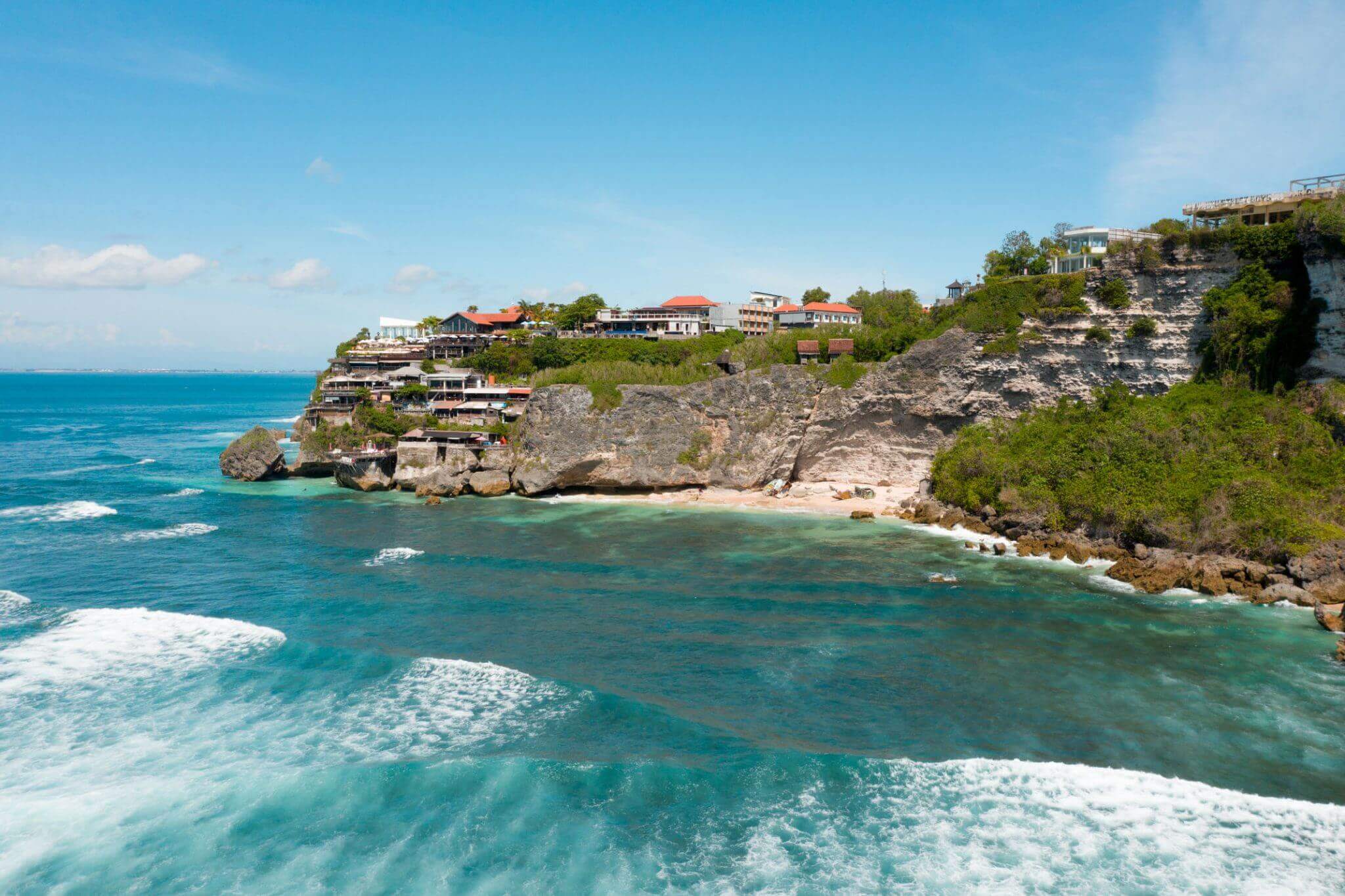 The ultimate travel guide to exploring Bali, Indonesia
Where is Bali?
Bali is one of the most popular tropical islands in Indonesia, located in South East Asia.
Where should you explore in Bali?
It's hard to recommend a 'single' destination for your trip to Bali, particularly as things change so quickly on this gorgeous island. When I first explored in 2013 I fell in love with Seminyak. Now I totally avoid it when exploring Bali. That view changed in 11 months. I returned rather taken aback by how much had been built and how busy it was. The same happened with Canggu and Uluwatu is next up IMO. Word catches on, the land gets bought up and development increases! The best places to go with maximum authenticity in Bali change quickly.
What I would say is, if you're using travel blogs for Bali travel tips, make sure they are up to date. This blog post has been updated in 2022. If you have more up-to-date information to share, please comment, and we will check it out and update the post!
Truth is, every corner of Bali offers something different. As I've been to a fair few corners now, I'm going to go through each one and tell you just what you can expect there…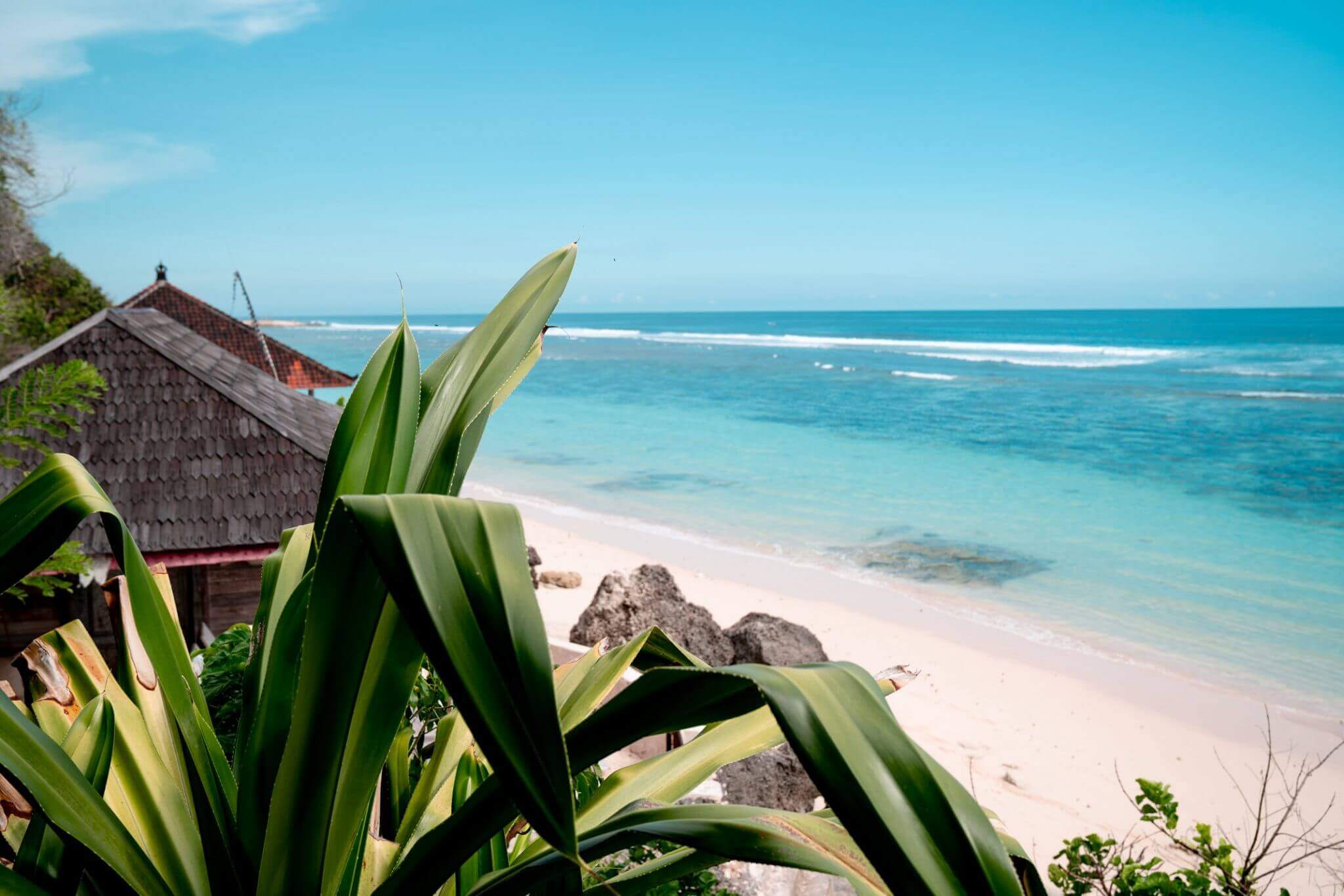 How much money should you save for Bali?
Bali is definitely not as cheap as it was when I visited five years ago. But. when compared to the likes of Europe and the America, life here really does come come at a fraction of the price.
Bali is definitely a great option if you are looking for a gorgeous tropical holiday, without the price tag of the Maldives.
When should you go to Bali? What's the weather like?
In Bali, you can expect a tropical warm climate all year round. Rainfall is highest (rainy season) between November and March. The most popular time and drier months to come are from June to August. See 'When is best to visit Bali?' blog post here.
Of the four times, I've explored in Bali, three of them have been between the months of December and March, during the rainy season. Should 'rainy season' stop you from coming? Absolutely not. It feels hotter and more tropical for sure but the rain doesn't 'ruin' your holiday. Rainfall is often short, it's sometimes heavy but it passes. It's warm rain and the rain is the reason the island is so lush! I love the odd day here in my wooden hut where I'm reading my book to the sound of the rain. I'd say we've had 2 full days of rain and 7-8 overcast afternoons and showers in nearly 6 weeks!
How do you find accommodation in Bali?
Whilst Bali most certainly can be done on the cheaper side of things, there is definitely still a presence of your 5 star western resorts, should you seek them. Booking.com is always a great option to see what's available in the area, and to give you a good idea of the cheap and the luxury options available.
If you're looking for some super unique and gorgeous experiences in Bali, the Airbnb options there are out of this world. Split the cost of a villa between you and your friends and it works out a similar cost to that of a hostel. The value for money is madness. A lot of the villas come with personal cooks and drivers.
Get £15 of your first Airbnb stay here
If you are backpacking or you're just an all round bargain hunter, then hostels or, more common here in Bali, Homestays are going to be your new best friend. A homestay is basically accommodation run by locals. It may be multiple villas, a b+b or even a spare room in a house. They are dotted all over the streets – you really won't struggle to find one. A few of them are advertised on the internet but a lot of them, because they are run by locals, aren't.
Areas in Bali to explore…
Perhaps kickstart your Bali adventure inspiration by popping over to my '10 amazing things to do in Bali' blog post here.
As I mentioned previously, the island is filled with so many gems beyond the 'main area's. So whilst the below travel tips are absolutely valid and can cater for the most beautiful of stays, I highly suggest taking time, if you have it, to explore and go beyond the resorts whilst on the island.
Ubud
Ubud is known as the cultural hub of Bali with temples, holistic centres, yoga studios and local markets on every corner of the street. With access to locally grown produce of every variety, it is here in Ubud that the vegan and raw dining culture was born. The food and drink options are incredible, as well as the options to explore the famous rice fields, the nearby Mt.Batur and the legendary Monkey Forest.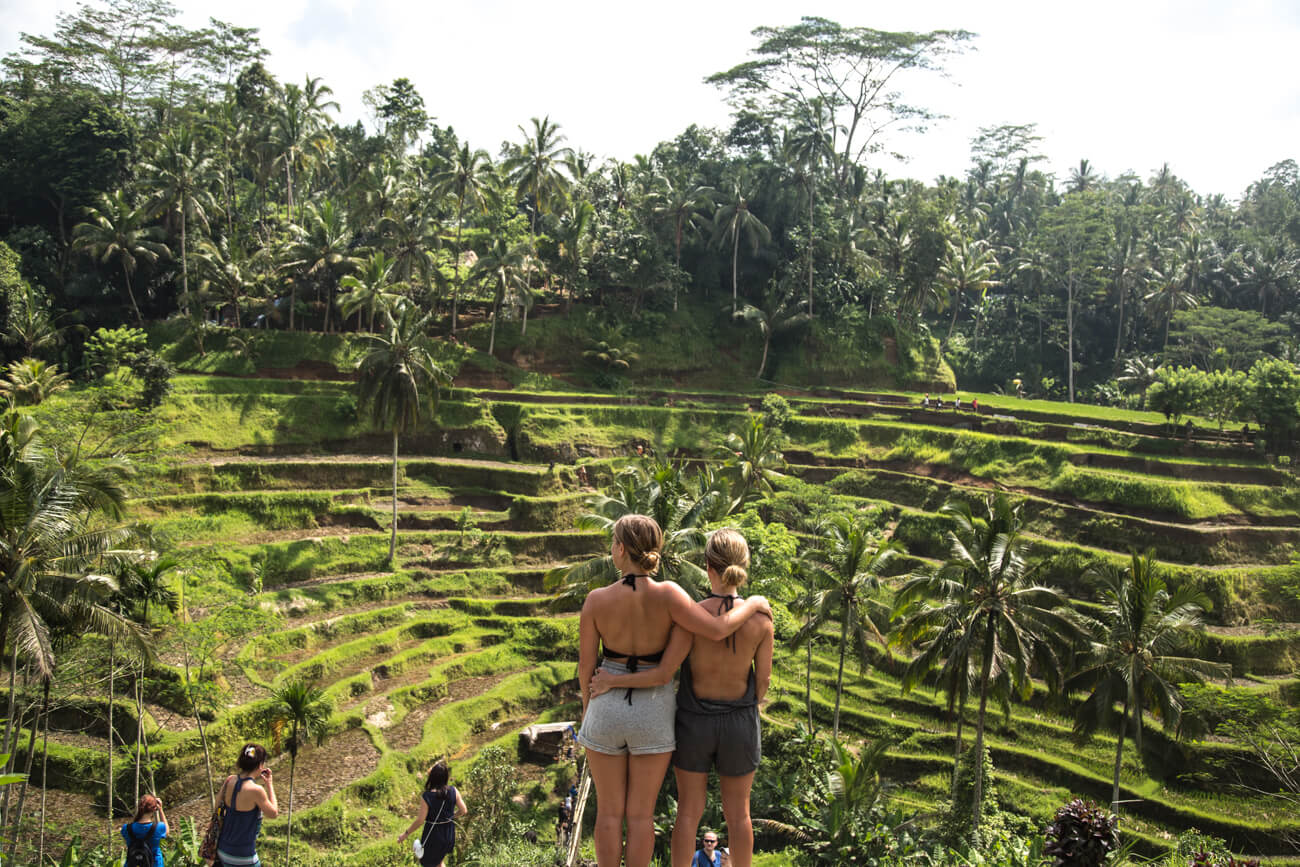 Canggu
As a result of the tourism takeover in Seminyak, the lime light seems to have now shifted over to Canggu, or 'the gu' as locals call it. Canggu is the younger sibling of Seminyak, located just north of Seminyak on the west coast. Canggu is one of the hottest spots on the island with surfers and if you go – you'll most likely end up with a cocktail or two at Old Man's as you watch the sun descend beyond the horizon. Don't forget a visit to Tanah Lot, one of the most popular temples on the island!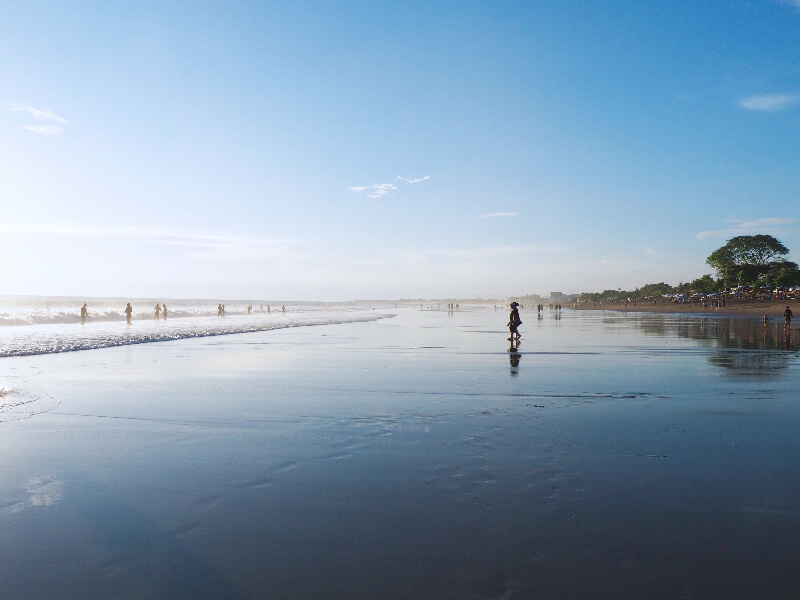 Sanur
Considered one of the sleepier towns and host to many family orientated hotels, Sanur tends to be the underdog with young travellers. I absolutely love it here; it's the perfect place for a more laid back Balinese experience. Plus, you are right on the gateway to the nearby islands of Nusa Archipelago, Lombok, Flores, Komodo and the Gilis, all of which you can explore in a day trip or two.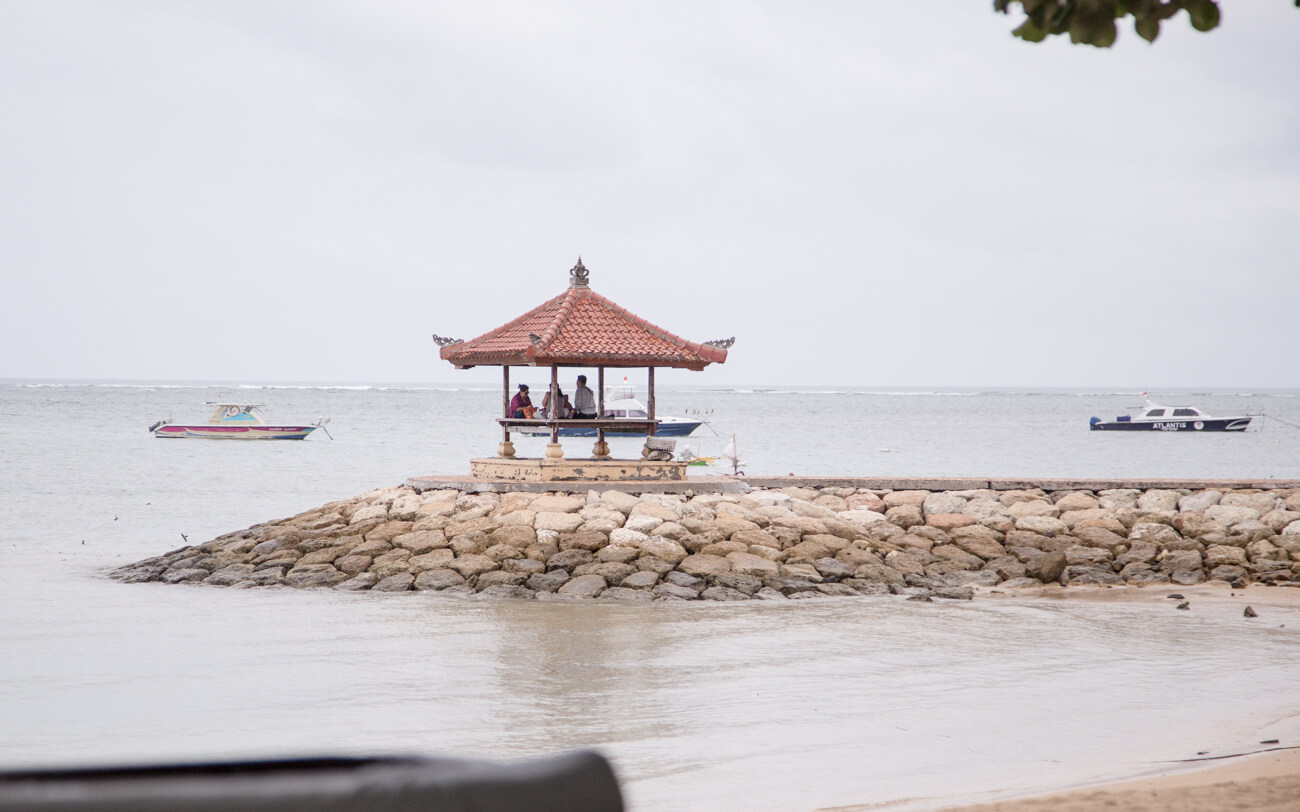 Uluwatu
Uluwatu is home to some of the best surf breaks in Bali and to some of the most consistent, sought after reef breaks in the world. This surf town is located on the south of the island on the Western cliffs of the Bukit Peninsula. Here you'll also find the Pura Luhur temple and some of the most exclusive hotels and restaurants on the island.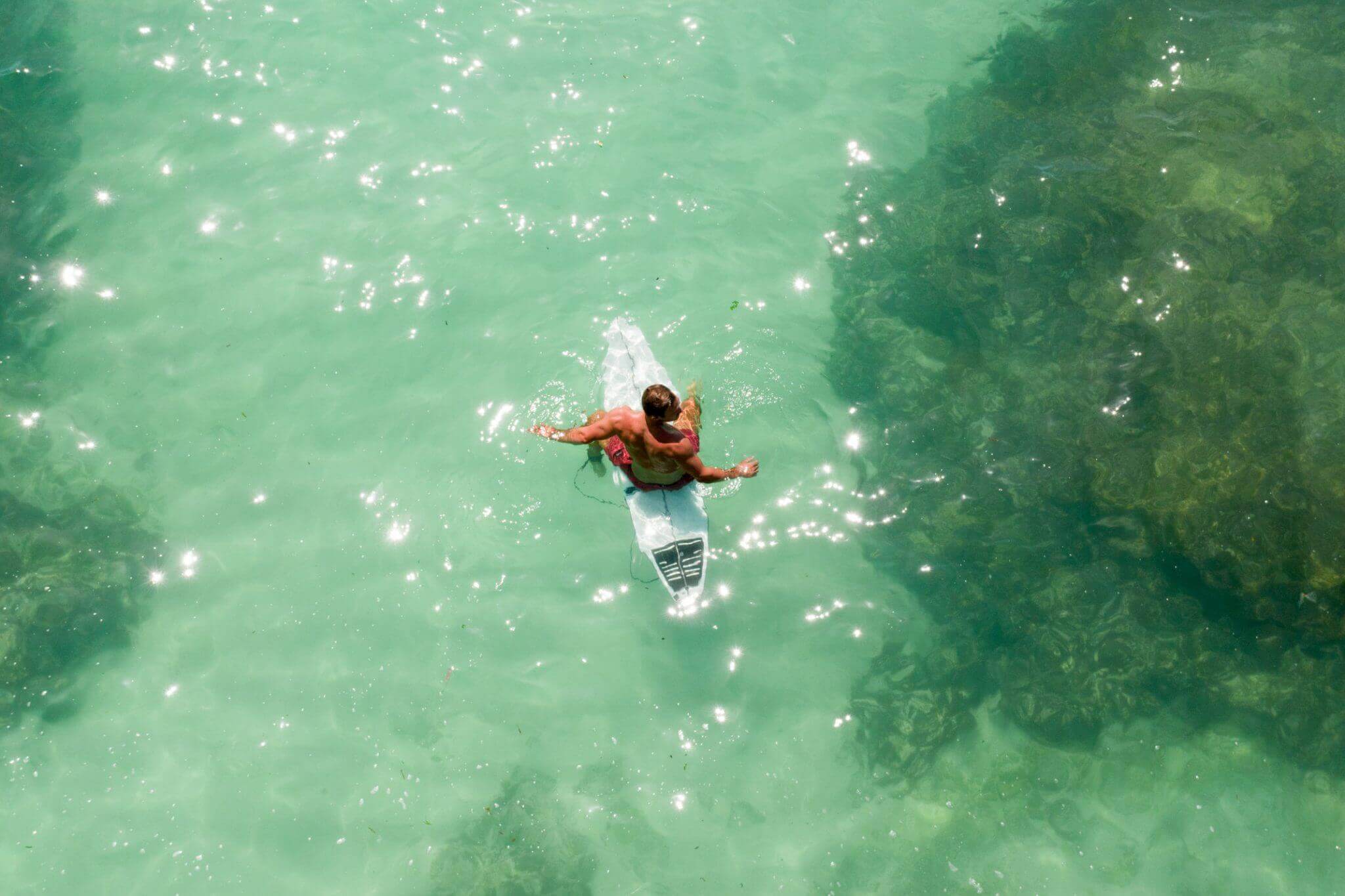 Seminyak
Seminyak is one of the closest towns to Denpasar airport (the main airport on the island) and home to the likes of W Hotel. There's only a few seconds per minute where you'll be without the sound of the taxi horns. It's busy to say the least but the magic of the sunsets is undeniable. There are some absolutely delicious cafes and beach club vibes here too. I'd suggest only staying a night or two, perhaps to kick start your adventure. If you're backpacking definitely check out my stay at Umahku Hostel.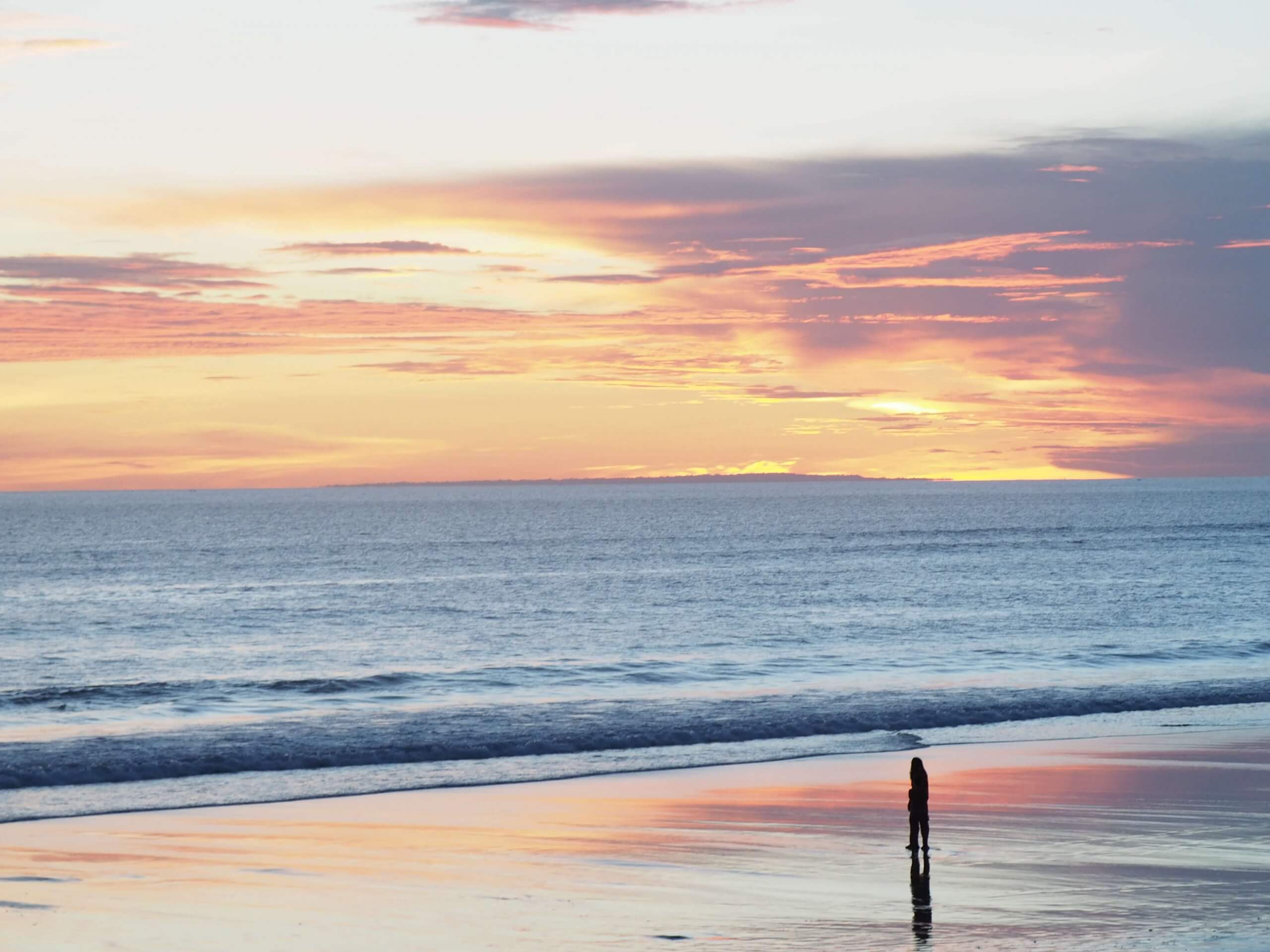 Kuta
Kuta is a pretty party orientated town. The energy centres around the Sky Garden which is a multi story club serving all-you-can-eat BBQs on the rooftop. I'm sure there are many that this would suit, but considering I had travelled from the other side of the world, I was looking for the magical, laid back island beachy vibes. Rumour has it that Kuta is the 'Magaluf' equivalent for Australians. Cheap flights, lots of booze and a nice climate. Don't say I didn't warn you!
Nusa Dua
Nusa Dua is an area of Bali with luxury 5* resorts that back onto the white sandy beach. The hotels and restaurants are all at Western prices – even the water activities are on the pricey side.
When staying in Nusa Dua, the best sunset is viewed at Jimbaran Beach where the sun sets into the sea (it doesn't at Nusa as the coast is facing East). Jimbaran is worth a visit in itself. It's known as the place to get your dose of fresh fish on the island. Kick back in one of the beach front restaurants here for sunset dins.
The East
I haven't actually explored much of the East, but no doubt at some point I will return to Bali. When I do, a road-trip up the east coast is at the top of my list. There are some gorgeous temples located up the coast alongside rice paddies spilling over countryside left, right and centre. Go and check them out for me and let me know what's good.
The North
The first time I ever visited Bali we met a local in Kuta and persuaded him to take us to see some of Bali's finest offerings. He took us to the very north of Bali, to Lovina. Here we ate at a local warung before waking up at 4am and heading out to watch the dolphins at sunrise. It was magic.
Check out: Banjar hotsprings, Banyumala waterfall, Bedugul, Banjar, and Sekumpul waterfalls.
I recently returned to the north to experience Spa Village Tembok (see my review here) which was just so relaxed. The North is completely untouched when compared to the rest of the island so if you're looking for a more peaceful secluded experience… this could be a good stop off for you.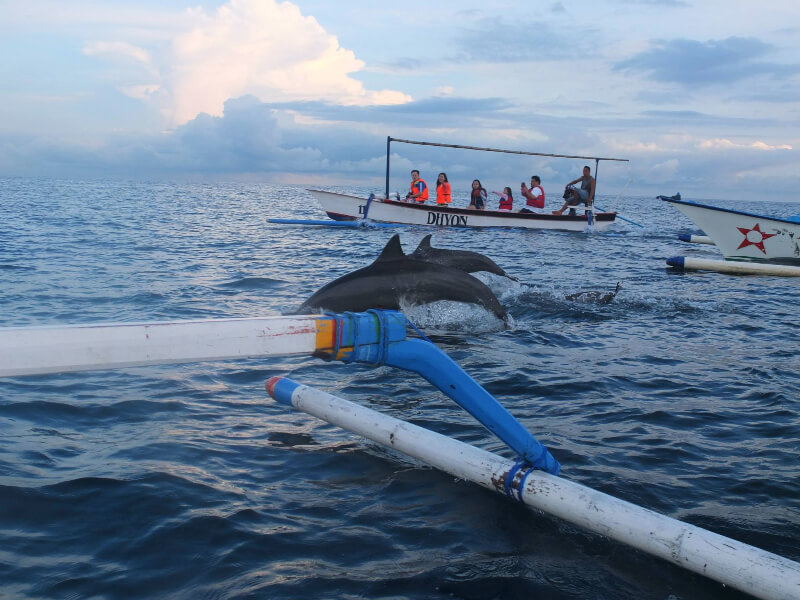 Basic itineraries for Bali…
A 1 week Bali itinerary:
Spend three days in Ubud (take one morning to hike Mt. Batur at sunrise, followed by the hot springs)
Head to Sanur, hire a moped and float around the east coast for a couple of days. Check out the dolphins in Lovina!
Get a boat over to the Nusa archipelago and kick back and relax in paradise for two or three days.
A 2 week Bali itinerary:
Spend four days in Ubud (take one morning to hike Mt. Batur at sunrise, followed by the hot springs)
Head to Sanur, hire a moped and float around the east and north coast for a couple of days. Check out the dolphins in Lovina!
Get a boat over to the Nusa archipelago and kick back and relax in paradise for three days.
Spend your last few days on Lombok.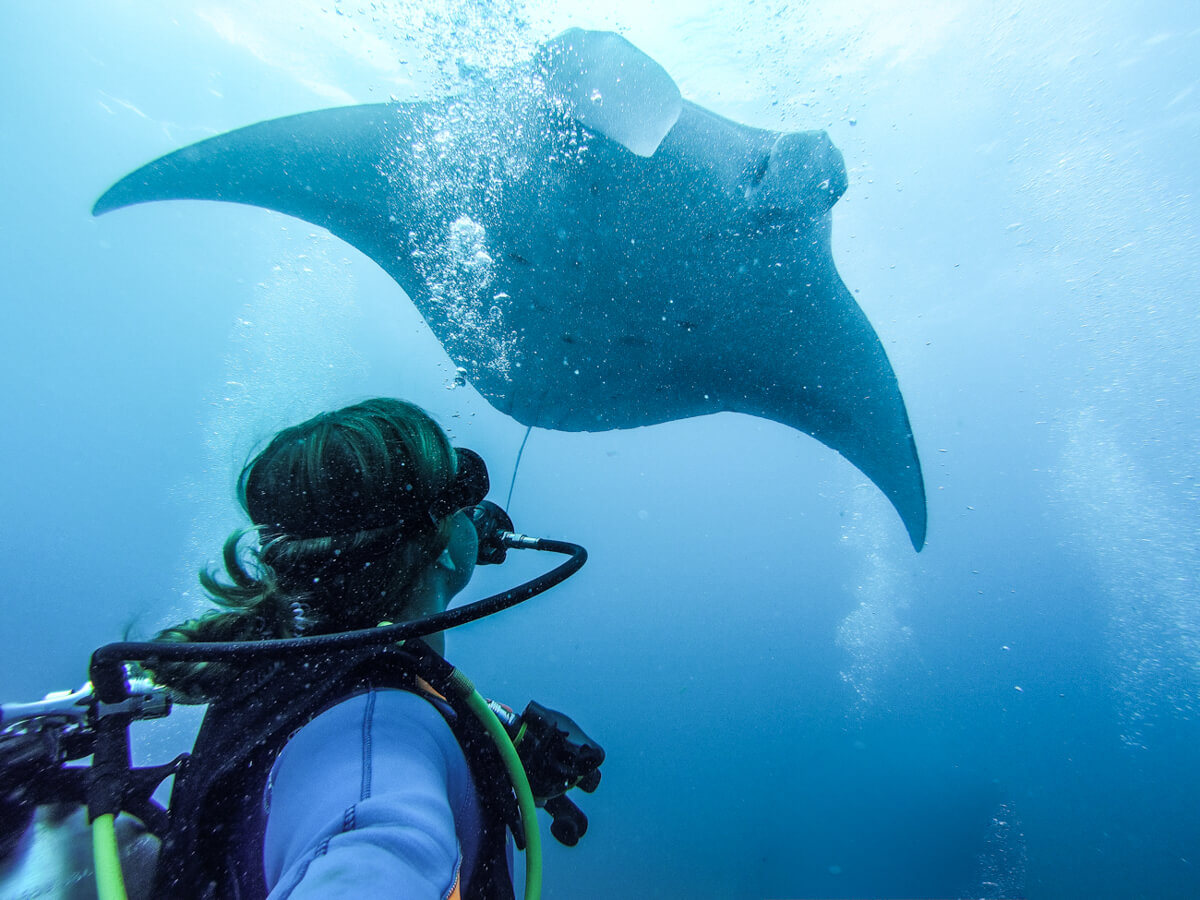 My top tips and travel hacks for Bali…
There are certainly some things worth knowing before heading out on your adventure to this Indonesian paradise. For example: Bali Belly. Bali belly is an unpleasant reaction a lot of international guests have to the local water here on the island. You're advised not to drink from the taps, but it can happen by accident (e.g. if it's used in cooking or as ice). Then you can get a bad tummy. I've had it twice. Not fun.
There are many top tips I have to share with you for your adventure in Bali…
1. 'If you do take taxis, take Bluebird taxis (they're a light blue colour with a blue bird on the roof). They are the safest and will always run the meter.'
Courtney from courtingthecoast.com
2. 'Download go jek, which is like an Indonesian Uber type app. You can book cars, motorbike taxis and also it'll tell you the approximate cost from place to place. That way you know roughly how much alternative taxis should be charging. It's a useful tool to ensure you aren't getting ripped off.'
Rachel
3. 'Attend a Balinese ceremony at an ashram or a retreat. It was the most magical experience I had. There are many different ones of course. At the one I attended we had a Guru (whose speech just blew me away) and musicians. We danced and sang and it was just incredible.'
Eliza from elitravelbug.com
4. 'Bring red cordial and drink a glass a day. My parents swear by this to help prevent Bali Belly.'
Courtney from courtingthecoast.com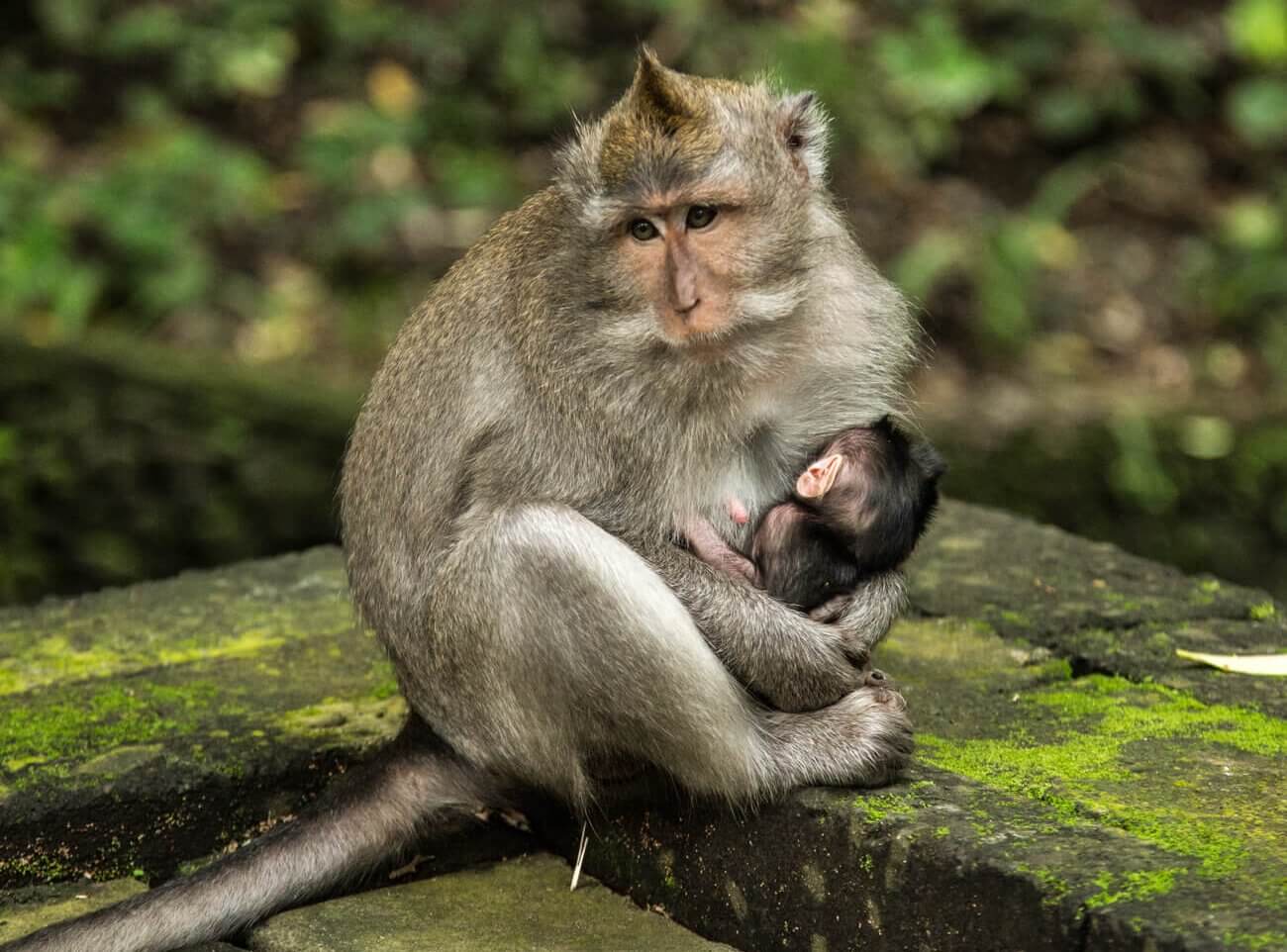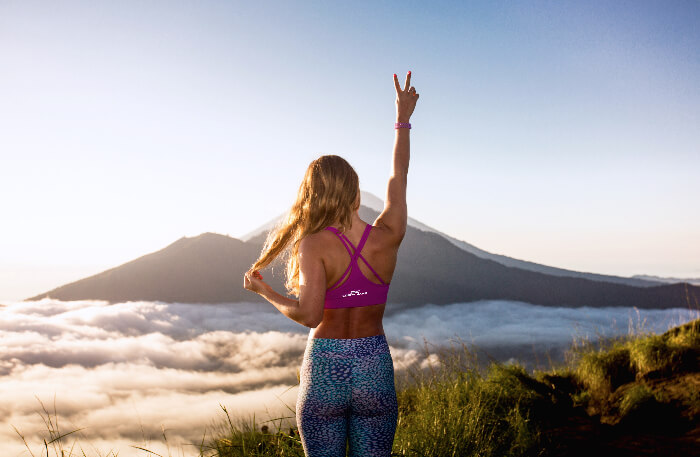 Have you been to Bali?
What were your favourite spots? I'd love to know!
Love as always + happy adventuring,
Did you find this post helpful? I'd love you to share it for me.
I can't do this without you.
Pin and save this blog post for later…