Bali is one of my favourite places in the entire world.
It's cheap (particularly when you compare it to the likes of London), it's health conscious (endless amounts of yummy nutritious food), the people in Bali are so lovely and it's just ridiculously beautiful, from the shops and the sunsets, to the buildings and the weather. I've been lucky enough to visit Bali four times now, and I can't wait to come back as soon as possible.
Based on the adventures I've enjoyed on this gorgeous island, I've put together a list of things to do, see, experience and eat on your next trip to Bali.
Here's the ultimate Bali bucket list…
1. Climb Mt. Batur at sunrise.
Ascend to the summit of Bali's active volcano for out of this world views across the island. To catch the sunrise from above the clouds (1717m) you must begin the hike at 4am. Trust me… it's worth it. Read about my Mt. Batur adventure here.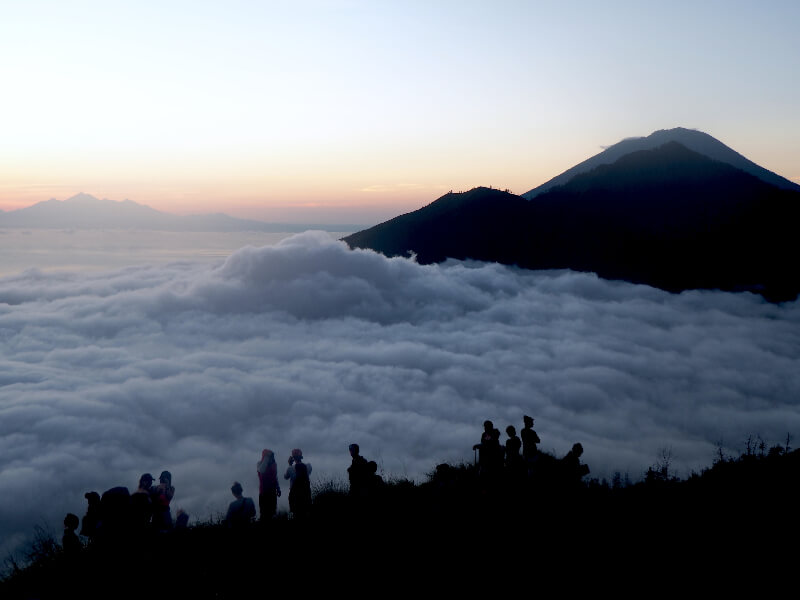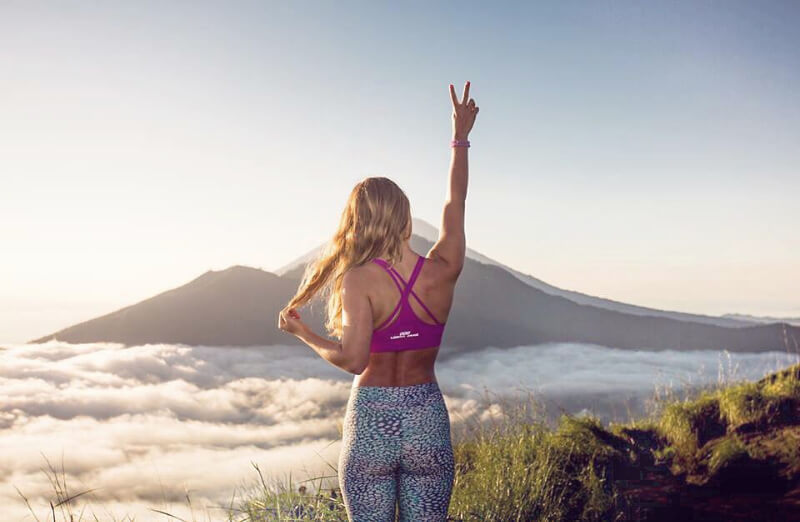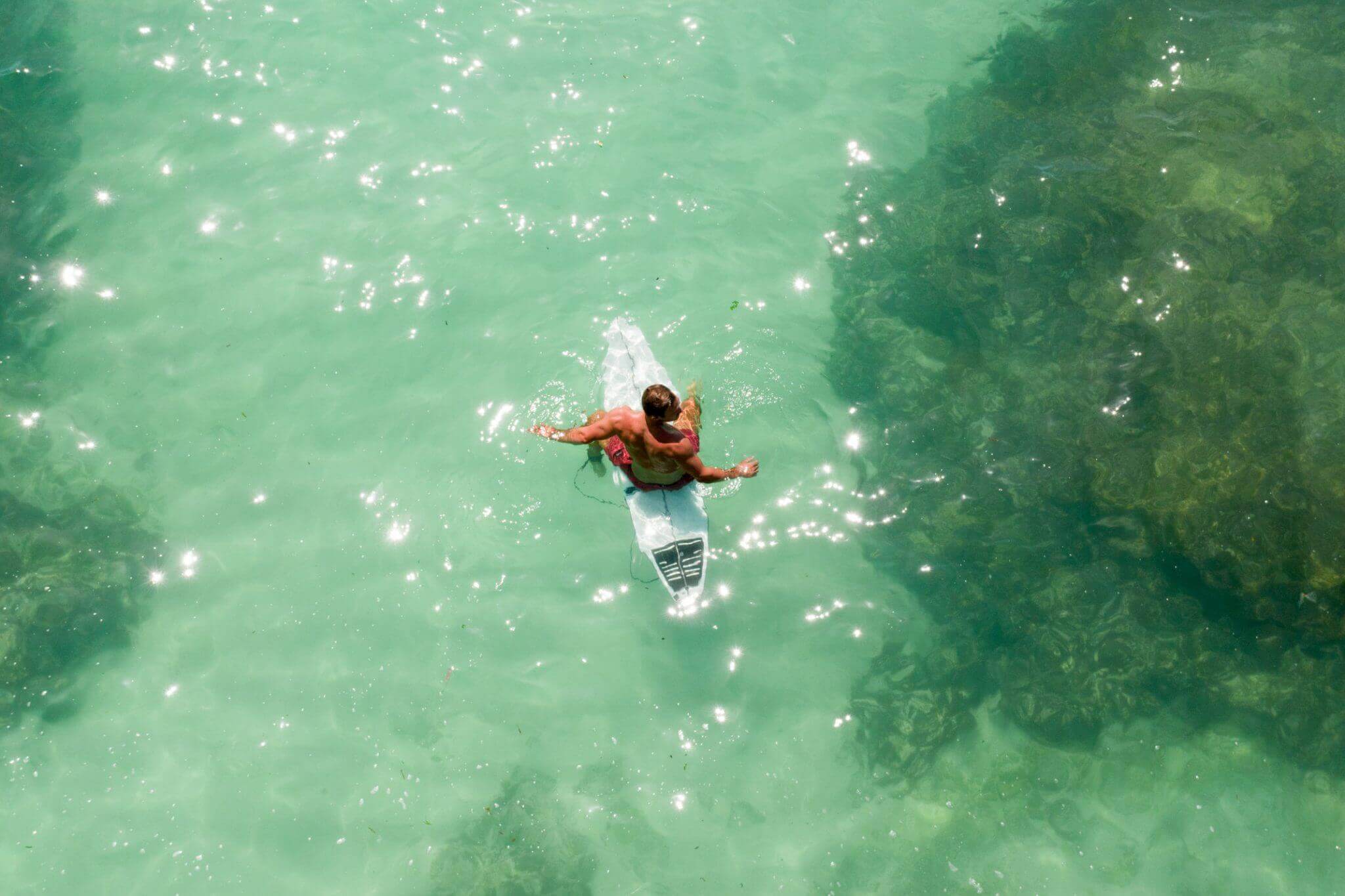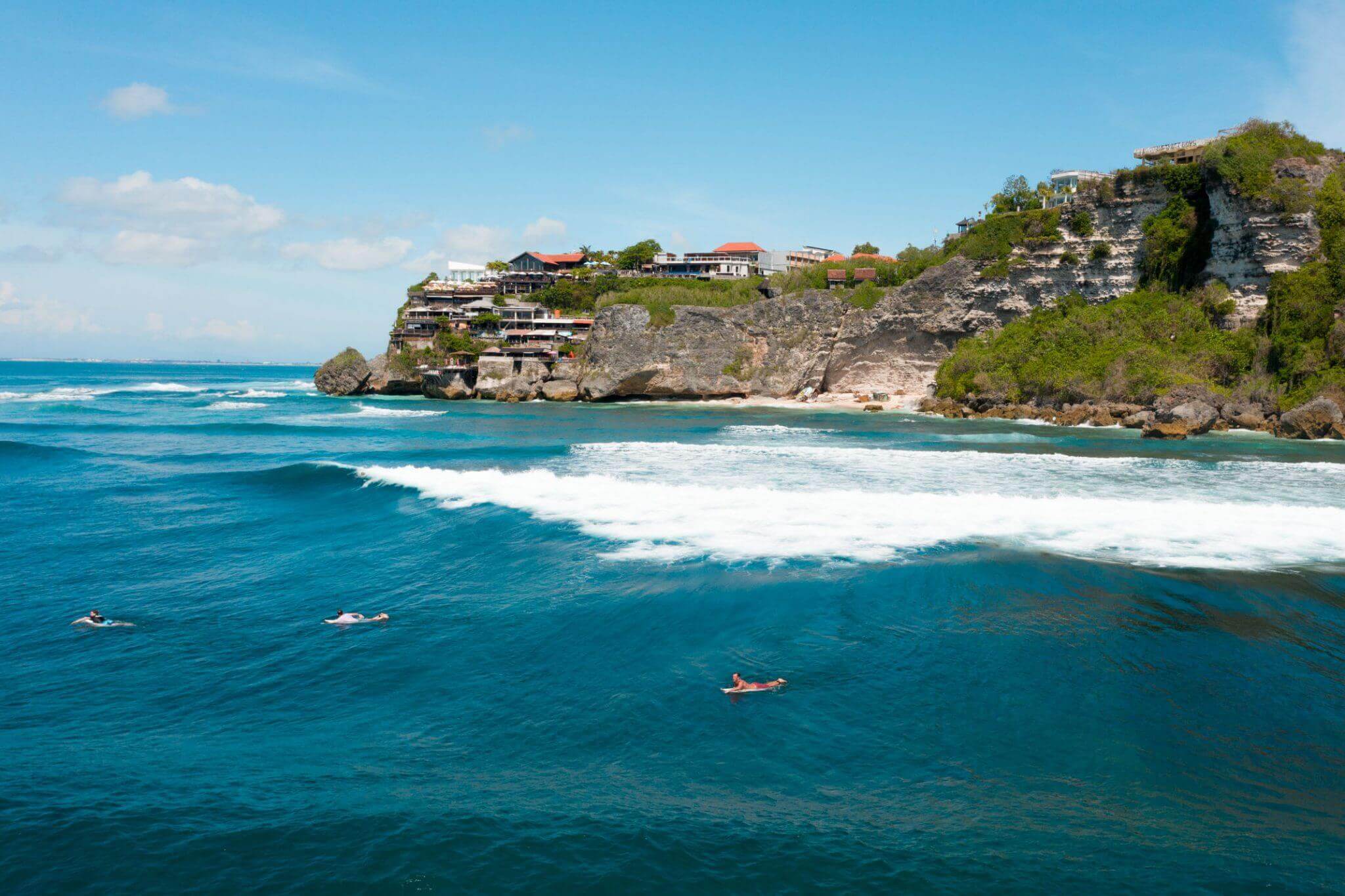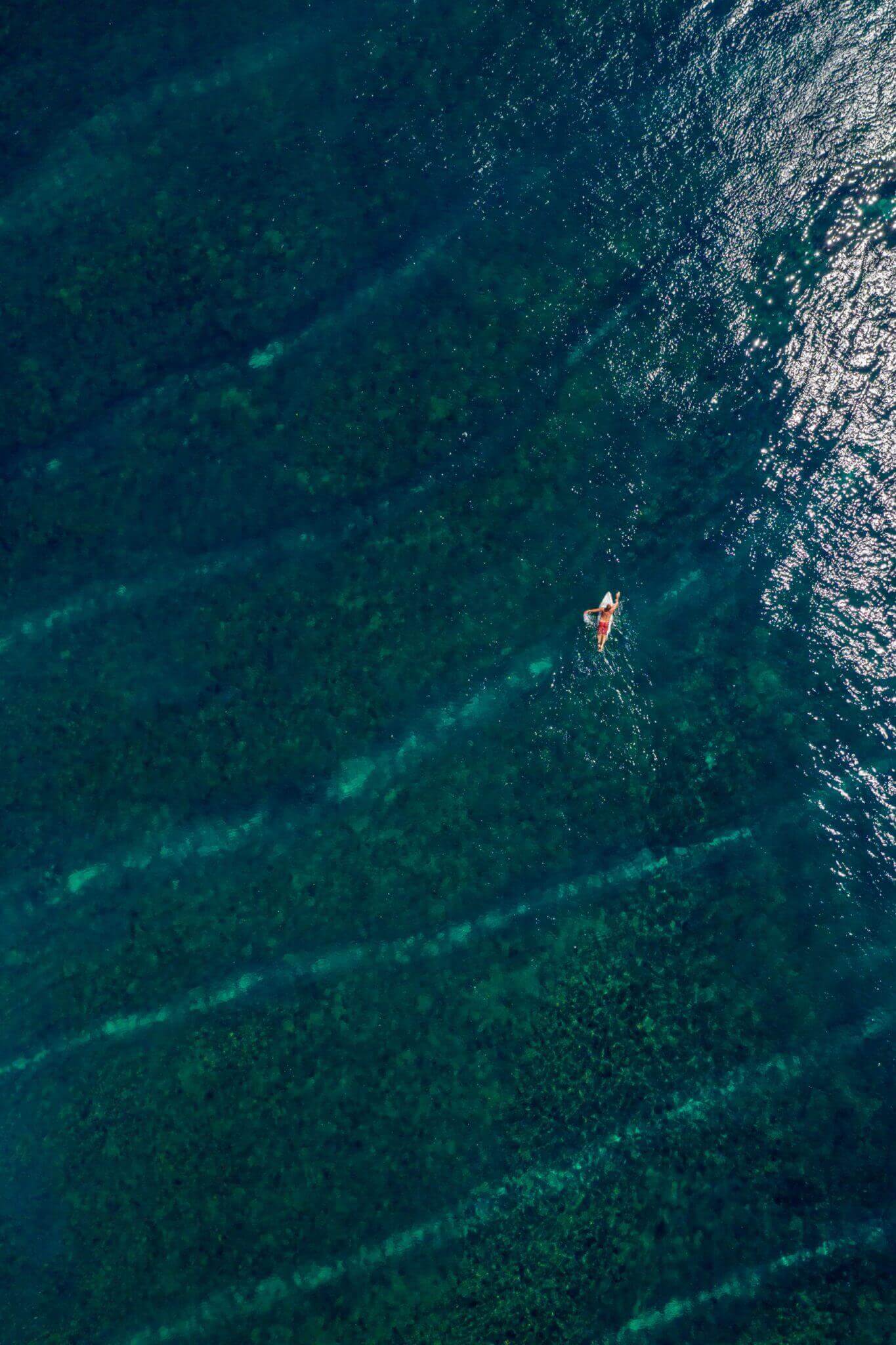 3. Enjoy a luxury stay in a villa with your nearest and dearest.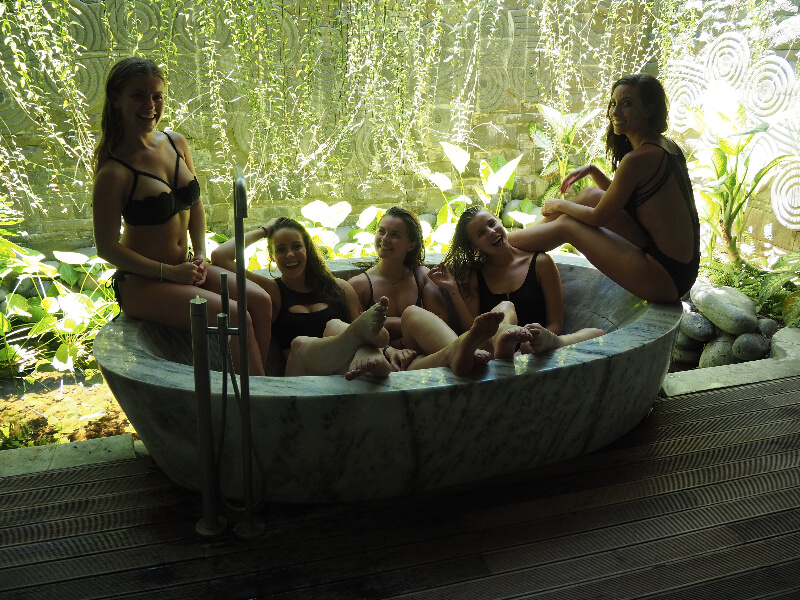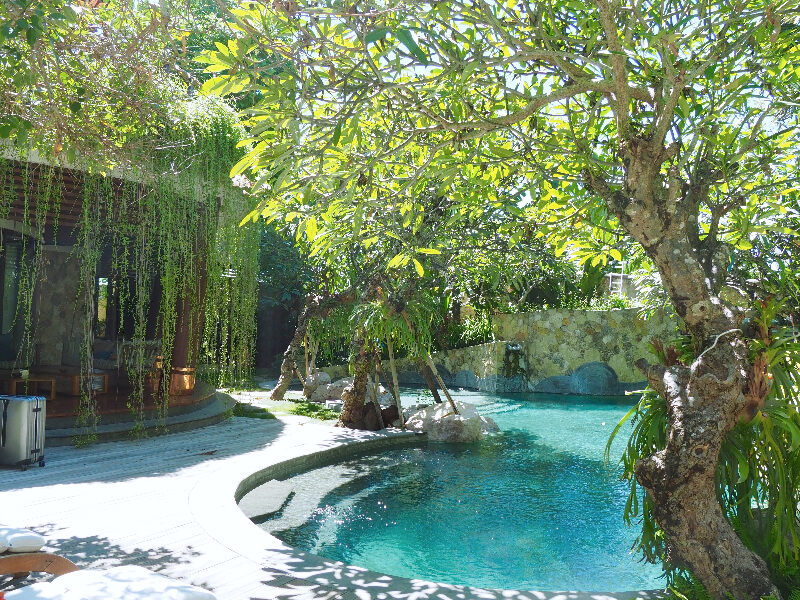 4. Indulge in some wellness and self-care at a spa resort.
I've really focussed on my self-care and wellness on my most recent trip to Bali. Check out my guides to spa resorts I've visited…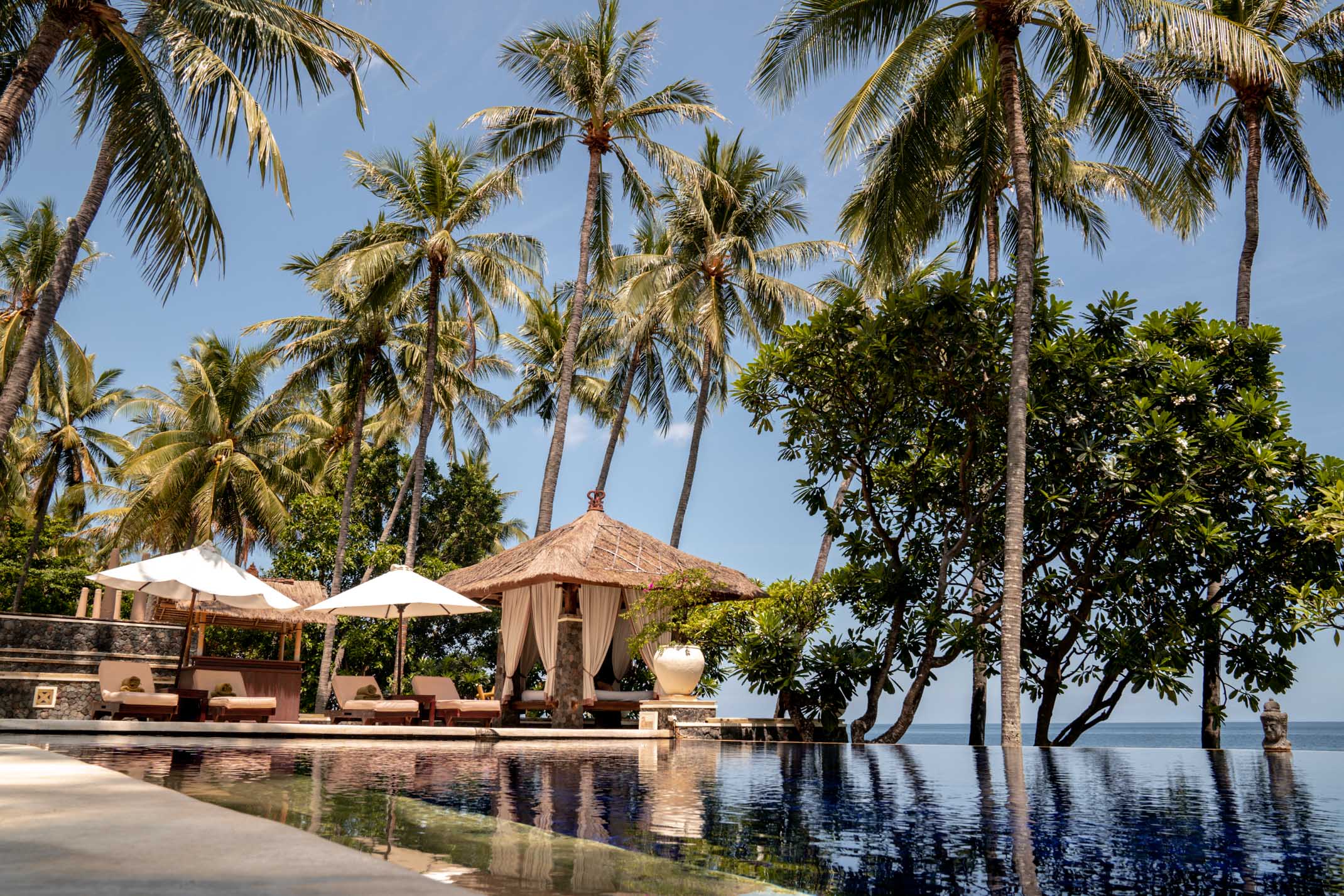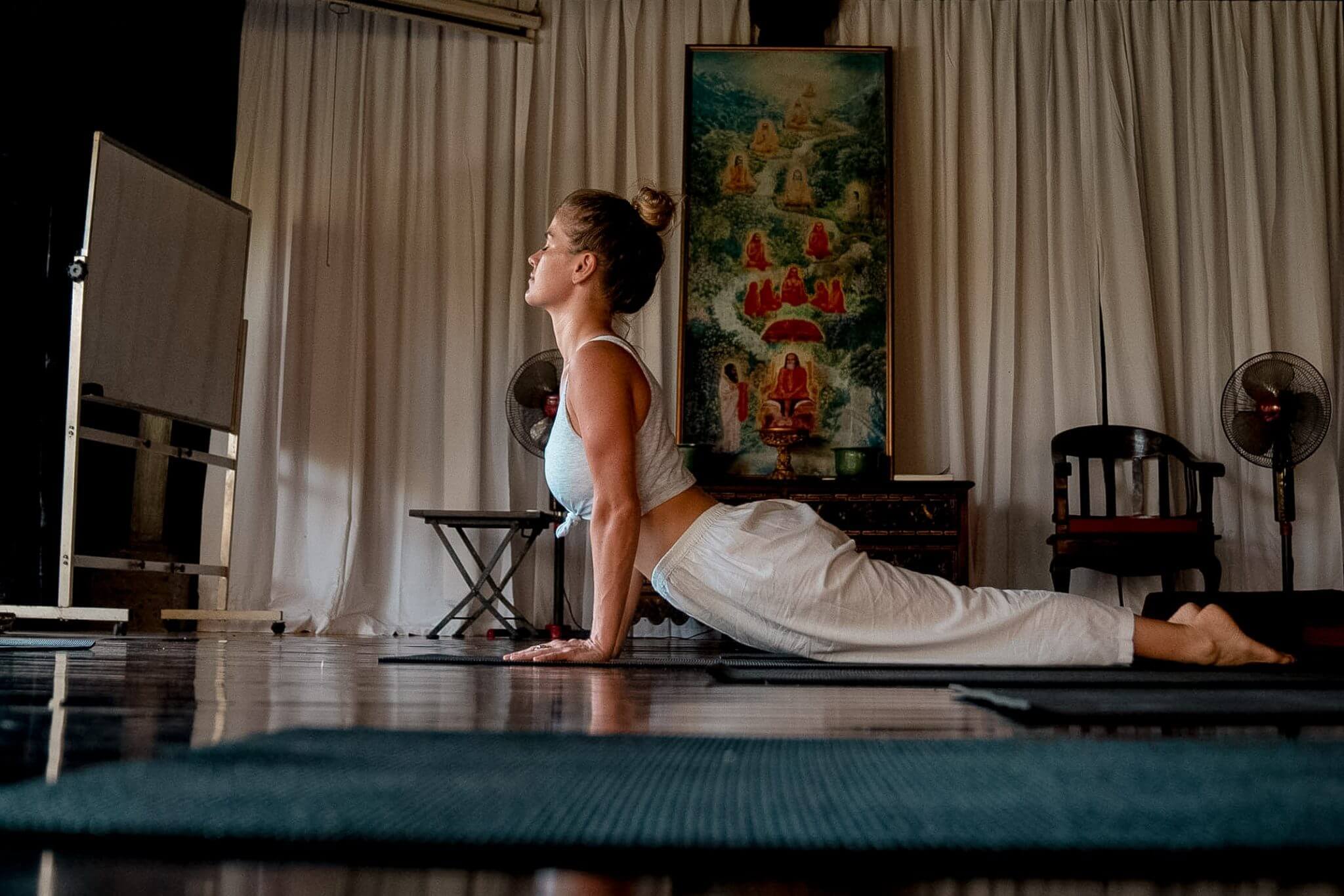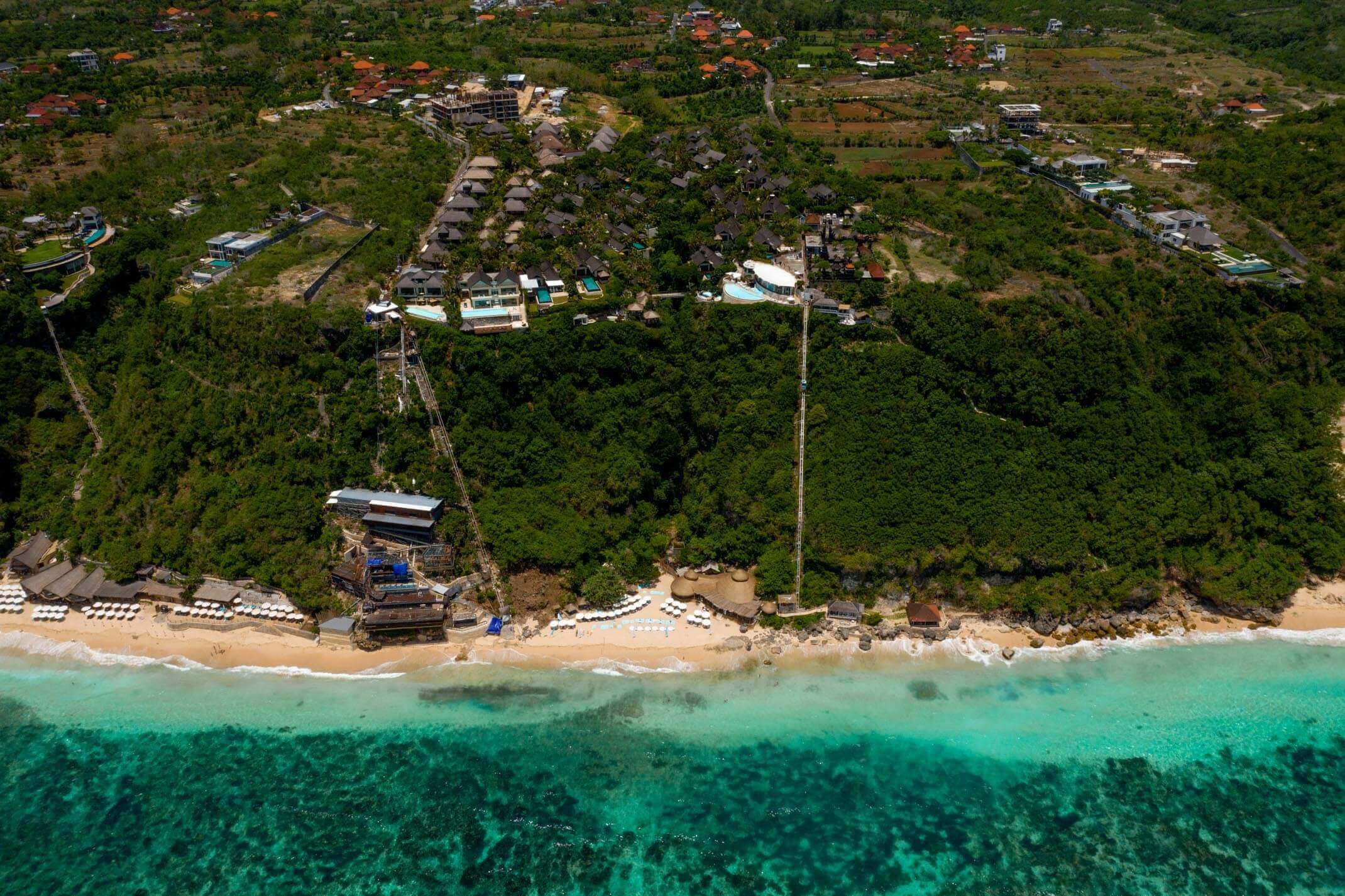 5. Watch the sunset in Seminyak.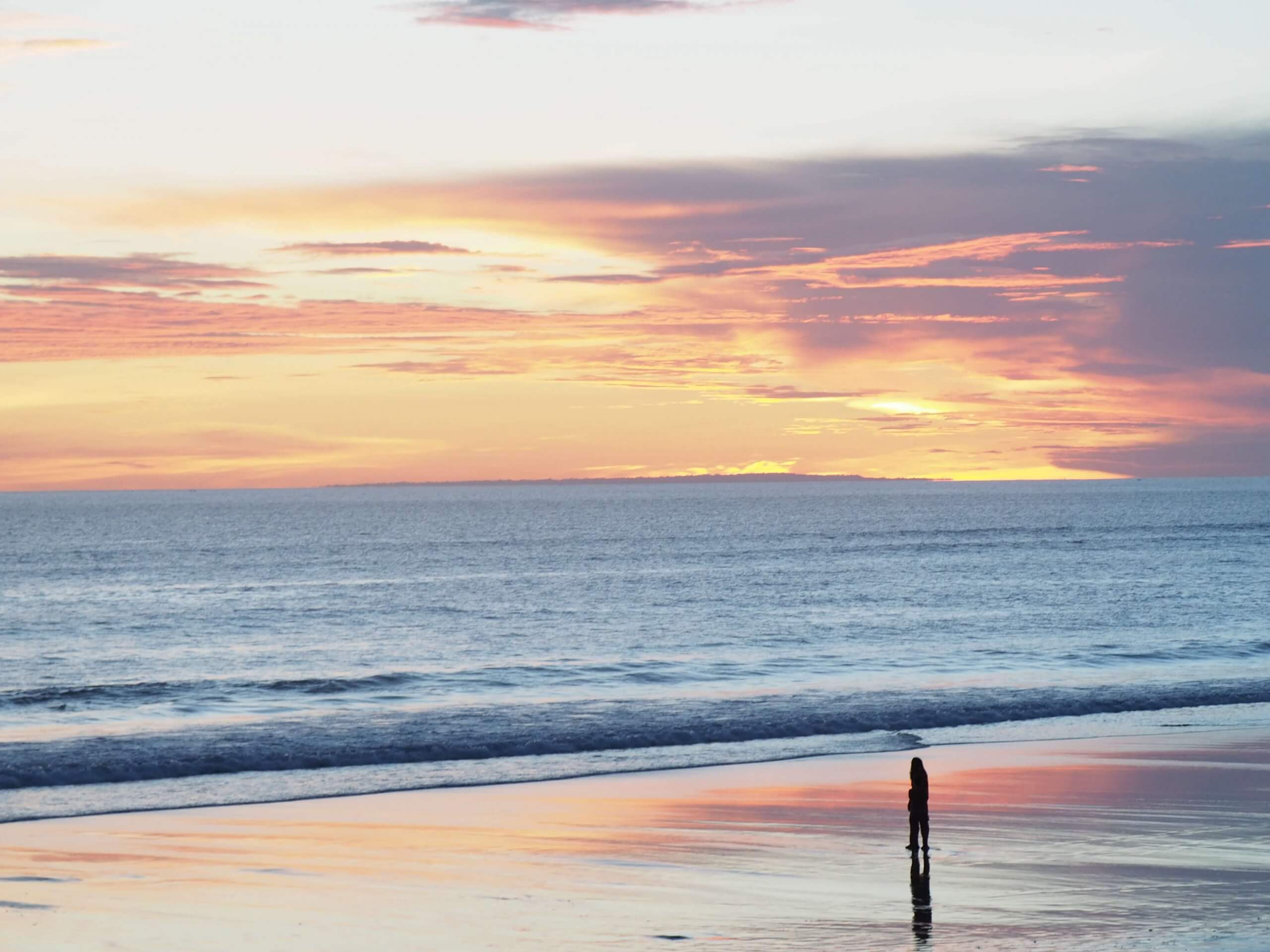 6. Try a yoga class in the spiritual hub of Ubud.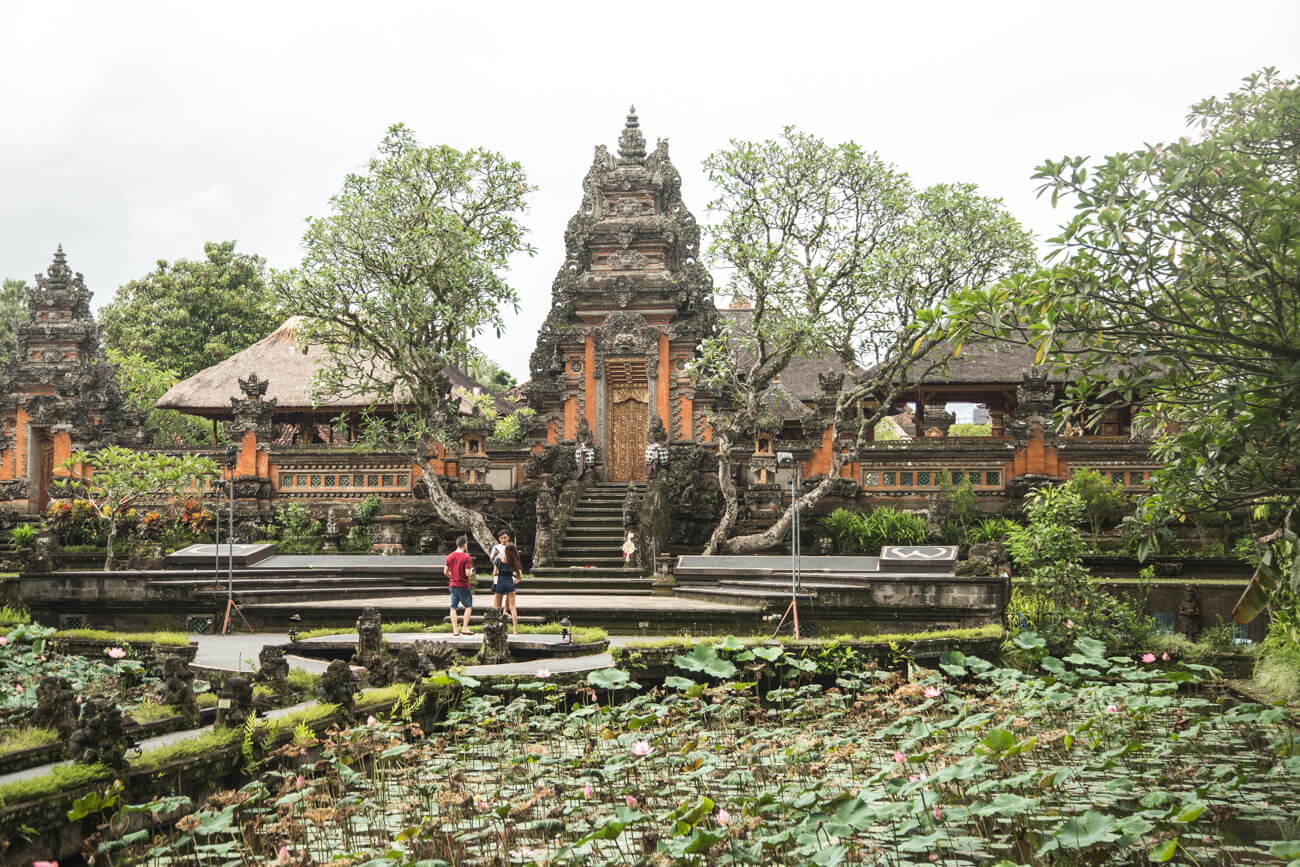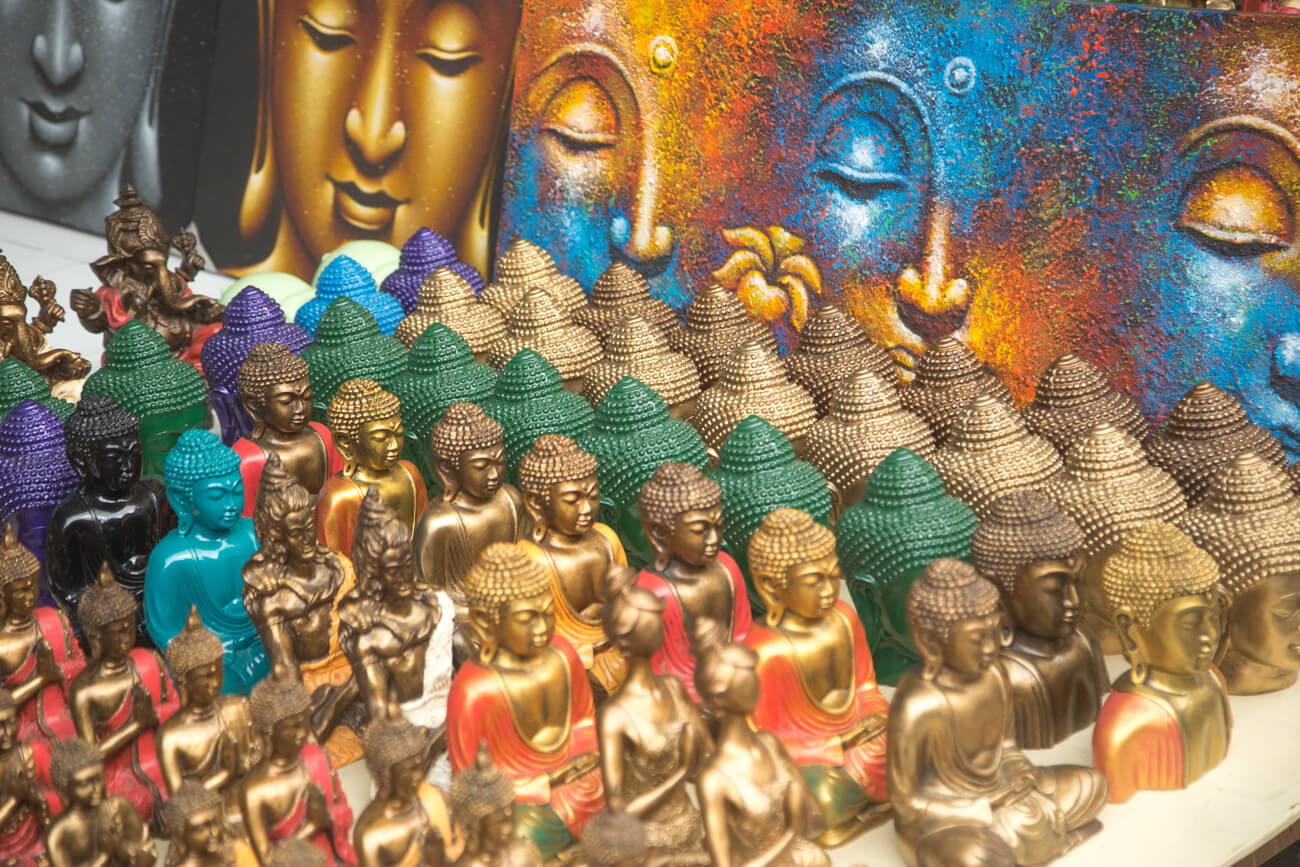 7. Paraglide and appreciate the island from above.
It was so fun, and something I'd wanted to do for age. Definitely not as scary as I thought it was going to be, either. Book your experience here.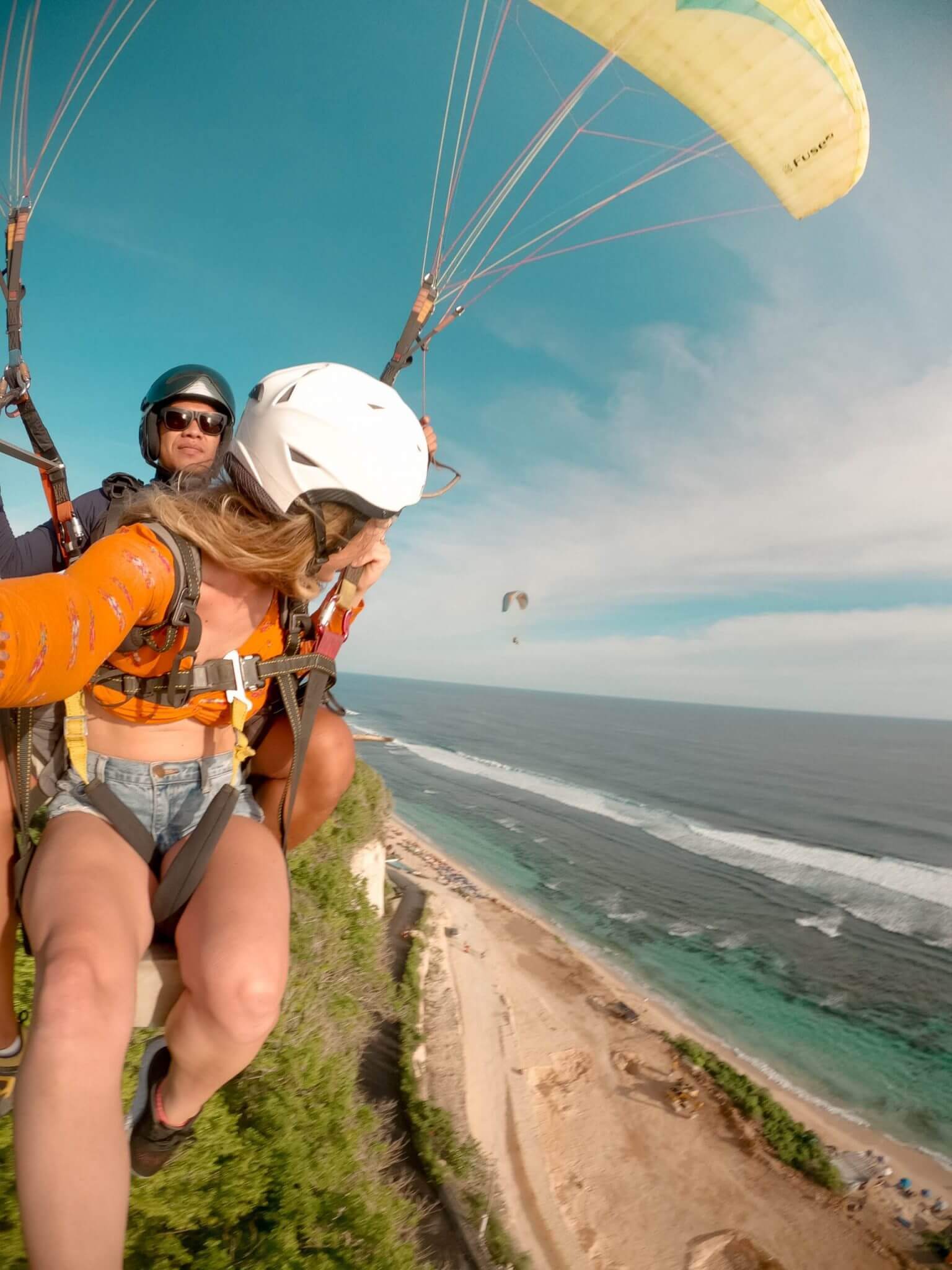 8. Take a boat out at sunrise in Lovina and watch the dolphins play.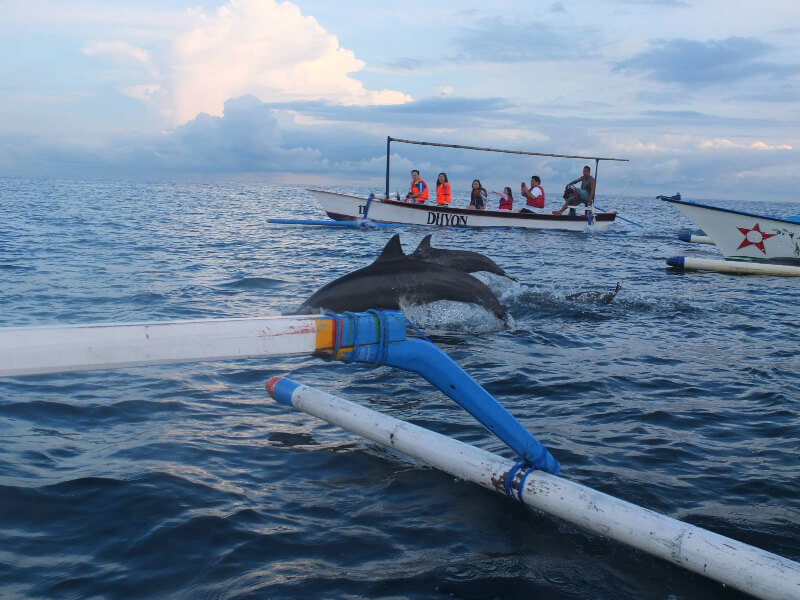 9. Enjoy cocktails with a view at 'Rock Bar'.
Located in Jimbaran, this bar is built over the top of a rock formation so you have the best view of the Indian Ocean as you sip on your drink of choice. For more info, check out the website here.
10. Head to Hotel Tugu in Canggu for an authentic Balinese evening.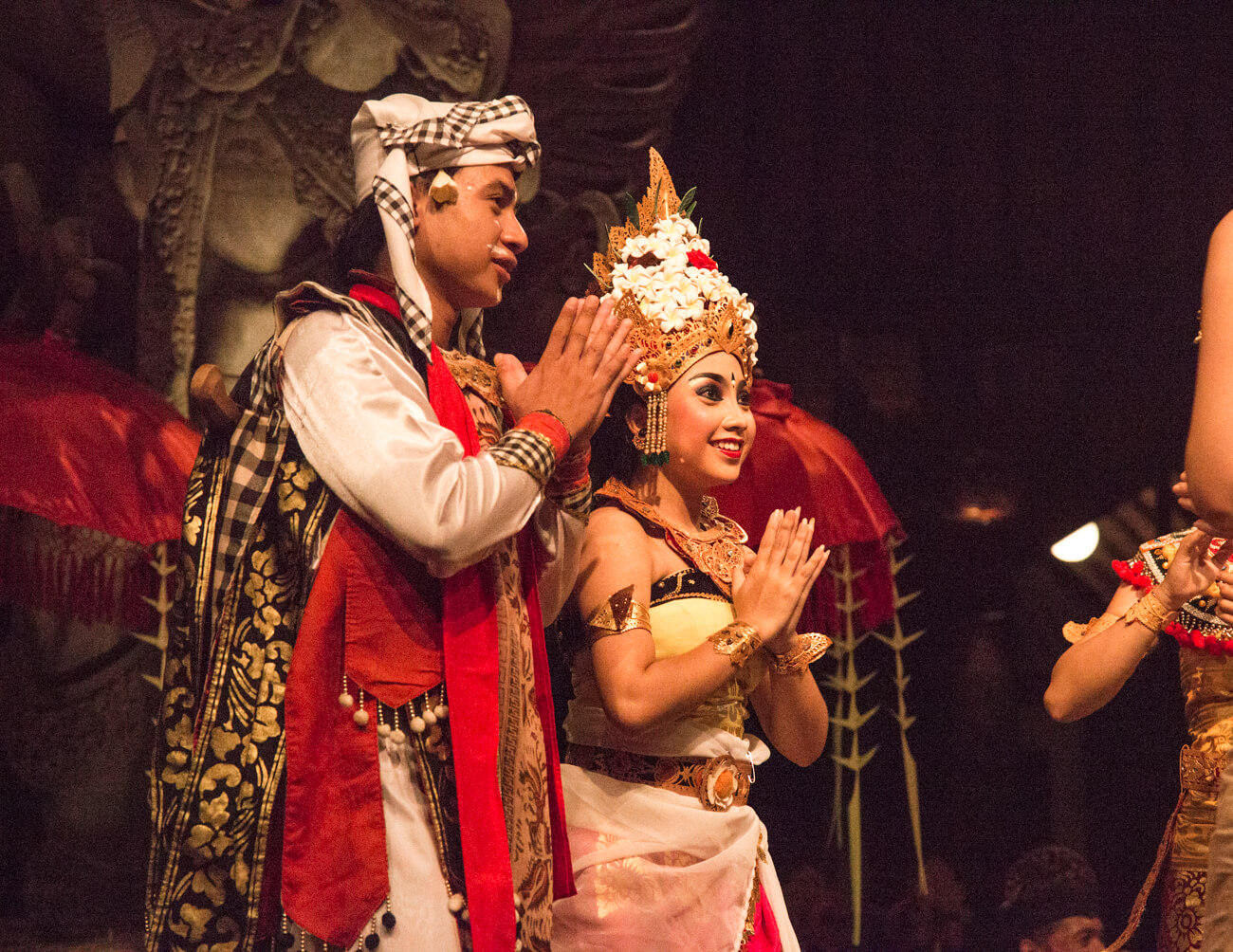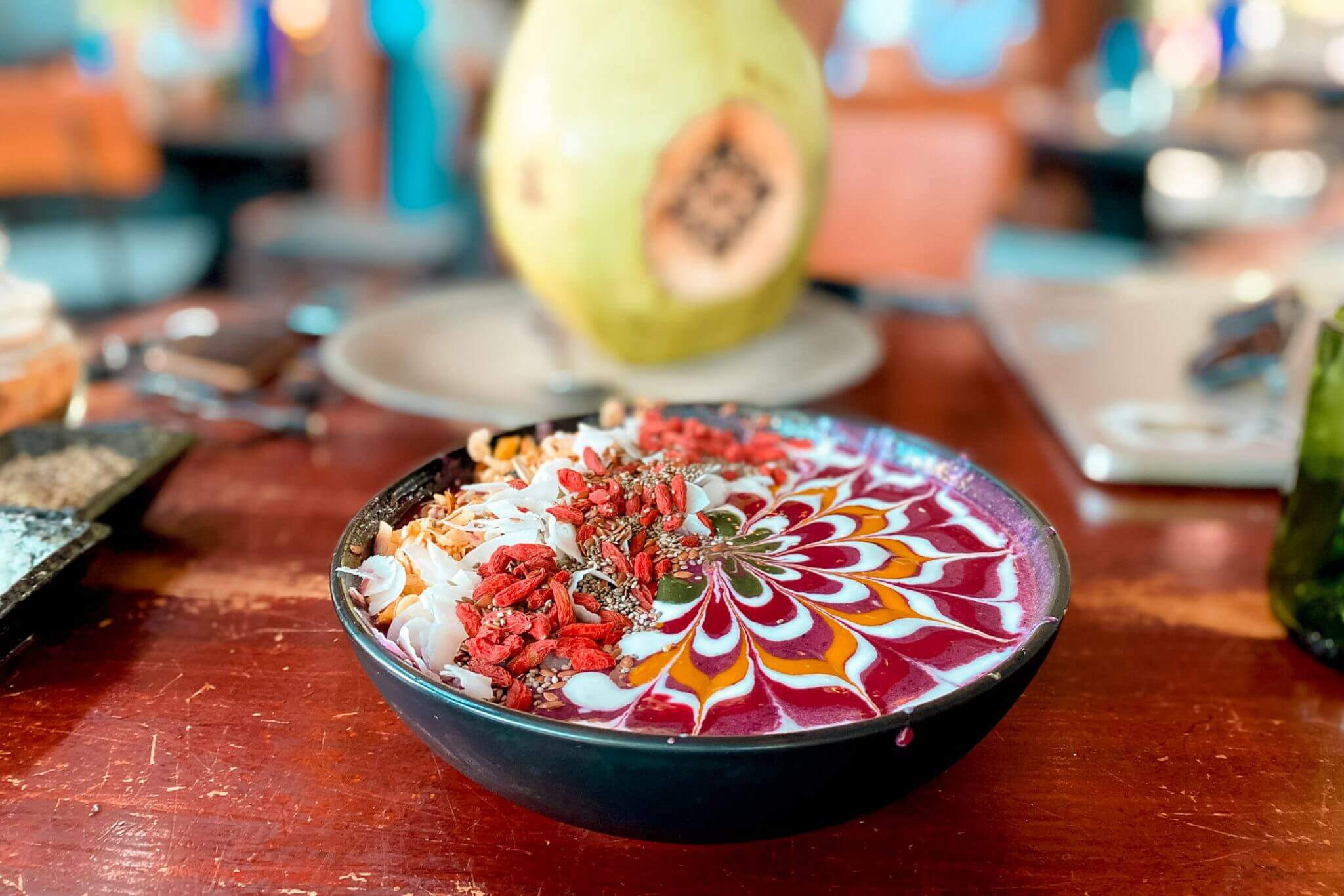 12. Get a Balinese massage.
13. Take a local cooking class.
16. Eat local food in a Warung or at a market.
17. Go jungle trekking in West Bali National Park.
18. Be Tarzan and take on the tree top course in the Bali Botanical Gardens.
20. Get that picture on the Ubud Bali swing.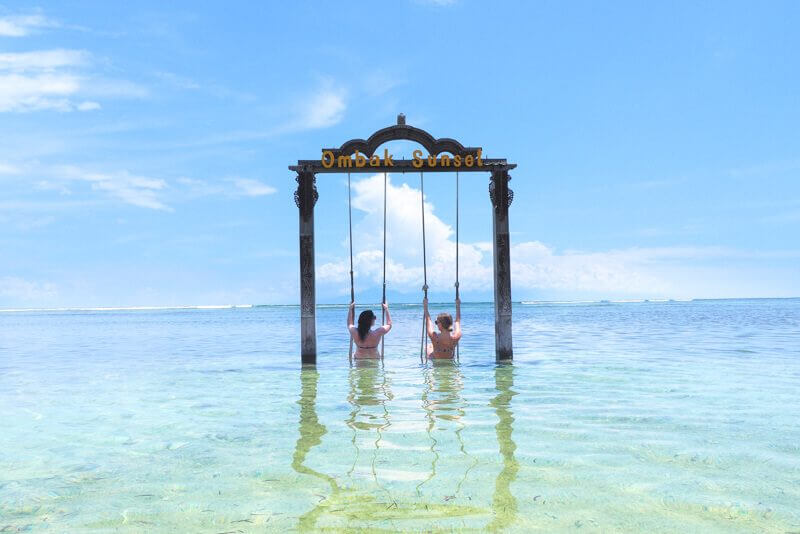 21. Rent a moped and explore the island at your own pace.
Don't forget to wear a helmet!
22. Visit Aling-Aling for cliff jumping and sliding down a waterfall.
Have you been to Bali?
What's on your Bali bucket list? I'd love to know!
Love as always and happy adventuring,
Did you find this post helpful? I'd love you to share it for me.
I can't do this without you.
Pin and save this blog post for later…