Brighton is without a doubt one of the best places to visit in England, it's even a strong contender for the best places to visit in the UK. There are so many fun things to do and places to visit in Brighton, and in this blog post I'm going to share some of my favourites with you!
What makes Brighton one of the best places to visit in the UK is the colour within the city. Brighton is full of colourful houses, stunning street art and rainbow flags, best known for being the LGBTQ+ capital of the UK. But that's not all it's got going for it! The alternative lifestyle, the buzzing nightlife, shopping on the Lanes, fish and chips on the pier and the surrounding countryside for wonderful walks in England make Brighton a unique place to visit on your UK road trip!
Whether you're staying in Brighton for a weekend, or just a day, you will definitely have time to explore and enjoy some of the best things to do in Brighton. Don't forget to pack your camera, so that you can take photos of the wonderful street art and colourful streets in Brighton!
Prior to this recent visit, I hadn't been to Brighton in years. It was about time I went back to enjoy this city with a pair of fresh eyes, so I packed an overnight bag and headed to the English coast. As usual, I packed in a load of exploring during my weekend in Brighton and have shared all of my top tips, finds and information in this Brighton blog with you!
In this Brighton travel guide I am going to share with you the best places to stay in Brighton, the best things to do in Brighton, the best places to visit in Brighton and my favourite adventures so far.
Other travel guides you might find useful…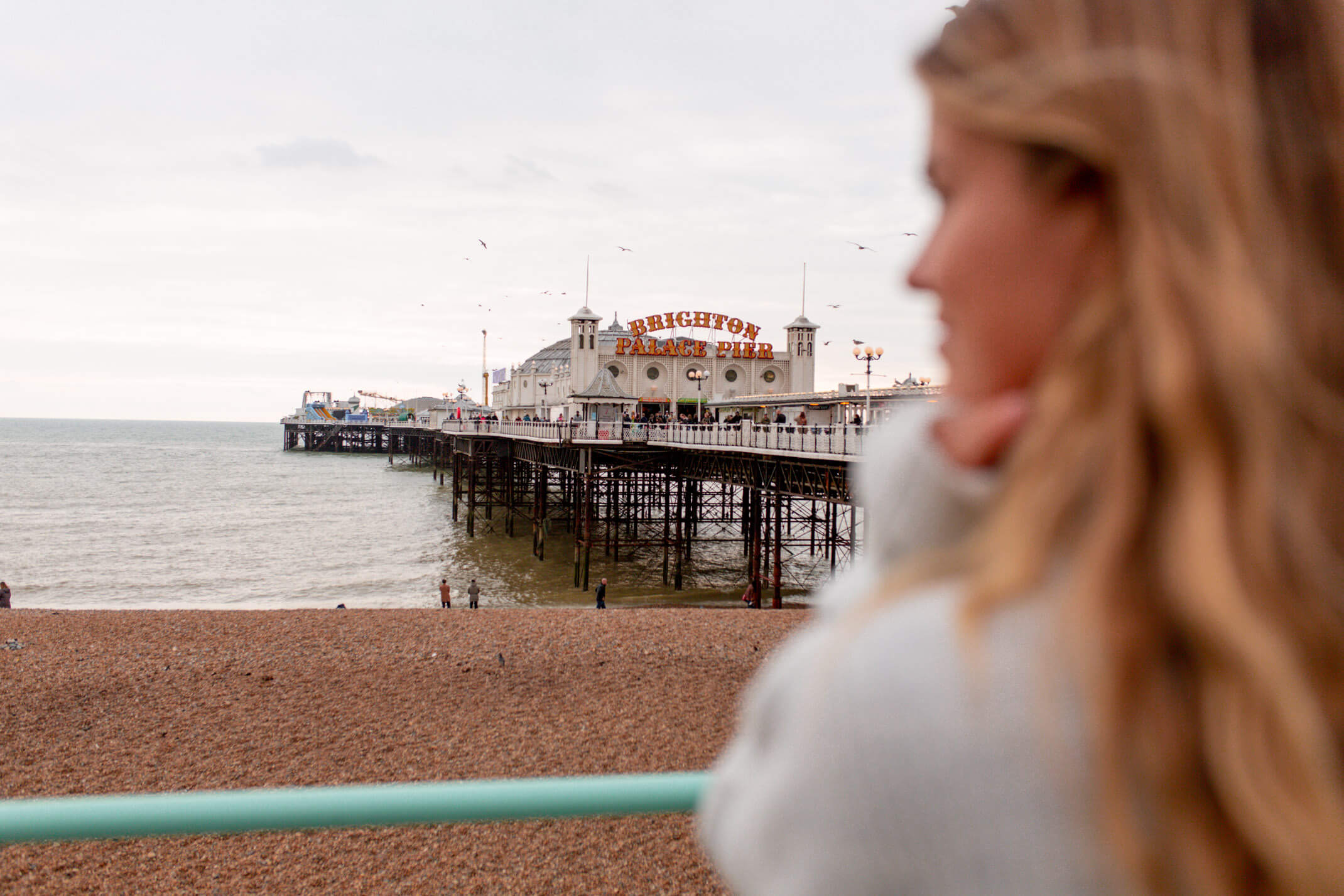 Where is Brighton?
Brighton is a seaside resort situated on the South Coast of England. It's in the county of East Sussex, and about 1hr from London by train, 3 hours from Bristol, 2.5 hours from Bournemouth, or 4.5 hours from Leeds.
How to get to Brighton…
Brighton is well linked to London and the South East of England by train. Alternatively, you can drive, but parking once you're there can be tricky.
Once you're in Brighton itself, everything is within easy walking distance so you won't need a car to get around.
If you're in a hotel, AirBnb or staying at a friends, be sure to check the parking situation and whether you have a space allocated. Otherwise it's a little like London: tricky or expensive. Parking can cost up to £20 a day, which can be a bulky expense on top of your trip.
The train station is right in the centre and walking distance from the centre and the beach front. A great option to avoid car hassle, and more environmentally friendly too!
If you're coming from further afield, it's easiest to fly into London Gatwick. But, you can get to Brighton from most London airports and from Southampton Airport fairly easily by public transport.
Where to stay in Brighton…
Deciding on where to stay in Brighton completely depends on the type of stay you are after. Are you looking for a weekend staycation in a coastal bed and breakfast? A cheap hostel room? A luxury seafront hotel? Luckily, Brighton can do it all!
For example, if you want to stay in a hostel in Brighton, YHA have their YHA Brighton hostel. This is the the perfect option for budget accommodation with close access to places to visit and things to do in Brighton. Book your YHA stay here.
If the price is right then grab a hotel in the centre or even on the beach front. Some of my favourite seafront hotels in Brighton include…
The first time I went to Brighton, I stayed at The Kings Hotel on the seafront. The location was perfect and it was clean with great service.
Top tip: Hotels can get pretty pricey and booked up in the summer months of June – September. Try and book ahead to secure a good deal & ensure you actually get a bed! Use booking.com for great deals.
If prices are looking too high, then you can often save money booing an Airbnb. Air Bnb is also perfect if you're looking for more of a countryside experience. See pictures below of the Shepherds hut we stayed in!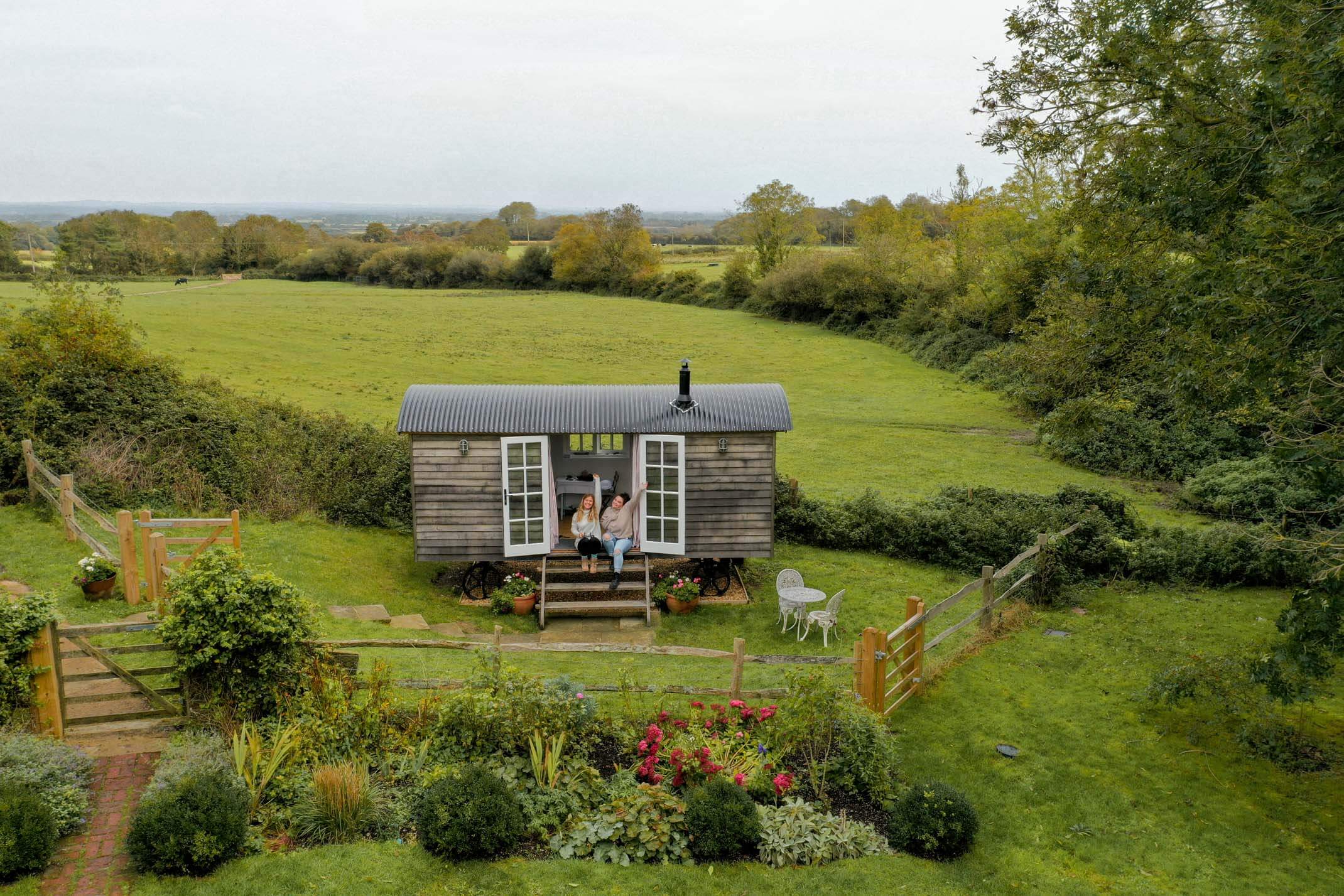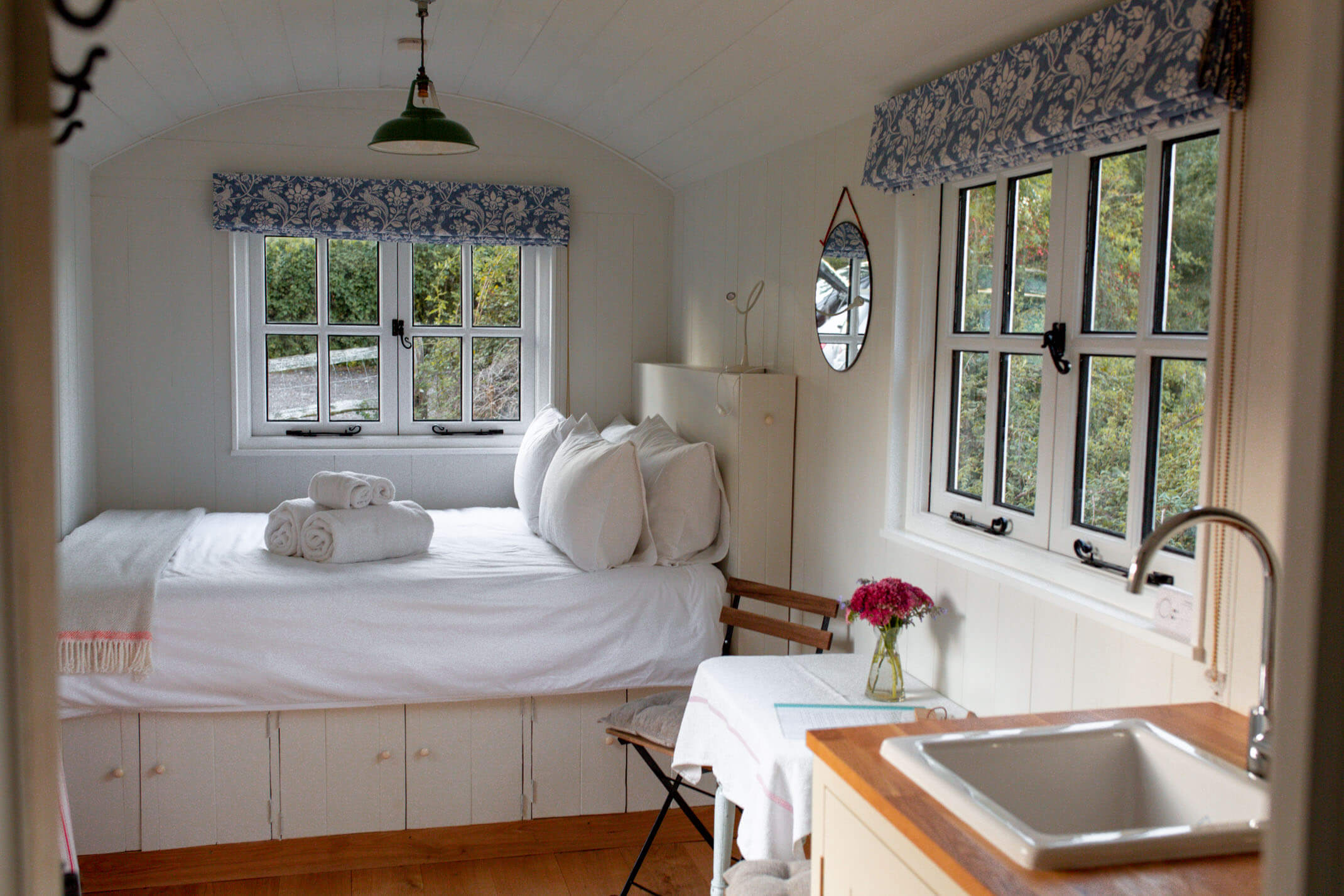 Have you been to Brighton?
What are your favourite things to do in Brighton? I'd love to know!
Love as always + happy adventuring…
Did you find this post helpful? I'd love you to share it for me.
I can't do this without you.
Pin and save this blog post for later…