One of the biggest privileges about a trip to England is the chance to enjoy the luscious green countryside and all the adventures that lay within it. If you're planning a visit to England, you're in for a treat. It's a beautiful country and there are so many stunning day hikes and walks in England.
With 10 national parks spread across England, including the Lake District, New Forest, Peak District, Dartmoor and the Yorkshire Dales, you have plenty of nature in all areas to choose from. Not only are there the National Parks, but there are Areas of Outstanding Natural Beauty in England, in Cornwall, Devon, Surrey and more.
In this blog post, I'm going to share the best day hikes and walks in England to inspire you to add some active travel to your next English adventure. I've included some day hikes and also some walking routes that are a little longer should you be considering a stop off on your UK road trip or an England walking holiday. Yes, a walking holiday! How beautiful an idea to plan a route and book accommodation along the way!
I don't know about you but when I think of England, I think of countryside walks through rolling hills, stopping off halfway in a quaint village for a cold beverage in the local pub garden and finishing up in another cosy pub for dinner. When I tell people about England, it's all about the pub culture and the community spirit that lies within all the towns and villages that call England home.
Though some are wary of the English weather, it's the rainfall that makes the country and the countryside so lush. There's absolutely nothing I love more than wrapping up and heading out into the fresh air for a walk with some friends and in England, that's on offer all year round. (Just pack a raincoat for the unpredictable showers).
16 of the best day hikes and walks in England…
1. East Meon and Butser Hill
Hike
5.3 miles (8.5km)
Butser Hill is the highest point of the South Downs (one of England's National Parks) and East Meon is a gorgeous little countryside village with just a local shop, a church and a pub in the heart of it. This walk doesn't actually climb Buster Hill but it gives you incredible views out and over it. When I did this walk, we arrived at GU32 1PF (the free village car park on Workhouse Lane) and headed out on an 8km circuit walk through fields, forests and ending back in the gorgeous East Meon village. I followed these instructions on our 3-hour walk.
If 8km is too long for you, you can actually park 1km from Butser Hill (use GU32 1RT) and hike the short walk to the top.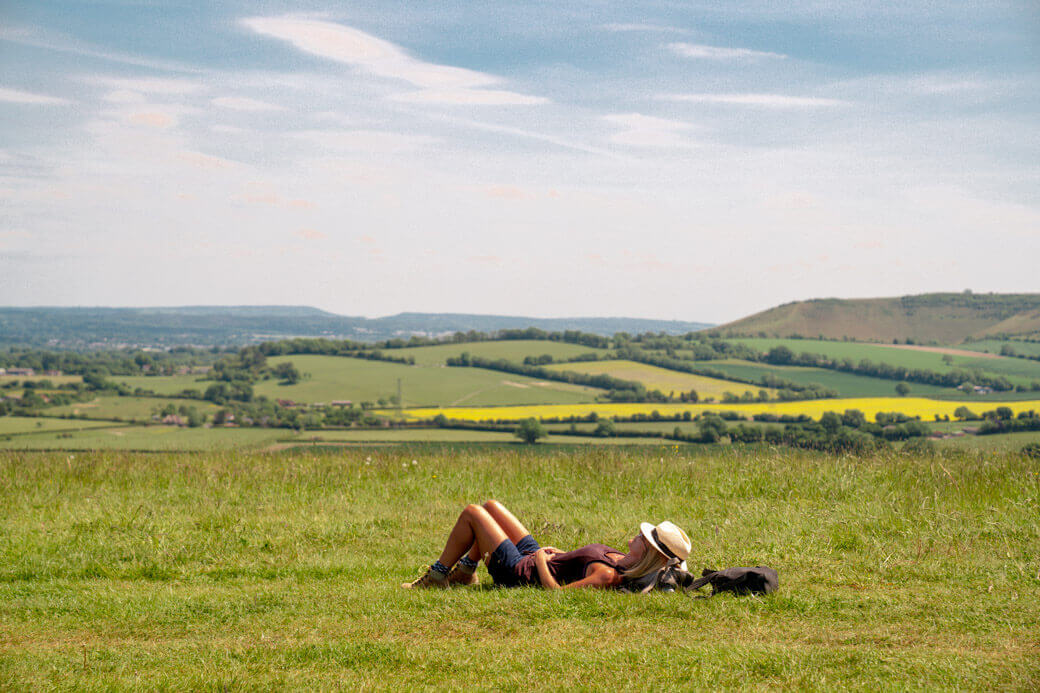 2. The Thames Path
Full stretch is 184 miles (296km)
The Thames Path runs alongside the Thames river (the same one that runs through the centre of London). It's a National Trail that follows the River Thames from its source near Kemble in Gloucestershire right down to the Thames Barrier at Charlton, south-east London. This walk in England is about 184 miles long and with most of the path being flat, it makes for easy walking.
Of course, 180 miles is not a day hike option, but you can choose a section to explore and break it up into different England adventure days.
Some options: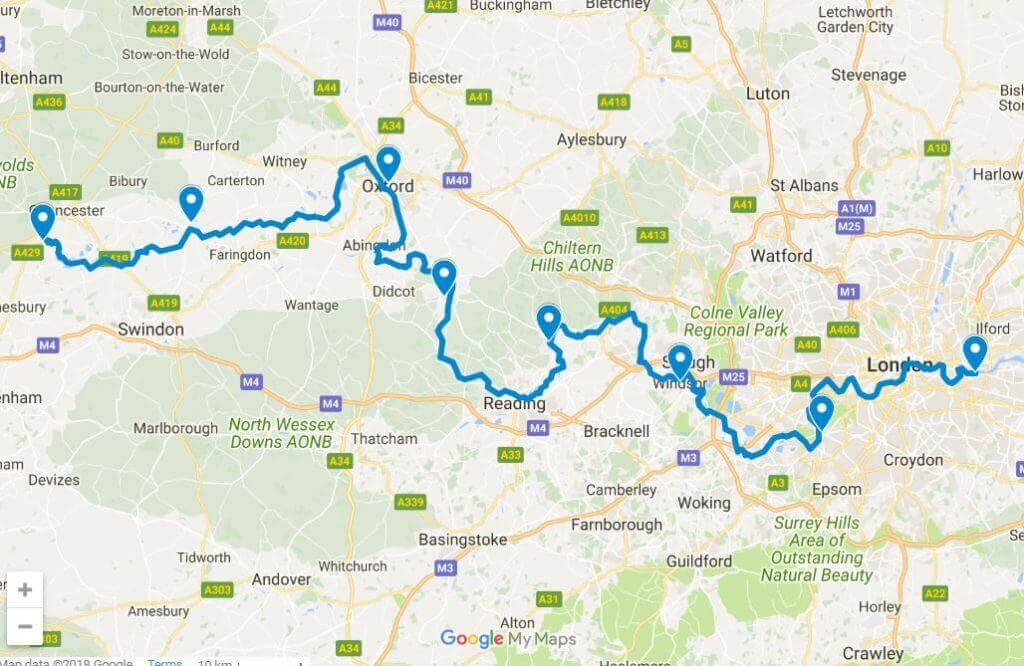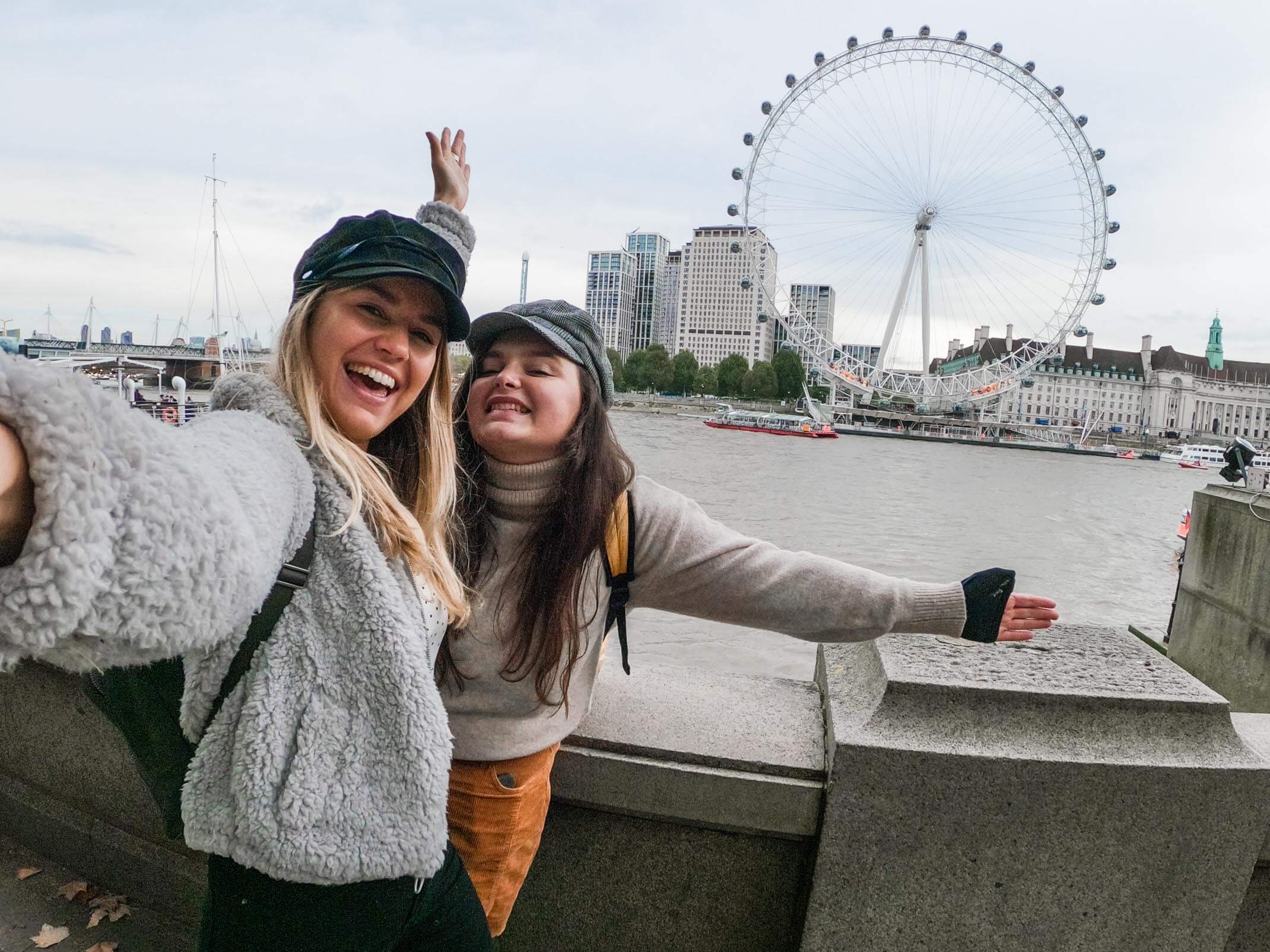 3. Tintagel King Arthur Walk, Cornwall
3.4 miles (5.4km)
Though Cornwall is a 4-5 hour drive from London, the journey is so worth it when you can find the time to do it. The coastline down here, particularly when the sun shines, is mind-blowingly beautiful. There are so many beautiful walks in Cornwall but this walk is one that I have done a few times now and one that I took my Global Travellers family on. Walking is one of the best things to do in Cornwall!
You park at Tintagel, Visitor Centre (PL34 0AJ) and the walk takes you through the atmospheric ruins of 'King Arthur's castle' on Tintagel Island, past Merlin's Cave, along the coastline and through the village. See details of the walk here.
4. White Cliffs, South Foreland Lighthouse Walk
4 miles (6.4km)
This was is a shorter and very scenic route, making it ideal for the less experienced rambler that desires all the views! You'll park at the White Cliffs visitors centre (CT16 1HJ) and take the coastal path towards the South Foreland Lighthouse. I'd suggest packing your lunch and tucking in as you look out over one of the country's most iconic natural landscapes: the White Cliffs of Dover.
5. Scafell Pike, Lake District
Scafell Pike is the highest mountain peak in England, standing at an elevation of 978 metres above sea level. It is located in the Lake District National Park (northwest England) in Cumbria and is a very realistic day hike. To drive to the Lake District, it's about five hours from London and the South East, 1.5 hours from Manchester and two hours from York. There are two main paths to choose from for this hike and it's highly recommended that you check the weather and hike accordingly.
I've hiked Scafell Pike and have a complete guide to hiking Scafell Pike here.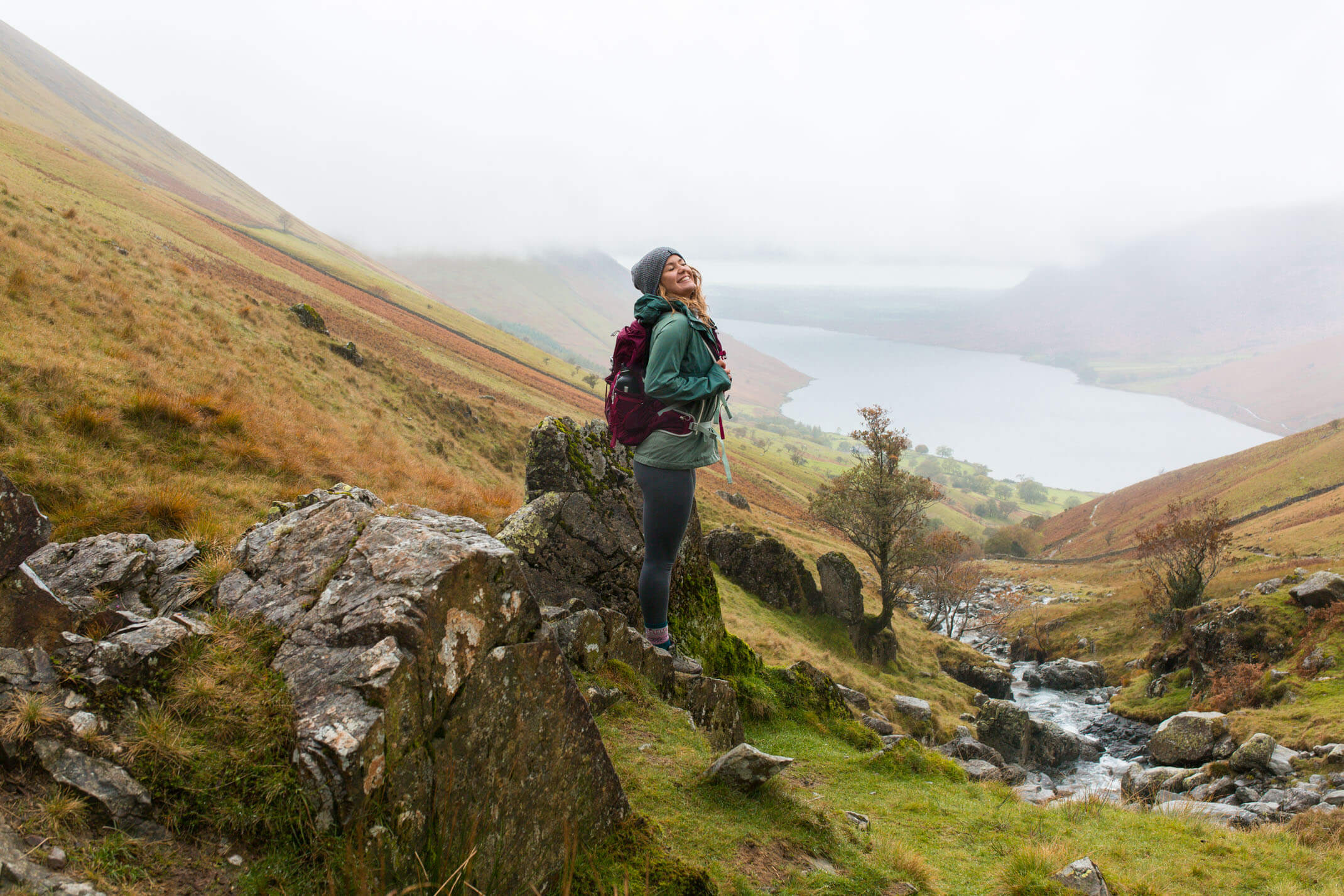 6. Amberley loop via Arundel Castle, South Downs
13.0 miles / 21.1 km
This is another South Downs walk that I've done, starting (and parking) at Amberley Train Station. You then complete a circular track that takes you through the South Downs with views of Arundel Castle before you descend into the town of Arundel and walk back along the river to complete the circuit. It's a full day hike, particularly once you've added in time to stop off and enjoy the views, have a coffee in town and meander through the shops.
Don't miss (on the route): Lunch at The George pub, picking up some special teas and biscuits at The Tea and Biscuit Club in Arundel, Motte and Bailey cafe (apparently the best coffee in Arundel). See the route details here.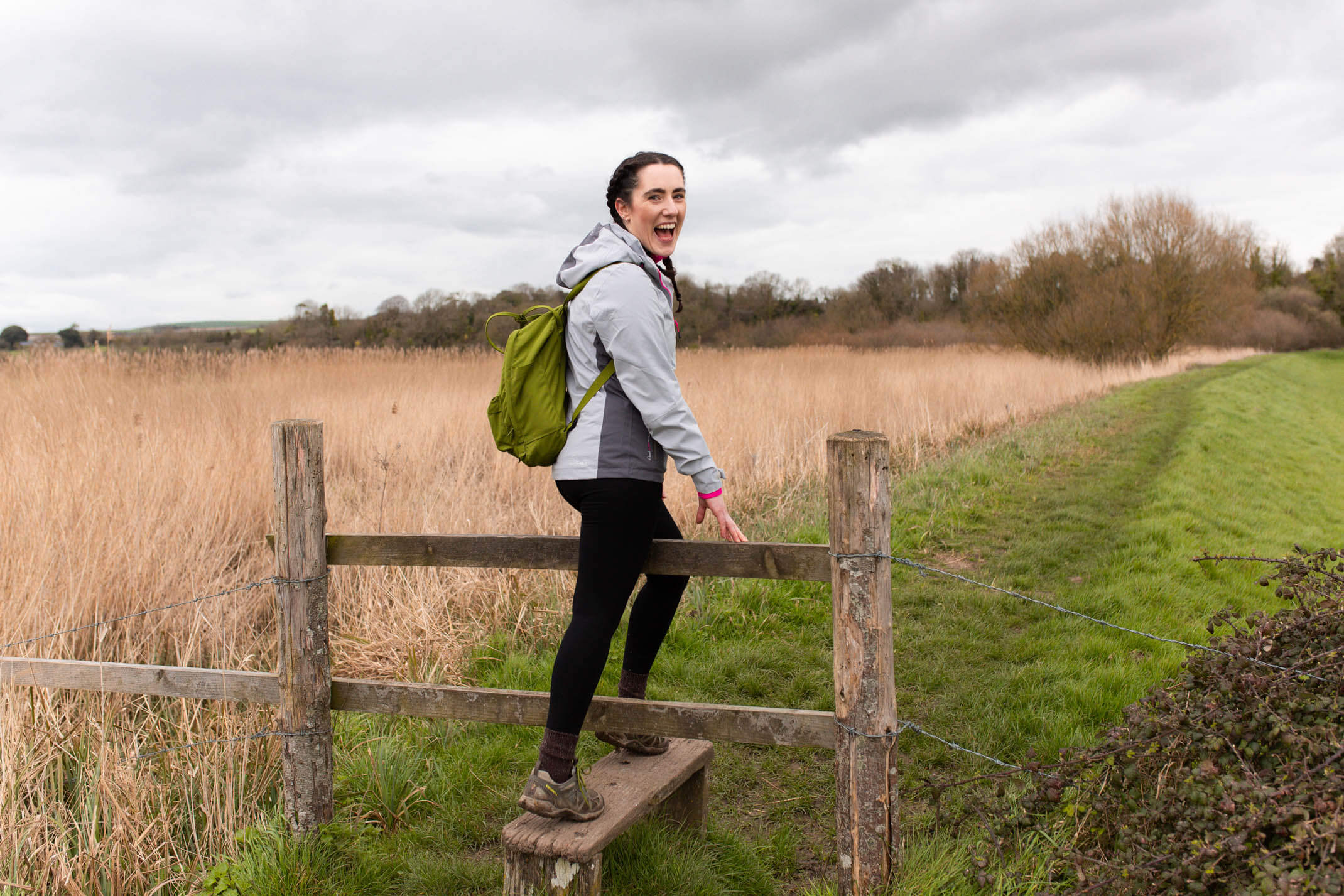 7. Yorkshire three peaks
24 miles (39km)
The Yorkshire Three Peaks challenge is indeed the challenge to climb not only 3 peaks within Yorkshire, but the 3 largest peaks, consecutively, and to complete them all within 12 hours.
What peaks are involved in the Yorkshire Three Peaks Challenge? Pen-y-ghent, Whernside, Ingleborough
The distance covered in the Three Peaks challenge is 24 miles, so yes it's pretty much a walking marathon during which you ascend 1,585m and so, quite obviously, it's not a decision to be taken lightly. It's an awesome day trip though and I completed it with no training (was just left with a few blisters and aching legs for a while).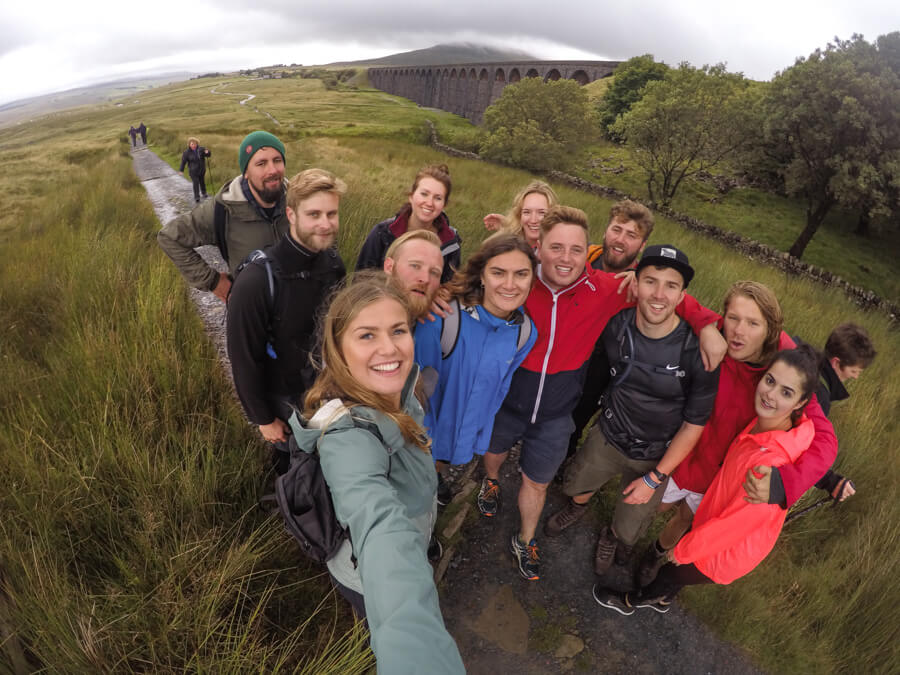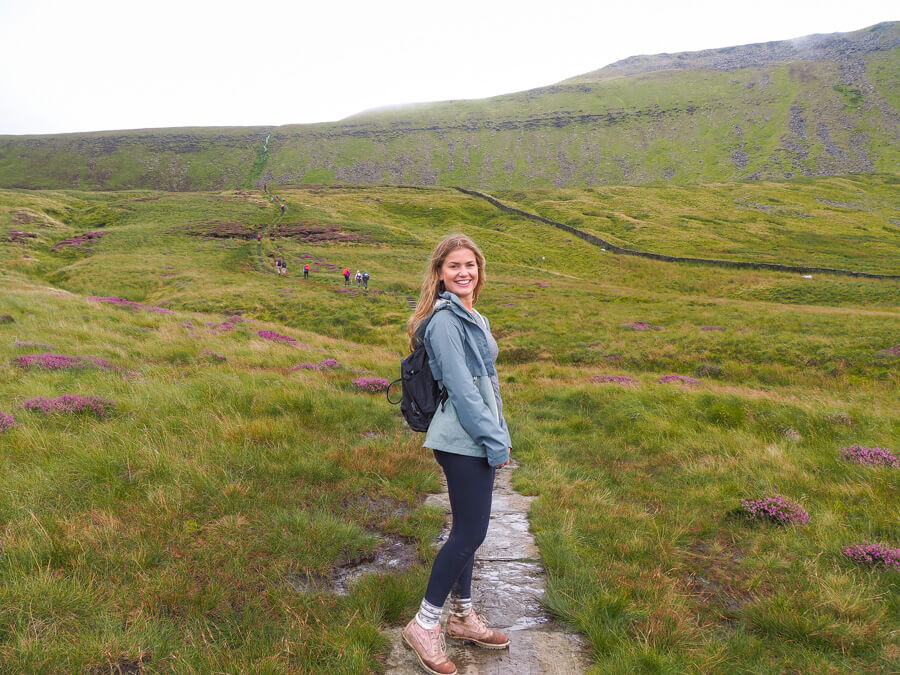 8. New Forest National Park walks
Just a 90-minute train from London, The New Forest is an area of southern England known for its heathland, forest trails and native ponies (seriously beautiful to see in the wild). Though I've camped many times in this area as a kid, I've not done any day hikes there so I cannot speak from experience on this one but I've found a list of 40 great, recommended walking trails in the area.
9. Burbage Valley circuit, Peak district
4.8 miles (7.7km)
Burbage Valley Walk is a 7.7 km loop trail located near Sheffield, South Yorkshire, England in the Peak District. The Peak District is an upland area in England at the southern end of the Pennines.
This Burbage Valley walk starts from Longshaw Estate National Trust pay and display car park (S11 7TZ). The route takes you in a loop and although it is easy terrain, you still need good walking shoes!
10. Holkham to Wells Circular walk, Norfolk
9 miles (14km)
If you have never considered a trip to Norfolk, let this blog post be the reason you planned your trip. It's ridiculous and boasts some of the most stunning views I've ever witnessed. This is one of my favourite walks in England, in a beautiful part of Norfolk. It's a 9-mile circular walk along the North Norfolk Coast between Holkham and Wells-next-the-sea.
To start the walk we parked in Wells-next-the-sea and followed the path around the coastline and along the stunning Holkham beach. We then tucked off of the beach and over the dunes to continue through the pine trees known as Holkham Pines which gorgeously run alongside the beach. We ended our walk back at Wells-next-the-sea and celebrated a beautiful day out with some fish and chips!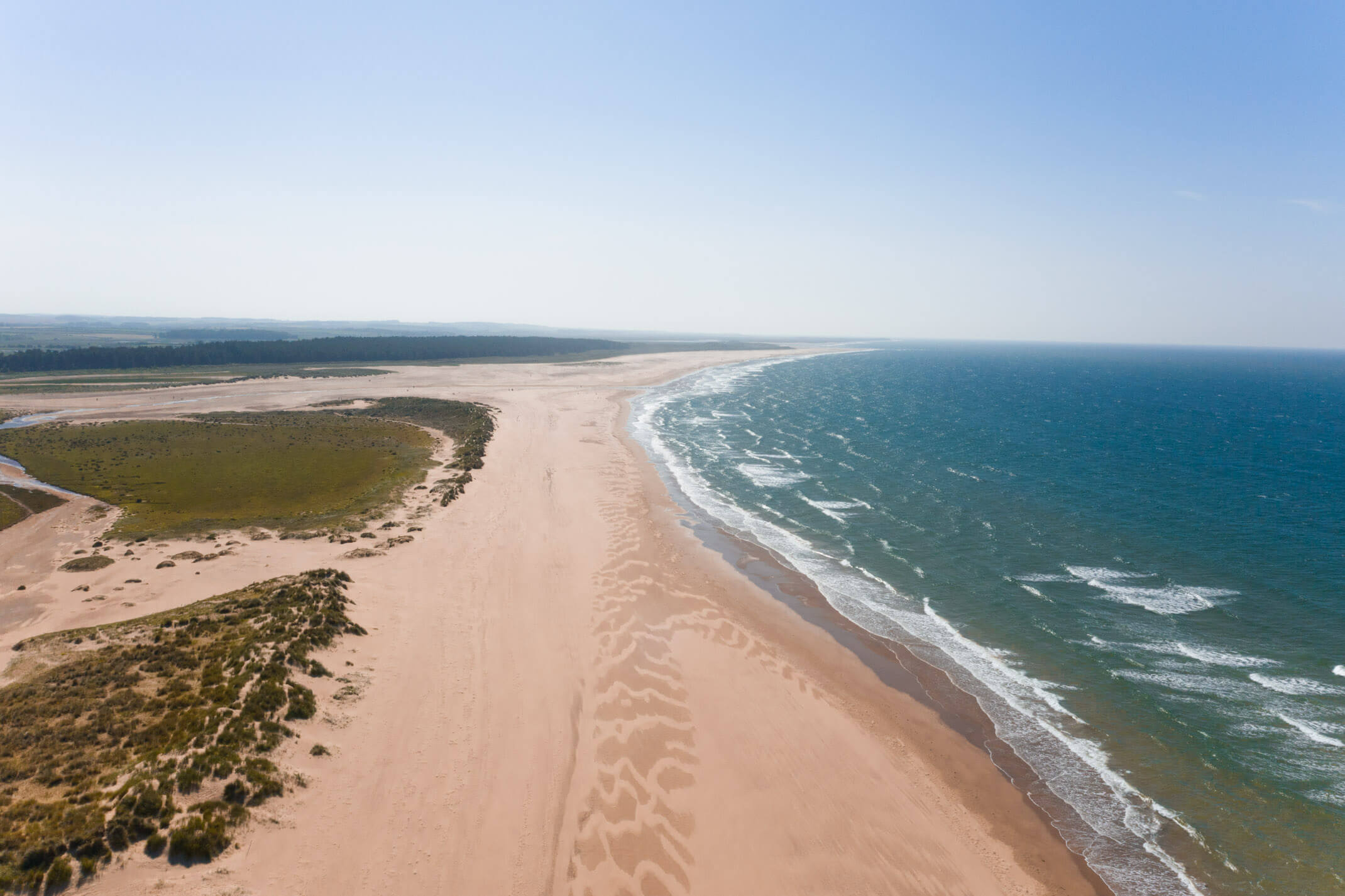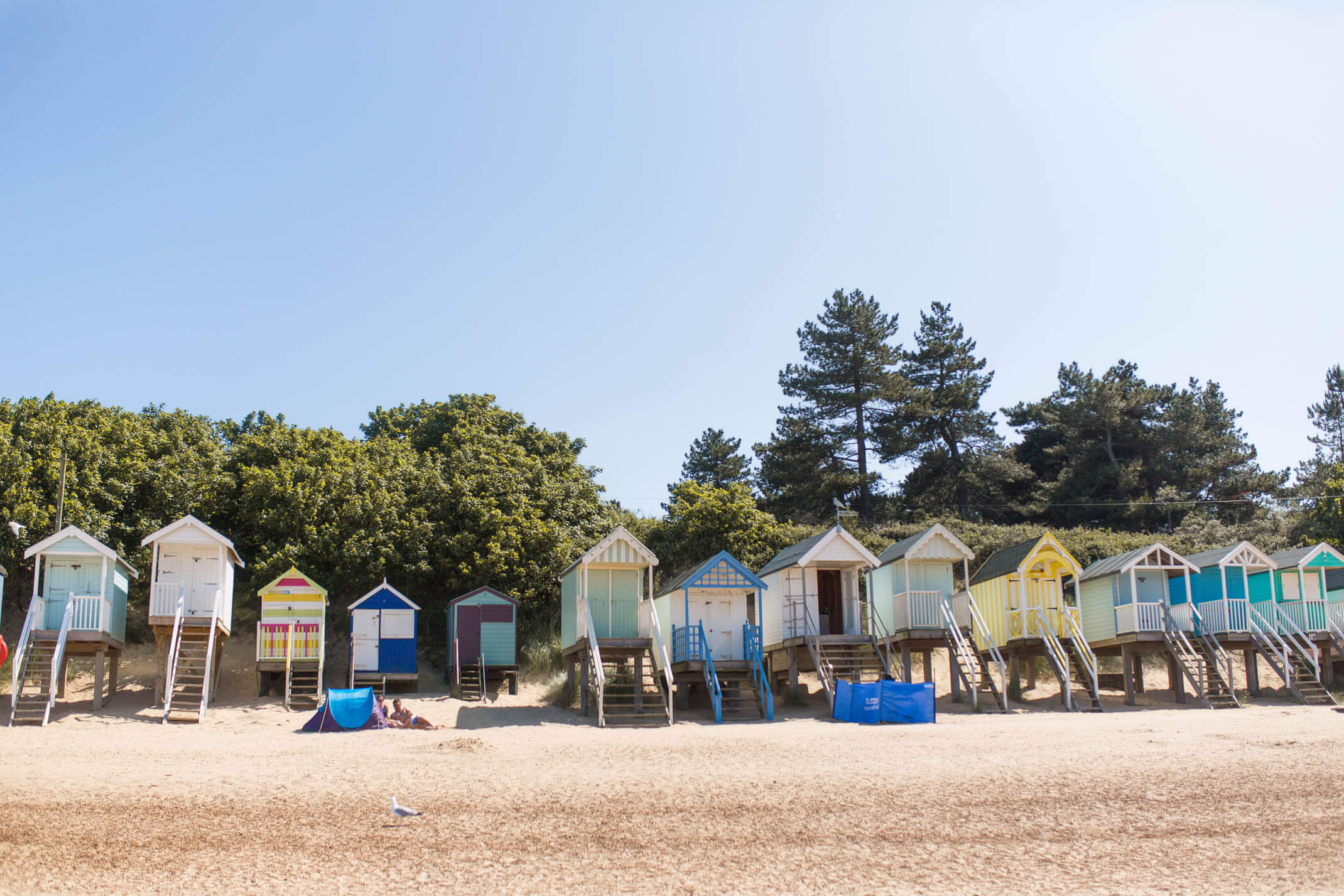 11. Durrington Walls to Stonehenge circular route
5 miles (8km)
Stonehenge is a prehistoric monument in Wiltshire, England, two miles west of Amesbury. It's a popular bucket list adventure for many people coming to the UK for an adventure. Located in the countryside Stonehenge and the surrounding area makes for a fantastic day walk in England.
Begin your walk at Woodhenge car park (SP4 7AR). This 5-mile walk explores two major historic monuments, Durrington Walls and Stonehenge, in the heart of the Stonehenge World Heritage Site. If you're looking to place a heavier focus on exploring Stonehenge, consider booking a tour.
12. Lyme Regis to Charmouth, Dorset
5 miles (8 km)
Drive to Lyme Regis and walk along the beach to Charmouth for a hot chocolate. If the tide is out you can walk across the rocky coastline to meet Charmouth. If the tide is in there's a 5-mile walk inland which takes you through houses, forest and roadside. There is a restaurant, some shops and places to grab a hot drink in Charmouth which can mark as your halfway point if you've parked in Lyme Regis. We walked along the beach as the tide was out and then return via the inland path.
I recommend lunch at The Lyme Bay when you return to Lyme Regis to fuel up! See 10 more stunning walks to go on in Dorset here.
13. Leith Hill circular route, Surrey Hills
4 miles (6.4km)
Leith Hill is located near Dorking and is also the highest point in Surrey Hills, reaching a height of 294 metres above sea level. On the summit of Leith Hill is an 18th-century Gothic tower, with panoramic views northwards to London and south to the English Channel. The perfect walk to choose on a clear sunny day.
Use postcode RH5 6LX to arrive at Leith Hill to start your walk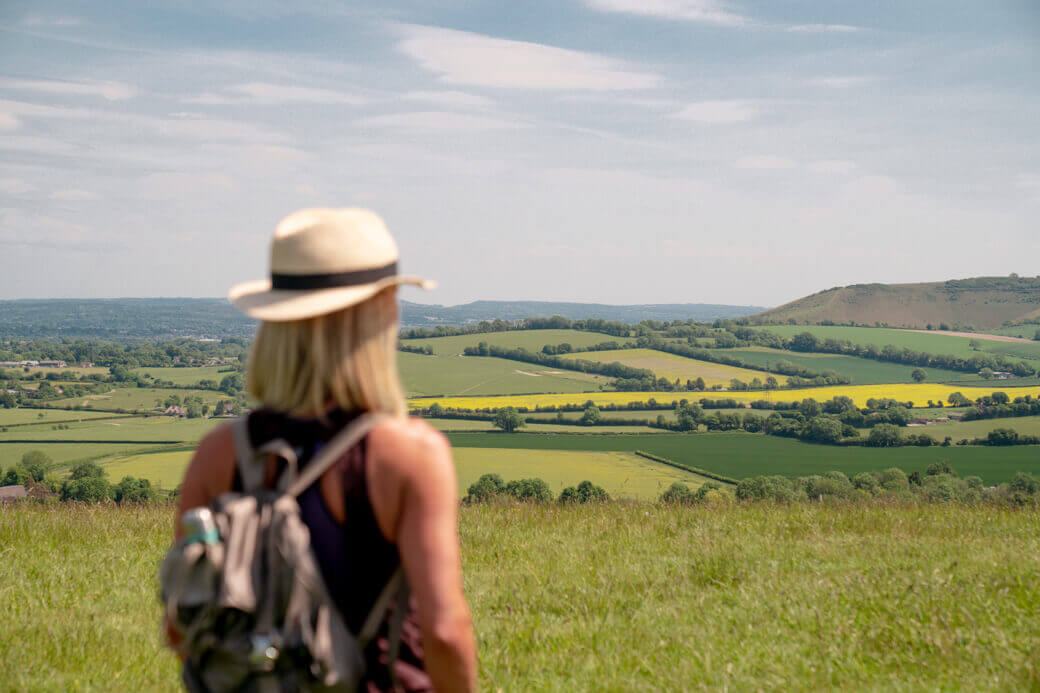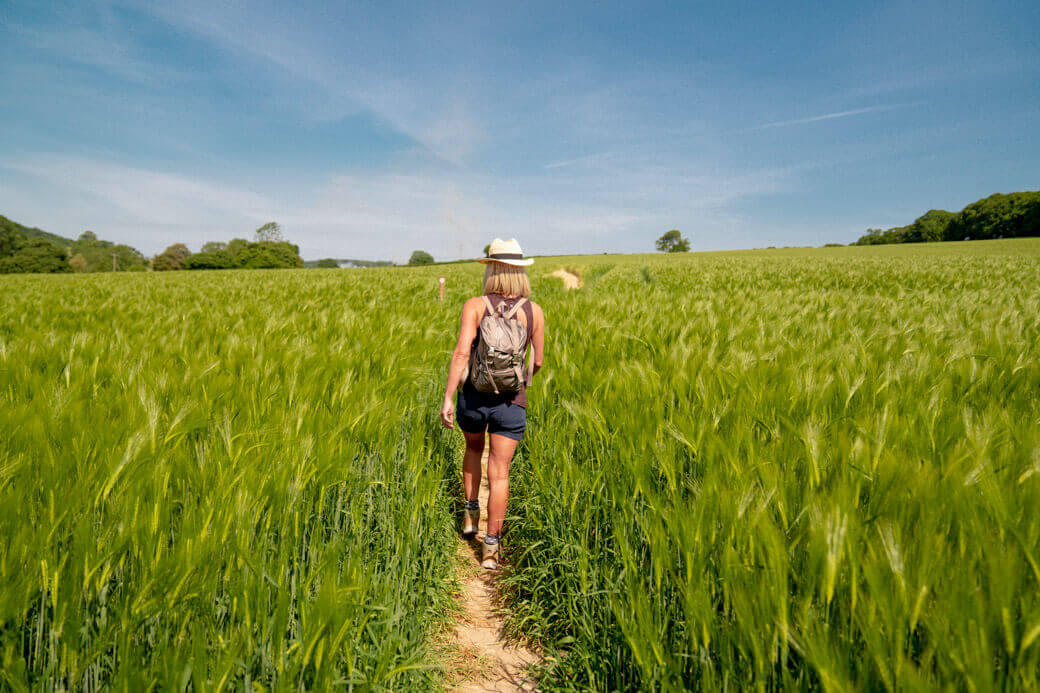 14. Inspiring views circular walk, Surrey Hills
5.9 miles (9.5km)
I did this walk in June 2020 and it was beautiful. You start elevated with some incredible views over the Surrey Hills countryside and across the South Downs. My favourite lookout was right at the beginning, marked by the 'Perspectives' shelter and bench sculpted and designed by Giles Miller. Then you wind down through villages, farms and forests before completing the circular route back to where you started. There are a handful of country pubs along the way which could be a nice way to break up the walk and make a day out of it. We took it slow and spent about 3-3.5 hours on the walk! The walk is mostly on flat terrain making it accessible for all abilities. There were just one or two inclines that had you a little lost for breath along the way but the instructions we followed gave alternative options. This is a perfect walk to choose on a clear sunny day as the views are stunning!
Start your walk from Car Park 5 the Winterfold Donkins Car Park (use Greensand Ln, Guildford GU5 9EN). There is only space for about 8-10 cars so it may well be full depending on the day you choose. Drive a little further and you'll find a selection of car parks. Then either walk back to this starting point or go for a wander. You're in the forest and it's just beautiful everywhere!
See the walking directions we used here.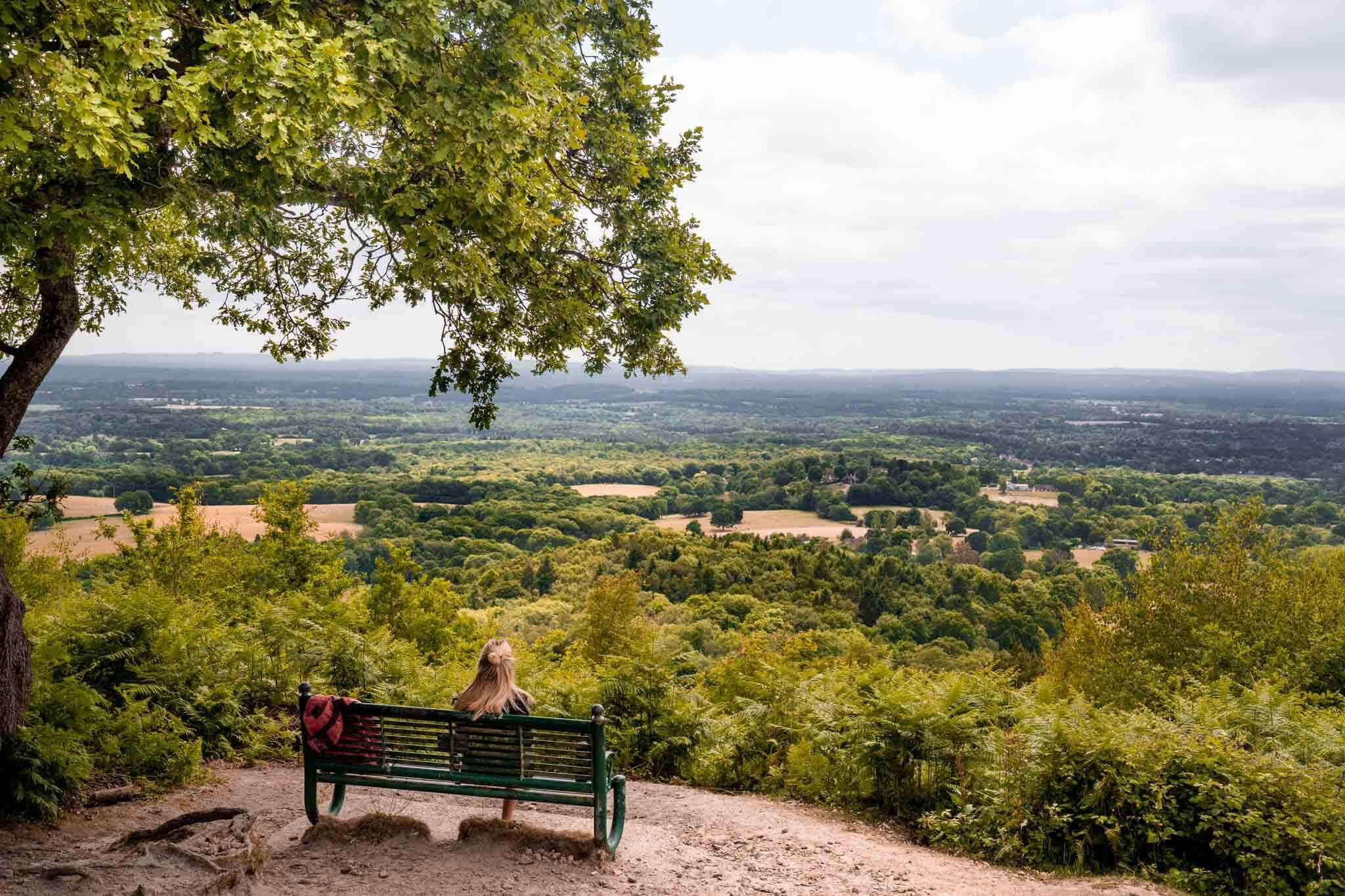 15. Trek along Hadrian's Wall Path National Trail.
84 miles (135km)
Hadrian's Wall Path has been named Britain's finest long-distance trail stretching a staggering 84 miles (135km) from Tyneside in the east to Bowness-on-Solway, Cumbria in the west. Hadrian's Wall Path, for most of its length, runs close to the remains of Hadrian's Wall, the defensive wall built by the Romans on the northern border of their empire. The full six-day trek will take walkers through wild moorlands, rolling countryside, the bustling cities of Newcastle-upon-Tyne and Carlisle, and important historic sites like Housesteads, a wonderfully preserved Roman fort.
16. Wander along the Cotswold Way National Trail.
100 miles (161km)
Winding its way just over 100 miles (161km) through picturesque countryside, the Cotswold Way National Trail runs through quiet Cotswold countryside following the ridge through the Cotswolds Area of Outstanding Natural Beauty (AONB) via the villages of Broadway, Winchcombe, Dursley and Wotton-under-Edge. Stretching from Chipping Campden to Bath in the south, the whole route is said to take between seven and 10 days to complete.
If you don't have the desire for the whole thing, the trail has also been broken down into several manageable circular walks such as the Winchcombe and Belas Knap route, a scenic walk starting at the market town of Winchcombe.
What are the best walks and hikes to go on in England?
Where would you like to go hiking in England? I'd love to know!
Love as always and happy adventuring,
Did you find this post helpful? I'd love you to share it for me.
I can't do this without you.
Pin and save this blog post for later…