The Lake District is one of the most beautiful, peaceful parts of the UK, with acres and acres of countryside and mountains around it waiting to be explored.
If you're thinking about or planning a visit to the Lake District National Park for a weekend, Lake Windermere is the perfect location to base your itinerary around. The lake itself is 14.7km squared and there's more than enough activities, restaurants and hikes dotted along the shores to keep you occupied as you make your way around! Lake Windermere is one of the best places to visit in England, in my opinion.
This Lake District itinerary is all centred around Lake Windermere, the famous lake in Cumbria's Lake District National Park, northwest England.
I've been up to Lake Windermere on a few occasions over the years as it's my go-to when I need a dose of mountain air. But most recently, it was where I hosted Global Travellers adventure #2, where 60 of us gathered in the outdoors for a weekend of adventure!
Lake District travel guides on my blog:
The Lake District is definitely an area of the country I want to explore more fully now that my van renovation is complete, but in the meantime, I've put together this handy blog post to inspire you to have a weekend stay-cation in this stunning area of countryside, more specifically, at Lake Windermere.
Other National Park blog posts you might be interested in…
Here's my weekend itinerary for Lake Windermere, Ambleside, the Lake District…
Where is Lake Windermere?
The Lake District National Park is in the north-west corner of England, in Cumbria. Lake Windermere is in the south-eastern part of the national park. The town of Windermere is about a twenty minute walk from the lake, and the town of Ambleside is about a mile away from the lake.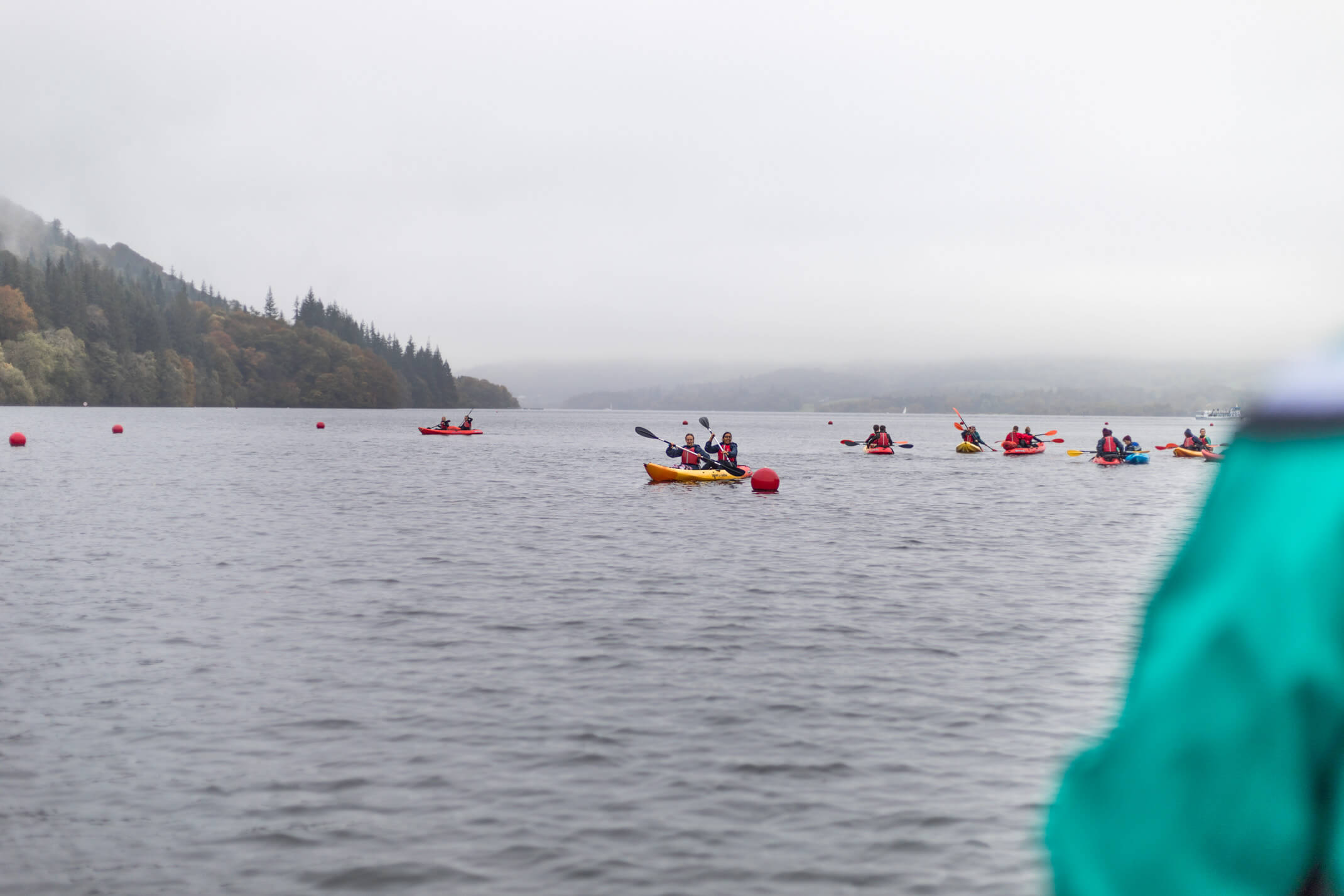 How do I get to Lake Windermere?
By train
The Lake District is well connected by train: Oxenholme, Penrith and Carlisle are connected with London and Glasgow, and direct trains run from Manchester to Windermere. Local trains call at Kendal, Staveley and Windermere. There is also a scenic route following the Cumbrian coastline if you're exploring the west side of the Lake District. Book your train tickets online on thetrainline.com.
By bus
Towns and villages such as Ambleside, Windermere, Coniston and Keswick are connected by bus, with extra services in the summer. You can also get the bus from Windermere train station to several other towns in the area.
By car
It takes 5-6 hours to drive to the Lake District from London or the South East, and about two hours from York or Manchester. Allow plenty of time of traffic – on long journeys like this, it's inevitable you'll get stuck somewhere. If you're using a Sat Nav, pop in the postcode of your accommodation or one of these car parks.
By lift share
Better for the environment, much cheaper than driving alone, and a great way to make friends before your holiday starts! The LiftShare scheme is free to join, and you can ask for a lift or advertise spaces in your car on this site.
By plane
If you're coming from further afield, Glasgow and Manchester are the closest airports. Manchester airport has a train station that connects directly to several towns in the Lake District, including Windermere.
You can also fly to Carlisle Lake District airport from London Southend, Belfast and Dublin. Find out more here.
Where should I stay near Lake Windermere?
We stayed in YHA Ambleside (LA22 0EU), located right on the shore of the lake with stunning views for all to see – also the perfect location for fun outdoor activities in the area. The hostel has 249 beds spread across three floors, with a restaurant, terrace and jetty all onsite.
If you don't fancy staying in a hostel, check out booking.com or Airbnb for a hotel or apartment in the area.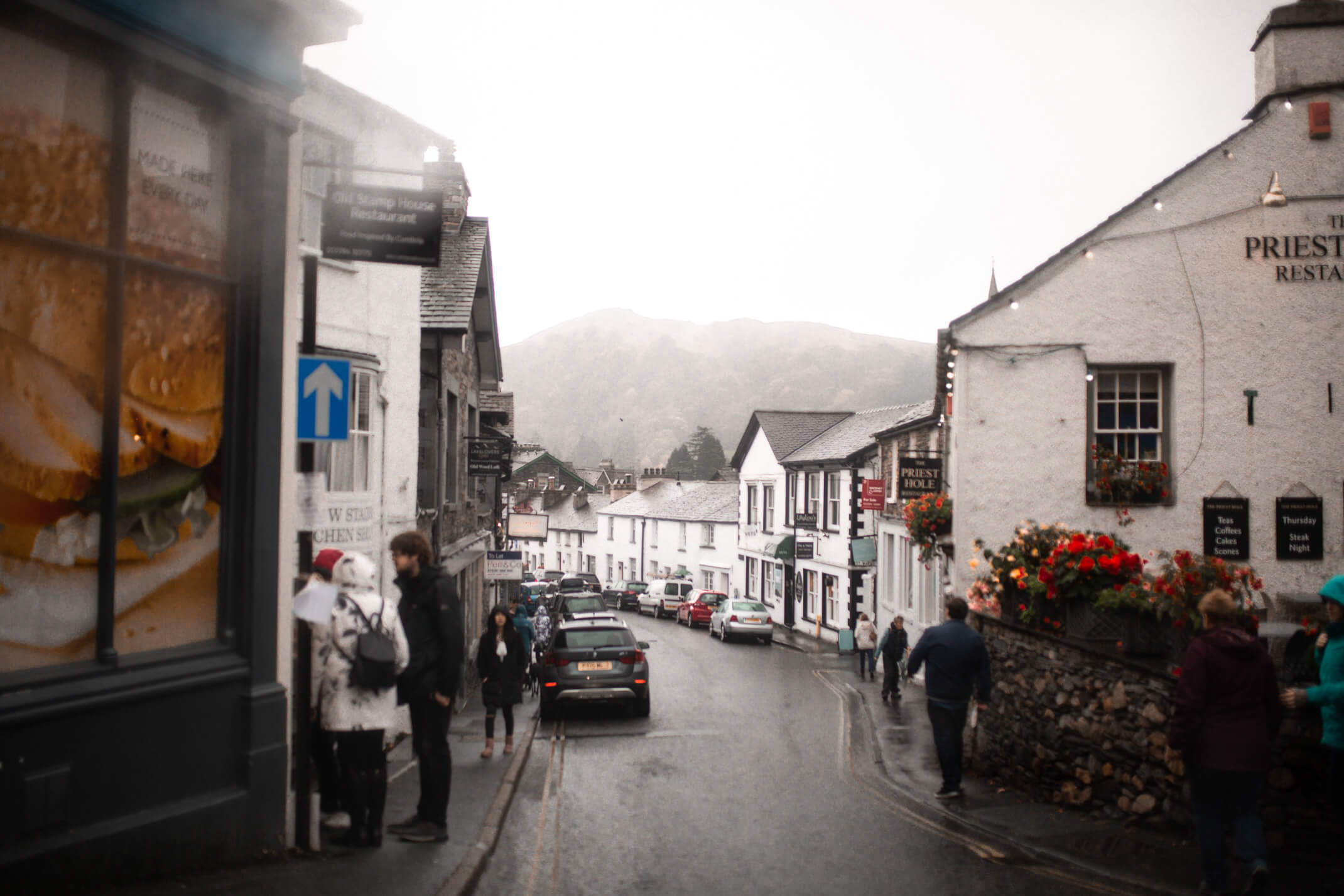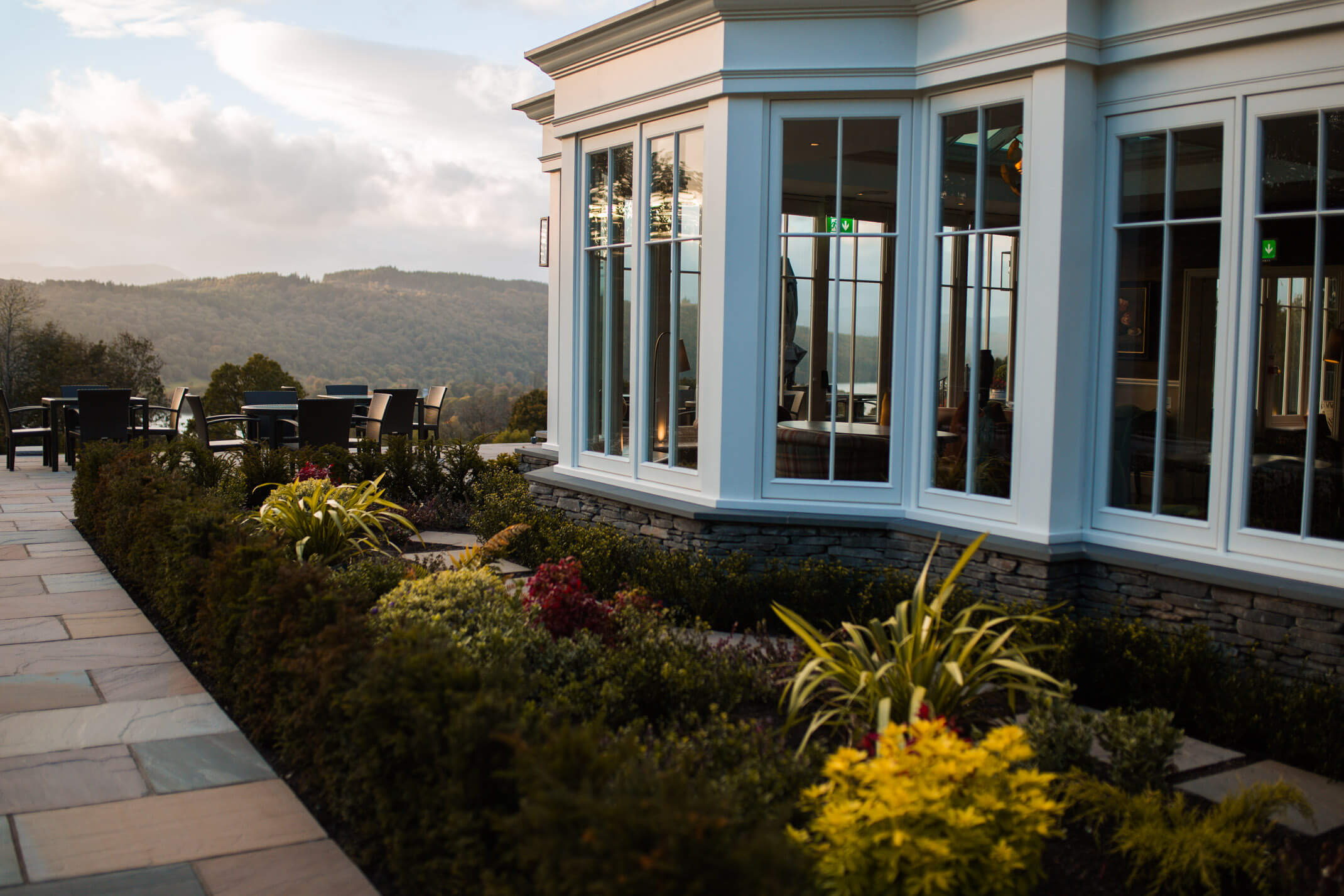 You can also book accommodation directly on the Lake District website. They have everything from camping to glamping, hotels to spas, log cabins to country houses, hostels to caravans, barns to BnBs… you name it, it's there. What's more, any commission they get goes towards the upkeep of the park, meaning you do your little bit towards keeping it a nice area for tourists to come. Amazing!
Our 2-day itinerary for Lake Windermere…
Top tip: If you can, arrive the night before you want your adventure to start, so that you can have two full days of fun!
As soon as you arrive in the area, check into your accommodation and then explore the area surrounding Lake Windermere, Windermere and Ambleside. Go on a short walk and take in the views (particularly the sunset over Lake Windermere – it's stunning!). Grab some dinner and get an early night ready for a full weekend of adventure!
Day 1 at Lake Windermere
Morning:
Once you've had breakfast, make sure to get up and take in the morning views over Lake Windermere. The way the sun hits the water is truly magical. Then it's time to prepare your lunchtime picnic to take on our first adventure…
Watersports time!
To get to the Windermere Canoe Kayak boat house, you need to get to Bowness-on-Windermere, to the Ferry Nab car park (LA23 3BF).
– It's a ten minute drive.
– If you don't have a car, it's a 1 hr 15 minute walk.
– If you want to save your energy for later, you can walk for 15 minutes to The Sun Hotel, get bus 599 towards Bowness-on-Windermere to the Burnside Hotel, and then walk the final 10 minutes to the car park.
– Another option would be a taxi.
The crew at Windermere Canoe Kayak are great. You can choose to SUP, Kayak, Canoe or a combination! Prices start at £20 for two hours SUP or £27 for three hours kayaking. Hire includes a buoyancy aid, dry bag and help from an instructor. Find out more information on their website here.
– SATURDAY AFTERNOON
Now that you've worked up an appetite, enjoy your picnic lunch on the lake shore!
During the afternoon, take some time to continue to explore the local area – on foot, or perhaps by bike! Windermere Canoe Kayak also rent out bikes, and have 'pedal and paddle' offers so you can make the most of the lake and the countryside, making a bike ride the perfect afternoon option. To find out more about bike hire, click here.
If you'd prefer to be on foot, here are some suggestions for local walks.
Also, be sure to check out Grasmere's gingerbread shop, just north of Lake Windermere, for some delicious treats!
– SATURDAY EVENING
After a day of adventuring, you'll probably be quite tired. Grab dinner either at the hostel or at one of the nearby country pubs – perfect for you and your friends to reflect on a wonderful day.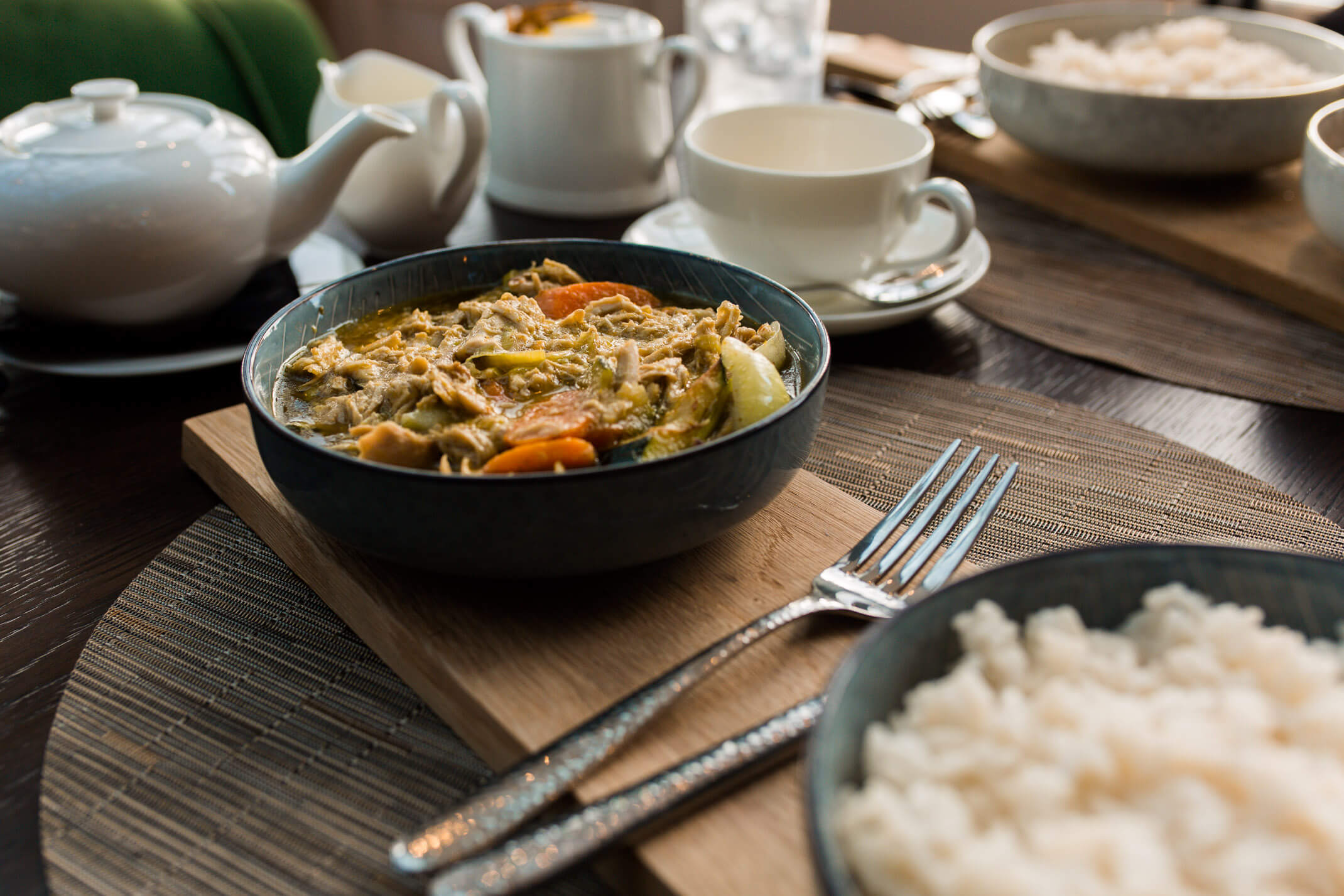 – SUNDAY
Rise and shine! If you're an early bird, make the most of the beautiful sunrise over Lake Windermere.
If you're not, after breakfast it's time for a hike to explore the stunning national park you've come to see. I'd recommend another packed lunch for this one.
The route starts and finishes at Glenridding Tourist Information car park (CA11 0PD – pay and display, £8 a day).
It's a 30 minute drive from the hostel, so really helps to have a car! If you don't, there are bus options but they take 1-1.5 hours.
Hike length: 15km max
Duration: 6 hours max
Climb: 400m
The route…
– Walk along the roadside towards Patterdale
– Turn towards Side Farm
– Climb up Boardale Hause
– Follow the path over Beda Fell (alternatively, along Boardale)
– Drop down to Sandwick
– Follow the path to Ullswater Lake
– Take the lakeshore path back to Side Farm and Glenridding.
Once you're back… it's probably time to say goodbye to Lake Windermere and head home!
Options for extending your stay in the Lake District…
– Climb Scafell Pike – see my guide here.
– Do the Via Ferrata (classic or extreme!) at Honister Slate Mine – see my experience in this blog post.
– Rent bikes, a car, or walk to explore more of the surrounding countryside!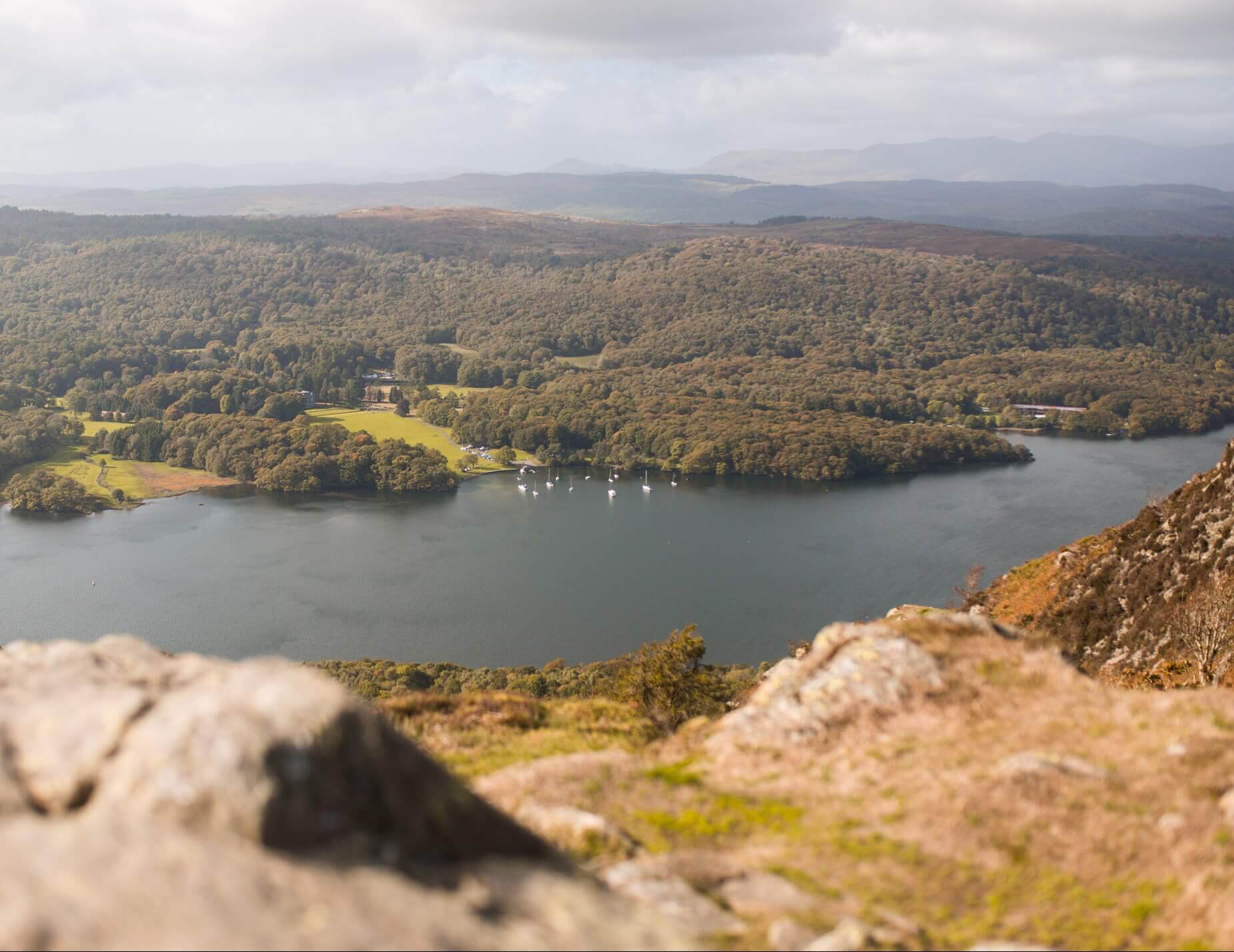 Have you been to the Lake District?
What were your favourite places in the area? I'd love to know!
Love as always + happy adventuring,
Did you find this post helpful? I'd love you to share it for me.
I can't do this without you.
Pin and save this blog post for later…