Before setting off on your UK road trip there are a few things you're going to want to make sure you have on your road trip checklist or packing list.
Being prepared is key to making your UK adventure as fun, safe and adventure-filled as possible. Road trips are by far my favourite way to explore new territory and in the UK you are completely spoilt for choice.
From surfing the swell down in Cornwall, exploring The Lanes in the coastal town of Brighton, pitching up and enjoying a picnic in the Surrey countryside all the way to hiking the Scottish Highlands, rock climbing in the Peak District and diving into the culture in the city of London… Your road trip can be as diverse, as vibrant or as peaceful as you'd like it to be.
In this blog post, I've made a list of things you must remember to prepare and purchase before you set off…
I recently teamed up with Esso to bring you the very first road trip in my newly converted camper van, where I drove over and explored Suffolk on the East Coast of the UK. In additon to this vlog I filmed during the 3 day road trip, I thought I'd create a check list of all the things you should prepare and take with you when heading out on a UK road trip.
This blog post has been brought to life through a paid partnership with Esso UK. The creative ideas, content and photography is all my own.
You want to be prepared for your adventure and not stopping off for things all the time so here's a list of things to make sure you have packed up and ready to go.
A checklist of things to remember and bring when heading out on a UK road trip…
1. Drivers licence, insurance and road side assistance
The essentials. You don't want to be heading out without these bits prepped. Make sure you have a copy of your drivers license on you and any car documents that you might need if you get pulled over or have an altercation with another vehicle during your road trip.
If you're renting your car, make sure these are easily accessible and that you have the road side assistance number handy, should you need it.
Also, consider paying the extra to get more than one person insured on the car. This means you can share the driving and avoid behind tired behind the wheel. It may mean you can cover more ground as a result too!
Tip: Figure out your spare wheel and jack situation so that you know your method if you get e.g. a flat tyre.
2. Sat navigation or phone GPS
Though I do love a good old bit of map reading, more often than not we are now using technology when navigating our road trips. Before heading out on your UK road trip, consider your navigation options.
Do you have a sat nav? Can you buy, borrow or rent one? Are you going to use your phone? Do you have a charging cable to make sure you don't run out of battery?
Tip: Bring a portable battery charger for extra power on the road!
3. Prepare the Spotify playlists for your road trip
The key to a great drive? Great sounds.
It doesn't even have to be music, it could be a podcast or an audiobook you've been meaning to listen to. Whatever your preference, select your playlists, download them (in case you lose signal) and make sure you're ready to breeze through the long drives ahead! (Do however make sure these don't distract you while driving!)
Tip: Do you need an aux cable to connect your phone to the sound system?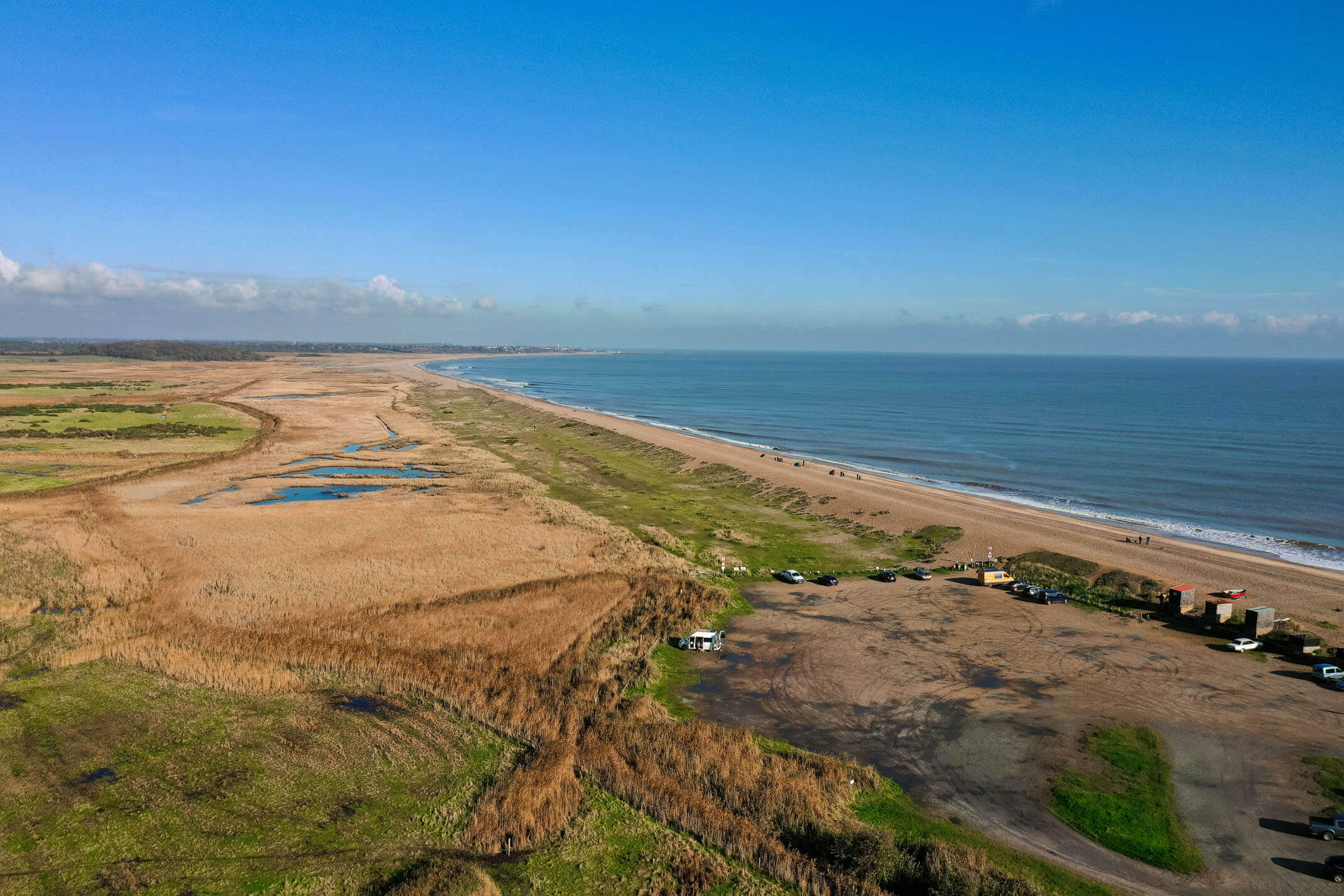 5. Tissues, mints, hand sanitiser and any medication you might need.
Those things you always wish you had with you but usually forget. Pack them!
6. Save money and bring reusable bags, reusable mugs, refillable water bottle!
Take a canvas bag to put your shopping and road trip snacks in. Take a reusable cup to put your morning coffee in (you also receive a discount in most places now for bringing your own cup!). Bring a refillable water bottle for hiking and for refilling with water as you go.
7. Remember your loyalty cards!
I'm always looking for ways to make my money go further when I'm on the road. Loyalty cards are one way to do that, whether it's collecting coffee stamps or having your Nectar card to hand. Throughout my road trip, I'll have my Nectar card with me. And you can now collect Nectar points at participating Esso stations in GB when filling up, buying essentials or snacks from the shop and you can earn points when you use the car wash as well.
Simply visit one of the participating Esso service stations (find your nearest here).
Swipe your Nectar card and collect points when you pay.
You can then use the points you've collected and redeem with lots of different retailers.
Keep the road trip rewards coming.
8. Umbrella
You're in the UK after all…
9. Fill your tank and get your road trip snacks ready.
Save time diverting off course from your destination and prepare your vehicle the night before. Fill up the tank and pick up your favourite snacks to keep you going for the drive.
Remember: Fill up and purchase your snacks at a participating Esso station (find your nearest here) and you can collect Nectar points!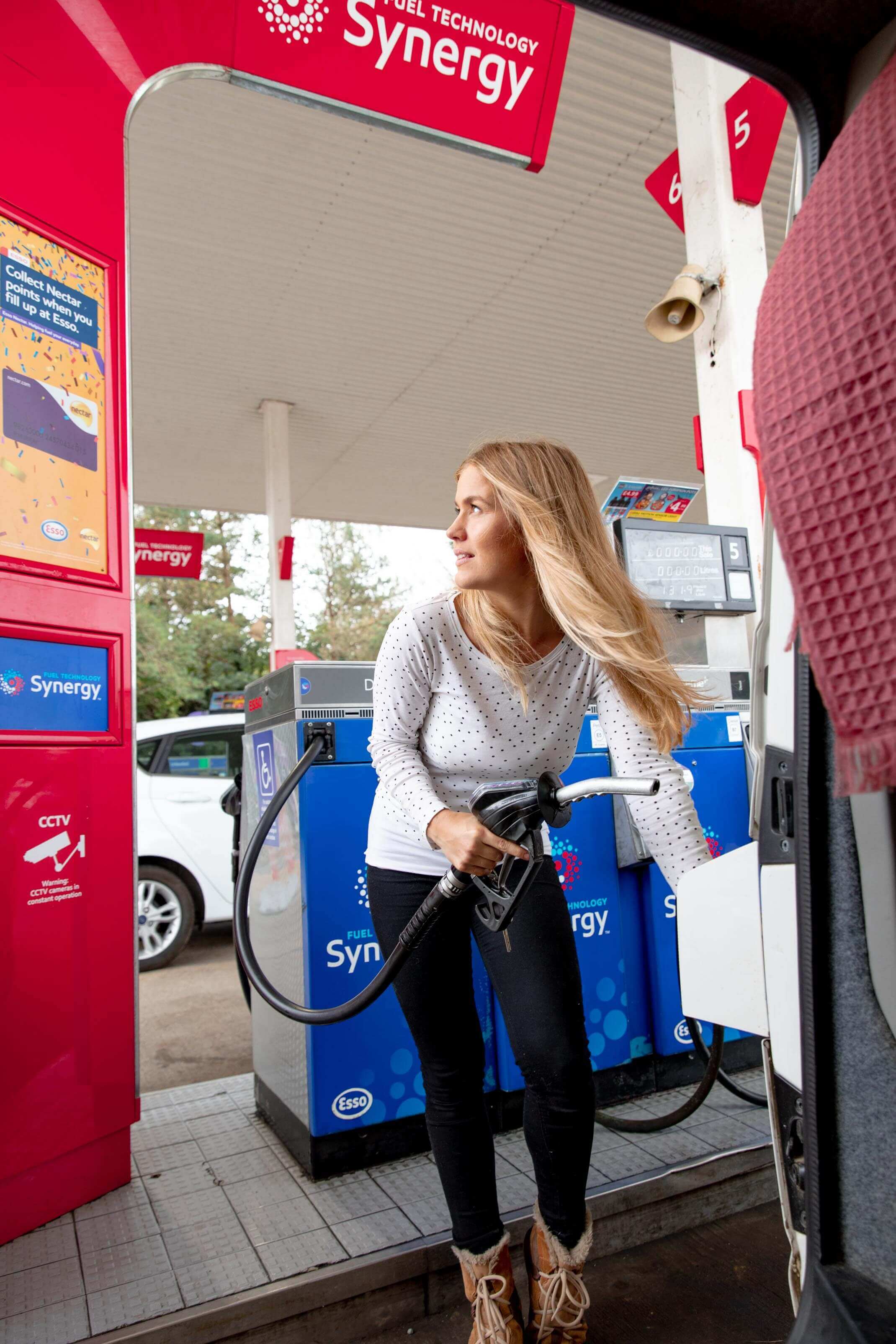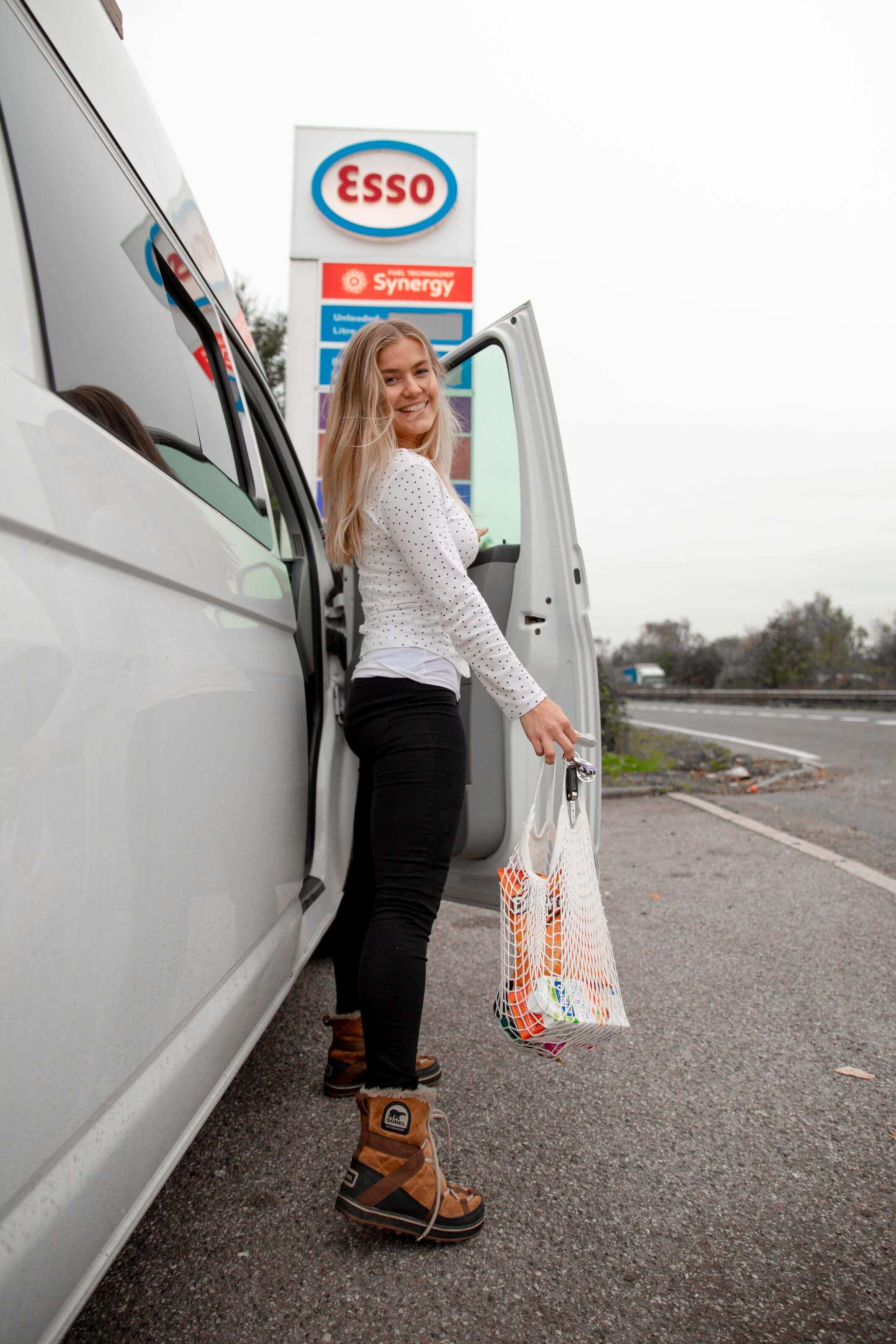 10. A picnic blanket and camping chairs
Whether your UK road trip has you camping, glamping or staying in hotels, there's still nothing better than seeing a beautiful view, pulling up and having a drink whilst soaking it all up.
I usually pack a couple of camping chairs, my foldable table, my portable stove and some bits to make a cuppa so that I can savour any breathtaking views I stumble across.
Check out my camping packing list here to check you don't forget anything!
What are your road trip essentials?
Have you been on a UK road trip? I'd love to know!
Love as always and happy adventuring,
Did you find this post helpful? I'd love you to share it for me.
I can't do this without you.
Pin and save this blog post for later…