England, stop it. How. Look at you!
Last week things got a little bit exciting. It was FINALLY time to take my VW van conversion out on it's very first adventure. I had dreamt of this moment for years… of packing my walking boots, my pup and some essentials and heading out on the road with no particular destination in mind.
Well I say no destination… I knew after visiting Norfolk for the first time earlier this year and falling completely in love, that I wanted to explore the county below of Suffolk and so I drove in that direction. Nothing planned or booked. Watch the YouTube video I filmed on this road trip here.
With monkey sleeping by my side as I drove the 2 hour journey from London to the East Coast of the UK, the freedom was already apparent and I couldn't wipe the smile off of my face. Not only that, but we'd been blessed with a window of sunshine that was lighting up the countryside and setting us up for the dreamiest of Suffolk getaways.
Take a look for yourself…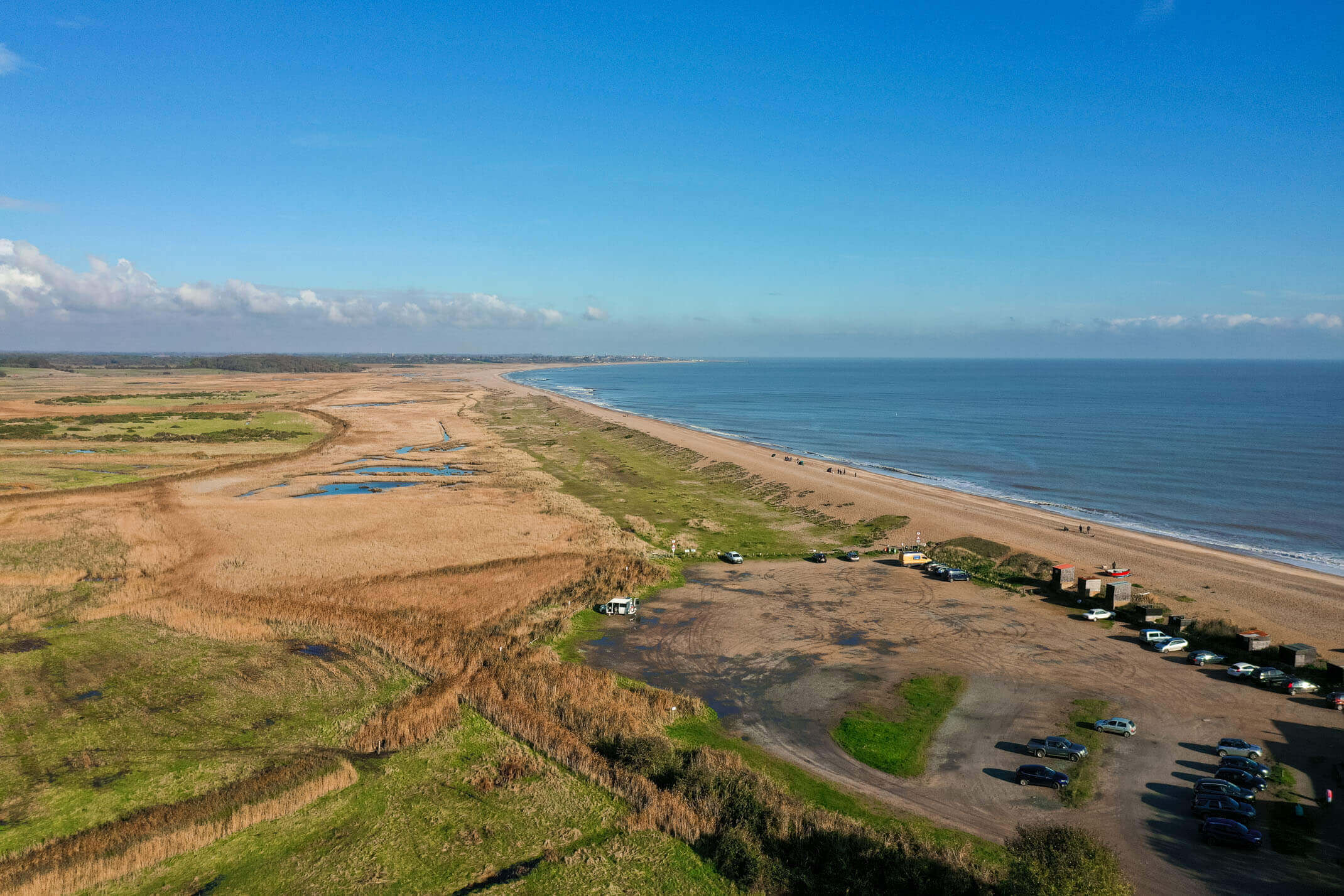 Norfolk and Suffolk have both equally blown me away this year with their vast countryside offerings. Particularly when you're used to how condensly built up cities like London are, driving through these countryside landscapes has you feeling incredibly rich in space and nature. I felt at home instantly.
Suffolk was already proving itself to be the perfect road trip destination and we hadn't even been here 24 hours. Endless country lanes and villages filled with people who have chosen a slower lifestyle and in turn, engage in conversation with you at any opportunity. I had the most wonderful conversations with locals whilst I was exploring in the shops, on the beach and on the campsites.
If you're needing a dose of chill, Suffolk is the destination for you.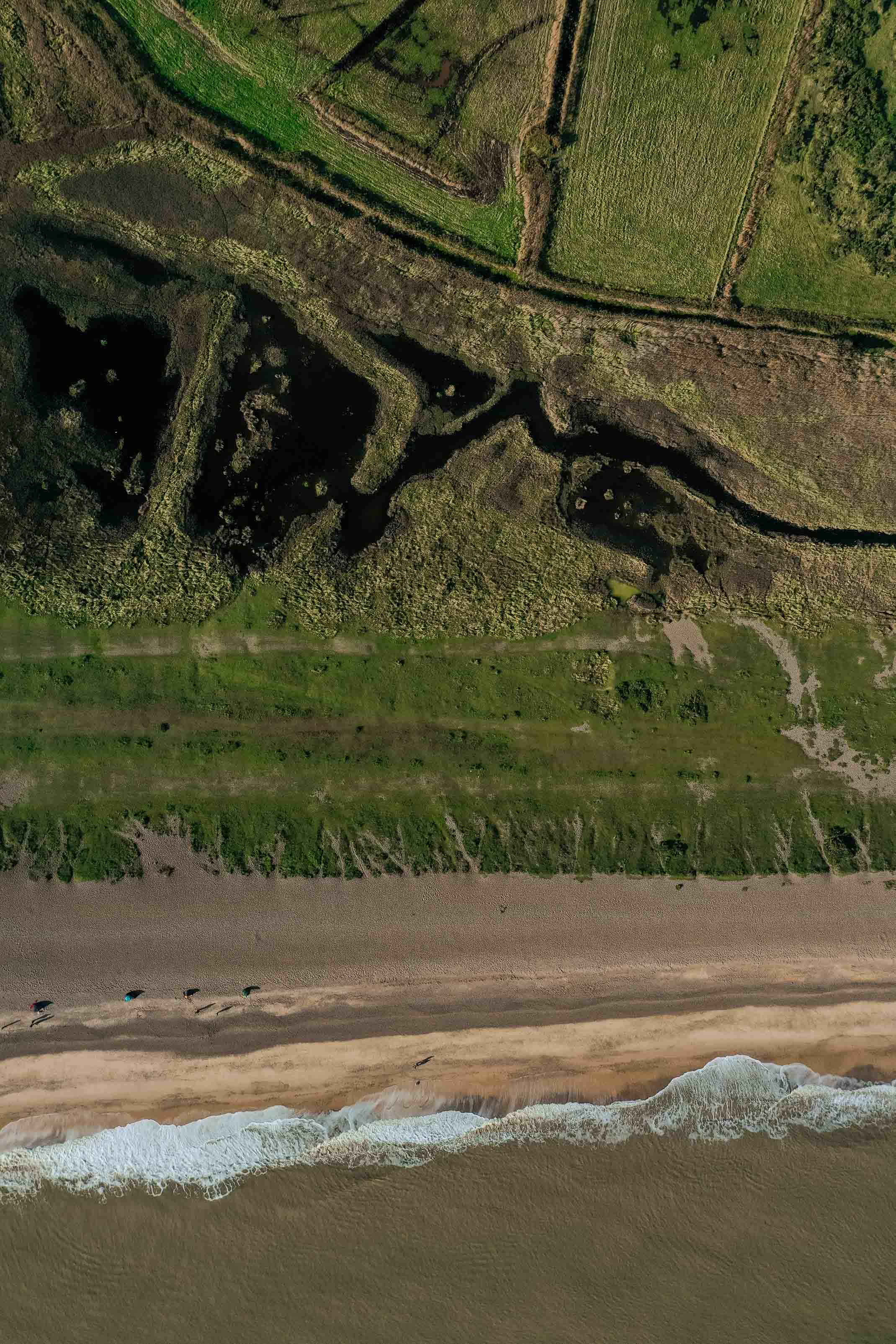 My Suffolk road trip wasn't about exploring extensively as I would usually when heading somewhere new, it was more about wandering aimlessly and seeing what I came across… in true van life style.
I've popped all the places I visited and heard about
during my weekend getaway
on the Google map below for you…
Places I stopped, parked up and would recommend for your Suffolk road trip:
Southwold – lots of cute shops, pubs and eateries on the beach from
Harbour Quay East Car Park to Southwold pier – walk through the dunes and past the beach huts
Two Magpies Bakery in Southwold / Aldeburgh (SO many people recommended this, unreal coffee and baked goods)
Rendlesham Forest
Woodbridge
Maybush Inn – A beautiful (dog friendly) waterfront pub at Waldringfield
Sudbury – a beautiful market town
H&J's ice cream in Southwold
Dunwich Forest – stunning forest driving, see the Google map for the freedom camping spot I stayed overnight at
Dunwich – gorgeous beach car park from which you can walk for miles
Adleburgh – another beautiful place to park up on the beach and walk by the sea to the town for a coffee / wander
Other dog walks:
West Stow Lake
Abbey Gardens in Bury St. Edmunds
Honestly though, you don't even need to plan too much. Just turn up and explore. Suffolk is so gorgeous and has so much nature to dive into!