I recently went to Bournemouth, England on a 3-day micro gap in collaboration with Visit England. I got to do so many cool things during my weekend in Bournemouth and so I decided that one blog post wasn't enough. In this blog post, I'm going to share with you the best things to do see and eat when in Bournemouth on the south coast of England.
Bournemouth is one of the best places to visit in England. In case you don't have time for the full micro gap experience and are instead heading on a day trip to Bournemouth, in this blog post I have put together a list of all the cool things to do on a day visit to Bournemouth as well as some things that you could include on a 2/3 day adventure.
Bournemouth is somewhere we used to come often when I was little, so it was great to be able to explore the area again with Mum as an adult! See my full blog post about our weekend away here.
We had such a great time that I want to make sure you have as much fun in Bournemouth as I did. And so…
Here are 12 fun things to do in Bournemouth, England…
1. Stay in Bournemouth Beach Lodges
A stunning, dreamy summer escape with views of the beach and the sound of the waves as you drink your morning coffee. Pure bliss. See their website to book your stay here.
2. Mighty Claws Mini Golf
Said to be one of the best mini golf courses ever, get up and close with the dinosaurs on the Jurassic Coast while having fun with friends at the same time! For more information, click here.
3. Hire bikes from Front Bike Hire
Located near the pier, Front Bike Hire have a variety of bikes at great rates, and will even advise on good places to cycle too in and around Bournemouth!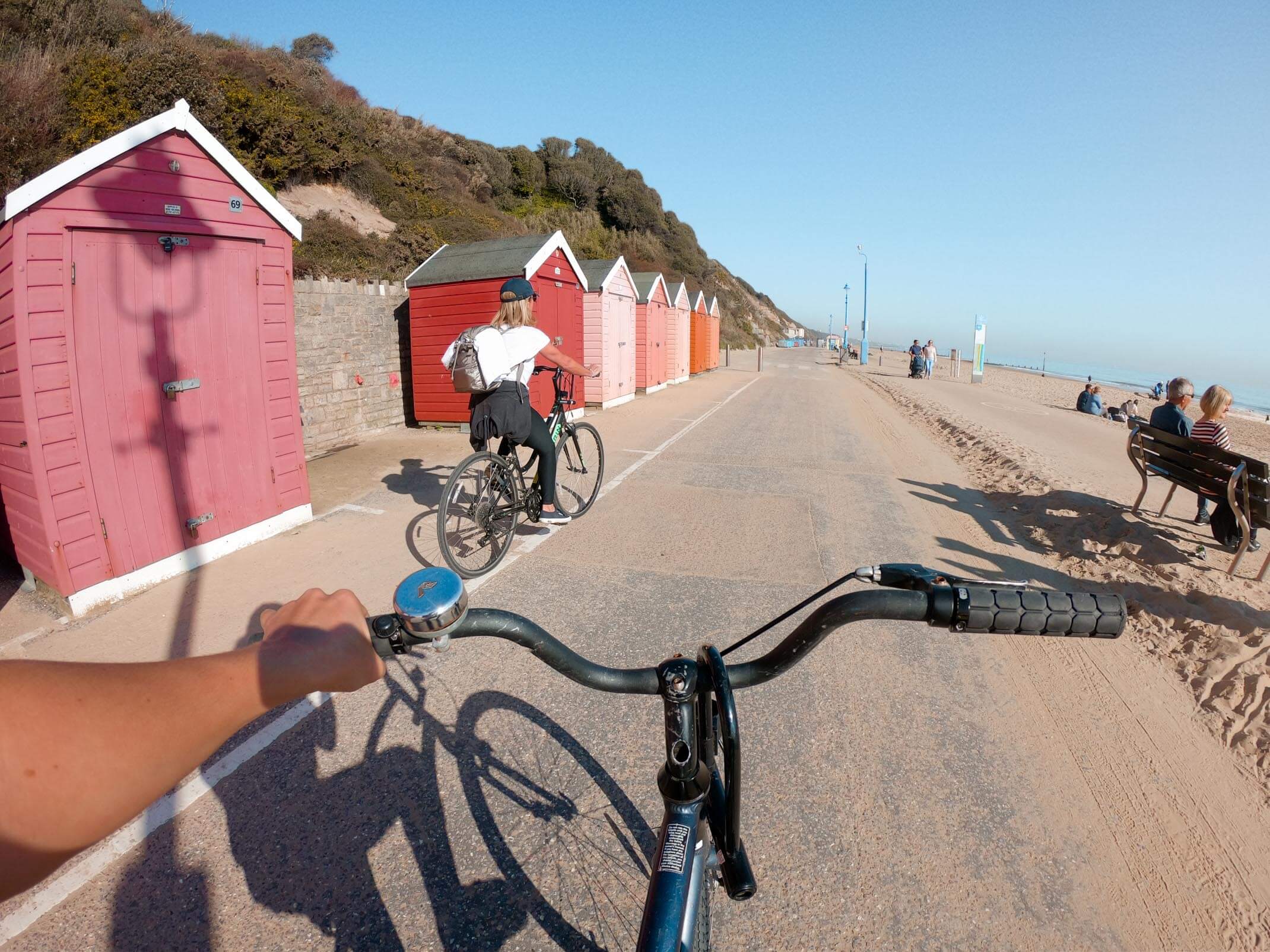 4. Frieda's afternoon tea bus
Everyone loves afternoon tea, and this time you can enjoy it on a bus, whilst taking in the views of Bournemouth! For more information on their website, click here.
5. Bournemouth Gardens
The Upper, Central and Lower gardens boast over 3km of green space for you to enjoy when you need a bit of headspace. See the website here.
6. Upside down house art installation
The title says it all here… but experience zero gravity, street art style! But be quick, the house is only there until 30 June 2019! For more information click here.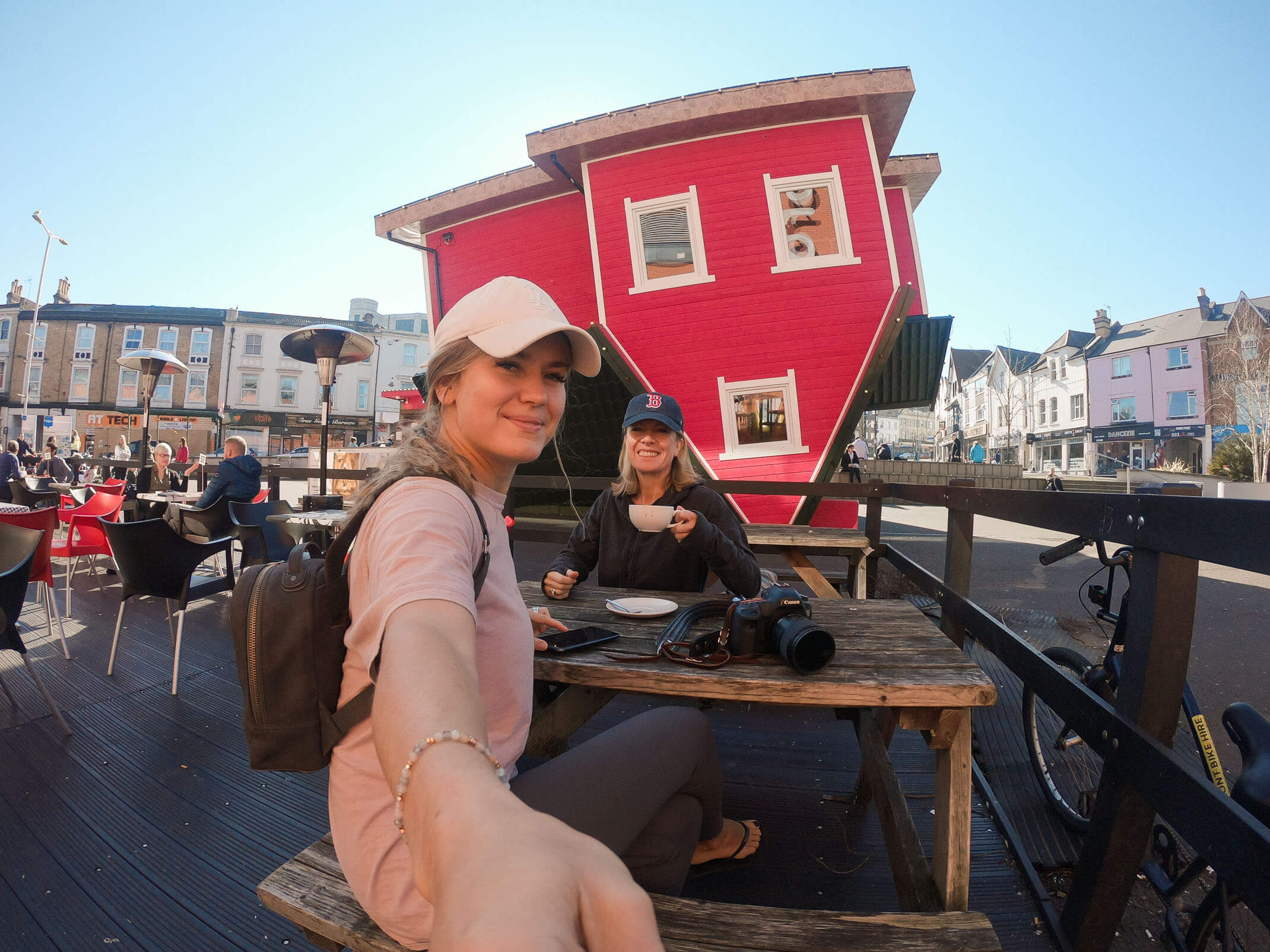 7. The Library of Liquor, The Larder House
A unique cocktail bar hidden above The Larder House restaurant, here you can enjoy cocktails and wine in a stunning library style room. For more information, click here.
8. Stand Up Paddle Boarding
Surfsteps offer lessons and equipment hire, as well as an alternative view of Bournemouth Beach – from the water! If SUPs aren't your thing, Surf Steps also offering surfing lessons and equipment.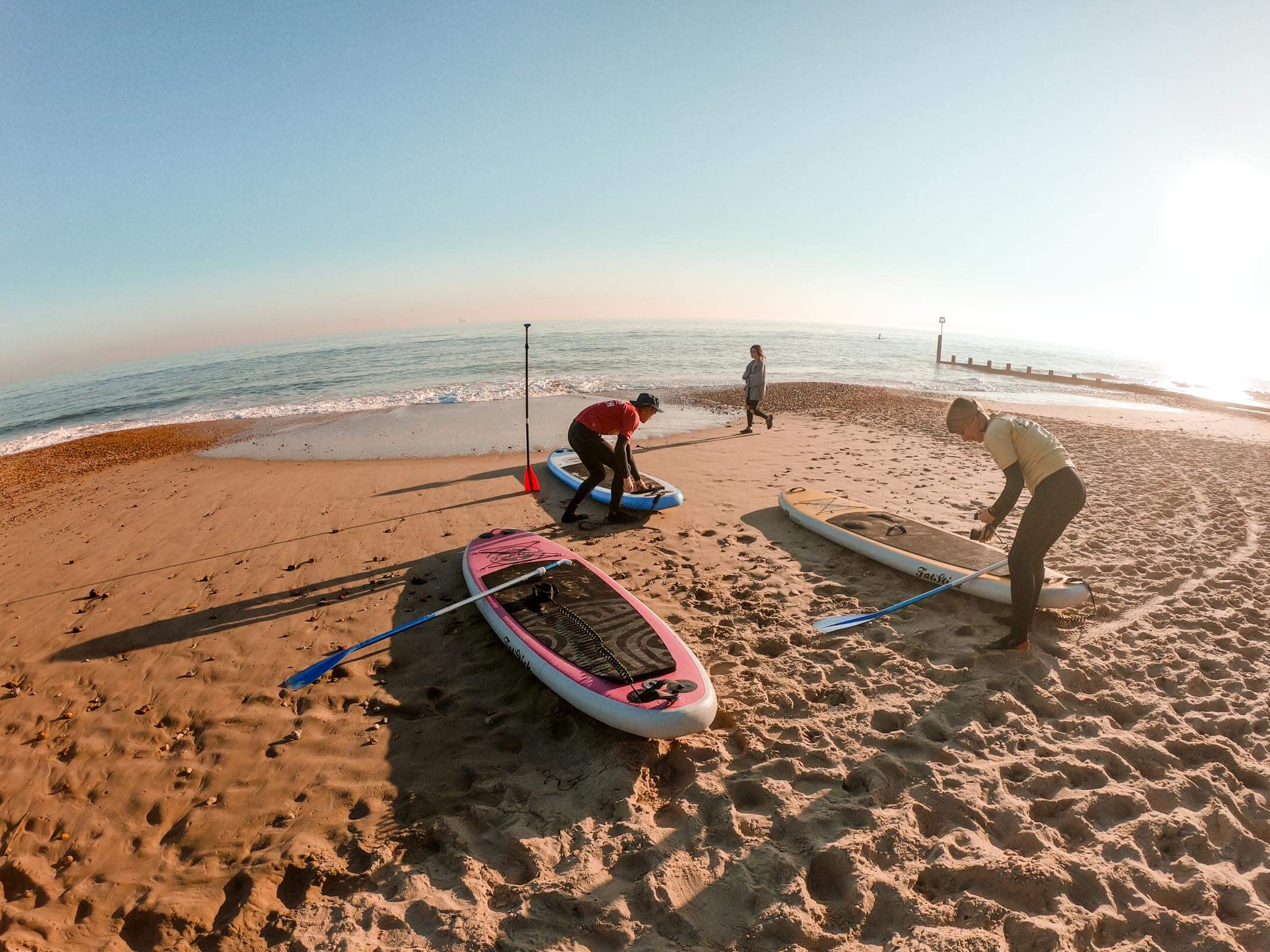 9. PierZip – the world's first pier to shore zip line
Not one you want to miss while you're in the area – I'll certainly be returning to the area to give this one a try! See their website here.
10. Eat at Urban Reef
Recommended by loads of you, this lived up to expectations and more! Enjoy brunch, lunch or dinner on the beach. See their website here.
11. Cycle to Hengistbury Head
Having hired your bikes from Front, make a day of it and cycle the coastal path round to Hengistbury Head.
12. Do a beach clean
Something so important that is often overlooked when we go away on holiday, but we've only got one planet so it's time to make it a priority. Check out the work that 'Leave only footprints' do here and get involved.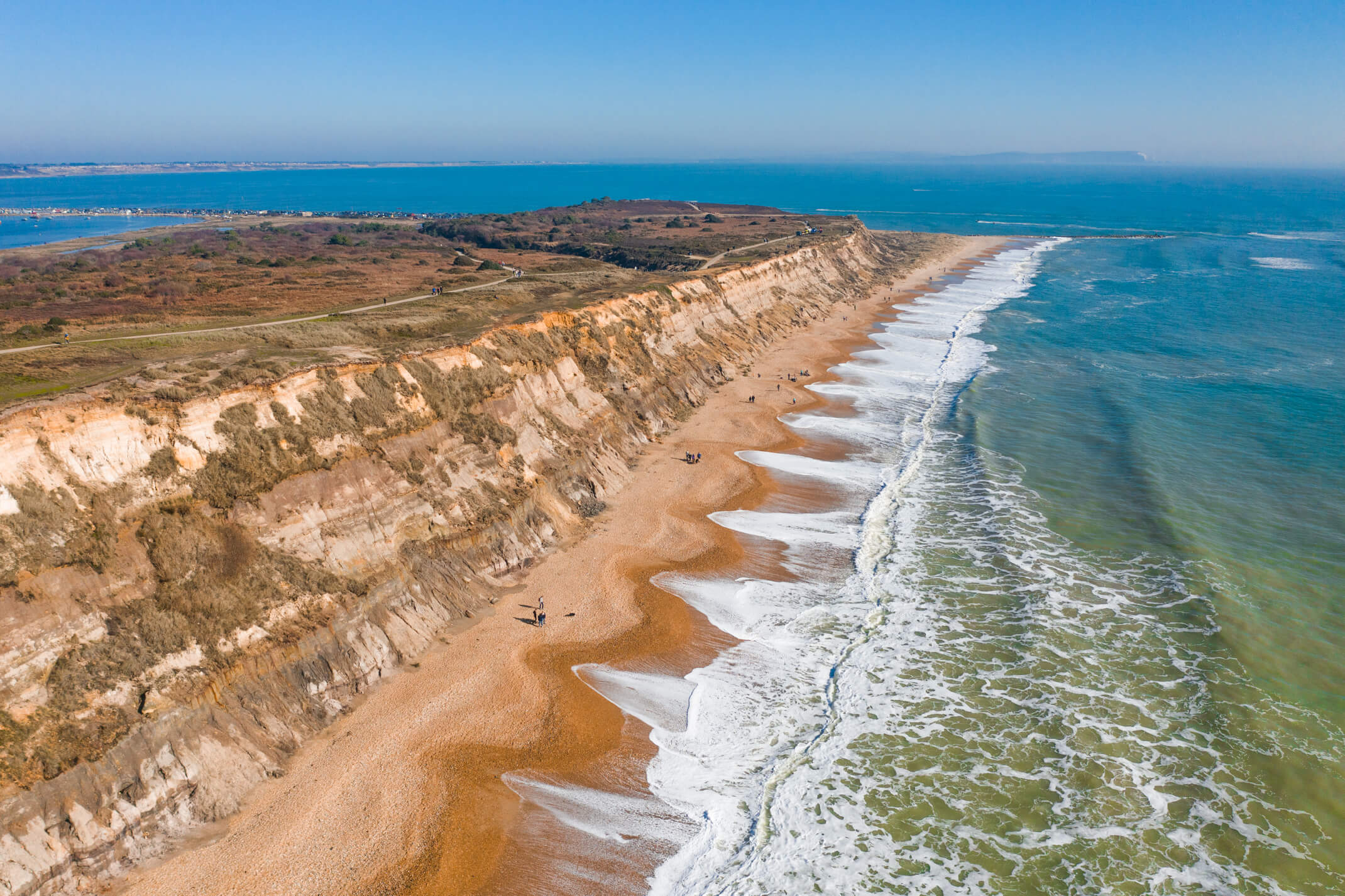 Have you been to Bournemouth?
What were your favourite spots? I'd love to know!
Love as always + happy adventuring,
Did you find this post helpful? I'd love you to share it for me.
I can't do this without you.
Pin and save this blog post for later…