Europe is a melting pot of culture, and can offer something to everyone. Whether you want a city break full of culture, architecture and museums, or a beach holiday where you can kick back and relax on white sands, or an active holiday hiking through some of the prettiest mountains in the world; there's something for everyone. The continent is full of variety, and every region within every country offers a new adventure! This post full of Europe travel tips will help you plan your trip to Europe!
Even if we can't travel at the moment because of coronavirus, something we can do while we are stuck at home is plan our next trip to Europe! See my tips for travelling during coronavirus here.
If you haven't spent much time in Europe before, first of all, you should! I'm very lucky to be currently based in the UK where I have Europe on my doorstep and I can hop over for the weekend (or longer) as I please. However, if you're coming from further afield, don't let that stop you! It's so worth the trip, and once you've arrived, you won't want to leave. See my top tips for planning and researching your next adventure here.
Having travelled around quite a lot of Europe now, I've put together a list of my top tips for travelling in Europe to help you plan your European adventure. If you're wondering where to go in Europe, what to do in Europe, where to visit in Europe, or if you're looking for some Europe travel tips, this is the post for you.
Here are 22 top tips for travelling in Europe…
1. Plan in advance.
Planning in advance is imperative when you're travelling in Europe, even if you're only there for a short time. In fact, if it's just a weekend getaway, you probably need to plan it even more carefully! Europe is home to millions of adventures so you need to be very selective about what you choose to do during your trip. Don't worry if you don't fit it all in; you can always come back!
You also need to plan and check the deadlines for visa restrictions, depending on where you're from. Don't leave it to the last minute!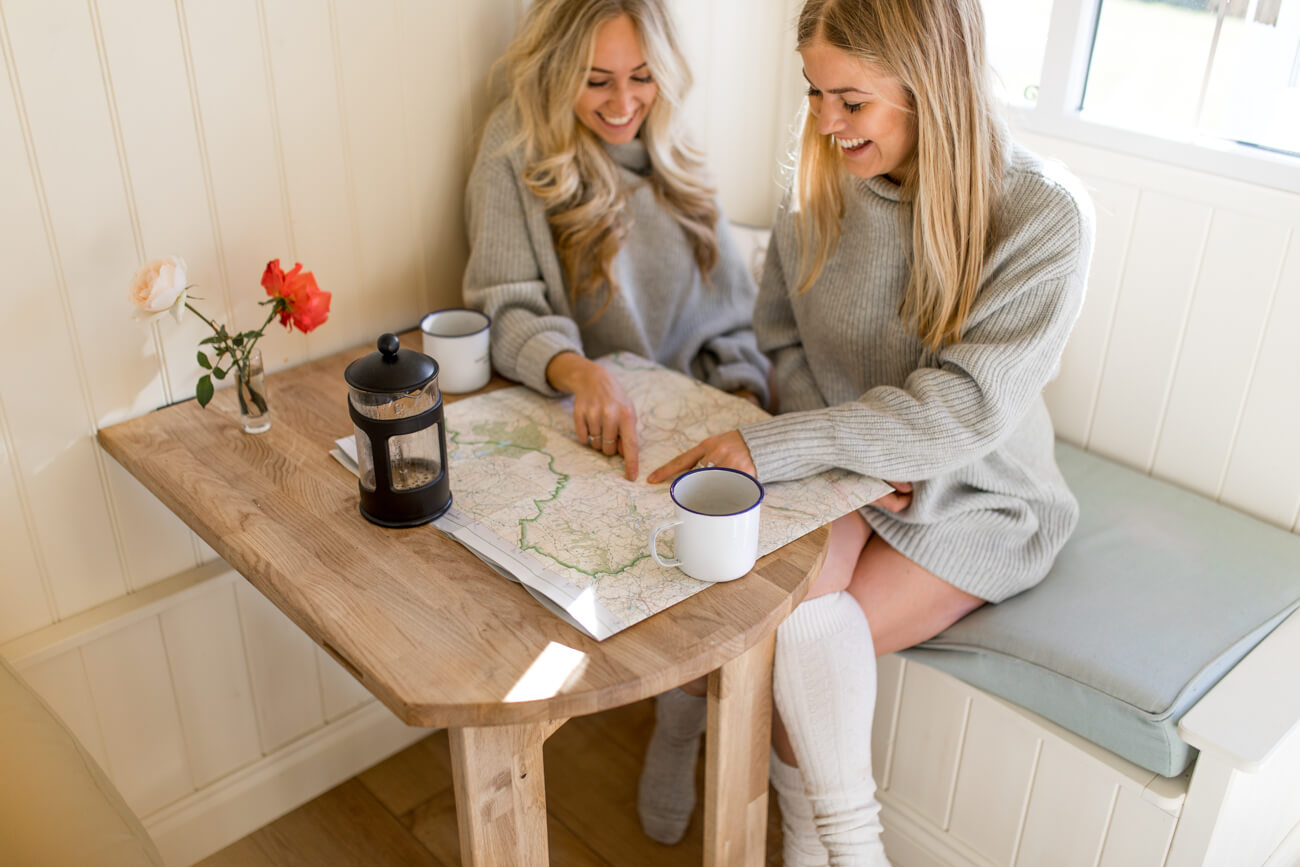 2. Book in advance to save money.
Once you've planned your trip, book it! You can get some great deals on accommodation, transport and attractions if you book in advance. Leaving it to the last minute can more than double the cost of your trip! Europe is home to many a budget airline, lots of hostels, and even train companies offer 'advance' tickets at a discounted rate. If you book your attraction tickets in advance, you often get to 'skip the queue' on the day, saving you both time and money!
3. Travel off-season.
Another money saving tip for travelling in Europe, travelling off-season or during shoulder season is good for your wallet but also good for touristy areas to avoid over-crowding. Everything is a little less busy and a little more relaxed, giving you the chance to explore more. Sure, you might not be able to guarantee the weather, but you often get lucky with these things.
If you can't travel off-season because you have school-aged children or work in the education sector, don't panic. Europe is beautiful in summer and buzzing with energy, just more expensive. Pack your sun cream and swimwear because it gets very hot!
Check out top tips for sustainable travel in this blog post.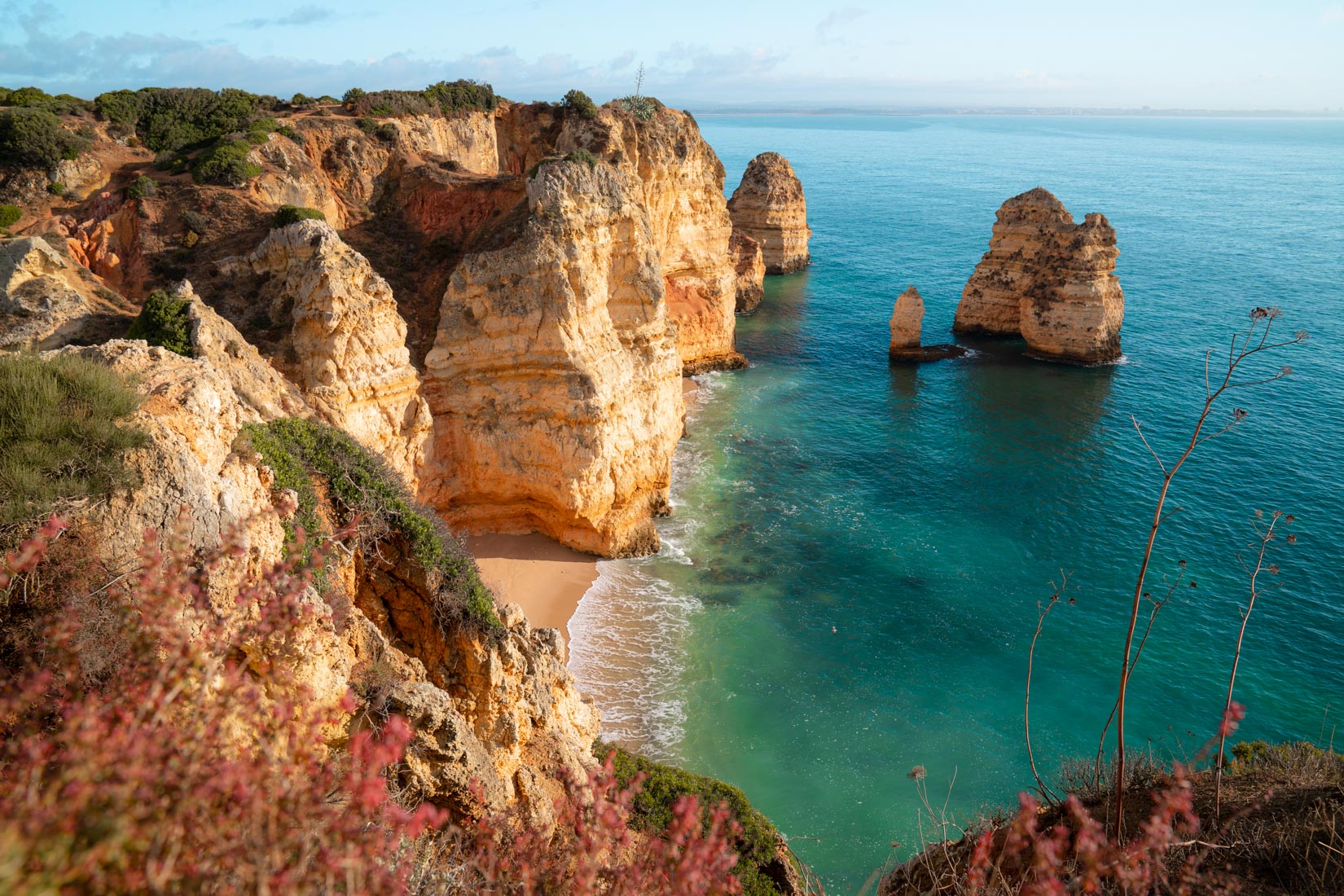 4. Pack light.
Packing light is not only a way to reduce your travel costs (don't check a big suitcase unless you really have to) but it also saves your back when you need to carry your cases all over the beautiful cobbled streets you'll find in Europe! A small cabin suitcase, or even better a backpack, is much easier to get around with! Don't worry about packing too little; by nature we overpack anyway, and most hostels and Airbnbs offer washing facilities!
5. Research all the different forms of transport.
There can be a lot of controversy when it comes to booking transport nowadays, due to the ever-worsening problem of climate change. Do you go for the quick, budget airline, or the longer, perhaps more expensive but much more environmentally-friendly bus or train option? You need to decide what your priorities are, including how much time you want to spend travelling and the budget you're on. Night trains are a great option for being able to take the train and save money on a night's accommodation! If you do fly, carbon offset your flight. See the carbon offsetting company I use here.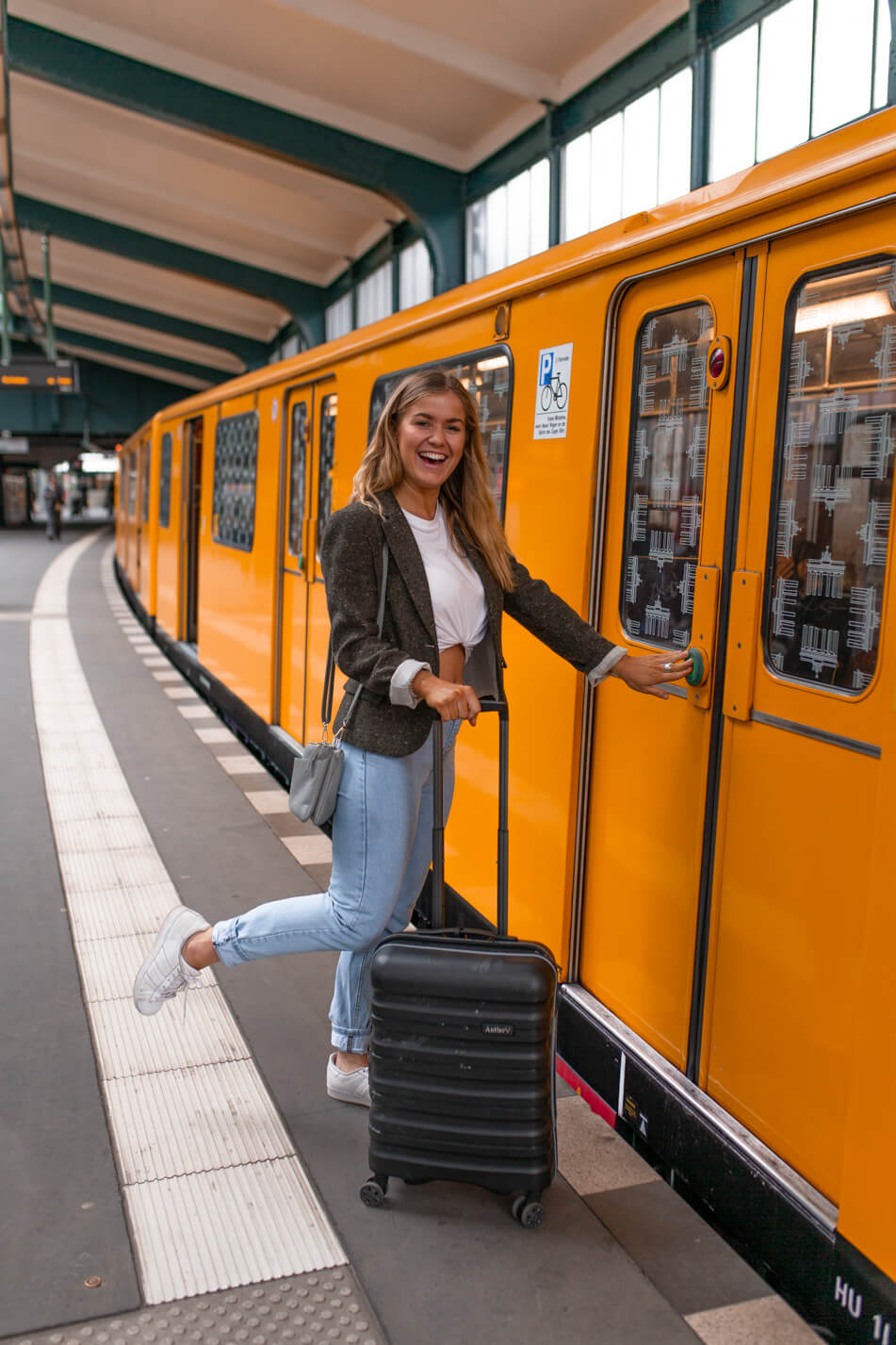 6. Learn the language.
When I go abroad, I always try to learn the following phrases in the local language:
Hello/goodbye
Good morning/afternoon/evening/night
Please/thank you
Do you speak English?
Can I have…?
water/tea/coffee etc. (whatever you usually order!)
Where is the…?
toilet/bathroom
No one is expecting you to be fluent, but a few phrases will really help you if you find yourself in a situation where the local cannot speak English. Also, I've found that most people really appreciate the effort of you trying to speak their local language! Memrise is a great app for starting your journey with language learning.
7. Spend more time in one place.
While it might be tempting to hit all the tourist hotspots and move onto another city the next day, Europe is really even more beautiful once you get to know her better. If you stay for a little while in one place, you'll have the chance to explore more, return to your favourite places, and get to know some of the locals a little better. There's nothing stopping you coming back to Europe another time to do the next city on your bucket list!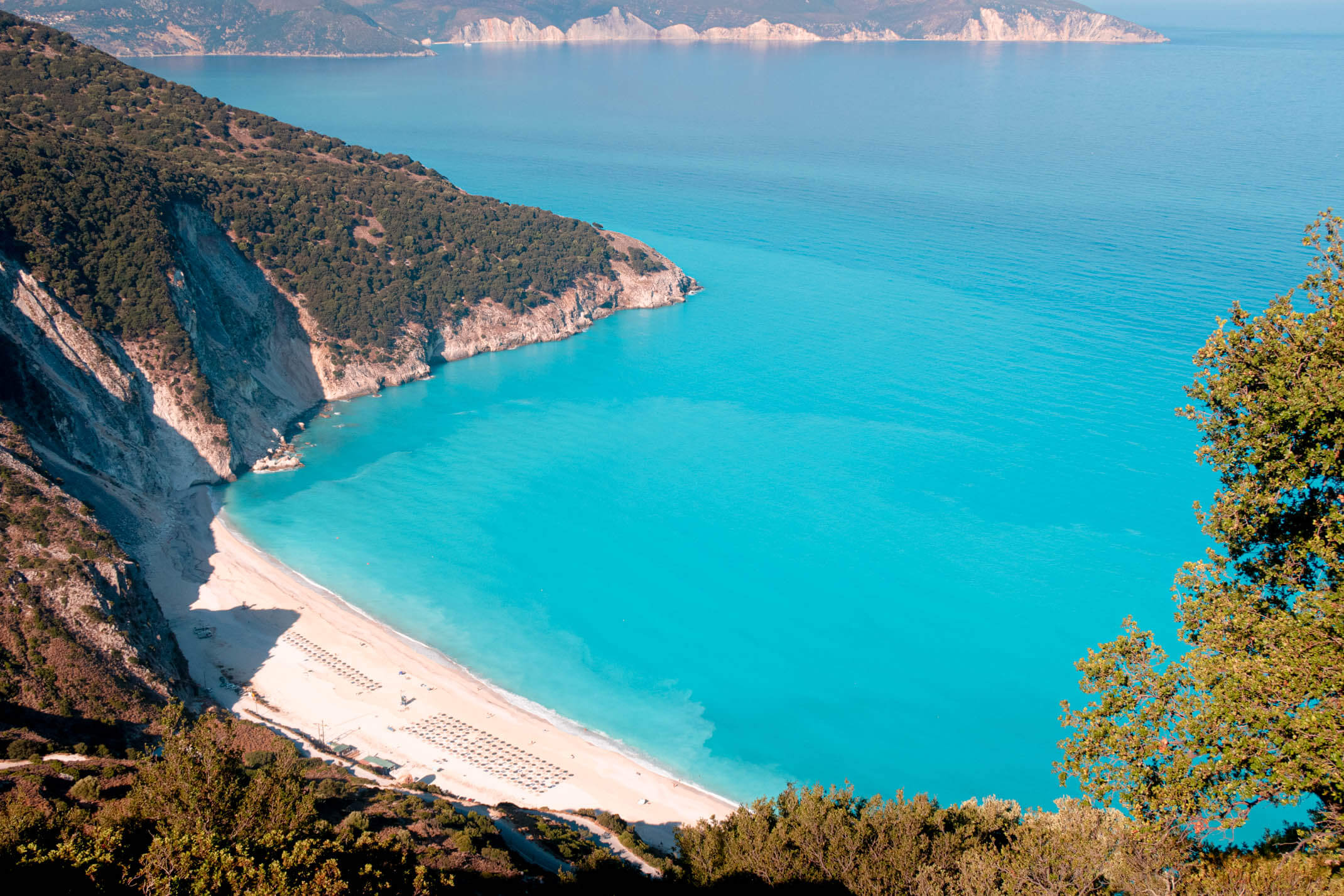 8. It's often cheaper to use an ATM than a Bureau d'Exchange.
Commission rates have sky-rocketed in recent years, so double check the exchange rates at the Bureau d'Exchange and compare them to what your bank would charge you at a foreign ATM. In my experience, it's cheaper to withdraw the money at your destination! Cards such as Monzo and Revolut are great because anyone can get one and they allow you to work with multiple currencies!
9. Get off the beaten path.
Once you've explored the main areas of a city, get off the beaten path and explore the surrounding areas. Quaint backstreets full of local eateries, bars and stores are home to wonderful adventures!
You can also get off the beaten path by choosing a quieter, hidden gem within Europe, rather than one of the major cities. Check out my bucket list of European hidden gems here.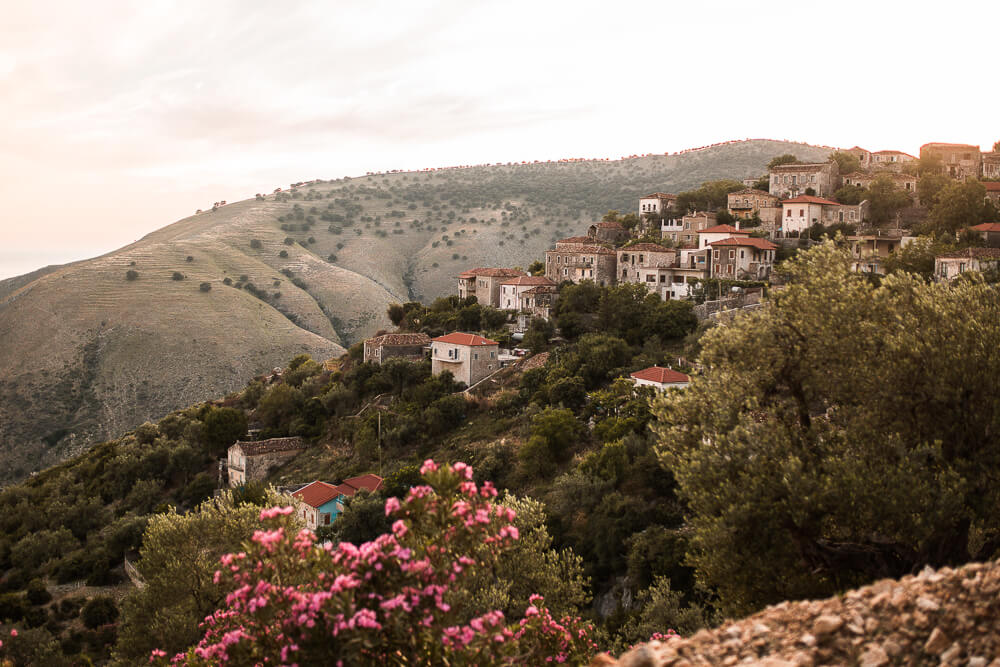 10. Do a city walking tour
If your destination has these (most cities do) then a walking tour is a great way to get to know the city and find your bearings. These tours are often advertised as free, but it is expected that you 'tip' the guide the amount that you think the tour was worth. If you're not sure, €10-20 per person is the norm, but it is up to you. You can also speak to the walking tour guide and get inside information from them, giving you even more top tips for travelling in Europe!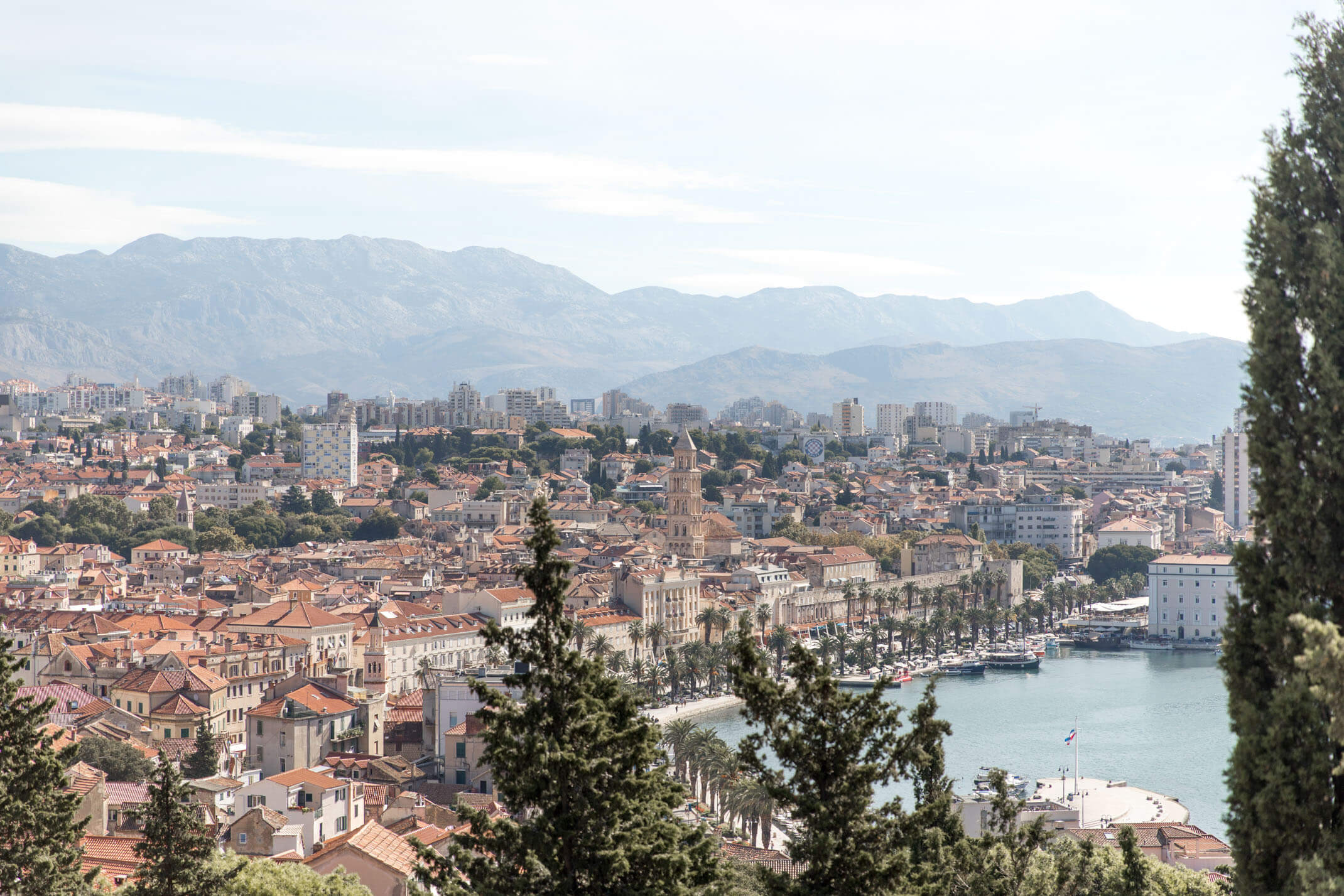 12. Wake up early.
I know not everyone is an early bird, but hear me out here… one of my top tips for travelling in Europe is to get up early. Why? Well, firstly because Europe is home to some of the most beautiful sunrises I've ever seen! But if you don't want to get up that early, then at least get up and out early enough to see the area you're staying in before everyone else ventures out. Early mornings are often the best time to get those Instagram shots because no one else is around. They're also the best time to add a bit of peace and tranquility to your trip, without the hustle and bustle. Finally, if you really want to go to a particular attraction, it's often best to get in the queue as early as you can, before everyone else, so you don't waste your time!
13. Pack comfortable shoes.
Most cities in Europe are very walkable so put some good shoes in your case as you'll be using them a lot! Travelling on foot is a great way to keep fit while you're travelling, and also a great way to see everything in the area at your own pace. Better than being stuck under ground on a crowded tube!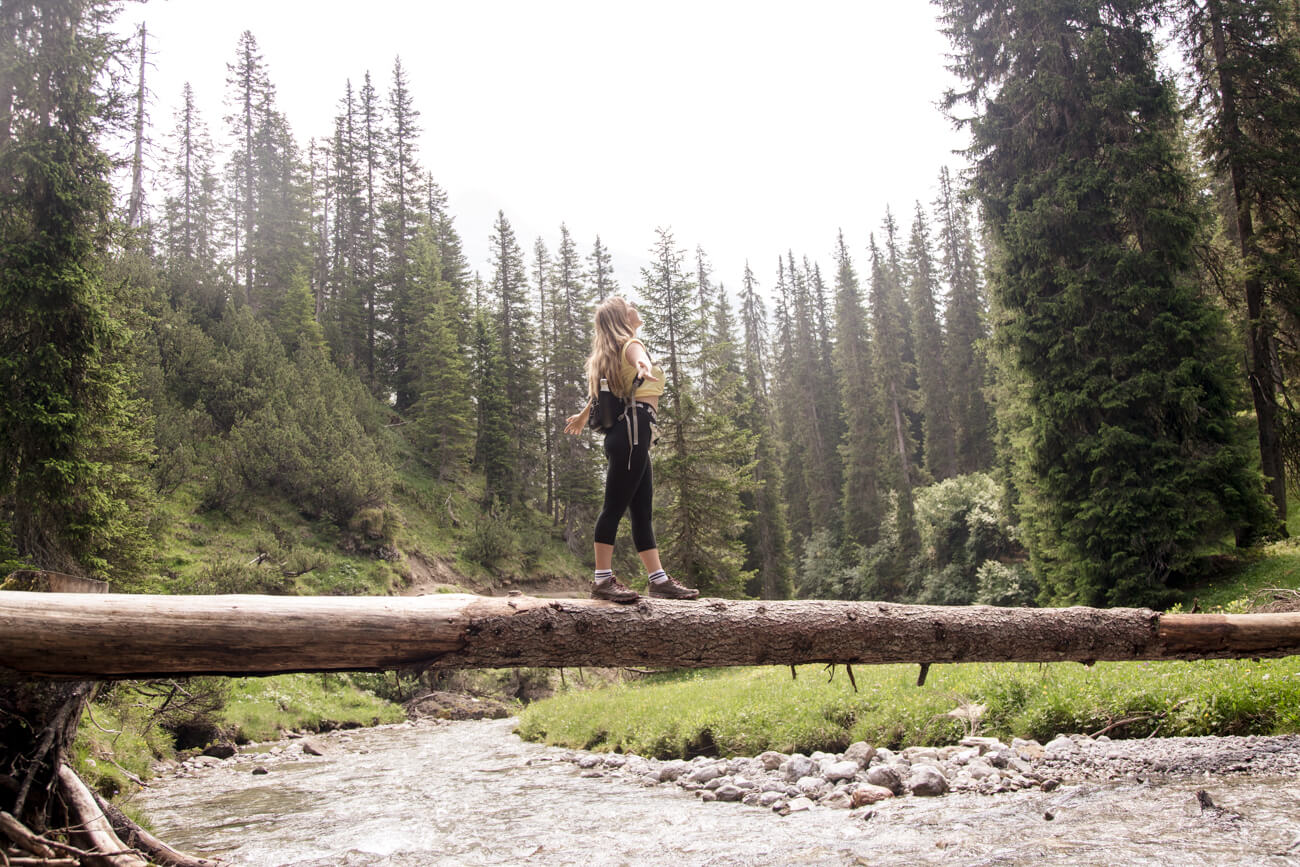 14. Choose your accommodation wisely.
You need to decide on your priorities here. Sometimes, it's better to save money and stay outside of the city centre. It's cheaper, you're away from the hustle and bustle, and you can just pop into the centre when you fancy.
However, it can be better to spend the extra money on a central location. If you're only visiting for a short time, you might be better spending your time and energy having fun sightseeing, rather than sitting on a metro or bus. AirBnbs and hostels are usually the cheapest way to get central accommodation!
15. Most of Europe drives on the right.
With the exception of the UK, Ireland, Cyprus, Malta and the British Crown Dependencies (Jersey, Guernsey, and the Isle of Man), Europe drives on the right. If you're planning on hiring a car, make sure you're familiar with the side of the road you'll be driving on! Also, check that your driving license is valid and that you have an International Driving Permit (IDP) if you need one.
16. Be aware of local customs, traditions and routines.
Watch the locals to see how they behave at religious monuments and places of worships, so that you know exactly what you need to cover or do before you go in (a good guide is to cover legs and shoulders as a minimum, but some places have specific rules to abide by).
It's also worth researching what local festivals are being held in the area around the time you visit. These are a great way to mingle and get to know the area, its locals and its traditions!
Another top tip for travelling in Europe is to remember that shops, restaurants and cafes often close for the afternoon (anywhere between 1400-1800, depending on where you are). Lunch time and family time is really important here, so make sure you're aware of these closures before you head out for the day.
17. Research 'free things to do' in your destination.
Europe has a multitude of things to offer even if you're on a budget. For example, via ferratas in France and Switzerland are free, and museums in London are free. Have a look at things to do in the area you want to explore and see what you can do on a low budget!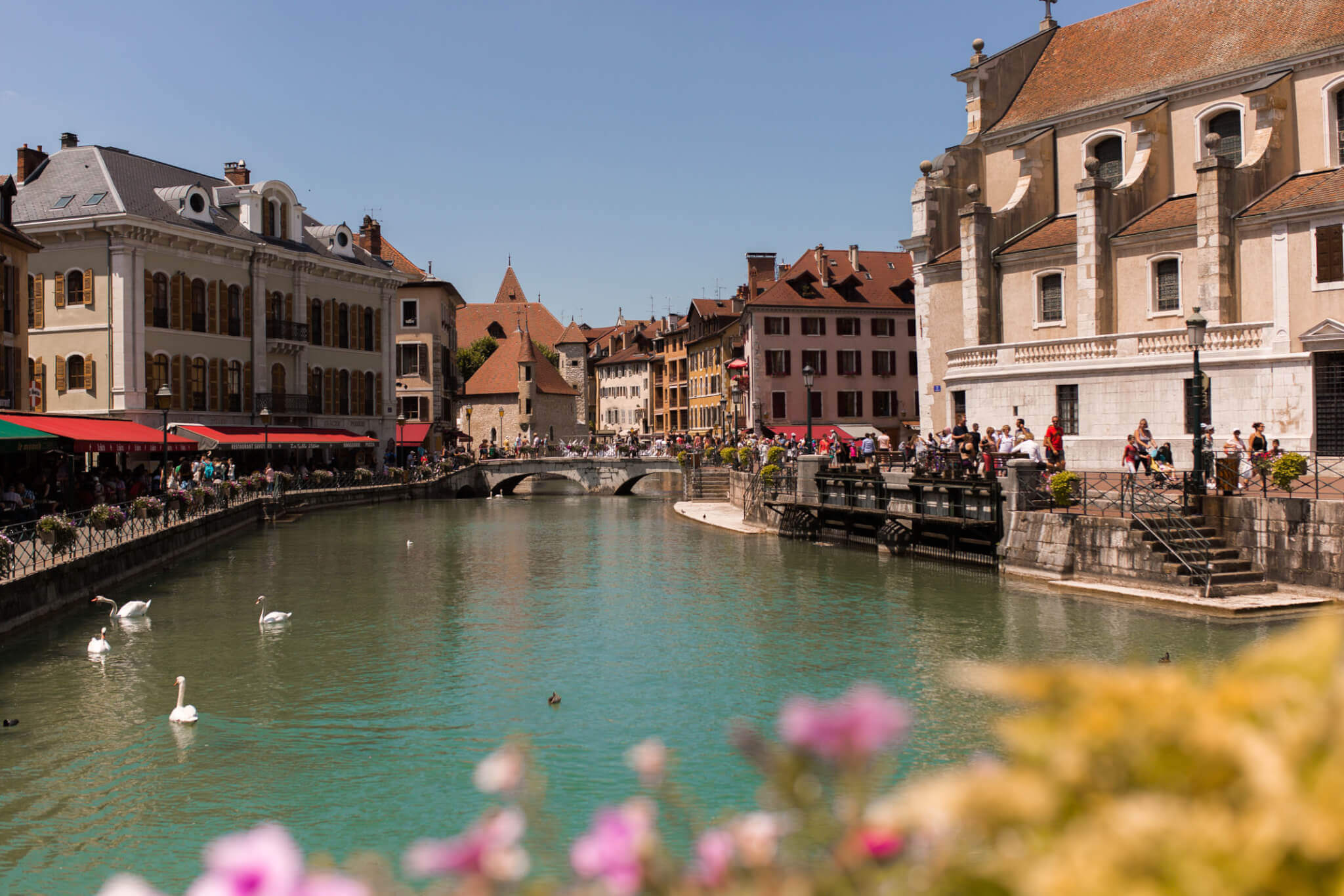 18. Try the local delicacies.
From the pizza, pasta and gelato in Italy, to the champagne in France and the paella in Spain… every region within every country has its own specialty. Make sure you try it, even if you aren't convinced you'll like it, as you might never get to try it again!
19. Talk to the locals.
A great way of getting tips for travelling in Europe is to speak to the locals themselves! They have the best knowledge of their local area, so when you grab a coffee or buy a ticket for an attraction, see if they're up for a chat and what you can discover!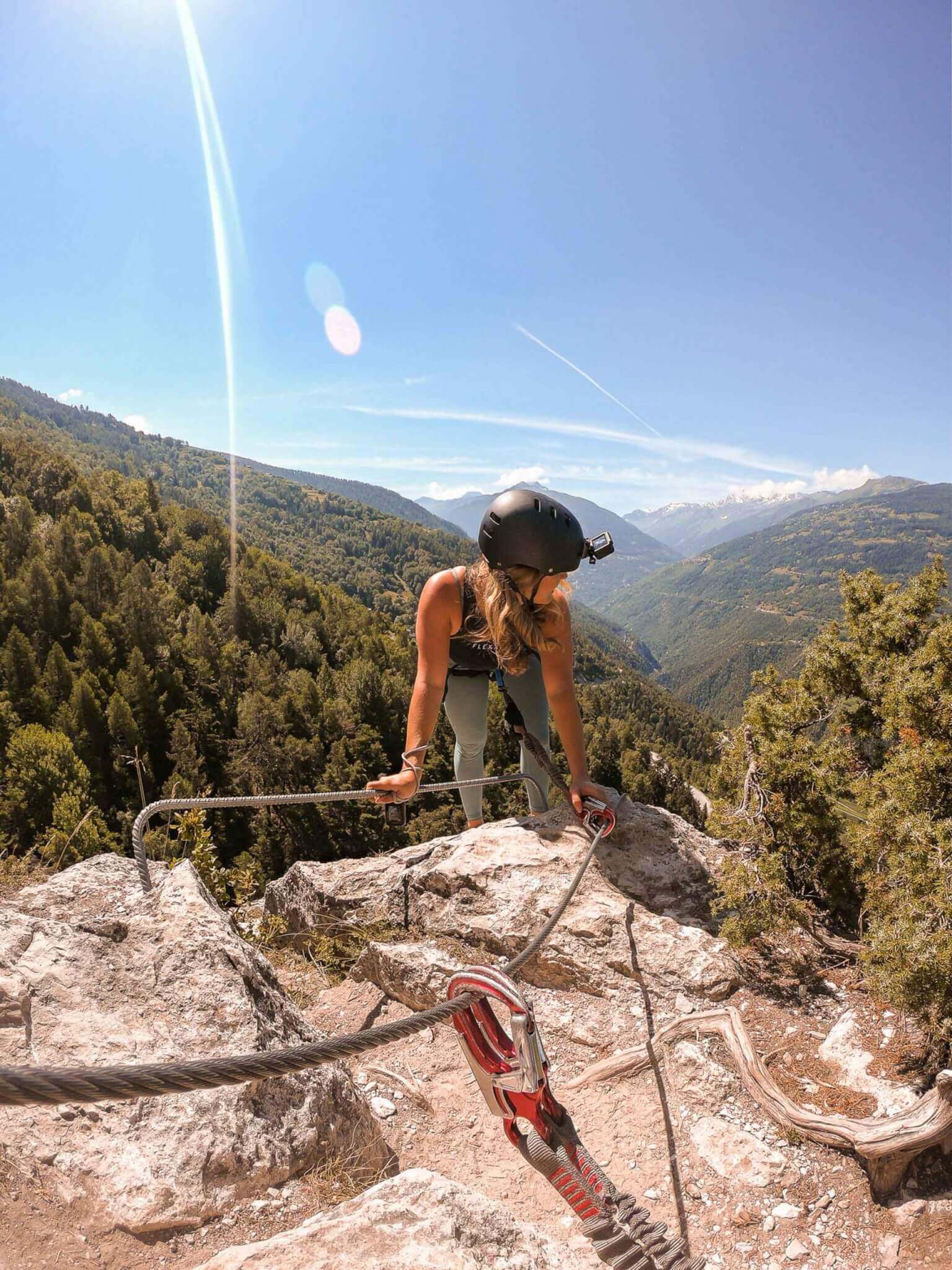 20. Shop local at smaller businesses.
Smaller, family-run businesses on side streets tend to get forgotten about over the bigger, all-lights-flashing, 'showy off' places on the main street. Head to those smaller shops, smaller cafes and smaller restaurants. The prices are often lower and the quality is often better!
21. Factor some down time into your itinerary.
Not every day of your trip needs to be jam-packed. Allow yourself some downtime. Wander round the backstreets aimlessly for a few hours. Sit in a local cafe with your favourite book. Give yourself the time and space to mentally calm down and relax.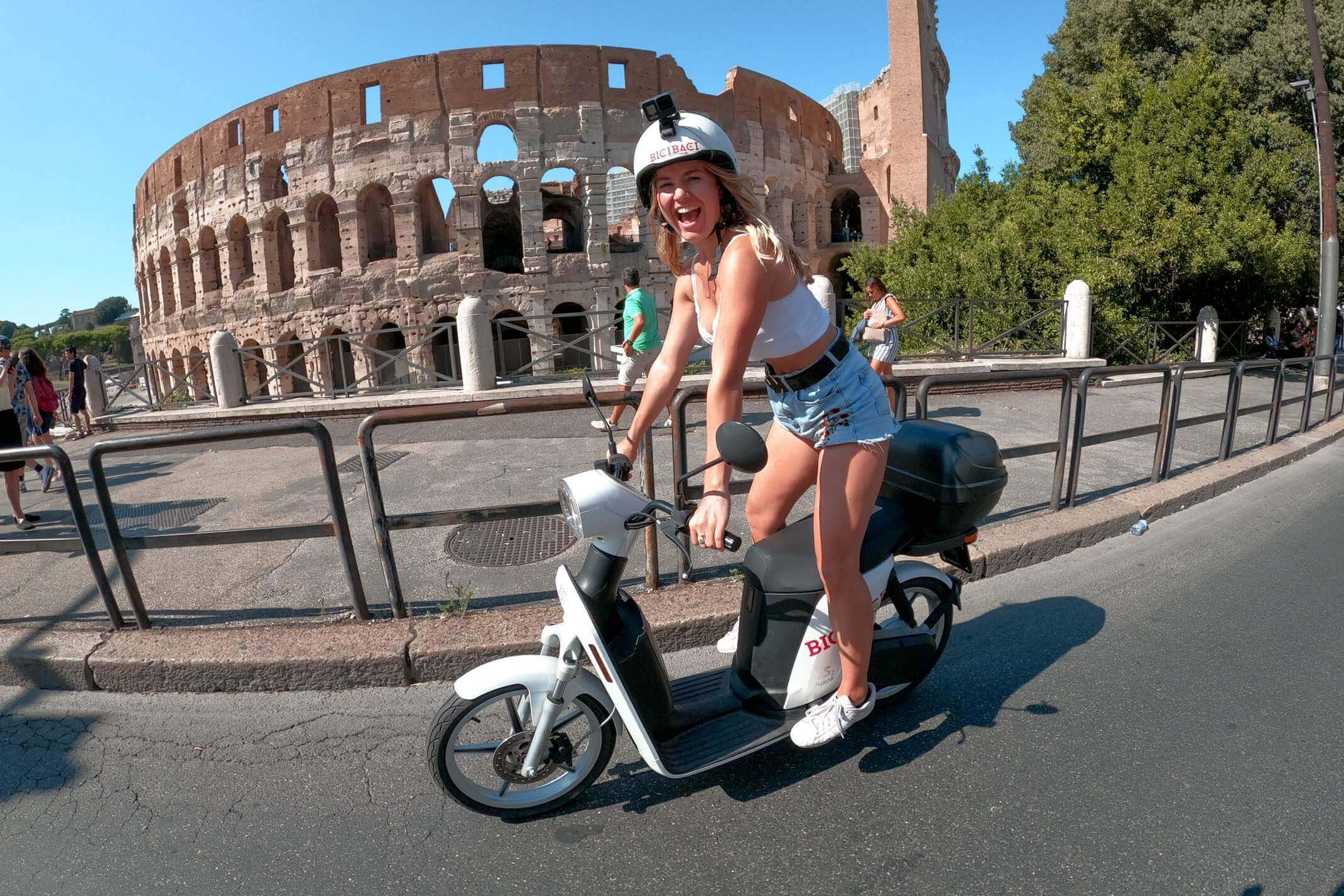 22. Book your next trip!
It'll only be a matter of time before you want to visit Europe again. It's captured my heart, and I can guarantee it'll win you over too!
Have you got any tips for travelling in Europe?
Where are your favourite places in Europe? Any Europe travel tips you'd add? I'd love to know!
Love as always and happy adventuring,
Did you find this post helpful? I'd love you to share it for me.
I can't do this without you.
Pin and save this blog post for later…