Europe, what a beauty you are. A melting pot of culture right on the doorstep of the UK (lucky us!), but still accessible from further afield due to the high number of international airports across the continent. Europe has a real mix of something for everyone: romantic weekends away, fast-paced city breaks, lazy holidays on the beach, active adventures in the mountains, and plenty of cheap places to visit in Europe if you're on a budget. If you're looking for the best, cheapest places to visit in Europe, then this is the post for you.
Travelling is such a wonderful opportunity, and being able to travel on a budget makes it more accessible to people. Also, if you spend less on one adventure, you have money to spend on another. Budget travel doesn't have to be any less fun either. There are cheap places to travel to all over the world, including plenty of places to travel on a budget in Europe. There are lots of ways to save money when you're travelling, from planning your travel budget carefully before you leave, considering backpacking and car-sharing, through to the choices you make (e.g. food) when you are on your trip.
I do believe that everywhere in the world can be travelled on a budget. Honestly, there are free things to do in London, cheap things to do in Vienna, and budget-friendly things to do in Copenhagen (all capital cities within some of the most expensive countries in Europe)! But, being frank, it's much easier to visit certain places on a very low budget than others. And I want you to know that the cost of visiting there, their 'financial value', doesn't take away from their value in terms of the beauty or adventure on offer there, not one bit.
And honestly, some of the cheapest places to visit in Europe are actually the most beautiful. You don't have to sacrifice quality here when choosing a cheap place to visit in Europe.
I love the hustle and bustle of London, the romance of Paris, and the mountains of Switzerland – they are up there a the top of most bucket lists but they are also the locations that can end up draining your budget very quickly.
I hope this blog post inspires you to travel in Europe, even if you're travelling on a budget, by sharing some of the cheapest places to visit in Europe in 2022.
Other budget travel blog posts you may like: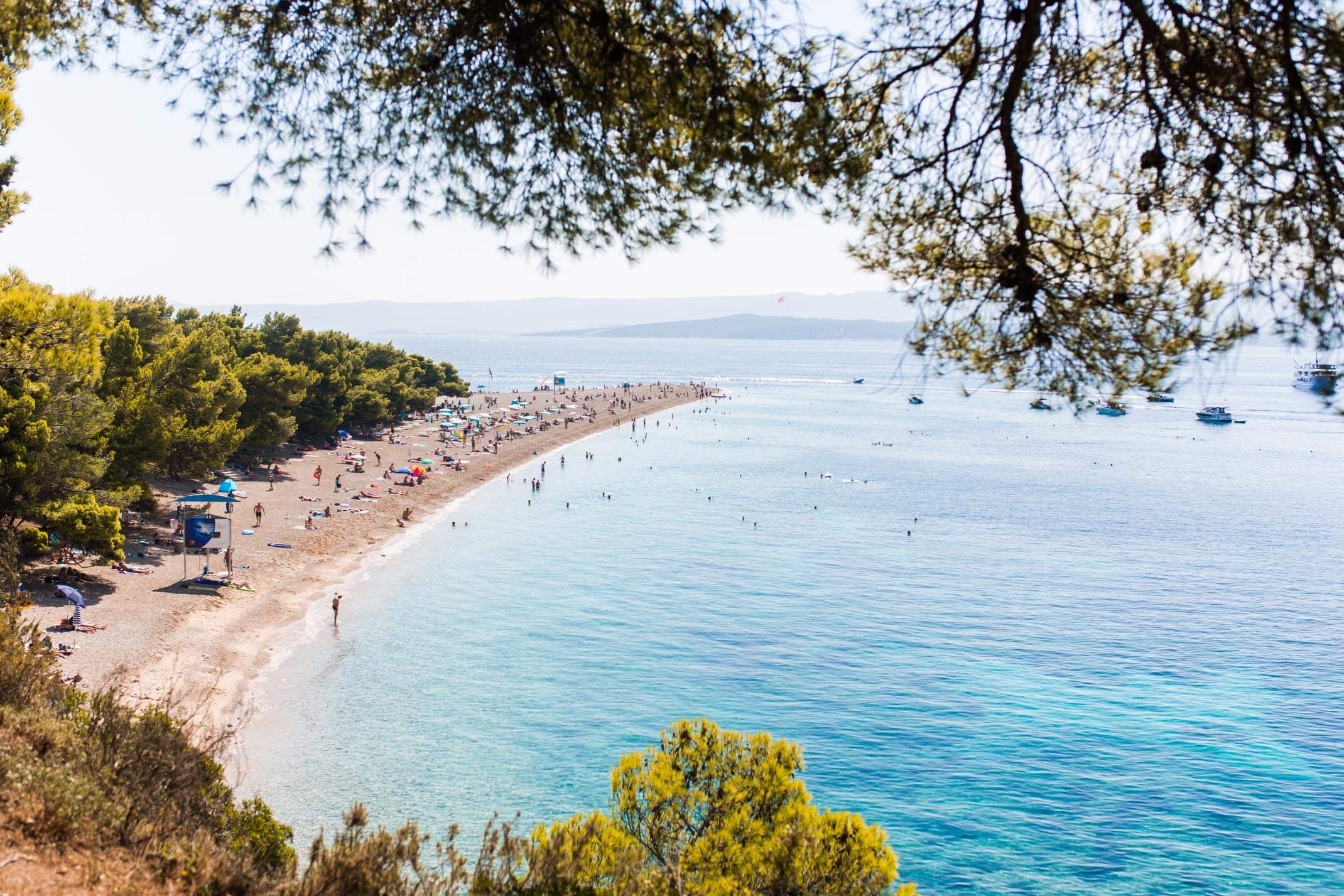 Another bonus to visiting one of these cheap places in Europe, is that they're very often less busy. It can often feel like you are 'discovering' this place for the first time. Trust me, nothing beats that feeling.
Now, before we look at destinations…
I have three top tips for those of you looking for a cheap place to visit in Europe…
1. Travel off season (no school holidays!)
If you have the luxury of a bit more flexibility in terms of when you travel, avoid school holidays and peak summer season! Europe is so much cheaper in shoulder season, and even cheaper still off season. Spring (March-May) and early autumn (September/October) are still sunny in Europe, and if you like the cold, aim for November or January.
2. Avoid the Eurozone.
Countries that joined the euro are typically more expensive than those that retained their own currency.
Speaking of currency, wherever you travel, it's often cheaper to withdraw your money from an ATM abroad than it is to use a bureau d'exchange. Count the pennies, save the pounds!
3. Avoid capital city centres.
Capital cities tend to be the most expensive area in the country. Unfortunately, they can be where all the life is! While all the places in this blog post will be much cheaper than the likes of London, even the capital cities, if you want a really cheap weekend away in Europe, avoid capitals altogether. Of course, there are a few exceptions, but as a general rule, try a quieter, less touristy town with a more local feel. If you're insistent on visiting the capital and you want to save money, either a) stay in another town and visit the capital as a day trip, or b) if you want to spend the weekend in the capital, stay slightly out the centre in the suburbs.
One final note before we check out my list of cheap places to visit in Europe. This guide focuses on cheap places to visit once you've arrived, the cost 'on the ground'. These countries all have international airports with arrivals from all over, so getting there shouldn't be a problem, although how much you spend on your flights will depend on where you're coming from and when you travel. Don't forget any visas you might need too.
So, without further ado, and in no particular order…
Here are 21 cheap places to visit in Europe…
1. Croatia
One of my favourite countries in Europe, somewhere I've been multiple times and you can guarantee that I'll be back as soon as I can. There's something about the crystal clear waters, stunning architecture, fragrant lavender and fresh seafood that draws me back to Croatia every time.
For a cheap stay in Croatia, avoid Dubrovnik. Try visiting backpacker hotspots Zadar, Zagreb or Split instead.
2. Czechia
Although prices have gone up in recent years, Czechia is still very cheap when it compared to the likes of the UK. Prague city centre is a bit of a tourist trap so be careful where you eat there (it can be significantly cheaper to explore the suburbs instead!). I'd also love to explore Brno and the nearby Moravian wine country, as well as the spa town of Karlovy Va
3. Romania
Castles, mountains, forests, and the largest population of brown bears in Europe… Romania sounds like somewhere from a fairy tale. And let's not forget the story of Dracula! If you want to hang out with the vampires, put Transylvania on your bucket list now! Bucharest is another affordable European capital, and the city of Timisoara also looks like it would be a great weekend away. For a nature filled weekend, head to the coast and stay near the Danube delta.
4. Hungary
Hungary is a great place to start if you're looking for a cheap place to visit in Europe! The accommodation, food and transport are all extremely affordable, even in Budapest, the capital, which is a great, cheap city to visit in Europe. Hungary is also home to Europe's largest lake, Lake Balaton, if you're looking for a nature holiday.
5. Poland
A really underrated place to visit in Europe! Some of the most beautiful countryside I've ever seen, cheap beer and vodka, and great food! Trying pierogi must be on your Poland bucket list! Warsaw and Krakow are affordable cities, but for an even cheaper weekend away in Europe try the cities of Poznań, Wrocław or Gdańsk.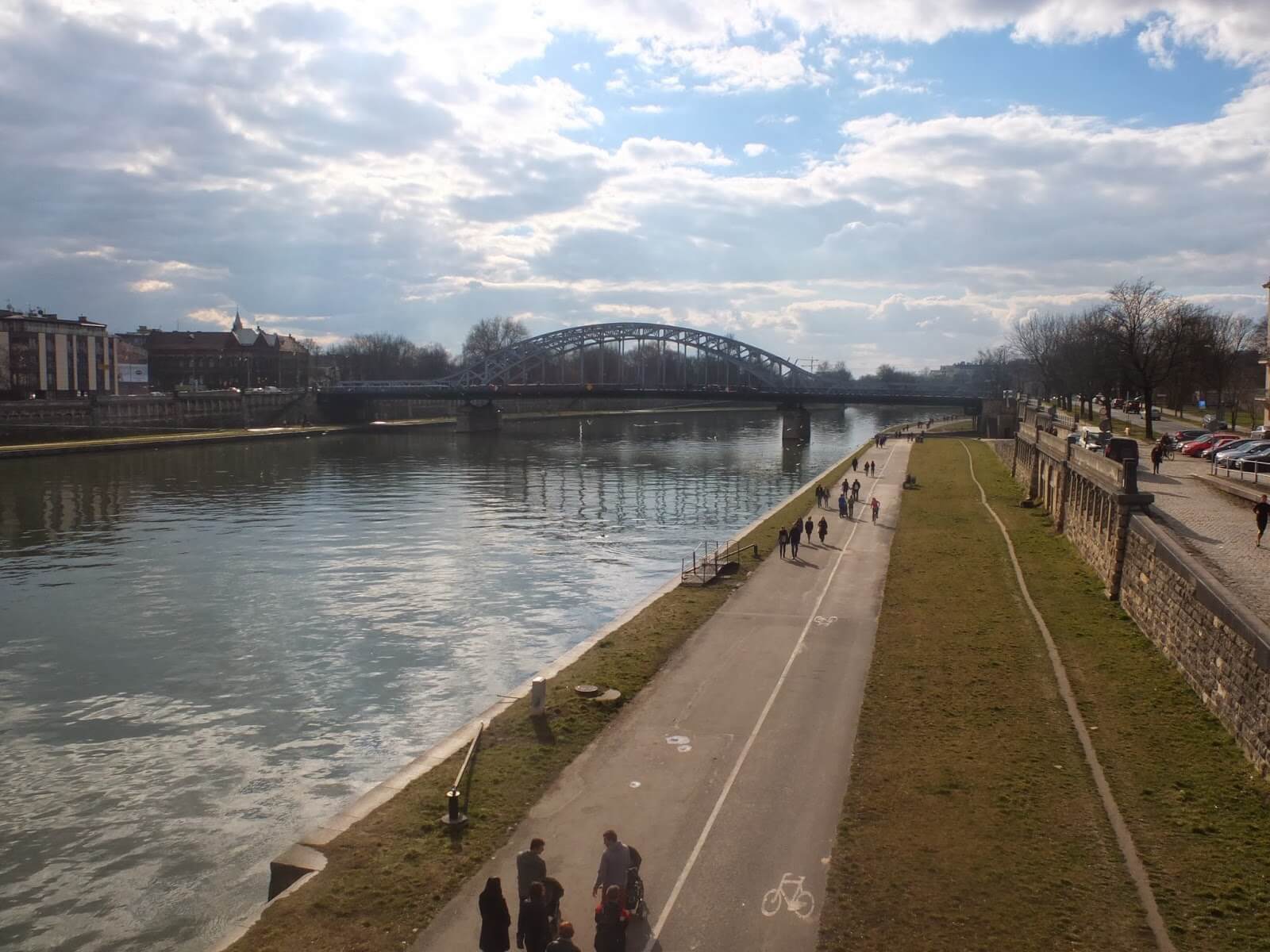 6. Bulgaria
Said to be the cheapest country in Europe, I couldn't leave Bulgaria off this list of cheap places to visit. With beautiful beach towns on the Black Sea coast line, epic hiking trails in the mountains, a rich cultural history, a weekend in Sofia or a beach holiday in Zarna sounds just like what the doctor ordered!
7. Moldova
As the least visited country in Europe, you really can discover Moldova for yourself. It's full of history and beautiful architecture, and really is underrated, untouched, and undiscovered. The local cuisine and gorgeous wine also come with a low price tag, making it a great European destination for anyone on a budget! Moldova's capital, Chisinau, is very affordable, and I'd love to visit the waterfalls in Saharna one day!
8. Montenegro
Beautiful hiking, endless crystal clear waters, fresh seafood… this tiny country has so much to offer! Visit Montenegro if you want a less busy, less crowded, cheaper holiday with a similar experience to Croatia. You won't regret it!
9. Serbia
Serbia is a well-kept secret, and also one of the cheapest places to visit in Europe. Think upbeat city life, gorgeous lakes and stunning mountain views, all for a tiny price tag. The capital, Belgrade, is one of Europe's most affordable cities, and I'd also love to visit Novi Sad, Devil's Town (Đavolja Varoš) and all the National Parks!
10. Estonia
When I last visited Estonia, it was part of a trip with Princess Cruises, seeing six cities in seven days (check out the adventure here). Admittedly, going on a cruise is not the cheapest way to travel, but if you head to Estonia independently, it's very affordable! I loved the charm that Tallinn had, and I'd love to explore more of the city another time, as well as the national parks and islands Estonia has to offer.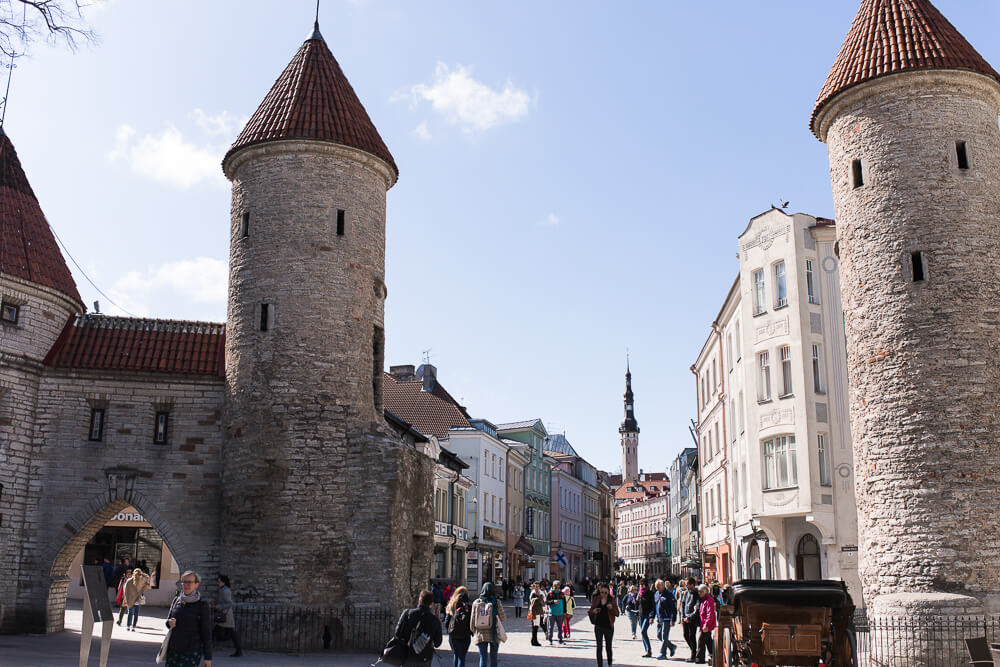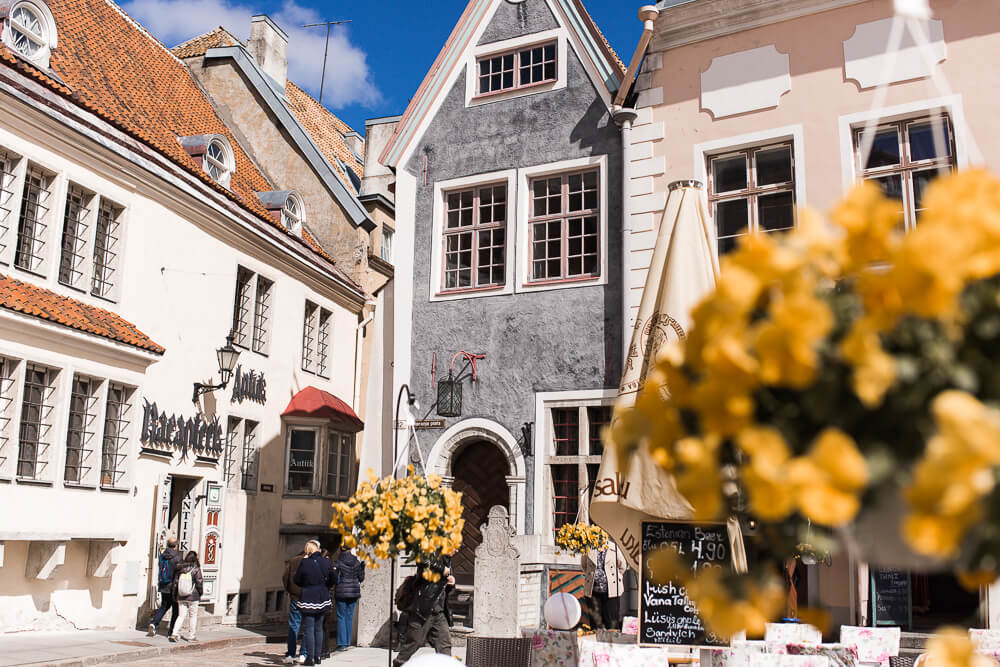 11. Macedonia
Macedonia is yet another underrated, cheap place to visit in Europe. I'd absolutely love to go to Macedonia for a weekend full of active adventure: everything from cycling, hiking and swimming through to rock climbing, caving, kayaking, paragliding and even skiing (depending on the season, obviously!). Skopje is the capital and is a cheap, up and coming city if you're looking for more of a city break.
12. Ukraine
Most people haven't got Ukraine at the top of their travel bucket lists, but if you're looking for cheap places to visit in Europe, Ukraine should be one of them! Kyiv is considered one of Europe's cheapest capital cities, and it's also famous for its beautiful nature. I'm adding the sleepy spa town of Myrhorod on the Khorol River to my bucket list now. Lush woodlands, naturally healing saltwater, and horse riding… bliss.
13. Bosnia and Herzegovina
Bosnia and Herzegovina is often overlooked for neighbouring Croatia, but it is beautiful in its own right. With its history, differing cultures, and natural beauty, as well as being very affordable, add Bosnia and Herzegovina to your list now! I'd love to go hiking or skiing in the Jahorina, Vlasic or Bjelasnica mountains here.
14. Albania
I think Albania is the country that has surprised me most, ever. It's absolutely beautiful. I didn't know anything about Albania before I left, but my 6-day road trip along the coastline is one of my favourite adventures to date. The Albanian Riviera is also famous for its growing music scene, so you could time your trip with an international music festival. When I next go to Albania, as well as revisiting the coastline, I'd love to see more of Tirana, and visit Theth National Park, the Ksamil Islands, Shkodra and Lake Koman. It's one of the best cheap places to visit in Europe and I am adamant that I will be back!
So, while I might have mentioned earlier that the cheapest places to visit in Europe are outside the Eurozone (and I still stand by this!), there is fun to be had on a budget within the Eurozone. Again, avoid the capitals for a cheaper trip!
15. Slovenia
Lake Bled… need I say more? Slovenia is only just becoming popular with tourists, so be sure to check out the famous Lake Bled and the city of Ljubljana before everyone else does! It's also a great place for adrenaline junkies. Home to the steepest zipline in the world (in Planica), you're sure to have a great time!
16. Slovakia
Hiking in the High Tatras is on my bucket list; it looks absolutely stunning! I've never been to Slovakia before, but from the research I've done, it's super affordable and amazingly beautiful. A skiing holiday in the Tatras, a city break in Bratislava or or a watersports adventure on the Danube would be really fun things to do in one of the best cheap places to visit in Europe!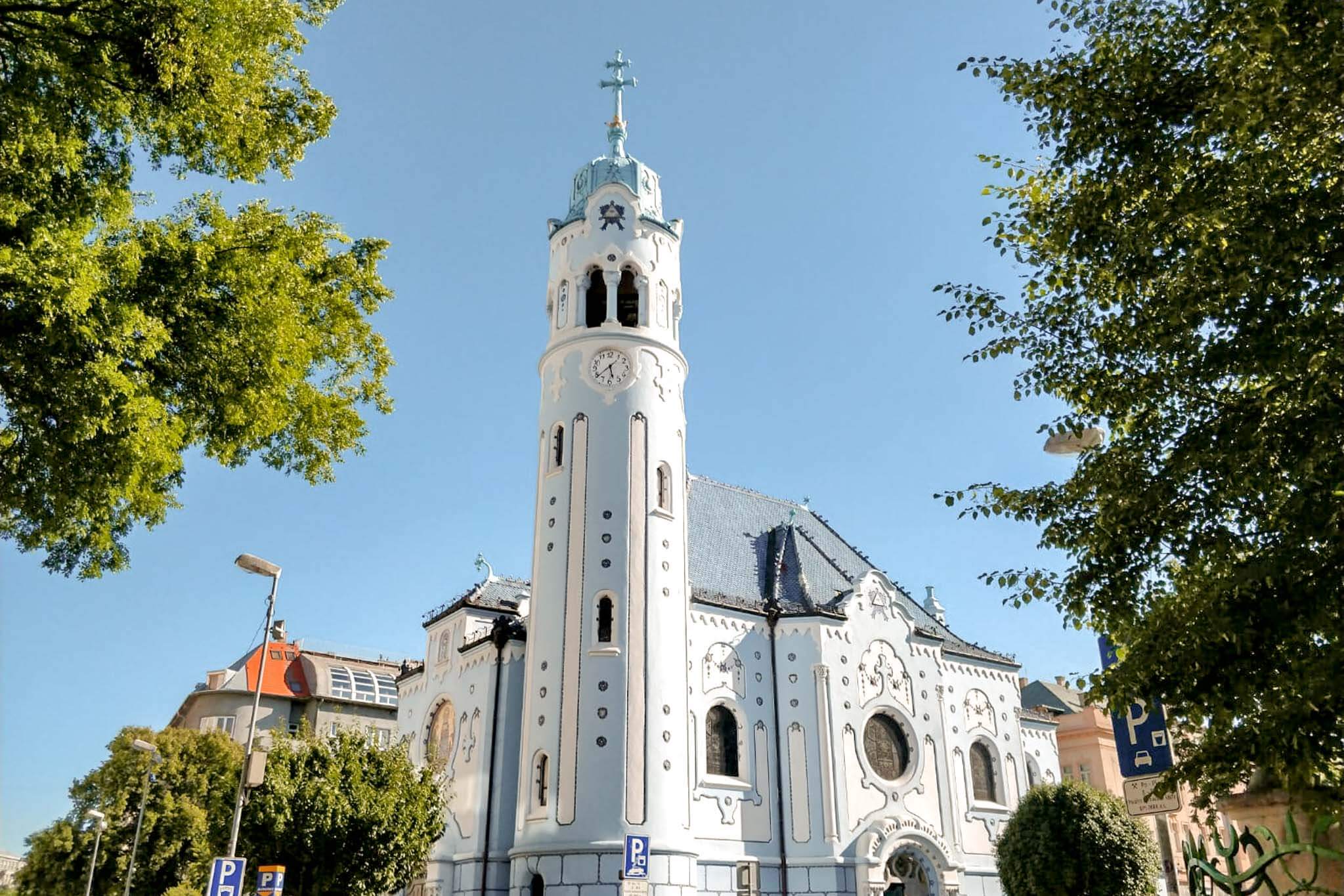 17. Latvia
A country blessed with 4 proper seasons, Latvia gives you the option to visit whenever you want, based on the weather you want! Vast forests, sandy beaches and ski resorts… whatever you want, Latvia's got it, and all without emptying your wallet! I'd love to do a little fairy tale tour through the forests, medieval villages and the castles… like a real princess!
It's hard to believe that with so much on offer that it's one of the best cheap places to visit in Europe!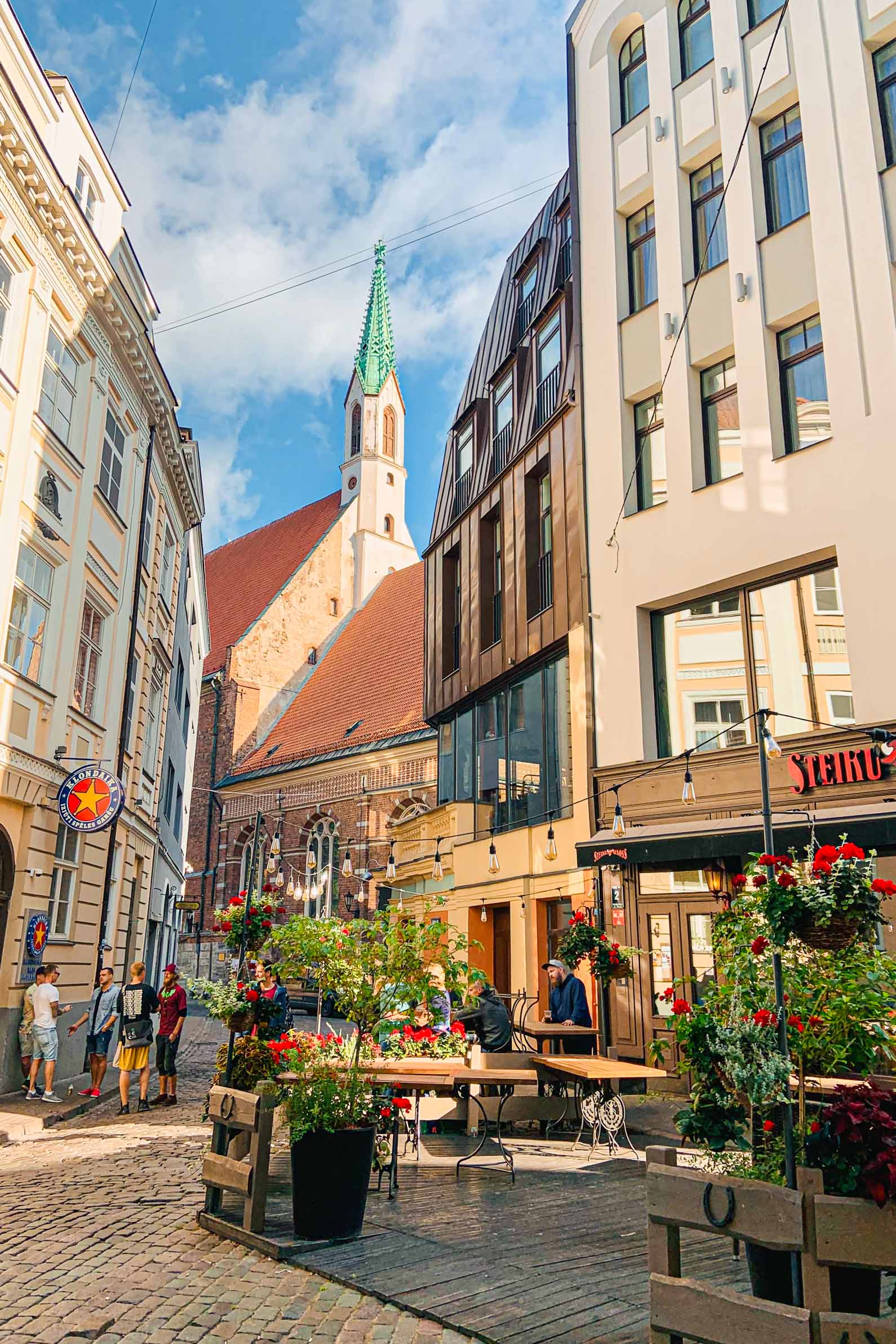 18. Greece
Who could say 'no' to the dreamy, turquoise waters that Greece is famous for? The Greek islands, in particular, can be a cheap place to visit in Europe, especially if you like a good beach holiday! Avoid touristy hotspots such as Athens, Santorini and Mykonos and head to one of the quieter resorts.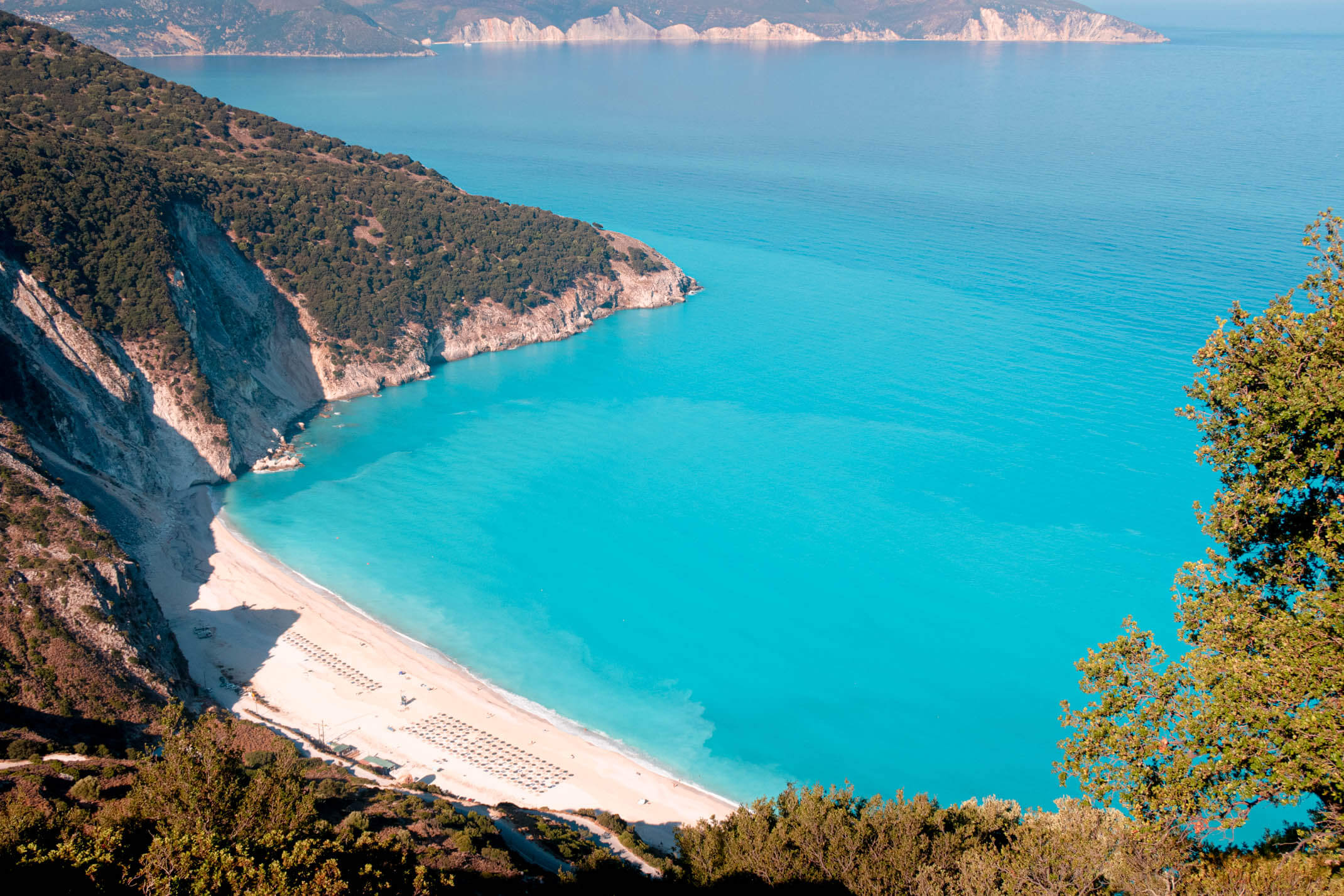 19. Spain
Tapas, churros, paella, good wine and heaps of sunshine can all be found in one of the cheapest places in Europe, amiga! Try off the beaten path destinations such Huelva and Cordoba for an extra cheap adventure filled time away!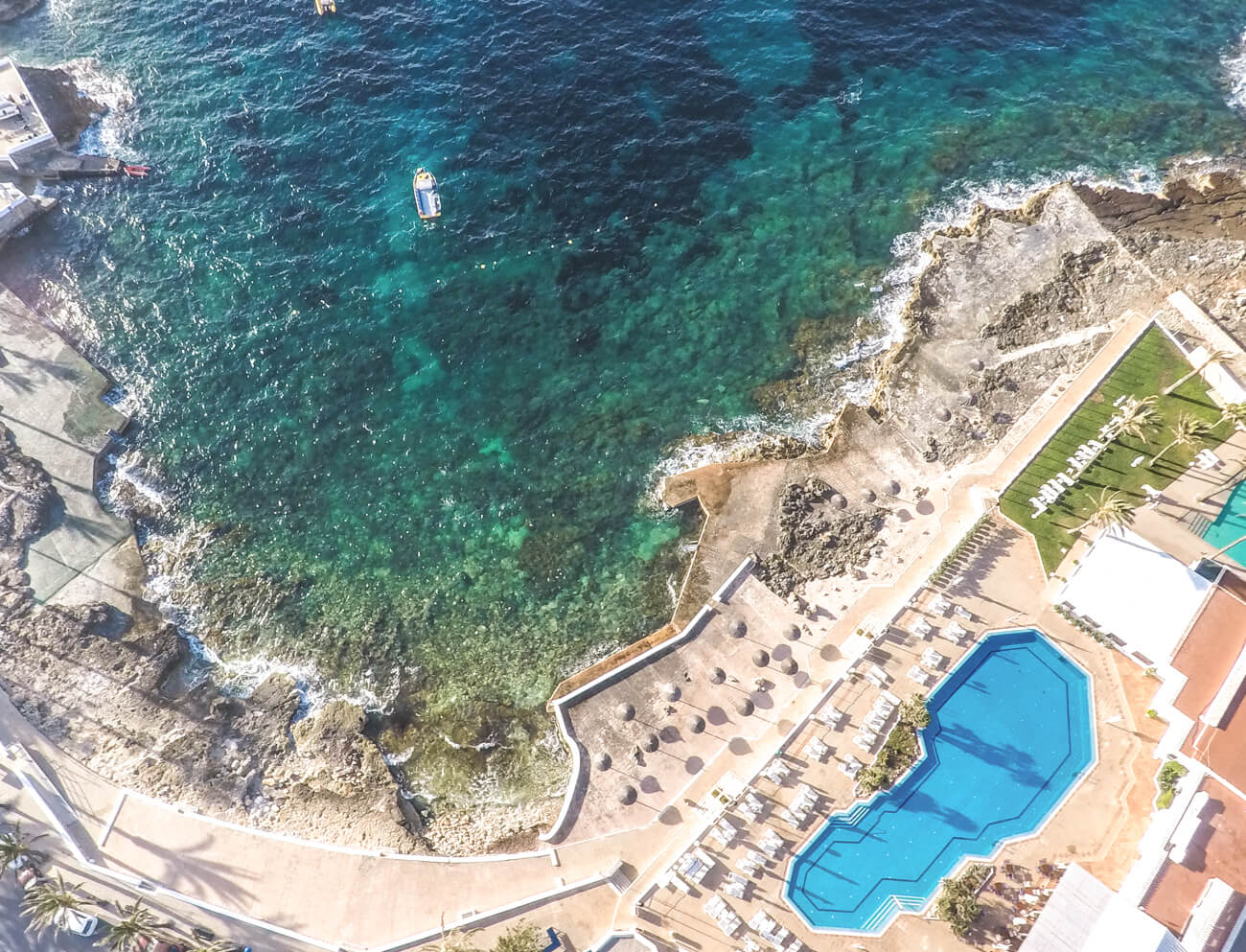 20. Italy
Beautiful Italy doesn't have to be expensive. Within the Eurozone, it's one of the cheapest places to visit in Europe. If you avoid the big cities and tourist hotspots like Rome, Milan and Venice and head further south to Puglia, Campania, Calabria or Sicily, you'll be in some of the most beautiful but also cheapest areas of the country!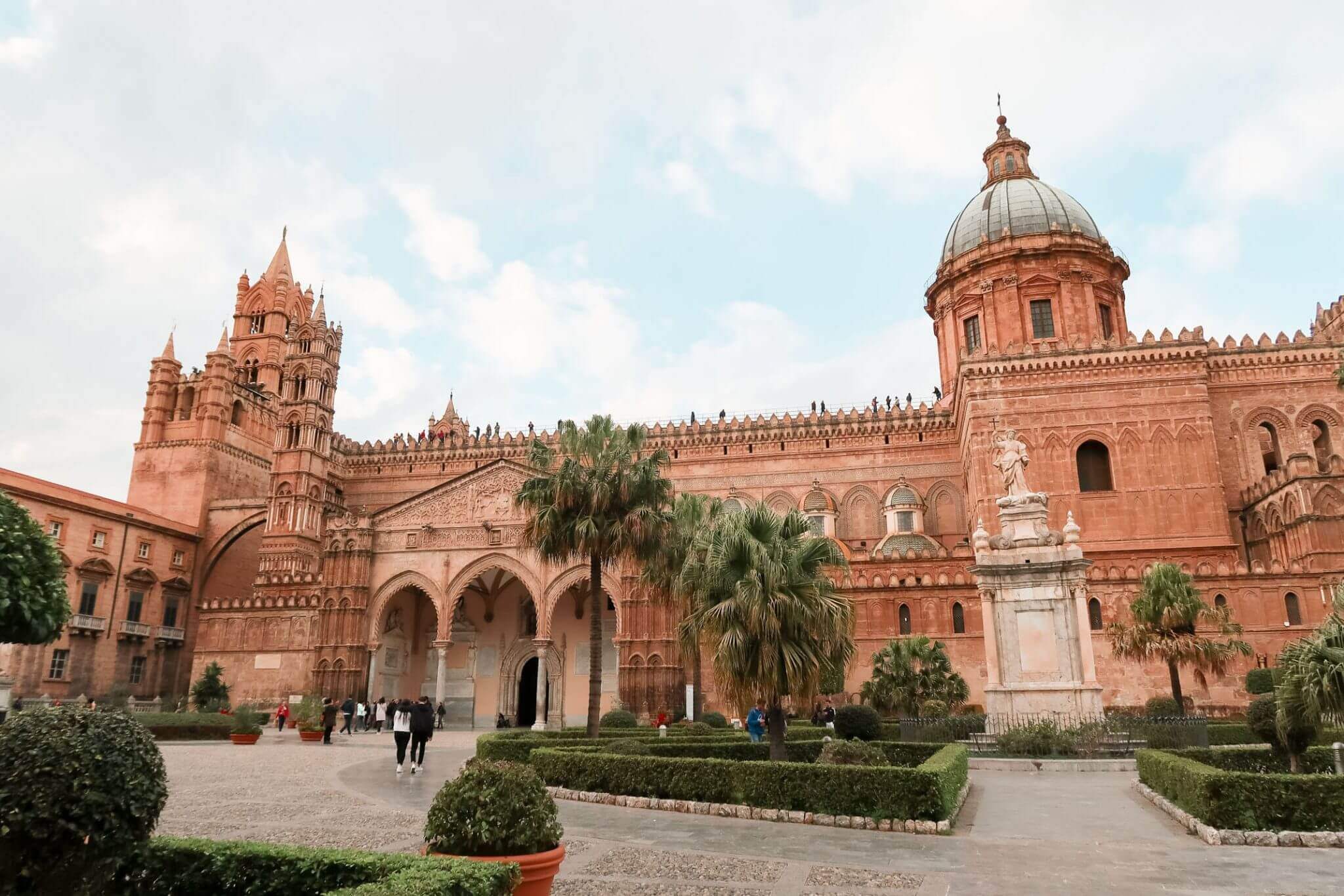 21. Portugal
As one of the cheapest places in Europe that uses the euro, Europe's surf haven can most certainly be visited on a budget! Lisbon is an affordable city, and the Algarve can be an affordable beach destination, but for a cheap city break try Porto, and for a cheap beach holiday try Portugal's western coastline.
Have you visited any cheap places in Europe?
Have you got any top tips for travelling in Europe on a budget? We'd love to know!
Love as always and happy adventuring…
Did you find this post helpful? I'd love you to share it for me.
I can't do this without you.
Pin and save this blog post for later…