If there's something we are known well for in England, it's the rain. And British weather is very changeable, so you should never visit London without your umbrella, because at some point you're guaranteed to visit London when it rains.
Fortunately, London is so magical that even if it's raining, you're bound to have a great time. There are a multitude of indoor things to do in London when it rains, from museums to experiences and more. There are indoor London markets to explore, London cocktail bars to cosy up in and plenty of places for a London afternoon tea. London doesn't have to be an expensive day out either; check out this list of free things to do in London.
Beyond all of these epic things to do in London, there are also plenty of other things to do in London on a cold, rainy day! Pick up your umbrella and get stuck into this London bucket list! Check out my complete guide to exploring London in winter here.
Here are 16 things to do in London when it rains…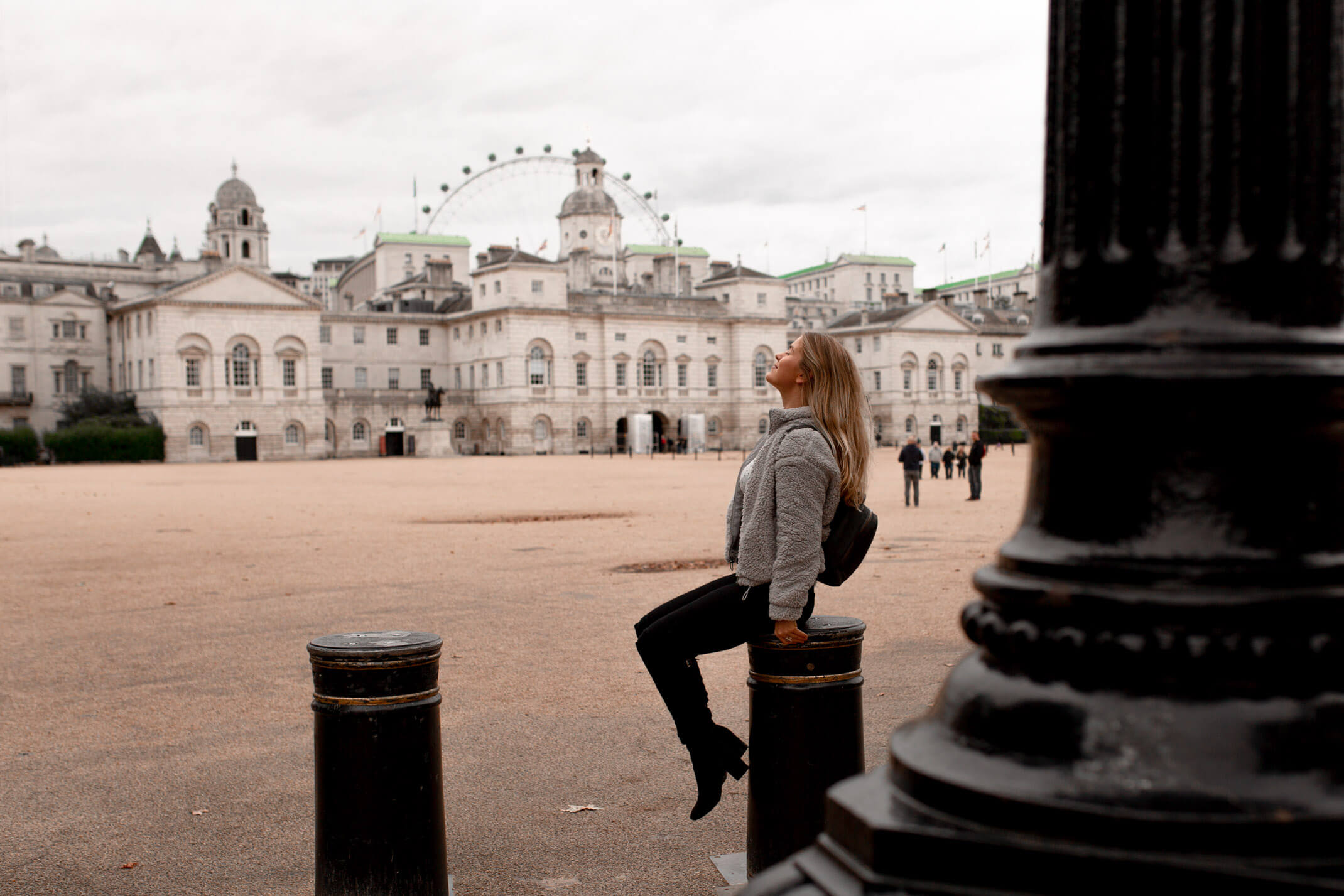 1. Visit an exhibition at a museum or gallery.
Escape the rain in London by immersing yourself in culture indoors! Learn about history, art, science or something else in one of London's best museums or art galleries. What's more, many of them are free! Check out more free things to do in London in this post.
My favourite museums in London include:
Natural History Museum
Museum of London
Victoria & Albert Museum
British Museum
Science Museum
Tower of London
My favourite galleries in London include:
National Gallery London
National Portrait Gallery
Tate Modern
Tate Britain
Photographer's Gallery, Soho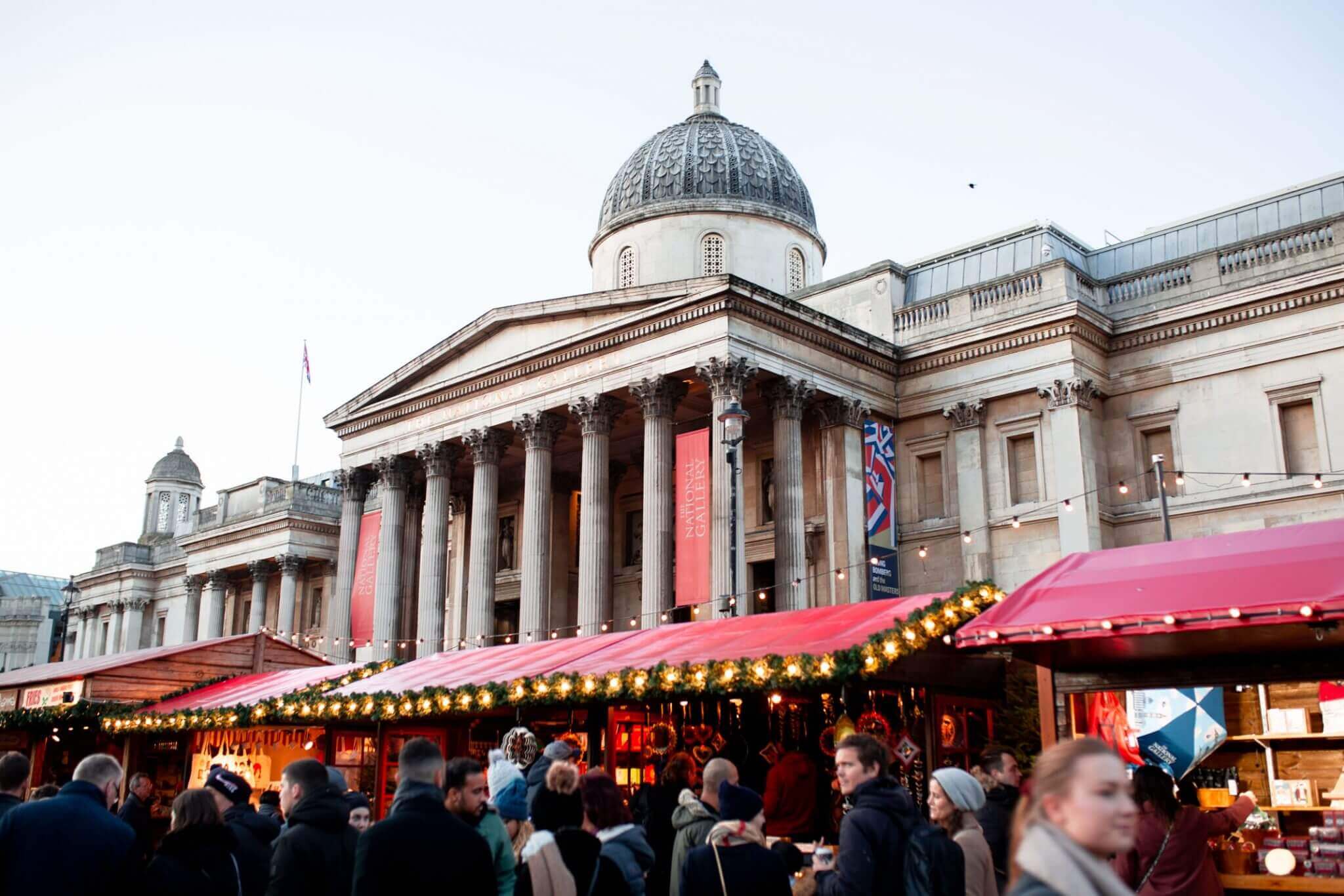 2. Browse the indoor markets.
I absolutely love taking in the colours, smells and personalities within the London markets. They make for a great day out (because they're free to enter, and full of amazing food!) and the indoor markets are a great way to escape the rain.
My favourite indoor markets in London include:
Greenwich Market
Camden Lock Market
Borough Market
Mercado Metropolitan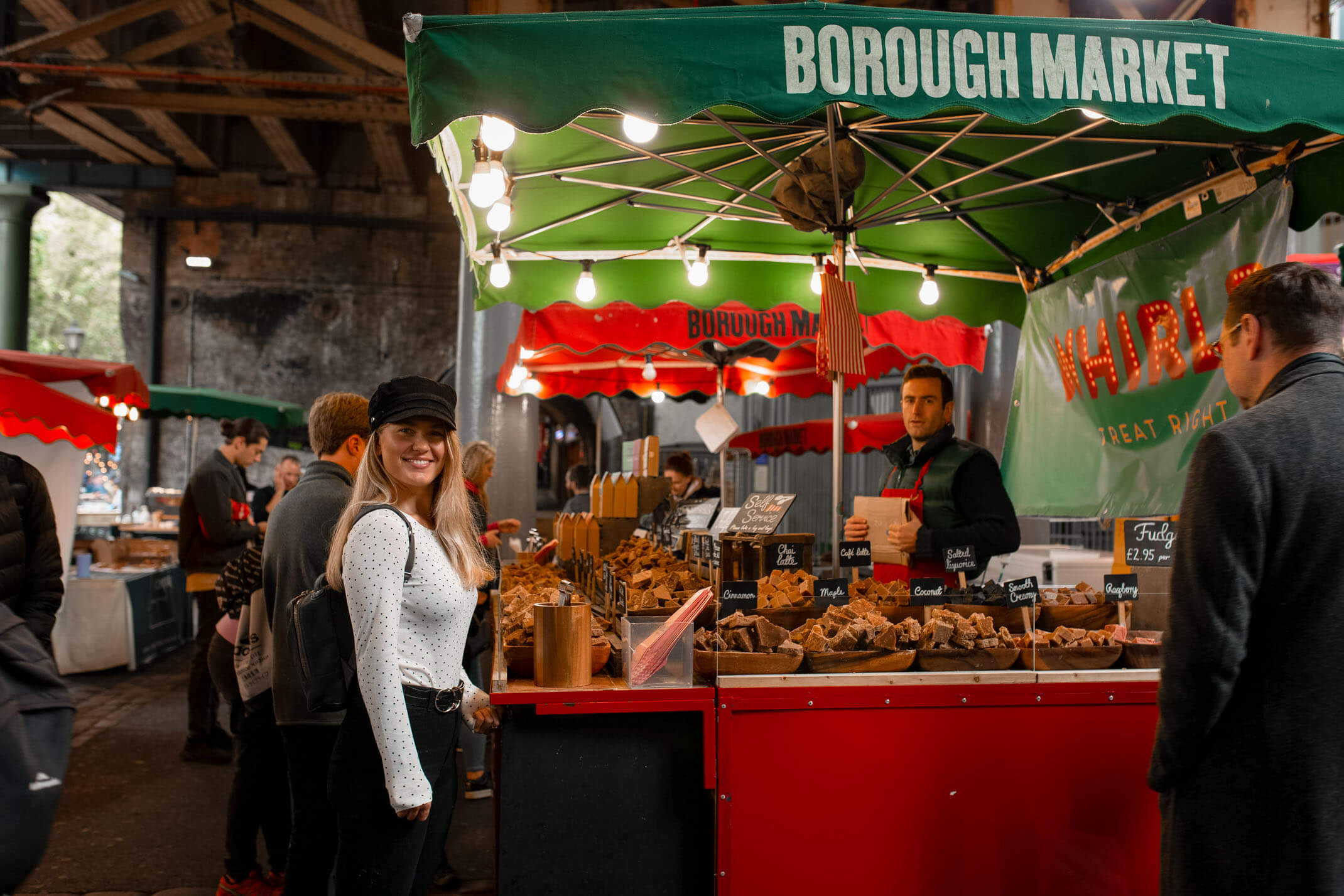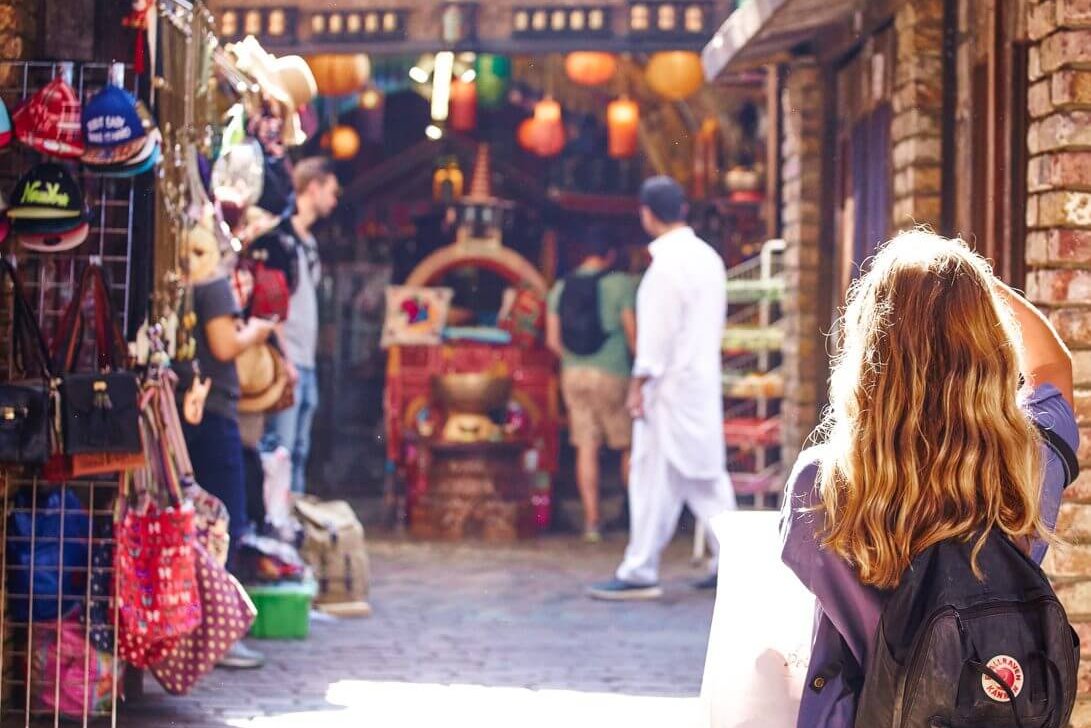 3. Appreciate nature indoors at Kew Gardens, Sky Garden or Barbican Conservatory.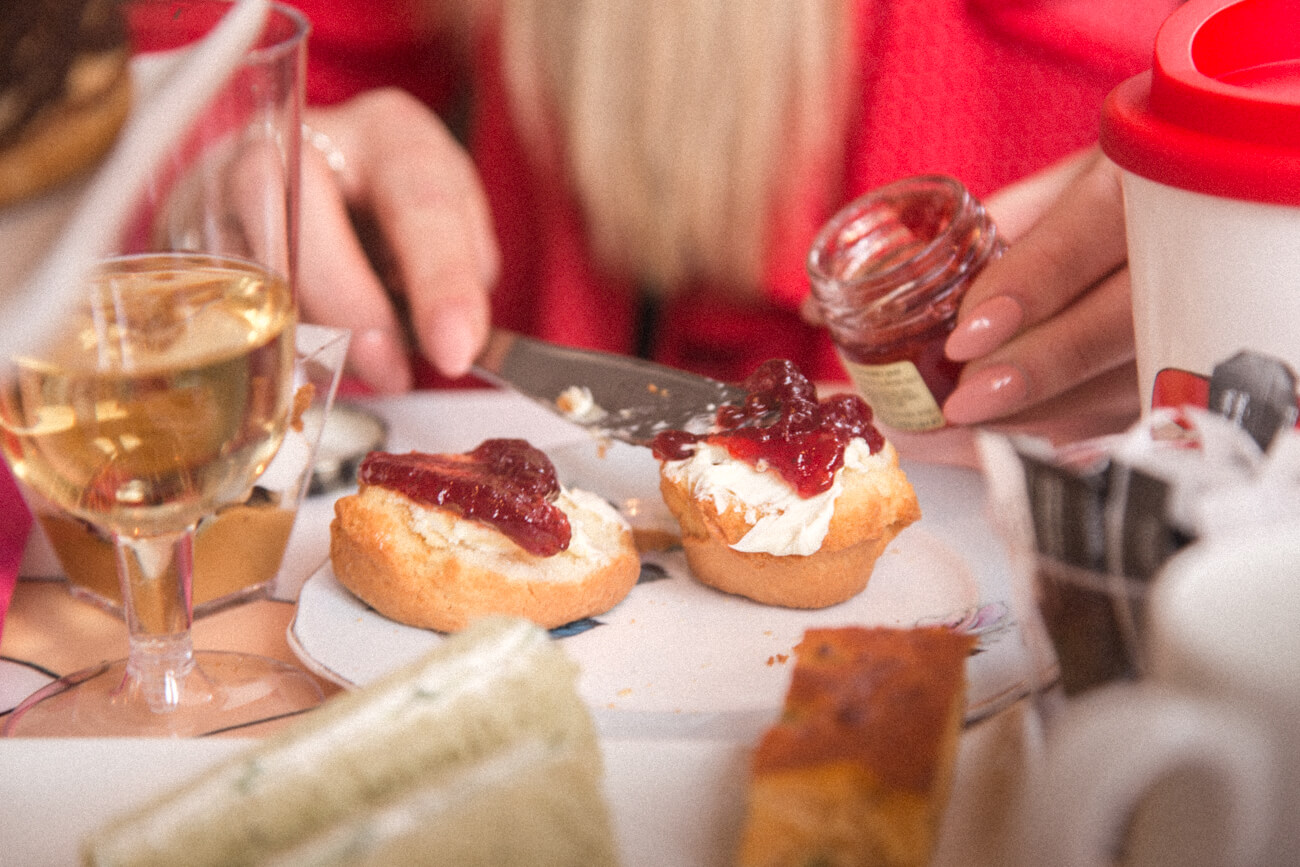 5. Cosy up in a pub or a cocktail bar.
There's nothing a Londoner likes more than going for a drink. Whether you prefer the informal atmosphere of a pub or a fancier cocktail bar, there are so many places to go for a drink in London, you'll be spoiled for choice!
Check out the best places to go for a cocktail in London here.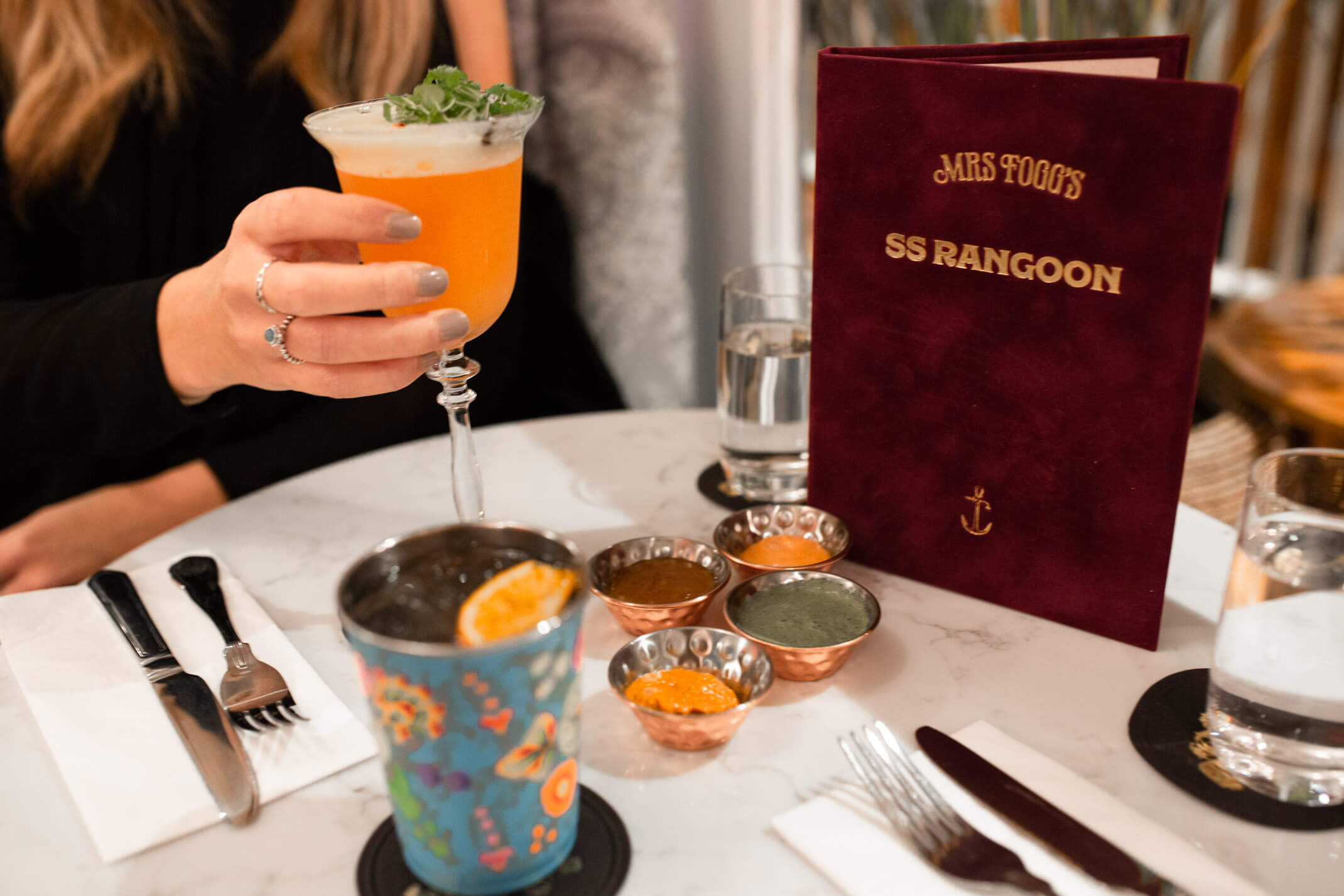 6. Take the bus around London to see the landmarks.
There are three London bus routes that cover many of the landmarks that you'll want to see in London.
24: Pimlico to Hampstead Heath (Westminster Cathedral, Westminster Abbey, Downing Street, Trafalgar Square, London theatres, Denmark Street, Camden Town, Hampstead Heath)
11: Fulham to Liverpool Street (Chelsea, Belgravia, Westminster Cathedral, Westminster Abbey, Big Ben, the Houses of Parliament, Trafalgar Square, the Strand, the Royal Courts of Justice, the City, St Paul's Cathedral, the Royal Exchange, the Bank of England, Mansion House Liverpool Street station, which is a short walk from Spitalfields market, Brick Lane and Shoreditch).
9: Aldwych to Hammersmith (Somerset House, the Strand, Trafalgar Square, Piccadilly, Green Park, the Ritz Hotel, Knightsbridge, Harrods, the Royal Albert Hall, Kensington Gardens, Kensington Palace, Kensington High Street, Holland Park).
You'll need an Oyster Card or a contactless bank card to get the bus in London, as you can't pay by cash!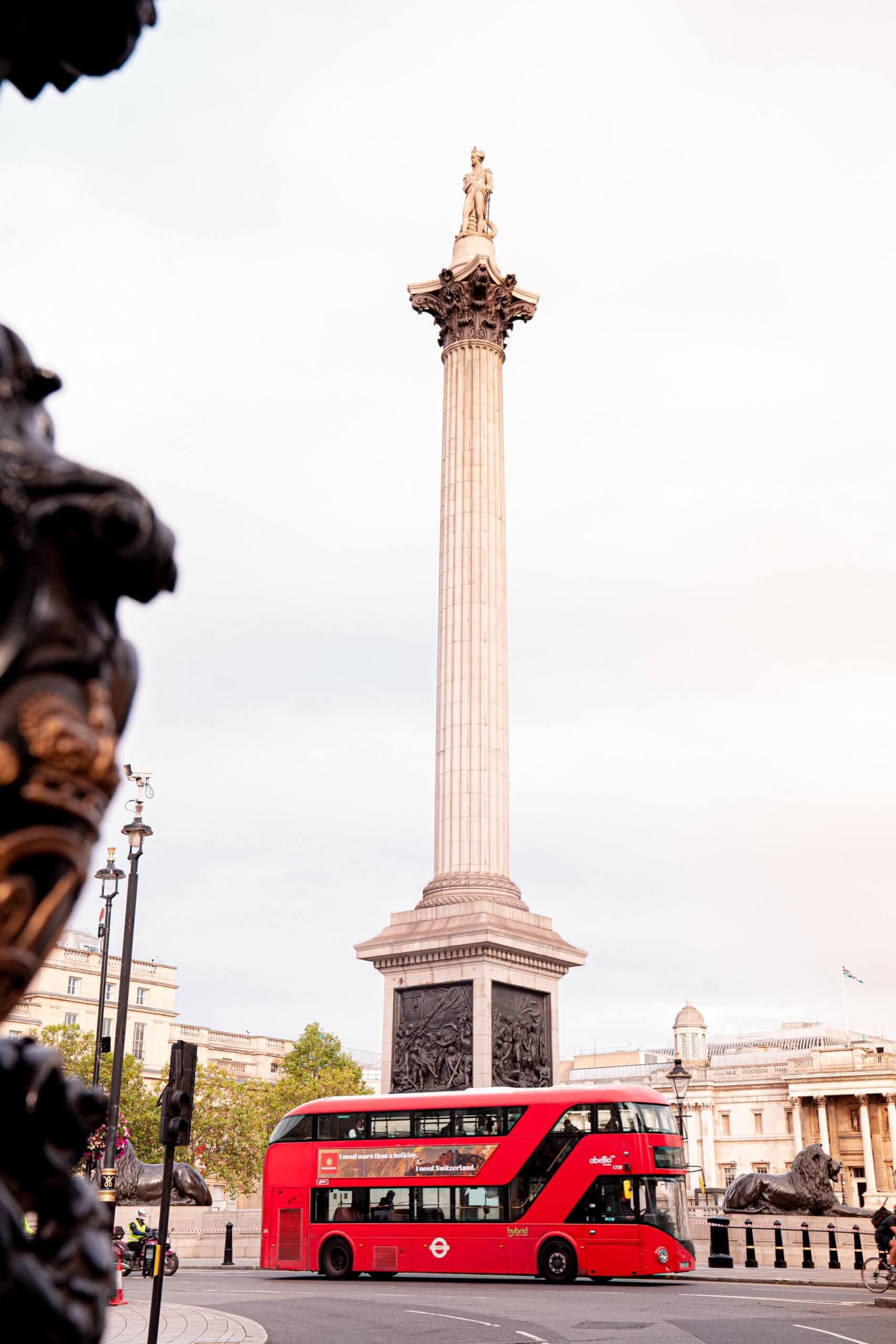 7. Go for brunch.
London has amazing brunch choices for every diet, and going for brunch is a great way to see your friends in London, even if it's raining. Whatever brunch you want in London, whether it's something healthy or something sugary or anything in between, you'll find it!
Check out the best places for brunch in London in this blog post.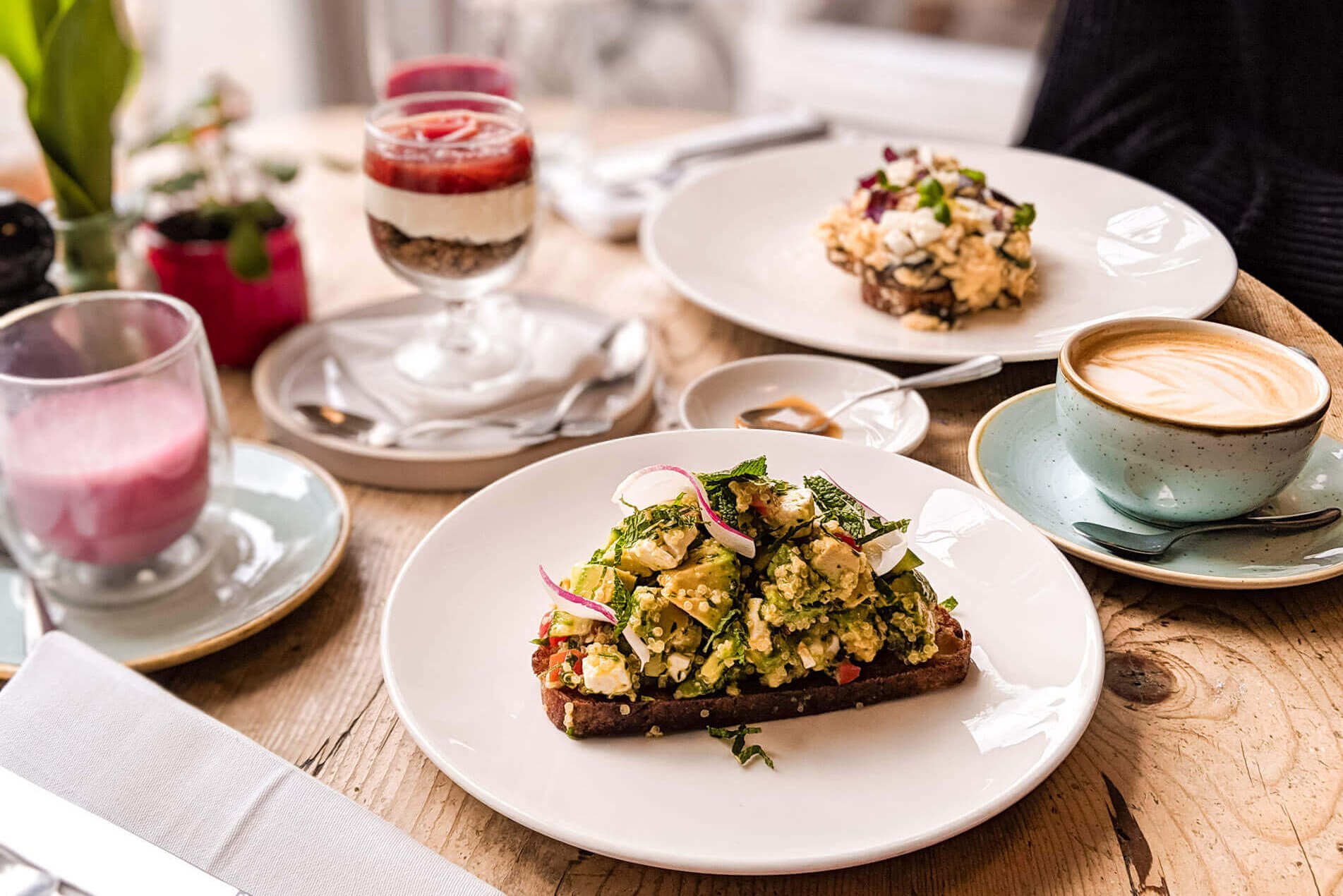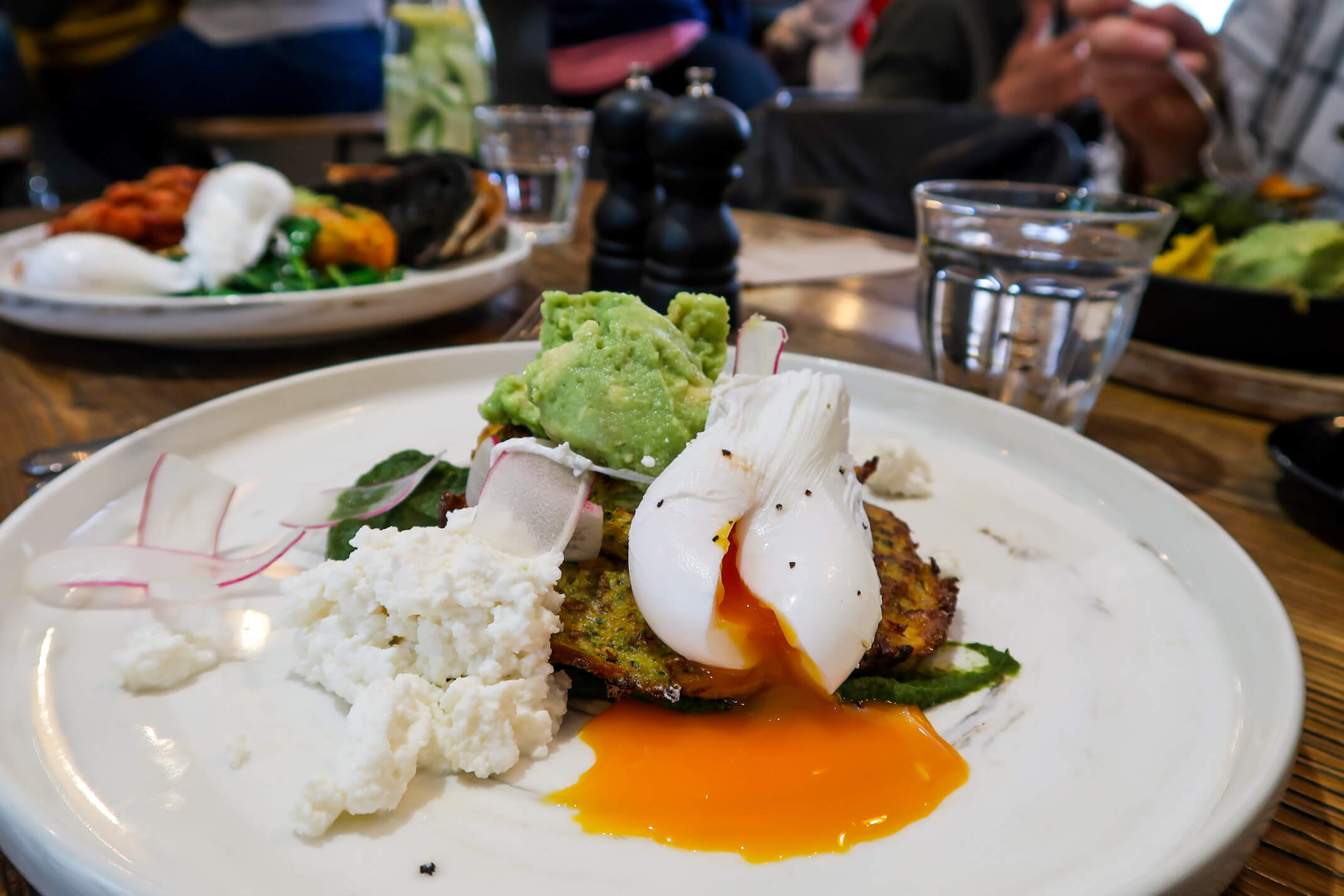 8. See a show.
I absolutely love going to the theatre, and it's a great thing to do in London when it's raining. Sing along to a musical, get caught up in a Shakespeare play, or laugh your socks off at a comedy; London has a variety of shows for every audience. See what's on at the London theatres here.
If you prefer the cinema, London has your back too! There are the big cinemas such as Leicester Square and the IMAX, but there are also smaller, independent cinemas to visit too.
For live music shows and concerts in London, as well as the big acts at the O2, plenty of bars have indie live music for you to enjoy over a drink.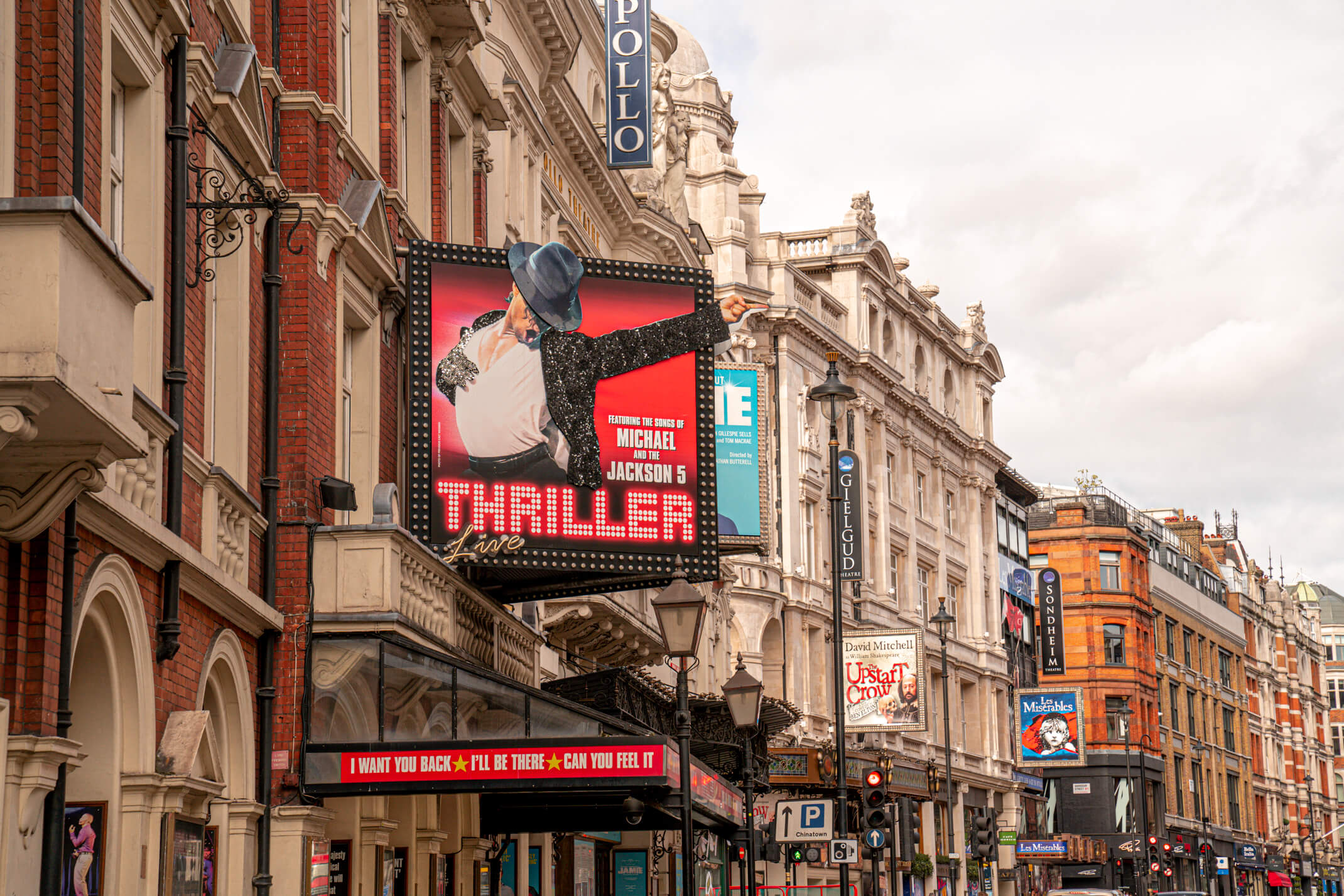 9. Hit the shops.
Shopping is a great way to escape the rain, and London is a great place to go shopping! My favourite places for shopping in London are Regent Street, Oxford Street, Covent Garden and Westfield.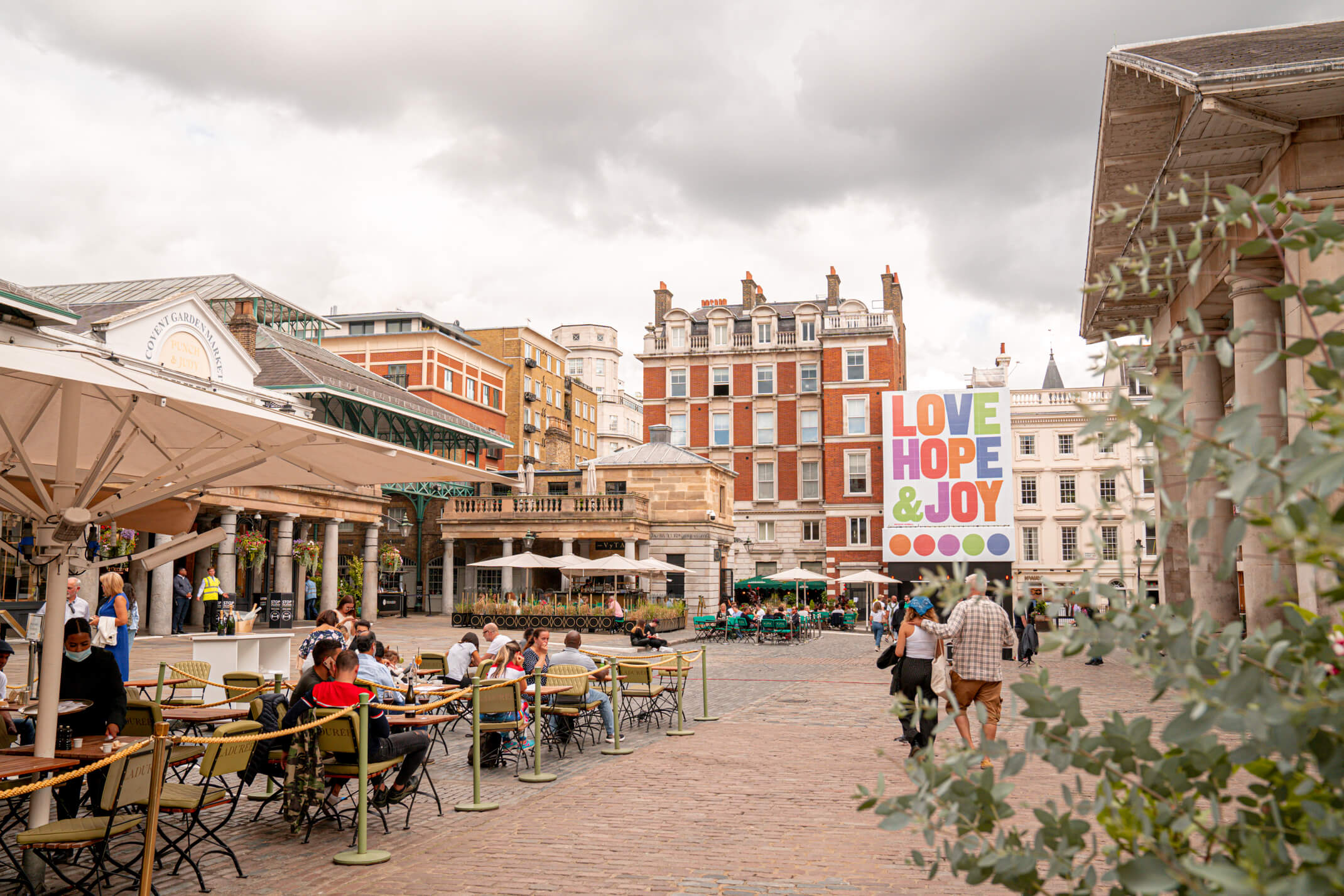 10. See the skyline from indoors.
The London skyline is iconic. Check out the London skyline from indoors at:
Sky Garden
The Shard
OXO Tower
the London Eye
the Aviary
12th Knot at Sea Containers
11. Enjoy a river cruise.
The Thames Clipper is an covered boat, allowing you to travel up and down the Thames and see London from the water. What's more, you can use your Oyster card to pay for your ticket!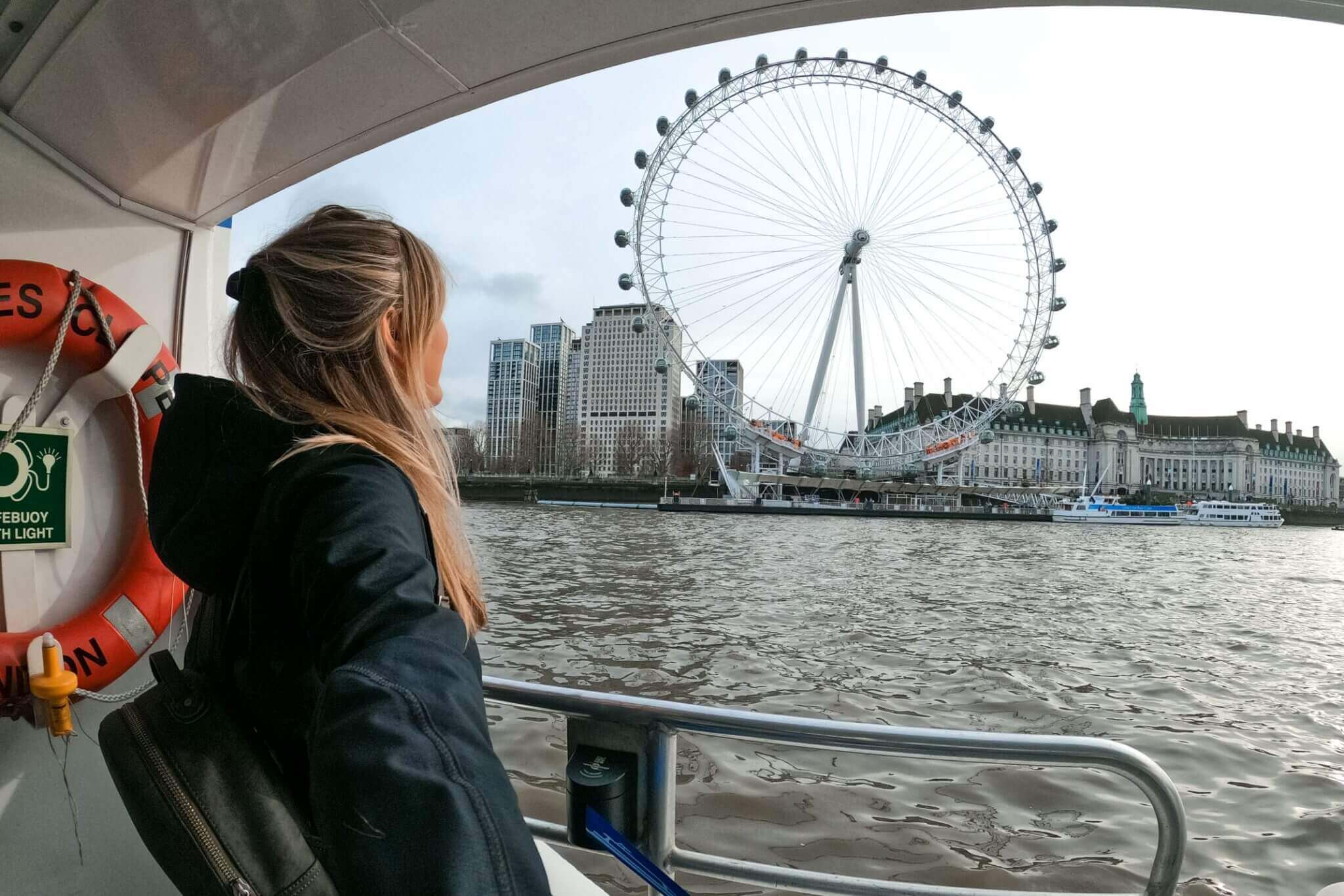 12. Treat yourself to a spa day.
Relax in the big city with a spa day. Hydrotherapy, Turkish baths, and 5-star spa facilities can all be found in the centre of London. Once you've turned your phone off and got your fluffy robe on, you'll easily forget that it's raining in London!
13. Play a game.
If you fancy a bit of fun in London, then why not grab a few friends and get a healthy bit of competition going?! Bounce offer indoor ping pong, 1920 bar have a pool championship, and there are plenty of board game cafes to visit, bowling alleys to play in and escape rooms for you to complete too!
If you want to exercise and play at the same time, why not join an indoor sports club, such as squash or tennis?
14. Explore somewhere new during a unique London experience day.
There are plenty of indoor experiences that allow you to explore somewhere new, in terms of place, or time, in London. As well as museums, consider spending a rainy day in London at:
Harry Potter World
London Aquarium
Peter Harrison Planetarium
Sipsmith Distillery
M&M World
15. Learn something new.
Whether you attend a lecture at a London university, join an art class or take up a new hobby such as indoor climbing or ice-skating, London is a great place to learn something new.
Last summer I booked onto a photography class at London School of Photography. It was so fun to explore the city in a new light and go back to the classroom to develop some new skills. See my top tips for improving your photography here.