Welcome to the creative, quirky and alternative living hub of East London.
You're going to find nothing short of cool kids, freelance life designers, bustling markets of every kind, sensational food joints and trendy hotspots with lots of people to mingle with whilst drinking a cocktail (or two) here in Shoreditch. Honestly, it seems like a jungle of city workers and red buses when you first get here, but once you get 'in the know', you'll be obsessed, just like me.
If you've heard about Shoreditch but have no idea where exactly to check out, then that's the reason I'm here. I've already uncovered some of the top places to hang out and stay out, so I've got the shortcuts here ready for you.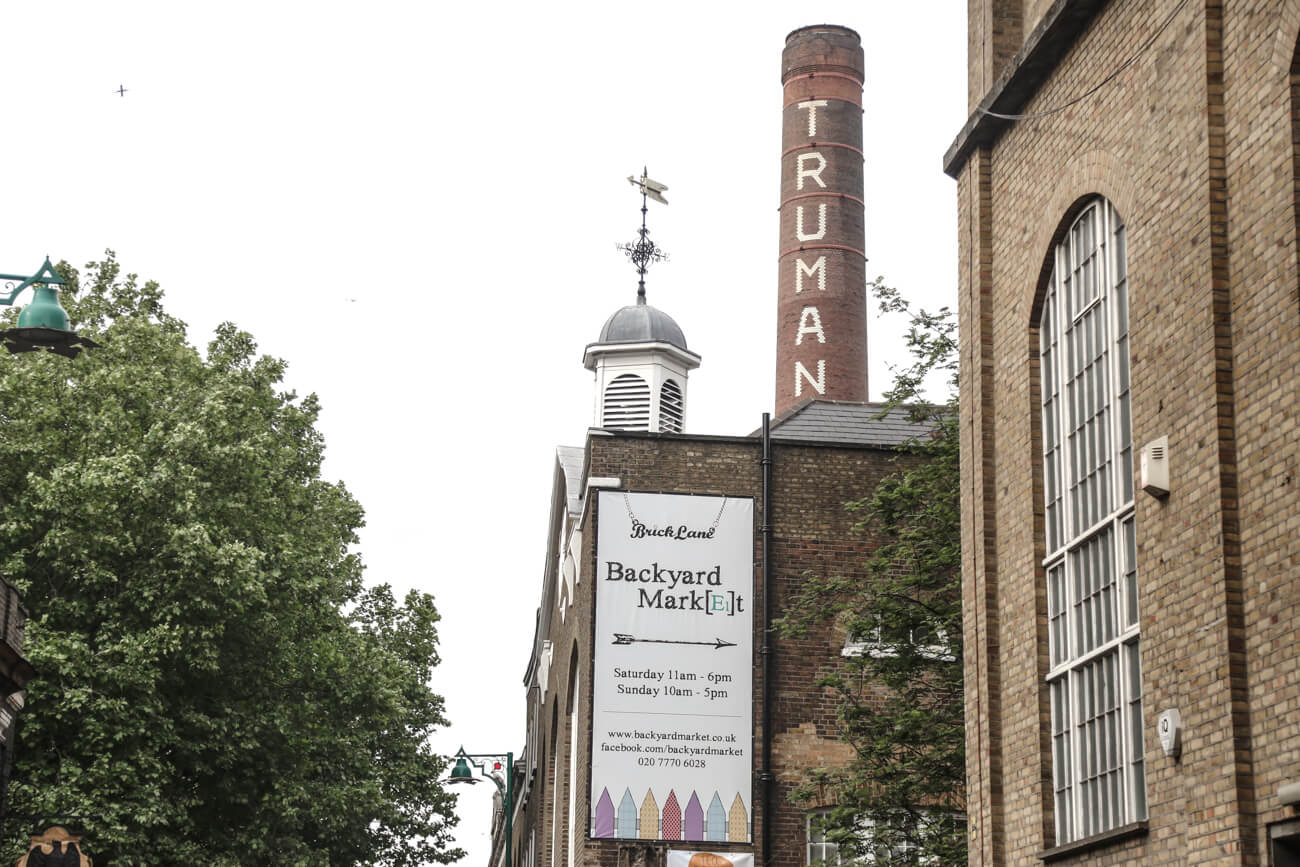 Now we all know London isn't the cheapest city to visit. In fact, it's one of the most expensive in the world. Though saying that, there are always cheap cheats to cities and, well, finding them is what I do best.
Before I get started on my 'backpacker's guide to Shoreditch', I just want to make sure you're on the right post. After all, London is my home and I've done quite a few guides in and around the city…
If you're looking for more of a general 'I don't have much time and want to see as much of London as I can' guide, check out my '48 hour guide to London' here.
Otherwise, extend your stay in London for as long as possible and let me guide you through the incredible playground that is at your feet.
Starting With This Post And With My Favourite Area – Shoreditch…
Below I have mapped all the spots mentioned in this post so that you can easily locate their whereabouts.
(You're welcome.)
Getting To Shoreditch…
Goal: Liverpool Street station
Starting points…
Gatwick Airport… Catch the Gatwick Express straight from Gatwick to Victoria. Take the Underground (Victoria line) to Oxford Circus and then change (Central line) to go to Liverpool Street.
Stansted Airport… Catch the train straight from Stansted to Liverpool Street station!
Heathrow Airport… Catch the Heathrow Connect to Paddington and then hop on the Underground (Circle line) to Liverpool Street.
City Airport… Catch the DLR straight to Liverpool Street.
Elsewhere in the UK: Get a train or coach to central London, and then take the tube to Liverpool Street (Lines: Central, Circle, Hammersmith & City, Metropolitan)
Where to stay in Shoreditch…
Seeing as this post is part of a 'backpacker's guide', we are going to focus on hostels here.
I recently stayed at St. Christopher's Hostel on Liverpool Street (pictured below) and spent a day in the life of a backpacker in London. This was actually my first ever experience of a London hostel!
STC Hostels have locations all over London (check out their locations here), but I stayed in their East London property which is in the most incredible location.
Why I recommend this hostel:
– It's just a few minutes walk from Liverpool street station itself. By staying at this hostel, you are right in the centre of the action. From here you will be able to walk just about everywhere you'll want to go in Shoreditch.
– It's relatively new – you can just imagine how fresh and clean it is inside.
– By staying here you are placing yourself in a youth-fuelled playground but you can also be in Central London for all the main tourist landmarks in around 10 minutes.
See my 'the walk you must do when you come to London' blog post… tick off all the landmarks in just one afternoon!
– Free WiFi!
– The hostel is on the top of a traditional British pub serving all the classic dishes! (and guests get 25% off!)
Admittedly it isn't the biggest / liveliest hostel I've ever stayed in, but that might suit you. (Plus, I did stay on a Monday and Tuesday night…)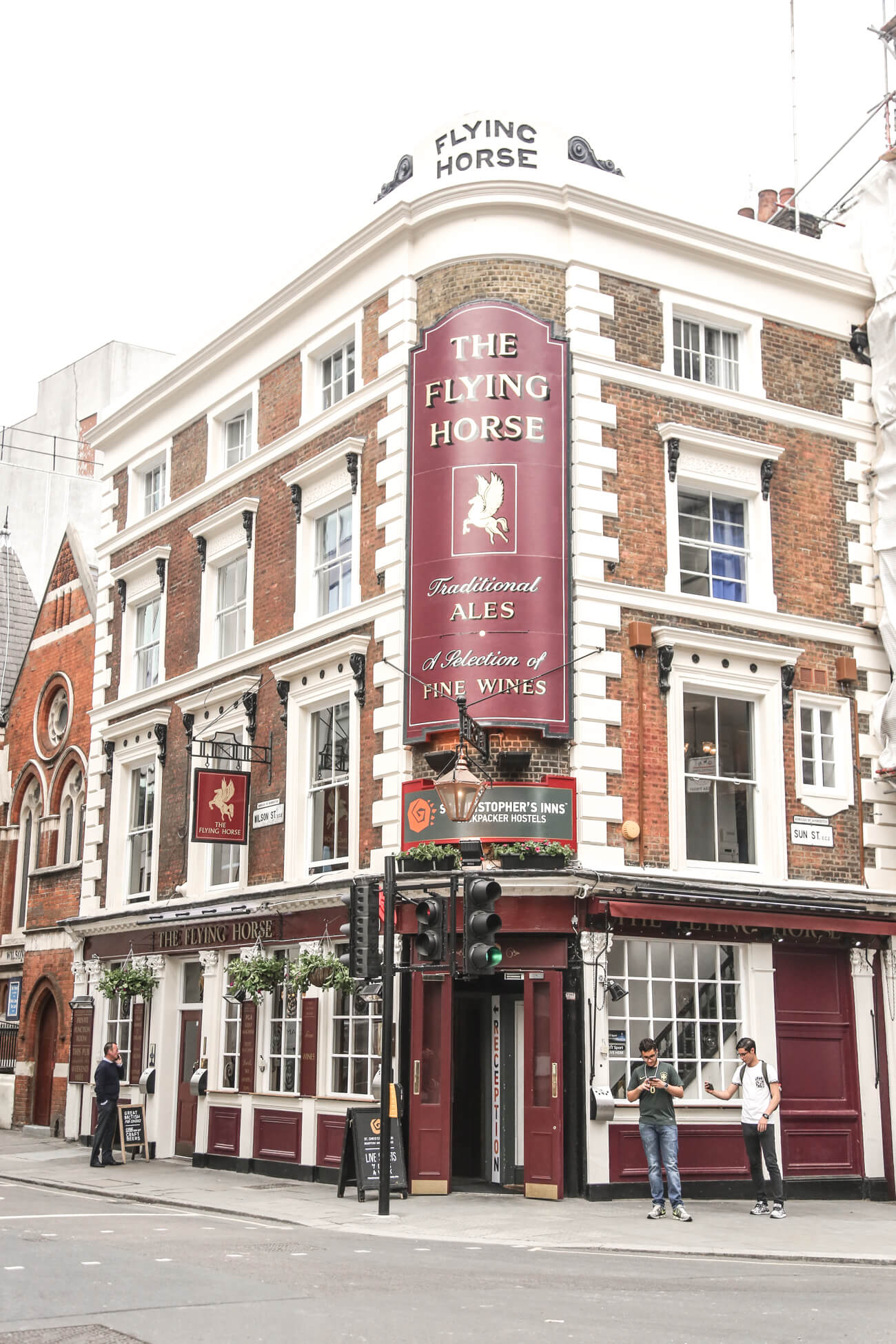 For a more luxurious experience, check out my stay at The Curtain Hotel in Shoreditch here…
Things to do in Shoreditch:
Fortunately for us backpackers, East London can be very easy on your wallet…
1. Sundays at Columbia Road Flower Market…
2. Hop on a street art tour or just wander and admire the creativity gracing the streets of East London…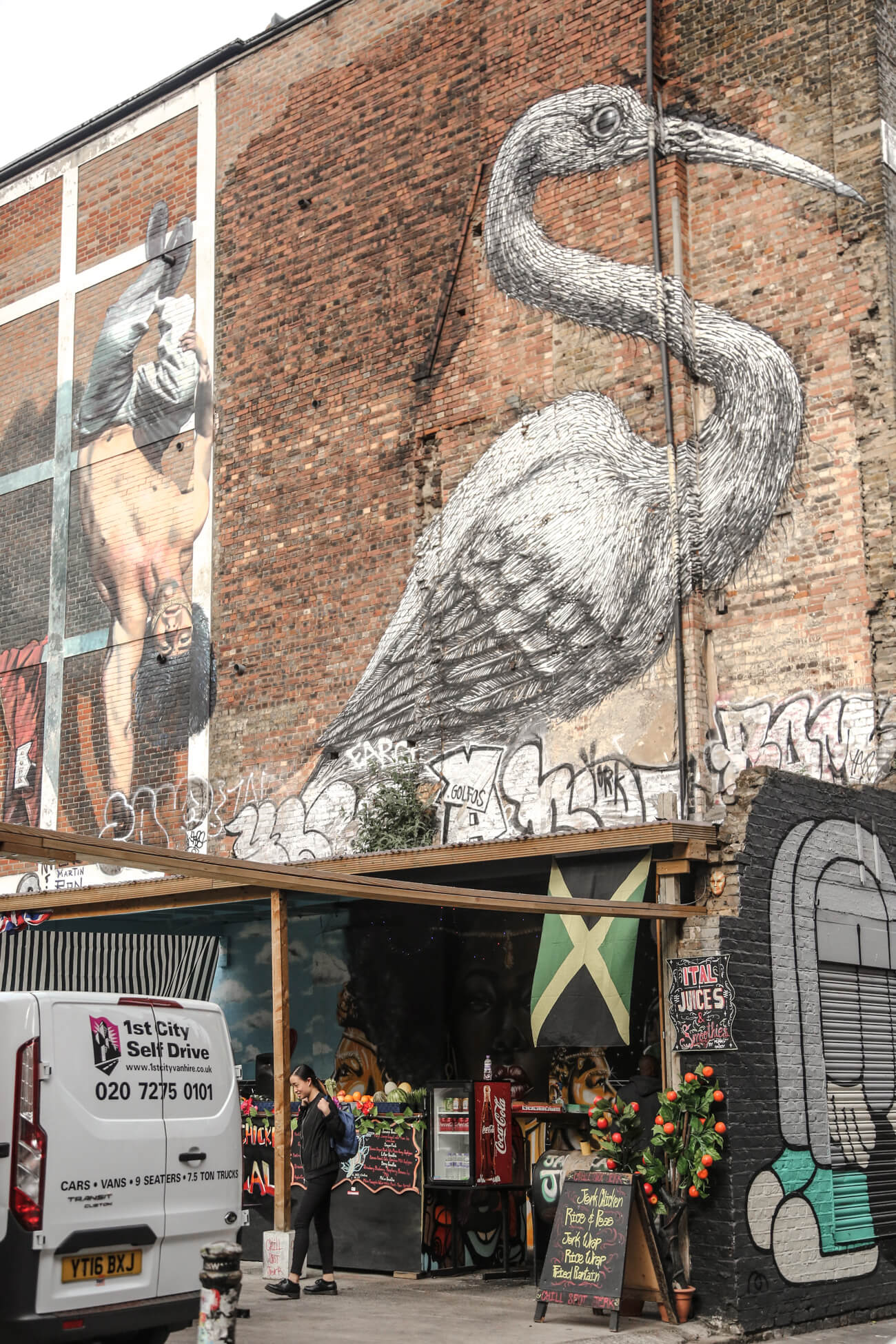 3. Eat your way through Broadway Market…
4. Walk along Regent's Canal with a coffee…
5. Check out the vintage shops and quirky eateries that lie in and around Brick Lane…
6. Go shopping at Old Spitalfields Market…
7. Dine at one of the famous curry houses on Brick Lane…
8. Hire a Boris Bike and explore London by bike (include Brick Lane, Victoria Park and at least one of the markets mentioned above)
9. Have a picnic in Victoria Park…
10. Dinerama Nights – turn up before 7pm and entry is free!
Where To Eat In Shoreditch…
I couldn't possibly list all the incredible eateries in Shoreditch without us sitting here together for days. My top recommendation for enjoyment, variety and for saving the pennies would be to check out one of the markets. A few of the big ones are only open over the weekend but Brick Lane and Old Spitalfields are two safe bets any day of the week.
Some Of My Favourite Eateries Include…
Breakfast:
– Dishoom – something different but unbelievably tasty (the chai lattes are incredible and bottomless)
– Andina – Peruvian healthy breakfasts.
– Albion – just a dreamy healthy living breakfast.
– Cereal Killer Cafe – for those with a sweet tooth. HEAVEN.
– The Breakfast Club – everyone talks about it but I've personally never been!
Lunch:
– BoxPark – pop ups serving out of shipping containers!
– Spitalfields Market – the Ethiopian stand is my favourite but there is PLENTY of choice!
– Broadway market – Saturday food market!
Dinner:
– Dirty Bones – naughty but so so so nice.
– Brick Lane curry night – try Aladin's!
Awesome but more pricey…
– Duck and Waffle – 42nd floor of the heron tower serving flawless dishes over looking the city. Open 24 hours.
Treats:
– Sloane Brothers – frozen yoghurt with allllllll the toppings!
Where To Party In Shoreditch…
There are some damn good places for dancing and cocktails, including:
– Spitalfields Night Market – Every second Friday of the month, street food vendors and shops open until 9pm. The team behind London Cocktail Week mans the bar and Hoxton Radio spins the tunes.
– Magic Roundabout – I've had some of my favourite nights here.
– Dinerama – 12pm-12am Thursday – Saturday (street food, cocktails and fairy lights).
– Cargo – underground nightclub
– XOYO
– Queen of Hoxton – Always a good night. In summer be sure to check out their rooftop beer garden and the array of live music artists they host.
– The Strong Room – Lots of bars around this one too with pretty outdoor lights.
– Belushis London Bridge – the youth backpacker bar connected to a hostel, which is BOUND to be buzzing!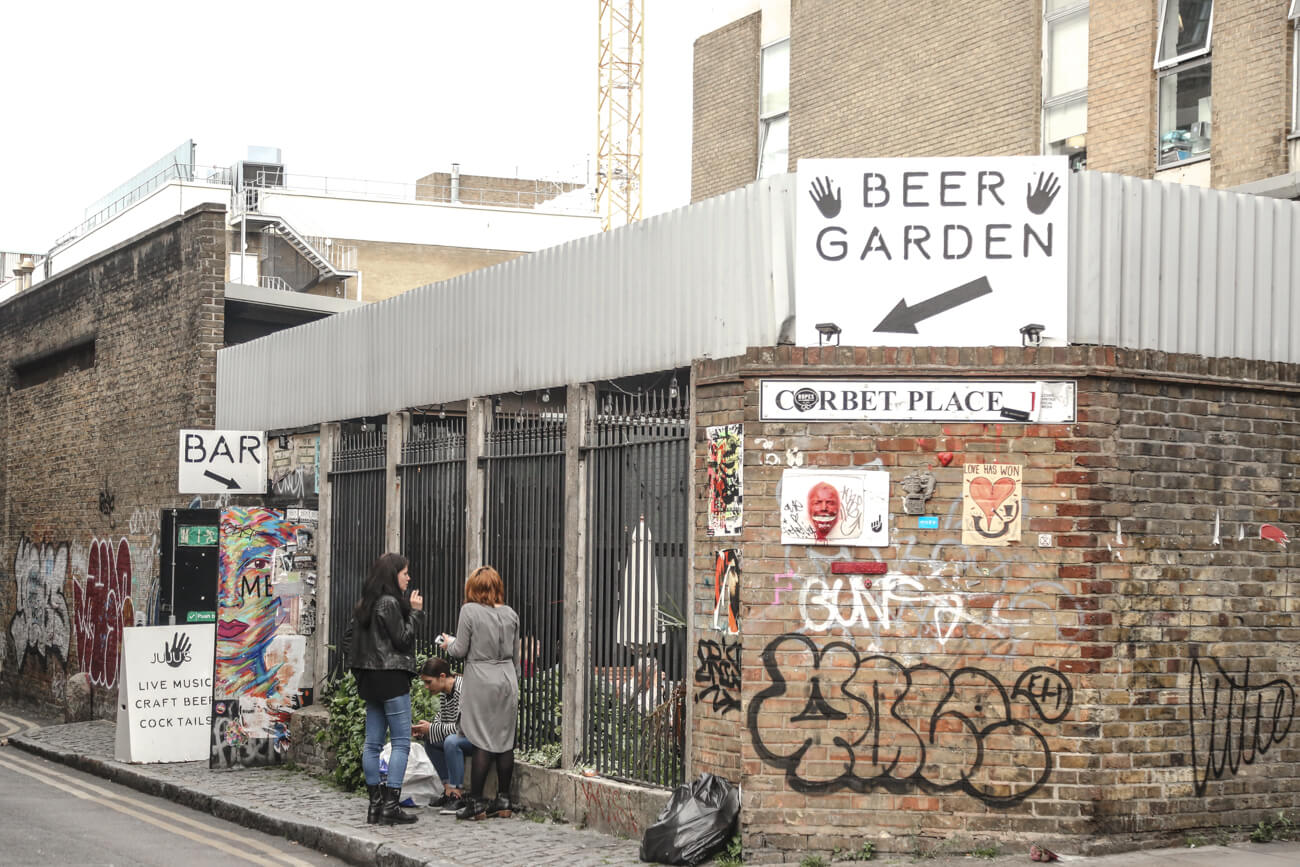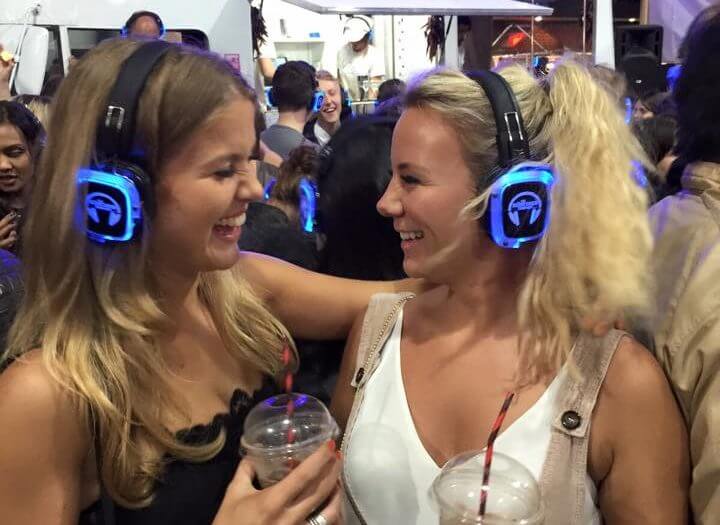 Where to work out in Shoreditch…
Don't let your fitness slip! Try out Frame, BOXFIT or CrossFit for a real work out.
See my adventure in Shoreditch come to life in this video…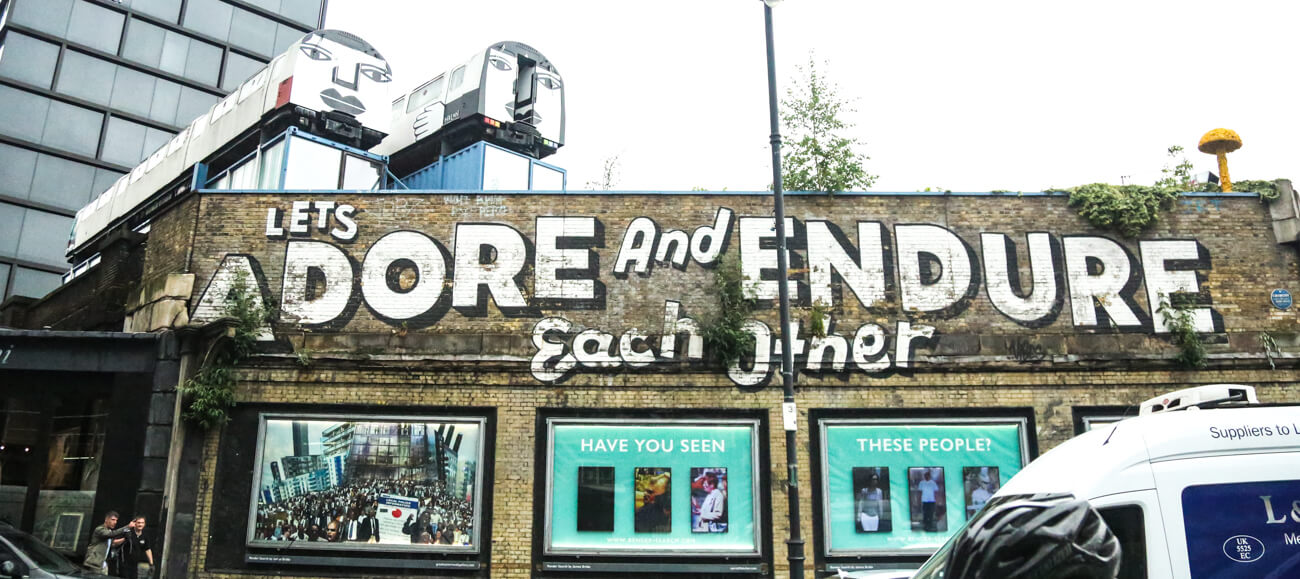 Have you been to Shoreditch?
What were your favourite spots? I'd love to know!
Love as always + happy adventuring,
Did you find this post helpful? I'd love you to share it for me.
I can't do this without you.
Pin and save this blog post for later…