Are you heading to London and looking for an easy London walk with iconic views of this beautiful city?
I honestly cannot get enough of this London walk, even though I've done it in its entirety and walked fragments of it several times before.
There is just something so magical about seeing London's most iconic figures in the flesh, and with this relatively easy walk, you can see them all up close and personal to get those sought after shots.
All you need to set aside is a couple of hours to complete this London walk, but if you want to make a meal out of it (I wouldn't blame you) then I'll add in a few options for an extension at the end.
Cameras at the ready…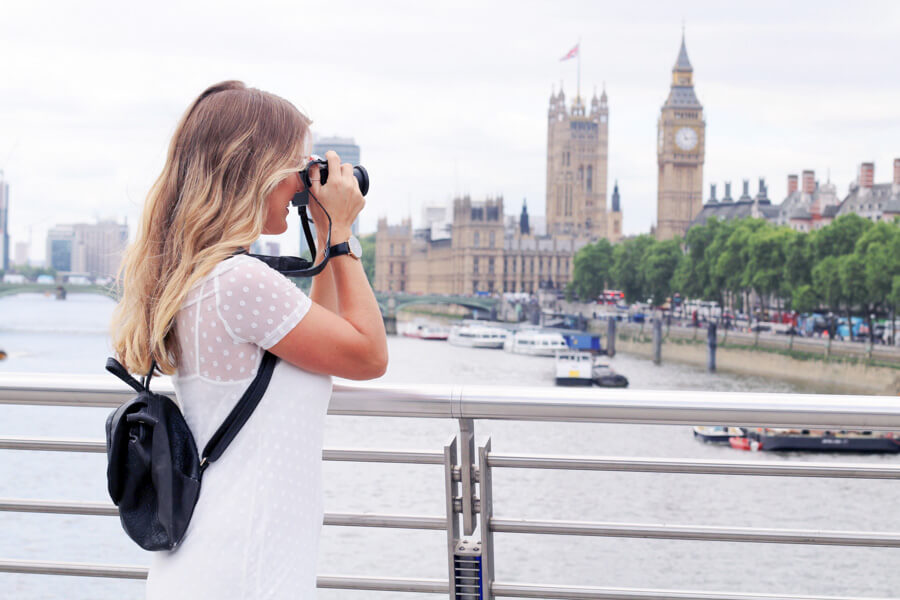 How to see all the landmarks in one day: the perfect London walk…
Where to start:
Embankment Tube Station or Waterloo Station (whichever is more convenient)
Grab a cup of coffee if it's cold or a 99 whip if it's warm and take a stroll over Waterloo bridge. This is one of my favourite spots to clear my head in, and the prime spot to take in the stunning city that surrounds. On this bridge you can catch sight of the London Eye, Big Ben, Houses of Parliament and everything in between… all at once.
If you have time and fancy a view over the city, hop on board one of the pods for a 30-minute flight on the wheel. If visiting during peak times (weekends and summer months of June-August), I recommend booking in advance as queues can get pretty hectic.
Once you've got your money shot (the GoPro is good for this one) continue on past the Sea Life Aquarium until you get to the steps that lead up to Westminster Bridge. P.S. There is usually an ice cream van parked at the top of the steps… just sayin'.
Big Ben and the Houses Of Parliament
You can't miss it; Ben needs no introduction.
If you walk over the bridge and continue on past Big Ben, you will find yourself in the heart of Westminster where, should you time it with lunch or a hunger pang, there is a square of grass on which you can enjoy a picnic or beverage with the ultimate view.
There are a fair few of the iconic red phone boxes here in Westminster, and as for red buses, they pass by the minute, so this is the perfect time during your walk in London to get that shot.
Next up it's time to trade the madness for the muse as you stroll through the gorgeous greens of St. James' Park.
Walk over the bridge for a different angle on the London Eye and in the opposite direction, a glimpse of Buckingham Palace.
Next, continue out of the park and cross over Horse Guards Parade (with the optional extension to walk down and right up to Buckingham Palace) and head through the bustling business district of St. James.
For this stretch of the walk you will feast your eyes upon endless tailors, boutique designers and both men and women suited and booted ready for business.
Note: Lunch hours get hectic (12-2pm) and numbers of business workers occupying the streets increases significantly. Good or bad thing… I'll let you decide!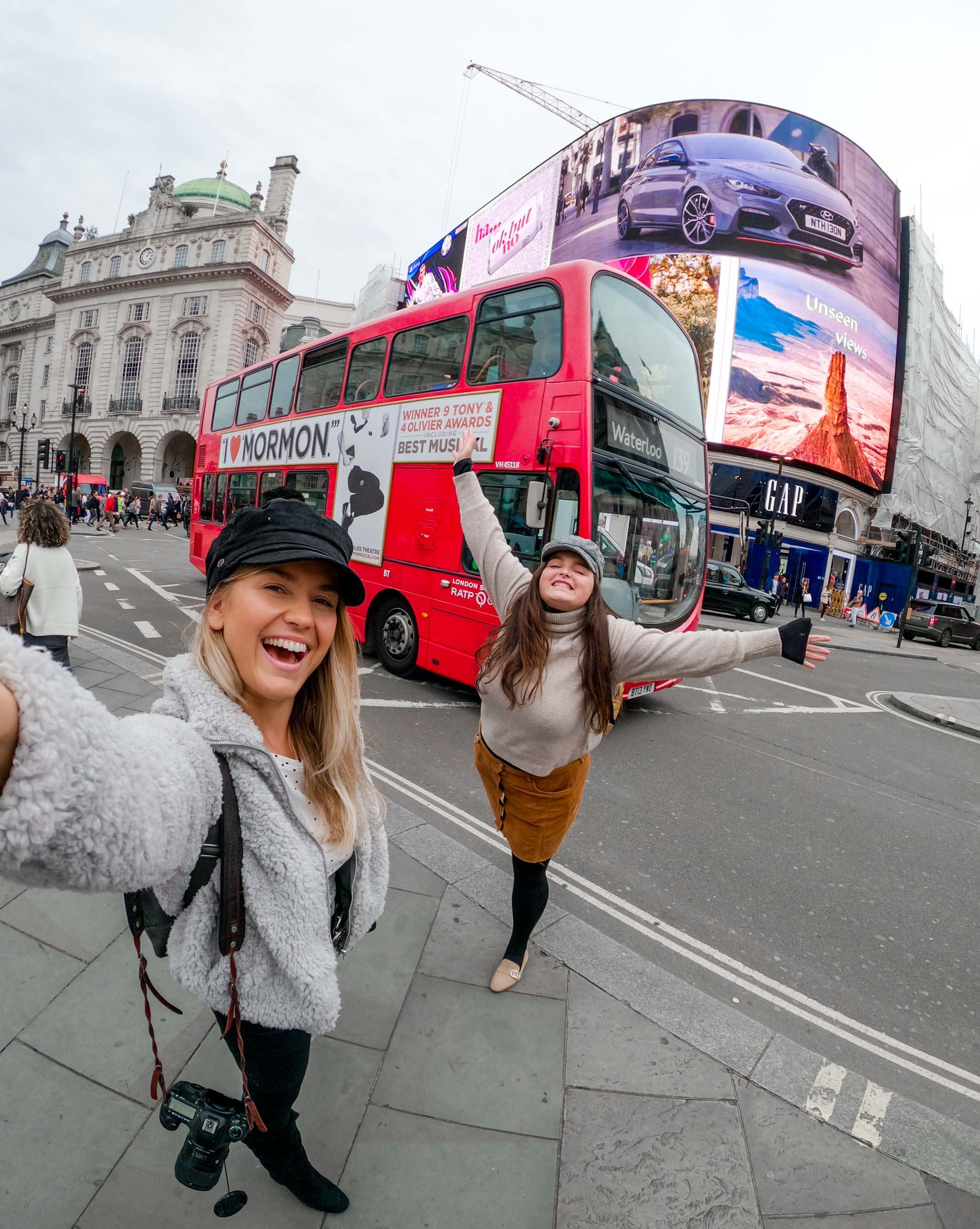 and last on this London walk…
The square you will end up in should you follow the road right through St. James, and the spot in which yet another iconic shot is ready and waiting to happen. Piccadilly Circus is where you'll find the big New York style-y billboards and the epi-centre of city vibes.
Should you be tired at this point, Piccadilly circus (Piccadilly line) Tube Station is right on hand or you can hop in an Uber to transport you to your lounge of choice and grab a cocktail to toast your travels!
Extensions to your London walk…
Piccadilly is right in the heart of the city and each of the roads coming off it will take you to wonderful places.
Consider:
This is just a tiny taste of London and the walks that are on offer in this incredibly stunning and diverse city I got to call home.
For more London inspiration…
Have you been to London?
What are your favourite walks in London? I'd love to know!
Love as always + happy adventuring,
Did you find this post helpful? I'd love you to share it for me.
I can't do this without you.
Pin and save this blog post for later…