Without a doubt, London is still one of my favourite cities in the world to explore. And summer in London is amazing!
This city changes by the day. No matter how long you've lived here for, there's just always an abundance of new things popping up and arriving. Particularly in the summer, London comes alive with markets, pop ups, roof top bars, outdoor cinemas and awesome hang outs.
Since we are having an absolutely gorgeous time of weather at the moment (I've been doing all the fun outings) I decided it was the perfect time to do this post and share my favourite places with you.
I also asked my Global Travellers family for some of their favourite hidden gems around the city too!
20 things to do during London in summer…
1. Have a picnic in Hyde park
Grab your favourite book, your best friend and a basket of fresh goodies and get ready to soak up all the glory and greenery that Hyde Park has to offer. Pop on your favourite playlist, lay out your cosy picnic blanket and soak up all the rays. Watch out for the squirrels though!
There are several little supermarkets surrounding the park (M&S, Sainsbury's, Tescos & Waitrose, to name a few!). Here you can stock up on fresh fruit, tasty salads and all the yummy juices!
Nearest tubes: Hyde Park Corner, Knightsbridge or Marble Arch.
2. Hire roller skates and skate around Hyde Park
Slick Willies offer skate hire, giving you an alternative way to enjoy the park! Find out more here.
3. Explore St Dunstan's in East London
If you're looking for a more peaceful summer's day away from the hustle and bustle of London, then take a trip out to St. Dunstan's. Described as "beautiful and tranquil", this public garden located in the east was opened in 1970. The area offers medieval church ruins surrounded by an array of flowers and plants in the gardens that run through these ruins.
4. The MUST DO London Walk
Head out on my favourite walk that takes you across some of the most beautiful and famous locations all in one day out in London. Avoid the traffic and soak it all in, camera in hand.
See more photos and get the full route on this blog post here.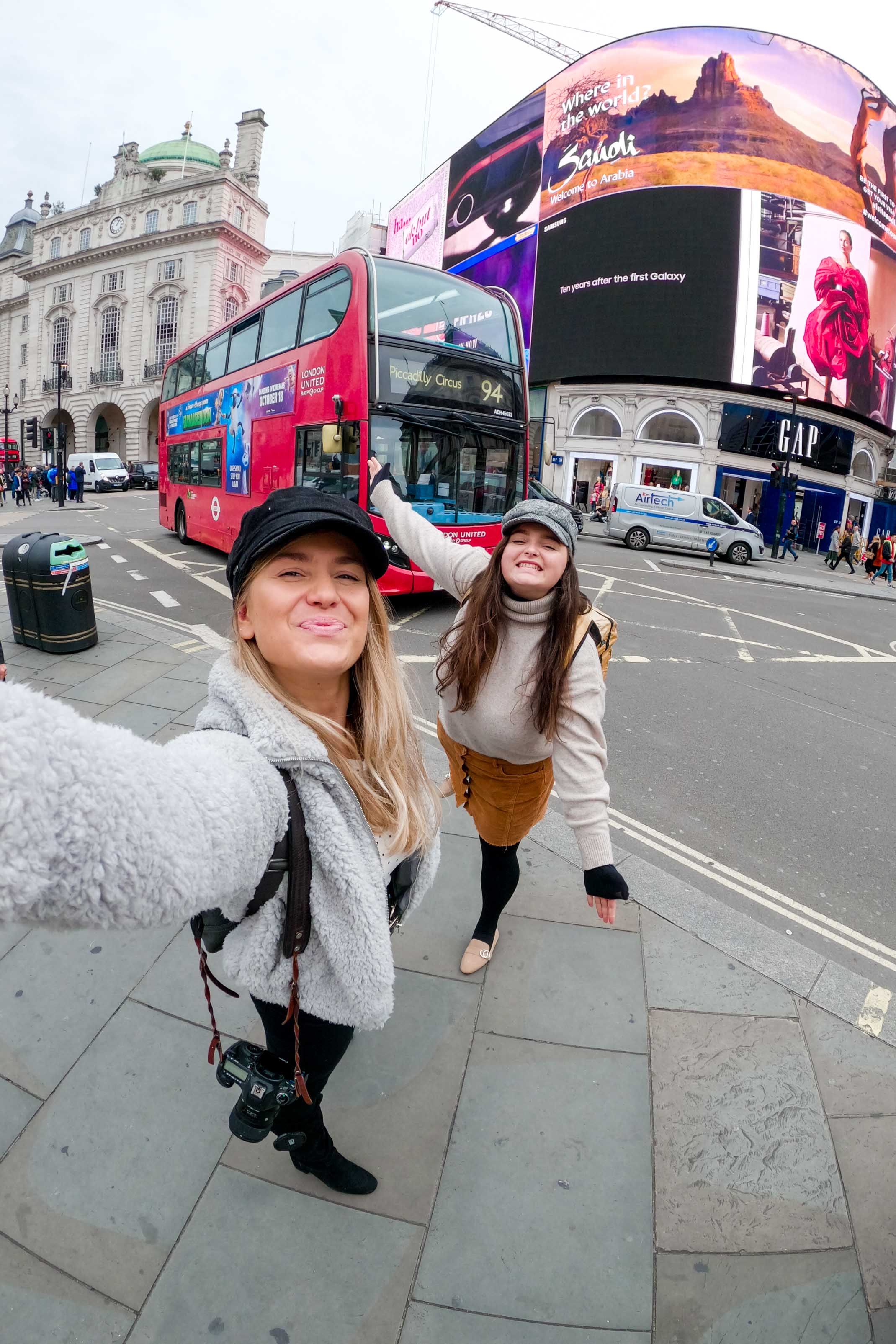 5. Head to Primrose Hill, Regent's Park.
The park is stunning, and from the top of the hill you get a great view of central London.
6. Wander through Battersea Park with an ice cream from one of the vans.
If you don't fancy ice cream, there are plenty of cafes on the lake!
7. Explore ZSL London Zoo.
Take a trip on the wild side and get up close and personal with the animals! If it's for a special occasion, what about a sleepover at the zoo (see my experience here), or becoming a keeper for the day (see my experience here)?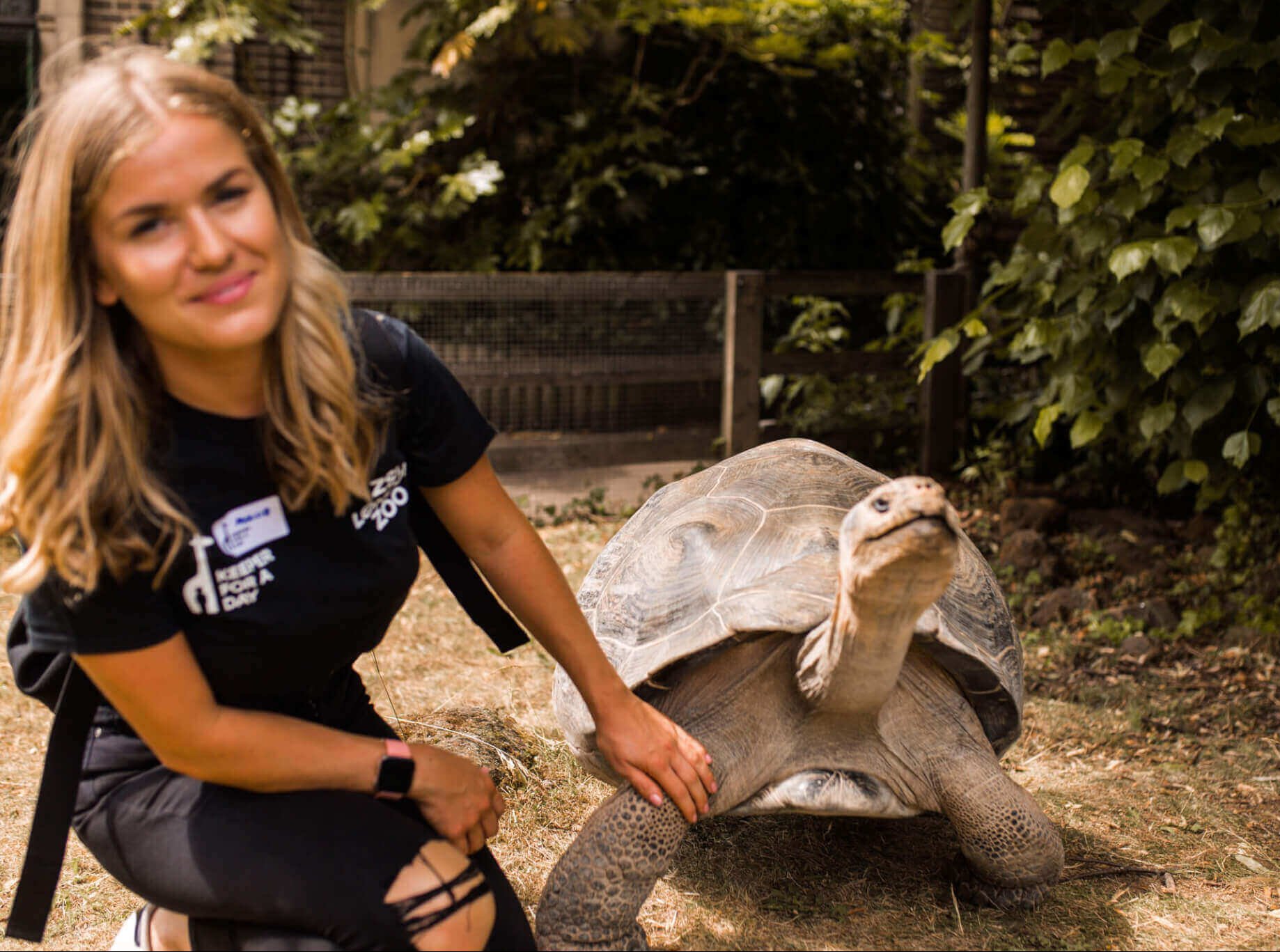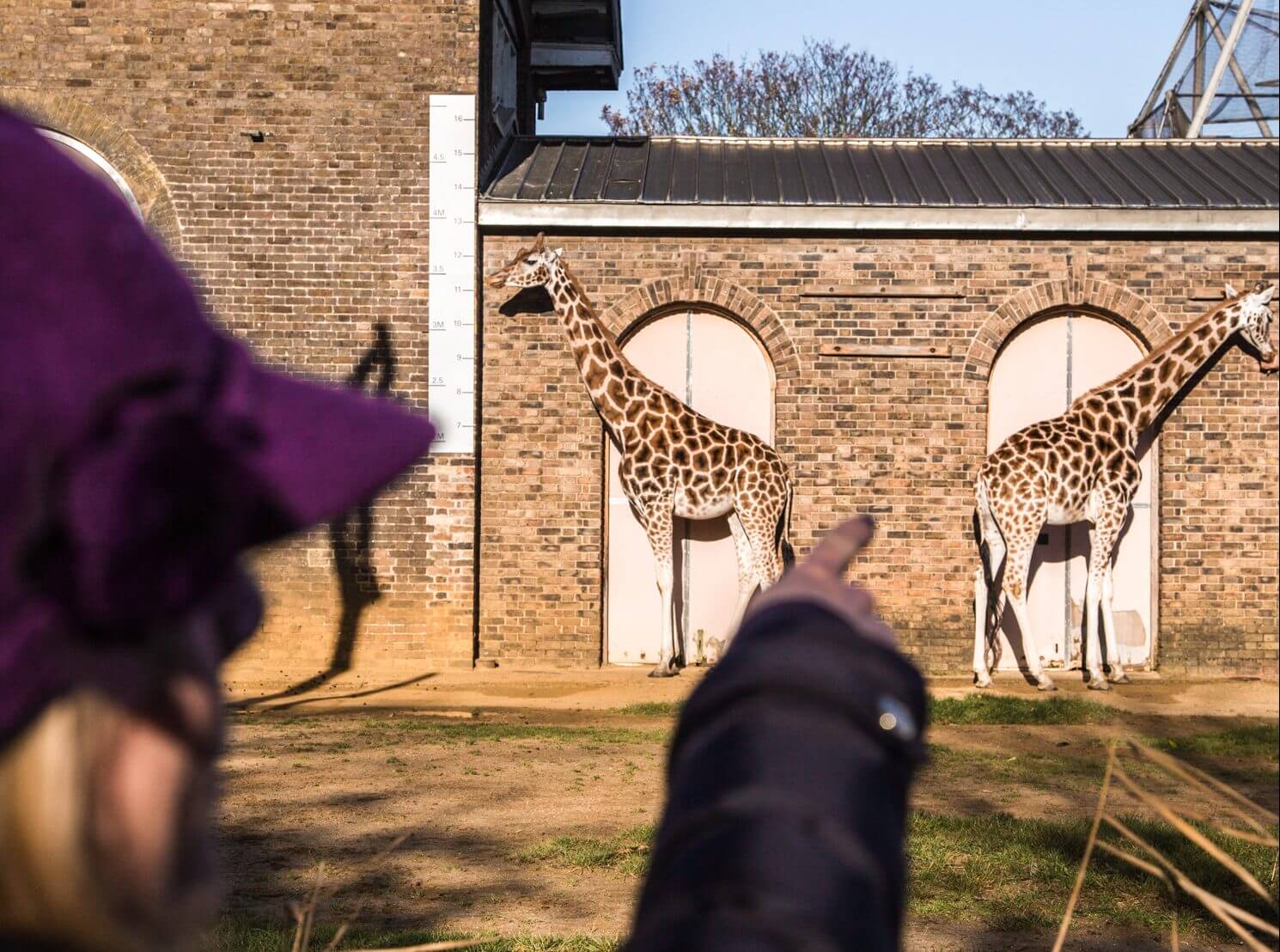 8. Rent a boat on Regent's Canal
This is something I haven't done yet but am desperate to do and have heard super fun things about. Grab your besties, rent a canal boat for the day, and take a picnic!
9. Watch a movie on the River Thames.
You can't beat combining a beautiful sunset, your besties, and your favourite movie while floating along the River Thames! Starting at the Tower of London, Time Out's movie boat has announced their first ever cinema on the Thames. Once the sun sets blissfully over the Thames, sit back, relax and enjoy one of the coolest movie experiences you will ever have! Find out more here.
10. Kayak on the Thames
Ok, so perhap we're moving onto blue space now…
If you're someone that sways towards the more active of adventures, grab a willing friend and head out on the water to catch an extremely unique perspective of summer in London.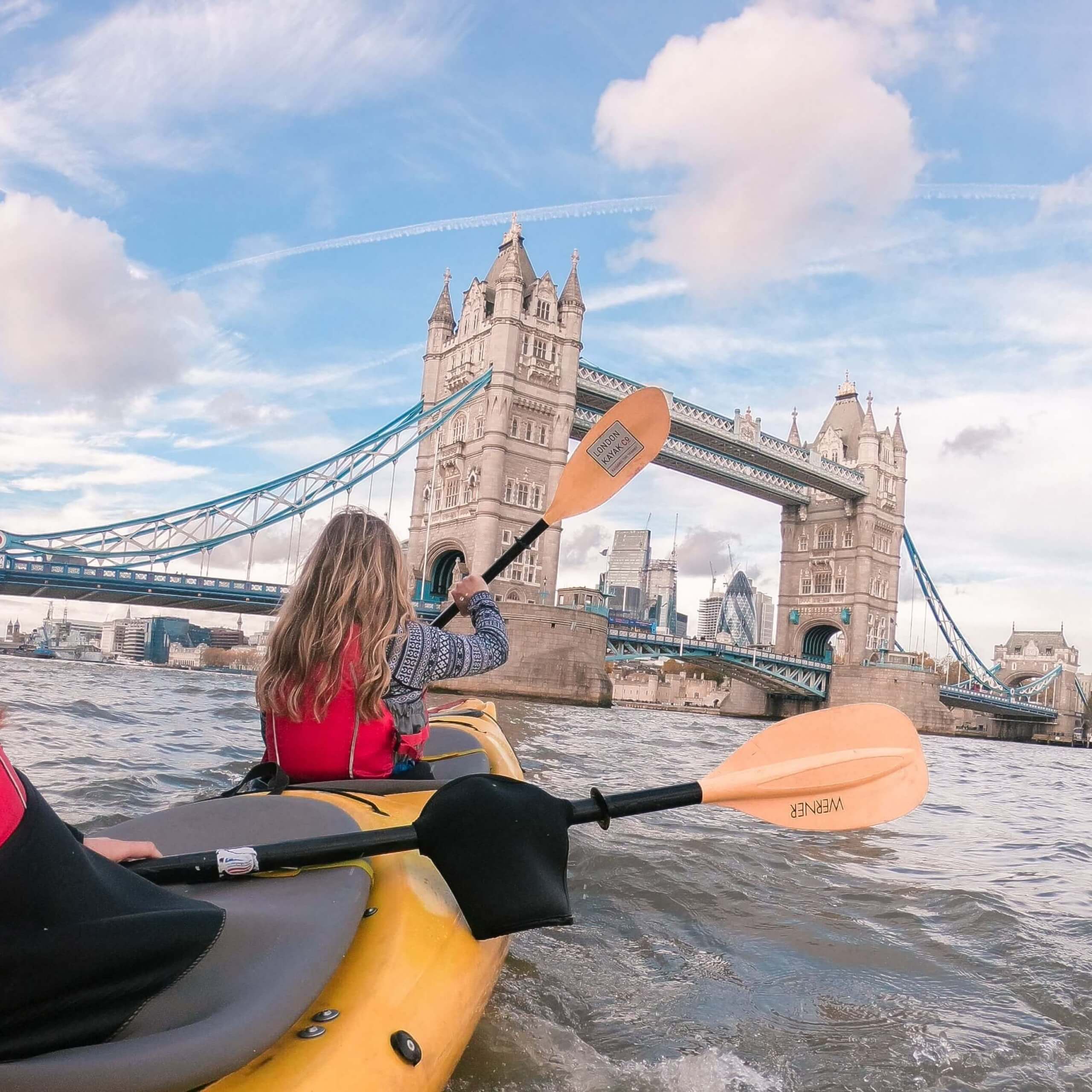 11. Camden Market
This is the heart and soul of Camden. If you feel like exploring a little more than just food, then Camden Market is perfect. Not only does it offer some of the tastiest foods around London, but it's also made up of small stalls selling clothing, art and other cool bits!
See my complete guide to Camden here.
12. Walk through Tower Bridge and grab some goodies at Borough Market.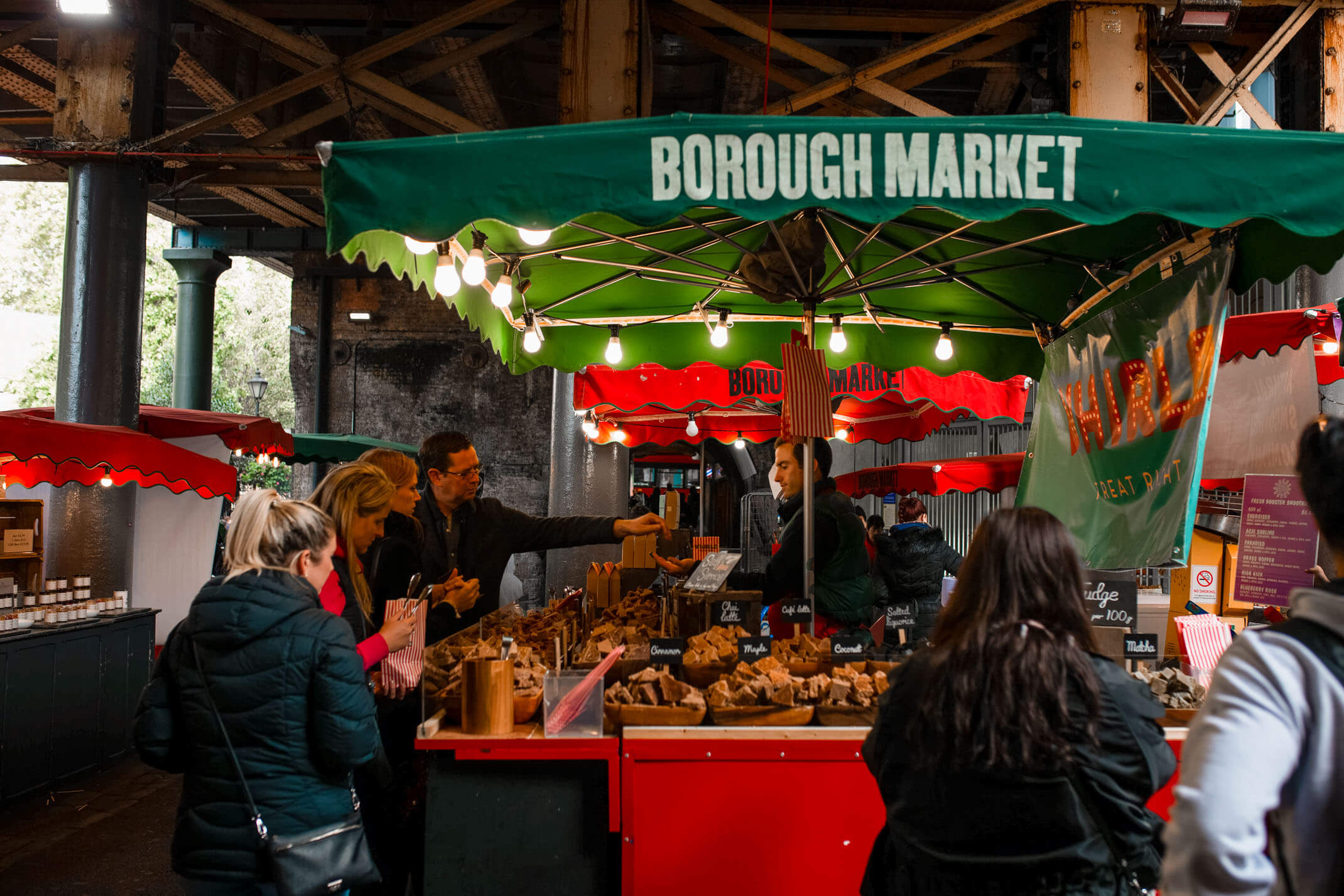 13. Columbia Road Flower Market
Take in all the smells and then go for a walk along the canal to Victoria Park. This market is only open on Sundays!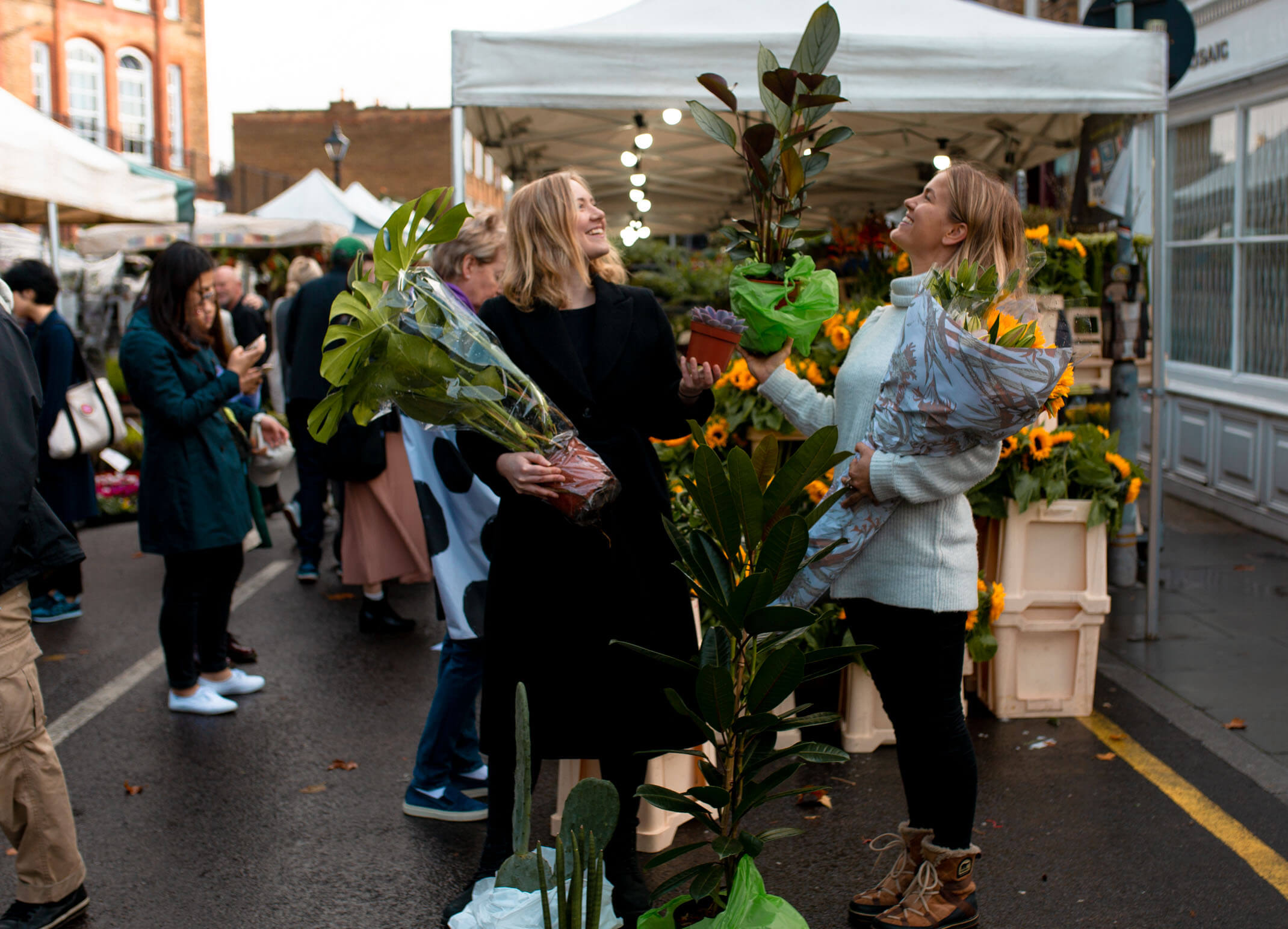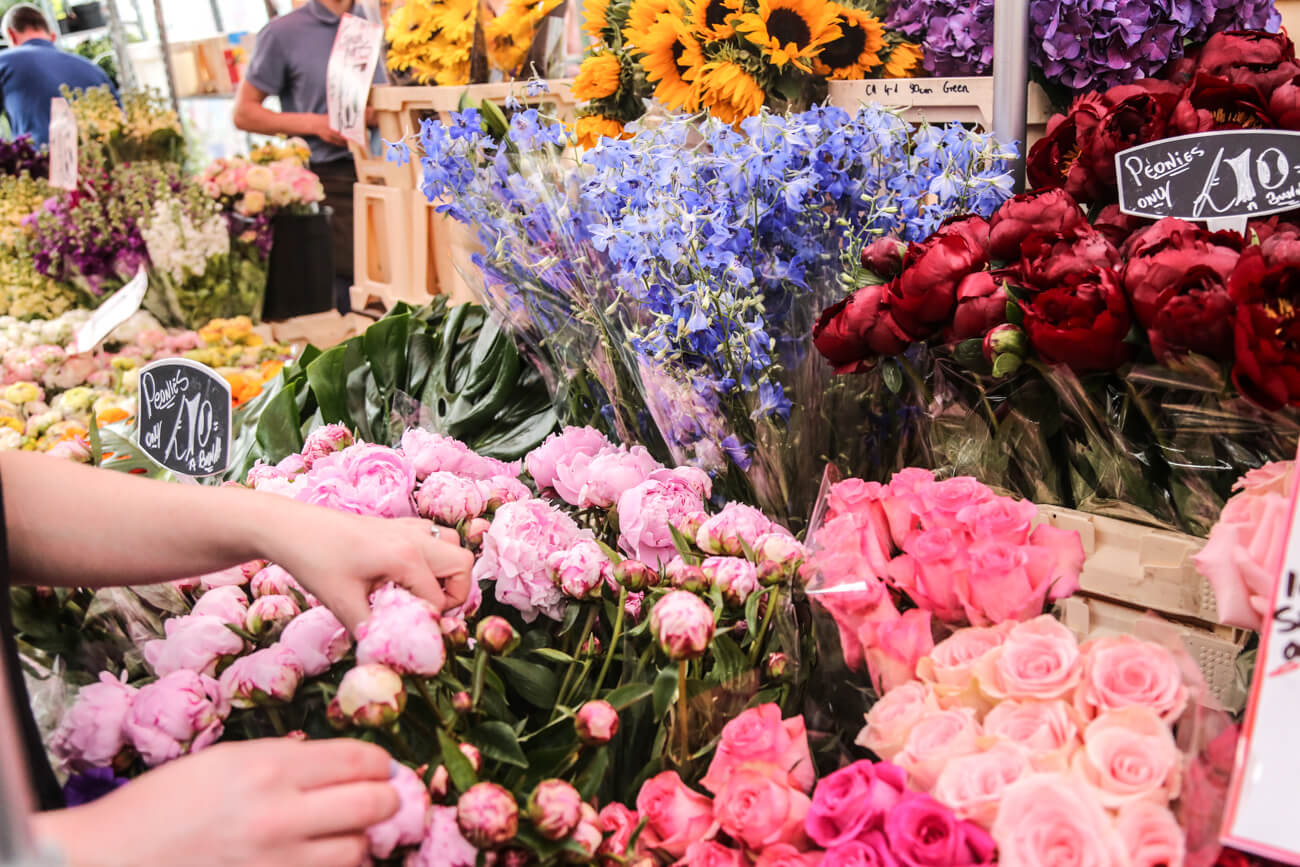 14. Mercato Metropolitano, Elephant and Castle
Amazing street food and outdoor areas!
15. Have a drink at a secret cocktail bar inside a fridge.
Yes, you did read that correctly. It sounds crazy and exciting but possibly one of the coolest things to do around London. This secret cocktail bar is known as "The Mayor of Scaredy Cat Town" but is located inside the cafe The Breakfast Club. Find out more here.
We even sussed out the secret password that's needed to enter the secret cocktail bar… "I want to see the mayor".
16. Dine in the dark at Dans le Noir
By far one of my favourite suggestions by one of our Global Travellers! In Dans le Noir you can challenge your taste buds by immersing yourself in a special dining experience in the dark. Spend the evening sharpening your tastes buds all while experiencing inclusiveness as you are hosted and served by visually impaired waiters. Looking for a fun and different date night ? Pop it into your date to do list! Find out more here.
17. Play rugby.
I loved playing O2 Touch Rugby in London during summer. I absolutely loved playing rugby and I had an absolute blast! See my experience here.
The Inner Warrior camps and sessions are for rugby players of all levels! And what's more, the sessions are free! See my experience here.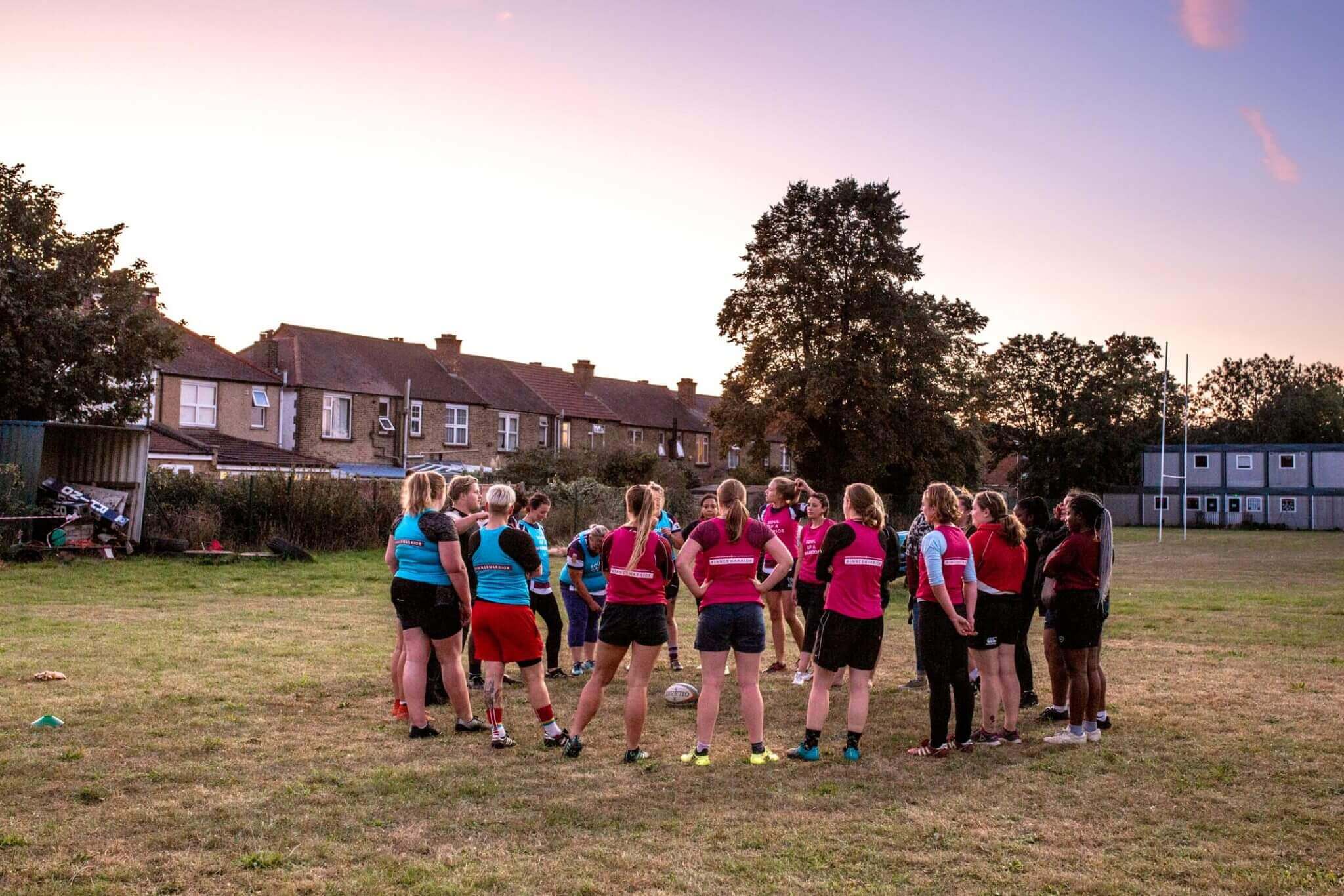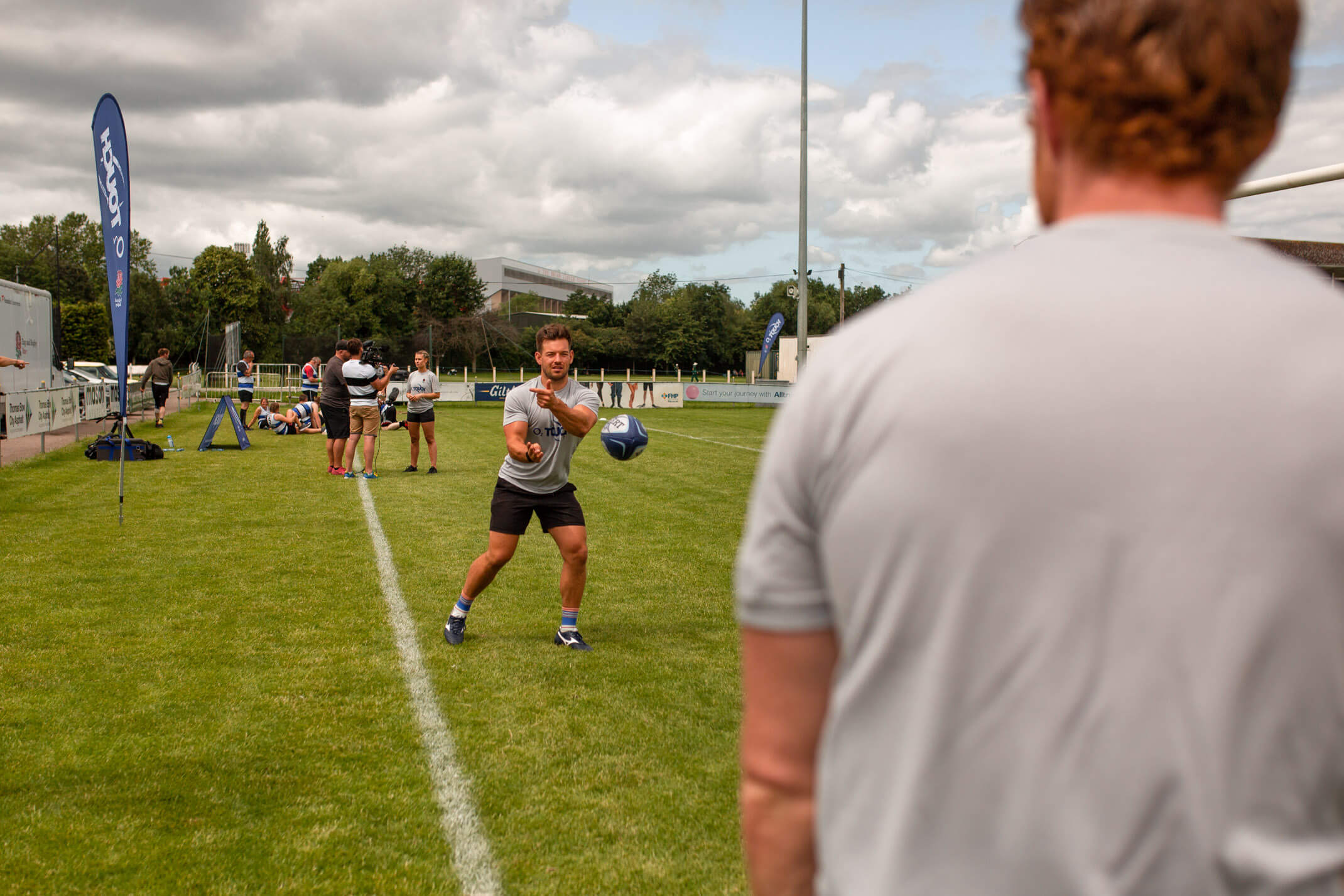 18. Enjoy afternoon tea on a bus.
The London red buses are iconic, and so is an English afternoon tea! So why not combine them, and see all the sights at the same time!?
See my experience of the afternoon tea London bus tour here.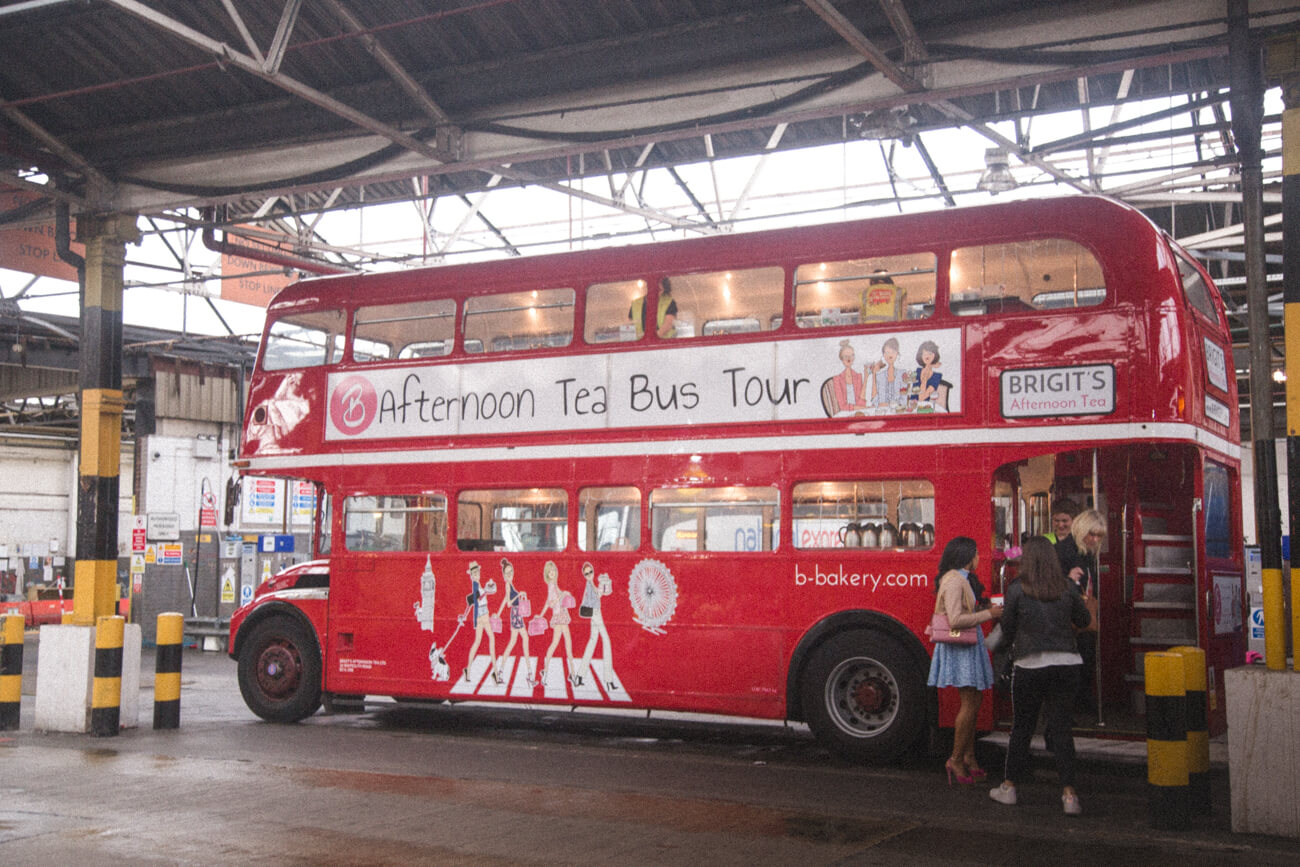 19. Take a boat ride on the Thames instead of taking the Tube.
Possibly my new favourite way to see and get around London. The interior of the boat, the spacious comfy leather seating and the views on board make it a great option for transport in London in summer! There's a cafe on board serving up coffee (the good stuff), alcoholic drinks, all the teas and even food (including vegan options). To use the service you can tap on with your Oyster or contactless card and transport yourself across London via the Thames with all the iconic views of the city's landmarks, e.g. Westminster, the London Eye, Tower Bridge and more.
See the Thames Clippers routes available here.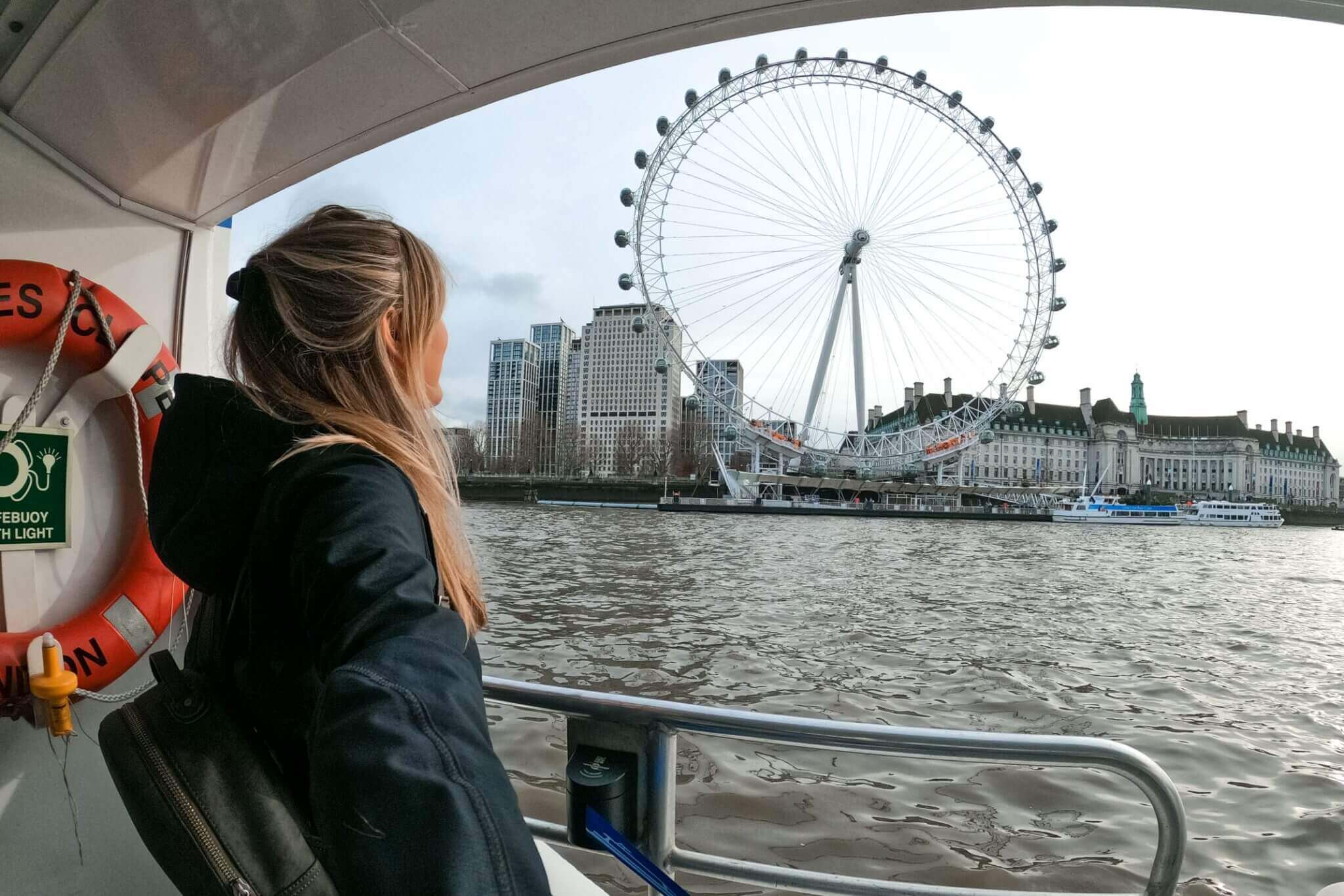 20. Take a day trip to Windsor.
Queen Elizabeth's home town is less than an hour away from London!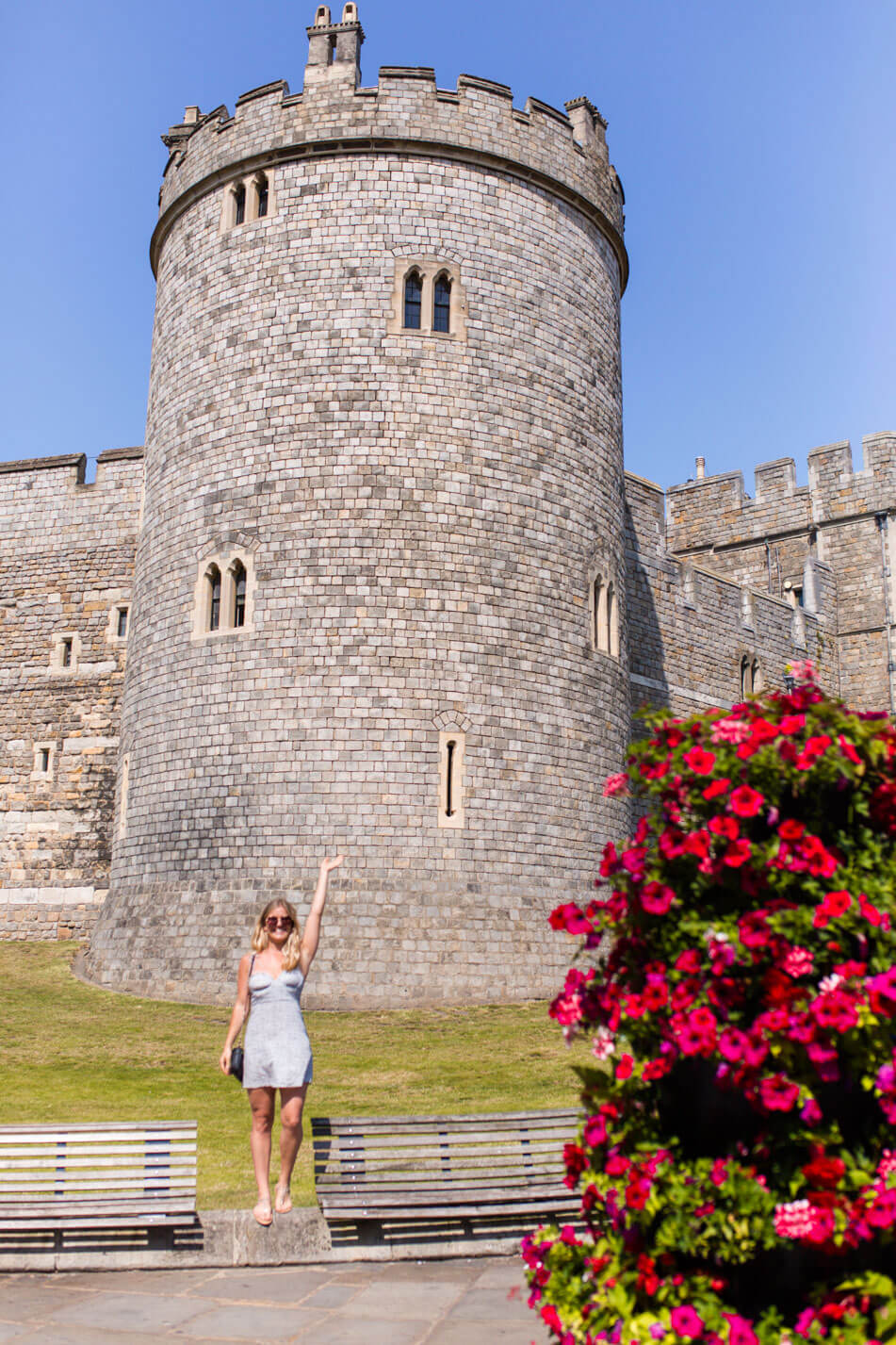 Visiting London in winter?
Looking for more London inspiration?
Have you visited London in summer?
What were your favourite spots? I'd love to know!
Love as always + happy adventuring,
Did you find this post helpful? I'd love you to share it for me.
I can't do this without you.
Pin and save this blog post for later…