When heading to Australia, Sydney is often up there at the top of one's bucket list… and for good reason too.
Located in New South Wales, on the East Coast of Australia, Sydney is world famous for its Harbour Bridge, the Sydney Opera House and it's annual New Year firework spectacular (to name just a few things). Travellers come from all over the world to experience this city-seaside destination. Sydney is also a very popular destination choice for those embarking on the desirable working holiday visa in Australia.
Sydney is one of the best places to visit in Australia and definitely not one you should miss off your East Coast Australia bucket list.
Sydney is often the touchdown point for travellers arriving in Australia because of Sydney's International Airport located just outside the city centre, but that's not the only reason to find yourself here. Whether it's to indulge in the northern beaches and explore the seaside surf town of Manly, walk the famous Coogee to Bondi coastal walk, grab brunch at one of the many brunch spots in Sydney, explore one of Sydney's many stunning walks or to have an early evening cocktail at the Opera House bar for sunset, Sydney has everything you desire from lazy beach days to cosmopolitan cocktails downtown.
There's is so much to do in Sydney and so if you're wanting to cover all of the best things to do in Sydney, I'd suggest putting aside a week to explore. However, if you're short on time but still looking for some fun things to do in Sydney, I've created a 4-day Sydney itinerary and a 3-day Sydney itinerary to inspire you.
In this blog post, I've jam-packed 4 days worth of Sydney adventure into an itinerary that will have you seeing the very best of Sydney!
Other posts that may help you plan your trip to Australia: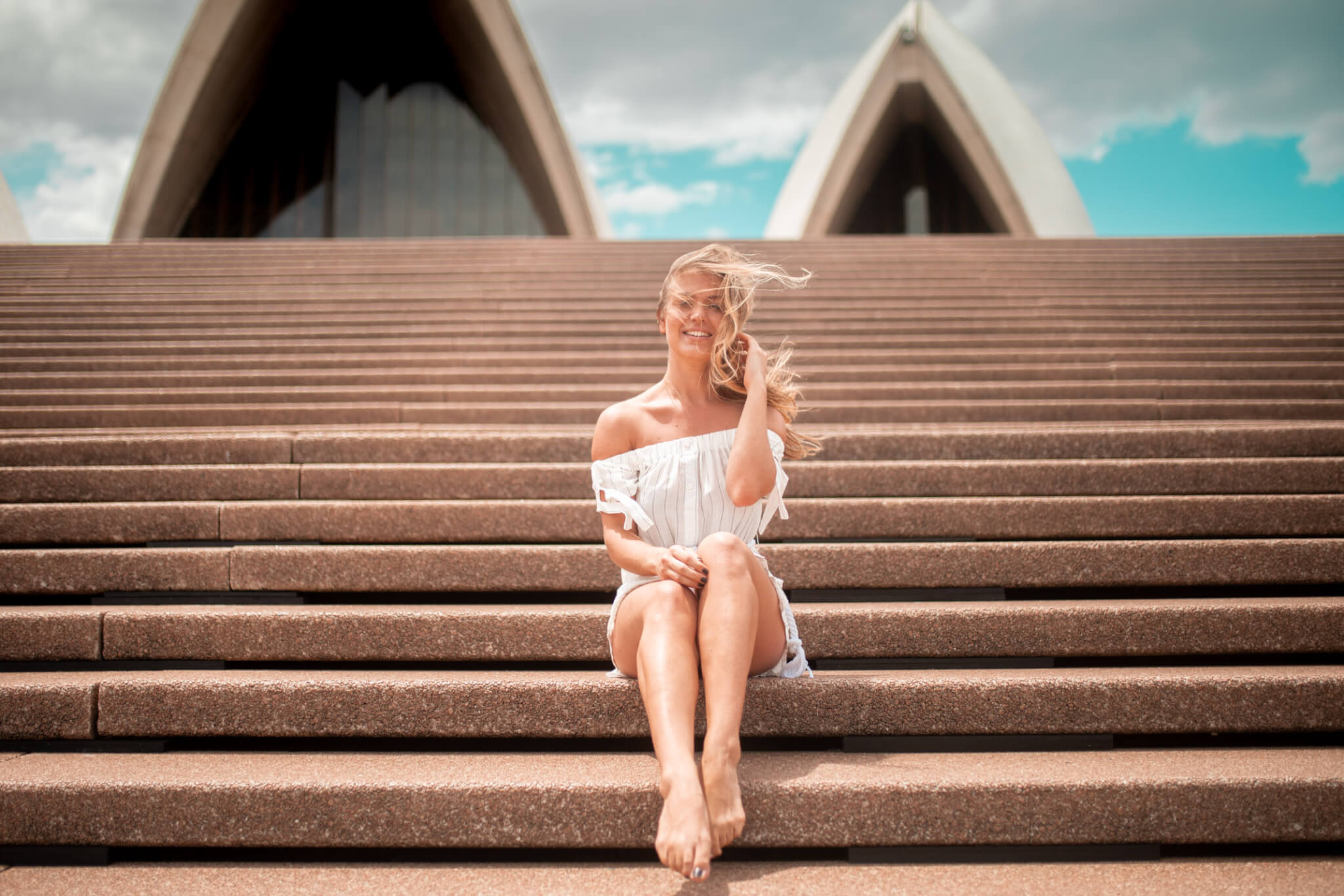 Here's the perfect 4-day Sydney itinerary…
Day 1 of your Sydney itinerary
Morning
First things first, arrive at and check into your accommodation, drop your cases, freshen up, and get ready to explore the best things to do in Sydney!
If you aren't sure where to stay in Sydney, check out my Sydney hostel guide here.
If you're looking for a new set of suitcases, I've recently invested in the LEVEL8 luggage and I love them! I went for the Textured Luggage 2 Piece Set in Olive Drab because of their unique colour (I can actually tell which is my luggage on the conveyer belt now haha!).
I'd highly recommend checking them out if you need a new set, they are so smooth to travel with. Worth noting that these ones have 360 spinner wheels, TSA-approved combination lock, inner dividers AND they are super lightweight!
Afternoon
Explore The Rocks. Wander around one of the oldest parts of Sydney, located just beside Sydney Harbour Bridge. Look around the boutique shops, grab lunch in one of the gorgeous cafes, or grab a smoothie on the go. The Rocks Market is every Sat/Sun from 10am-5pm & the Foodie Market is every Friday 9am-3pm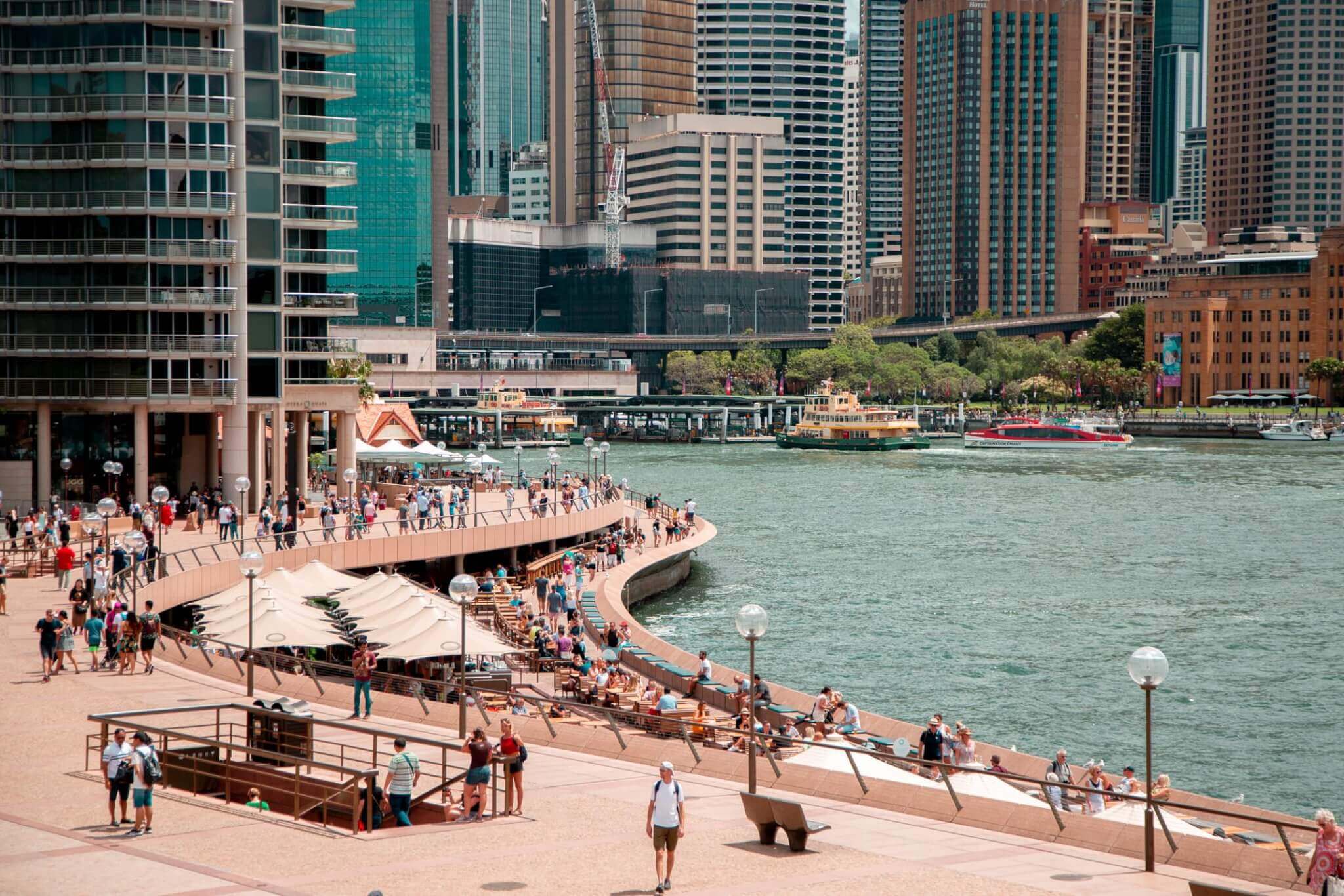 Another option is Surry Hills. Another gorgeous superb of Sydney, you could easily spend the day wandering the flower and pastel filled streets, stumbling across dreamy vintage stores, bakeries and breakfast spots.
Evening
After a super busy day exploring the city, you'll probably want to relax this evening! You could…
Watch the sunset from Mrs. Macquarie's Chair.
Walk past the Opera House and continue along the waterfront until you reach this point, where you will get a view like no other of the sun setting over the Opera House and the Harbour Bridge.
Have a drink and food at the Opera Bar.
Located just beside the Opera House itself with incredible views over the landmark, grab your favourite cocktail or glass of bubbles and toast to the incredible adventure you are just beginning!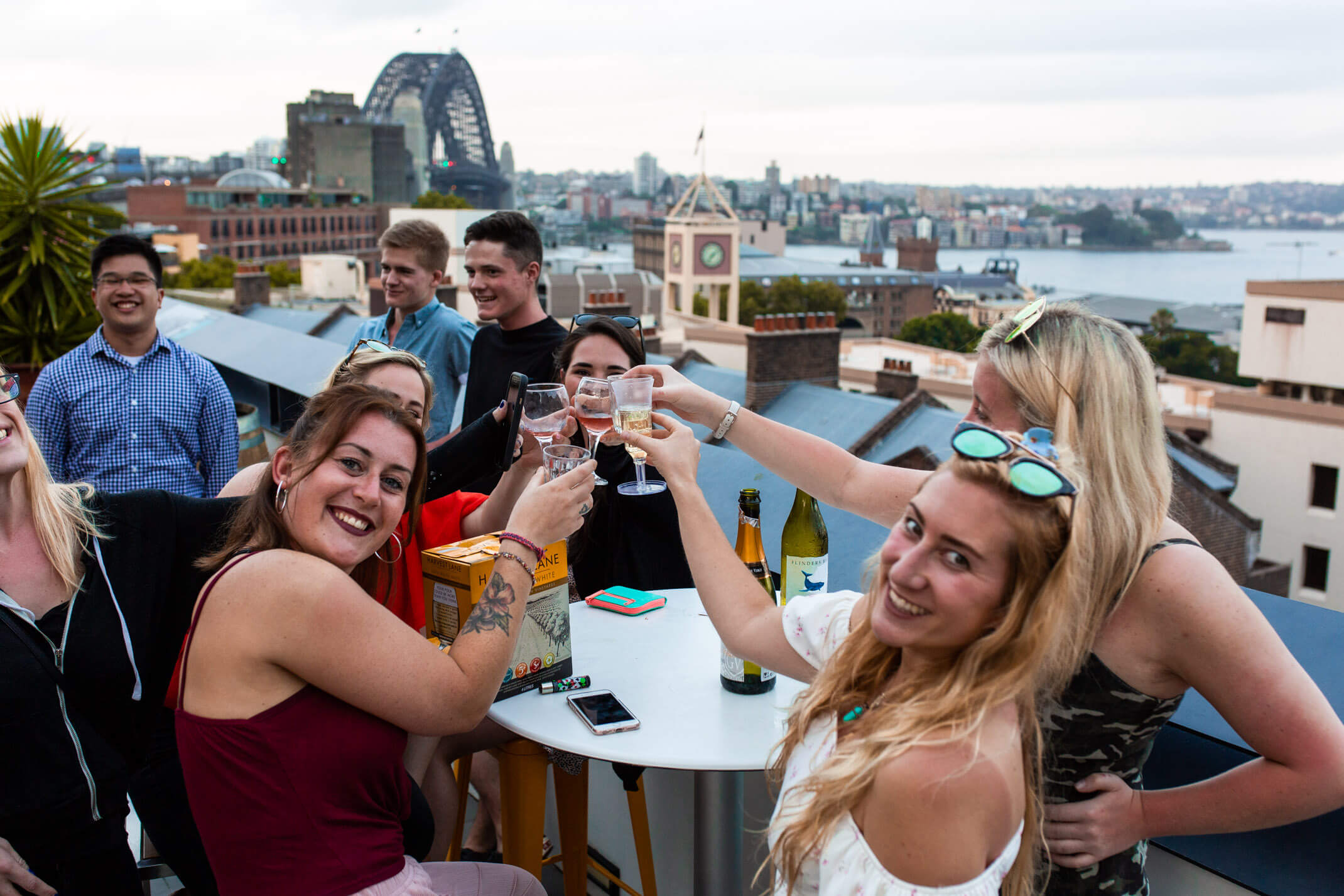 Day 2 of your Sydney itinerary
After a day of city life, I think it's time for a day out!
My favourite day trip in the area definitely means going to the Blue Mountains.
Grab a car, hop on a train or book a group excursion to the outer region of Sydney where this World Heritage-listed phenomenon lies. Partake in a bit of outdoor activity or simply grab lunch at one of the restaurants and take in the views.
To get inspired for your trip to the Blue Mountains, check out these blog posts:
Other days out in and around Sydney…
The Zoo with a view! Head down to Circular Quay and hop on a 12 minute ferry to Taronga where you can view over 4,000 animals including Kangaroos & Koalas! Tickets start at $42.30 for an adult day pass, and can be purchased on the website here.
Vineyards, chocolate, a brewery, cheese, and wildlife, all in one day! Check out my post about visiting the Hunter Valley here.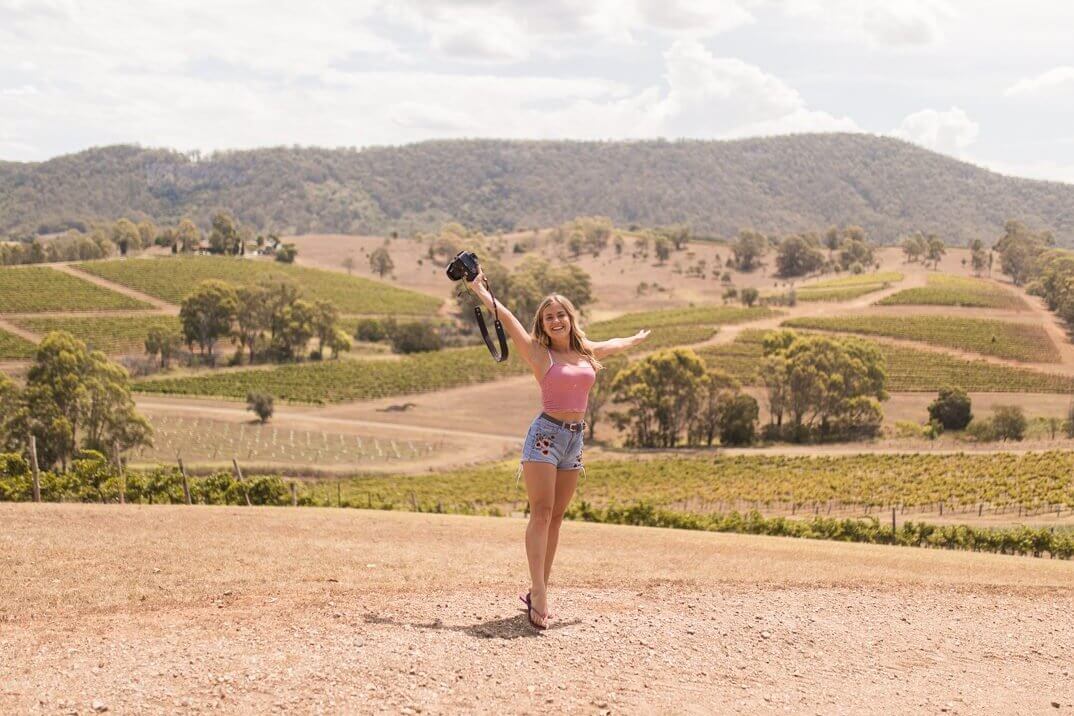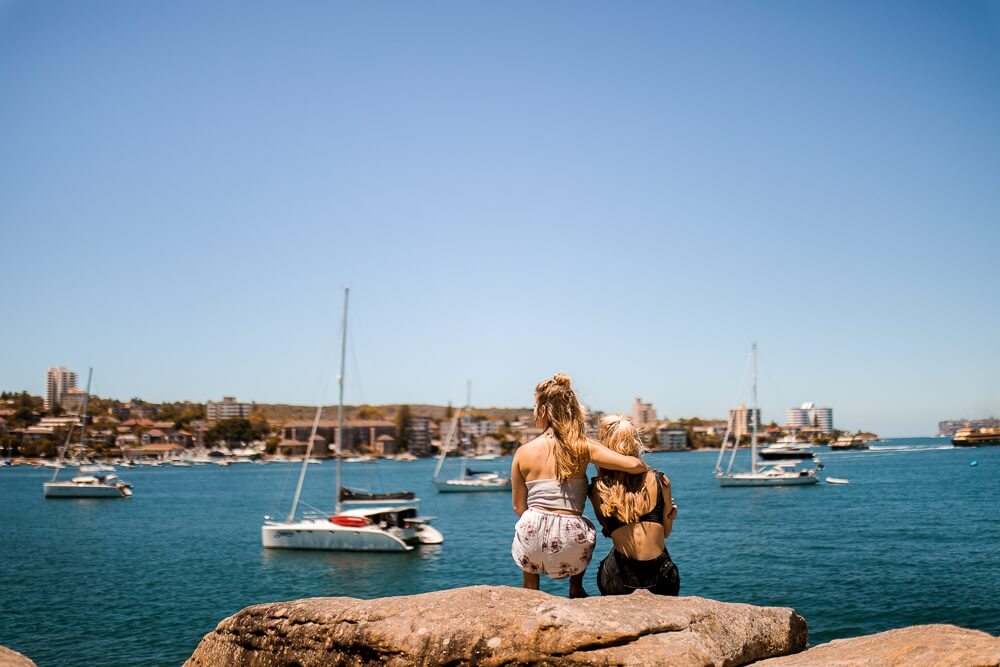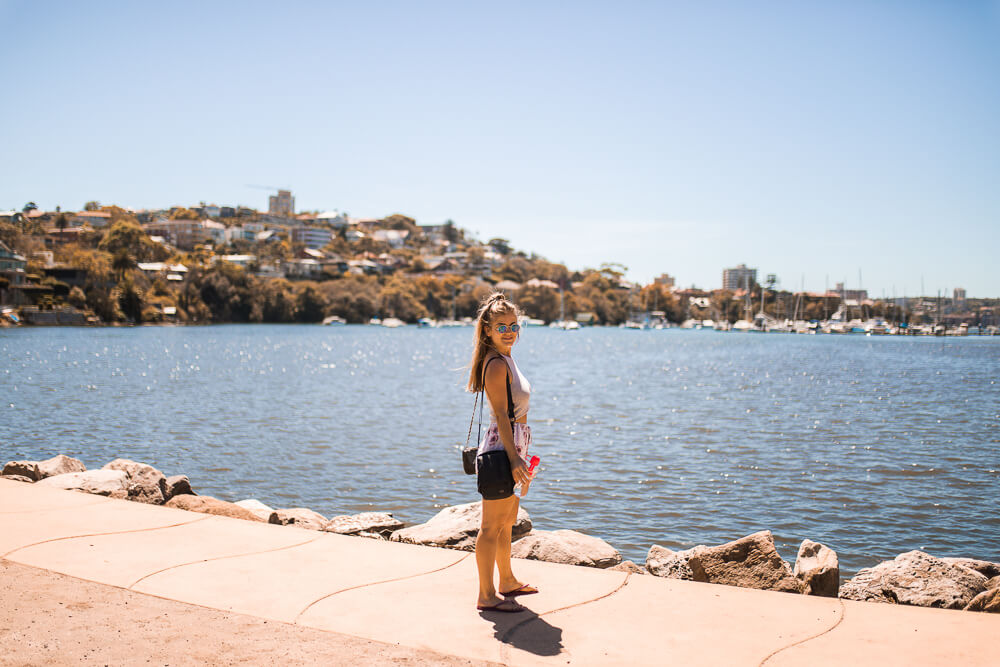 Road trip (my favourite kind of trip!)
There are so many places you could go. For Sydney road trip inspiration, check out these blog posts: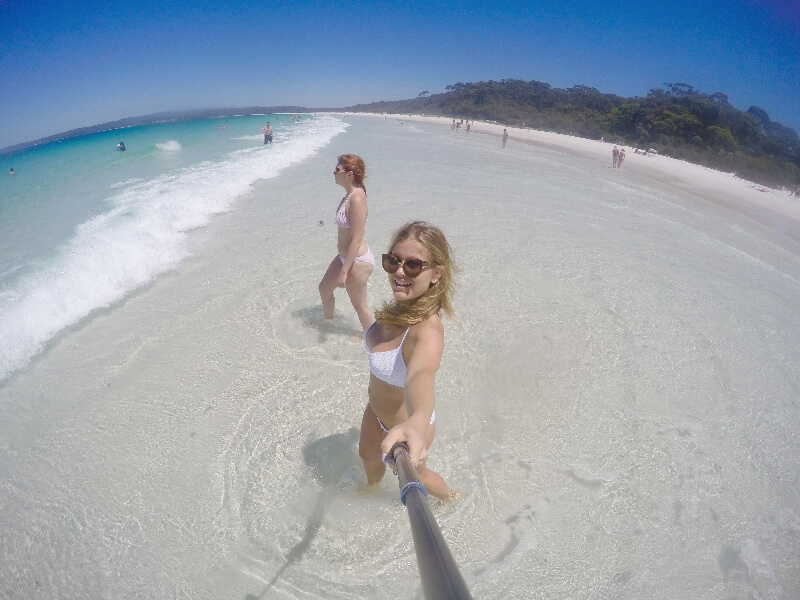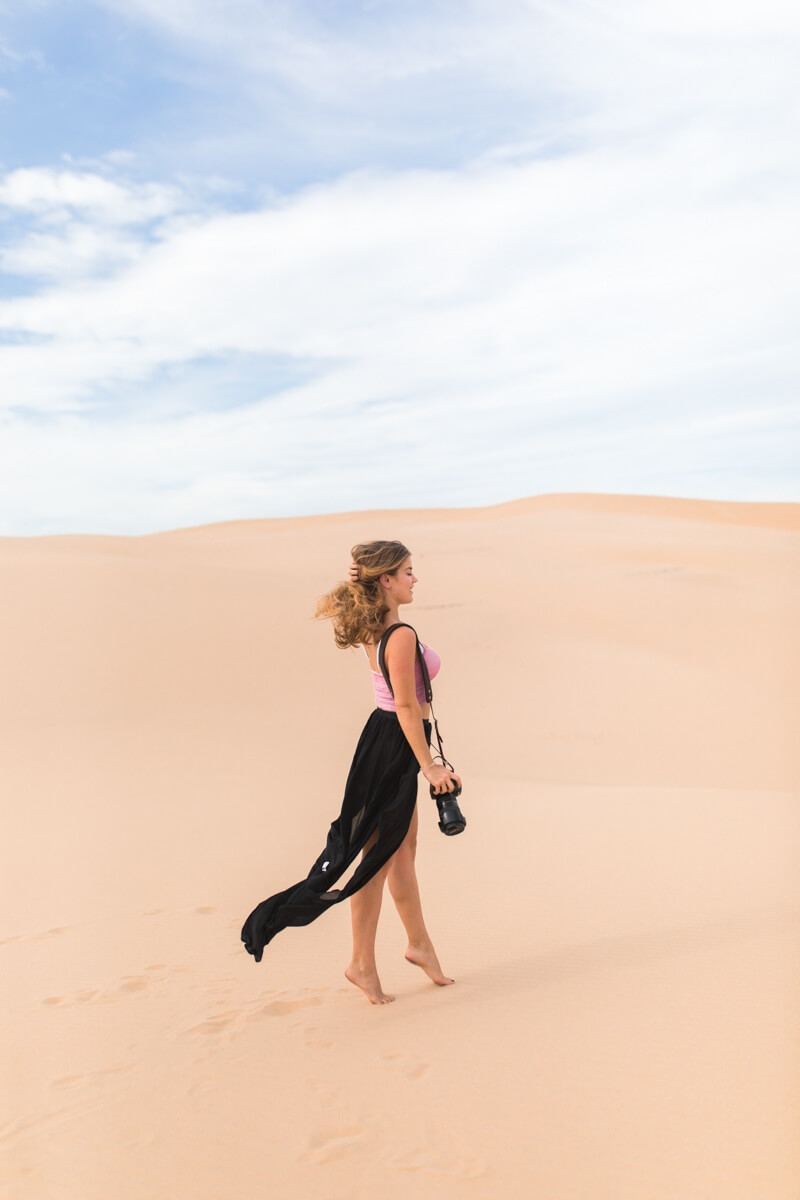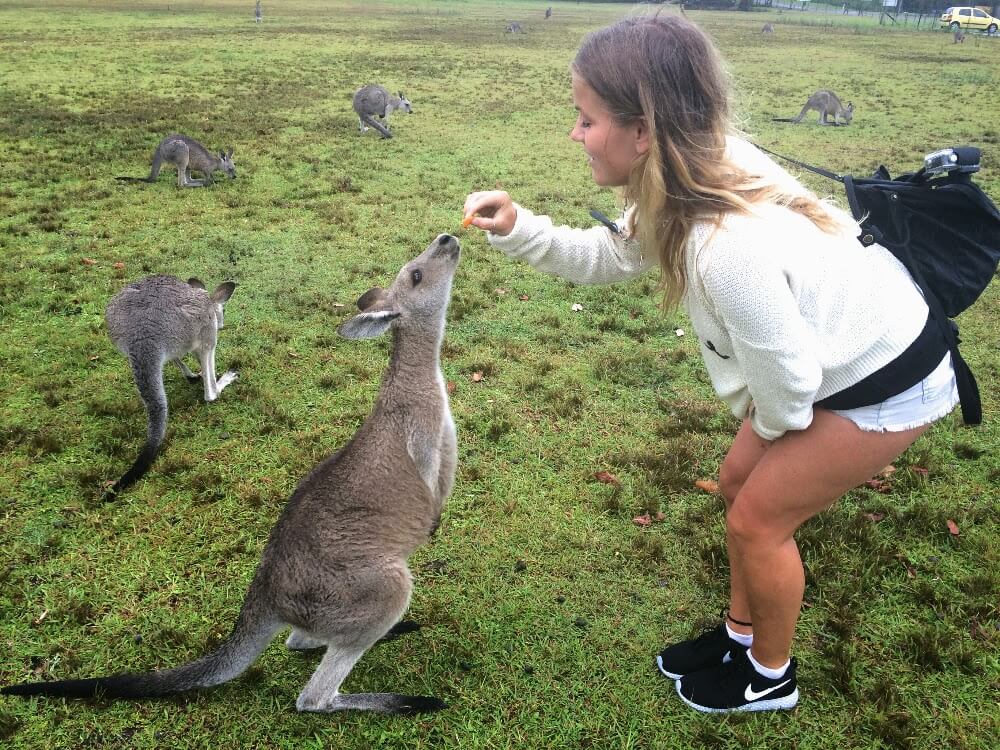 Either head back to Sydney after dinner, or if you fancy dinner or nightlife in Sydney, why not try dinner in Darling Harbour… such a beautiful dinner location on the waterfront.
P.s. One of my favourite places to eat in Sydney is HOME, a Thai restaurant near Chinatown. Super reasonably priced and v.v. yummy!
Day 3 of your Sydney itinerary
A day to kick back and relax!
If you're feeling particularly energetic and don't want to waste a second oversleeping whilst in Sydney, use this morning to capture the morning light.
Sunrise is a great time to grab those classic Sydney pictures in gorgeous light with no photobombers… You can't leave without those million-dollar selfies with the Opera House, the Harbour Bridge, and if you have time, Angel Place (a cute street filled with bird cages, which is a 10-minute walk from Circular Quay).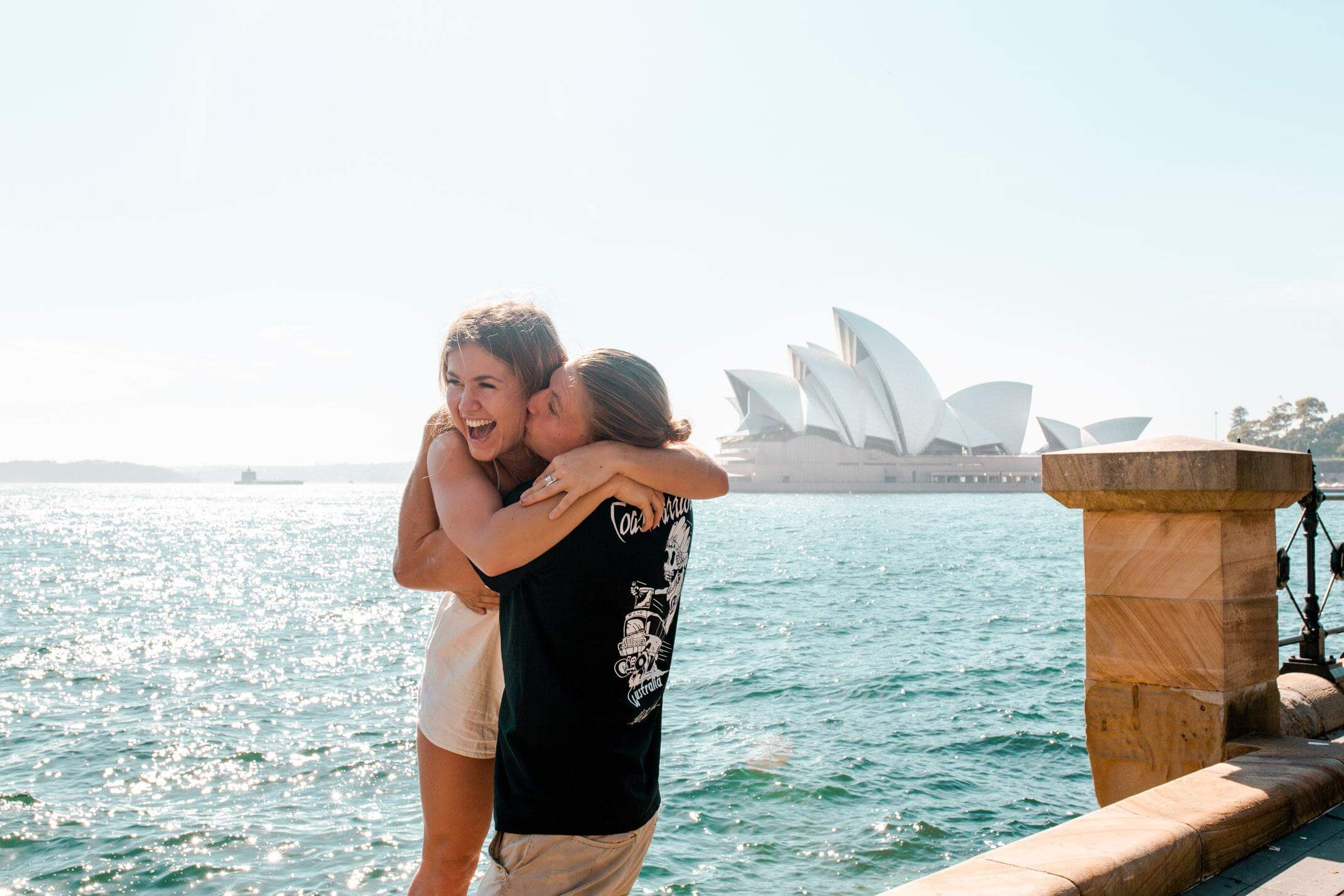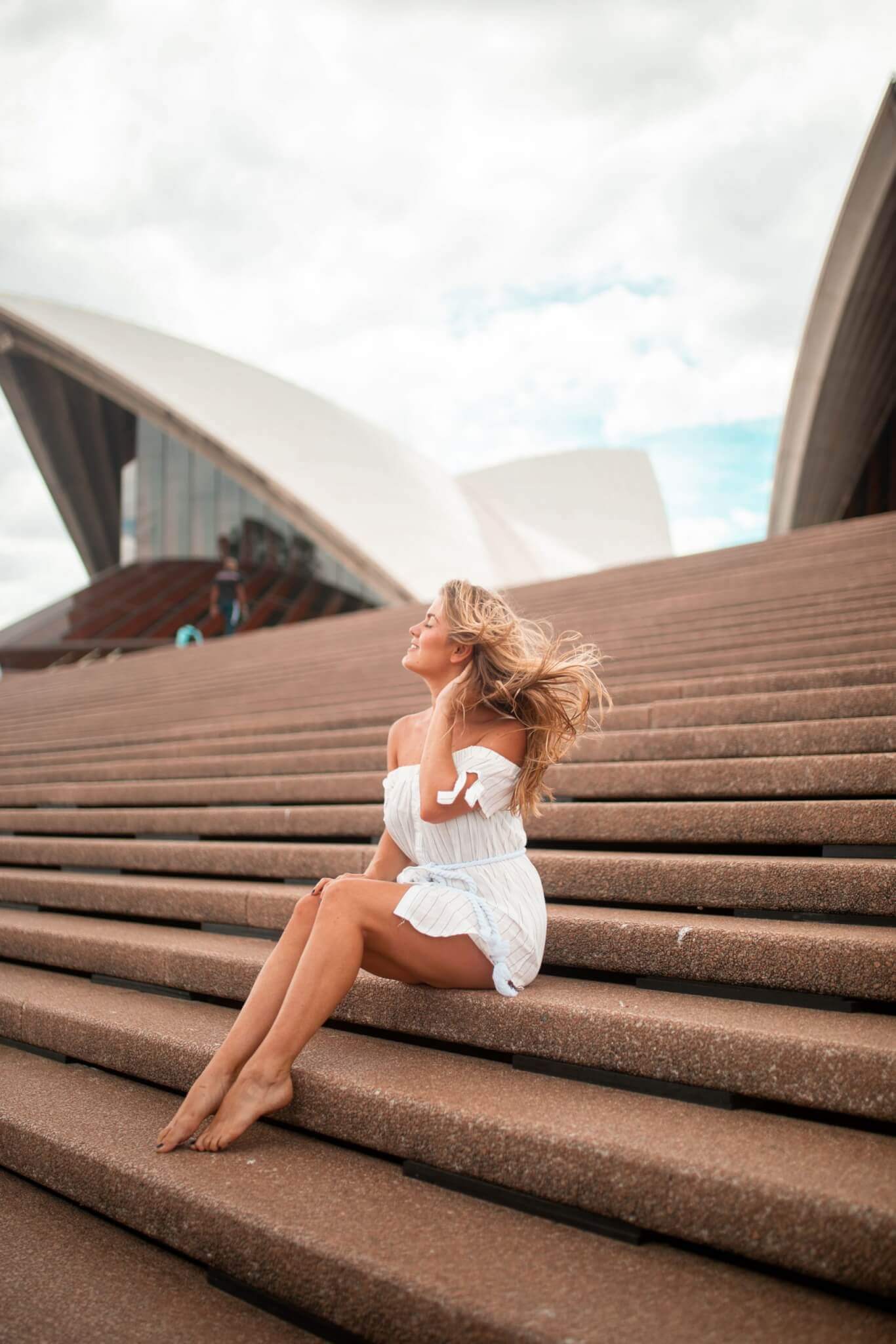 I put today down as beach day, starting at Coogee Beach and then following the walk round to Bondi. (Because it wouldn't be a complete trip to Sydney without a trip to Bondi, right?!). Make sure to stop off on your way round to jump in the ocean and take some beautiful pictures in the bays!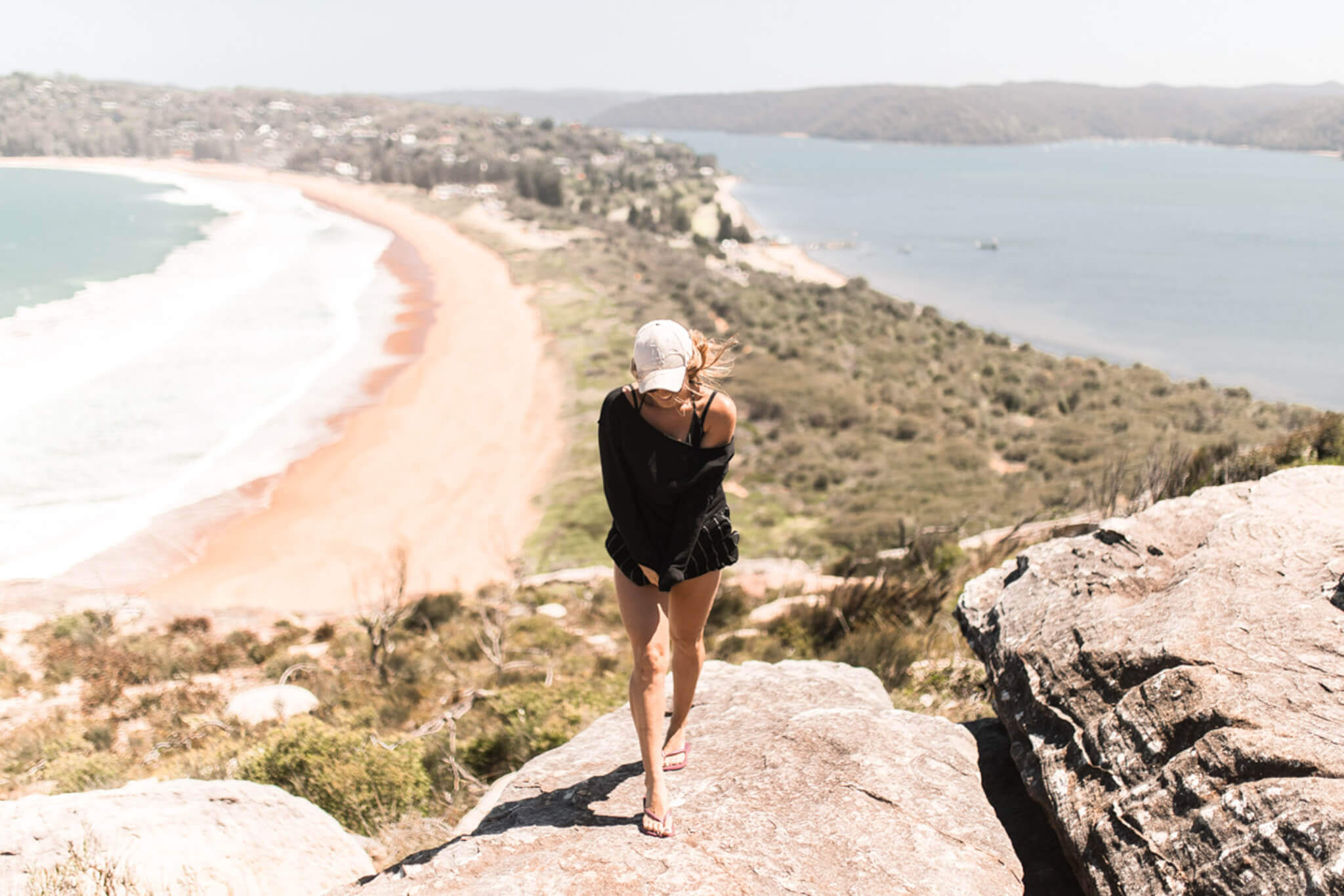 Once you make it around the final corner past the famous Bondi Icebergs, spend the afternoon cruising in Bondi. Play volleyball, dip in the ocean and if you're a Poké fan… Be sure to grab a bowl at Nudefish Poké (so good).
If you fancy doing a different walk, check out my post about walks around Sydney here.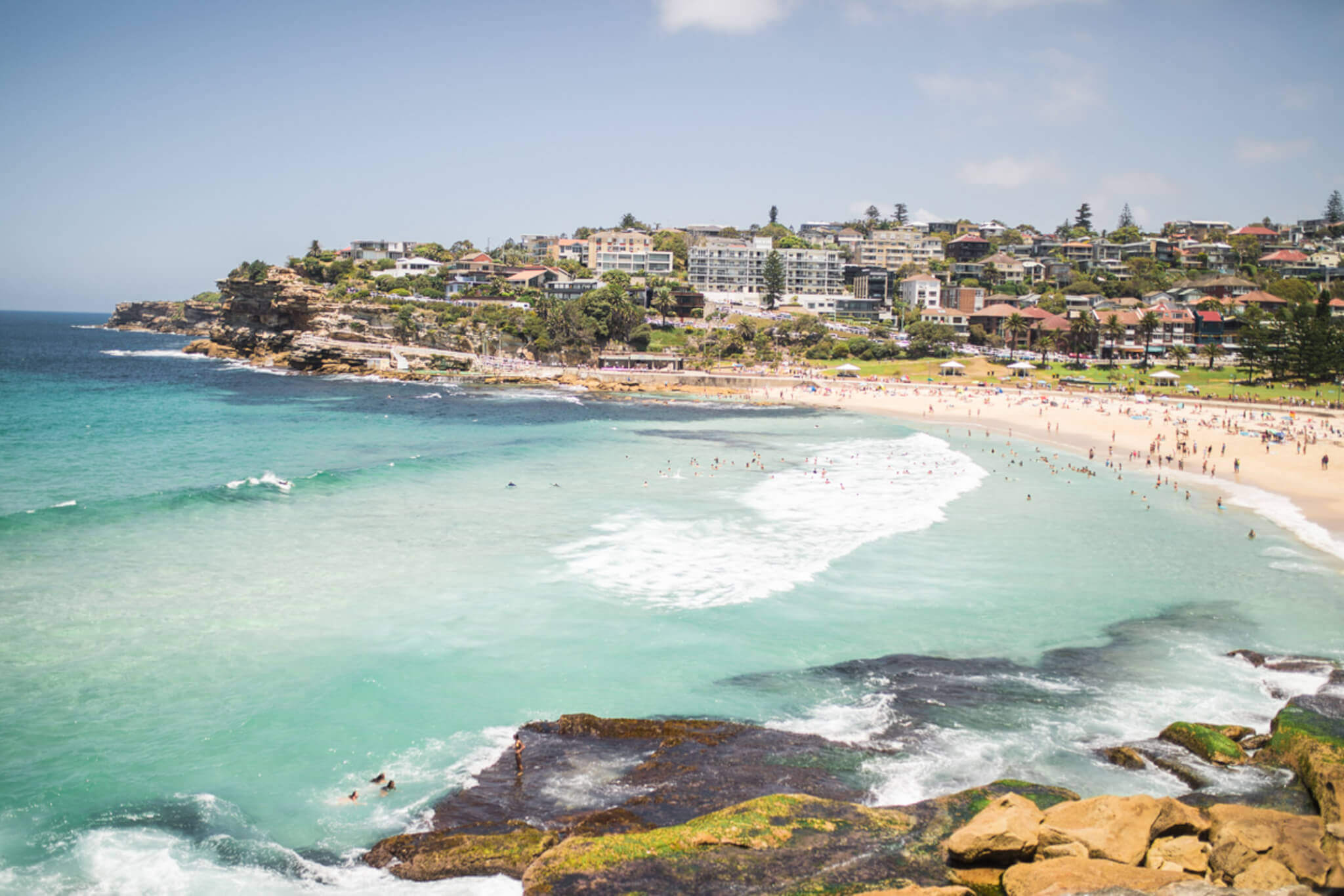 Day 4 of your Sydney itinerary
Your last day! If you didn't catch sunrise before, perhaps head out and catch it today.
Take the morning to explore the city a little more, visiting the places you haven't had time to see yet and grabbing coffee or brunch. See my favourite Sydney brunch spots here.
Consider:
the botanical gardens
China Town (100% grab some famous custard puffs from Emperors puffs)
shopping in CBD
Wander around Darling Harbour
For the afternoon, I'd recommend you take the ferry from Circular Quay over to Manly for the day ($9.20 AUD single trip)!
(Or, if you went on day 2, then head out on another day trip of your choice!).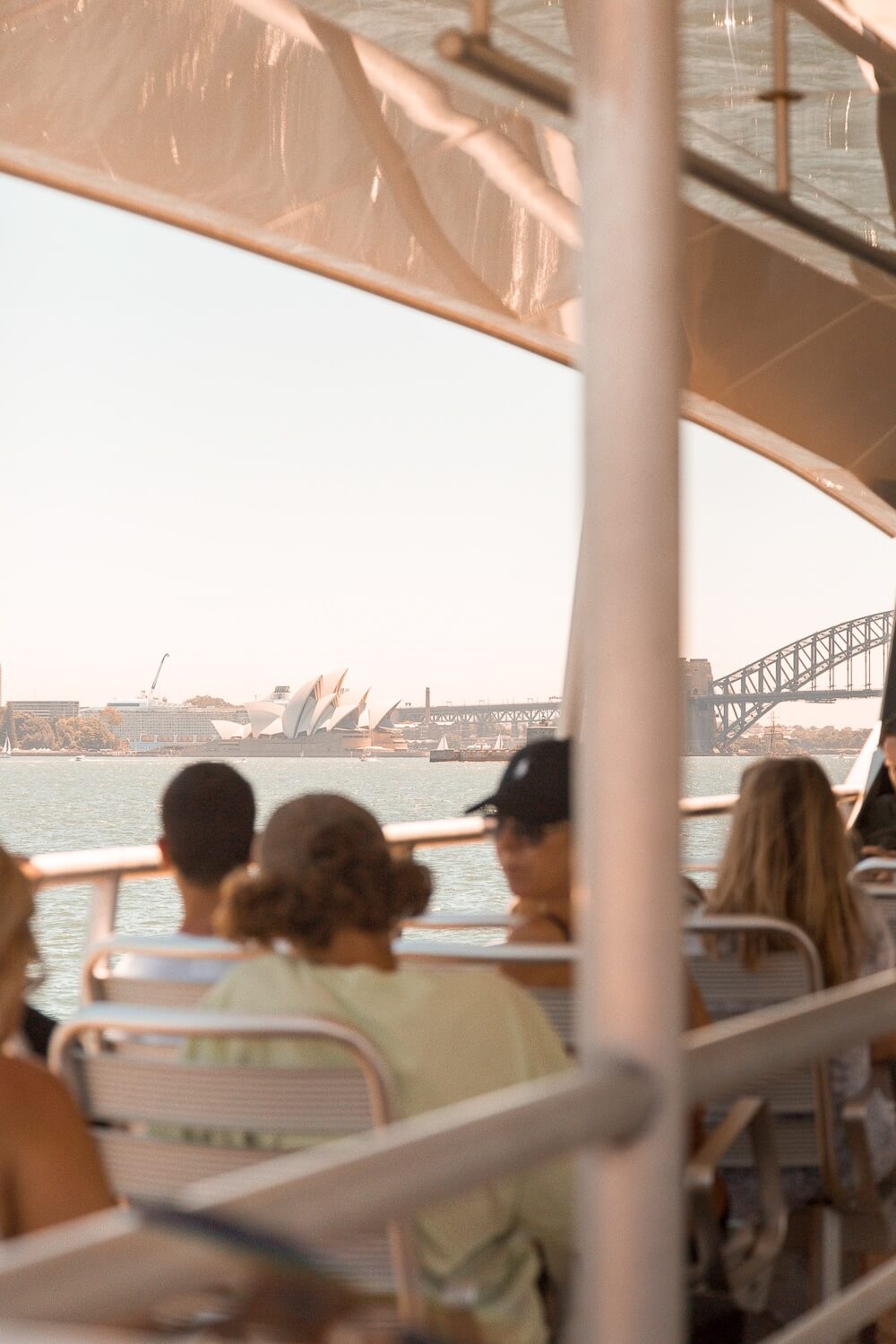 Manly is my favourite place in Sydney by far, it has the laid back beach life of Byron Bay but has access to the city in 20 minutes via the fast ferry. Definitely somewhere I could live.
Be sure to head over to Shelley beach for a beach day and an awesome spot for snorkelling and hang around for sunset cocktails on the wharf. The PERFECT end to your trip.
See my full guide to Manly here where you'll find all my recommendations.
And before you know it… that's four days in Sydney!
Have you been to Sydney?
What were your highlights? I'd love to know!
Love as always + happy adventuring,
Did you find this post helpful? I'd love you to share it for me.
I can't do this without you.
Pin and save this blog post for later…