If you've never heard of Stockton sand dunes and you're looking for one of Australia's hidden gems, or you're planning an epic day trip from Sydney, this is the Australia road trip you need to do!
Over the past few years I have covered the East Coast of Australia in a variety of ways and have pretty much covered all the typical touristy spots. Check out my East Coast bucket list here.
Now, one of the 'big' bucket list adventures on the East Coast of Australia is Fraser Island. But it's also important to dedicate adventure time to exploring places that are more 'off the grid'. What I want to share with you today is a pretty great alternative for those that cannot afford one of the Fraser trips (although it can be done on a backpacker budget) or maybe don't have the time to venture that far up the coast…
My guide to Stockton sand dunes: a road trip from Sydney to Newcastle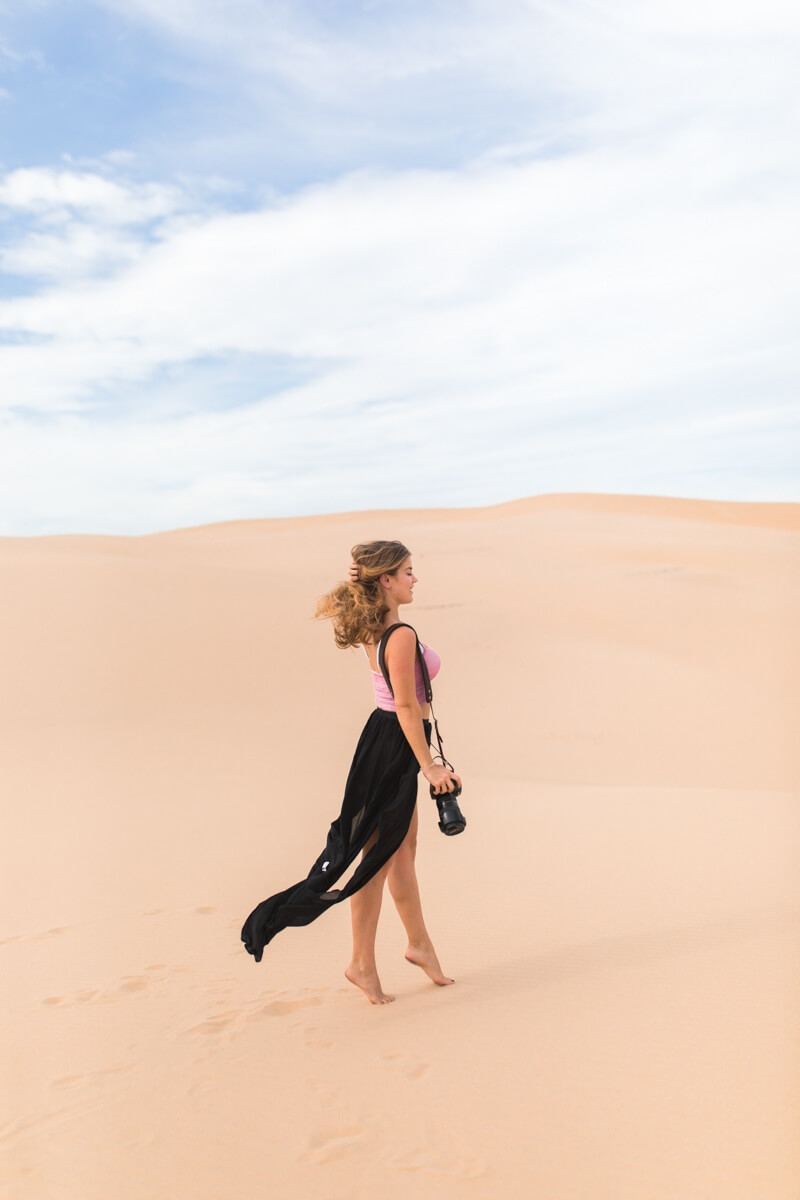 The itinerary…
Shoal Beach
Mount Tomaree mini hike and lookout
Beach lunch and ocean dips
Stockton beach drive and Stockton sand dunes adventure
1. Make your way to Newcastle.
Newcastle is a 176km road trip from Sydney. On a clear day, this will take you just 2 hours. I'd definitely drive if you can, as it's a really nice coastal drive!
Otherwise, you can indeed catch a train from Sydney Central Station up to Newcastle for around $8, or land into Newcastle airport. But to do the adventure in this blog post, you will still need access to a car when you arrive.
2. Start the day at Shoal Beach.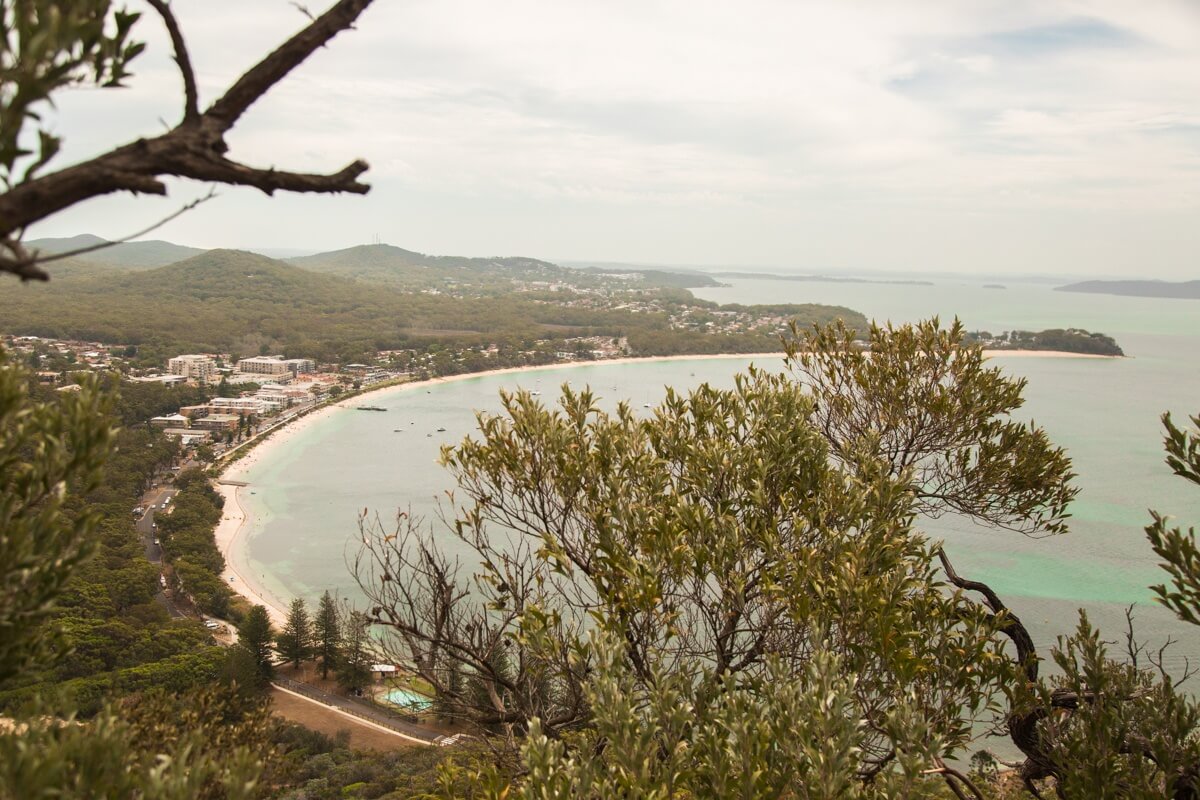 3. Next up is the Mount Tomaree hike and lookout…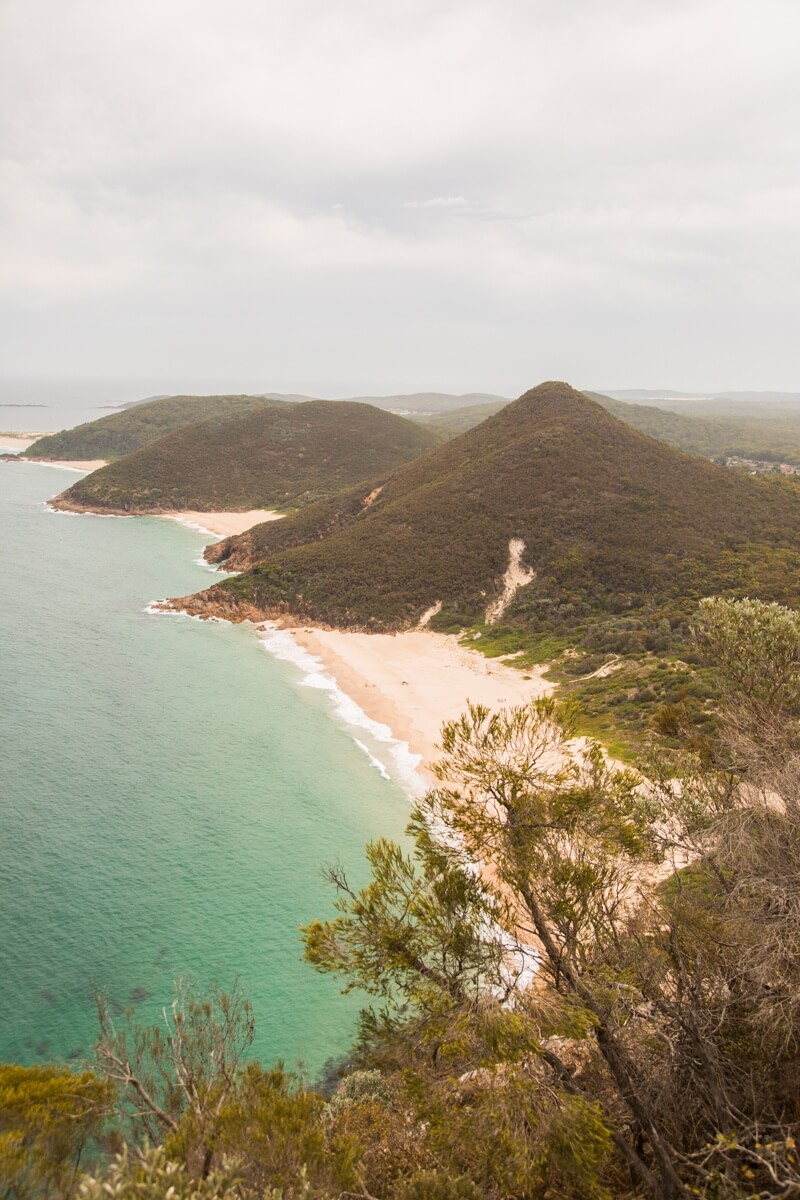 4. Beach lunch and ocean dip…
Before you begin the beach drive, head to Crest Birubi Beach where you can grab a coffee or some food over looking the beach you are about to explore. PS: The chips here are so great.
Address for your sat nav… 73 James Paterson St, Anna Bay NSW 2316, Australia
After refreshments you can even opt for a dip in the ocean or enhance your sand experience with a camel ride in the dunes with Oakfield Ranch Camel Rides.
5. Stockton beach drive and Stockton sand dunes adventure…
To drive on the Worimi Conservation Land (where Stockton sand dunes are located), as mentioned previously, you will need a permit. Permits are super cheap and essential.
Once you have picked one up from the many locations in which they are available, you can freely roam the beach and drive alongside the ocean with views both out to sea and over the Stockton sand dunes. Take a picnic with you and park up along the way to enjoy it. Make sure you leave time wander into the dunes.
The Stockton beach drive stretches 19km and will allow you to drive from Anna Bay all the way down to Williamstown or vice versa.
Tip: If you're heading back to Sydney, Anna Bay down to Williamstown is definitely the way you should do the Stockton sand dune drive. That way you're heading south and in the right direction to continue back to the city!
There are of course some rules to follow and advice you should definitely take when driving on the beach, some of which include:
a 40km speed limit
sticking to the beach and not driving into the dunes
deflating your tyres for beach driving
wearing a seatbelt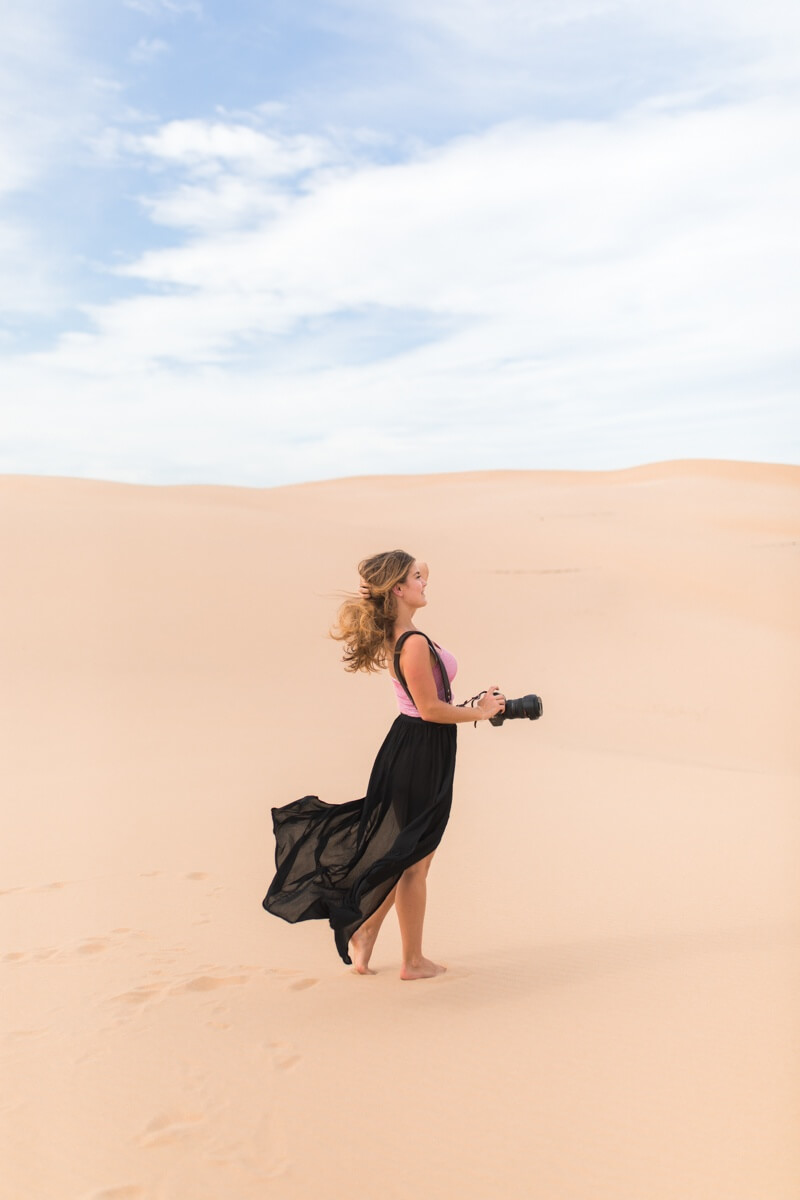 Remember you must reinflate your tyres again ready for the road driving! Particularly important if you are road tripping back down 2 hours to Sydney!
To extend your trip to the Stockton sand dunes…
Book an overnight stay in Newcastle or Port Stephens and then spend the following day exploring one of Australia's most famous wine regions: Hunter Valley.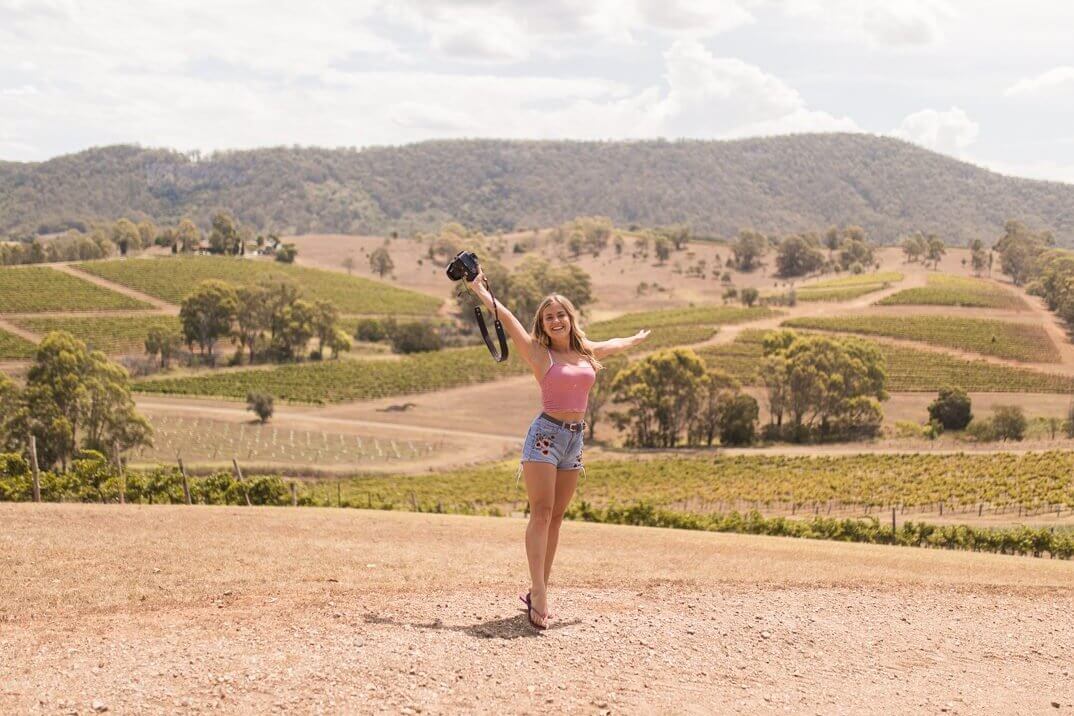 Have you been to Stockton sand dunes?
What road trips in Australia would you like to do? I'd love to know!
Love as always and happy adventuring,
Did you find this post helpful? I'd love you to share it for me.
I can't do this without you.
Pin and save this blog post for later…