The older I get, the more my health and wellness take a bigger priority in my life.
Moments of stillness and presence are so important, and influencing every aspect of what I do every day. From what I read, watch and listen to, to my prints on my wall, to ensuring I eat well and move more, I've recognized that looking after myself is my number one priority.
On this note, I took April off work (see more about that here) and went on a week's wellness retreat at The Body Holiday, in St Lucia.
This time I spent focusing on my wellness was life-changing.
I've never felt so calm and so relaxed in my life. Ever.
A month off work and a week off everything was just what I needed to rebalance myself.
I will definitely be making wellness retreats part of my annual routine and wellness an even bigger part of my every day life. But I want you to do the same. I want you to experience the calm, the stillness, the presence. I want you to feel well in yourself.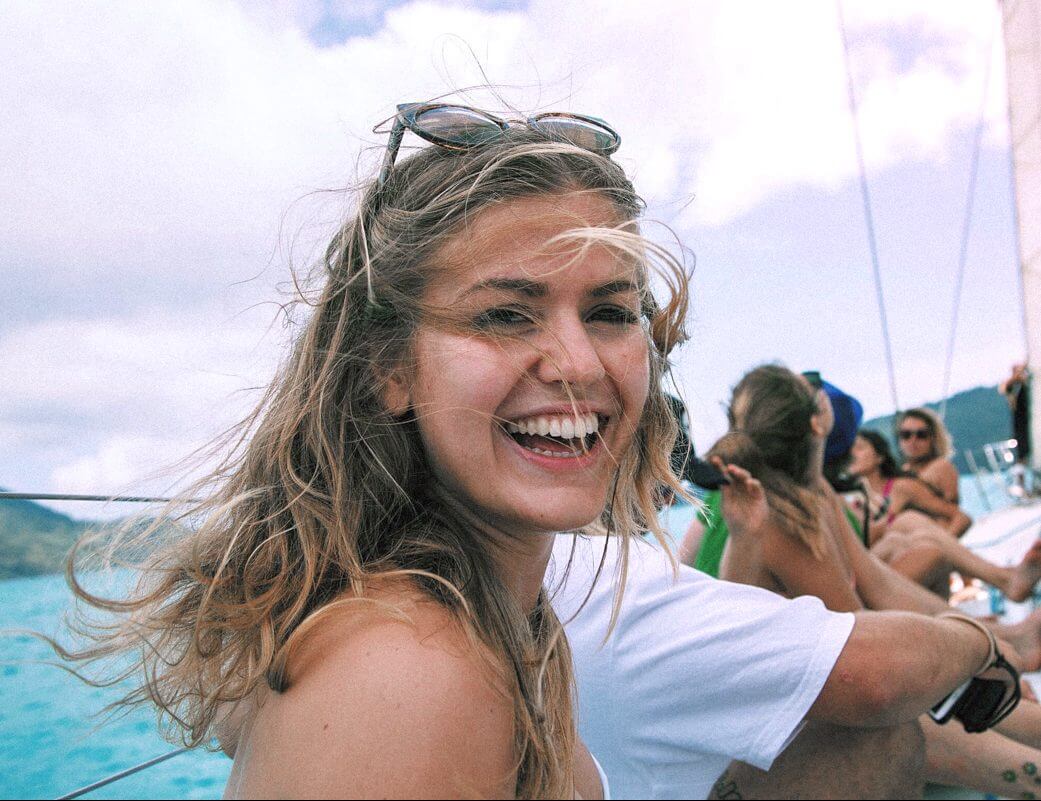 Whether you prefer something more fitness & adventure based or something more yoga & meditation based, and no matter what budget you're on, there are wellness break options for everyone.
Here are 12 wellness breaks you should go on in your lifetime…
1. Floripa, Italy
Combine your love for adrenaline and zen with this Sicilian retreat. Participate in daily yoga and meditation classes, get out on the water and do some kite-surfing… or get the best of both world's with SUP yoga! See more on the website here.
2. Vericoco Retreat, Greece
Based in Kefalonia, Greece, this location offers a range of yoga, ballet & barre, and mindfulness retreats across the year with a wide variety of certified trainers, surrounded by sea and mountain views. See more on the website here.
3. Adventure Yogi
With a range of destinations at home and away, you can choose somewhere that suits you and still make the most of the excellent yoga classes, nutritious food, and unique adventures. See more on the website here.
4. The Body Holiday, St Lucia
With a variety of bespoke retreats available, as well as being able to book to stay at the resort, this really is the place to switch off and focus on you. I did exactly that for a week and it was literally life-changing. See my experience here.
5. New Horizons Escapes
This fitness adventure company hold breaks all over the world! With itineraries jam packed full of activities but balanced with plenty of downtime and culture, be sure to check out which location would suit you best on their website here.
6. Phuket Cleanse, Thailand
Everything is included on this wellness retreat, and I mean everything. 4 massages a week, sauna access, cooking classes, all training (yoga, meditation and more) as well as accommodation and food. I can't wait to give this one a try when I next visit Thailand! See the website here.
7. Aura, India
Set amidst 4 acres of tropical Goan forestorchard, this is the perfect place to step into luxurious tranquility. Based in the village of Manderam, Goa, expect nature and serenity on this wellness break. See more on the website here.
8. Spa Village Resort Tembok, Bali
Located on the northern volcanic beaches of the island, this all-inclusive resort is tucked away in one of the calmer corners of Bali. Whether you seek serenity in workouts, yoga, lying by the pool or indulging in spa treatments, Spa Village Resort Tembok will cater for you with complete elegance and the staff deliver it so effortlessly. The daily massages and wholesome food made me feel like a new person at this resort, and it definitely feels more like a retreat. You'll never want to leave! Check out my review here.
They also do specific retreats if that's something you're looking for. See more on the website here.
9. Santani, Sri Lanka
Technology is actually banned on site here, so you'll be able to completely switch off and relax. During your mental declutter, experience everything from yoga and meditation to mountain biking and hiking. See more on the website here.
10. Our Retreat, England
This Somerset farmhouse proves you don't have to travel far to experience wellness that you'd typically expect in Asia. Expect everything: yoga, meditation, barre classes, plant based food, but all with less travel time and expenses. See more on the website here.
11. Spa day
This might not be a full on retreat, but if you're on a budget or can't take the holiday time for a full week out, this is a compromise!
Book into somewhere like Nirvana Spa or Champney's and switch off from the world for the day. Book yourself a treatment and lap up the nutritious food. If you can, book to stay overnight, perhaps for the weekend, and enjoy it all a second time over the next day. Check out my weekend at Champney's here.
And if you can't afford to go a spa, DIY it! Home spa is one of my favourite things. Switch off your notifications, get some fairy lights, some lavender oil and a zen playlist on, do a big supermarket shop of healthy goodies, and zone out for the day. Money doesn't have to be an issue when it comes to your wellness! See my DIY retreat in Byron Bay here. Check out my 20 minute yoga flow here.
12. WMGT Adventures
OK, so strictly not an official well-being holiday, but it may as well be! Get away from technology and spend some time in nature, on an adventure, pushing yourself and making new friends. Mindfulness and being present are ever-becoming a bigger part of my tours and I'd love to meet you on the next one! Check out the review of adventure #10 here.
Have you been on a wellness holiday?
What was your experience like? I'd love to know!
Love as always + happy adventuring,
Did you find this post helpful? I'd love you to share it for me.
I can't do this without you.
Pin and save this blog post for later…