I cannot believe it has taken me until this point in my career to take a full week off work.
Like an actual week of no responsibility, no deadlines, no contracted photography or video, no social posting requirements and no long edit days at my laptop. A holiday.
A couple of weeks ago, I did exactly that. I spent a week on the Yoga and Meditation retreat at The Body Holiday in Saint Lucia. The whole experience, both the schedule and the time off I gave myself has been life changing, honestly.
I was so incredibly unaware of the pressure I lived with day to day when running my two businesses. It was completely normal to me.
I had no idea what fully switching off felt like. And, I don't believe I even knew how to do it.
So, I prepped my clients and employees for my offline time, I deleted my email apps and I boarded that flight to Saint Lucia. For one whole week, I felt freedom and space in my mind and body like I had never done before. I reduced my technology use down to about 3% of my normal work day. Not only did I have an abundance of time to read, play and be still, I found that my sleep was a lot deeper and I woke at 6am every morning feeling extremely rested.
It's unheard of for me to not count myself to sleep in attempt to shut down my thoughts and slow my mind down. But, without technology present, I was falling asleep naturally. The effects of this holiday on my body were so obvious it was impossible to ignore and I felt amazing for it.
Now that I know what that space and calmness feels like, there's no question about wanting to bring that into my daily life more.
Thanks to the resources and teachers available on this retreat, I have now come away with the tools and the awareness to implement it and to start the next chapter of my life in a much healthier way…
The Body Holiday Experience…
Located on a secluded cove on the tropical Carribean island of Saint Lucia, The Body Holiday is recognised as one of the finest destination resorts for well being and for restoring your body and mind.
It's a place to come and escape the chaos but to also indulge in the finest fresh food, outdoor activity and adventure. You can come and lie beneath the palm trees with dailys massages and facials in the spa or you can come to kick start a health journey and fill your time with all the exercise and adventure that the island has to offer.
'Give us your body for a week and we'll give you back your mind'.
Your experience is completely what you desire it to be and The Body Holiday team are at your disposal to bring it to life.
Want to learn to scuba dive?
Thinking of learning to sail?
Fancy practising yoga all day every day?
Want to drink fresh coconuts and browse the spa treatment menu?
It's all completely within reach.
The whole Body Holiday experience is tailored to you as an individual and the resort has been designed to leave you feeling completely refreshed and relaxed by the time you leave.
See everything that's included in your package at The Body Holiday here.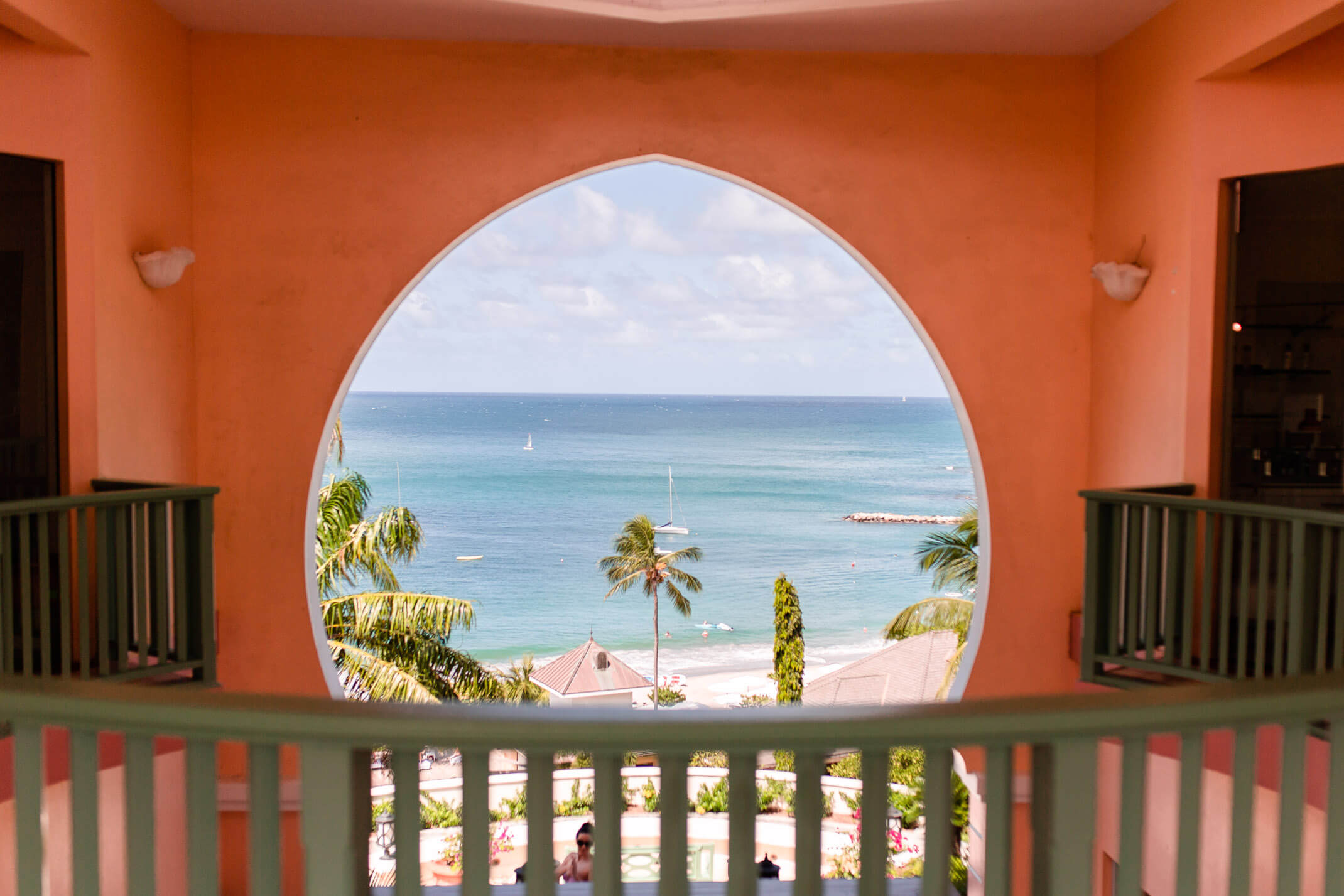 The Yoga and Meditation retreat…
So, as most people do, you can come to The Body Holiday as a guest to the all-inclusive hotel. But, you can also consider the option of booking onto one of their 5 new bespoke retreat packages just like I did.
The Yoga and Meditation retreat is designed for both experienced yogis and also just yoga lovers. You don't need experience to sign up! The teachers are so capable of delivering classes to every ability and you are left to blossom in every class.
Our week was filled with an array of yoga and meditation practises which began at 6am every morning and ran through to 8pm. By 8pm you were ready for bed and the meditations did every bit of justice to how well you slept.
Instead of staying on the resort, we stayed a 5-minute walk away in villa Firefly (the gorgeous villa you can see pictures above and below) along with the other guests.
Note: The villa can hold up to 12 guests in 4 bedrooms and 2 suites so you can guarantee an intimate experience.
It was honestly heaven on this earth. Not only the schedule but the incredibly views across the Carribean sea from our villa.
Here's a little taster of what our days looked like on the retreat:
06:00 – 06:40 Tai Chi at Firefly
06:45 – 07:45 Vinyasa Yoga at Firefly
08:00 – 08:50 Breakfast at Firefly with Chris
10:30 – 11:30 Abhyanga Treatment at Pavitra spa
11:30 – 12:00 Infra-Red Treatment
12:30 – 13:30 Lunch at Cariblue
13:30 – 15:30 Relax/Beach Time
16:00 – 16:30 Afternoon Tea at Firefly
17:00 – 17:50 Katti Yoga at Firefly
18:15 – 19:00 Anapana Meditation at Firefly
19:30 – 20:00 Cooking Class at Firefly with Chef & Dr. Maha
20:15 – 21:00 Dinner at Firefly
On top of an already incredible line up of Yoga and Meditation classes, we had additional activities built into our programme to enhance our knowledge of well-being moving forward.
These included:
Tai chi
Inversion workshops
Chinese lanterns
Chanting
Nostril cleaning (lol yes it's a thing)
The I-tal experience which is hosted by the most gorgeous Rastafarian couple.
This was a huge highlight for all of us guests as we were taken to the Organic garden on the property to harvest and cook a plant based lunch overlooking the Cariblue bay together.
Using the following ingredients, we cooked up one of the yummiest, freshest meals I've eaten. I'm not fully plant based (although a lot of my diet is), but this experience will do a pretty good job at tempting you with it's insatiable flavours and combinations.
Ingredients grown and used: Okra, eggplant, green fig (banana), local pumpkin (squash), Toscano Kale, Callaloo, Moringa flowers, Beets, Carrots, Tomatoes, Cucumbers, salad greens, Local mung bean (Brown Cow-pea), Herbs including: Basil, celery, green onions, Mexican tarragon, seasoning peppers, cilantro, dill
Dishes we cooked and devoured:
Garden salad (handpicked vegetable and lettuce from Ital garden)
Pumpkin and Callaloo soup
Roast pumpkin with rosemary
Stir fry swiss chard and kale
Coconut, Green plantain Stew
Sautéed okra with green beans
Soursop ice cream with caramelized banana
Note: This experience runs from 11am – 2pm every day and will require you booking in advance. $110USD pp.
The Body Holiday is truly unique in what it offers.
When posting about it on social media, no-one hesitated to come forward and share their positive experiences. In fact, so many people did. It seems The Body Holiday have completely nailed their niche and have a lot of happy customers. As it stands, they only have this one Caribbean location but I have a feeling they will soon broaden their horizons.
I've always wanted to dive into meditation and more spiritual practises. But, had I not come to this retreat, I'm not sure I'd have prioritised it. There are only so many hours in the day and particularly in the city, it's easy to fill those with mindless activities and experiences that only satisfy your exterior.
It's madness that we don't prioritise more self care and that it's taken me 4 years into my career to stop for a week and give my mind and body a break. All I know now is that this will be a frequent relief that I build into my calendar. I now also have the knowledge to bring moments of it into my every day life.
Check out my top tips for self-care here.
Would I go back to The Body Holiday?
Absolutely. This was such a turning point for me in my self development and I don't know whether I could have had this transformation anywhere else. All I know is that this resort completely accommodated for me and gave me the perfect platform for some overdue 'me time'.
Anyway, who needs an excuse to head to the Carribean?
A tropical weekend in paradise with all the healthy (and naughty) treats, wellness and zen you could dream of.
If this post has spoken to you, I think it's time you booked a holiday.
Read more about The Body Holiday on their website here.
Have you been to The Body Holiday resort?
What did you think? I'd love to know!
Love as always + happy adventuring,
Did you find this post helpful? I'd love you to share it for me.
I can't do this without you.
Pin and save this blog post for later…