There's no doubt that London is one of the most expensive cities in the world to visit hence why this free things to do in London guide is going to be your ally when you visit London.
A trip to London can set you back a fair amount if you go in blind, but as with any destination, if you prepare and do your research you'll find many hacks and insider tips to help keep the costs down. If you're looking for some free things to do in London, you've arrived at the right post. We're here to maximise fun and minimise cost for you!
Having lived in London for 3 years, I'd like to think I have a few tips and places to share with you, so whether you're visiting London in winter, London in summer or just here for 48-hours in London and wondering what to do in London, in this blog post I'm going to help you save money in London.
Of course, there are many amazing things to do that do come at a cost here in London, but this city can still be fully enjoyed on a budget as some of the best places to visit in London and the best things to do in London can be done really cheaply, if not for free! Like this iconic walk around London for example.
And if you don't believe me, then I dare you to read this London travel guide and see if you can do a weekend in London without spending money on anything other than getting there, accommodation and food. See also my 48-hours in London guide here.
Here are 17 free things to do in London…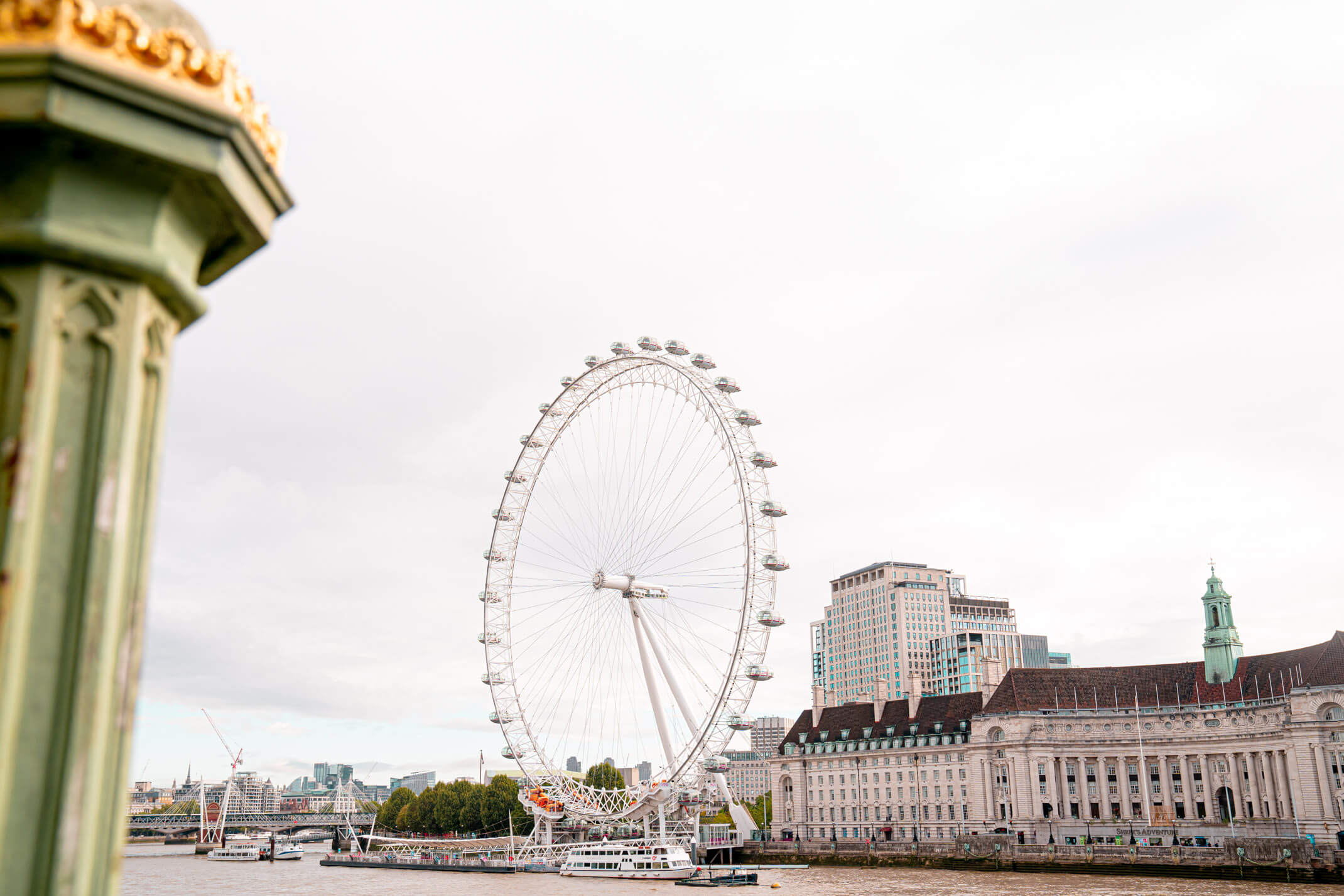 1. Visit the best museums and galleries in London.
It is well-known that London is full of free museums, but did you know that there are over 75 museums in London with free admission?! That's enough to keep you occupied for months, years even! Free things to do in London eat your heart out.
My favourite free museums in London include:
Natural History Museum
Museum of London
Victoria & Albert Museum
British Museum
Science Museum
London Mithraeum
Petrie Museum
My favourite free galleries in London include:
National Gallery London
National Portrait Gallery
Tate Modern
Tate Britain
Photographer's Gallery, Soho (free if you enter before 12 noon)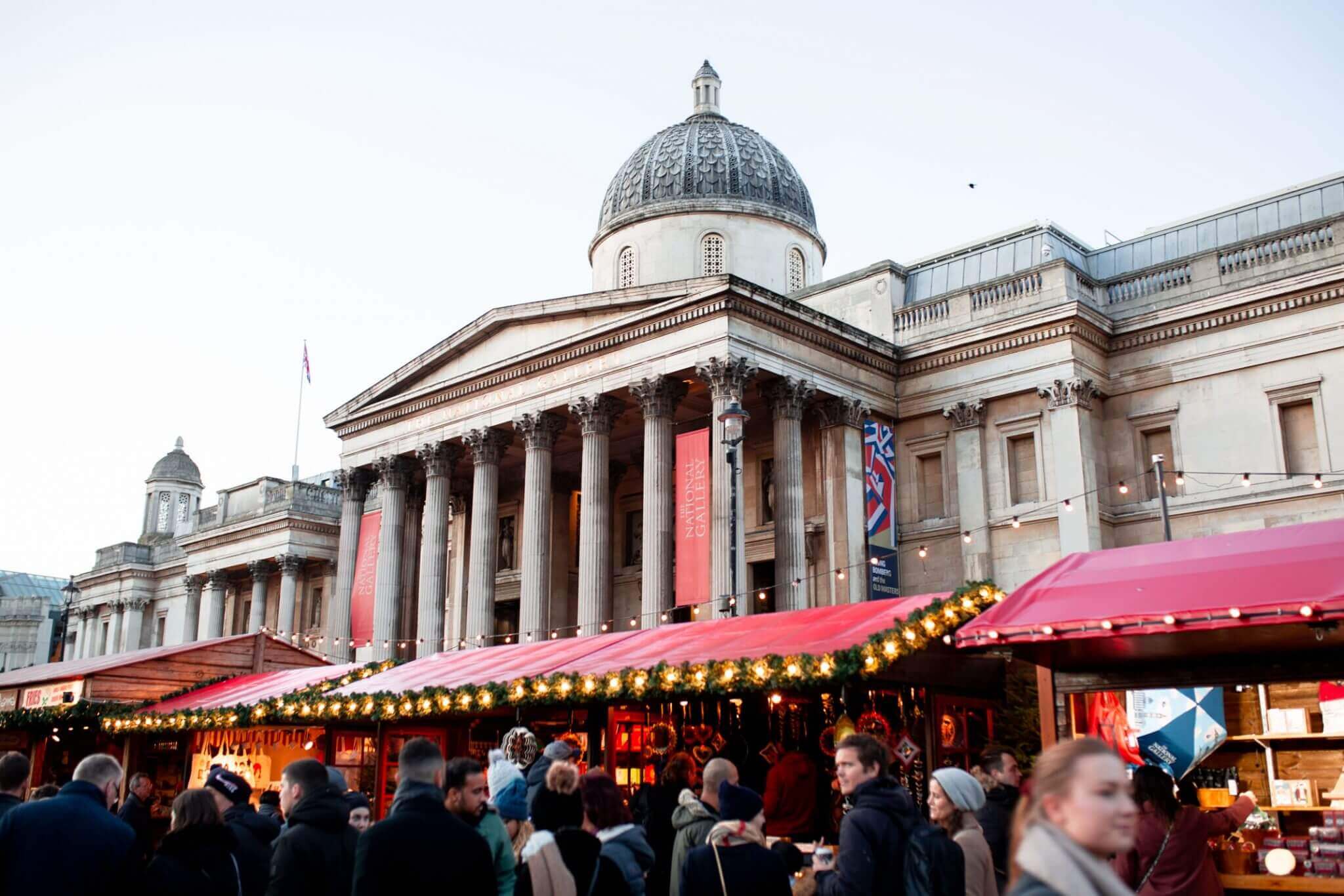 2. Browse the markets in London.
One of the best free things to do in London is to wander around the markets, taking in the colours, smells and personalities. And they're free to wander, as long as you don't buy anything!
My favourite markets in London include:
Columbia Road Flower Market
Portobello Road Market.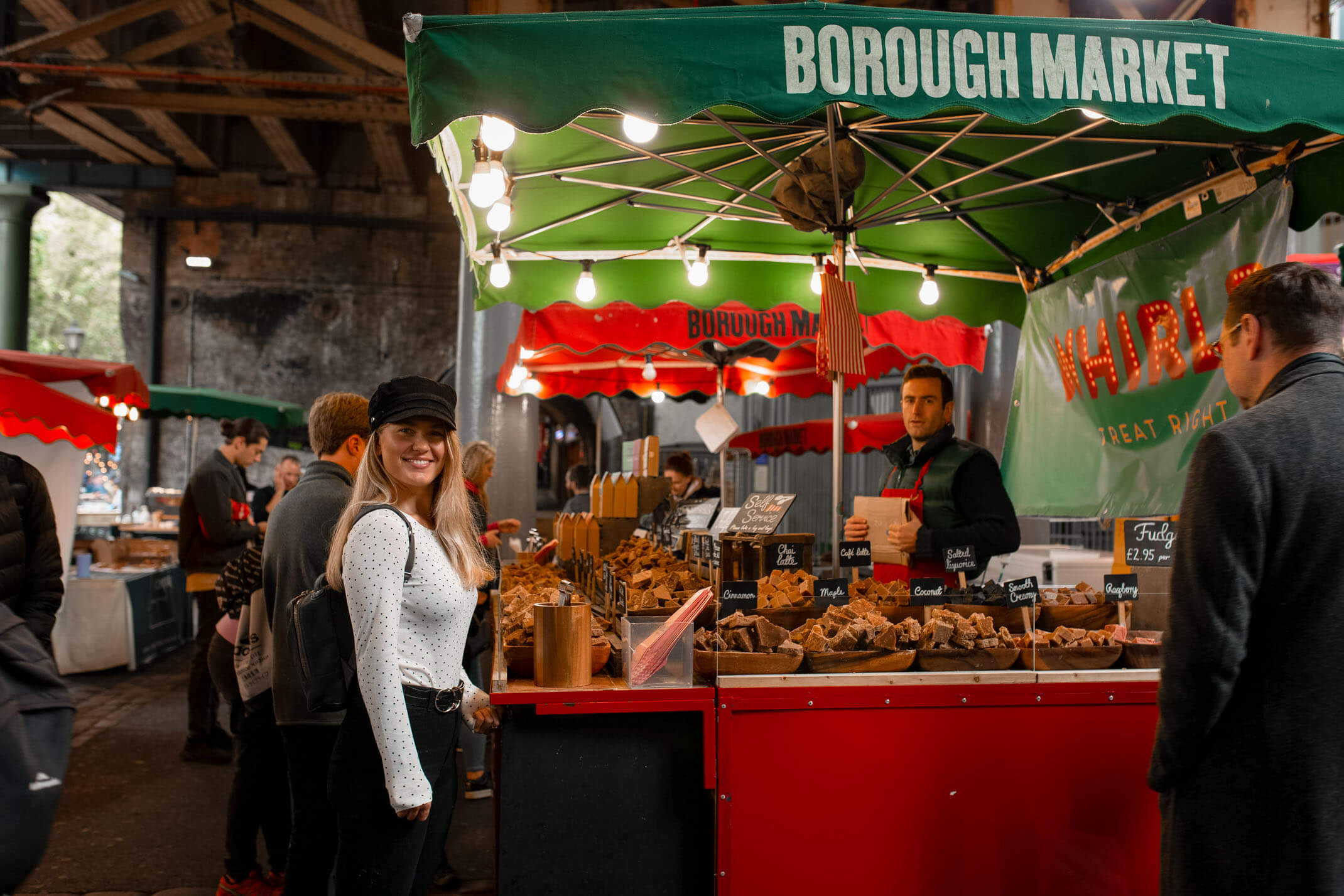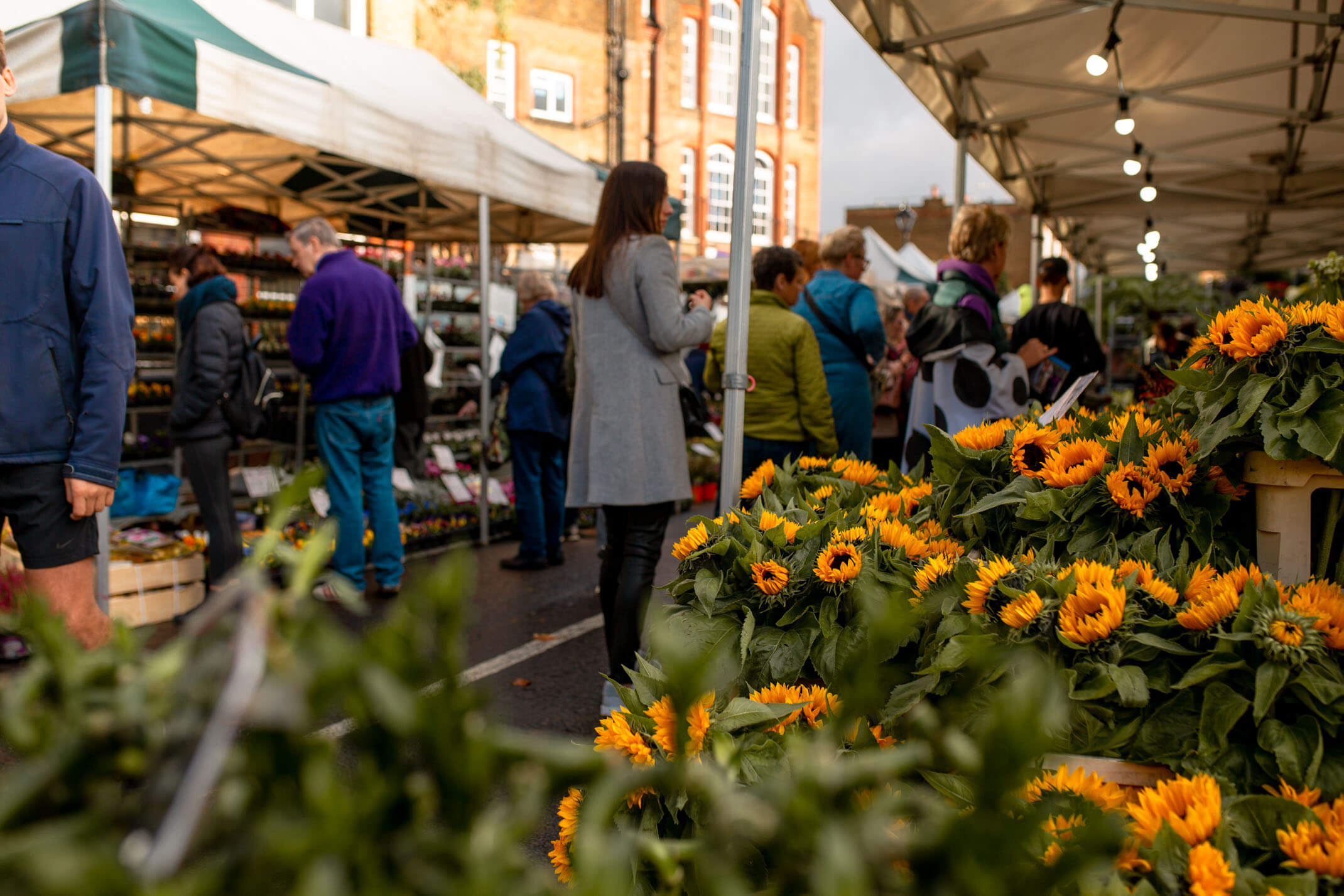 3. Take a picnic to one of the parks or gardens in London.
Ok, so you'd have to grab some food (but you'd be eating lunch anyway!) but having a picnic in a London park is a great way to enjoy a summer's afternoon in London. The parks are definitely one of the best things to do in London are of course are a completely free thing to do in London.
Some of the best places for a picnic in London are:
Greenwich Park
Regent's Park
Kensington Gardens
Hyde Park
Green Park
St James's Park.
Richmond Park
Bushy Park
Kyoto Garden
Barbican Conservatory
Postman's Park
Battersea Park
Hampstead Heath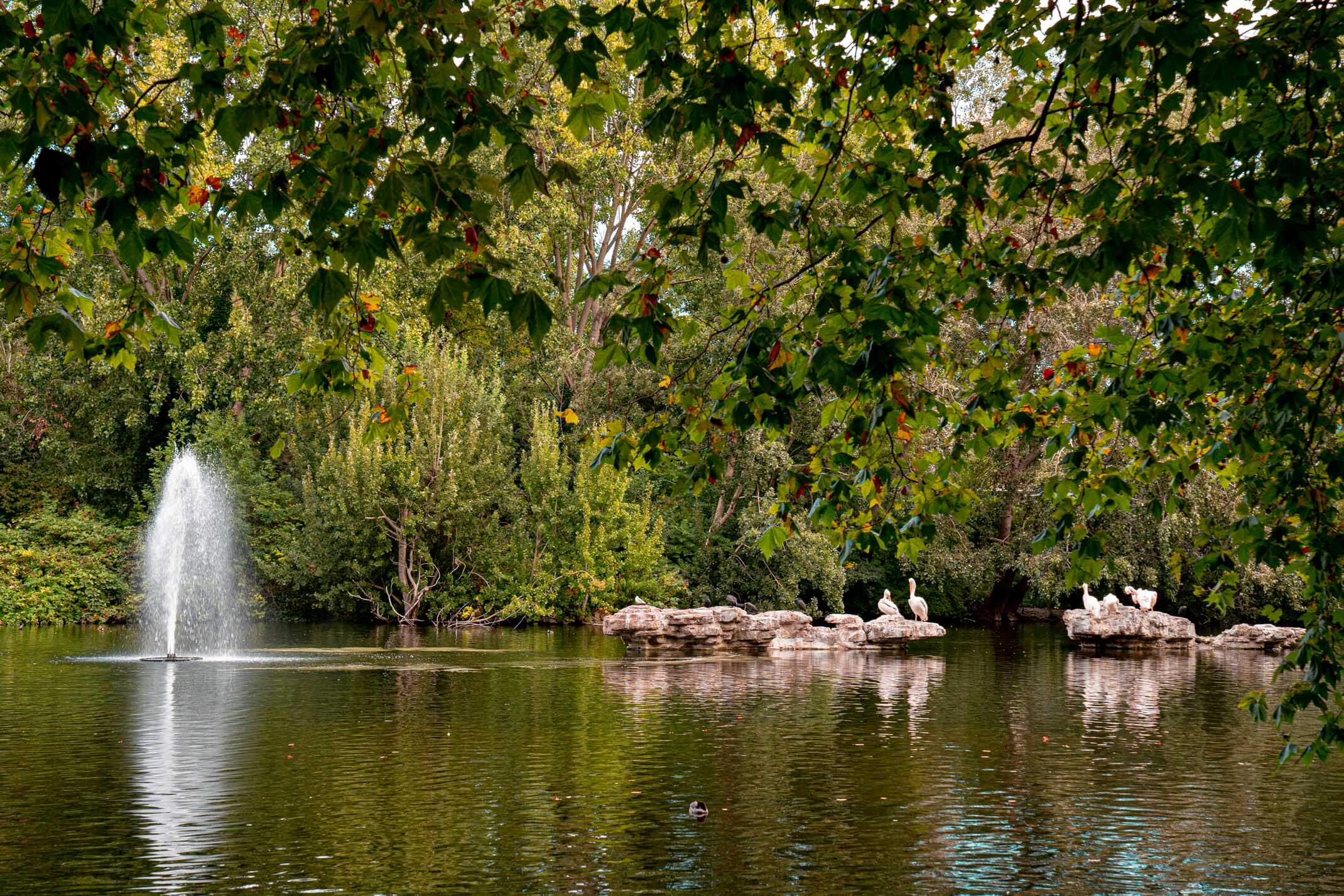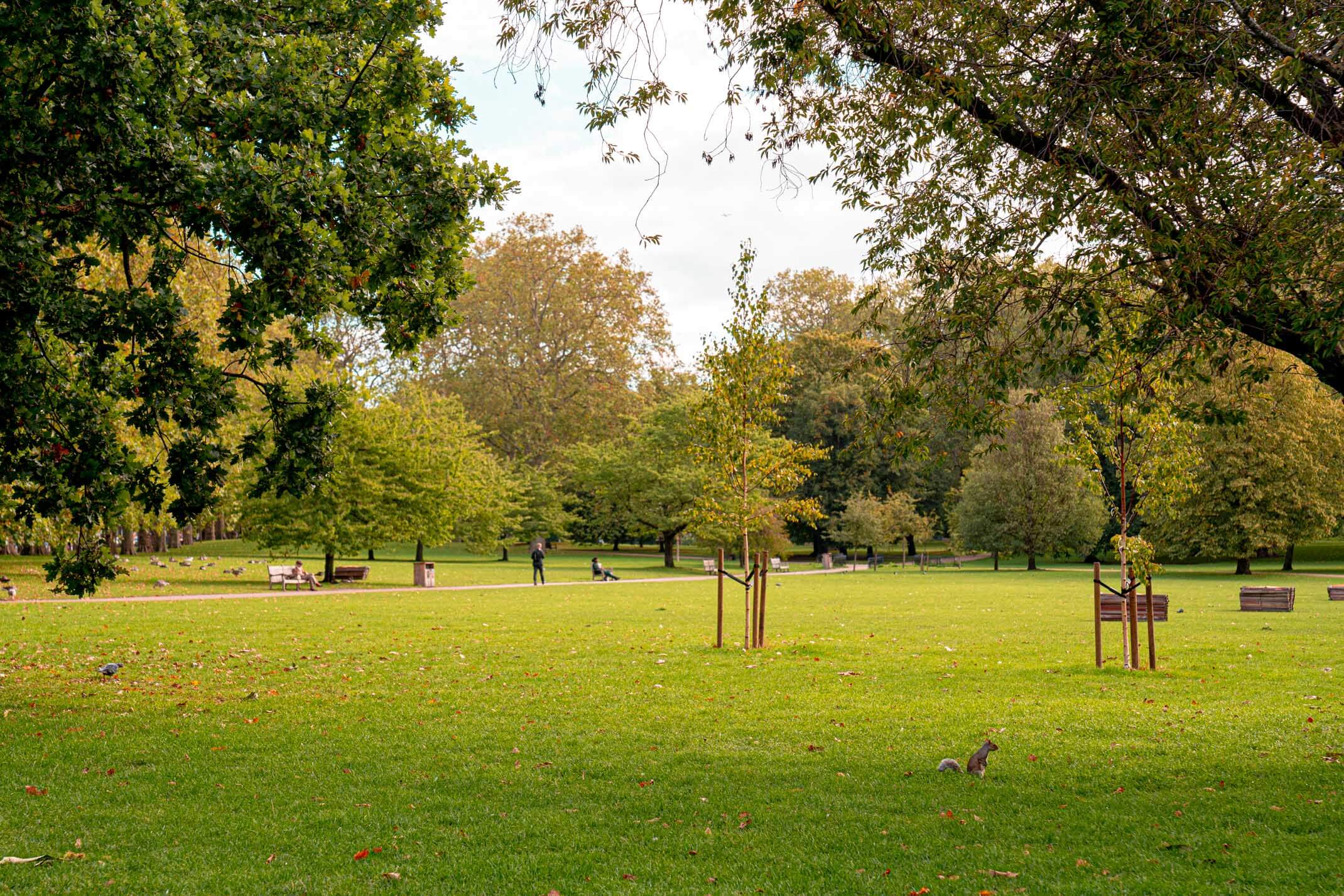 4. Marvel at the street art in East London.
The street art in East London is some of the best in the world. The best way to see the street art in East London is on foot, wandering down the streets and alleyways in Shoreditch, Bethnal Green, Hoxton or Hackney. Make an afternoon out of it. Do a DIY street art tour instead of booking onto one. I got you! Free things to do in London require getting a little creative with a little more research but it's absolutely possible!
Check out my complete guide to Shoreditch here.
Leake Street graffiti tunnel in Lambeth is another great spot for looking at street art in London.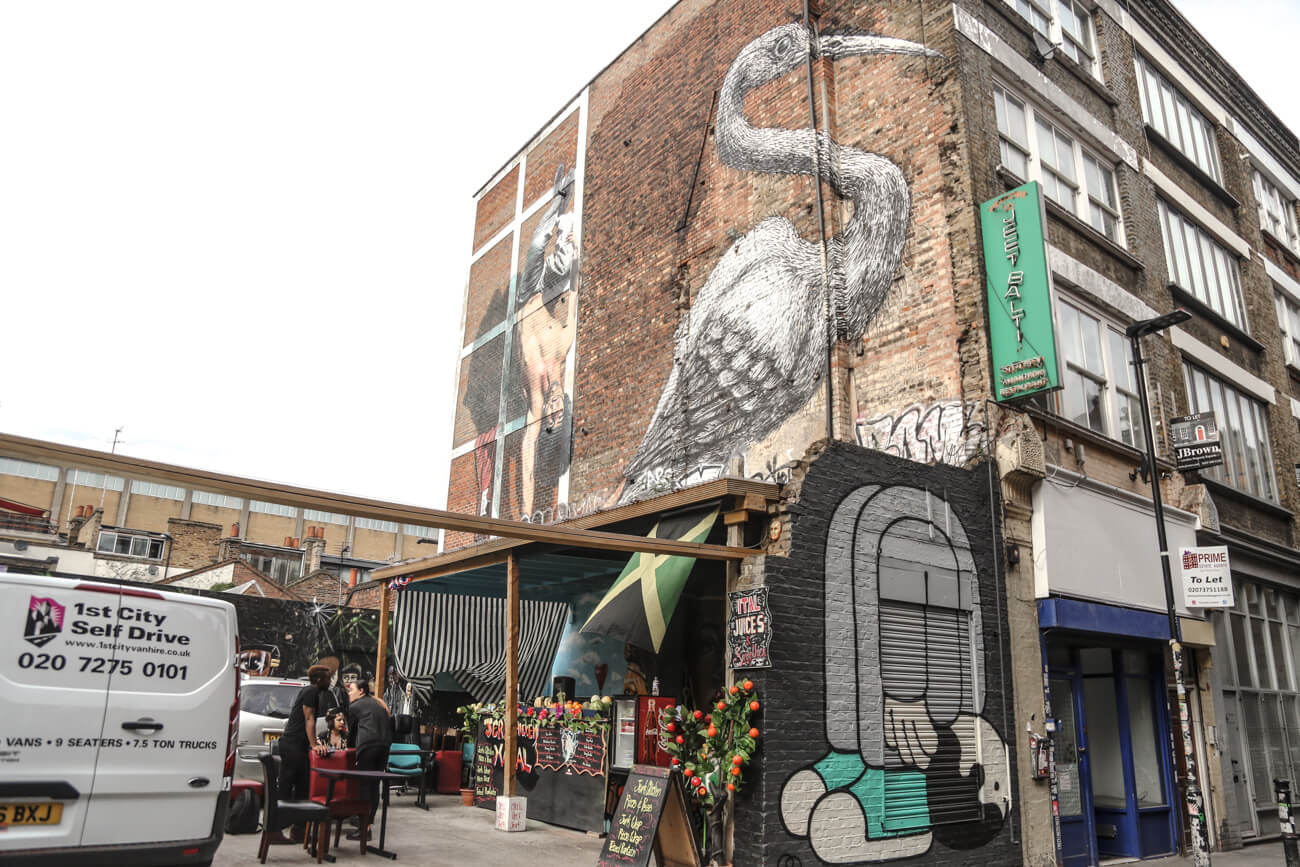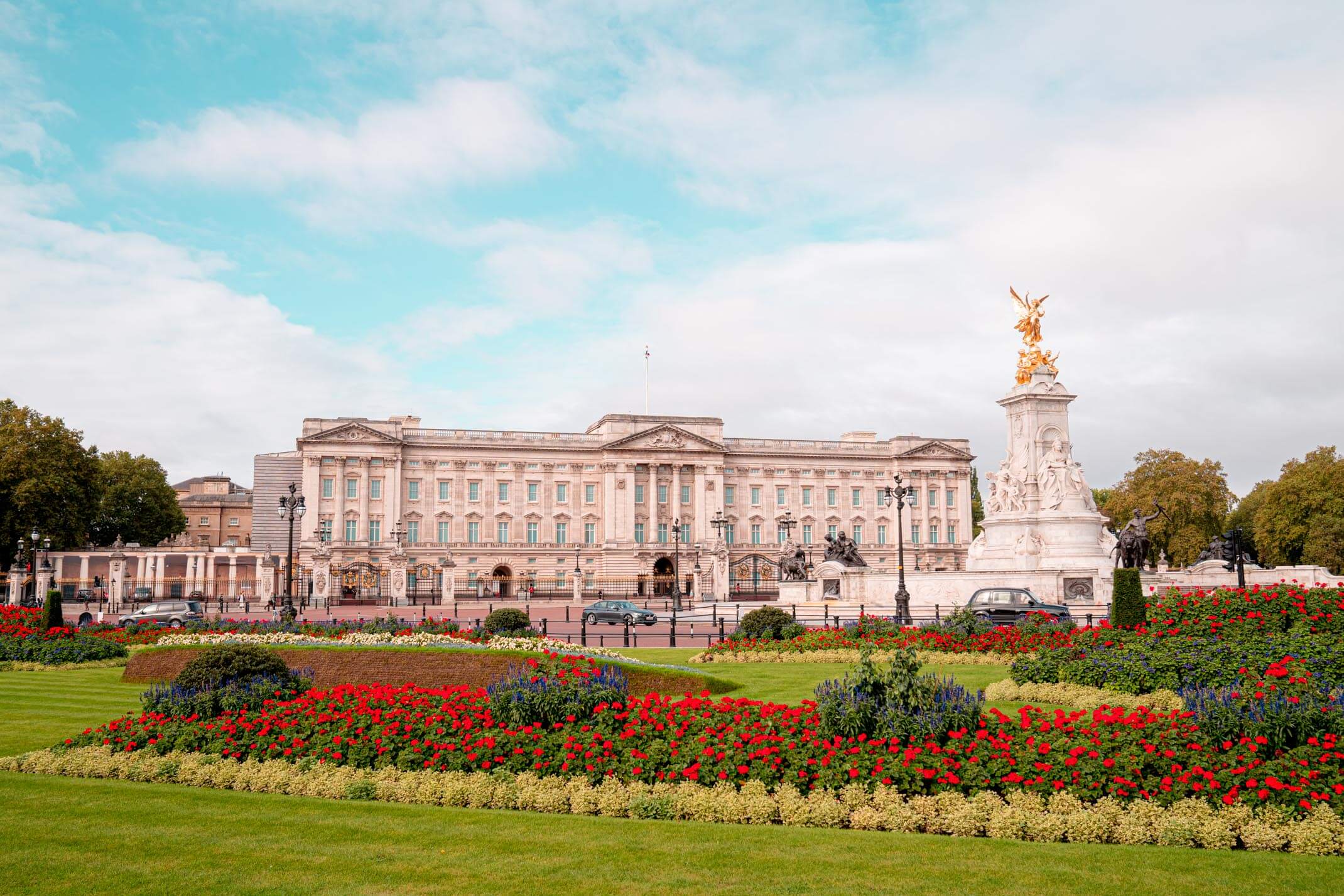 6. Walk around London's landmarks and get some iconic photos.
London is one of the best places to be a tourist for the day, and it costs nothing to see the landmarks from the outside and take some iconic Insta snaps with them! Most of London's landmarks can be seen on this walk around London.
One of the best things to do in London is visit all those spots in the movies that bring magic into your heart. Notting Hill for example! Most of them are completely free for viewing and can be added to your free things to do in London bucket list!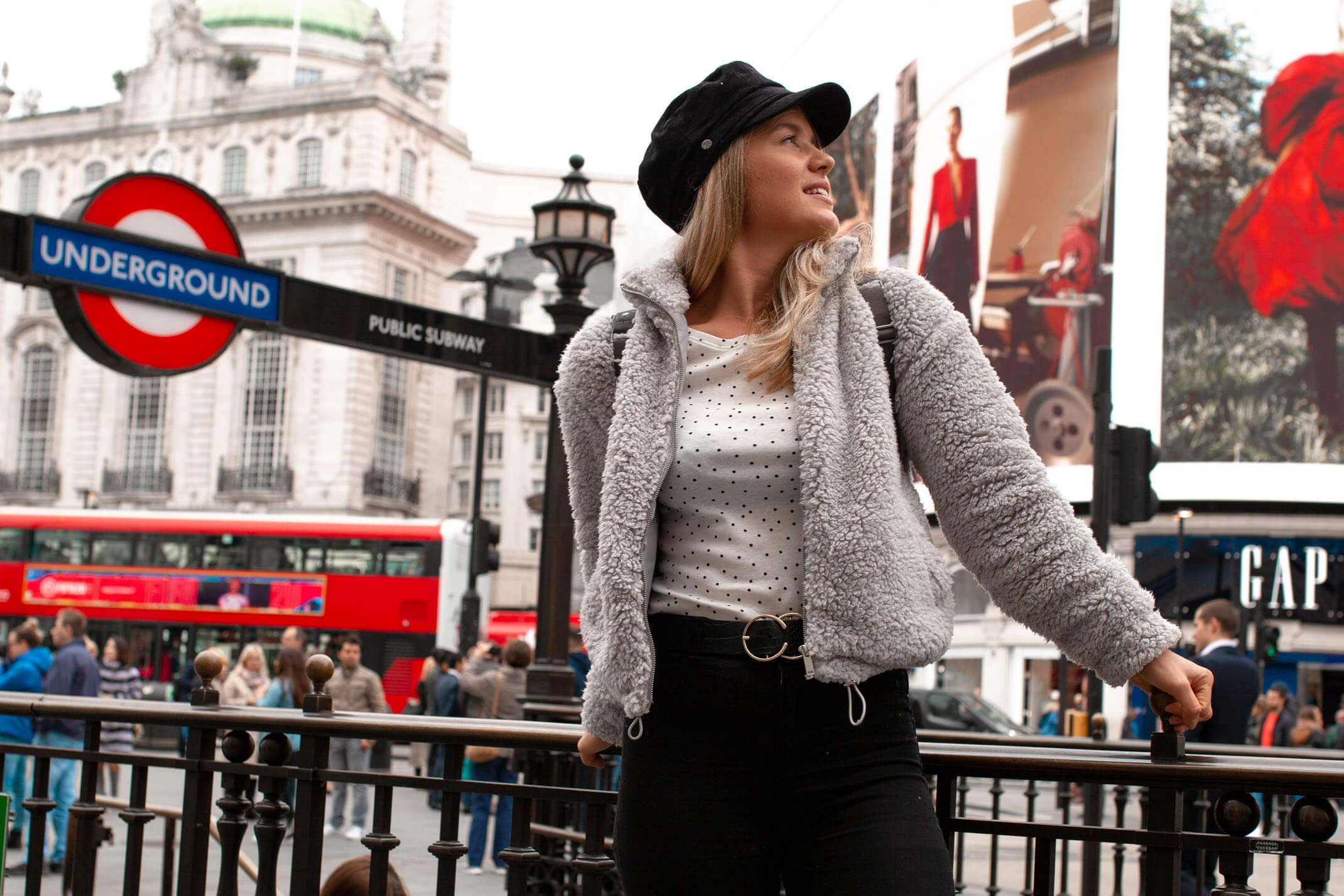 Instagrammable photo spots you cannot miss include:
Houses of Parliament (if you're a UK resident you can arrange a free visit inside through your local MP!)
Big Ben
Tower Bridge
Tower of London (the Ceremony of the Keys at the Tower of London is free to attend)
Southbank
Trafalgar Square
China Town
Coloured houses in Notting Hill
Piccadilly Circus
London Eye
Red telephone boxes, red buses and black cabs
St Paul's Cathedral from Millennium Bridge
Little Venice
Leake Street
God's Own Junkyard
Neal's Yard
St Dunstan's in the East Church
Covent Garden
Platform 9 3/4 at King's Cross Station.
Abbey Road (recreate The Beatles' album cover!)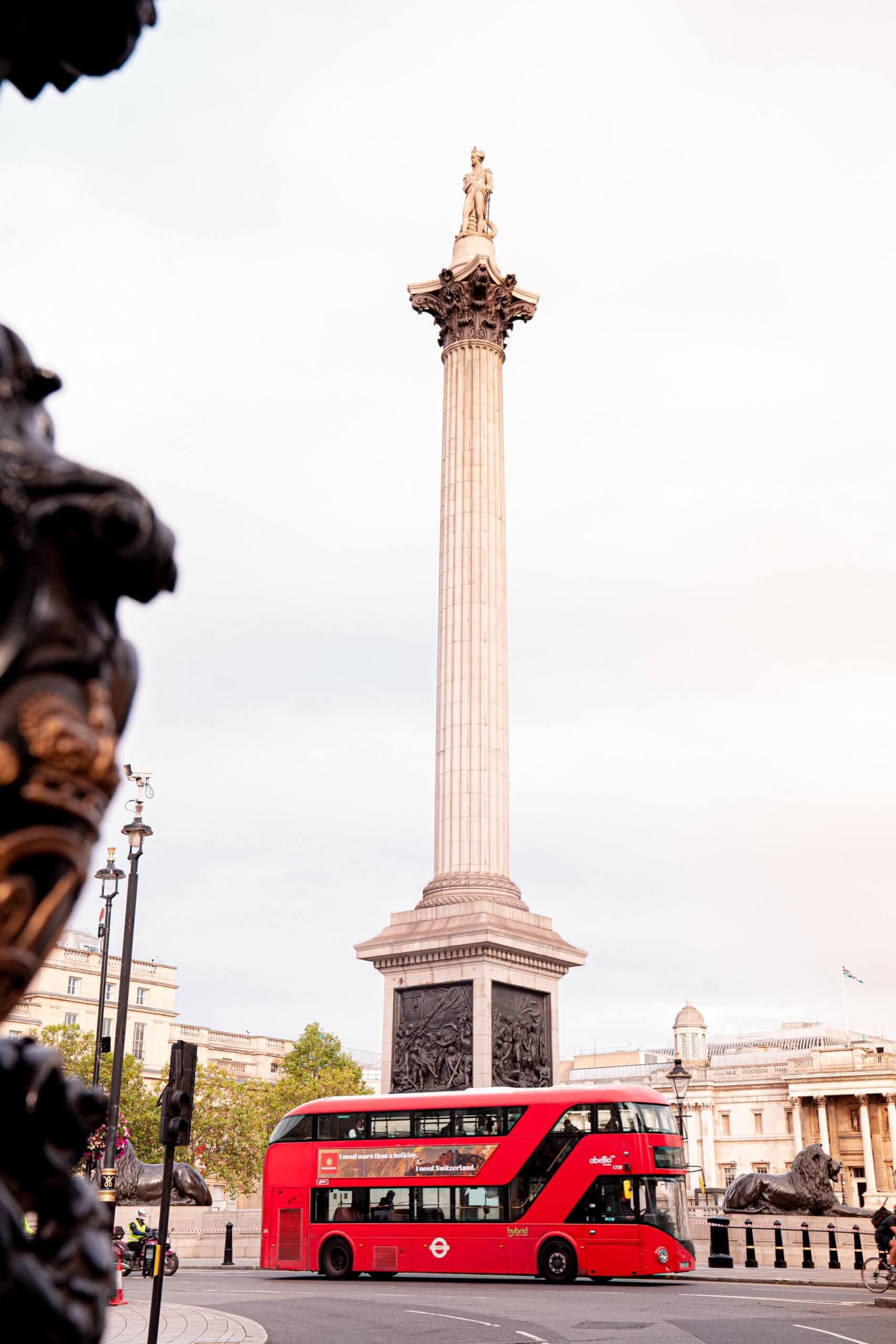 7. Attend a free music event in London.
Yes, huge acts at the O2 are great, but they come with a price tag. There are plenty of places in London to watch live music for free, such as:
Concerts at St Martin-in-the-Fields.
Gigs at the Old Blue Last.
Royal Academy of Music free ticketed events
Rough Trade on Brick Lane.
Royal Opera House's free 'Live at Lunch' performances.
Daylight Music at the Union Chapel: Pay-What-You-Can performances from 12pm-2pm every Saturday.
Southbank Centre for free lectures, poetry readings, musical events, and more!
"Ain't Nothing But…" Blues Bar for free blues jams
Hootnanny Brixton
Are you getting a good list together for free things to do in London? I hope you're enjoying this post!
8. Visit a church in London for free.
There are many churches in London that you can visit for free. The architecture is stunning and whether you're religious or not, being in these buildings is great for a moment of reflection.
Beautiful churches in London include:
Westminster Abbey (you can attend a service for free, but to go as a tourist you pay entrance).
St Paul's Cathedral (you can attend evensong for free, but to go as a tourist you pay entrance).
Note: During the services you cannot wander around the building, but you can sit and partake in/observe the church service.
Westminster Cathedral
St Olave, Hart Street
St Magnus the Martyr
Holy Trinity
St Dunstan in the East
St Leonard's, Shoreditch
Southwark Cathedral
St. Martin in the Fields
Temple Church
St Pancras Old Church
St. Mary Abbots Church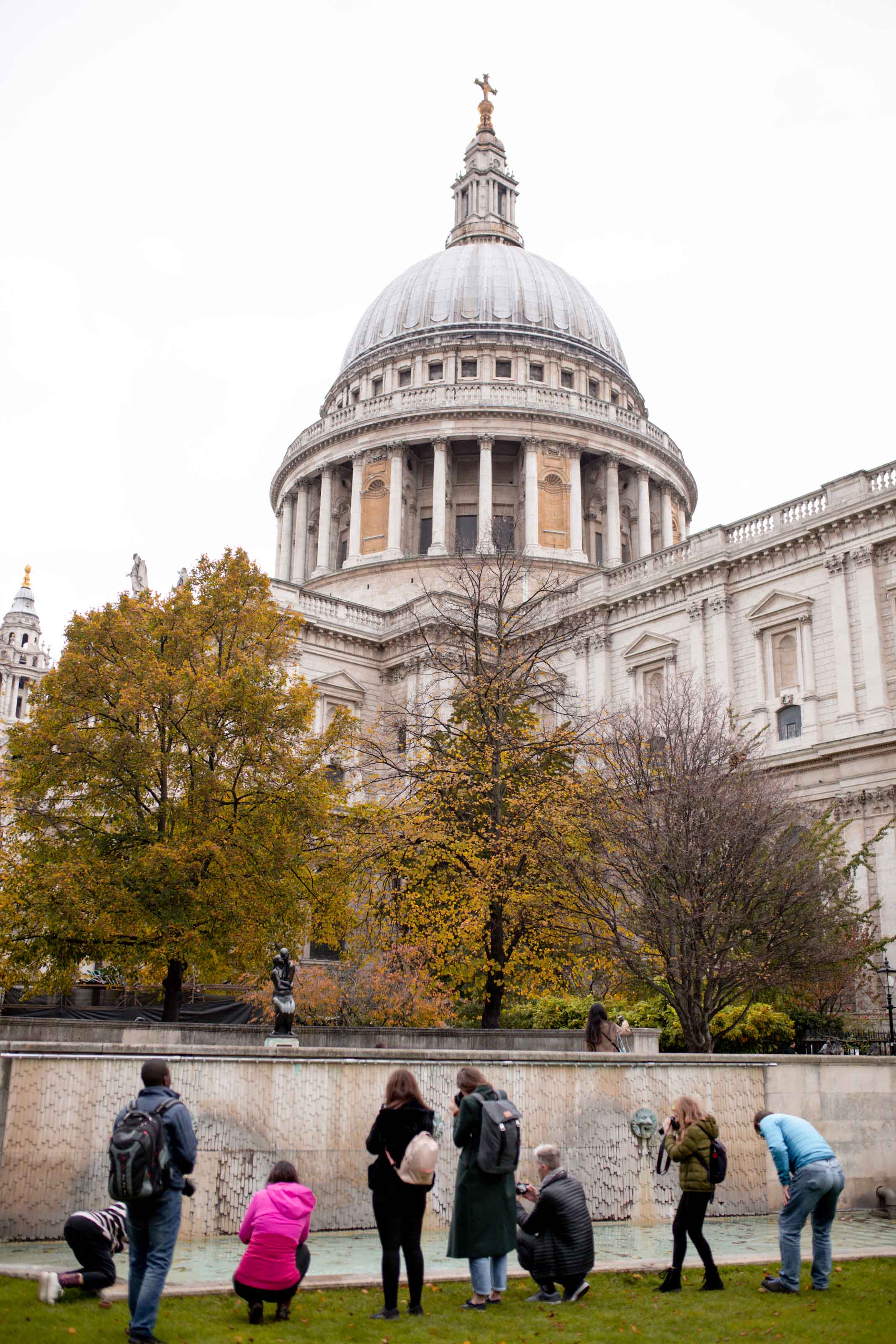 9. Go wild swimming in London.
Yes, you read that correctly. If you take the trek out to Zone 7, you can swim for free in the River Colne at Rickmansworth.
You can also go swimming for free at Ruislip Lido, one of London's only 'beaches'!
10. Attend a free comedy show.
Laugh your socks off for free during free comedy shows in London. Venues that have regular free comedy shows include:
The Angel
The Top Secret Comedy Club
The Platypus Playpen
Dogstar Comedy
This Is Not a Cult
Camden Comedy Club
11. Go window shopping.
You might not have thought Harrods would be listed as a free thing to do in London but hear me out. Some of the best (and most expensive) places to shop in London are an experience to even walk around… without purchasing. Harrods is up there with the best, Selfridges too at Christmas.
London is one of the best places in the world to go shopping, and you can soak up the atmosphere and hustle and bustle without spending a penny! As well as the markets, the best areas to go shopping in are
Regent Street
Oxford Street
Covent Garden
Harrod's
12. Soak up London's skyline.
You don't have to pay loads of money for a cocktail at a rooftop bar to see London's skyline. You can see London's skyline for free from:
Sky Garden
Oxo Tower
Parliament Hill
Primrose Hill
One Tree Hill
Alexandra Palace
13. Join in with a free fitness class.
London is a great place to work out, and you don't have to pay lots of money to do it either! You can work out for free in London with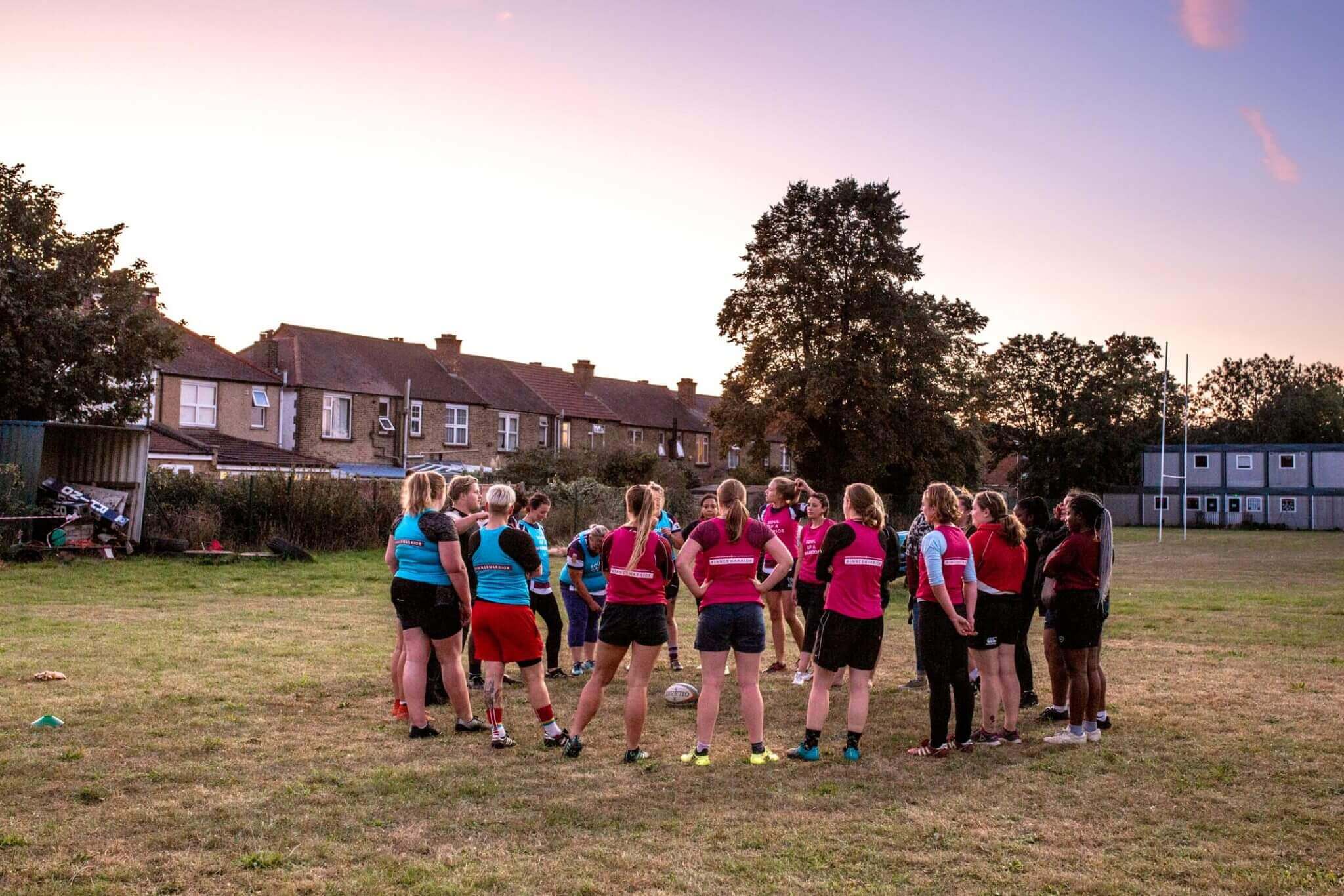 14. Take in the fresh air and walk around the city.
London really is a beautiful city, and it's best seen on foot. As well as my London landmark walk, try these walks in London:
Thames Path
Regent's Park
Primrose Hill
Parliament Hill
Epping Forest
Follow the path of the Great Fire of London
Roman Wall walk
Queen's Wood
Brockwell Park
Looking for more free things to do in London? Keep reading!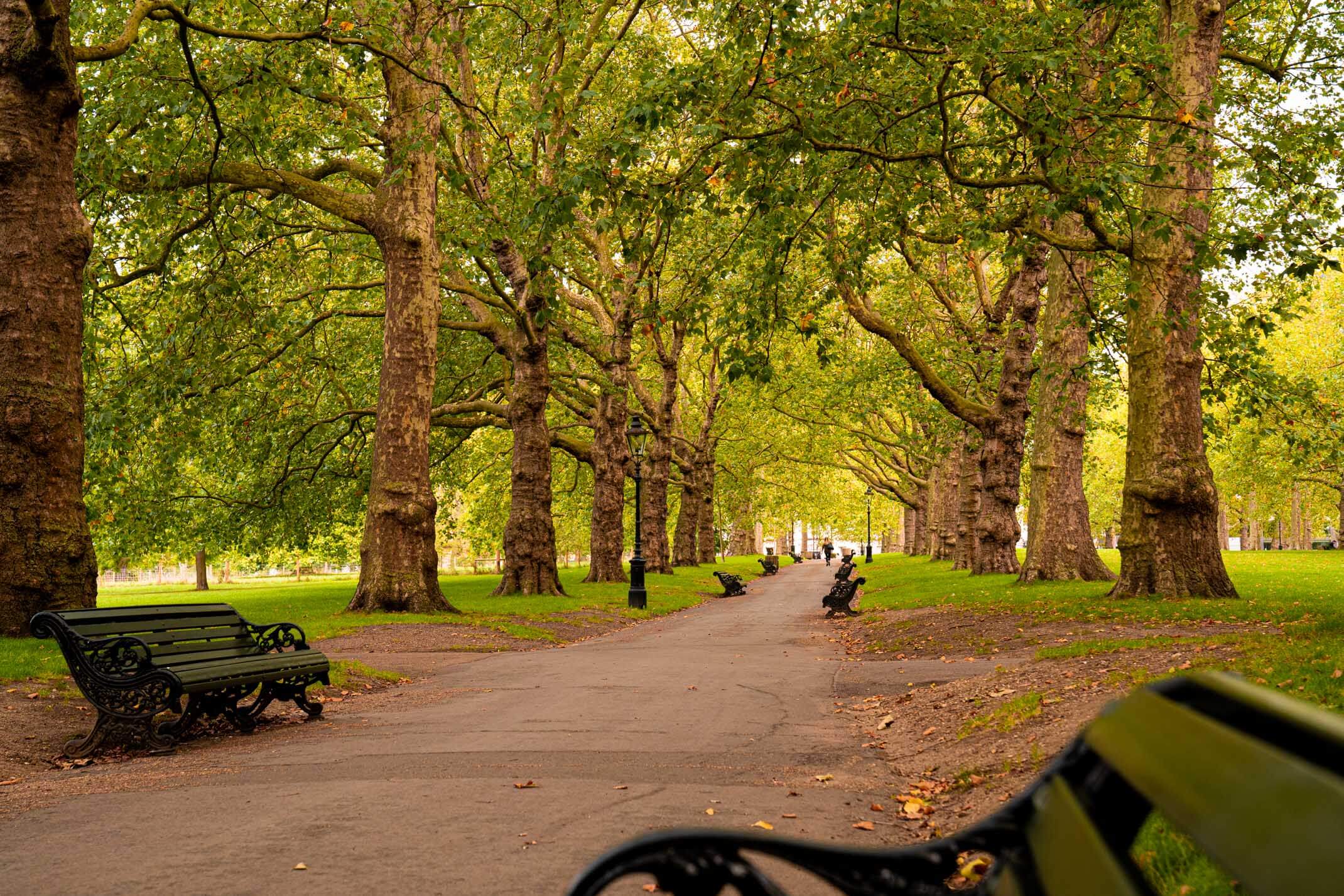 15. Attend a free seasonal event.
London is home to some huge events which can be attended for free, but only take place once a year. Soak up, embrace and learn about the diversity that makes London the amazing, diverse city it is.
Watching the Christmas lights in London.
Chinese New Year.
London Marathon
Notting Hill Carnival.
Pride.
Boat Race
London Christmas Markets
Blackheath's free fireworks
London in Bloom.
16. Watch a free film.
The British Film Institute regularly show free films at the Mediatheque and House of Vans also have free film screenings. During summer you can also watch films in 'open air cinemas' on big screens all over London!
17. Learn something new at a free lecture.
Free lectures are held all over London, including at Gresham College, UCL, KCL and LSE. Pick a topic of your choice, get a notepad, and fuel your brain with new knowledge!
Note: due to Covid-19, most lectures are being held online for 2020-21 and will be moved back to face-to-face as social distancing rules are relaxed. Learn how to stay positive during the pandemic here.
I hope you got lots of ideas for free things to do in London!
Have you been to London on a budget?
Where are your favourite free things to do in London? I'd love to know!
Love as always and happy adventuring,
Did you find this post helpful? I'd love you to share it for me.
I can't do this without you.
Pin and save this blog post for later…