Greece: one of the countries I'd travelled to multiple times before I started blogging. There are so many things to do in Greece, that the time has come to write my Greece bucket list.
When we were teenagers, one of my close friends and now WM team member Shannon upped-sticks with her family and moved to the Greek island of Kefalonia. Being close, and loving the sun, going on holiday there was the perfect opportunity for us to catch up after a year apart (I went every summer!) and started to feed my growing travel bug. It was to Greece that I took my first flight alone, and the desire for solo travel and seeing more of the world started!
To give myself (and you!) a little more inspiration for my next Greek adventure, I've researched everything I possibly could to come up with the ultimate bucket list of adventures to go on when I next get to go to Greece. It includes everything from food, to relaxing, to more active pursuits, so there is something for everyone here!
36 things you must do in Greece before you die…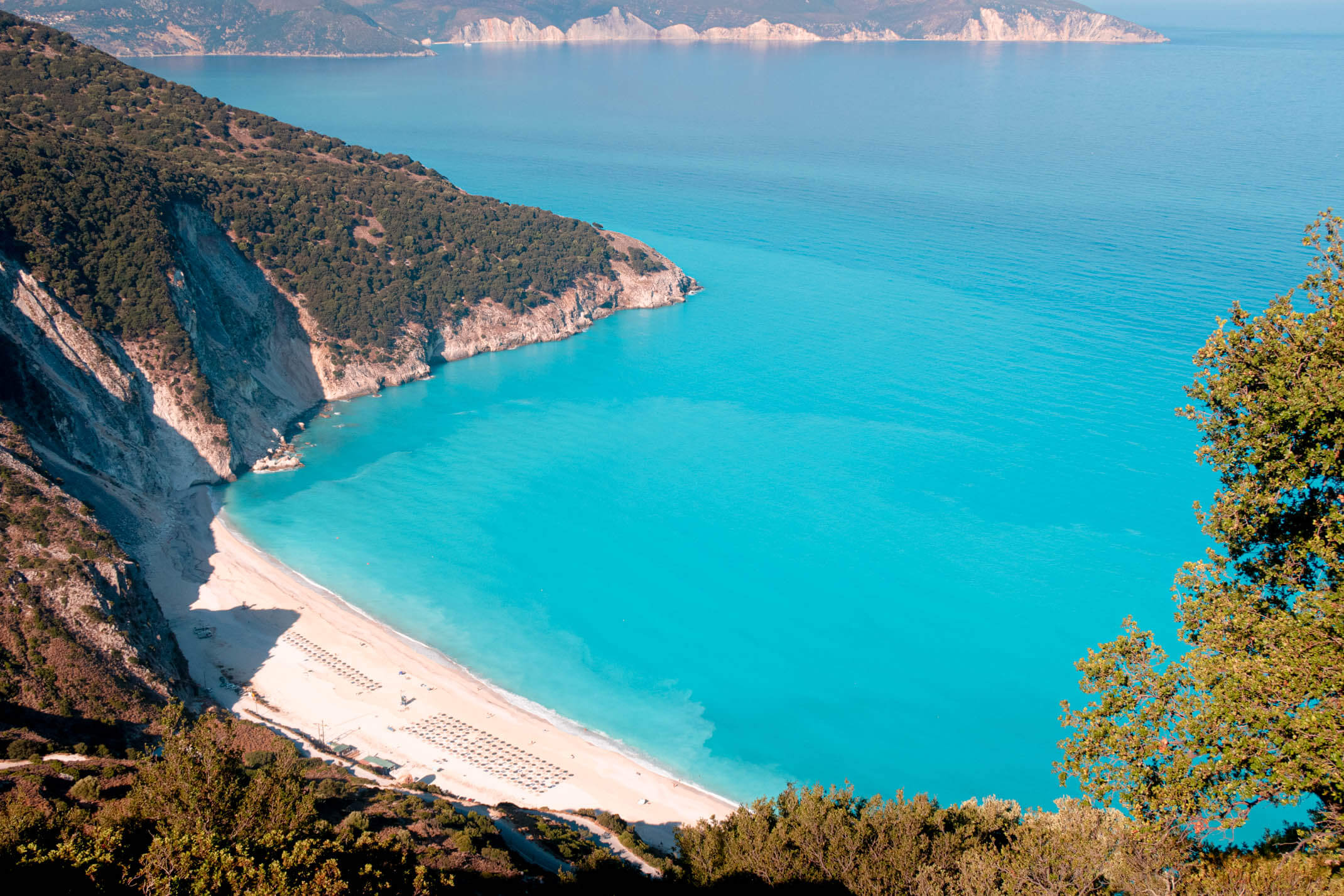 1. Visit the Temple of Zeus at Ancient Olympia, the birth place of The Olympics and one of the seven wonders of the ancient world.
2. Hike around the Dragon Lakes in Epirus.
3. Climb to the summit of Mount Olympus – Greece's highest peak and home to the throne of Zeus.
4. Attend a traditional summer festival (panigiri).
5. Go windsurfing on the island of Lefkada.
6. Visit the monasteries at Meteora.
7. Head to one of Kefalonia's quiet fishing villages, such Assos or Fiscardo, for a tranquil day trip.
Fiscardo is one of my favourite villages in the world – see what I got up to when I was there here.
8. Eat your weight in olives, feta, gyros, souvlakia and baclava.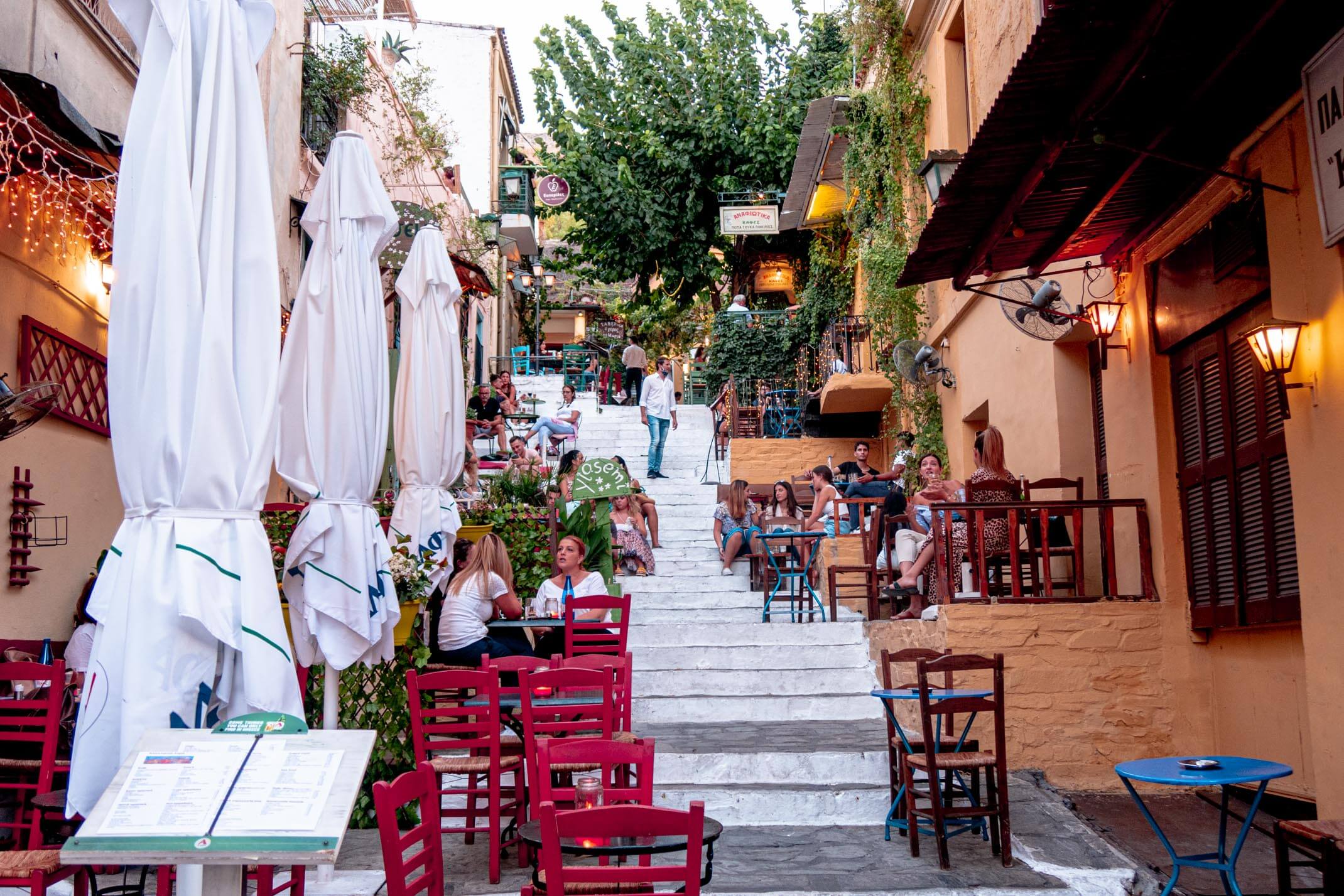 9. Visit the awe-inspiring Acropolis in Athens and learn more at the museum dedicated to it.
10. And then, head to the alternative Acropolis in Rhodes.
11. Take a boat through the underground Melissani Lake in Kefalonia.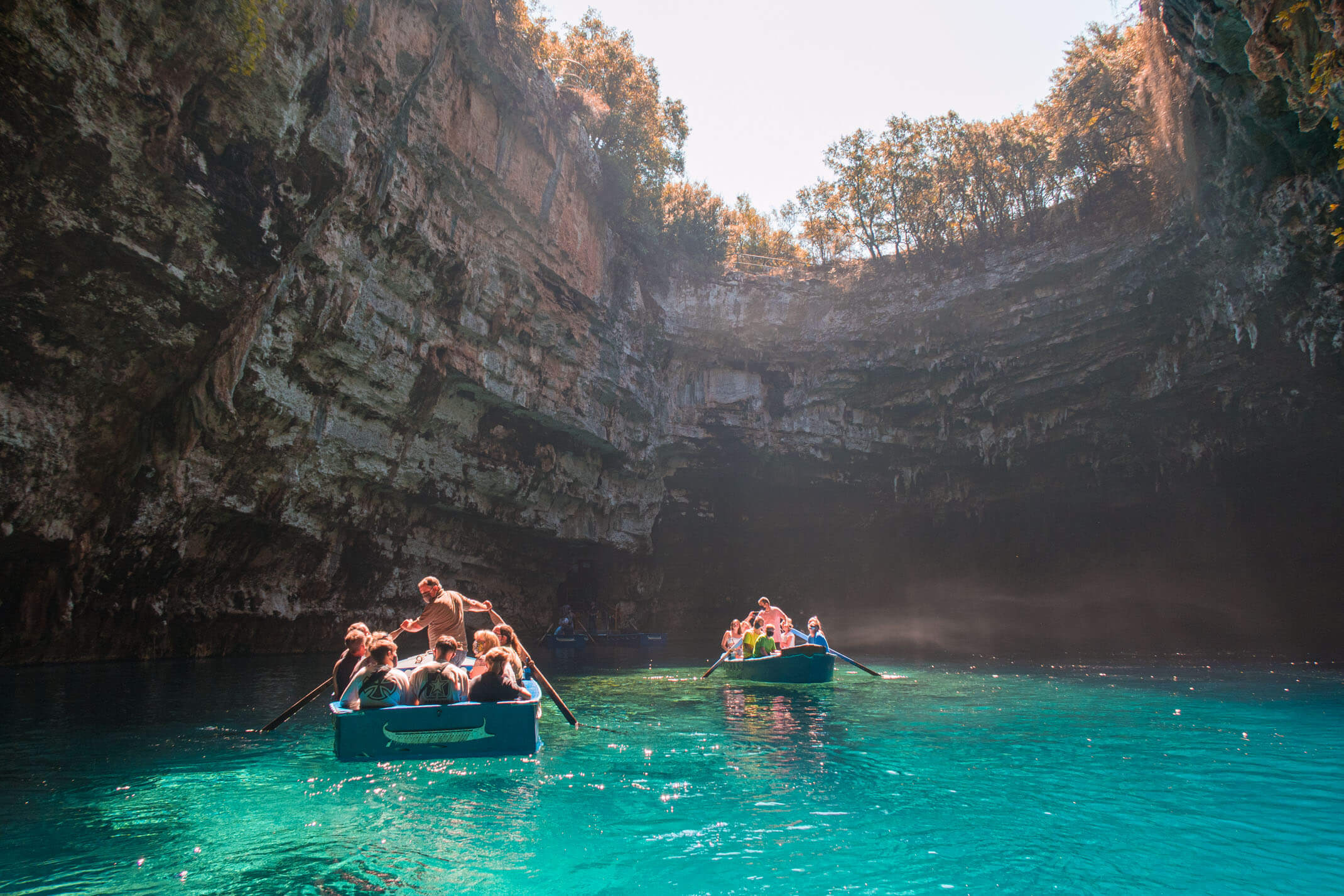 12. Volunteer to protect wildlife such as turtles, donkeys or dolphins.
13. Learn to surf on the island of Tinos.
14. Marvel at the sunset in Santorini.
15. Dance the night away on the party island of Mykonos.
16. Spend Easter on a Greek island and enjoy all the food and festivities.
17. Do a Greek island sailing trip.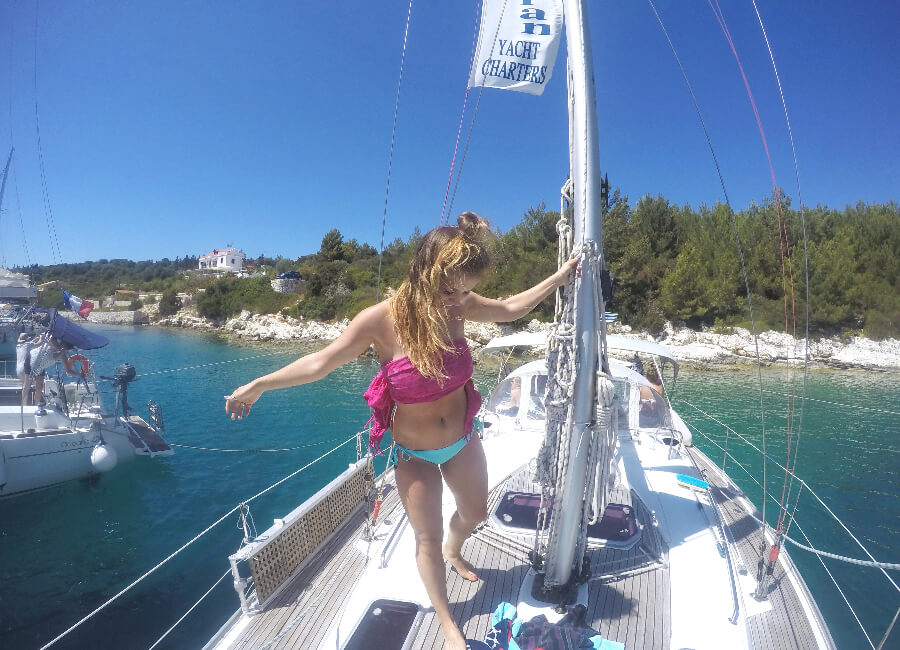 18. Go skiing at Vasilitsa Ski Centre, just outside Thessaloniki.
19. Get your fancy dress ready and celebrate Carnival in Patras.
20. Rent a boat for a day and discover hidden coves to snorkel in off the coast.
21. Bathe in the waterfalls of Samothrace.
22. Wake up and watch the sunrise.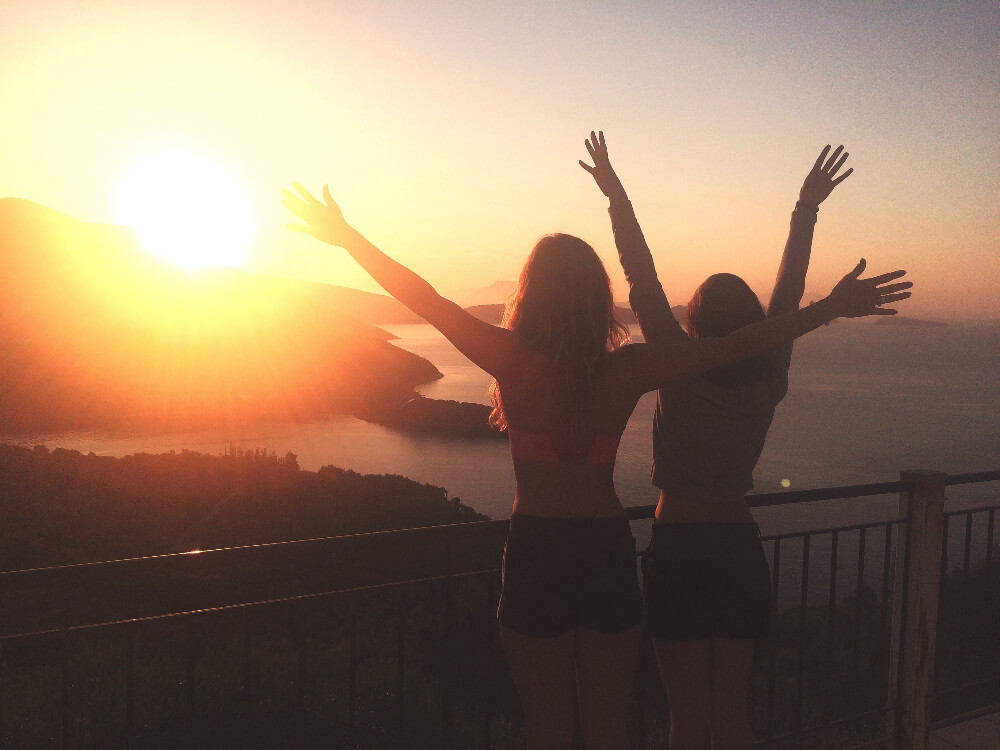 23. Get your dungarees on, channel your inner Donna, and be a dancing queen on Skopelos.
Check out my experience in Skopelos here.
24. Go sea-kayaking around the coast of Kefalonia.
25. Do a bungee-jump at Corinth Canal.
26. Feel the white sand between your toes in Haldikiki.
27. Go to a greek dancing night or a bouzouki night and learn some steps.
28. Hike through Zagorochoria, traditional stone villages.
29. Spend a week hiking the Corfu trail to see the whole island on foot.
30. See the shipwreck in Zakynthos.
31. Cliff jump in Never Bay, Ios.
32. Go wine tasting.
The Robola and Gentilini wineries in Kefalonia are my favourites!
33. Enjoy a shot of a local spirit, such as ouzo or tsipouro. Yamas!
34. Get a freddo cappuccino in a local cafe and watch the world go by.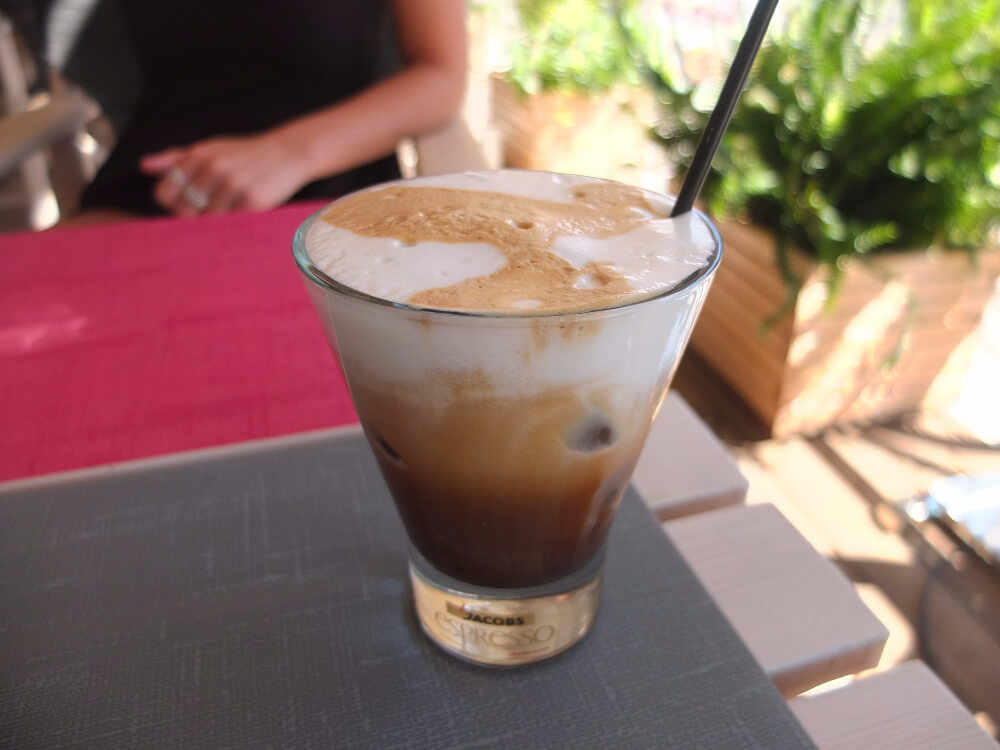 35. Visit the Cave of Lakes in Kastria.
36. Dip your toes in the crystal clear water and swim into the horizon.
How many Greek islands have you visited?
Check them off as you travel on this handy PDF!
What's on your Greece bucket list?
What were your favourite things to do in Greece? I'd love to know!
Love as always + happy adventuring,
Did you find this post helpful? I'd love you to share it for me.
I can't do this without you.
Pin and save this blog post for later…