From the mountains in France and Switzerland, to the Dalmatian Coast of Croatia and the Albanian Riviera, from epic road trips through Iceland and climbing experiences in Norway, to exploring the European capital cities of Rome, Dubrovnik and London, and so much more, I have been lucky enough to have my fair share of Europe bucket list adventures. There are so many unique places to visit in Europe, things to do in Europe, and hidden gems in Europe to discover, and I feel so lucky that it's so close to home for me.
I think it's no surprise that exploring Europe is one of my favourite things to do. It's diverse, exciting and contains adventure for everyone. That and, for those of us based in the UK, it's super close to home if you just want a weekend away (see my European weekend bucket list here).
As much as I enjoy the bliss that comes with being home and jumping into my own bed after a long day at work, after a little while I begin to get itchy feet. I find myself constantly looking for my next adventure. And so, I had to find a way to create a lifelong adventure.
I bought my van.
This van has has been one of my biggest projects to date with hours and hours of designing and painting. Catch up on my van's progress here.
I've already got two European road trip bucket lists (see them here), but I'm never one to be overwhelmed by inspiration, and so I created another Europe bucket list full of all the hidden gems in Europe, and unique and unusual places to visit in Europe.
There's no doubt that Europe's most popular tourist destinations are stunning. But have you ever wanted to venture into the unknown? Somewhere both you and Instagram have never really explored before?
I love pushing myself to find unique spots and to locate those hidden gems. Places where I don't know what's coming around the next corner because I saw it on Pinterest, or where I don't feel like a sardine in a tin full of tourists. I prefer the stillness, the quiet, and the authenticity that comes with somewhere slightly off the beaten track, and slightly off the tourist radar. Somewhere that perhaps relies on the financial support of tourism more than a big city. If you're like me, then this list of unusual places to visit in Europe is going to be perfect for you!
Other Europe blog posts you might find useful…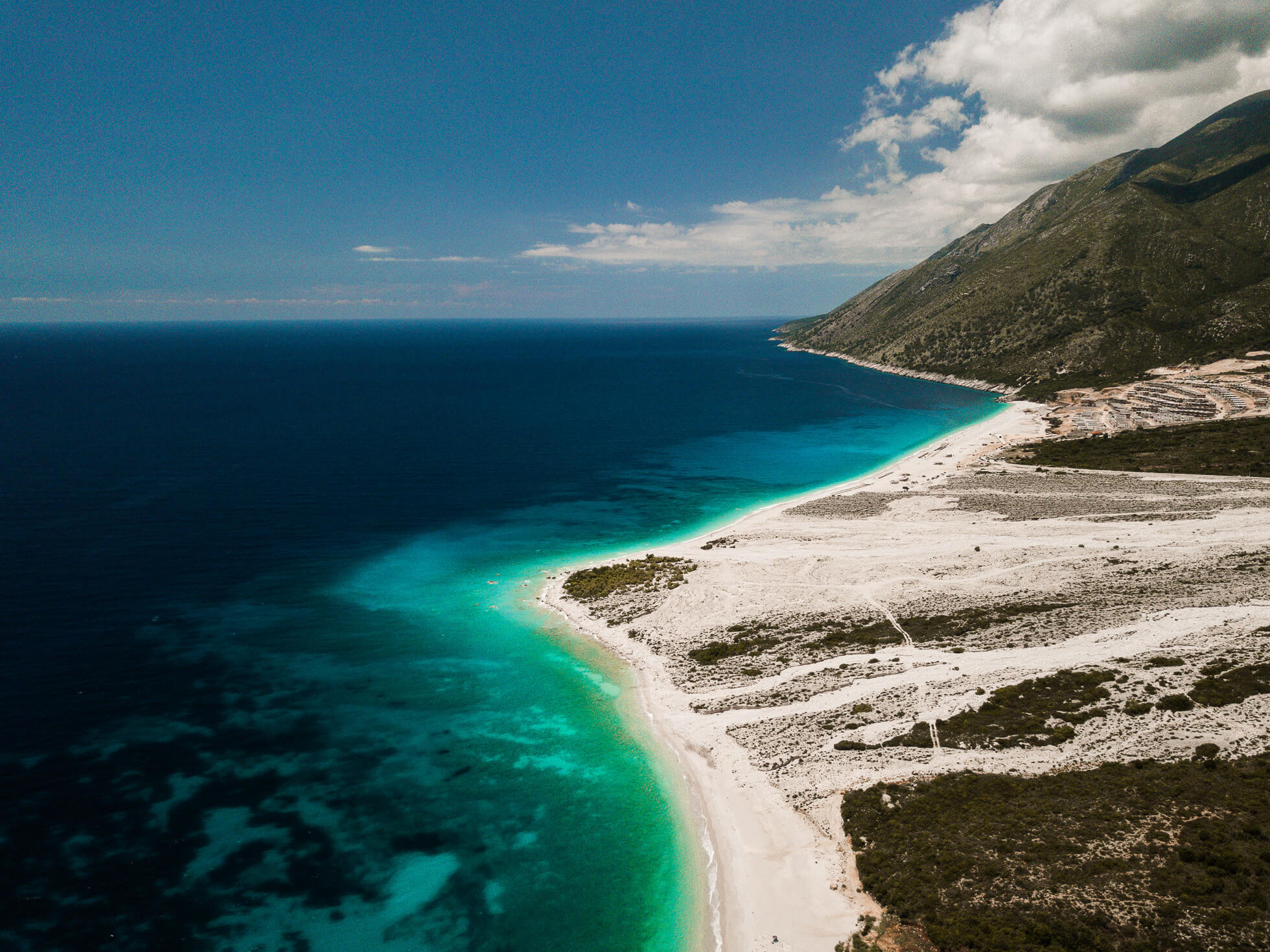 Here are 10 of the best unique places to visit in Europe…
1. Ben Nevis, Scotland
I've been to Scotland several times now: once with a super cool #caseforchange campaign in the Orkney Islands, once to visit Glasgow, and since then I have been with my van to explore the NC500, Loch Lomond National Park, Cairngorms National Park, Aviemore and Edinburgh.
Having hiked two of the other national three peaks (check out my guides to climbing Snowdon and Scafell Pike), and having seen the beauty Scotland has to offer, I knew Ben Nevis had to go to the top of my Europe bucket list.
Located in the north west of the Highlands, Ben Nevis is described as the "king of them all". It attracts nearly 125 thousands hikers every single year and is one of the best places to visit in Europe. Ben Nevis was once a volcano that erupted and collapsed inwards, creating one of the largest mountains in Scotland. If you enjoy an intense hike at the weekend, then bring your adventurous spirit straight to Scotland.
Nearest airports: Oban (27.5 miles) or Inverness (62 miles)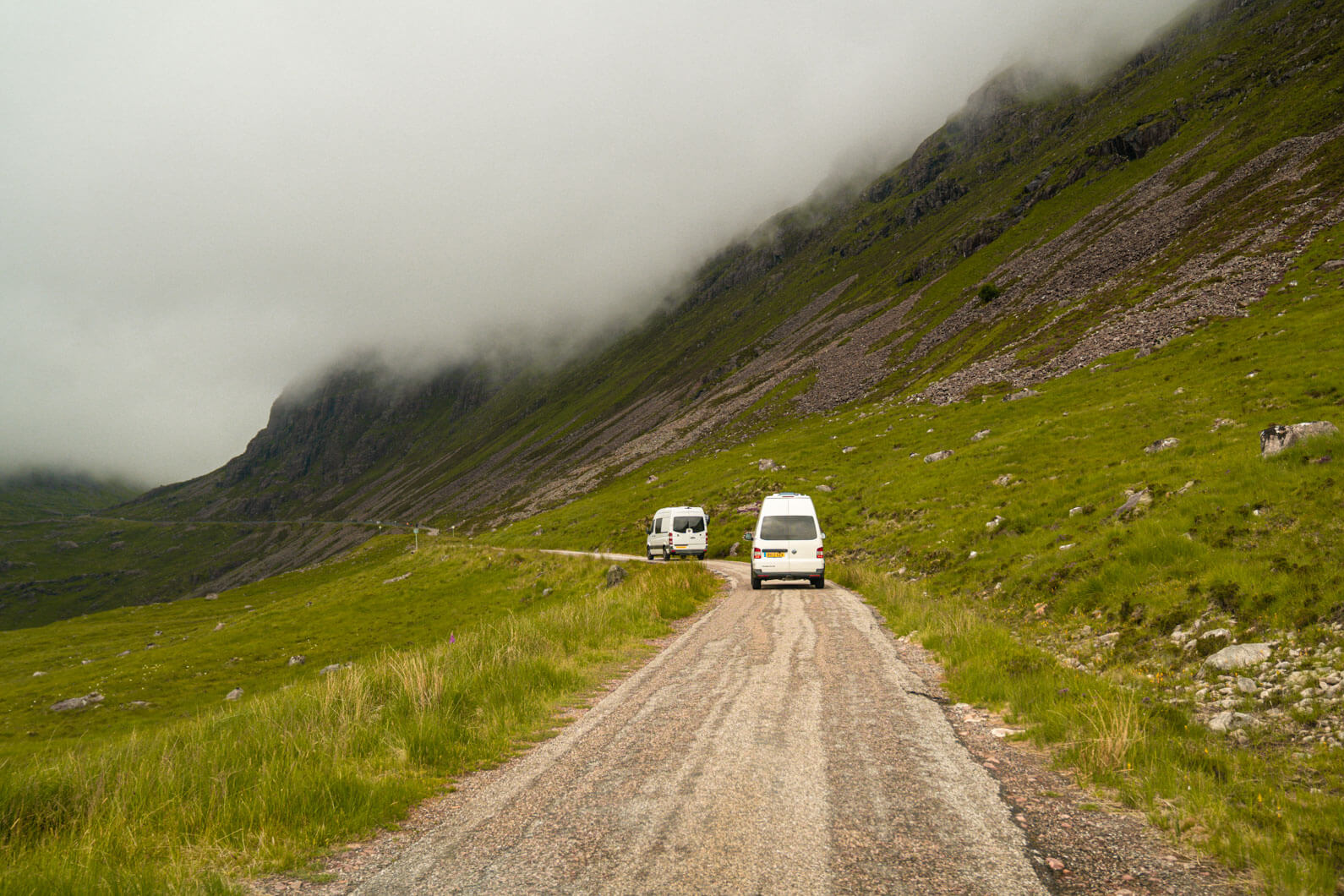 2. Belgrade, Serbia
Belgrade, the capital of Serbia, can be described as adventurous and loud with a chaotic past, and it's definitely one of the hidden gems in Europe. With an intense history, like Budapest, Belgrade was divided, forming a city with a split personality. Divided by the Sava river, Belgrade embodies both an old and new aspect. Take a stroll through Belgrade's daily markets or go back in time in Kafana, old traditional cafe. The city definitely has a lot to offer and is definitely one of the most unique places to visit in Europe!
Nearest airport: Osijek
3. Ithaca, Greece
Famous as being the home of Odysseus, this Greek island has as much to offer in beauty as it does in mythology. Think quaint towns and stunning beaches, Ithaca is perfect for a quiet holiday in Europe! Check out my adventure in Ithaca here. While Ithaca might not have the hustle and bustle of Mykonos, there is something about this unique place to visit in Europe that really draws you in!
Nearest airport: Kefalonia (and then take the ferry from Sami or Poros).
Check out the best things to do in Greece in this blog post.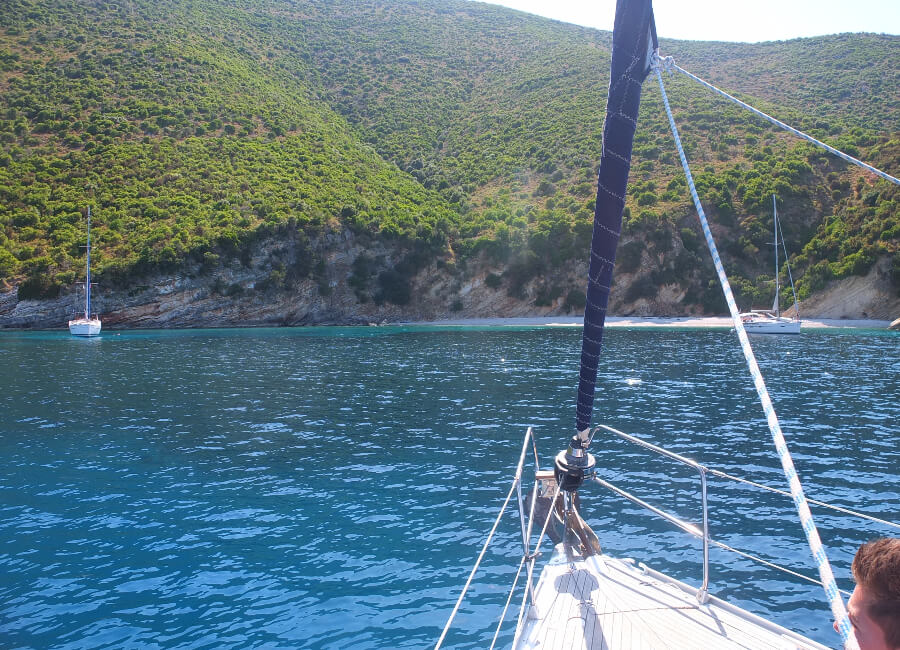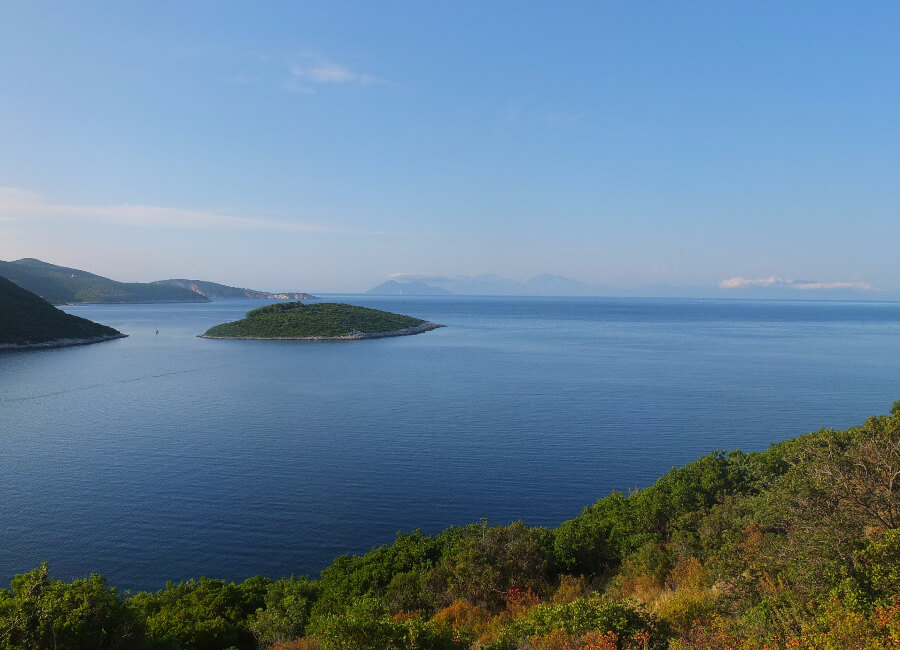 4. Kaszuby, Poland
With nearly 700 lakes dotted around this hilly region, Kaszuby is surrounded by tiny villages nestled into old hillsides and woods. If you enjoy exploring the outdoors and can appreciate the different conservation projects, then you need to pop Kaszuby on your Europe bucket list. There are over 50 nature reserves located in Kaszuby, and it's home to Lake Wdzydzkie, a paradise for water activities like sailing and kayaking. Traditionally, locals who live in the Kashubian region even speak their own language – Kashubi.
While you're there, do a tour of Northern Poland, making sure you visit the Trojmiasto (tricity) region: Gdańsk, Gdynia and Sopot, and the 'Hel' peninsula – great for kitesurfing, and home to lots of wildlife conservation projects. Poland is full of some of the most unique places to visit in Europe, and is a great place to visit in Europe on a budget as well as one of the best hidden gems in Europe!
Nearest airport: Gdańsk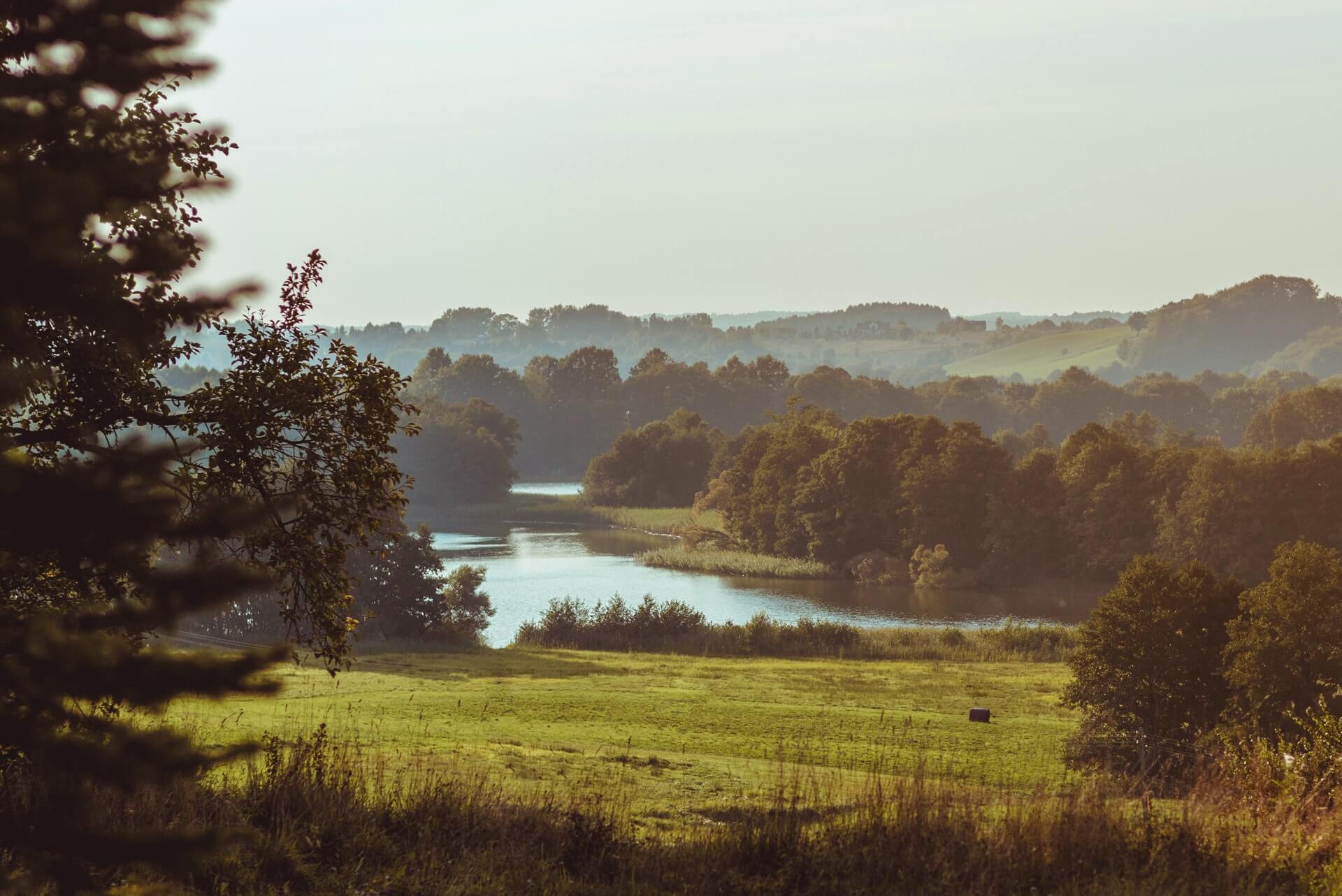 5. Libreria Acqua Alta, Venice
So, Venice itself isn't a hidden gem, but this spot within it is. If you love to spend your weekends jumping into different novels and catching up on your favourite books, then Libreria Acqua Alta in Venice will blow you away. It's one of the most unique places to visit in Europe, for sure! The "bookstore of high water" is nestled away in a region of Venice that experiences a lot of flooding. One way the bookstore combats this issue is by storing their books beautifully in bathtubs and boats.
Nearest airport: Venice Marco Polo
6. The Albanian coast
'Why on earth would I book a trip to Albania, never mind an Albanian road trip? What can you even do there?'
These were the exact unanswered questions I had about Albania before I boarded a flight to Tirana. I can confirm that Albania is one of the best places to visit in Europe, and a hidden gem in Europe that you must put on your bucket list immediately!
Spend the week in an open top jeep road tripping through beaches, mountains and even quiet little towns; Albania offers everything you need as a hidden gem destination.
From Tirana to Vlöre, Llogara National Park to Dhërmi, Kala Festival to the Albanian coast, and Gjirokaster to Berat, you can now watch my 8-day Albanian road trip come to life in my video below.
Nearest airport: Tirana International Airport Nënë Tereza
7. Calabria, Italy
If you enjoy a quieter area of Italy then look for Calabria. Located just at the tip of the boot on the map, Calabria still embraces everything Italy has to offer: mountains, 3 national parks and endless beachy coastlines, but just with fewer tourists. Rent a car and spend the weekend exploring markets with both a mountain and a sea view and little villages. Or, after going on a hike, kick back and relax on the beach, and then indulge in some of the best Italian cuisine – my favourite. Calabria is definitely one of the most unusual places to visit in Europe, but one that we love… so much so that one of the Where's Mollie team lives there!
Nearest airport: Lamezia Terme
Calabria is just over the water from Sicily. Check out the best things to do in Sicily here.
8. Normandy, France
Last September I got to explore one of my favourite parts of France, Normandy. The three days found Mum and I indulging in all the boulangeries and sipping on yummy French wine. We were surprised by how easy it was to hop in the car, drive from London to Dover were we jumped on the ferry with P&O Ferries over to Calais, the French ferry port. Before we knew it, we were out of the UK and in one of Europe's hidden gems!
It was such a change to avoid all the airport stress. Read about my ferry experience over to France and see the pictures here.
Nearest port: Calais
Nearest airport: Paris Charles De Gaulle
9. The Wild Atlantic Way, Ireland
You could spend days exploring the west coast of Ireland, one of the best places to visit in Europe. Rocky scenery, hidden beaches with award winning pubs and bistros nestled away into the smallest towns. The perfect getaway if you enjoy water sports with some of the best surf schools, kayaking and coasteering imaginable.
The 2,500 km coastal road will bring you from Kinsale, County Cork all the way to the tip top of Ireland, Inishowen Peninsula in Donegal. I definitely plan on taking the van to this side of Ireland next year, as it's one of the hidden gems in Europe that is still on my bucket list!
Nearest airport: Shannon
10. Bad Gastein, Austria
Bad Gastein is one of the top hidden gems in Europe, and Austria is one of my favourite places to visit in Europe. This little town is located deep in a valley, only a 1.5hr train journey from Salzburg. It has everything to offer whether it's snowing or the sun is shining.
You can spend your day husky sledding and tobogganing down 2.5km, or if that's not your thing then rent some skis and enjoy some top ski resorts. After a day in the mountains, celebrate the only way possible: Après Ski.
Nearest airport: Salzburg
Check out the best things to do in Austria in this blog post.
Photo credit for the below images goes to Robyn Courtney.